After days of punishing rains swamped first Dane County and then large sections of south, central and western Wisconsin, Gov. Scott Walker on Wednesday declared a statewide emergency.
The declaration, which expands on a state of emergency in seven counties over the last week, calls for all state agencies to assist in responding to the floods and allows Adjutant General Don Dunbar to call any elements of the Wisconsin National Guard to active duty to assist local authorities.
"We have requests coming in from all over," Walker said. "For us, it's just easier to do it across the board. That frees up our ability to work with local governments and our partners with charitable groups like the Red Cross and Salvation Army."
The declaration is also the first step toward seeking federal assistance.
With many areas experiencing more than a foot of rain, the damage first came in flash floods. Now, some rivers and lakes are at all-time highs and threatening homes and businesses.
The Baraboo River, which is expected to crest Friday morning in La Valle, will be about 2 feet above the previous record crest of 23.2 feet set in June 2008, the National Weather Service said. Other communities at risk include Rock Springs, where flooding has already begun, Reedsburg and areas near Baraboo.
"The water continues to rise in La Valle and will head down the Baraboo River," said Sauk County Emergency Management Director Jeff Jelinek. "If you are in a low-lying area or are prone to flooding, now is the time to prepare."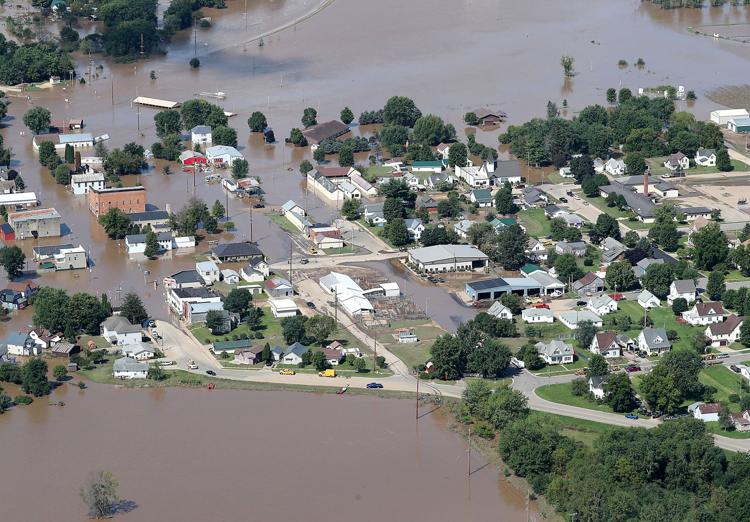 Heavy rains Monday and Tuesday caused widespread flooding of homes and businesses and washed out roads and railroads across much of western Wisconsin, including Gays Mills, Soldier's Grove, La Farge, Ontario, Viola, Readstown.
"It's pretty overwhelming," said Coon Valley resident Denise Thompson, who was helping her friend MaryPat Peterson clean out the basement of Coon Valley Chiropractic Wednesday. "You're thankful for your life, and now to sort through the cleanup is heart-wrenching."
Wisconsin Emergency Management is working with county emergency management departments to document damage and apply for assistance through the Federal Emergency Management Agency.
Document damage
Walker encouraged people to take plenty of photos and document all damage, then report it by calling 211.
"For us to get to the point of a federal declaration, we need to show documentation of all the damage: Personal damage, damage to private property, whether it's commercial, as well as we'll be documenting public infrastructure damage," Walker said.
The city of Madison has also posted a survey on its website for Madison businesses, not only for direct property damage but the indirect impact of lost business. The survey can be found at www.cityofmadison.com/flooding.
Sauk, Richland and Rock counties were preparing sandbags for communities expected to be hardest hit by floodwaters.
In Reedsburg, Police Chief Tim Becker said residents who were flooded in 2008 can expect similar flooding over the next day or so, because of water flowing over the Hillsboro dam from the torrential rains. Madison College's Reedsburg campus closed at 3 p.m. Wednesday due to flooding and road closures and it was unclear when it would reopen.
"Sandbagging is recommended for homes on the west side of Reedsburg," Becker said.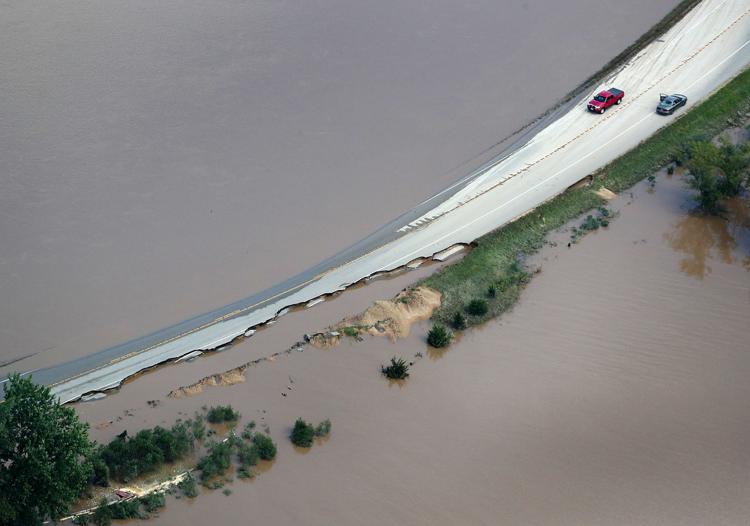 In Richland County, Viola is feeling the flooding stress from the Kickapoo River, and Yuba and Hub City are getting hit with floodwaters from the Pine River.
Rockbridge, Richland Center and parts to the south will also be affected by rising water.
"All those downriver of these floodways are encouraged to take necessary precautions, and some residents have been encouraged to evacuate," the Richland County Emergency Management office said.
Numerous flood warnings have been issued for other rivers in southern Wisconsin, including The Wisconsin River at Portage in Columbia County and the Crawfish River at Milford in Jefferson County, both expected to reach flood stage Thursday morning.
Break for Dane County
After nearly a week of mucking out and sandbagging in response to historic rains, parts of Dane County and Madison were experiencing a break in the weather Wednesday. Some roads that had been closed are now open, including Highway KP from Black Earth west to Highway F, and Highway G from Highway J to Marsh View Road.
But Highway W from Highway B to East Church Street remains closed, and Highway 14 in Black Earth will be closed for months because two bridges need to be replaced.
Heavy rain projected for Madison on Tuesday didn't materialize, reducing the chances of flash flooding on the Isthmus. But high water in Lake Mendota still needs to be released through the Tenney Dam, which could once again affect city streets.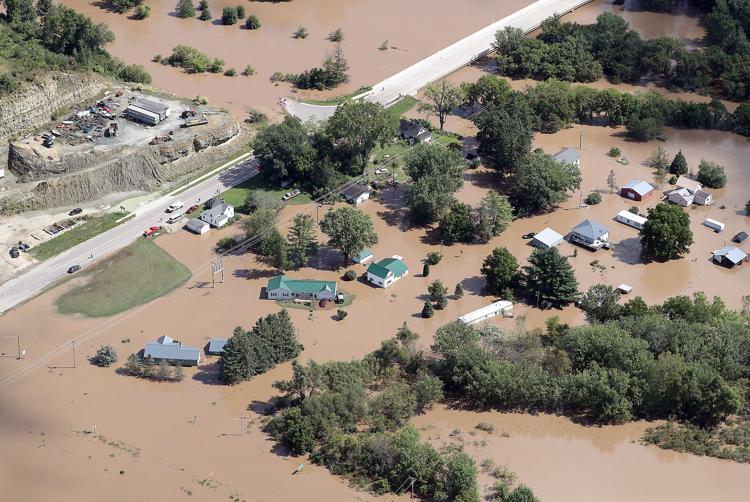 The city's popular bike trails have also been inundated. The Capital City Trail is down to one lane for all traffic in some spots by Monona Terrace; the trail along the Yahara River from Sherman Avenue to Williamson Street is closed; Brittingham Park Bike Path is closed along North Shore Drive between Bedford Street and John Nolen Drive; and Wingra Creek Bike Path is closed from John Nolen to West Olin Avenue.
Damage from the storms and flooding has also forced the temporary closure of several state parks and trails before Labor Day weekend.
The state Department of Natural Resources said Wildcat Mountain State Park in Vernon County is closed along with about half of the Long Lake Campground in the Northern Unit of the Kettle Moraine State Forest in Fond du Lac County.
Additionally, the 400, Badger, Elroy-Sparta and Military Ridge state trails either are closed or have sections closed due to the recent storms, the DNR said.
State Journal reporters Bill Novak and Logan Wroge and the La Crosse Tribune contributed to this report.