The Bay at Belmont Health and Rehabilitation Center in Madison had the most regulatory violations of Wisconsin's 342 nursing homes since 2019, according to a database by ProPublica. Belmont also had the most serious violations, known as immediate jeopardy citations, with 13.
Middleton Village Nursing and Rehab, formerly called The Villa at Middleton Village, had the eighth-most violations and was tied for sixth-highest in immediate jeopardy citations, or IJs, with six. Belmont and Middleton Village are among 12 facilities in the state on federal lists of the country's worst-performing nursing homes.
Here are summaries of immediate jeopardy citations at the facilities:
Belmont
6-2-20 (one IJ): A resident with diabetes and mental illnesses left the facility multiple times to smoke or walk to a gas station. There was no evidence his security bracelet was functioning properly. At least one time, staff didn't know he left. He had smoking materials in his room. Another resident, in isolation with COVID-19, smoked in his room.
4-28-21 (two IJs): When medical conditions of three residents got worse, the facility didn't promptly consult with the residents' doctors. One resident had sudden weight gains. Another had a 24% weight gain in seven weeks. The third, who had recently lost weight, wasn't weighed weekly as ordered. Also, two residents with chronic heart failure weren't properly assessed for care.
12-2-01 (one IJ): A resident with abdominal pain didn't receive a scheduled CT scan, which had been ordered by her nurse practitioner to check for kidney stones. The resident required emergency surgery for a large kidney stone and died a week later. Blood flow studies for another resident, who had heat stroke before admission, were delayed.
07-27-22 (one IJ): Two residents were fed unpasteurized eggs with runny yolks, putting them at risk for salmonella. Staff failed to: use hairnets and masks in the kitchen, wash hands and change gloves as indicated while cooking, check the dishwasher temperature and make sure it had detergent, and make sure opened food was dated and not expired.
9-22-22 (eight IJs): A resident was found intoxicated on University Avenue and placed in detox. When he returned to the facility, he was discharged against his wishes without medication, transportation or means of obtaining food, "to an unsafe place of homelessness."
There was no dietary manager, and only three people worked in the dietary department. The kitchen was sometimes staffed by nursing assistants, social workers and others, including the facility administrator. Two residents had unplanned weight loss, including one who dropped below 71 pounds, and a third resident at risk of losing weight hadn't been weighed for weeks.
Some residents said they didn't get showers and faced long waits for help, which left some urinating on the floor. An unlicensed student nurse was the only nurse for more than an hour. Most workers, from outside agencies, were not properly trained in daily operations or emergency procedures. "It is scary sometimes," one said nurse. "It was utter chaos," another said.
Two nurse managers quit after a week. "I was not risking my license to work in a facility where staff receive no training," one said.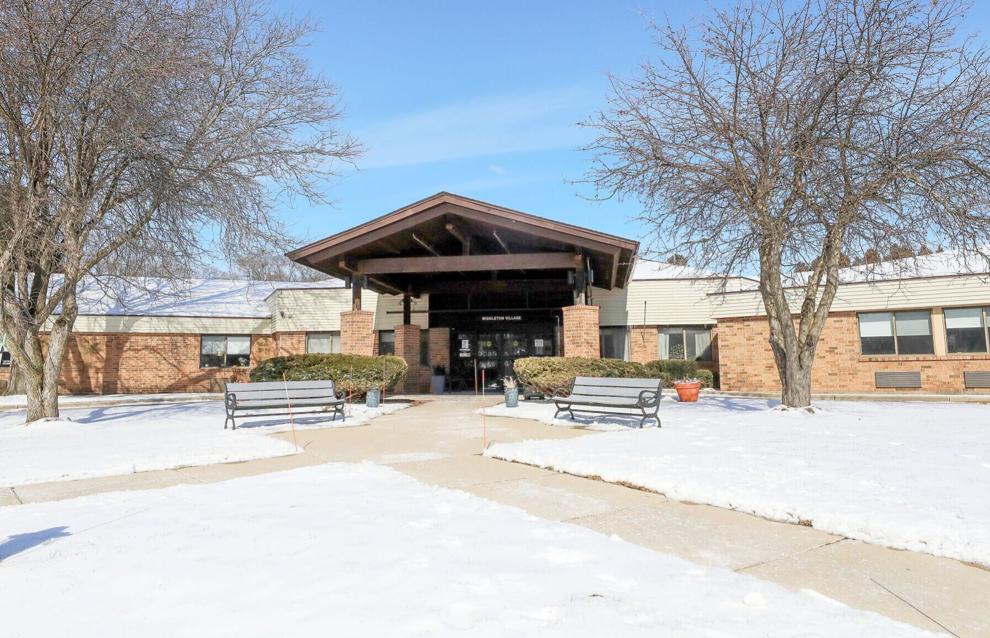 Middleton Village
2-17-20 (one IJ): A resident got a shock from a light switch shorting out, causing pain in her hand. A nurse didn't assess the injury and a doctor wasn't notified. The electrical short wasn't repaired.
1-27-21 (two IJs): During a COVID-19 outbreak at the facility, a resident with fever, abdominal pain and shortness of breath called 911 after staff didn't seek medical attention for him. When medics arrived, a nurse told them to leave, but the medics took the resident to the emergency room. He was diagnosed with COVID-19 and admitted to the hospital, where he died.
Another resident died at the facility from a heart condition after staff failed to seek medical attention. Less than an hour before he died, his daughter had a scheduled window visit with him. She was surprised to see him unresponsive and on oxygen, unlike before. A nurse told her he was sleepy.
The facility didn't consult with the doctor of a third resident who lost more than 20 pounds and had two episodes of blank stares and being unresponsive to commands. He was admitted to the hospital with pneumonia.
5-6-21 (one IJ): The facility didn't follow proper sanitation and food handling practices. Staff prepared food in a dirty kitchen and served potentially hazardous foods, the dishwasher didn't reach the required temperature, and a worker moved from dirty to clean dishes without washing her hands.
8-31-21 (one IJ): The facility failed to identify, measure and assess bed sores in two residents. One resident, whose bed sore was not checked for 13 days, went on hospice and died. A nurse practitioner for the other resident wasn't notified when his bed sores were at an early stage. They became worse, requiring hospitalization and intravenous antibiotics.
6-02-22 (one IJ): A resident fell out of a Hoyer lift and hit his head on the floor, causing a blood clot on his head and a fractured bone spur, for which he received a cervical collar. A nursing assistant who used the lift to transfer the resident alone, instead of with another worker as required, said a strap came undone. After the fall, the nursing assistant moved the resident to his bed without waiting for a nursing assessment.