UW-Madison will suspend in-person classes for at least three weeks, an unprecedented action by Wisconsin's largest university taken to slow the spread of COVID-19, the respiratory disease caused by the new coronavirus.
The university asked its roughly 7,800 students living in residence halls to move out when spring break begins this weekend and plan to stay off campus and study remotely at least through April 10.
Campus, however, will remain open during that time and research will continue, officials said. All faculty and staff should continue their regular work schedules in offices and labs unless advised otherwise by their supervisor. Upperclassmen, most of whom live in off-campus apartments, can remain in Madison and continue their studies remotely.
"We know that this decision is going to create challenges," Chancellor Rebecca Blank said at a Wednesday news conference.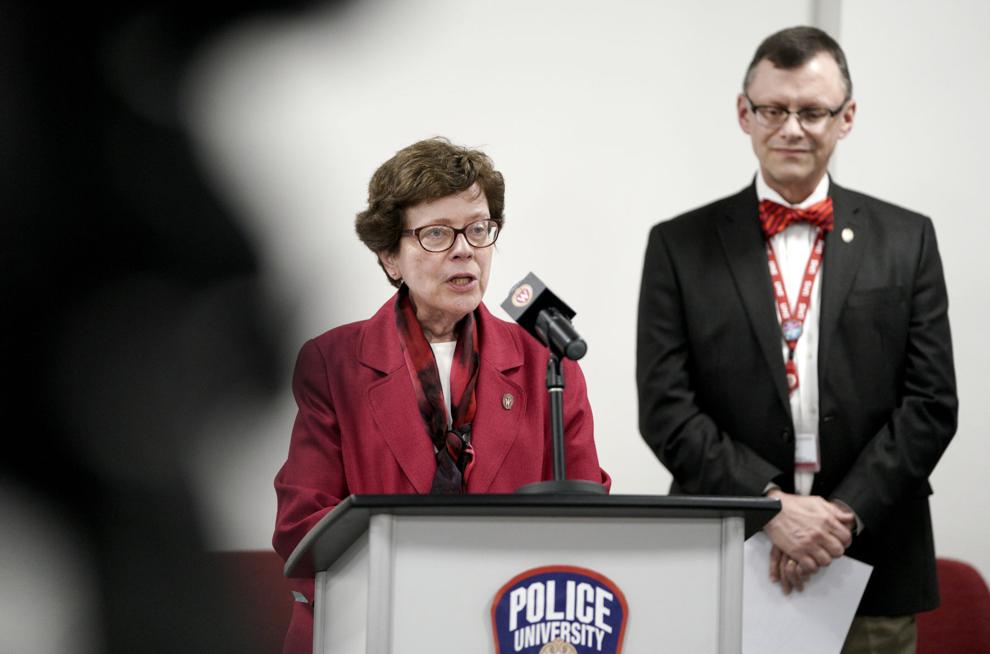 The move follows other universities across the country that have suspended all or most in-person learning within the past week. Many other Wisconsin institutions made similar announcements Tuesday and Wednesday to either extend spring breaks or shift to online learning over the next couple of weeks.
State health officials announced six residents have tested positive for the COVID-19 coronavirus. Two of those are Dane County residents, one of whom is isolated at home. The other resident was released from isolation late last month after recovering and has been declared disease-free after two subsequent tests came back negative.
Even though the majority of serious and fatal cases of COVID-19 have affected older people, colleges see themselves as breeding grounds for transmission given the nature of campuses with crammed lecture halls and close living quarters.
"The best thing we can all do right now is to minimize our exposure to larger groups," University Health Services director Jake Baggott said at the news conference. "That is what underlies the actions the university is taking."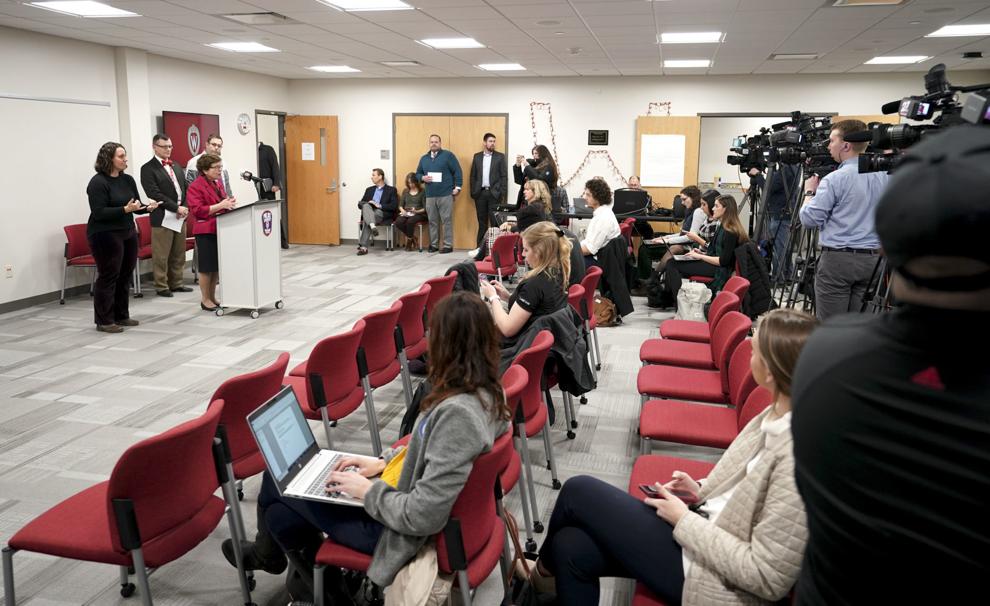 Switching to online instruction is unprecedented for UW-Madison, university spokeswoman Meredith McGlone said.
Blank's decision to move classes online presents obstacles for many of the university's roughly 44,000 students and 22,000 staff members.
The biggest challenge will be lab-based courses, she said. Administrators are working with faculty members on alternate instruction methods.
University officials said they recognize some students, such as international students or those without access to the internet, may be unable to return home for various reasons and will need to stay in their residence halls. Residence halls will remain open for those students.
"Dealing with a residence hall with 10% occupancy is a very different situation from a disease-control standpoint than a residence hall with 100% occupancy," Blank said.
'Difficult' outlook
Izzy Boudnik, a UW-Madison junior studying political science and educational policy, said the biggest concern for her are the two part-time jobs she has on campus. Boudnik, a first-generation and low-income student, works the front desk at a residence hall and also at the campus food pantry.
"Many of us have multiple jobs to pay for rent and other expenses," she said. "It's not like those go away because we leave campus. Not having that source of regular income will be difficult."
Blank said federal work-study programs will continue. Dining halls and research labs will remain operating.
Campus tours for prospective students, however, are canceled through April 12 and all campus events with more than 50 people, including those sponsored outside of Dane County, will be called off through at least April 10.
Come on home
UW-Madison also on Wednesday suspended all study-abroad programming, asking students to fly home by March 22. The number of students studying overseas this semester is roughly 1,050, university spokesman John Lucas said.
Other aspects of the university's operations are still up in the air.
Officials haven't decided what to do with the spring commencement ceremony that packs thousands into Camp Randall Stadium. Blank said she would "very much regret" having to cancel the ceremony.
As for what students can expect their classes to look like after April 10, Blank said finishing out the semester online is a possibility, but no decision has been made.
"We don't know enough right now to know all about what's happening here locally and what's happening across the nation," she said. "We think it's wise to make a second-round decision in early April."