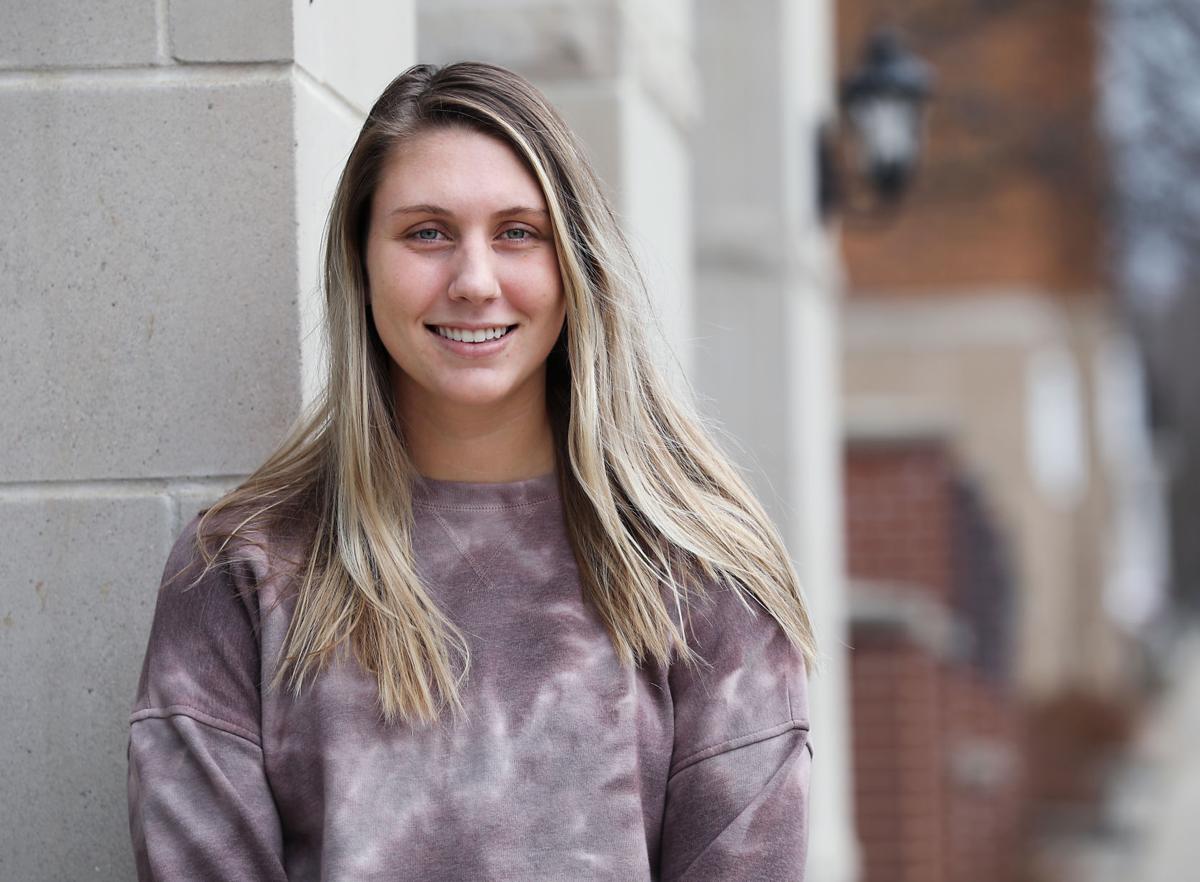 Amy Shircel and three friends traveled to Portugal early last month in search of sun, sand and scenery.
Coronavirus cut the trip short, and within days of returning to her Madison apartment, Shircel felt fatigued. She had a mild cough, but didn't think much of it.
Probably just the flu, the UW-Madison senior thought.
As Shircel's condition worsened, her test results came back: positive for COVID-19, the viral respiratory disease caused by the new coronavirus that has killed more than 4,500 people in the U.S. to date. She spent nearly two weeks battling the virus — a more than 100-degree fever that didn't break for days, two trips to UW Hospital and frantic calls to her parents back home in Kenosha — before she began to feel better in late March.
Her time in isolation coincides with the public coming to grips with the severity the pandemic poses. Schircel said that while she was sick some of her own friends returned from a trip to Miami, while others went out to bars and restaurants before a stay-at-home order took effect.
Symptom-free in recent days, Shircel shared her story to her couple hundred Twitter followers last week, hoping her friends would heed the call from public health experts. More than 114,000 people re-tweeted her messages.
I'm 22 and I tested positive for COVID-19. Take it from me - you do NOT want to catch this

Hopefully hearing about my experience will help the rest of you to stay home (for real)

— Amy (@AmyShircel) March 28, 2020
Media outlets across the world are calling for interviews. She sees her story, that of a healthy college student in her 20s who runs half-marathons and participates in triathlons, as a cautionary tale for younger adults, some of whom are not taking the call to socially distance themselves as seriously as they should be.
"I think maybe just being a normal college student getting (COVID-19) kind of resonated with people," she said. "I've gotten responses from people in India and Malaysia and Australia. People messaging me and saying 'Thank you for sharing this. I showed this to my parents and now they're taking it more seriously' or 'I'm sharing this with my friends' or 'I'm putting this on my Instagram story.' Sometimes I feel bad that I've scared people into staying home, but honestly it's for their own good."
Travel scramble
The group of UW-Madison students carefully planned their spring break trip for months. They settled on Portugal after finding some cheap flights online. It was a destination none of them had traveled to before, and the variety of activities — beach bars, castle tours and vineyards — appealed to them.
When they departed in early March, only a few European countries had locked down because of the coronavirus. But the Centers for Disease Control and Prevention had issued no travel warnings for Portugal at the time the four friends hopped on their plane.
While in flight, U.S. officials announced a European travel ban. After landing in Lisbon's airport, they scrambled to find a flight home. Some Americans reportedly paid thousands of dollars to return to the States. The students found $700 plane tickets to Chicago's O'Hare International Airport that included a 17-hour layover in Amsterdam.
The moment we landed in Portugal we had to book a flight back to the US. I paid $700 to watch the Greatest Showman one (1) time

— Amy (@AmyShircel) March 12, 2020
The women constantly sanitized their hands. They diligently wiped down their tray tables and headrests on the flight home.
"I genuinely didn't have a fear of getting the virus," Shircel said.
Her return to Wisconsin came just days after UW-Madison moved classes online and Gov. Tony Evers ordered the closure of K-12 schools, two actions that seemed to activate the public's awareness of the pandemic's threat.
Shircel returned to her Madison apartment, where she lives alone, out of an abundance of caution because her mother had recently undergone heart surgery.
Two days later, the symptoms started. A fever developed overnight.
Shircel said she wasn't too concerned but got tested at University Health Services, which was still accepting in-person appointments at that time. Despite the lack of available testing for many people across the country, she said she experienced no barriers, likely because she had traveled internationally. But the results took a while to come back.
I have been waiting 58 hours to hear back about the results of my covid-19 test. I'm sick as hell. Why are celebrities getting their tests back in a day? Huh???? Somethings gotta give

— Amy (@AmyShircel) March 19, 2020
She doesn't know where she contracted the virus. On campus before she left? Sometime during her short-lived Lisbon trip? She did not encounter the crazy customs lines many other travelers faced at the Chicago airport, but COVID-19 still could have found its way into her system there. It's a mystery to Shircel and her three travel buddies, none of whom became ill.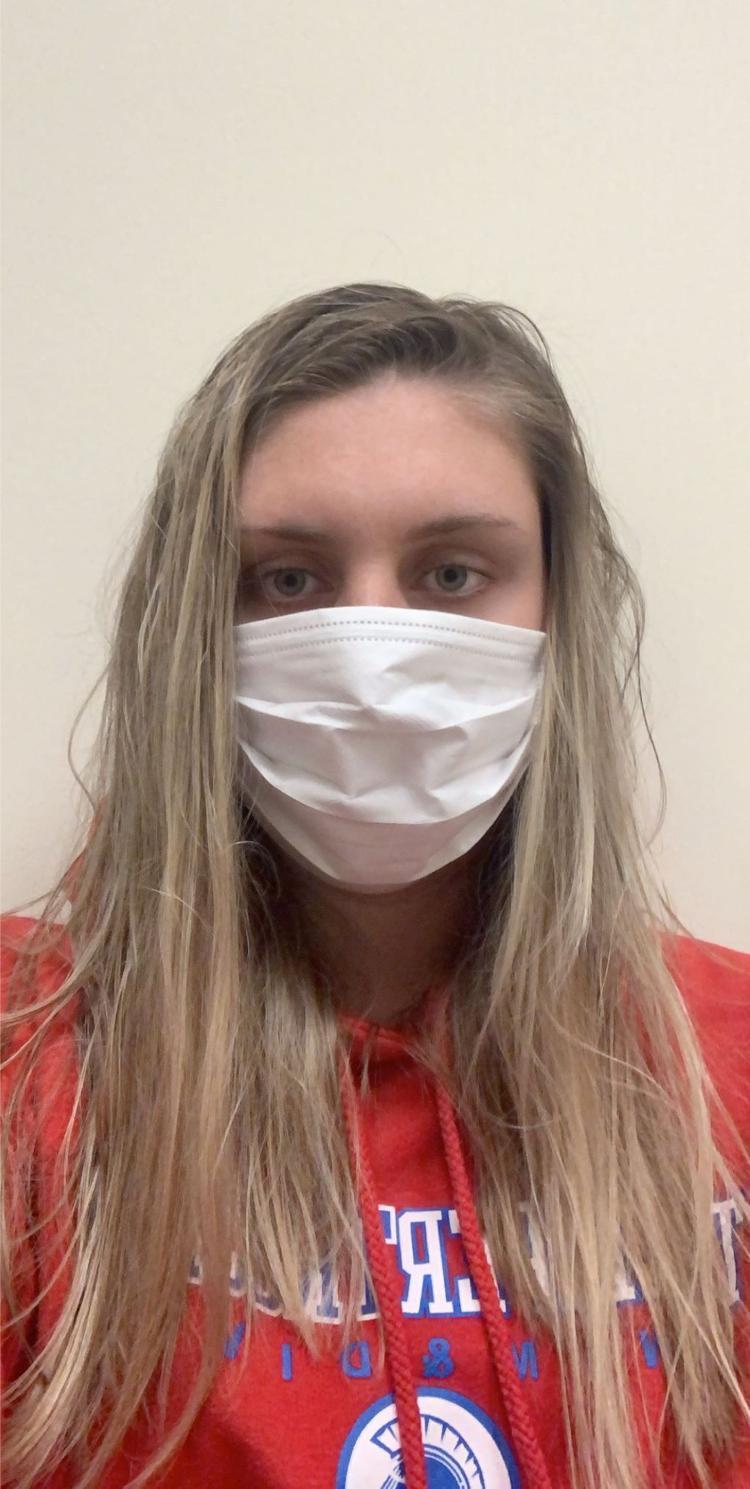 Time in isolation
Over the next 10 days, Shircel's health deteriorated.
She shivered as she tried to sleep despite the piles of blankets on top of her. Waking up from "awful fever dreams," she found herself drenched in sweat, eventually laying towels down on her mattress to absorb her perspiration. She lost her appetite, but couldn't keep food or water down anyway, vomiting multiple times a day.
Shircel's primary care physician grew concerned about dehydration and told her to go to the emergency room.
All alone, Shircel called an ambulance to take her to UW Hospital. Doctors there couldn't do much for her, she said. They hooked her on an IV and gave her some anti-nausea medication before releasing her a few hours later.
Back at her apartment, Shircel said she became so weak she couldn't walk. She crawled to the bathroom and back. She developed a shortness of breath that concerned her so much that her doctor again told her to visit the ER, which she did.
"I honestly felt like I was going to die," Shircel said. "I didn't think I would make it."
Shircel's father drove her back home to Kenosha last week where she slowly began to feel better. She would later describe her experience in isolation — a period that she said included nine days without food, 12 days with a 100-degree fever and a 22nd birthday that she cannot recall — as "dehumanizing."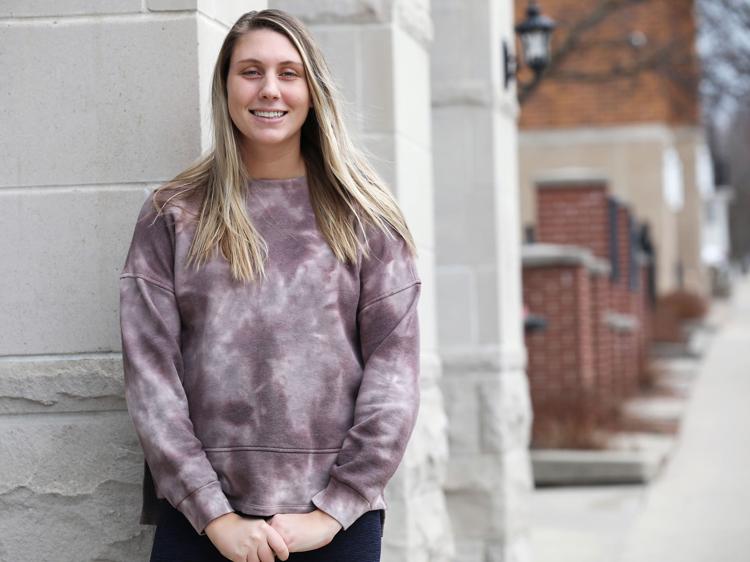 Life beyond COVID-19
While Shircel has emerged from isolation and even returned to Madison Thursday, she said she is still "living in lockdown" and following all of the social distancing rules.
The lack of robust research on whether COVID-19 patients can be reinfected with the virus makes her wary. But she's also looking into ways she can help, such as donating her blood. UW Hospital is part of a project planning to study the use of antibodies from people who have recovered from the disease to treat new patients infected with it.
Shircel will graduate this spring with degrees in political science and environmental studies, along with certificates in public policy and global health. She remembers studying pandemics in some of her classes, researching the Spanish flu of 1918 and analyzing the effects of the 2009 H1N1 virus.
But she never imagined she'd be living in a pandemic and playing a role in sounding the alarm that young adults are not immune to COVID-19.
State health data show about 12% of all confirmed cases come from people between the ages of 20 and 29. UW-Madison reported multiple students who returned from spring break trips tested positive for COVID-19.
While the majority of people reaching out to Shircel are grateful that she shared her experience, she said there are some who have called her a liar, accused her of making up symptoms, told her to shut up about the flu and asked her to stop spreading what they say is false information for political purposes.
"It's been interesting seeing how much hate you can get for just something as simple as posting your symptoms," she said.
Shircel brushes off the comments and is looking at her life beyond senior year. She plans to go to law school with hopes of someday becoming one of those lawyers who argues in court to establish the facts.
She's found herself from this experience to be a pretty persuasive person.
Concerned about COVID-19?
Sign up now to get the most recent coronavirus headlines and other important local and national news sent to your email inbox daily.