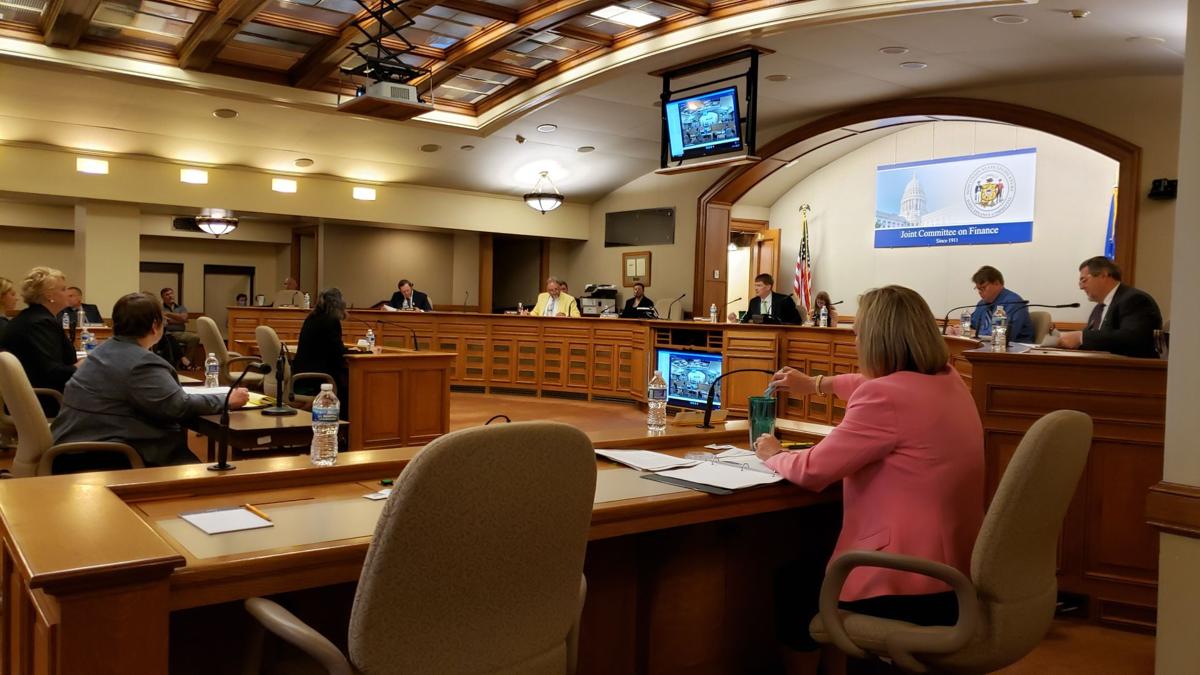 Wisconsin school leaders say they are facing significant financial, logistic and regulatory hurdles for returning students to classrooms in the fall and asked state lawmakers for help Wednesday navigating an education system turned upside down by the COVID-19 pandemic.
"We expect schools to reopen in the fall," Jennifer Kammerud, senior policy analyst at DPI, said at the committee hearing, which was billed as an opportunity for schools to respond to DPI's reopening guidance. "How they reopen will be dependent on local school districts."
At the same meeting, public school administrators implored lawmakers to spare education spending if lower-than-expected tax revenues mean the state needs to cut its own budget in the form of a budget repair bill.
Heads of private schools asked for flexibility with regulatory red tape they said makes it difficult to get necessary pandemic-related waivers.
And public and private school leaders alike advocated for expanded broadband access and to give legal immunity to schools if students or staff become infected with the coronavirus.
"We'll open schools as safely as we can in an environment we cannot predict," Superintendent Josh Robinson said over video chat from his office in the Frederic School District. "Your support and trust will go a long way in opening as safely as we can."
Guidance sought
During the hearing, Kammerud clarified a recommendation from DPI of class sizes of 10 or fewer students included in the guidance — dubbed "Education Forward" — was not intended to be a "gold standard."
She said several references to the 10-student class size in the 87-page guidance document, which offers suggestions on a range of topics to be considered before reopening, will be revised after fielding questions from several school districts following its release Monday.
The guidance is not a mandate, and DPI officials have said it will be ever-evolving.
Education Committee Chairman Rep. Jeremy Thiesfeldt, R-Fond du Lac, said the guidance was a comprehensive tool for reopening, but his "main disappointment" was not seeing enough emphasis on attending school five days a week.
The guidance includes several examples of modified schedules that districts can consider for a hybrid model of education with both in-person and online learning, such as an A/B schedule where students are divided into two groups and attend classes every other week.
"There is nothing in there for that kind of school," Thiesfeldt said of full-week, in-person classes. "I would think we should start with the most minimal interruption to the school day and if we have to make changes going forward, we would do that."
Kammerud said a lot of DPI's recommendations, such as classroom modifications for physical distancing and other safety precautions, are applicable to districts that decide to go fully in-person, as well as others who take a hybrid approach.
"If they want to go five days, they should go five days," she said. "Regardless of what you do, these are things you should think about."
School input
The hearing brought speakers — both in person and over video chat — from DPI and eight organizations representing school sports, rural districts, private schools and school boards to speak to the challenges they're facing and plans to reopen.
Most people stressed the academic importance — and broader societal importance — of reopening school in the fall, particularly with the pandemic exacerbating existing disparities once schools were ordered closed in mid-March to stem the spread of the coronavirus.
Kim Desotell, president of GRACE, a group of private Catholic schools in the Green Bay area, said her schools intend to hold classes five days a week with rigorous instruction to respond to the "knowledge crisis" caused by the pandemic.
She said DPI's guidance is light on suggestions of how to provide rigorous coursework.
"This 87-page plan, really heavy, really long, doesn't contain a lot of direction on how we do teaching and learning well," Desotell said. "That's a miss. We need to do that better, and we need to make sure to get really good guidance on that as well."
But Jeff Weiss, superintendent of the South Milwaukee School District, said he never expected to see DPI's guidance speak to academic rigor, saying that's a subject for which school leaders are responsible.
"What was helpful was the different array of options and how can we get back in the fall," Weiss said about the guidance.
Rural concerns
When rural school district administrators spoke, they highlighted challenges with internet access and a lack of school nurses — critical components to educating students remotely or assessing a student's health.
Superintendent Ben Niehaus said his small Florence School District in far northeastern Wisconsin has no dedicated school nurse for either its elementary or shared middle and high school buildings.
Robinson, superintendent of the Frederic School District, said his rural northwestern district needed to buy $10,000 worth of mobile internet hotspots, but he said not every student has access to internet and the hotspots don't supplement reliable broadband internet.
Already facing increased costs and fearful of spending cuts, school administrators told the Education Committee they want statutory changes to provide legal immunity from civil liability if someone gets sick from the coronavirus in school.
The Legislature approved a similar measure for health care providers earlier this year.
"What was helpful was the different array of options and how can we get back in the fall." Jeff Weiss, superintendent of the South Milwaukee School District
"What was helpful was the different array of options and how can we get back in the fall."

Jeff Weiss, superintendent of the South Milwaukee School District
Be the first to know
Get local news delivered to your inbox!