Wisconsin lawmakers have approved a bill to provide the state's consumer advocate with funding to negotiate more favorable utility rates.
The bill, passed by the Senate Tuesday, would direct $900,000 a year from ratepayers of Wisconsin's investor-owned utilities to the Customer Utility Board (CUB), an independent nonprofit organization established by the Legislature to represent utility customers.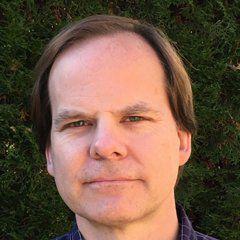 CUB says the bill will help level the playing field between consumers and utilities.
"Wisconsin homeowners, renters and small businesses will now have an even more effective consumer advocate working on their behalf in the years ahead," said CUB executive director Tom Content.
Funding would be administered by the Public Service Commission, which would have oversight of the organization's budget.
CUB currently receives a PSC grant of about $300,000 a year plus about $200,000 in additional funding — approved on a case-by-case basis — to hire outside experts.
Even with passage of the bill, Wisconsin provides less funding for consumer advocacy than any other state in the Midwest. And unlike Minnesota, Michigan and Illinois, Wisconsin does not have a governmental agency dedicated to consumer protection in utility cases.
Content said the additional revenue will allow CUB to expand its staff and better represent ratepayer interests under a 2018 law that encourages utilities to negotiate rates with consumer advocates and other interested parties.
The new model is expected to cost customers of investor-owned utilities a little less than 2 cents a month. Content said that in the past 15 years CUB has saved ratepayers $3.6 billion, a return of $170 on the dollar.
The bill prohibits CUB from using that funding on lobbying or work on rates and practices of municipal utilities, though it would be eligible to receive up to $100,000 in additional funding from the PSC for other work, such as intervention in a water rate case.
The bill also streamlines some PSC regulatory procedures, including:
Allowing utilities to file a single application to build a generator and associated transmission line; current law requires a separate application for the line.
Doubling the cost threshold to $5 million for natural gas projects requiring commission approval.
Eliminating the requirement for the PSC to conduct an environmental review of its 2-year strategic energy plan.
The bill, passed unanimously by the Senate and Assembly, now heads to Gov. Tony Evers, who previously endorsed the proposal and included most of the language in his biennial budget.