Madison has not officially seen a below zero reading this season, but that will change overnight, with record lows possible for some locations across the state, according to forecasters.
The light snow that started overnight was ending for south-central Wisconsin by mid-morning as the arctic air moved in.
Madison's monthly lows recorded at the Dane County Regional Airport have been 4 on Nov. 12, 1 on Dec. 18, and zero on Jan. 19 — a sharp contrast to last winter's polar vortex-influenced record-setting cold stretches.
The area won't see the lows reached last winter and it won't be an extended stretch of frigid cold, but wind chill values could reach 20 below or colder and prompt a wind chill advisory, the National Weather Service said.
At the Dane County Regional Airport, it was already down to 8 at 7:53 a.m. Thursday, making it difficult for road crews to clear roads of the snow that fell overnight, resulting in slippery roads and slow travel times.
And conditions may get worse before they get better, with temperatures dropping until they bottom out around 10 below Friday morning and gusty north winds causing blowing and drifting snow.
The latest road conditions for the state are available by calling 511, using the 511 Wisconsin app, or going to the 511 Wisconsin website.
Madison's record low for Feb. 13 was 24 below in 1905, and that record is safe, but the record low for Feb. 14 is 13 below set in 1951, and that will be threatened, according to forecasters.
The Weather Service forecasts a low around 11 below and 27 Storm Track's Max Tsaparis predicts a low around 10 below.
Elsewhere across the state, overnight lows should be around 14 below in La Crosse and Eau Claire, 10 below in Green Bay, 1 below in Racine, and a bone-chilling 19 below in Eagle River, the Weather Service said.
Nationally, the storm system created blizzard conditions that closed roads due to "near impossible" travel conditions with near-zero visibility in eastern North Dakota and western Minnesota, AccuWeather said.
"Conditions are dangerous," the North Dakota Highway Patrol said.
Officially, 1.3 inches of snow fell in Madison on Wednesday, with a post-midnight total not available.
In Madison on Thursday, there's a chance for snow before 10 a.m., then flurries through noon, with cloudy skies, gradually becoming mostly sunny, a high near 11 and north winds around 15 mph and gusting as high as 25 mph producing wind chill values between 5 below and 10 below, the Weather Service said.
You have free articles remaining.
After the overnight low around 11 below with wind chill values of 15 below to 20 below, Friday should be sunny, with a high near 13 and west winds of 5 to 10 mph turning out of the south in the afternoon, producing wind chill values of 10 below to 20 below.
After a low overnight Friday into Saturday around 7, Saturday's forecast features a 30% chance for snow after 7 a.m., mixing with rain after 4 p.m., mostly cloudy skies, and a warming trend with a high near 35.
The Weather Service said there's a 30% chance for rain and snow Saturday night before 7 p.m., a 20% chance for snow Sunday night after 1 a.m., a 50% chance for snow Monday mainly after 7 a.m., a 70% chance for snow Monday night mainly between 7 p.m. and 1 a.m. a 50% chance for snow Tuesday, 30% chance Tuesday night, and 20% chance Wednesday.
Skies over Madison should be mostly cloudy Sunday, cloudy Monday, mostly cloudy Tuesday, and partly sunny Wednesday, with highs near 32, 33, 29 and 24, and lows Saturday night through Tuesday night around 21, 20, 22 and 12.
27 Storm Track's Tsaparis said that once the storm is done delivering 1 to 3 inches in the Madison area, 2 to 4 inches to the south and east, and less than an inch to the north and west, there will be quiet weather with a few flurries possible Saturday and Sunday, a light mix Sunday night into Monday night, and light snow possible Tuesday.
Tsaparis said highs Thursday through Wednesday should be around 12, 13, 33, 35, 33, 29 and 20, and overnight lows around 10 below, 8, 22, 25, 25, 8 and 3.
Wednesday's high in Madison was 35 at 2:15 p.m., 5 degrees above the normal high and 28 degrees below the record high of 63 for Feb. 12, set in 1882.
Wednesday's low in Madison was 10 at 2:24 a.m., 4 degrees below the normal low and 33 degrees above the record low of 23 below for Feb. 12, set in 1899.
Officially, 0.08 inches of precipitation was recorded at the Dane County Regional Airport on Wednesday, boosting Madison's February total to 0.45 inches, 0.1 inches below normal. The meteorological winter (December through February) precipitation total (rain plus snow converted to liquid) rose to 3.71 inches, 0.19 inches above normal. Madison's 2020 precipitation total rose to 2.19 inches, 0.41 inches above normal.
Madison's record precipitation for Feb. 12 is 0.71 inches in 1938.
The 1.3 inches of snow on Wednesday boosted Madison's February total to 7.3 inches, 2.5 inches above normal. For meteorological winter, Madison has received 29 inches, 2.2 inches below normal. For the snow season (since July 1), Madison has received 44.7 inches, 9.4 inches above normal.
Madison's record snowfall for Feb. 12 is 8.3 inches in 2019.
Madison's official snow depth is 9 inches.
---
Photos: A look back at the frigid 'polar vortex' of 2014
2014 polar vortex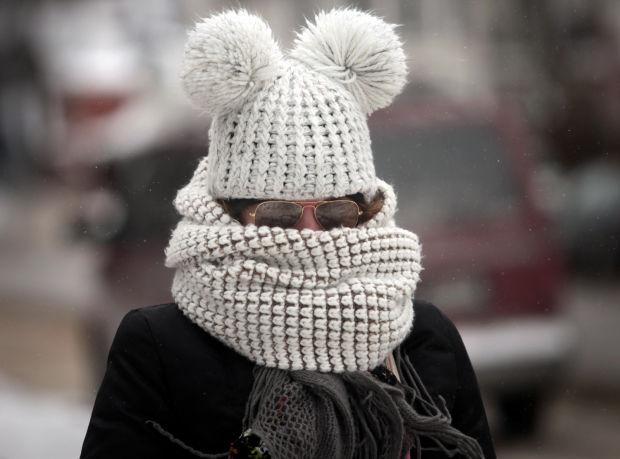 2014 polar vortex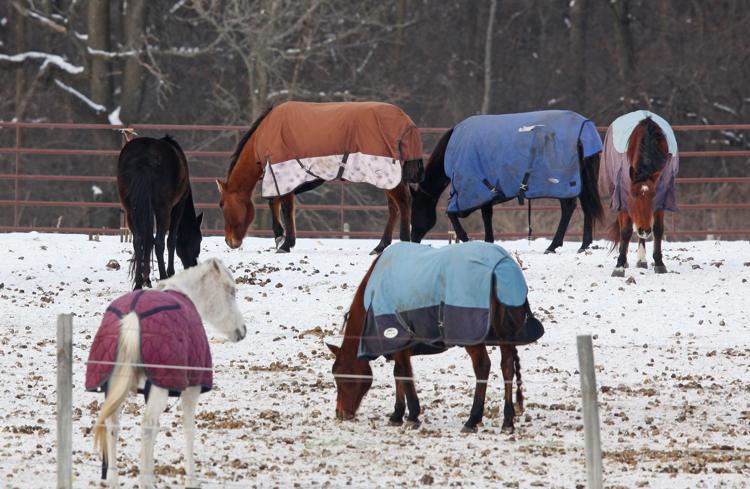 2014 polar vortex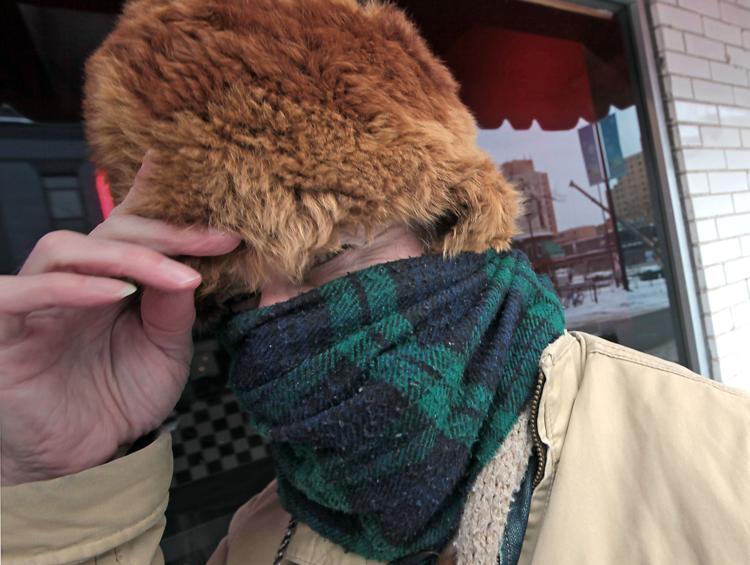 2014 polar vortex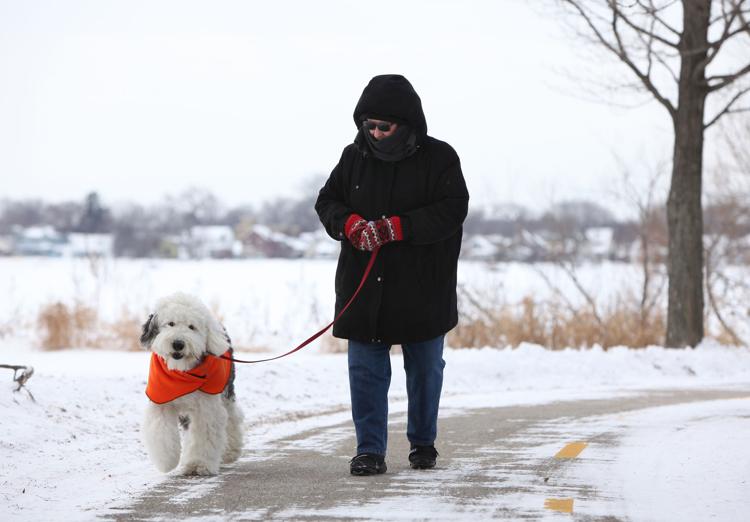 2014 polar vortex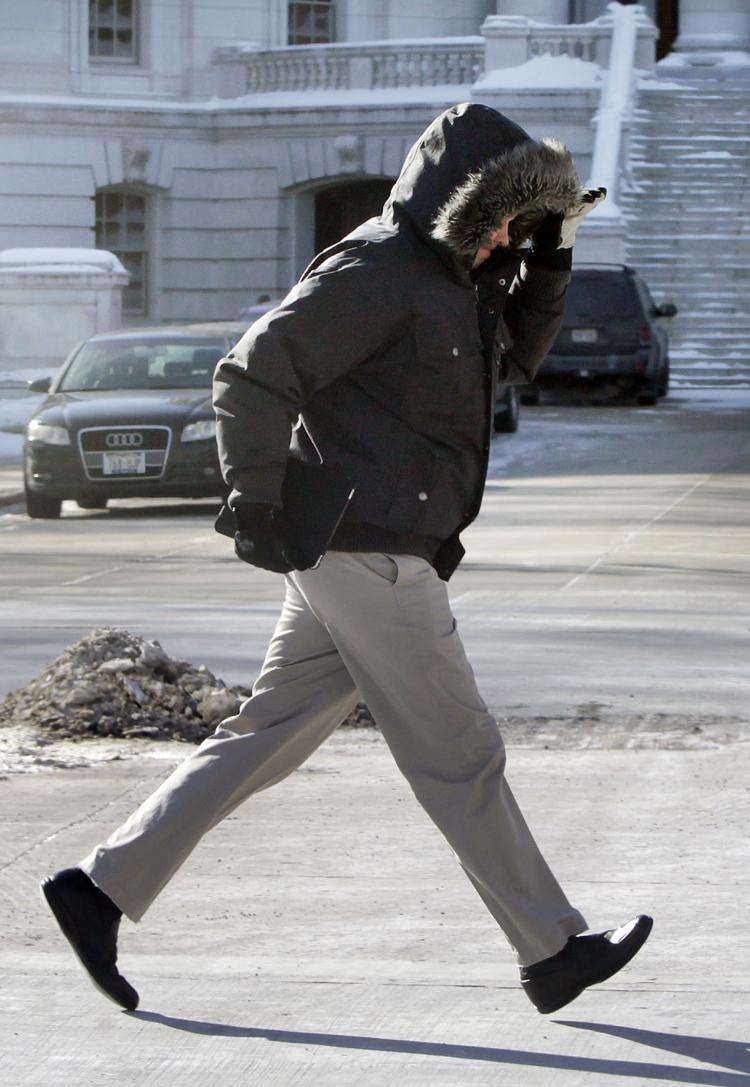 2014 polar vortex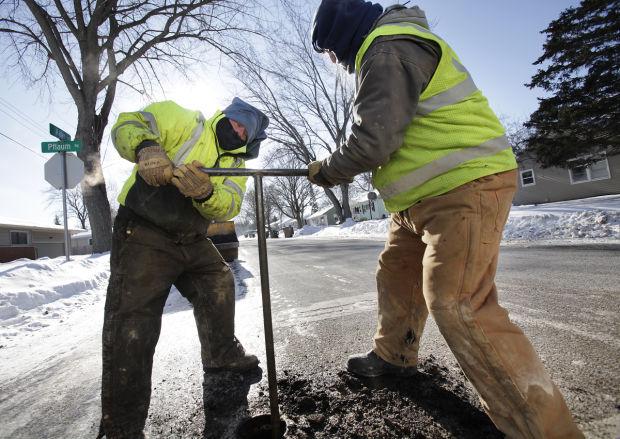 2014 polar vortex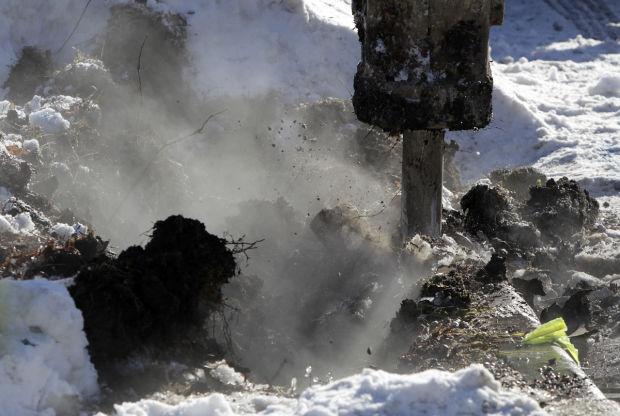 2014 polar vortex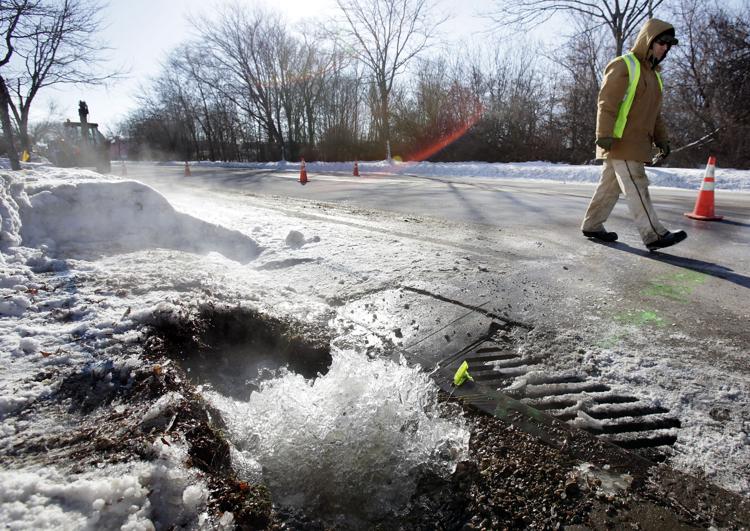 2014 polar vortex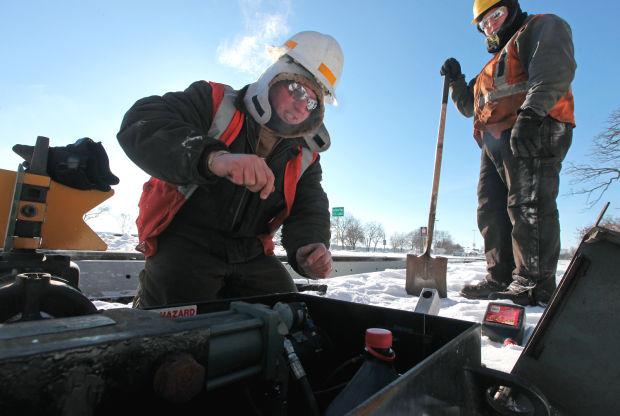 2014 polar vortex
2014 polar vortex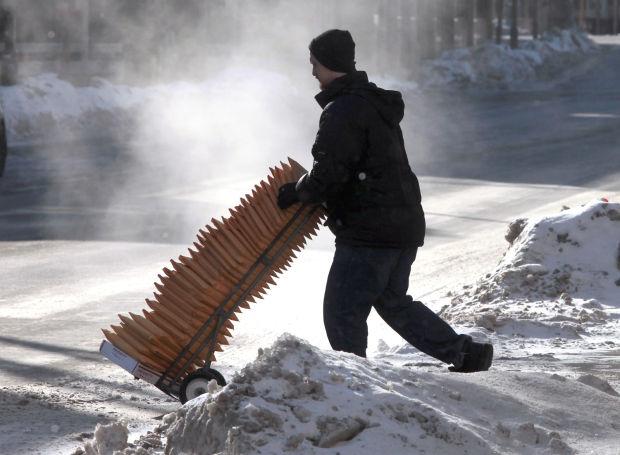 2014 polar vortex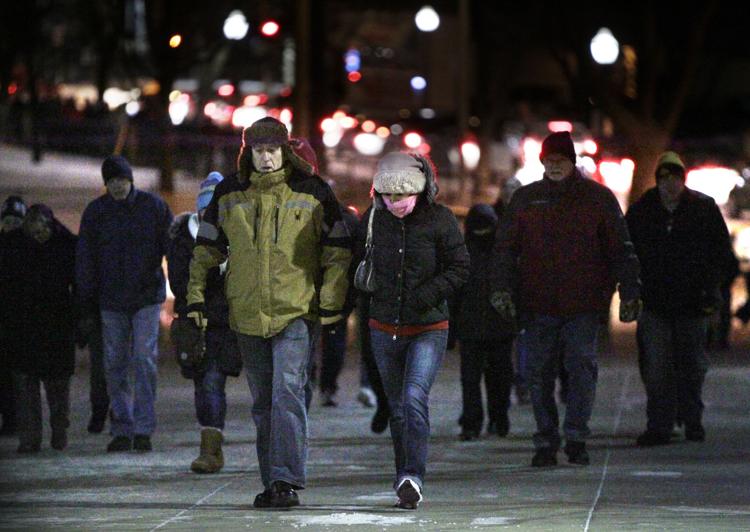 2014 polar vortex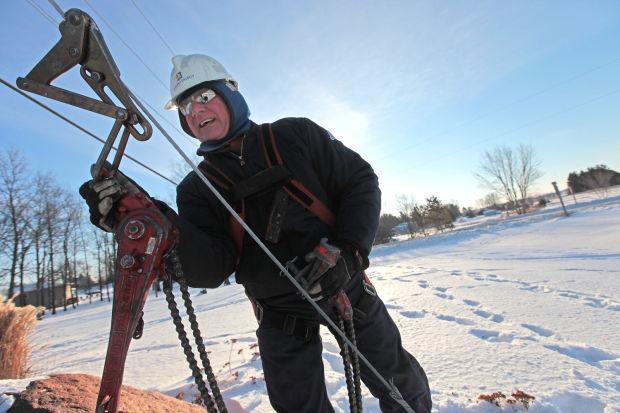 2014 polar vortex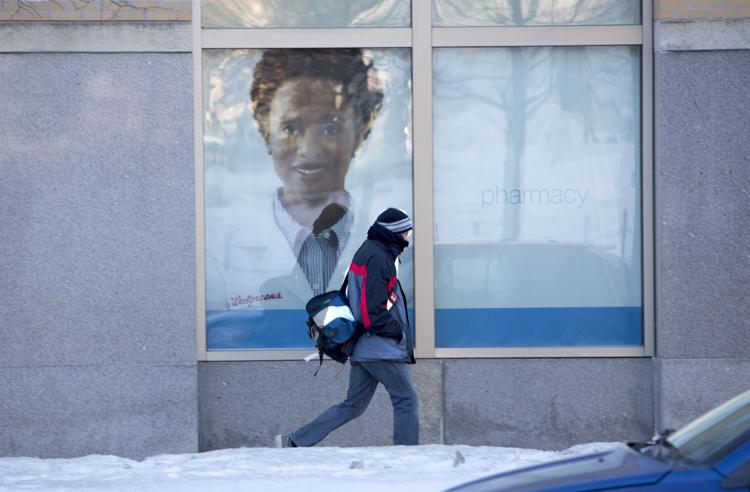 2014 polar vortex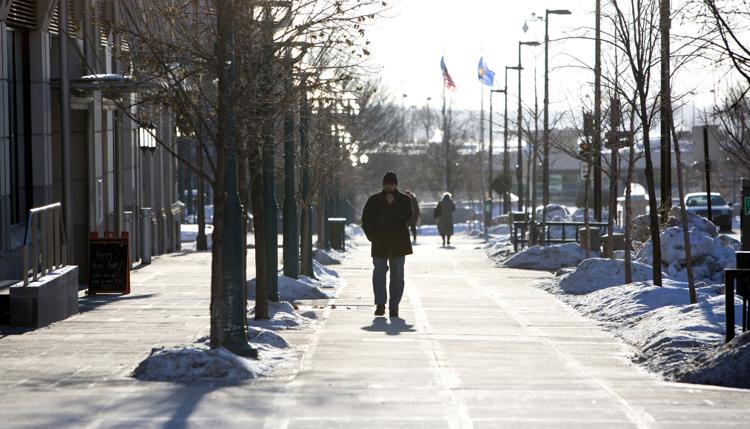 2014 polar vortex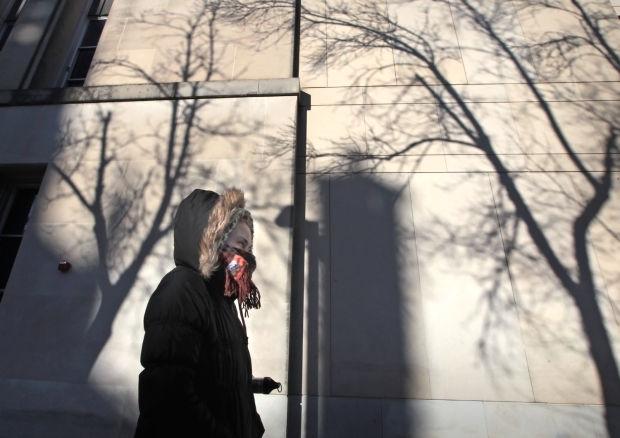 2014 polar vortex