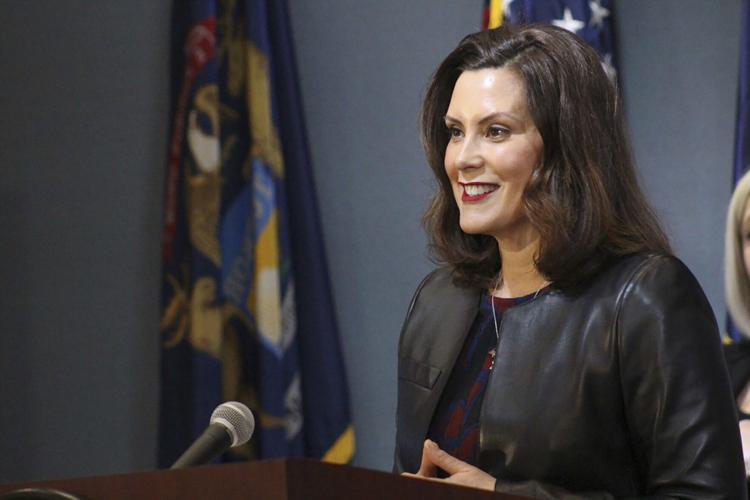 According to a criminal complaint filed in U.S. District Court in Detroit, the plan was to bring Whitmer to a "secure location" in Wisconsin and put her on "trial" for what it said was treason. The complaint does not say where that location was to be.
Six men were charged in federal court and face up to life in prison, while another seven were charged in state court in Michigan, accused of trying to target police and the state Capitol. 
An FBI affidavit, filed with the criminal complaint, says the six men charged in federal court plotted for months, consulting and training with members of a group that federal authorities described as a militia, and undertaking rehearsals in August and September. 
At least one training session occurred in Wisconsin, according to the document.
In July, the complaint states, five of the six men who were arrested, along with a confidential informant who was working with federal agents, took part in a field training exercise in Cambria, located about an hour north of Madison in Columbia County. At the exercise, which took place July 10-12, some of the group attempted to make an improvised explosive device, but it did not work.
The complaint does not say whose property the exercise took place on or where specifically it is located. It states firearms training and combat drills took place there.
In addition, two men from Wisconsin, who were not identified by name or hometown, are said in the complaint to have taken part in reconnaissance at Whitmer's vacation home in Michigan the night and early morning of Sept. 12 and 13.
The six men charged in federal court were identified as Adam Fox, Ty Garbin, Kaleb Franks, Daniel Harris, Brandon Caserta, all of Michigan, and Barry Croft of Delaware.
Fox said he needed 200 men to storm the Capitol building in Lansing and take hostages, including the governor, according to the FBI. He said he wanted to try Whitmer for "treason" and would execute the plan before the Nov. 3 election, the government said. The group later shifted to targeting the governor's vacation home, the FBI said.
Whitmer's response to the coronavirus pandemic, which included restrictions on personal movement and affected the state's economy, drew protests by some at the state Capitol, including by well-armed self-described militia members.
The Associated Press contributed to this report.
---
Photos: Hundreds protest Wisconsin stay-at-home order
Be the first to know
Get local news delivered to your inbox!