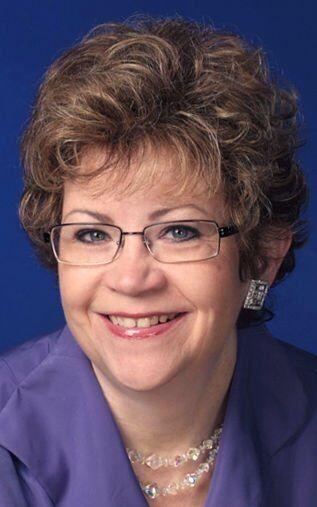 Despite a lot of acrimony, one thing we can all agree on is that kids are important. Children need to learn and play, so school is important.
Parents and grandparents have been worried about many things during these last two years of changes, especially the effect this pandemic has on kids.
Even where schools have remained open, people are concerned about our children's welfare and ability to succeed. Three of my children have been college students throughout the pandemic, and the difference between their older siblings' college experiences and theirs is sharp and disappointing. I can't imagine the long nights parents of younger children have had worrying and strategizing to find ways to make things better.
More than ever, parents are looking for school options, comparing and making a choice that they think will be best for their child. For most, that choice is their neighborhood school. For others, our state offers alternatives.
In 2008, Wisconsin teachers were allowed to teach online in our K-12 schools for the first time. With thousands of other families, mine was one that chose one of our established virtual public charter schools for our kids. Those schools continued right through 2020 and 2021 and today, supporting families learning at home with terrific teachers using a rich, proven curriculum.
Learning never paused in these schools, not in 2020 or since. Teaching and learning went right on even as so much else changed. This is the beauty of online learning with family commitment, school district support and educator expertise.
Emergency remote lessons were forced on public school children in Milwaukee, Madison, Racine and other districts nearly two years ago. In many of these schools, students have been so badly served that learning essentially stopped when the school bus didn't come anymore. No one was prepared — not parents, kids or even teachers.
It wasn't anyone's choice. That's a tragedy that we are only beginning to understand. School systems may sweep their issues under the carpet, but families can't do that.
Families voluntarily choosing proven online education options from Wisconsin's many virtual schools is vastly different than families being forced to rely on internet-based instruction for extended periods. It's an important distinction that must be recognized in our Capitol and beyond.
Families who choose virtual schools do so with the understanding it will require a significant parental commitment, additional socialization opportunities outside school, and specially trained teachers who engage students from miles away. "Remote learning" neither recognizes, provides nor cares about any of that.
A bright spot in this current K-12 turmoil is the new appreciation of the need for school options for all. Parents now have lived during a time when they needed a new way, and they know others will also. We can build on that.
Our successful Wisconsin virtual public charter schools have helped thousands of families as their kids kept right on learning. These schools need to stay on the menu, and we need to find more ways to serve children's different needs in innovative ways. We need more options, not fewer. We need to inform parents, so they can compare and choose school options wisely.
Our kids need to learn. Now we know that making that happen means we must listen to families and teachers to know what went wrong and what went right over the past two years so we have stronger, better, more diverse school options for all. That's what it means to put Wisconsin kids first.
Fernandez is an entrepreneur and small business owner in Waukesha County who founded the Wisconsin Coalition of Virtual School Families and serves on its board: wivirtualschoolfamilies.org and @digitaledmom.