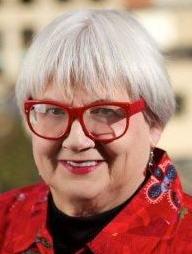 Did you know that in Wisconsin alone, nearly 600,000 residents serve as unpaid family caregivers, doing everything they can to help keep their loved ones living independently in their own homes and communities as long as possible?
Combined, they spend about 538 million hours providing an estimated $7 billion in unpaid care annually. They spend an average of $7,000 a year out of their own pockets on costs related to caregiving, and they provide this care while also keeping up with their own jobs, running their own households and trying to make ends meet.
While we often refer to these family caregivers as Wisconsin's unsung heroes, they are not superheroes. They are struggling and could really use our help. Right now there are two common-sense bills before the Legislature that would show caregivers that we value their selfless work.
AARP Wisconsin recently joined a group of bipartisan lawmakers to introduce the Credit For Caring Act (AB 126 and SB 126) – which would create a $500 individual income tax credit for certain expenses incurred by a family caregiver – and the Caregiver Advise, Record, Enable (CARE) Act (AB 584 and SB 516), which would require hospitals to:
Engage with caregivers by recording the name of the family caregiver when a loved one is admitted into the hospital.
Keep a family caregiver informed on major decisions like transferring or discharging the patient.
Provide instructions on the medical tasks the family caregiver may need to perform once the patient is home.
Why is all this necessary?
Well, family caregivers take on huge responsibilities that can be overwhelming, stressful and exhausting.
They put in long hours helping loved ones with tasks such as giving baths, dispensing medications, preparing meals, paying bills and providing transportation to doctor's appointments. Some even provide higher levels of care, such as wound treatment, dialysis support and feeding tube maintenance.
As these caregivers face physical, emotional and financial challenges, we can take these simple legislative steps that would help make their lives a little bit easier.
This fall AARP, Wisconsin released a statewide caregiving survey showing that nearly nine in 10 Wisconsin voters (89%) age 40 and older support the creation of a state income tax credit to help family caregivers who incur expenses for the care of a loved one. The survey also shows that more than eight in 10 respondents would support components in the CARE Act.
Supporting these folks is not just a good idea. It also makes good business sense.
By helping them help their own loved ones, they can eliminate or delay the need for more expensive nursing home care and unnecessary hospitalizations – saving countless taxpayer dollars.
I am highly optimistic that both the Credit For Caring Act and CARE ACT will pass into law, as family caregiving is a bipartisan issue that impacts nearly everyone at some point in their lives. My hope is that everyone will contact their state lawmakers and encourage them to pass these critical bills in early 2020.
Remember, Wisconsinites are getting older, with thousands of Boomers retiring each day and fewer home health care workers available to take care of them. Making small investments in caregivers right now will lead to big savings for Wisconsin and much better care for families down the road.
It's high time we step up our game and do more to assist these unsung heroes throughout Wisconsin. We hope lawmakers clearly understand that this tax credit and the CARE Act are important first steps to providing this critical support.
Helen Marks Dicks is state issues advocacy director of AARP Wisconsin.
Catch the latest in Opinion
Get opinion pieces, letters and editorials sent directly to your inbox weekly!