The moment you saw that horrific photo — a father and his tiny daughter, lying face-down in the reedy shallows of the Rio Grande — you knew your mind's eye would never let you stop seeing that image.
It was her tiny, trusting right arm that kept you staring.
She had been on her father's back as he swam, secured beneath his dark T-shirt that covered them both. Lying there lifelessly in the riverbank reeds, her head is still poked out through his stretched neck-hole — and so is her tiny arm.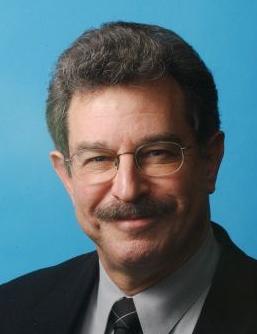 It is still draped around the neck of the only hero she ever knew in life.
Oscar Alberto Martinez Ramirez, 25, from El Salvador, had hoped he could assure his 23-month-old daughter, Valeria, a wonderful new life in the United States.
But ultimately, the river claimed him, just as it has hundreds of others. They were washed back against the reedy riverbank across from Brownsville, Texas.
Now history will see them forever, in that instantly iconic photo, taken for the Associated Press by journalist (and next year's surefire Pulitzer Prize winner) Julia Le Duc.
Her photo should be remembered forever, along with a handful of others that changed the course of history. (Just as we can never forget that photo of the terrorized Vietnamese girl fleeing a U.S. napalm attack, running down a road, naked and sobbing.)
On Wednesday, it was the Republican chairman of the Senate Homeland Security Committee, Sen. Ron Johnson of Wisconsin, who was choking back tears as he stood on the Senate floor and addressed his colleagues:
"I realize tragedies happen all over this country — all over the world. I don't want to see another picture like that on the U.S. border. I hope that picture alone will catalyze this Congress, this Senate, this committee to do something."
Really? Perhaps Sen. Johnson, Senate Majority Leader Mitch McConnell and their colleagues ought to think about the image they would be seeing today if Martinez and little Valeria had made it safely to the Brownsville, Texas, riverbank.
Here's that What-If video: We might see President Donald Trump's border patrol loyally executing their commander-in-chief's orders by removing Valeria's arm from the security of dad's neck, then removing her from the safety of her dad's back — and finally removing her from her father and hero.
You have free articles remaining.
Keep reading for FREE!
Enjoy more articles by signing up or logging in. No credit card required.
Perhaps we'd see them take Valeria to be warehoused, wearing only what she had on, in a place filled with strangers. Maybe she'd be cared for, but maybe not so much, and maybe not at all. (Just like the hundreds of children in that Clint, Texas, facility who were kept unbathed, in filthy conditions, where children had to care for each other.)
We haven't seen the Senate Republicans protest the Trump policies or propose a comprehensive new plan to deter this mass migration by fixing the problem at its source — inside the failing countries of El Salvador, Honduras and Guatemala.
That's because congressional Republicans are fearful that if they challenge Trump they'll end up facing a Trump-picked primary election challenger.
That's why they won't even demand that Trump stop repeating what fact-checkers agree is a falsehood: Trump claims President Barack Obama created the policy of separating children from parents at the Mexican border. Not so.
Trump's then-Homeland Security Secretary (later White House chief of staff) John Kelly disclosed on CNN, in March 2017, he was considering separating kids from parents to deter illegal immigration; later, Attorney General Jeff Sessions announced it.
Trump and congressional Republicans know why thousands upon thousands are willing to endure the pain and suffering of walking more than 1,000 miles, toward an uncertain outcome — just to flee those three countries.
They live in fear of murderous gangs, are unprotected by corrupt cops and officials, and are jobless or earning below-poverty wages.
But facing all that, Trump has done precisely the wrong thing. Instead of a bold program to address the crisis at its source, Trump spitefully cut off all new aid funding for those three countries. And of course Trump has ducked and denied responsibility for the consequences of his wrongheaded policies.
On Wednesday, Trump actually blamed Democrats for causing the death of Oscar Martinez and Valeria — because, he insisted, Democrats won't enact his demands for laws limiting asylum approvals. Also he has vastly slowed the processing of asylum requests at the border.
Tragically, when Martinez and his family arrived at the international bridge, it was closed. And he learned the backlog of asylum applicants was hopelessly huge. He saw no good option.
That was when Martinez chose to put Valeria on his back and swim for it.
Perhaps this dad and daughter we never got to meet can help us make America great again.