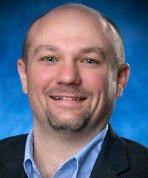 Since 1902, AAA has worked tirelessly to promote safe driving for everyone at every age.
We are a leader and advocate for the safety and security of all travelers, campaigning for safer vehicles and roads, improved traffic safety laws and better driver education and awareness programs.
Throughout the years, the landscape has changed in regards to laws and what impaired driving is and what it means.
Of recent note is the legalization of recreational marijuana occurring in many states for people 21 years of age and older.
Whether the drug used is legal, prescribed, obtained over-the counter or purchased in a retail setting, AAA opposes marijuana-impaired driving, just as we oppose alcohol-impaired driving.
Impaired driving jeopardizes public safety on our roadways and we urge all motorists to avoid driving while impaired by alcohol, marijuana or any other drug.
On Jan. 1, 2020, Wisconsin will share borders with two states (Michigan and Illinois) that have legalized the sale of cannabis for recreation.
You have free articles remaining.
This should cause grave concern for every citizen and motorist in this state especially since many parts of the state are still grappling with an opioid addiction crisis.
According to the National Highway Traffic Safety Administration in 2018, 34 percent of Wisconsin vehicle fatalities were caused by an impaired driver. This represents 199 lives lost on Wisconsin roadways. While the number of overall fatalities in Wisconsin decreased by 4 percent from 2017 to 2018, the number of impaired driving fatalities increased by 5 percent.
AAA remains steadfast in working to produce a significant and continuous reduction in traffic crashes, injuries and deaths in the communities where we live and work. We focus on education, advocacy programs and tracking legislation at both the federal and state level that may promote or hinder motorist's safety.
Here in Wisconsin, we have been supporting multiple bills this legislative session that strengthen and tighten Operating While Intoxicated laws. These laws do not just pertain to alcohol, but drugs as well and, as such, we are in support of:
Requiring a person who receives a citation for a First Offense OWI to appear in court to respond to the charge.
Closing loopholes in the state's Ignition Interlock Program.
Imposing a mandatory minimum period of confinement in prison for fifth and sixth offenses of operating a motor vehicle while intoxicated
Aligning boats and recreation vehicles when it comes to charging OWIs, ending the ability for people to get multiple first offenses across multiple vehicle types.
AAA recognizes that legislation alone cannot solve the significant safety concern of impaired driving, and while several of these measures have been proposed in previous sessions of the Legislature and have failed to advance, we encourage lawmakers to reconsider and for residents of Wisconsin to speak up in support of stricter OWI laws.
December is designated as National Drunk and Drugged Driving Prevention Month by the Office of National Drug Control Policy and the National Highway Traffic Safety Administration.
Let us all work together to be safe and smart drivers — not only throughout the month but each time we get behind the wheel.