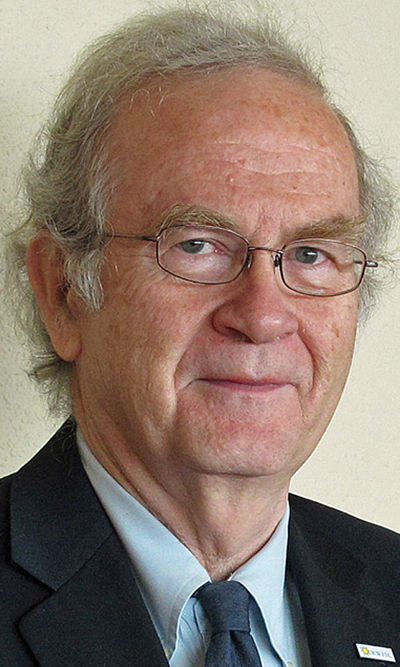 Every medical student must take the Hippocratic Oath before they can treat patients, pledging to, "first, do no harm." The Biden administration and Secretary of Health and Human Services (HHS) Xavier Becerra should follow this same oath and do no harm to patients and frontline providers as they implement the recently passed law banning surprise medical bills.
2020 was a difficult year for frontline healthcare providers across the country. Approximately 1.4 million healthcare jobs were lost in April 2020 alone. Patient volumes plummeted as hospitals and clinics postponed voluntary treatments to limit the spread of the virus.
On top of COVID-19, rural healthcare providers here in Wisconsin continue to face immense financial pressure. A 2020 study from Guidehouse found that five rural hospitals in Wisconsin are at high risk of closing. Nationwide, 25% of rural healthcare facilities may close unless their financial situation improves.
The Rural Wisconsin Health Cooperative is owned and operated by 43 rural acute, general medical-surgical hospitals. We are committed to fighting for policies that protect access to life-saving care for rural Wisconsinites.
Fortunately, the year ended with some good news. Congress passed the bipartisan No Surprises Act in December, finally addressing the longstanding scourge of surprise medical bills. The No Surprises Act was the result of a lengthy legislative debate process and years of hard work by stakeholders and lawmakers to protect patients from surprise bills that are no fault of their own. The law specifically establishes an independent dispute resolution process allowing insurers and providers to fairly work out billing disputes. This process ensures that patients are held harmless and frontlines providers receive fair compensation for the critical care they provide.
Large health insurers opposed this IDR process and instead spent millions to lobby Congress to pass legislation that would allow them to set artificially low reimbursement rates to pad their profits. Rate-setting would have protected the profits of insurance companies, instituted a 20% pay cut on frontline doctors, and potentially lead to physician shortages and hospital closures in vulnerable rural communities, including here in Wisconsin.
Secretary Becerra and HHS will soon begin the critical rulemaking process to implement the No Surprises Act and iron out the key details of the IDR mechanism. Unfortunately, after losing out in the legislative process, large health insurers have begun to lobby Congress and HHS to weaken IDR and undercut the original intent behind the bipartisan legislation.
Now is not the time to further hurt heroic frontline providers who are still recovering from the damage of the COVID-19 pandemic. Doctors, nurses, and other providers risked their lives and safety during the COVID-19 pandemic. It is critical HHS go through the full rulemaking process and hear from all concerned stakeholders to ensure that the best policy is implemented.
A bipartisan group of senators recently sent a letter to HHS urging the agency to implement a strong IDR framework, asserting that the law must be implemented to, "ensure that both providers and payors are afforded a fair opportunity to settle payment disputes within an independent arbitration framework."
Senators Ron Johnson (R-WI) and Tammy Baldwin (D-WI) should join their Senate colleagues and work directly with Secretary Becerra and HHS to ensure the agency implements the bipartisan No Surprises Act as intended by Congress. The legislation was written to protect patients and frontline providers and hospitals, not the profits of large health insurance companies.
Tim Size is the executive director of the Rural Wisconsin Health Cooperative.