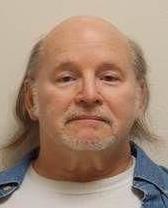 No offense, but please keep your criminals to yourself.
Hey, we've all got a sketchy neighbor here or there.
But we don't need extras from Kenosha.
It's not that Chippewa County doesn't know how to roll out the red carpet, but this is different.
This is a level 3 sex offender, convicted on three counts of incest described as a "sexually violent person."
And he has no ties to Chippewa County.
We don't need to be convinced.
So why would a judge in Kenosha County decide to release this person — Jeffrey A. Neubecker, 63 — to live near New Auburn with another offender.
State law seems pretty clear: When released from prison, you're supposed to be placed back in your home county.
Apparently, Kenosha has run out of room for now.
Why is that our problem, Kenosha?
Chippewa County Sheriff Jim Kowalczyk isn't happy. The neighbors aren't happy.
Chippewa County and the town of Sampson are asking the court to overturn the ruling and send Neubecker elsewhere.
Why Chippewa County? Why are we considered Kenosha's version of a dumping ground?
About 50 people showed up at an informational meeting this week in New Auburn, and the sheriff did a good job of being firm but fair.
His message: Stay calm but stay alert.
"Educate yourself, educate your children, but don't panic," the sheriff told the crowd.
But do contest the ruling – just as the county and the town are doing.
No offense, Kenosha, but we fail to understand why Chippewa County needs to deal with this problem.
Jeffrey A. Neubecker has zero ties to our community.
Frankly, we hope it stays that way.
Catch the latest in Opinion
Get opinion pieces, letters and editorials sent directly to your inbox weekly!