As I write this Prince Phillip, Duke of Edinburgh of the United Kingdom, husband of Queen Elizabeth II has been laid to rest at Windsor Castle. The Prince died just short of his 100th birthday. He was a man of his time and we will never see his like again; as the media has observed his era has passed.
It is always good to know if you are related to any royalty, so I did some genealogical research. I looked in Family Search, a branch of the Mormon faith for my genealogy and found far back that a family story of the Andersen Clan and Royalty is true. For it appears that my Great, Great Grandparents worked the land owned by the King of Sweden/Norway. Yes at one time the King of Sweden was also the King of Norway. My Grandfather deciding that was not for him and split Norway to land in Little Norway in Chicago about 1905.
My Mother's side of the family came from Scotland and France via Canada. The family first settled in the state of Massachusetts, then came to Wisconsin. Being from Scotland did not put her family in line for royalty.
The other side of the family being French did little to add to that contribution. So I am just an ordinary American type of mixed heritage. My research did reveal that I may have ties to the Mayflower, but then again we all have some tie to the Mayflower.
I like the English Royal Family. Despite the pomp and pageantry it appears that they are more a typical family than even we Americans. When you think about it they are as American as apple pie. If you take a long look at the situation it is remarkably similar to ours
You have the "Greatest Generation" HRH Elizabeth the II and the late Prince Phillip Duke of Edinburgh known for Duty, Honor and Country. Apparently somewhat aloof parents who came from a long line of people who were not huggers, They did not exhibit public displays of affection.
Next comes Prince Charles from the Boomer Generation. As heir to the Throne a man of both quiet distinction and a man who happened to fall for the wrong woman whose popularity was greater than his own Princess Diana. Of course being a dutiful couple they produced an heir (Prince William) and a spare (Prince Harry). Charles and Diana though both of the Boomer Generation differed wildly in their temperament. Charles being aloof and reserved like his father and Diana being more open and outgoing. It appeared that opposites attract.
Then there are Prince William and Prince Harry the millennials. William third in line from the Throne and Harry Sixth in Line from the throne. William the good dutiful son and Harry the wild child. It sounds like an English Gothic Novel you read in High School. Divorces, intrigue, good sons, bad sons, rifts and feuds you name it you got it in the Royal Family. It makes them human.
We all come from dysfunctional families in one way or another. We are influenced by our Grandparents, Parents and siblings. We grow up together, grow apart together and reunite and settle our squabbles usually at family events, unfortunately funerals; or then again not.
It is human nature to live as we do and we cannot change it. As in the play "Our Town" by Thornton Wilder Emily says: "Oh, earth, you are too wonderful for anybody to realize you. Do any human beings ever realize life while they live it—every, every minute? Stage Manager: No. (pause) The saints and poets, maybe they do some."
I doubt that many of us will lie in repose like Prince Phillip, Duke of Edinburgh of the United Kingdom. His resting place will be the 13th Century St, Georges Chapel.
I will not be buried at the Andersen Estate on 40th Avenue, as zoning laws do not permit it. That is just as well. As I complete this column a rite of spring is being held across the street. The application of liquid manure on 40 acres of farm field. I doubt that Prince Phillip and HRH Elizabeth the II's place of repose shall be so bothered.
From Tribune files: Life in the La Crosse area in the 1950s
1951: La Crosse Central High School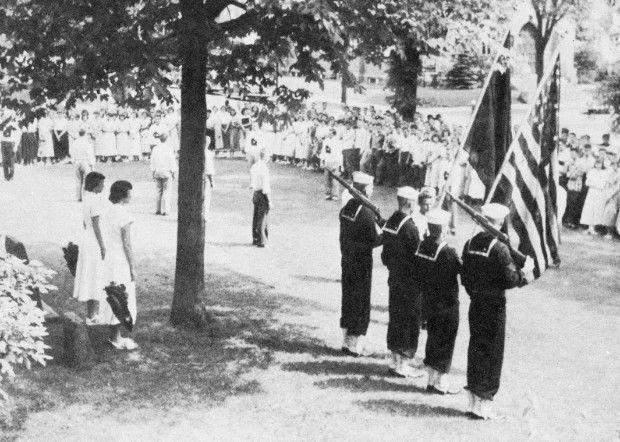 1951: YMCA at Seventh and Main streets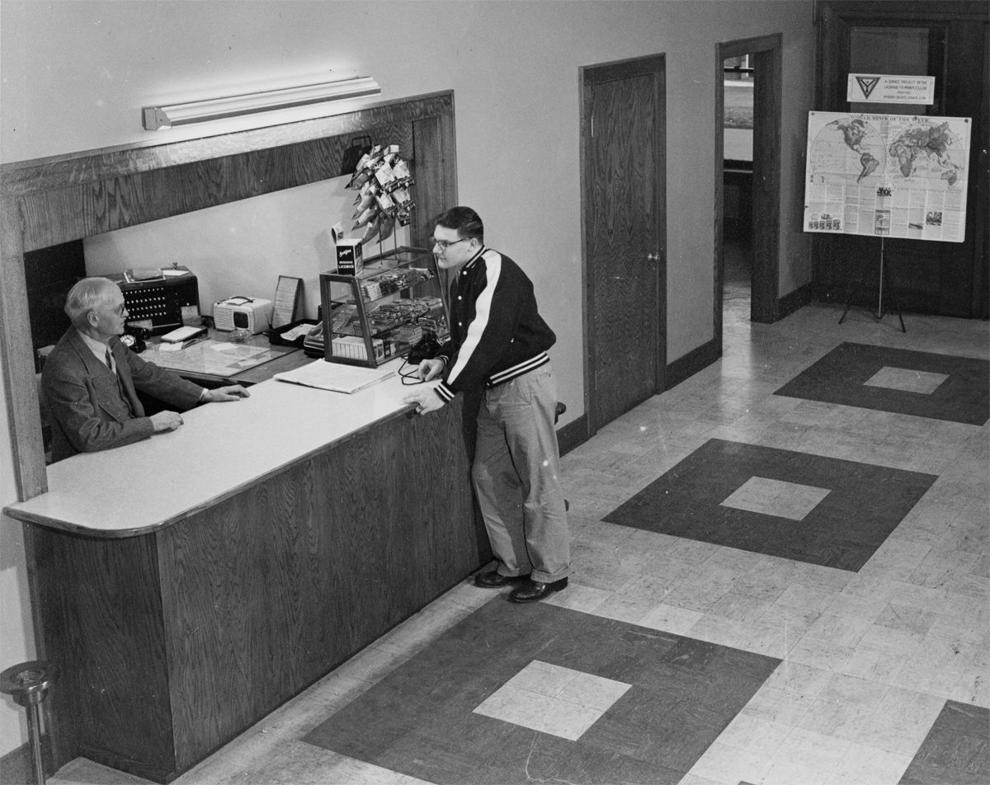 1954: Triangle Cafe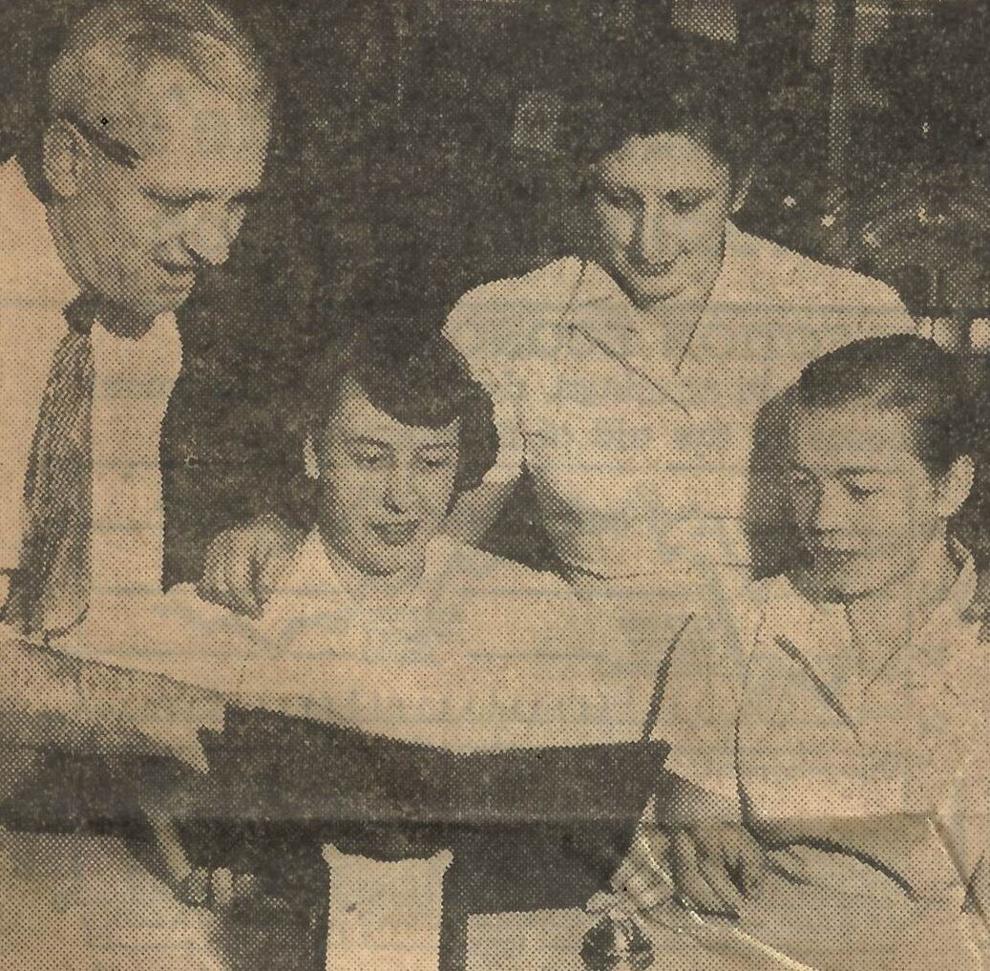 1954: Estell Tall Fashions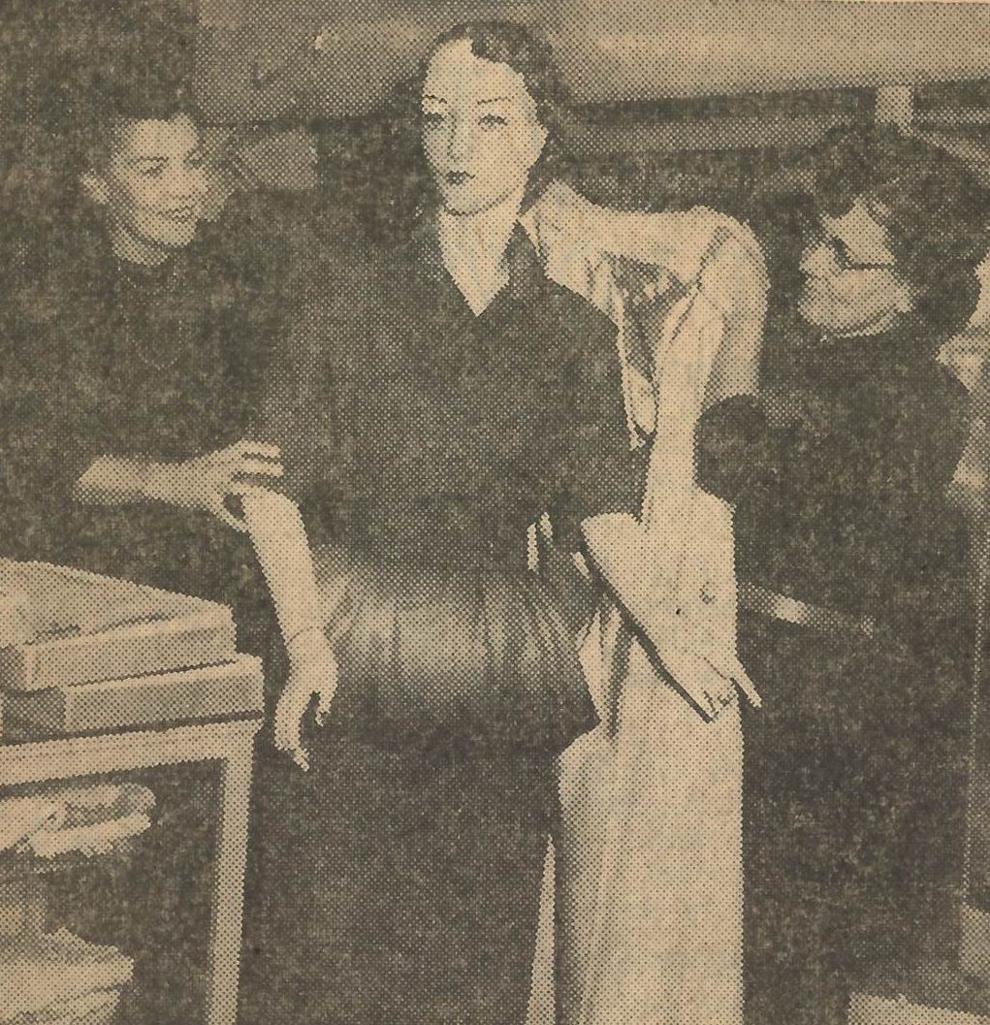 1954: Howards Clothes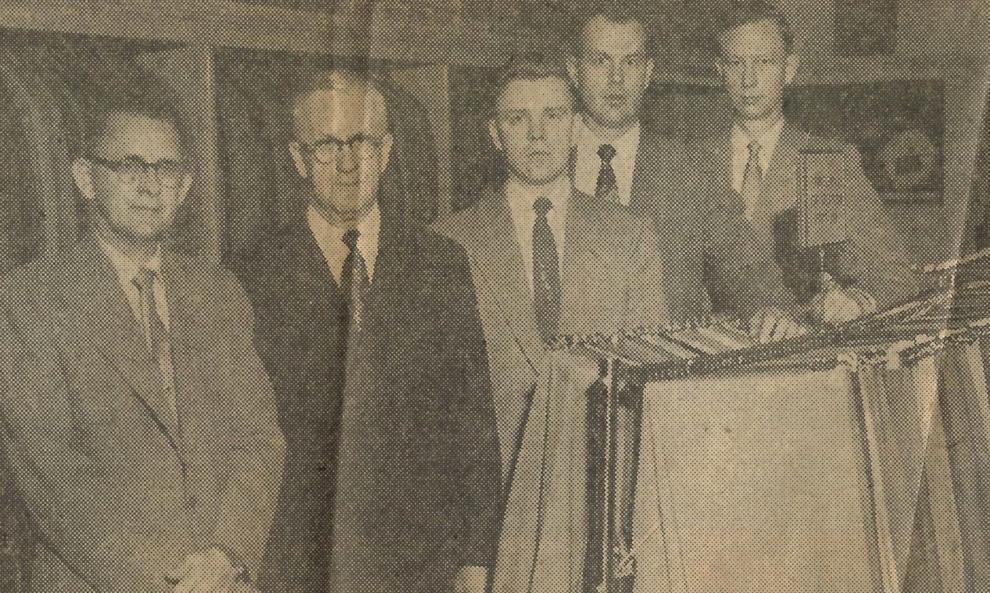 1954: Crescent Jewelers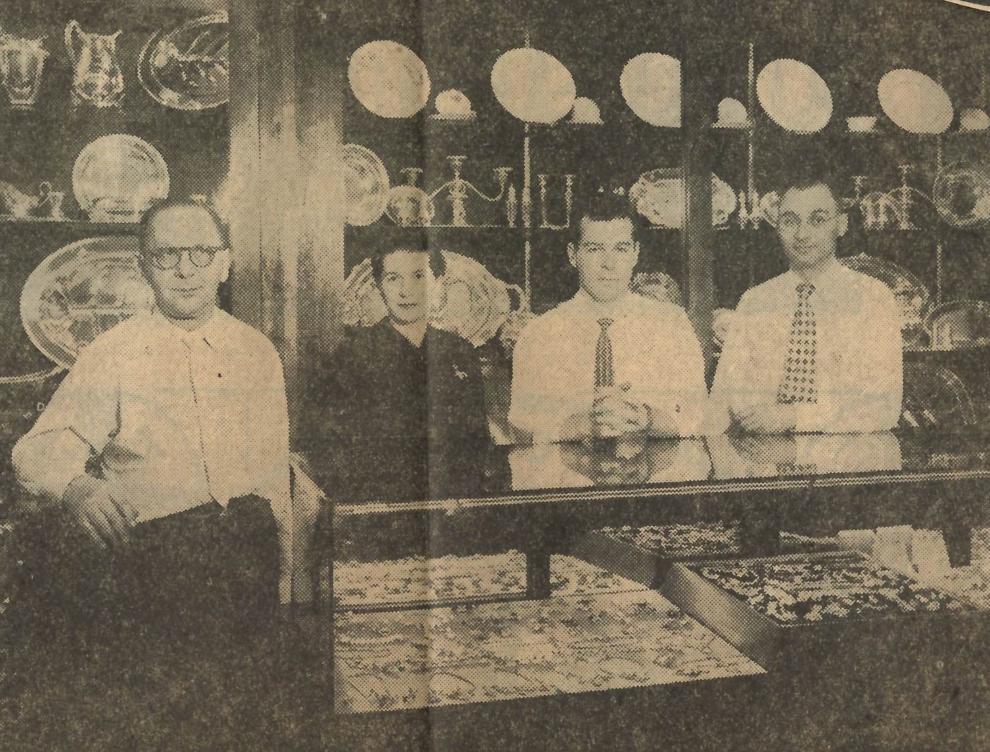 1954: Tom's Speedometer Shop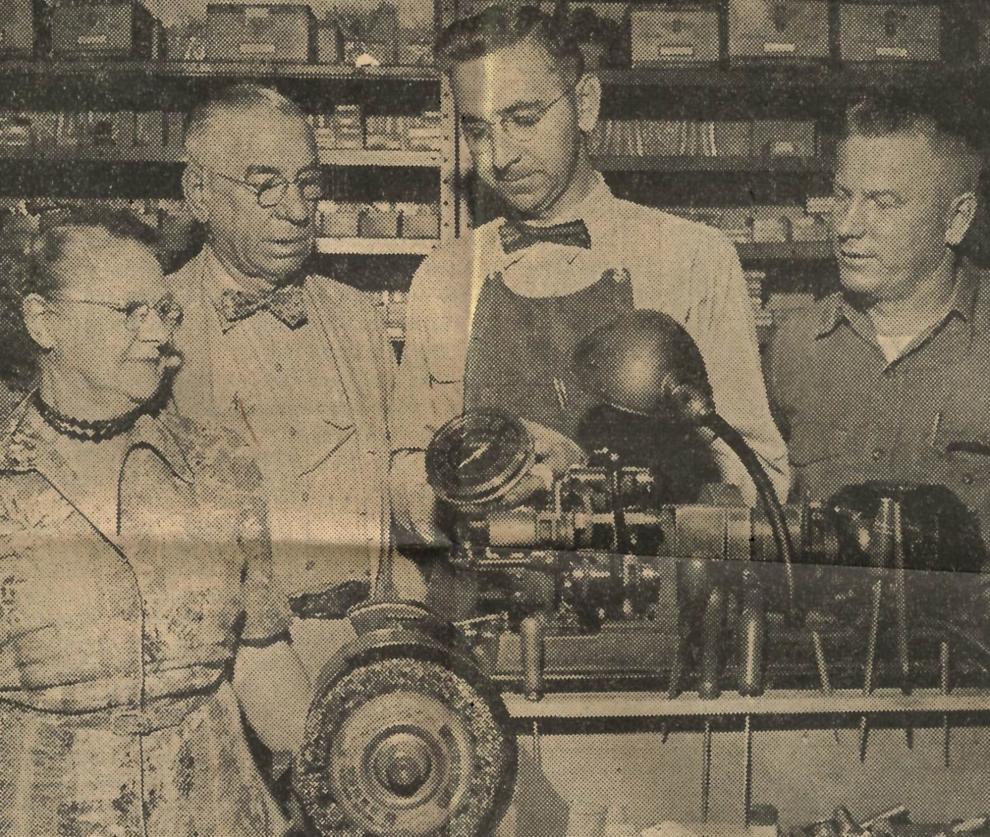 1954: YMCA basketball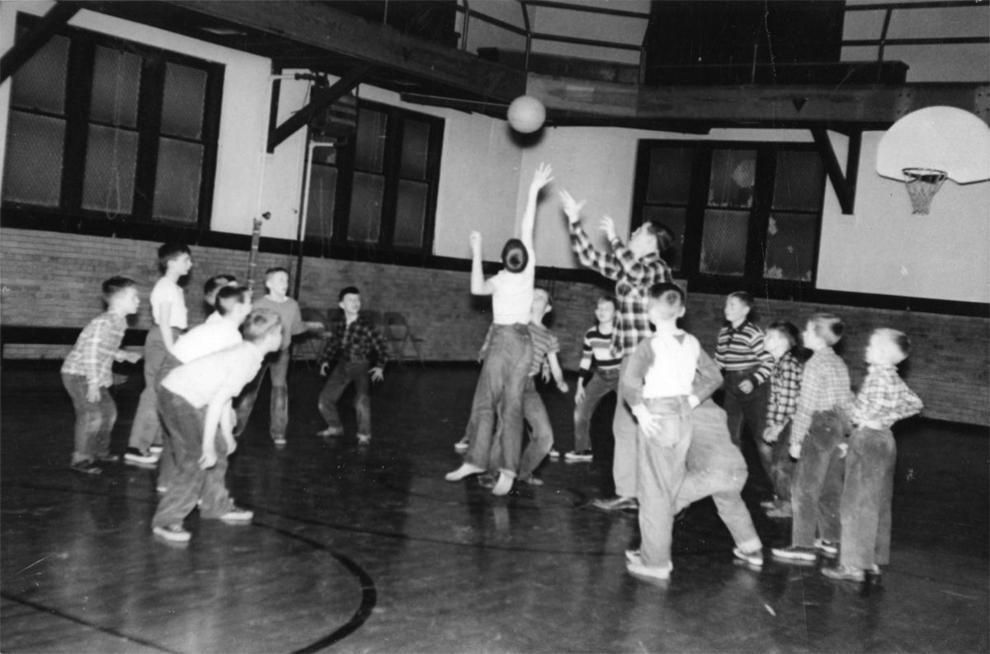 1954: 5 and 10-cent Store fire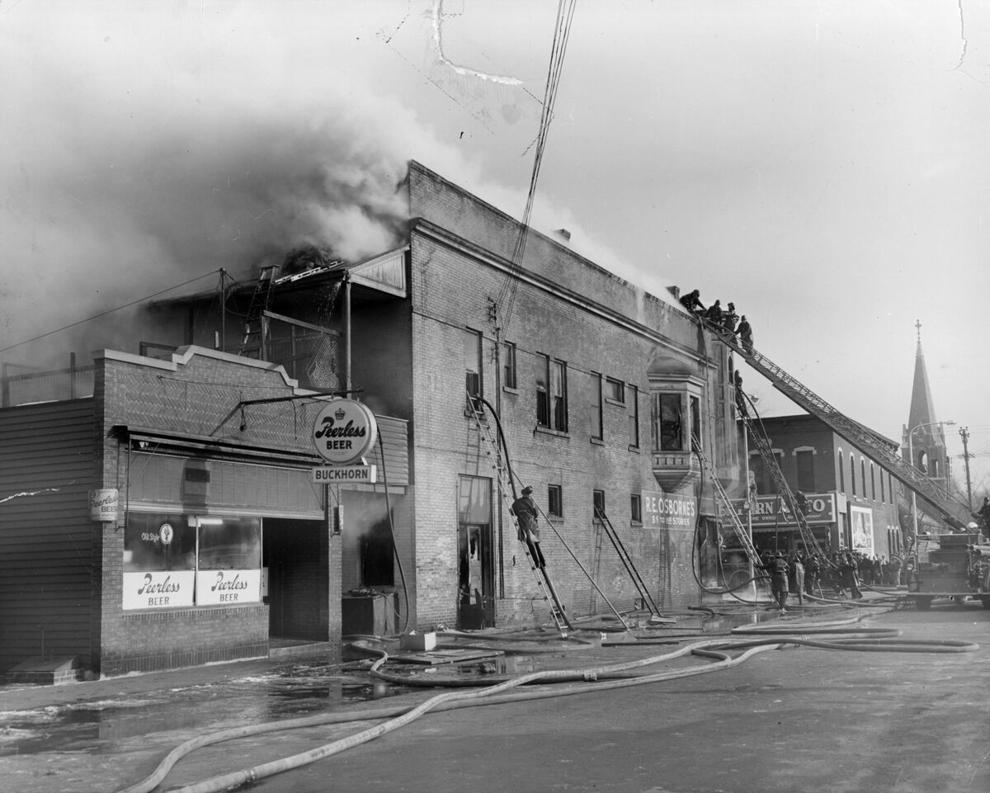 1955: La Crosse Beauty School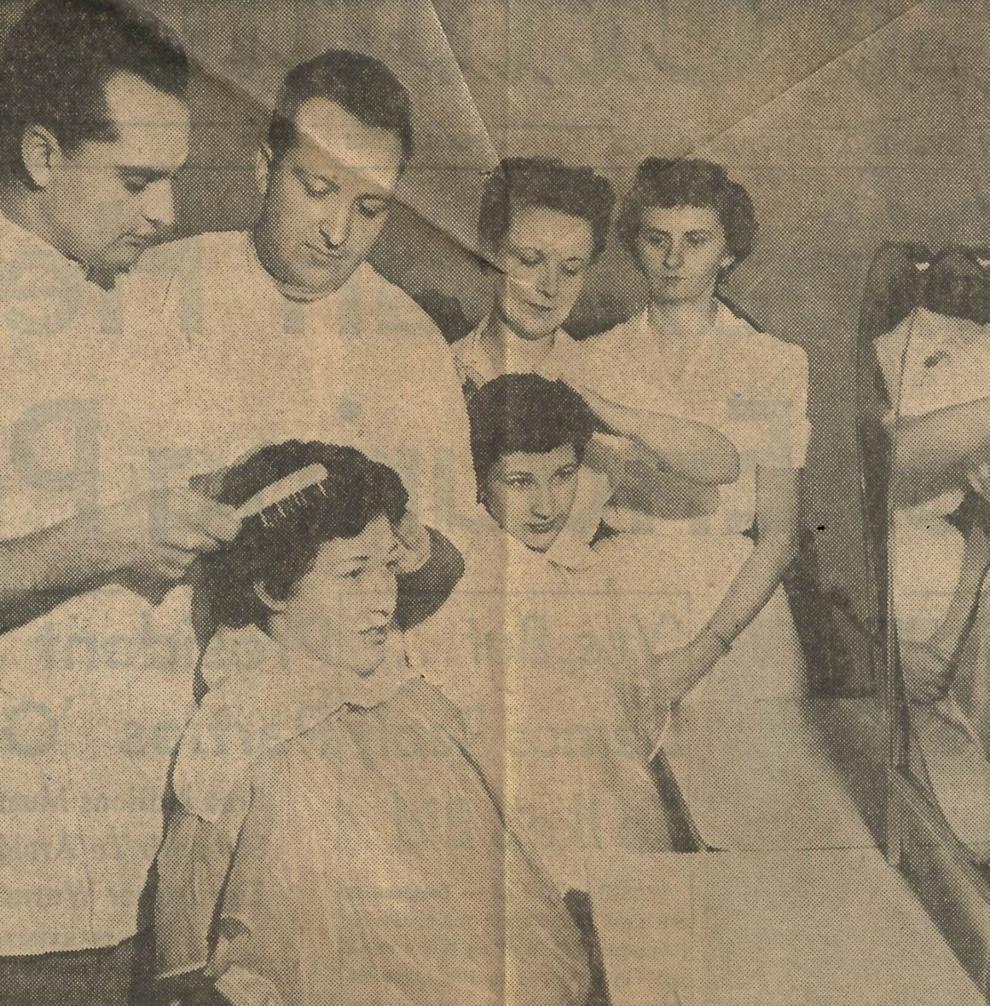 1956: Christmas shoppers in downtown La Crosse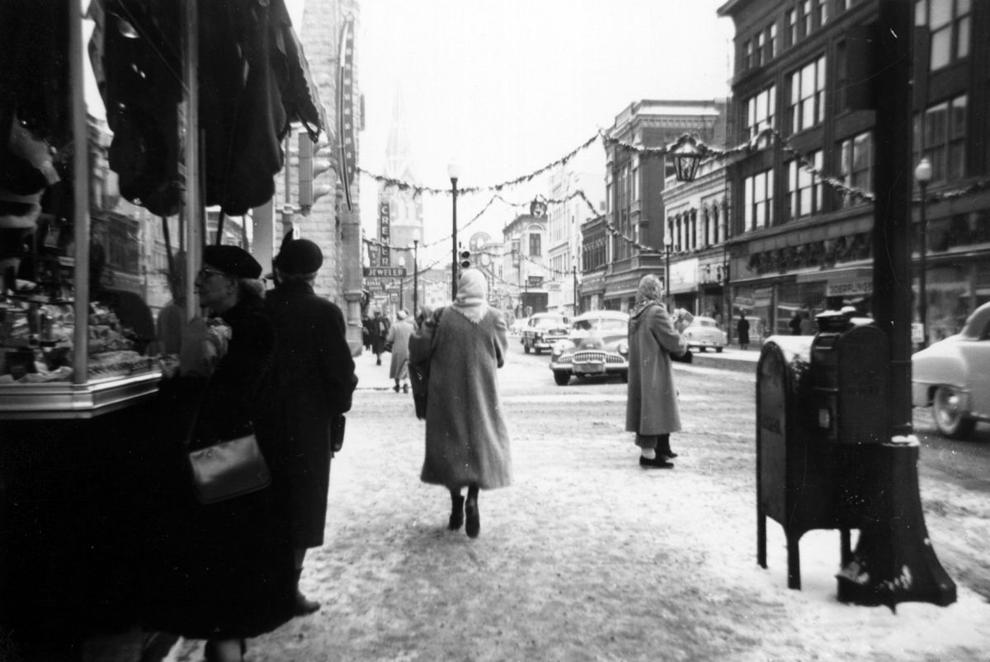 1956: Central High School Memorial Day assembly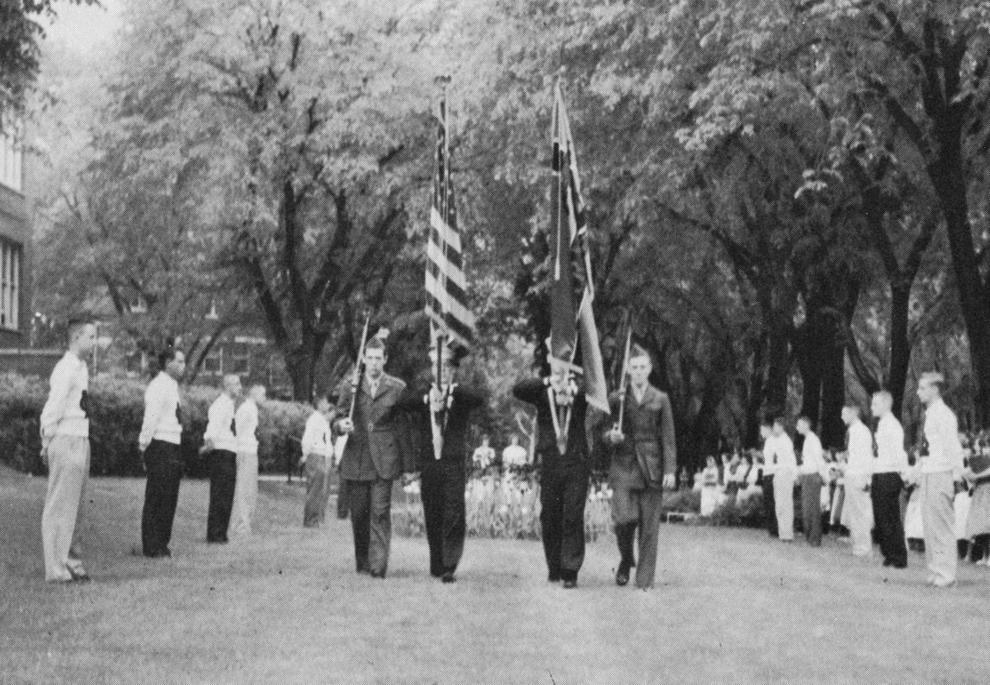 1957: Kroger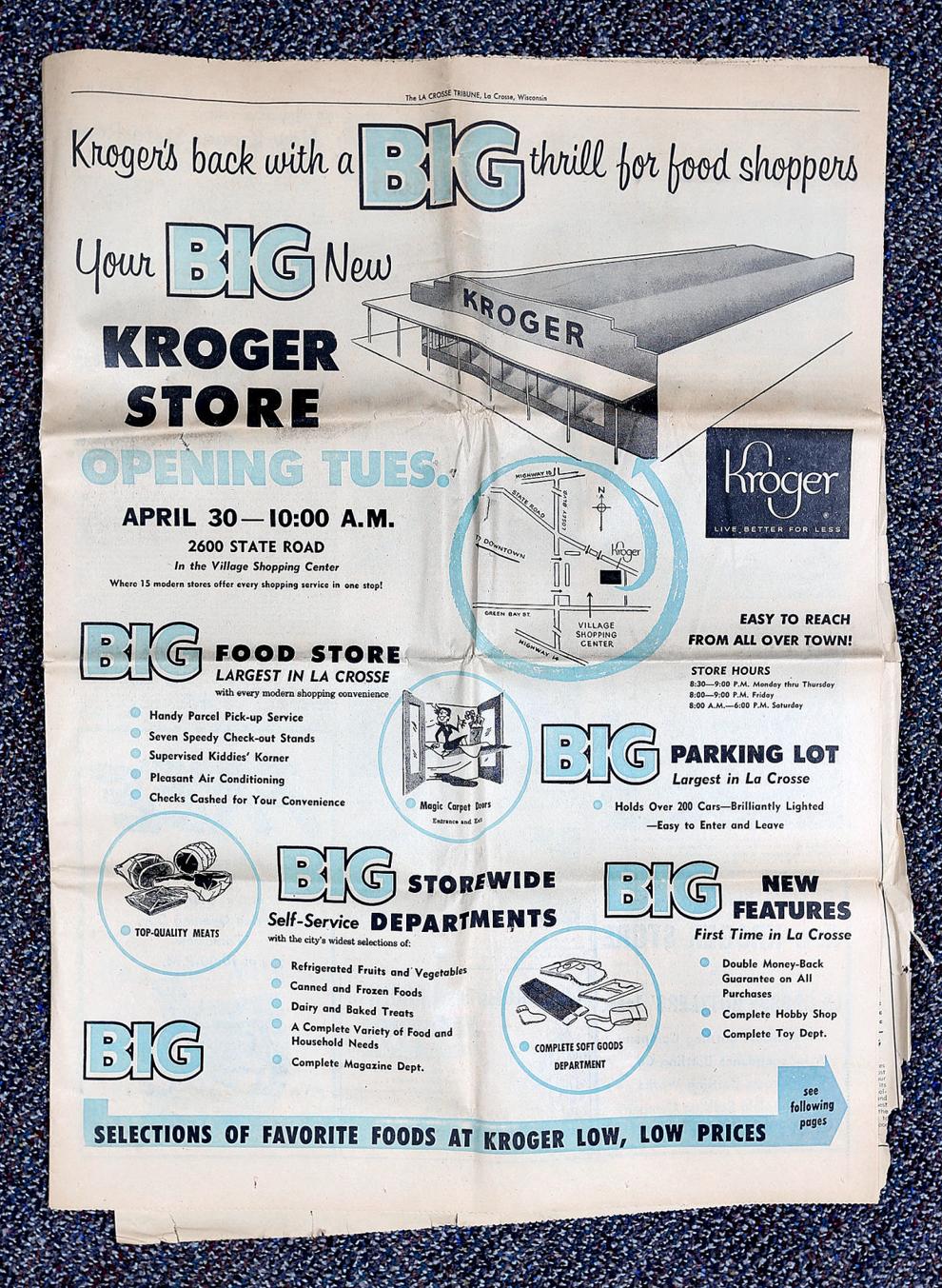 1957: Jackson Plaza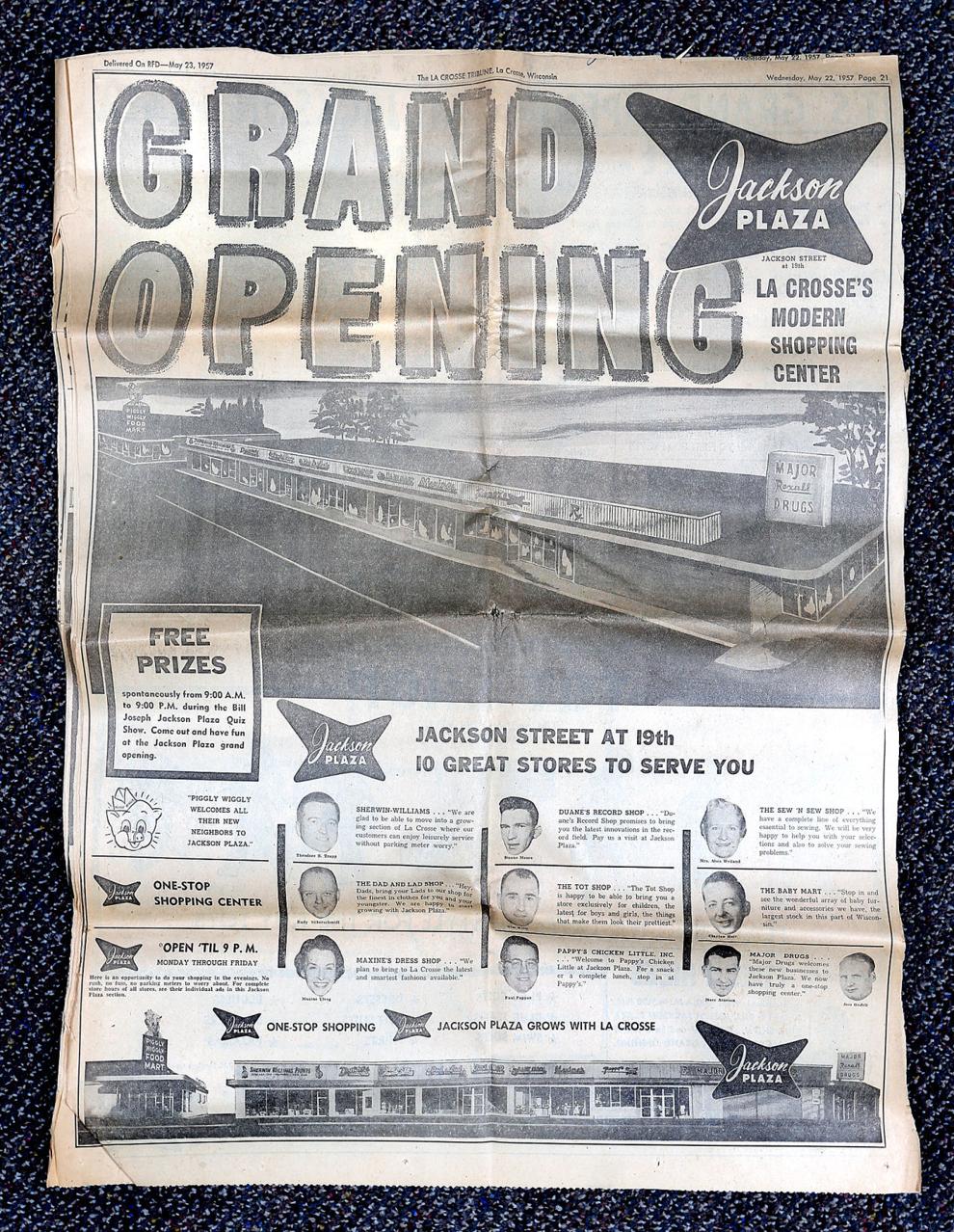 1957: Old Style newspaper advertisement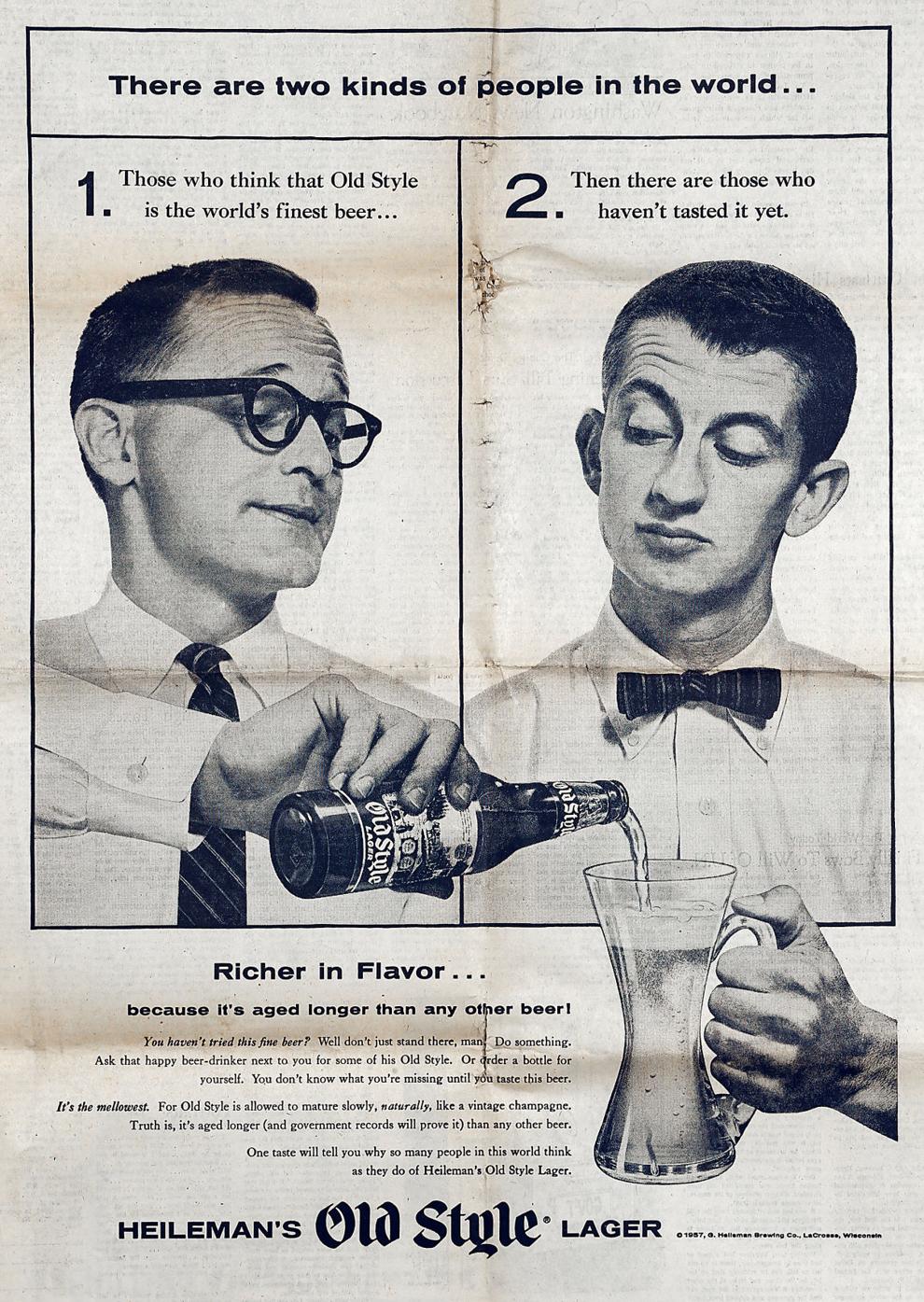 1958: 1st National Bank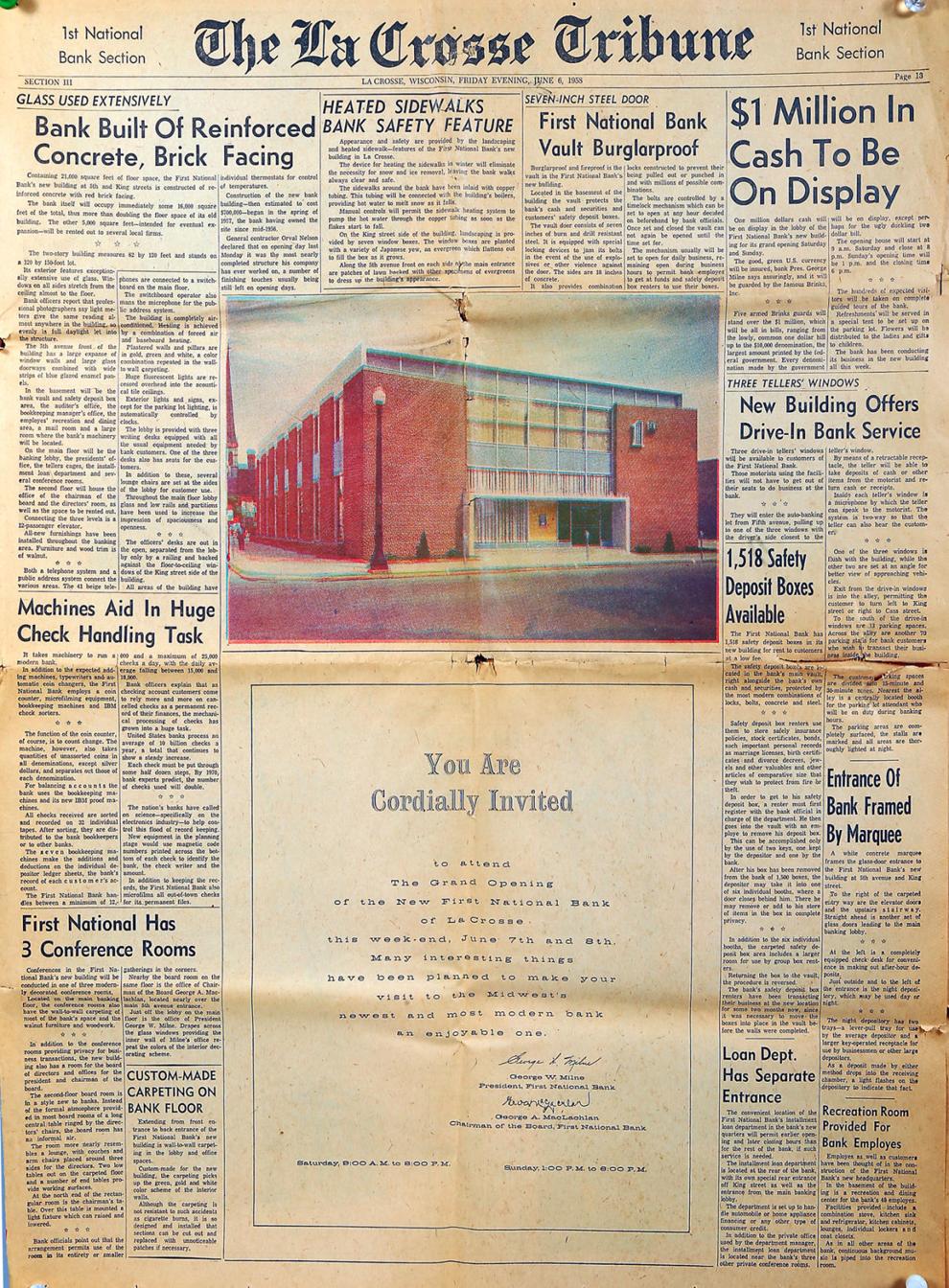 1958: State Bank of La Crosse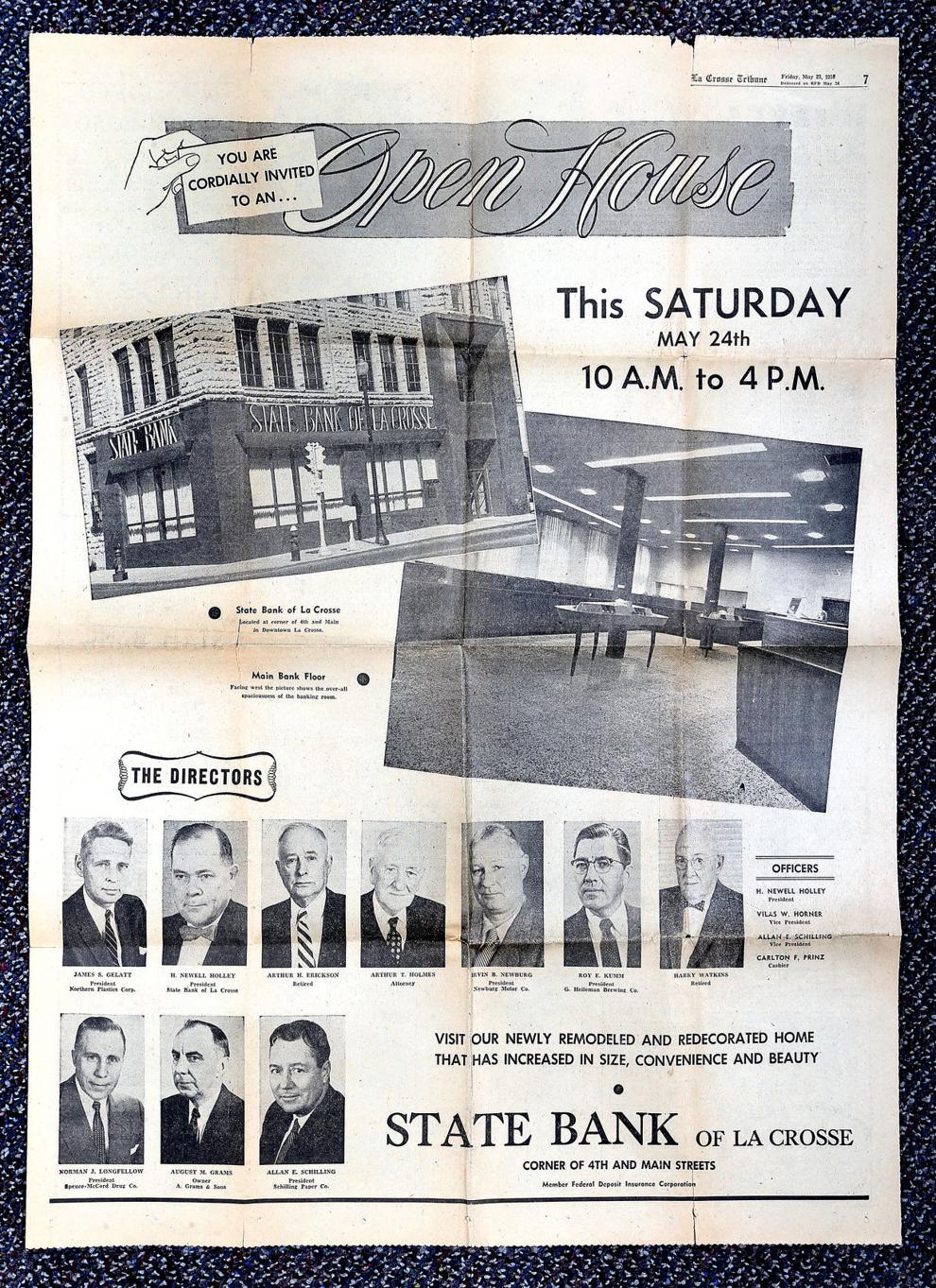 1958: Heat exchanger plant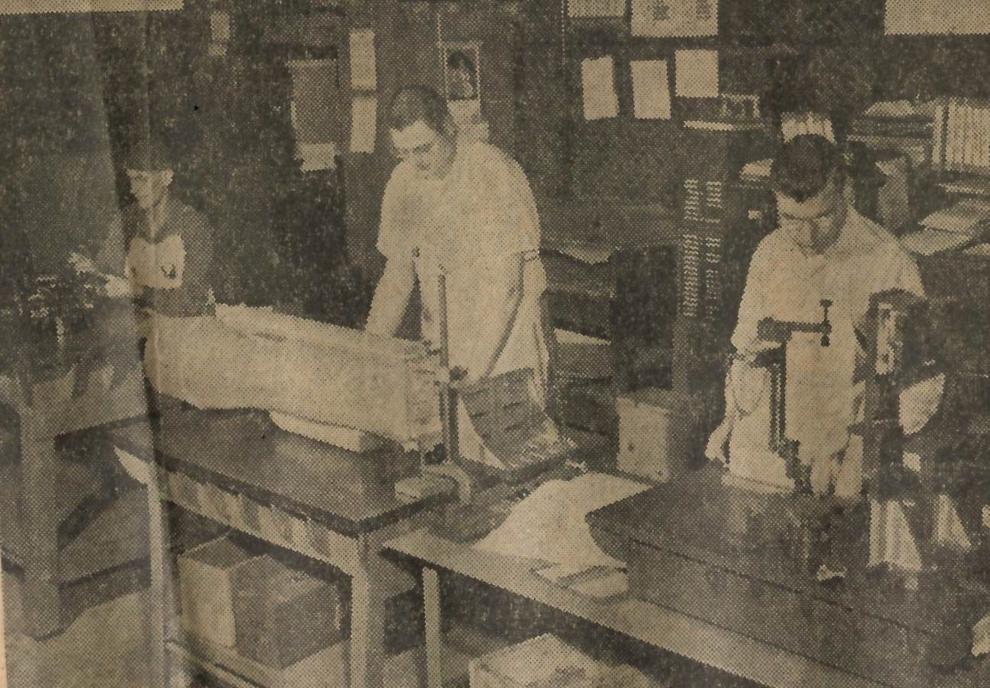 1958: American Legion parade