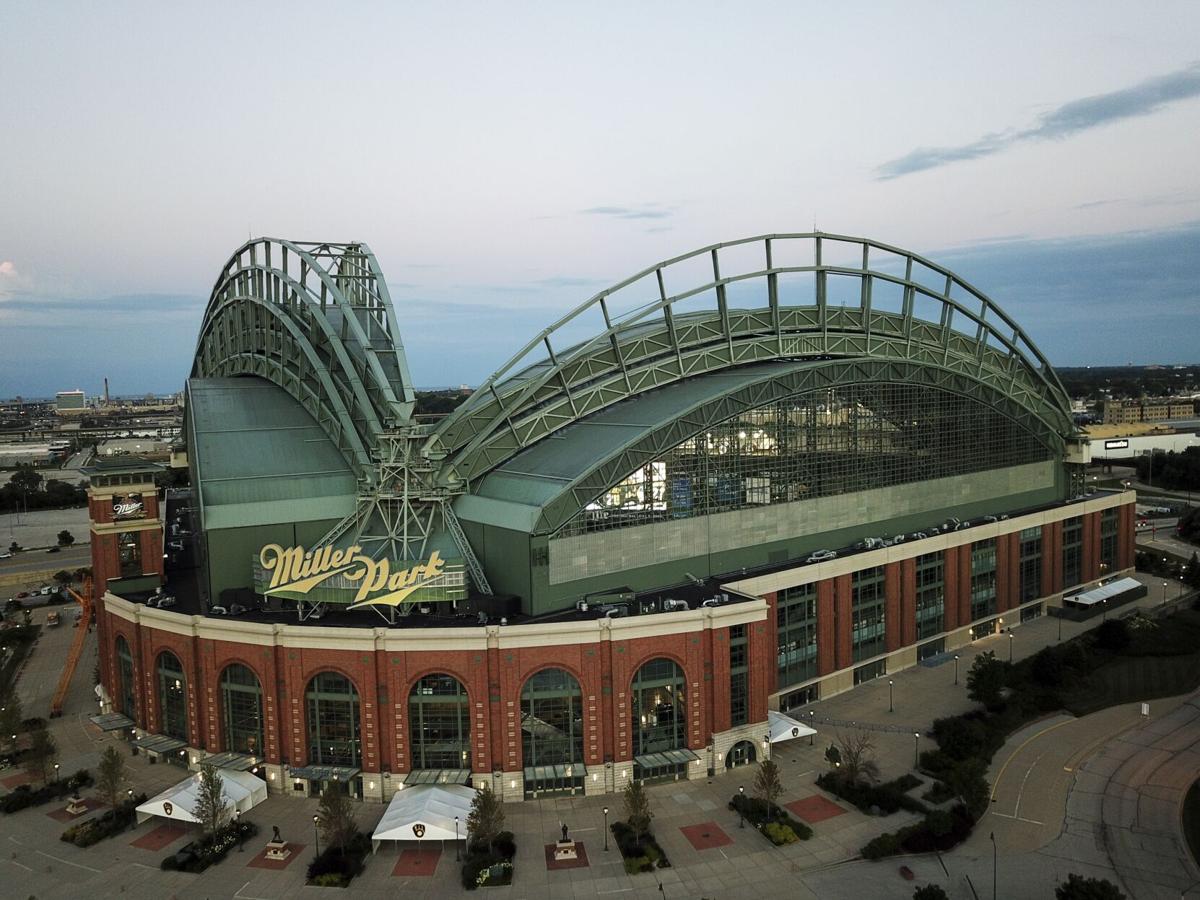 MILWAUKEE — The Milwaukee Brewers have waited four months to play a game at Miller Park and now, they'll have to wait at least another day.
The Brewers' home opener, scheduled for Friday afternoon, was postponed after two members of the St. Louis Cardinals tested positive for COVID-19.
Instead, the teams will play their regularly scheduled game at 6:10 p.m. Saturday and then a doubleheader Sunday afternoon.
"The rescheduling as a result of two positive COVID-19 tests in the Cardinals' organization is consistent with protocols to allow enough time for additional testing and contact tracing to be conducted," Major League Baseball said in a statement Friday morning.
In a statement released by the team, Brewers president of baseball operations David Stearns said the team supported MLB's decision.
"We are supportive of Major League Baseball's decision to postpone today's game and look forward to playing our home opener as soon as conditions safely allow," Stearns said. "The health and safety of our players and employees are, and will continue to be, our top priorities."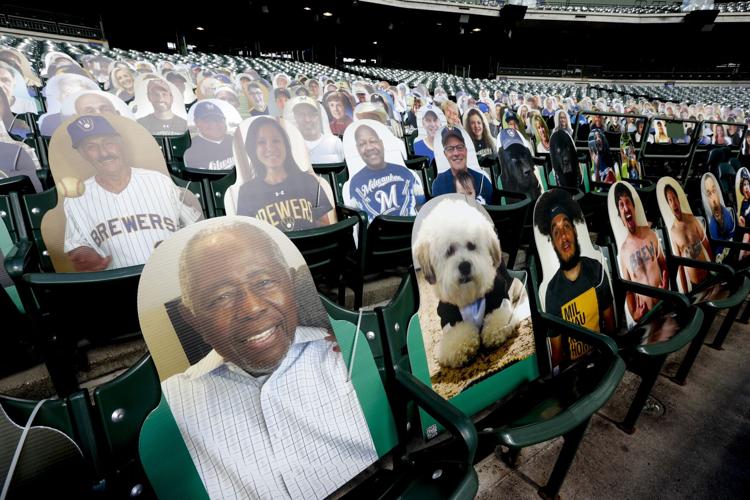 The Cardinals also issued a statement on Friday morning addressing the positive tests in the organization.
"The St. Louis Cardinals learned late last night that two players have tested positive for COVID-19 in testing that was conducted on Wednesday, July 29, prior to their game against the Twins in Minneapolis, and have instructed the team's players and staff to self-isolate in their Milwaukee hotel rooms until further notice," the statement said. "The team did not leave their hotel this morning for Miller Park."
Brewers chairman and principal owner Mark Attanasio, during a previously scheduled video conference with reporters, said the Brewers acted quickly after learning about the positive tests and have been working in collaboration with the Cardinals, the Commissioner's office as well as the players' union.
"We quickly set up with the Medical College of Wisconsin so that (the Cardinals) are being tested at their team hotel now," Attanasio said. "(Commissioner) Rob Manfred, (deputy commissioner) Dan Halem and the commissioner's office have done tireless work to get their arms around this and respond and not have just rigid adherence to whatever plan we may have crafted (earlier).
"We're also working with (MLBPA executive director) Tony Clark and the players on this. What's important, first and foremost, is keeping everybody safe and healthy."
After a contentious labor negotiation and compiling a 113-page health and safety protocol, MLB finally started its 2020 season July 23 but barely made it through its opening weekend before the virus began wreaking havoc on the schedule. An outbreak of as many as 18 members of the Miami Marlins Monday started a chain reaction that led to a rash of postponements.
The Marlins were supposed to face the Orioles for four games, split between Miami and Baltimore, then the Nationals over the weekend while the Yankees were scheduled to play four games against the Phillies, two in Philadelphia and two in New York.
But with the Marlins idled until at least Monday, MLB adjusted its schedule, sending the Yankees to Baltimore Wednesday and Thursday while the Nationals' series in Miami was postponed, along with the Phillies' scheduled weekend series with the Blue Jays.
In all, MLB has been forced to postpone 15 games for COVID-19 reasons.
"I think part of what you're seeing when you cancel a game like today is a focus on trying to get through the season rather than just looking at something that said, 'The plan was X, Y, Z so we're going to do X, Y, Z,'" Attanasio said. "We have a lot of really smart people working on this, a number of committed players who want to play through this. But everybody wants to play safely. If we're not smart and safe then we'll fail. But we're doing everything we can not to fail."
Under MLB's guidelines, players, along with managers, coaches, umpires and other staff member who are in regular contact with players, are tested every other day. Players who test positive for the virus cannot return to their teams until receiving two negative tests over a 24-hour span.
So far, the Brewers have had good luck in terms of testing. Not only did the team manage to avoid some of the early testing delays and issues that forced some teams to delay their initial workouts, the Brewers also haven't reported any positive tests since convening in Milwaukee earlier this month for a preseason summer camp.
Two players — infielder Luis Urias and pitcher Angel Perdomo — tested positive prior to the start of camp while a third, left-hander Eric Lauer, reported to camp late after he tested negative but was exposed to someone who had tested positive.
Lauer made his regular-season debut earlier this week while Urias reported to the team's alternate training facility in Appleton after posting two negative results.
Attanasio credits the players for not only adhering to baseball's rules regarding the virus, but also implementing their own code of conduct — one which they expected him to follow, as well.
"Our team got together early on and had a set of team guidelines that they sent to me and my son Mike," Attanasio said. "I was told if I couldn't pay attention to those things, for example, not eating inside a restaurant, they love that I'm the owner but said I should sit in the seats or sit upstairs in a suite and not come down to the field.
"I took those guidelines seriously."
Friday's postponement gives the Brewers a chance to enter baseball's history books for the second time in a week. Monday night, they became the first team to play 11 innings under MLB's new extra-inning rule, which puts a runner at second base to start each additional inning.
Sunday's double-header will mark the first twinbill of seven-inning games following an agreement reached Thursday between MLB and the players' union.
Brewers-Cardinsls game tonight postponed due to positive test

— Jon Heyman (@JonHeyman) July 31, 2020
Sources: Cardinals had positive tests, forcing postponement

— Jon Heyman (@JonHeyman) July 31, 2020
Be the first to know
Get local news delivered to your inbox!