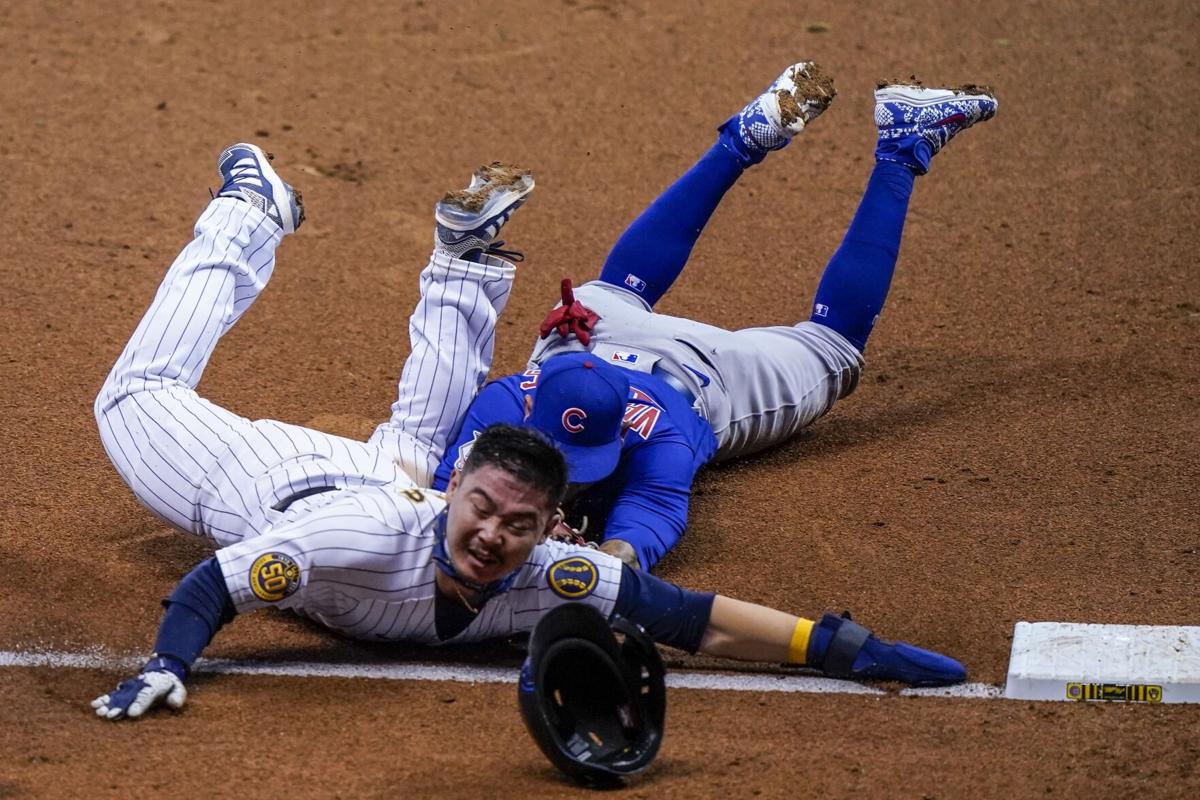 MILWAUKEE — Saturday night was shaping up to be one of those games that have come to define manager Craig Counsell and the Milwaukee Brewers during September.
Forced into a bullpen game when Brett Anderson was a late scratch ahead of his scheduled start because of tightness in his hip and facing a pitcher who had thrown a complete-game shutout against them on Opening Day, the Brewers held a 2-0 lead through eight innings and were handing the ball to Josh Hader to close out a third consecutive shutout.
But instead of celebrating, the Brewers were left stunned as Hader allowed back-to-back one-out home runs, including a three-run shot by Jason Heyward, as the Chicago Cubs rallied for a 4-2 victory at Miller Park.
"It's hard, especially right now, being in such a close chase in the same division as these guys," Hader said. "This is a big loss for us."
Brewers pitchers had gone 27 innings without allowing a run and were two outs away from recording a third consecutive shutout for just the third time in franchise history when Hader allowed back-to-back singles to Javy Baez and Anthony Rizzo.
Hader (1-2) was a strike away from retiring Heyward when he left a fastball over the plate that the outfielder crushed to center, giving Chicago a 3-2 lead. Ildemaro Vargas followed by working Hader full before hitting his first home run of the season.
"He's pitched extremely well," Counsell said. "He had one outing that he lost his command but that wasn't an issue tonight. Tonight was just some pitches that found the middle of the strike zone and balls down the middle are going to get hit, no matter who you are."
Hader's collapse spoiled what had been another spectacular effort from the pitching staff. Brent Suter was called on to start the game and the left-hander went three innings, striking out six, including three in the first inning.
Ryan Braun's two-run home run in the fourth were the only runs allowed by Cubs right-hander Kyle Hendricks, who struck out seven over 7⅔ innings.
The Brewers (20-23) brought the winning run to the plate in the ninth after Craig Kimbrel allowed consecutive singles to open the inning but couldn't cash in against the Cubs (27-20).
Get the latest baseball news delivered to you!
Sign up to receive professional baseball news in your inbox every week.