Tom Oates: Brewers have questions to answer during spring training
Seldom, if ever, during the Brewers' 50 seasons in Milwaukee have fans waited more eagerly for spring training to begin.
And why not? Completing a high-speed rebuild, the Brewers made a late rush to win the National League Central Division title, then fell one game short of the World Series in 2018.
Since there was more turnover on the coaching staff than the roster, expectations are running high for this season. General manager David Stearns and manager Craig Counsell concentrated on improving the team's offense, but a more important goal will be to reprise the fun-loving clubhouse vibe and game-to-game hunger the Brewers showed last season.
"There's more to do," Counsell said.
Indeed, there is. In addition to monitoring the attitude of the players, here are eight more things to keep an eye on with spring training underway after pitchers and catchers reported Wednesday.
Can Jimmy Nelson finally return?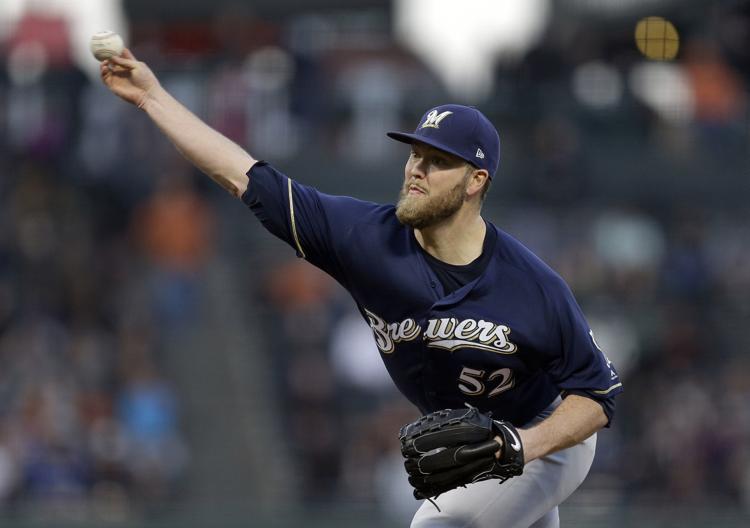 Jimmy Nelson had become the ace of the rotation when he injured his shoulder sliding into first base. Seventeen months and one reconstructive shoulder surgery later, he's back and, after going through a normal offseason throwing program, said his goal is to be the starter on Opening Day.
As hard as Nelson attacked his rehab, the Brewers will probably have to slow him down in camp. Everyone else should slow down, too, at least until Nelson shows he can be the pitcher he once was.
Can starter-by-committee work again?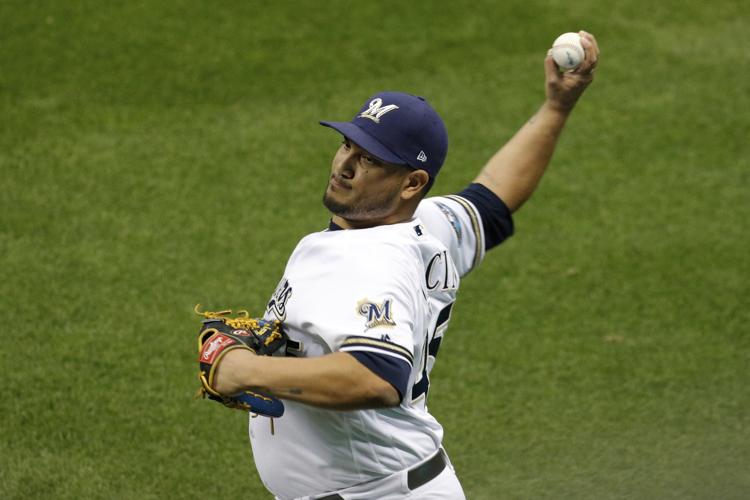 For the second consecutive offseason, the Brewers tried but couldn't acquire a big-name starter. Oh well, a piecemeal approach to the rotation netted them 96 wins last year and they may be forced to take the same route again.
At this point, a comeback by Nelson will be a bonus. Veterans Jhoulys Chacin (above), Zach Davies, Chase Anderson and Junior Guerra are back, though only Chacin was starting games late in the season. Corbin Burnes, Freddy Peralta and Brandon Woodruff oozed promise last season and any or all of them could crack the rotation.
Like last year, Stearns has expressed confidence in the depth of the rotation. Still, he did explore trades for several aces and has expressed an interest in free agents Dallas Keuchel and Gio Gonzalez. They are left-handed groundball pitchers who would fit Miller Park, but only Keuchel has the potential to be an ace. Problem is, he would command more money and years in his contract than Gonzalez, who helped the Brewers late last season.
Can the bullpen remain a strength?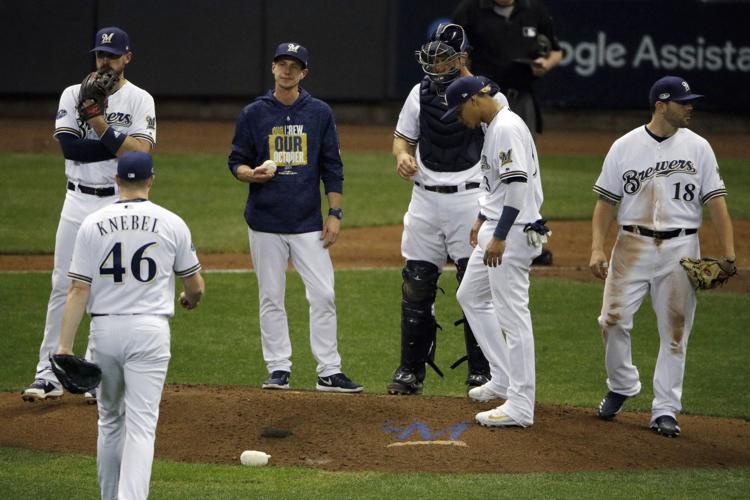 The back end of the bullpen − Corey Knebel (above left), Jeremy Jeffress and Josh Hader − that was so dominant last season returns intact. Fans will want to know who the closer is, but Counsell might use them on a case-by-case basis once again.
More important will be the Brewers' ability to build the depth Counsell needs to continue his creative use of the bullpen.
Stearns gave up the Brewers' Competitive Balance Round A Draft pick to Texas for left-handed, groundball specialist Alex Claudio, so he'll fill a role. After that, though, things get murky. Some of the prospective starters who don't make the rotation could slide to the bullpen, especially Guerra, who might have found a niche there late last season. Otherwise, Taylor Williams, Matt Albers, Jacob Barnes, Adrian Houser and Aaron Wilkerson are back for more. They will be joined by trade acquisition Bobby Wahl and free agent Jake Petricka.
Is there a second baseman in the house?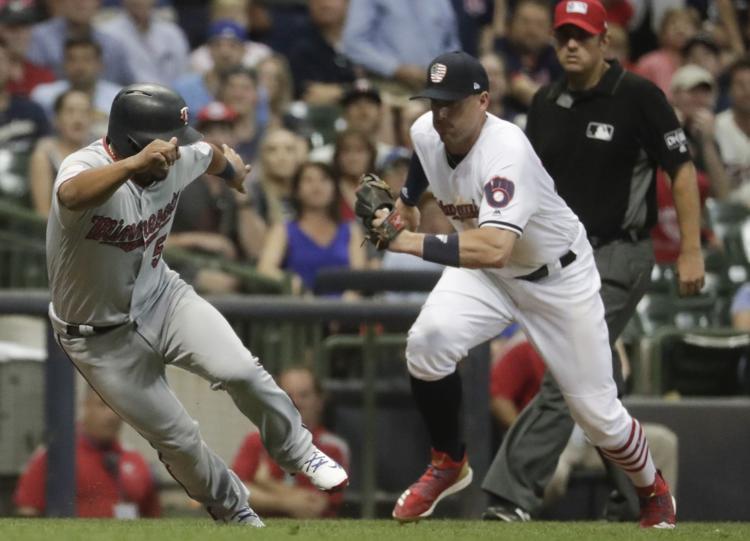 The Brewers never did find a second baseman last season so, out of desperation, they traded for Mike Moustakas and moved Travis Shaw (above) from third to second. Shaw presumably is going back to third, which leaves second base wide open.
With uber-prospect Keston Hiura nearing the majors, the Brewers were unable to sign a proven veteran in free agency. That creates a potential job-share arrangement among versatile Hernan Perez, free agent Cory Spangenberg and holdover Tyler Saladino, who never got a chance last year due to an ankle injury and the trade for Jonathan Schoop.
The Brewers could still sign a free agent − Josh Harrison, anyone? − or bring back Moustakas and keep Shaw at second, but if Hiura has a good spring, he might earn a call-up during the season.
Will there be late roster additions?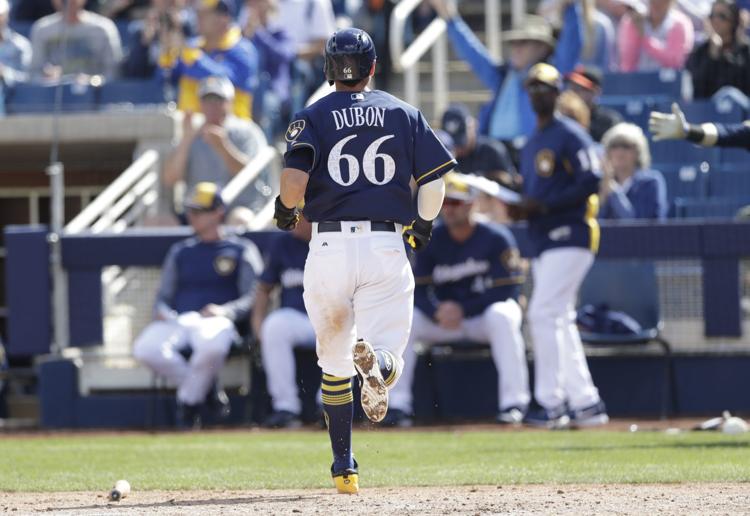 The Brewers signed starter Wade Miley at the start of spring training last year and he became a key cog during the stretch drive and playoff run. They've already signed veteran Josh Timlin to a minor-league contract, but he's a shot in the dark.
Since offseason free-agent signings are getting later and later, it wouldn't be a surprise if they added another starter soon, with Kuechel and Gonzalez among the possibilities.
Moustakas is a candidate to return, though he will probably wait awhile to see if his market improves. Harrison, who offers positional versatility, is another possibility and could hold down second base until Hiura or Mauricio Dubon (above) graduate from Class AAA.
Can Yasmani Grandal catch the ball?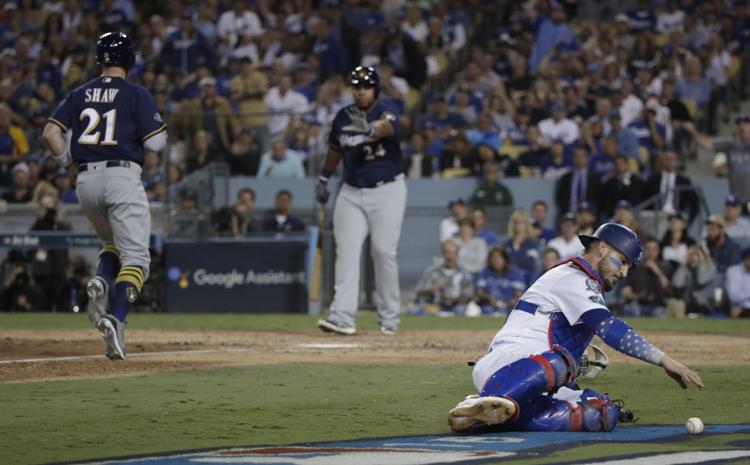 Signing Yasmani Grandal (above right) to a one-year, $18.5 million deal gave the Brewers one of baseball's best-hitting catchers. A switch-hitter with power, Grandal will lengthen the batting order after Manny Pina and others struggled at the plate last season.
However, Brewers fans won't forget the mysterious problem Grandal had with passed balls during the playoffs. He is considered above average as a thrower and pitch-framer, so he'll be a huge upgrade − that is unless he has developed a case of the yips catching the ball.
Will swing changes help Ryan Braun?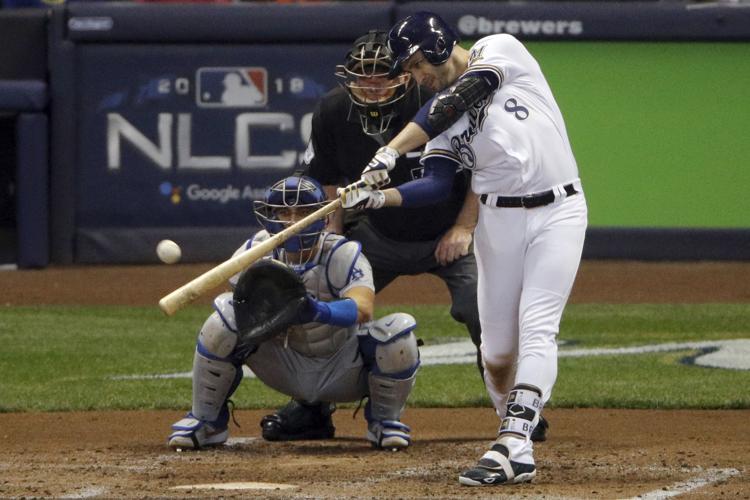 It is an inarguable point that Ryan Braun was cursed with bad luck at the plate last season, hitting the ball hard but too often right at someone. It is also inarguable that Braun had only 20 home runs, where luck wasn't a factor.
At 35, Braun finally made a concession to age during the offseason and tinkered with his gorgeous swing in an attempt to recapture some power. But while analytics-driven talk about bat path and launch angles sounds nice, the proof will come when Braun starts facing major-league pitchers.
Can Christian Yelich do it again?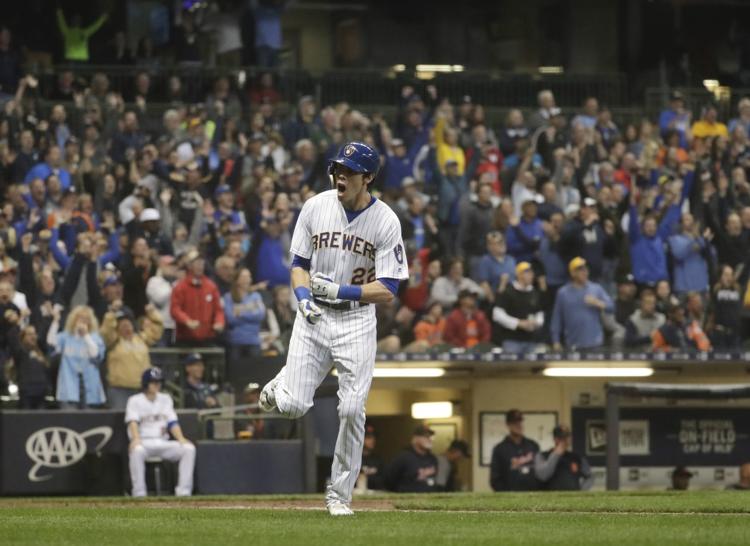 After arriving via trade a year ago, Christian Yelich was the runaway winner of the NL MVP award. He has the talent and demeanor to repeat or even top his 2018 performance, but will he have the energy?
Yelich had a whirlwind offseason on the awards circuit and, along with Braun and Moustakas, was the face of recovery efforts for two tragedies − raging wildfires and a mass shooting − in their home area of California.
The Brewers will have to monitor Yelich closely for signs of mental and physical fatigue.
---
Contact Tom Oates at toates@madison.com.