Kelly Karlis was sitting around with her roommate Lexy Richardson one night last week, watching a basketball game on television. It got them talking about their dwindling days as college basketball players.
"I was like, 'Man, I would love to hit a last-second shot before my career is over, but I only have like 10 games left.' I was like how cool would that be? But we didn't think it would be possible with the amount of games I have left."
Who knew that just days later Karlis would have just such an opportunity to win a game for her University of Wisconsin women's basketball team.
With just seven-tenths of a second left in Sunday's game against Nebraska, the Badgers in-bounded the ball from in front of their bench with Karlis taking a pass from Niya Beverley in the deep left corner and hoisting a shot that swished through the net as time expired.
Not only did that shot give the Badgers a much-needed 70-69 victory — snapping a six-game losing streak — it provided a lifelong memory for Karlis, a 6-foot-2 redshirt senior from Medinah, Illinois.
The video of that shot has been everywhere this week, even making the Top 5 plays of the day on ESPN SportsCenter. Karlis didn't see a video until about an hour after the game but has since lost track of how many times she's watched it.
"It's been quite a few times, a ton of times," she said. "I'd go with 100. I keep re-watching it to see if it actually went in because I was completely shocked that it did go in."
With each viewing, she sees something different. But the biggest thing she notices is the reactions of her teammates.
"It was awesome to see the shots of my teammates going crazy after the game," she said. "Just to be able to put the smiles on my teammates' faces was awesome.
"I've watched it a lot and the one person that really stuck out was Jasmine (Hale). She had a towel and was throwing it around in the air and she ended up hugging me for what felt like 10 minutes straight, which was pretty hilarious."
The moment was extra special for Karlis because her parents, Scott and Jennifer, and brothers Scott Jr. and Max were on hand to witness it. She joined them for a delirious version of "Varsity" after the game.
"It was amazing to share that moment with them," she said.
Karlis then joined her teammates in the Kohl Center concourse, signing autographs for many aspiring young basketball players in attendance as part of National Girls & Women In Sports Day. After that she spent some time with her roommates, Richardson and Courtney Fredrickson, and her parents.
In the ensuing days she's heard from just about everybody she's ever met in her life.
"It felt like a birthday, that's how much my phone was blowing up," she said. "I've heard from old teammates from AAU, coaches, my high school staff was reaching out to me. It was honestly awesome.
"One of my cousins reached out and said I honestly didn't know you were at Wisconsin. It was pretty funny. I responded to as many people as I could. Sorry if I didn't get back to some people."
So what was going through Karlis' mind as coach Jonathan Tsipis was drawing up that final play that would likely put the fate of the game in her hands?
"I know coach is going to get mad at me for saying this," Karlis said, "but I honestly didn't really pay attention to the thing he drew up. So Marsha (Howard) was just yelling at me to run to the corner and I was like, all right. And the ball was coming toward me, so I was like, let's just throw this thing up and see if it goes in. Fortunately, it did."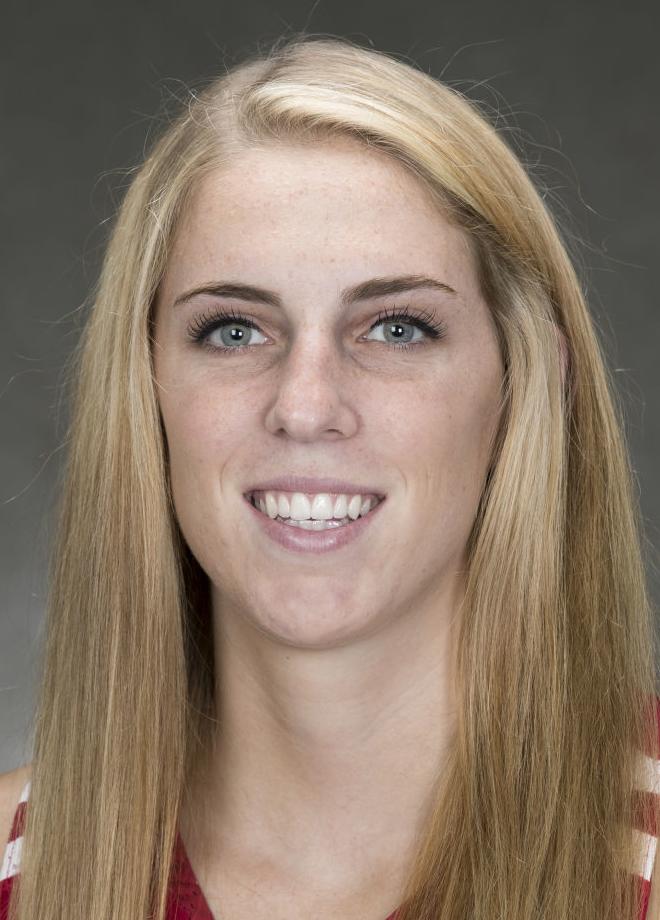 Perhaps she was just due. Or way overdue. Before that final shot, Karlis had made just one of her previous 15 attempts from 3-point range.
"It's been a pretty tough shooting time right now," said Karlis, a 32 percent 3-point shooter for the season. "That one felt good. I guess I need .7 seconds to make a shot now."
Karlis is hopeful the shot, which culminated a comeback from a 10-point deficit in the last four minutes, will provide a confidence boost for the Badgers (11-10, 2-7 Big Ten) as they travel tonight to No. 11 Maryland (18-2, 7-2).
"A shot like that just shows that anything can happen and just to have fun the whole time you're doing it," she said. "It'll be a tough matchup but I think we have strong will, strong fight going into this game."