Though they were thousands of miles apart, Brittany McGowan and Abby Suguiyama were striving toward the same goal.
Suguiyama was at the University of California and McGowan was at the University of Wisconsin at the time, but both were working on ways to enhance the experience of student-athletes of all ages with life and job skills training.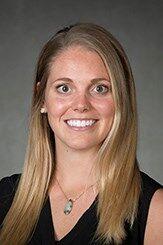 McGowan has been at UW since 2014, working her way up to the director of career and leadership in the athletic department. She teaches first-year student-athletes these skills through different programs she runs, but she wanted to add to and specialize these lessons to athletes as they progressed through school. Suguiyama was running a freshmen orientation at Cal that touched on these topics, but knew more could be done to help players as they faced new challenges each year.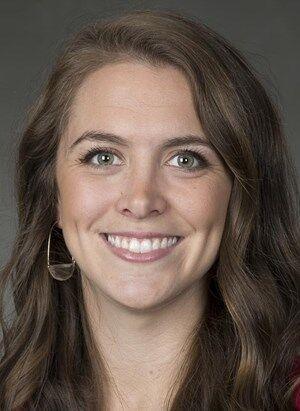 Suguiyama was hired by UW in 2019 as the director of football student services, and quickly collaborated with McGowan to form the Badger Academy.
"Coach (Paul) Chryst has always had an interest in wanting the guys to develop as humans outside of football, knowing that as they develop, that can play into football and help them be successful all around," McGowan said. "Abby's position, she was able to take lead of the coordinating all the logistics for Badger Academy, leveraging all the student support services staff that works with football."
The academy, which is wrapping up its second year as training camp approaches for the football team, is a weekly, full-team meeting during the offseason that covers a topic that applies to each class. Topics range from practical skills like cooking, grocery shopping, budgeting and living with a roommate to more cerebral topics like mental health, meditation and masculinity.
"In college, if they can't cook their own dinner, don't know how to budget, or can't navigate a tough conversation or speak to their own beliefs or deal with a bad day, then we've failed them, ultimately," Suguyiama said. "So, that's kind of the approach that I took was, 'What can we teach them that shouldn't have to be taught?'"
Creating a plan
Both McGowan and Suguiyama knew the areas they needed to cover with incoming student-athletes, focusing on their transition to college and the pressures of their sport. But the challenge they had with the Badger Academy was discussing topics that benefitted the full football team while still tailoring aspects of those talks to each class.
Suguiyama said each topic idea starts on a whiteboard, on which she and McGowan will brainstorm a number of points to discuss and how they can assign different tasks or conversations to members of each class.
"We kind of whiteboard it all and then break it into those bite-sized pieces to figure out, 'OK, life-wise, where are they at? Major-wise, where are they at?" she said.
"So you sort of take what are you seeing within them within that first year, within that second year, and a lot of times guys come in and they think they they've got it down, which you hope they do, and some of the guys really do have it down. But some of them it's going to take failing a little bit or struggling a little bit and we want to create that net for them that it's like, 'OK, this isn't going work out, how can we back up with some solutions and get you set up?'"
McGowan and Suguiyama plan out the spring and summer sessions in full, using feedback from players to decipher which lessons resonated most. They also stay flexible to allow what's happening in the world to direct the discussions.
When George Floyd died in the custody of Minneapolis police officers in May, the pair brought in Sheridan Blanford, UW's director of inclusion and engagement, and devoted the next two weeks to open discussions about race, injustice and Black Lives Matter movement.
"I think bringing Sheridan in to speak with the whole team was extremely impactful because it also helped all the white players see where their teammates were coming from. Maybe that doesn't necessarily come up in the locker room organically, or with your roommates, maybe that's not something that's always talked about because it can be uncomfortable," McGowan said.
"So creating spaces where it can really get deep, and hearing where people come from and how you can support each other — being a great teammate. Thinking you're an ally doesn't necessarily mean you're being as supportive as you can be, and I think a lot of our white players wanted to know how they could be better for their teammates."
Finding a balance
McGowan said as she and Suguiyama draft plans for the Badger Academy, they aim for a crescendo of sorts — they try to have each week build off of one another in order to have deeper conversations toward the end of the spring and summer sessions.
Mental health topics, some of the pillars of the Badger Academy, are often fodder these later topics, and they've left their mark on players.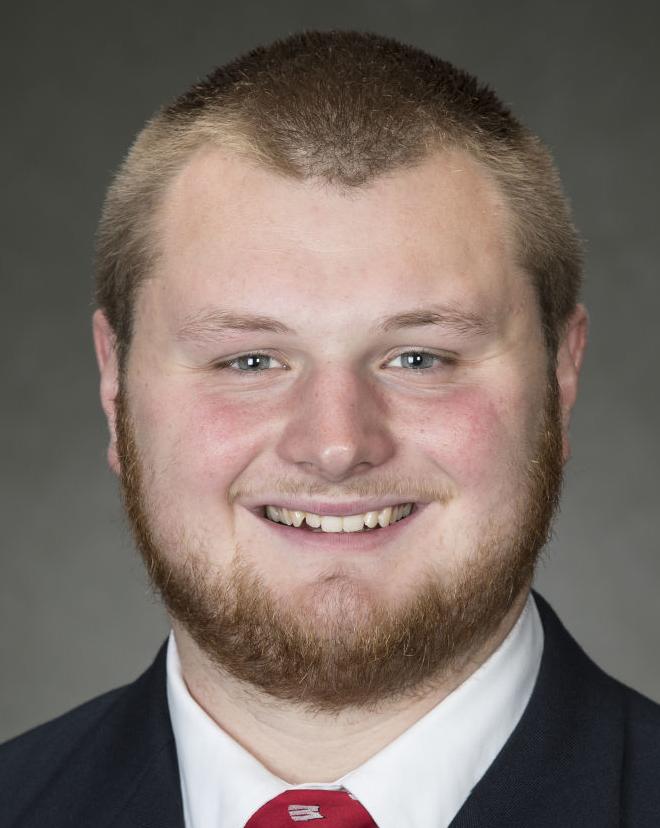 "We had our (sports psychologist Cassie Pasquariello) come and speak to us and she made us feel more than welcome to come and see her. It's not a bad thing. … That was a really nice topic, I thought that brought us together," senior tackle Cole Van Lanen said.
"She's just as good of a resource as my strength coaches or as my nutritionist. She's there for us. She's getting paid to be there to help us with anything that we're going through. In my eyes, not saying that I had anything that I had to go to her for, but you would maybe think you're weak for going to a therapist for help. But I look at it now as you're not weak, you're strong enough to say I need help, and it takes a strong person to go get the help because you can't fight it yourself."
Suguiyama said while topics like financial literacy and investing are often the most popular in the Badger Academy, mental health and self-reflective topics are right behind.
"I was really surprised at how much more they wanted about masculinity, mental health, some of those areas. And I think it's easy to forget that they're 18- to 22-year-old guys who struggle with the same things … whatever it might be that they suffer with. The fact that they walk into a stadium, 60,000-plus people are watching them and evaluating them and talking about them. I mean, that's, that's a lot of pressure to put on an 18 year old," she said. "At the root of it all, they struggle with things as everybody else does."
Adjusting for COVID-19
When the COVID-19 pandemic forced UW to shut down in-person instruction and send students home, McGowan and Suguiyama had to alter their lessons. The content didn't change much, but presenting the information went from a large meeting room to a computer screen.
And the importance of providing some normalcy in an unprecedented situation was paramount.
"As a team, we weren't together for three, four months, so the whole idea of these small groups was to just communicate with some of your teammates," UW linebacker Jack Sanborn said. "Groups of 10 people and each group had one leader, and we would just get on a Zoom call and just talk, just talk about what's going on, how's everyone doing? Just connecting in some way."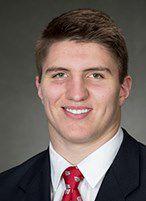 Some programs that McGowan and Suguiyama already had prepared, like ways to save money grocery shopping and preparing different meals, took on a life of their own as players were dealing with the pandemic. Led by team nutritionist Sophie Pomrehn, recipes and shopping lists for a variety of budgets and stores were shared with players, and they responded with recipes of their own.
The Badger Academy pauses during the football season, but McGowan and Suguiyama will soon be planning out next spring's programs.
"Different people take different perspectives from it all. I think the general idea of the whole thing is to just enhance ourselves more outside of football, so that when we go on into the real world when we're done playing football and done being a college athlete, we have a better understanding of how to succeed in life," Sanborn said.
"Some meetings some guys take more out of than other guys, but every meeting if you pay attention and try to take away as much as you can, then it can really benefit you in the future."
Be the first to know
Get local news delivered to your inbox!