Cole Van Lanen has grown accustomed to having eyes on him.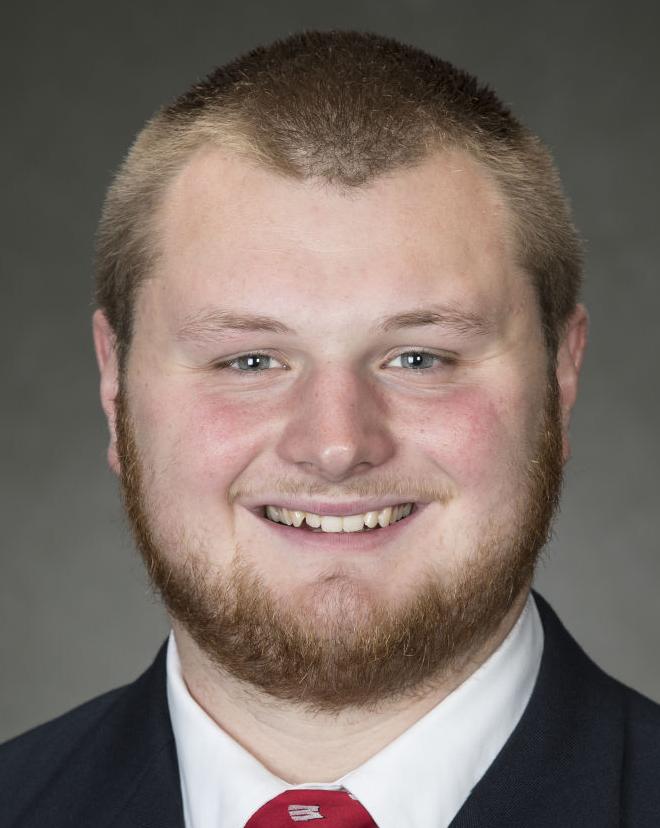 As a four-star, in-state recruit, he came to the University of Wisconsin with high expectations. He cracked the rotation as a redshirt freshman in 2017, became a vital piece of the offensive line in 2018 in a rotation at tackle with Jon Dietzen, and was an anchor of the line a year ago as the Badgers won the Big Ten Conference West Division and earned a Rose Bowl bid.
Attention is still on Van Lanen for his play, as he was named a Walter Camp Preseason All-American and is on the watch list for the Outland Trophy as the nation's top interior lineman. But he's also being recognized now as a leader for the Badgers amid a difficult offseason. Embracing and understanding that role took time, the redshirt senior says.
"To lead, you have to act a certain way. You can have fun and stuff, but I felt like early in my Badger years, I would work my butt off and I would do everything right, but I would always maybe not take things as seriously or do all the things that I should be doing. To me, that's not what a leader should do, and I think those are the things that I've fixed now," he said.
"I've put myself in this position, and I've been playing for a few years now and I'm one of the oldest guys in the room. That's all part of it, too."
Entering his fifth season at UW, Van Lanen has learned from and been influenced by the wealth of talent he's seen come through the program in his position group. Players like Ryan Ramczyk, Michael Deiter, David Edwards, Beau Benzschawel, and Tyler Biadasz all turned success with the Badgers into NFL careers.
Van Lanen finds himself on that trajectory — The Draft Network ranks him among the top 150 prospects for the 2021 NFL Draft. Van Lanen knows the importance being a leader has for the Badgers this season and his future in football.
"You take a little bit from every one of them that has led this group and put it all together and make your own leadership role with all those little bits and pieces. Everybody takes the role differently — some are vocal leaders, some lead by example, some work the hardest in the room. You don't just need to be a verbal leader to be a leader of the team," he said.
This offseason has thrown the entire program challenges, with the COVID-19 pandemic wiping out spring practices and keeping the team apart from mid-March to early June, when players could return to campus for voluntary workouts.
Time away from each other and from campus altered the normal rhythms of offseason training and relationship-building. Van Lanen and a group of seniors tasked themselves with keeping the team connected and encouraged during quarantine. Those goals have continued even as the college football season remains in limbo due to the pandemic.
"It's obvious, the risk of maybe not having the season or the season's not going to look the same is there. But as a player, you can't have that in your head. You can't have it as a mindset; you need to be ready, fully prepared as if you're 100 percent we're having camp tomorrow. That's the way we've been training as a group. I'm excited. I have high expectations hoping that we're going to be playing and I'm training as if we are," Van Lanen said.
If there was any upside to the altered offseason, it was the added time that players spent reviewing game film and nailing down the intricacies of the UW offense.
"There's going to be some new faces, but whatever face you see on that first game, I'm telling you right now, I'm really excited for all of them," Van Lanen said. "The knowledge this group has is more than I've ever seen as a Badger. We're still meeting our butts off, so I'm really excited. Even the incoming freshmen knew more than I did three times over when I got here."
Eyes will again be on Van Lanen if the Badgers are able to play their Big Ten-only schedule. He says he's itching to get the green light.
"We're ready to roll. As a whole group, we're ready to lead to something we've never done before," he said. "Hopefully we get that opportunity."
Badgers preseason award watch list tracker
ERIC BURRELL, redshirt sr., safety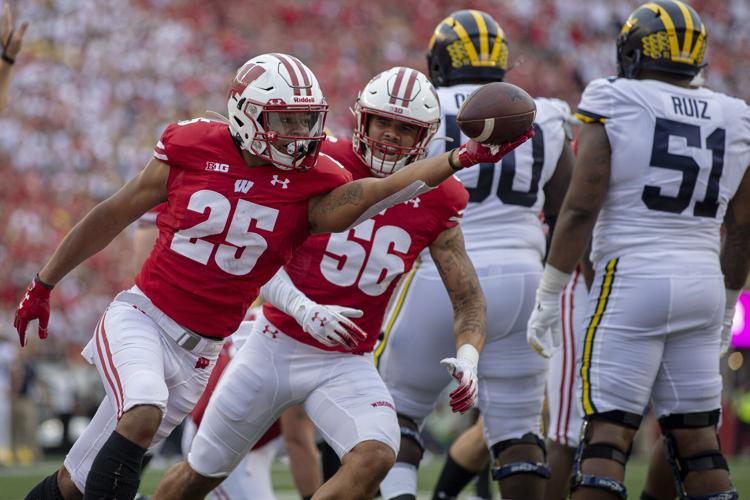 Top defensive back in college football, named in memory of multi-sport athlete and Olympian Jim Thorpe
Past Badger winners: Jamar Fletcher (2000)
National defensive player of the year, named after Minnesota legend Bronco Nagurski
Past Badger winners: None
55 tackles, 3½ tackles for loss, 2 sacks, 2 forced fumbles, 2 fumble recoveries, 3 interceptions, 6 pass breakups
JACK COAN, sr., quarterback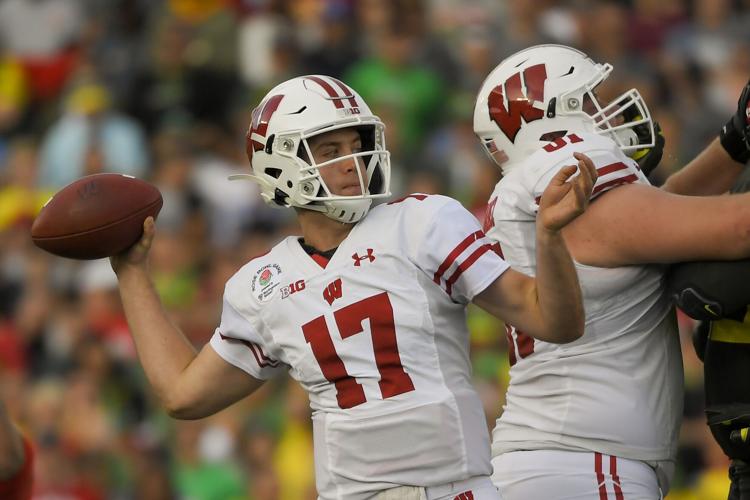 Best quarterback in college football, named after TCU legend Davey O'Brien
Past Badgers winners: None
236 completions on 339 attempts (69.6%) 2,727 passing yards, 18 passing TDs, 5 interceptions, 4 rushing touchdowns
JAKE FERGUSON, redshirt jr., tight end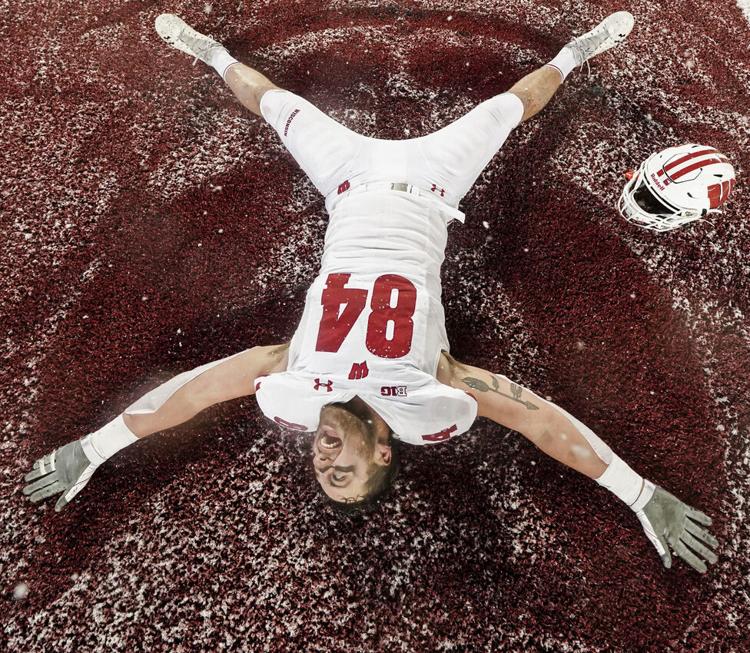 College football's most outstanding tight end, named after Syracuse legend John Mackey
Past Badger winners: None
33 catches, 407 yards, 2 touchdowns, played nearly every offensive snap
JACK SANBORN, jr., linebacker
Top linebacker at the college level, named after Illinois legend Dick Butkus
Past Badger winners: None
College football defensive IMPACT player of the year, named after Southern Cal legend Ronnie Lott
Past Badger winners: J.J. Watt (2010)
Top defensive player, named after Penn legend Chuck Bednarik
Past Badger winners: None
80 total tackles, 9 tackles for loss, 5½ sacks, 3 interceptions, 1 forced fumble, 1 fumble recovery
NAKIA WATSON, redshirt soph., running back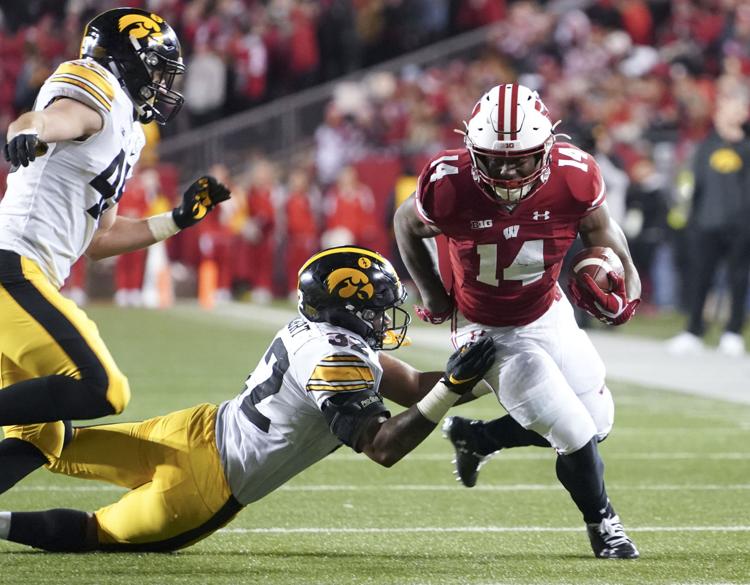 Nation's top running back, named after SMU legend Doak Walker
Past Badger winners: Jonathan Taylor (2019, 2018), Melvin Gordon (2014), Montee Ball (2012), Ron Dayne (1999)
74 carries, 331 rushing yards, 2 touchdowns, 3 catches, 3 receiving yards
COLE VAN LANEN, redshirt sr., offensive tackle
Best college football interior lineman, named after John H. Outland, who was an All-American at two positions during his playing career at Penn and Kansas
Past Badger winners: Joe Thomas (2006), Gabe Carimi (2010)
Made 13 starts, including the Rose Bowl, and helped the offense average 34.1 points and 433.2 yards per game
MADISON CONE, sr., safety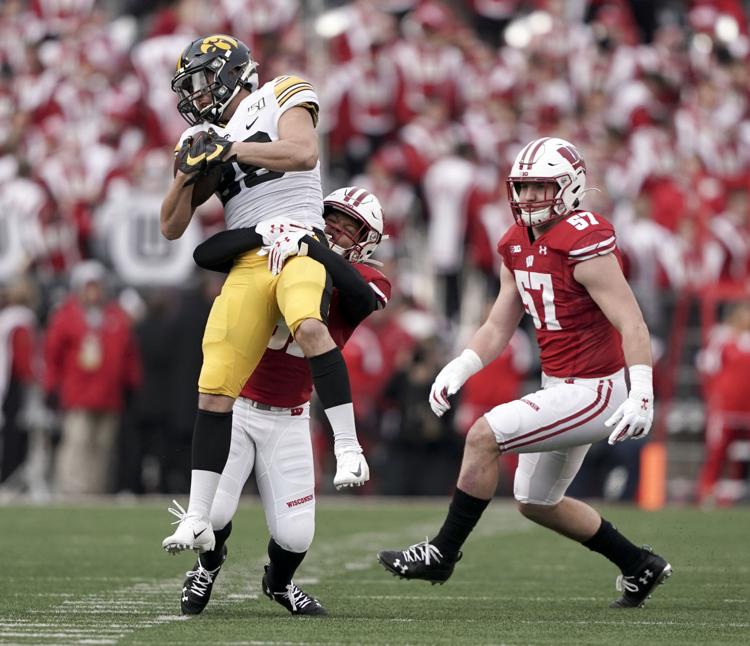 Given to the college football player who best combines exemplary community service with athletic and academic achievement, named after Florida legend Danny Wuerffel
Past Badger winners: None
Played in 10 games, made seven total tackles
Be the first to know
Get local news delivered to your inbox!