Two of the seniors who contributed in big ways to the University of Wisconsin men's hockey team ending No. 1 Minnesota's unbeaten start to the season on Saturday at LaBahn Arena were veterans of the Border Battle.
Tarek Baker and Linus Weissbach have been through this plenty of times, felt the intensity, absorbed the bruises.
It was the first taste, meanwhile, for goaltender Robbie Beydoun. He didn't disappoint despite returning from a long layoff.
That seems to be his style.
Beydoun made 35 saves in the 12th-ranked Badgers' 3-1 victory over the Golden Gophers, who had won their first 10 games of the season and 12 straight dating to last season.
"It was a very fun game," Beydoun said. "We have a lot of Minnesota guys on our team that really want to beat these guys. It was kind of funny this week: All our Minnesota guys were saying, 'screw Minnesota.'"
Chances are good the locker room language was a little stronger than that.
Weissbach scored in the second period and Baker in the third as UW, which hadn't played since Dec. 4, built a two-goal lead and survived a major push by Minnesota toward the end fueled by Badgers penalties.
Defenseman Mike Vorlicky took an ill-advised cross-checking penalty in front of the net with 2:12 remaining and UW leading 2-1. The Gophers also pulled goaltender Jack LaFontaine for a 6-on-4 advantage, but Owen Lindmark made up for an earlier penalty with an empty-net goal backhanded in from the neutral zone after Minnesota's Mike Koster flubbed the puck at the blue line.
"To beat them you have be sharp and you have to be smart, and I think we were able to do that for enough of the game tonight to get the win," UW coach Tony Granato said.
In November, Beydoun opened the season with a shutout in his first game action in more than nine months. Shots faced in practice are one thing but having to see through traffic and battle unfriendly opponents makes game shots a different animal.
But Beydoun, a graduate transfer, was sharp from the start, an important element when playing a Minnesota team that played with a lead for more than three-quarters of its games so far.
He made 16 saves in the third period as the Badgers were outshot 17-4 in the final 20 minutes and 36-22 for the game.
Beydoun had to make saves on Bryce Brodzinski, Ben Meyers and Jackson LaCombe from quality scoring areas in the final eight minutes of the first period.
With UW ahead in the second period, Beydoun was back at making big saves to keep it that way. Within 90 seconds, he denied Koster and Scott Reedy.
His best save of the middle frame came later when the Gophers' Sampo Ranta fed Sammy Walker all alone in front on a rush. Beydoun kicked out his right pad to turn away the redirection.
He got a glove on a Meyers shot from the slot on a 2-on-1 rush early in the third period.
"I think if I just trust my game I can make the controlled reads and control plays instead of overrelying on my athleticism," Beydoun said. "So there's a balance. But I think just being myself, playing my game, playing my strengths, I think that's when I'm playing my best."
Weissbach had a try at a team-high-tying sixth goal of the season go off the left post 4½ minutes into the second period. He converted on his next chance a minute later off a pass from Baker along the boards.
Streaking to the net, Weissbach caught it on his backhand, moved it to his forehand and lifted it high past LaFontaine (19 saves), who had gone to the ice.
Baker was on the receiving end of a pass from Sam Stange less than two minutes into the third period to double the lead. It was Baker's second goal in his last two games around a four-game COVID-19 absence.
Despite a third-period power-play goal by former Badgers recruit Ranta for the Gophers, the 34:47 the Badgers led on Saturday surpassed the total time Minnesota had trailed in its first 10 games (19:36). UW improved to 5-2 at home against top-ranked Minnesota teams in the USCHO poll era (since 1997-98).
It was the kind of outcome that would have had the Kohl Center rocking if this had been any other season. With COVID-19 protocols in place, however, only a few players' parents were inside LaBahn to celebrate.
"Any time you can beat a team who's in the top 10 like that is going to be a good feeling, especially it being Minnesota," Baker said. "This year is a weird season and we're only playing Big Ten games, so it's more so going into every game knowing that a series has got six points on the line. Coming out with a win on the first night of the series is a big thing."
---
19 former Badgers men's hockey players in NHL training camps
19 former Badgers men's hockey players in NHL training camps
Brian Elliott, Philadelphia Flyers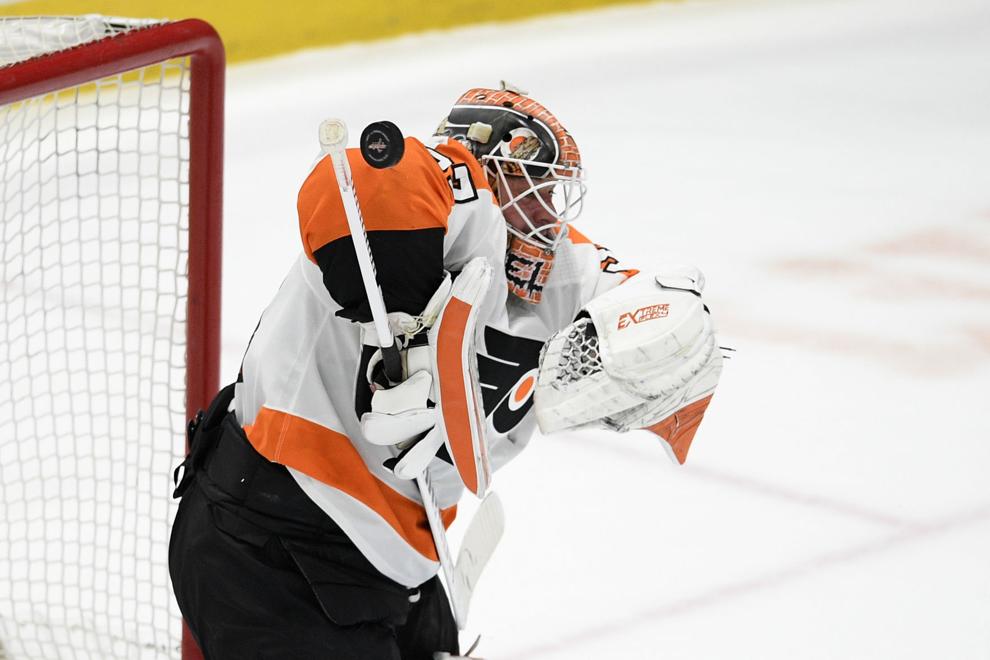 Trent Frederic, Boston Bruins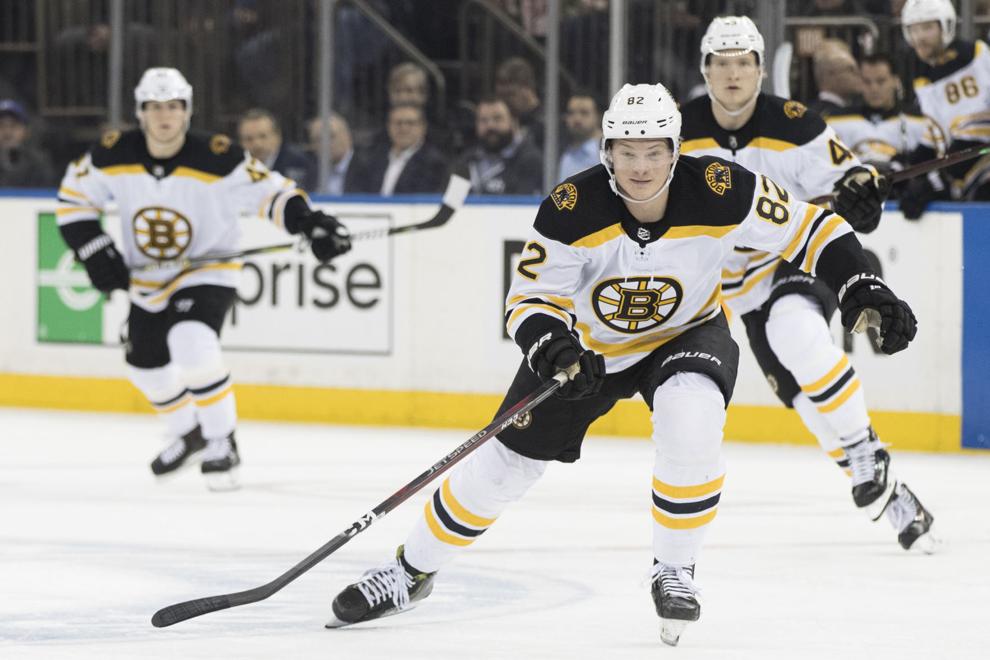 Jake Gardiner, Carolina Hurricanes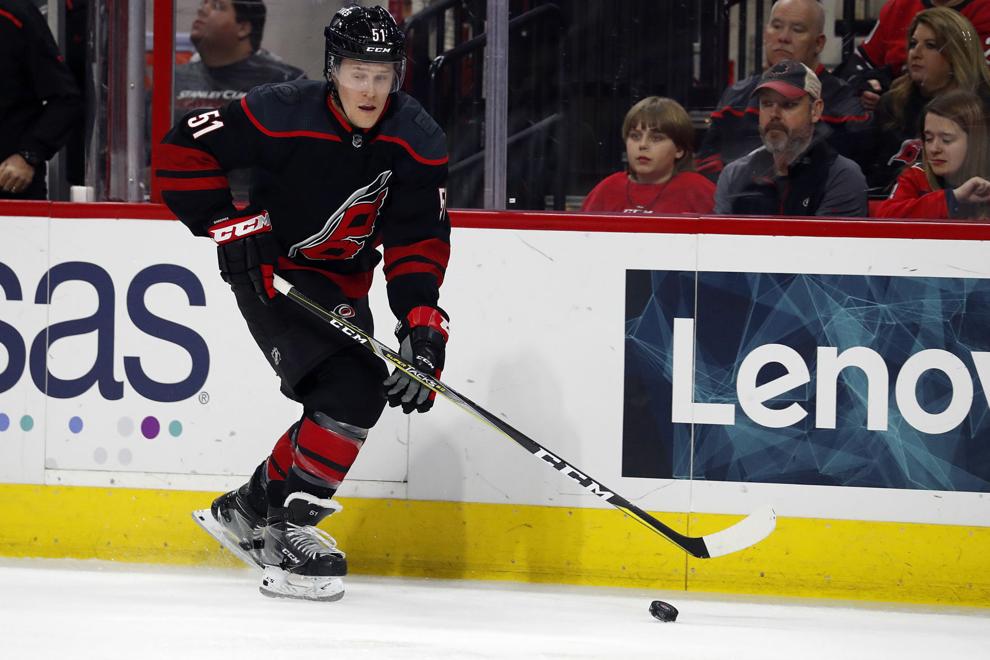 Cameron Hughes, Boston Bruins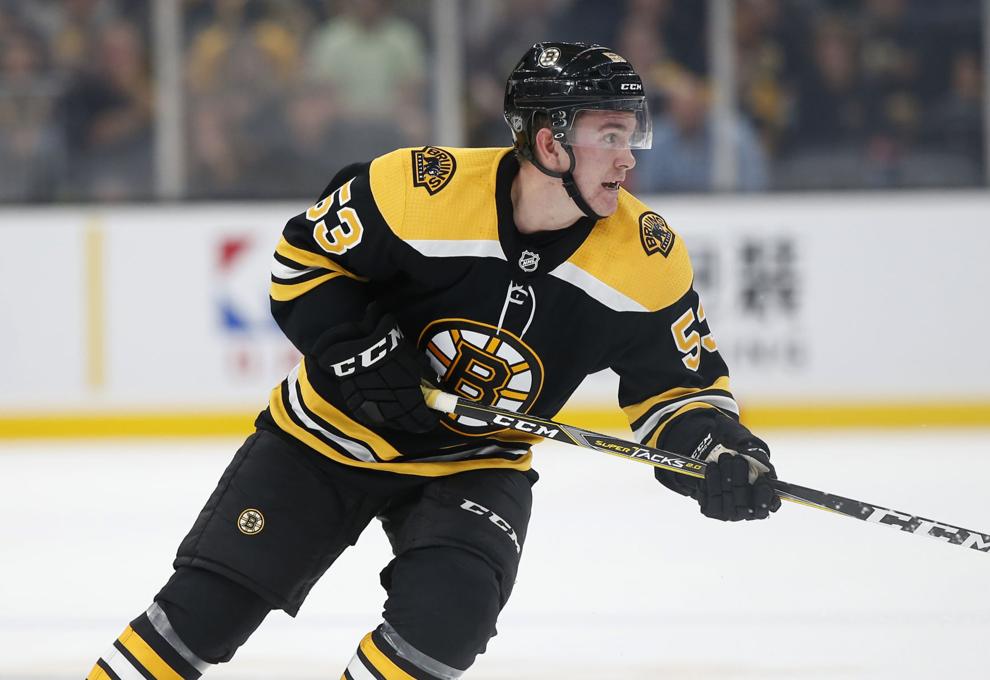 Wyatt Kalynuk, Chicago Blackhawks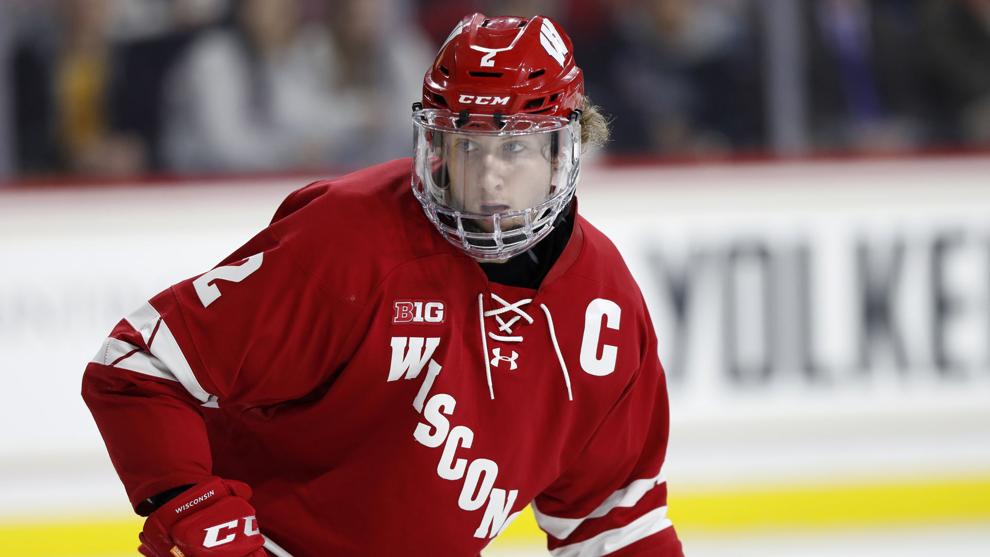 Luke Kunin, Nashville Predators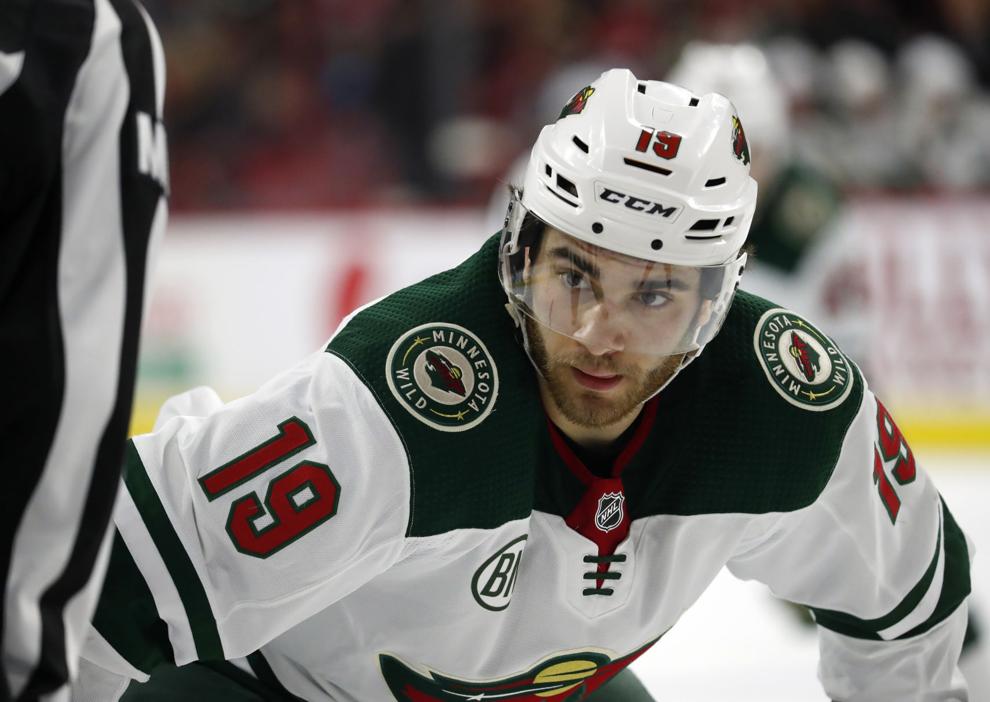 Jake McCabe, Buffalo Sabres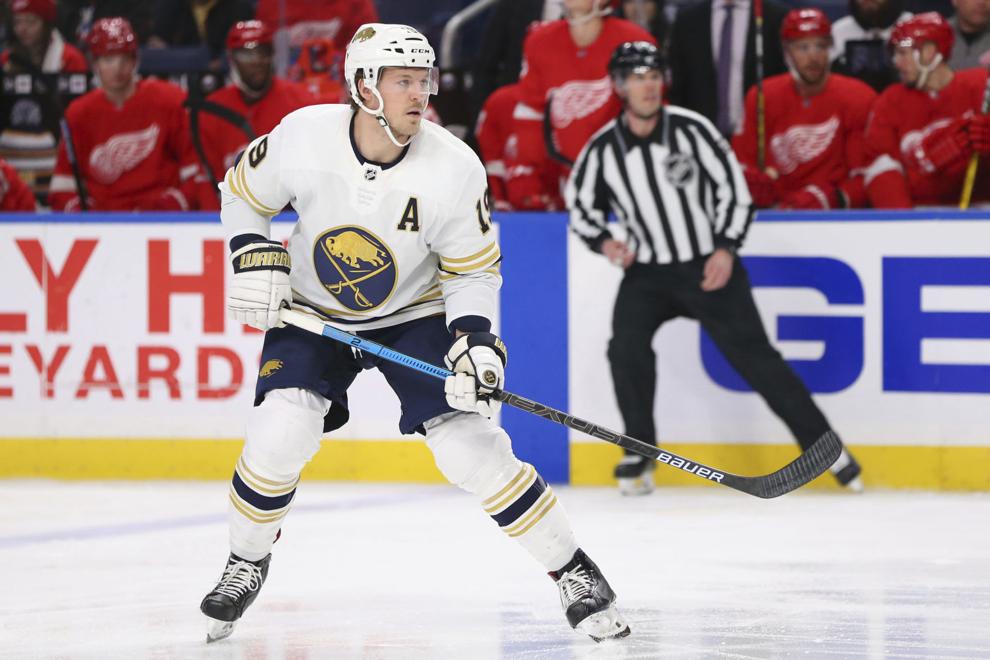 Ryan McDonagh, Tampa Bay Lightning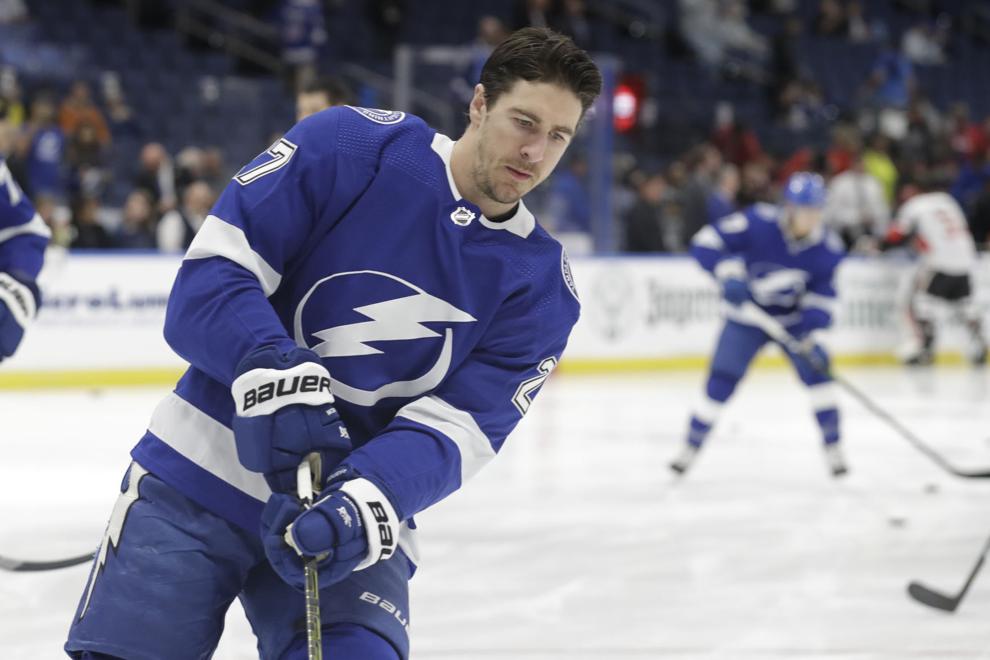 K'Andre Miller, New York Rangers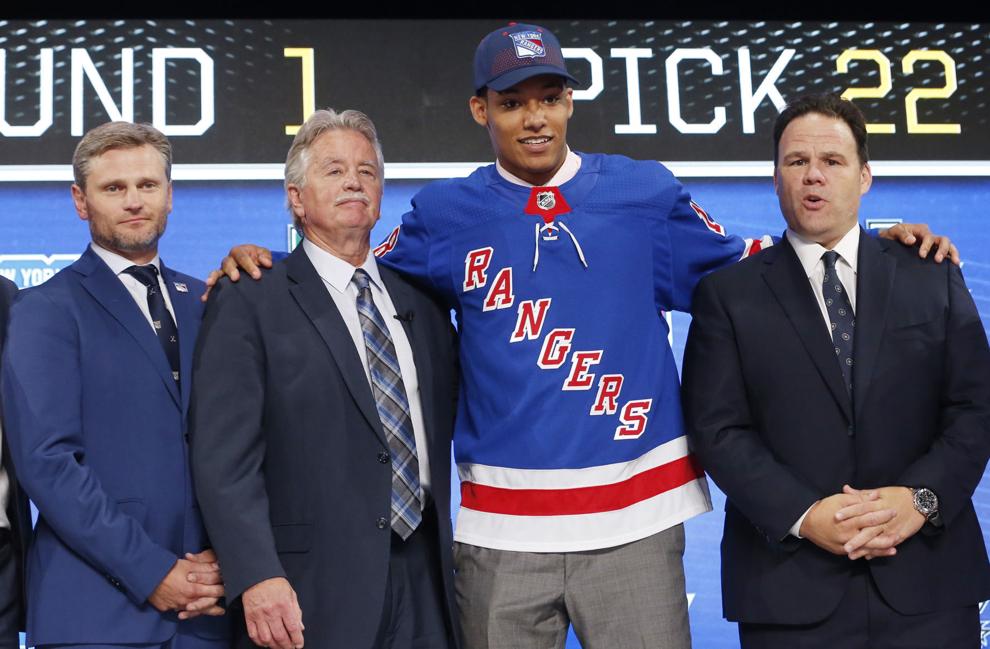 Joe Pavelski, Dallas Stars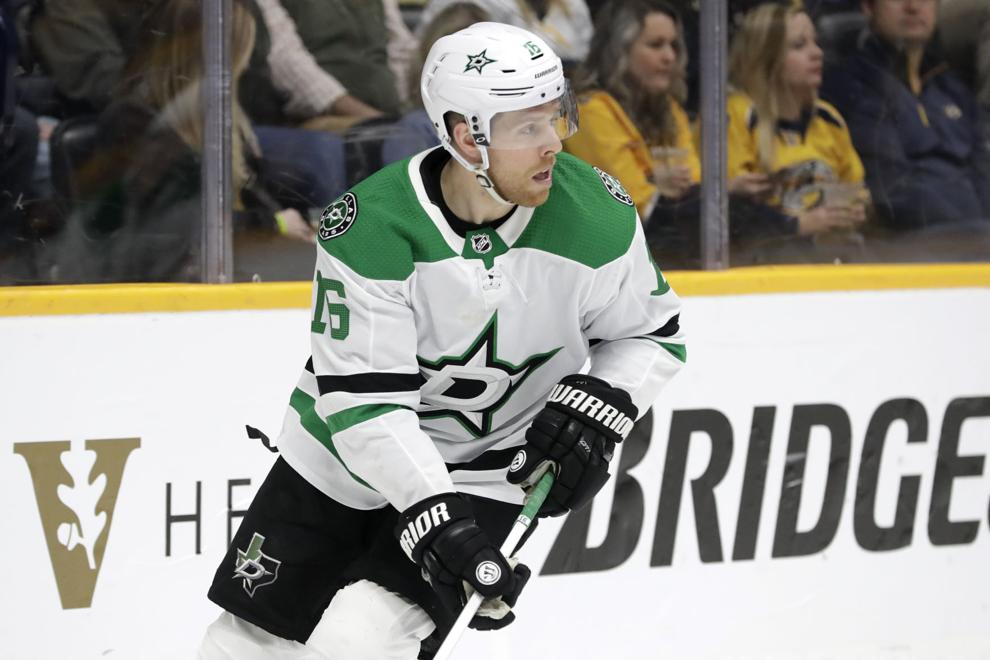 Justin Schultz, Washington Capitals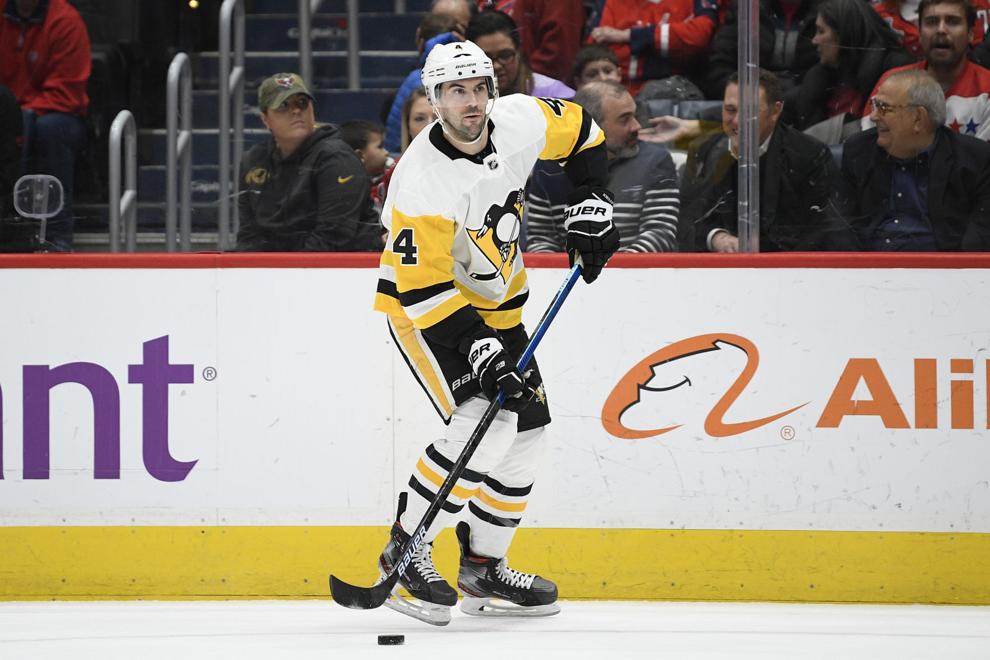 Brendan Smith, New York Rangers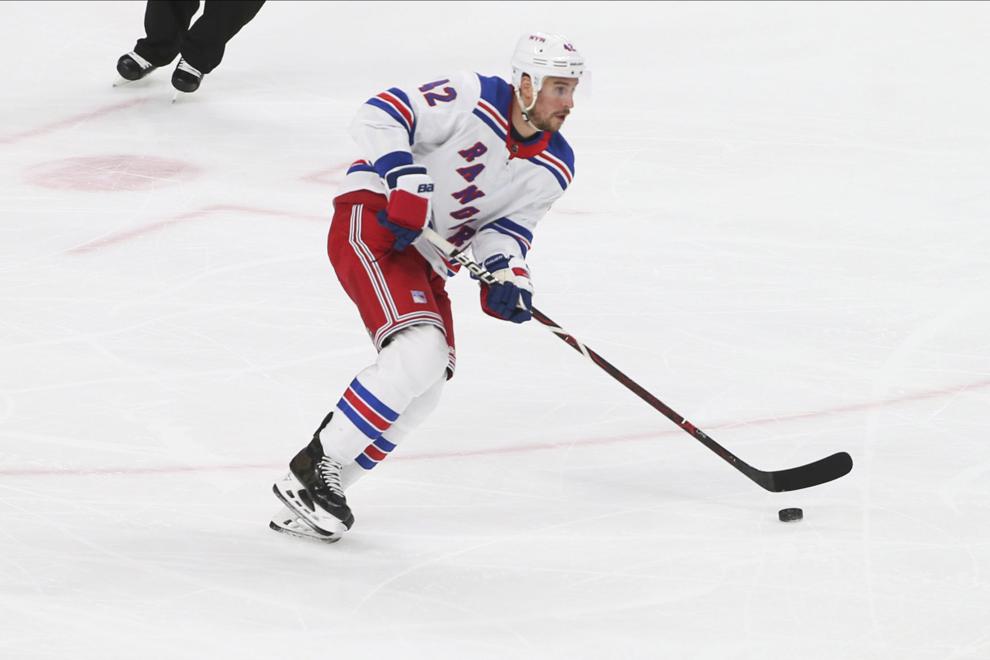 Craig Smith, Boston Bruins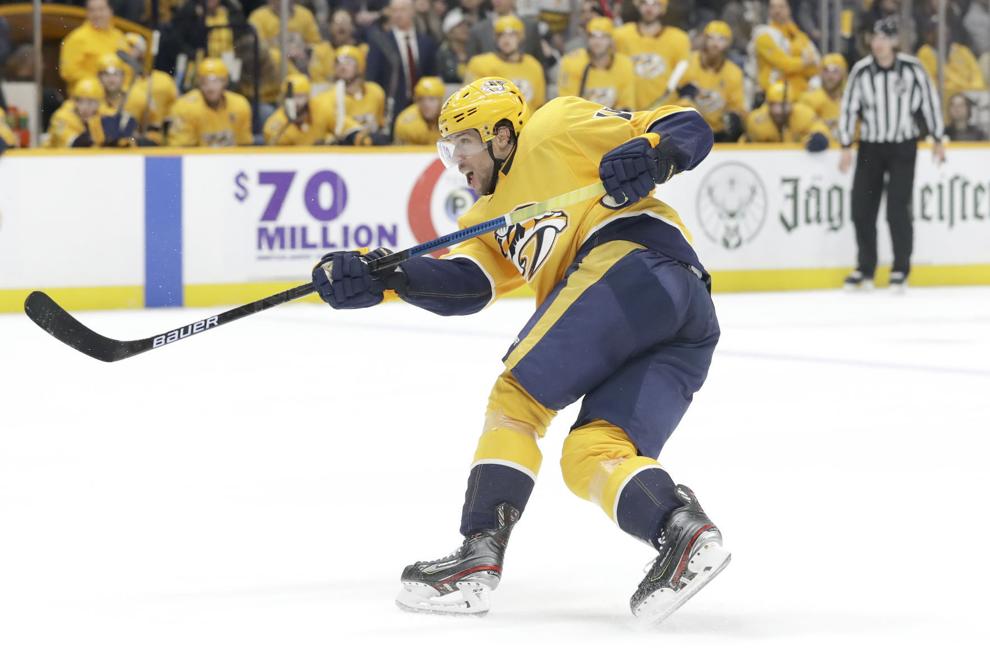 Derek Stepan, Ottawa Senators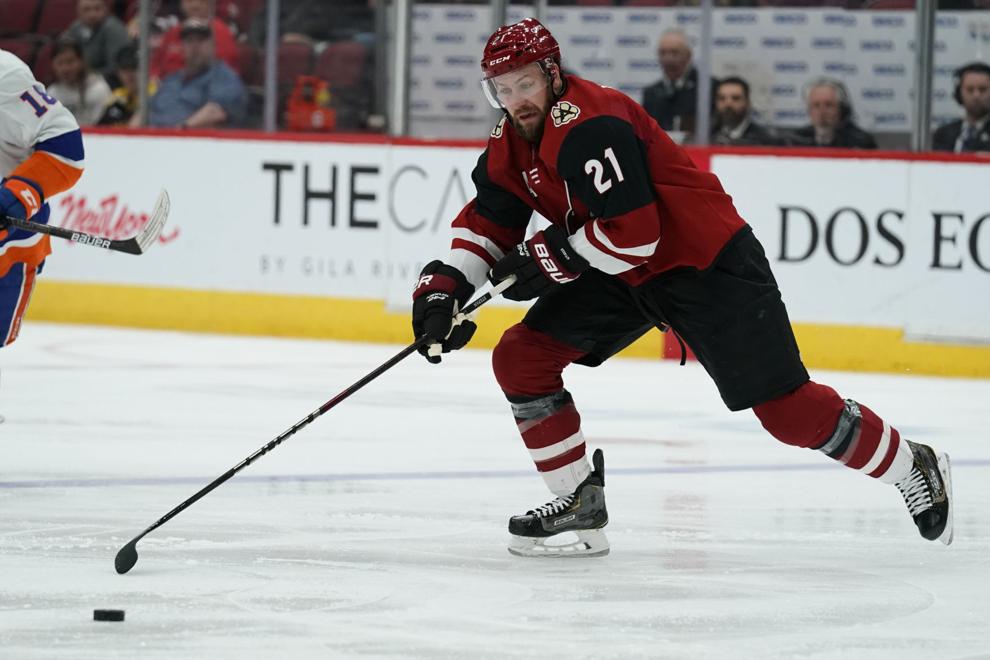 Ben Street, New Jersey Devils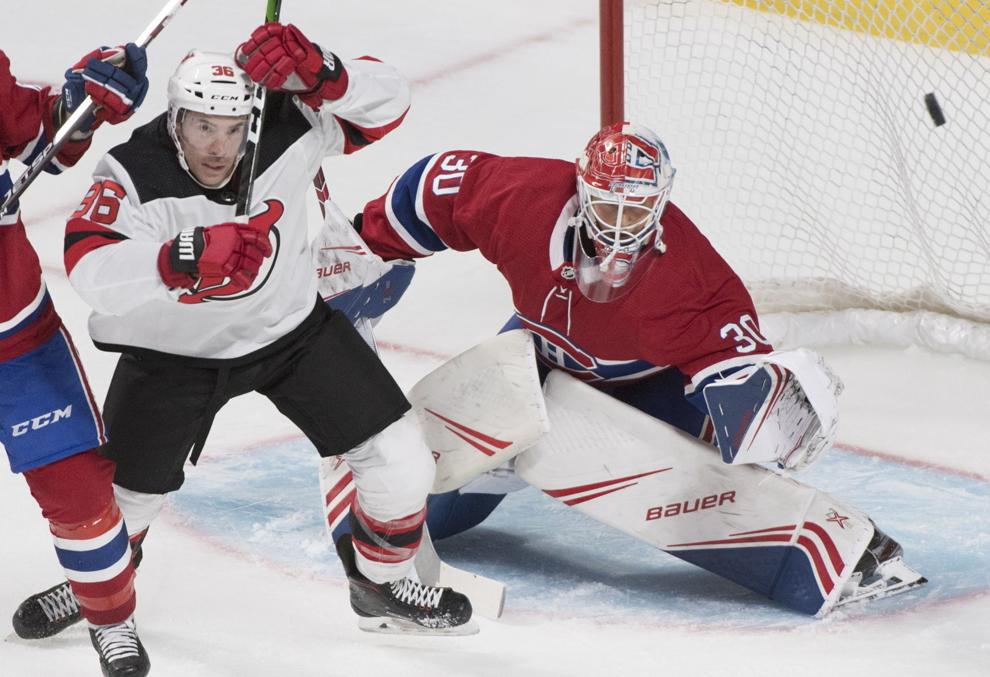 Ryan Suter, Minnesota Wild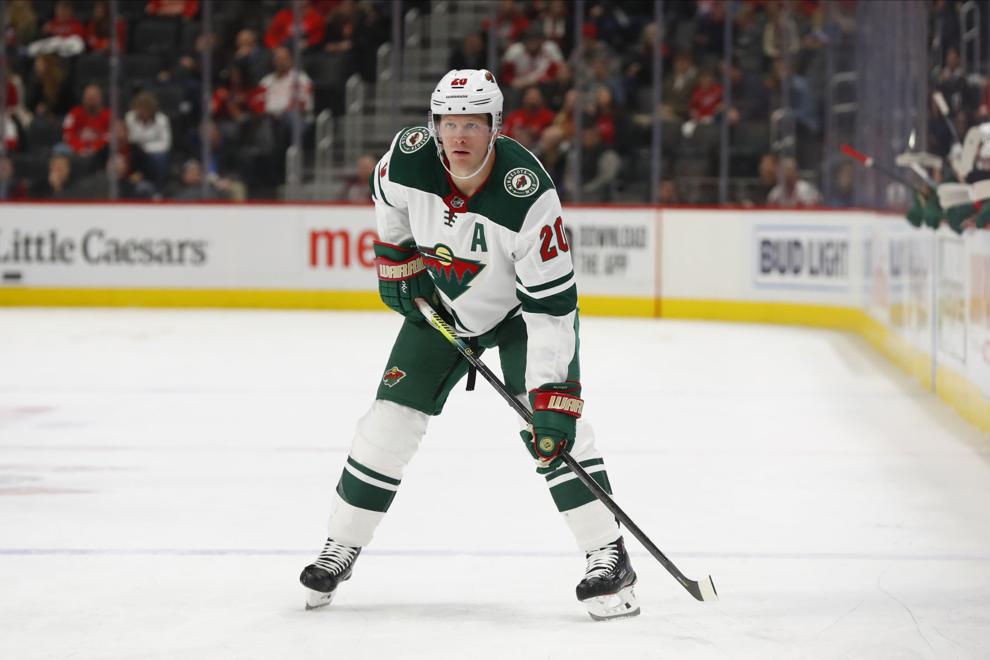 Peter Tischke, Colorado Avalanche
Alex Turcotte, Los Angeles Kings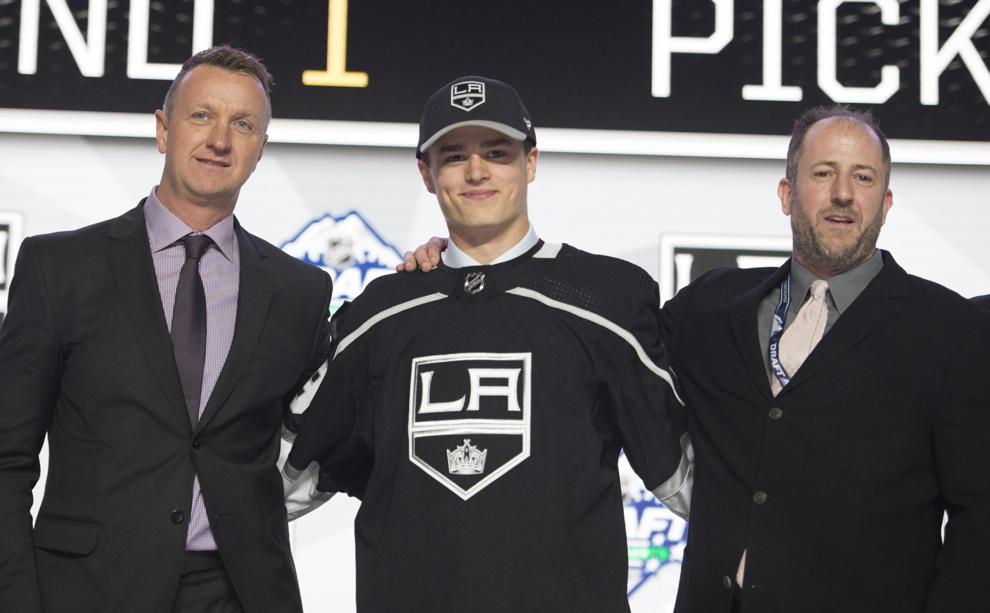 Kyle Turris, Edmonton Oilers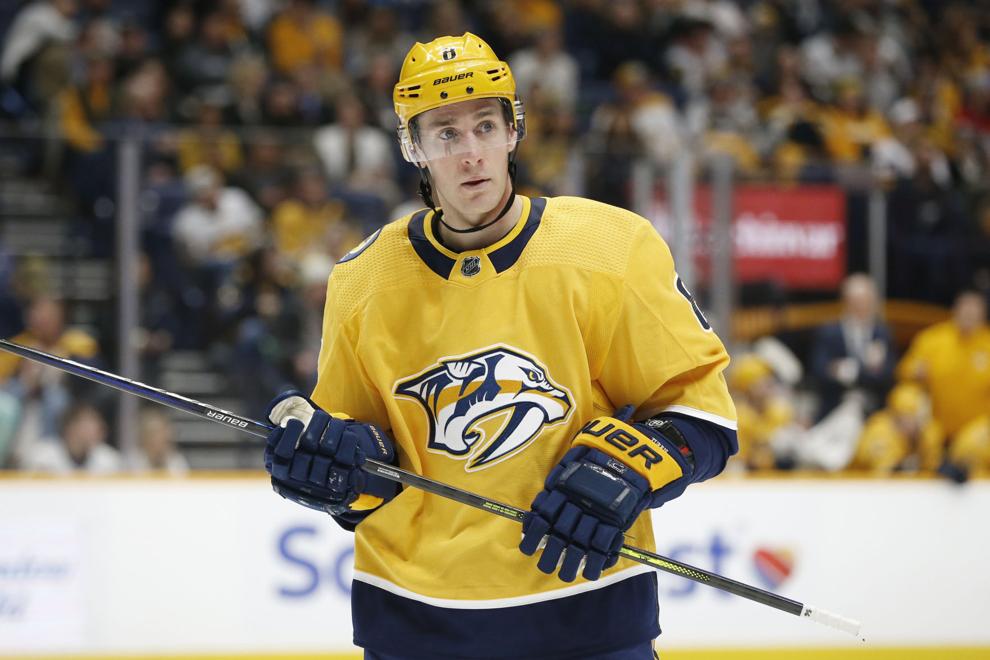 First period penalties: Munson, M, 3:14; Inamoto, W, 8:23.
Second period: W — Weissbach 6 (Baker, C. Caufield), 5:13. Penalty: Perbix, M, 9:34.
Third period: W — Baker 2 (Stange, Emberson), 1:59. M — Ranta 8 (Meyers, Koster), 7:50 (pp). W — Lindmark 3, 19:06 (en, sh). Penalties: Kehrer, W, 2:10; Lindmark, W, 7:19; Vorlicky, W, 17:48.
Saves: M (LaFontaine 8-9-2) 19; W (Beydoun 11-8-16) 35. Power plays: M 1-for-4; W 0-for-2.