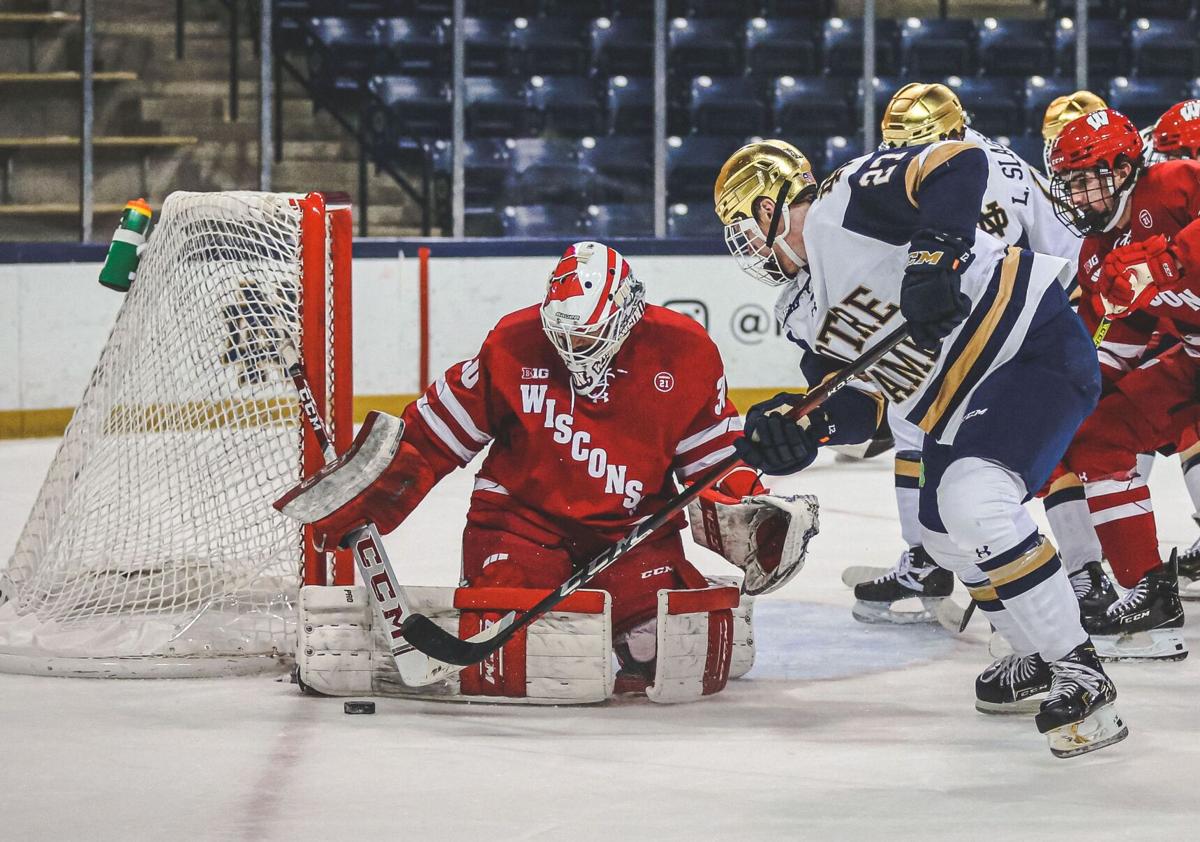 Losing both games in a home series is unacceptable to the University of Wisconsin men's hockey team, goalie Robbie Beydoun said.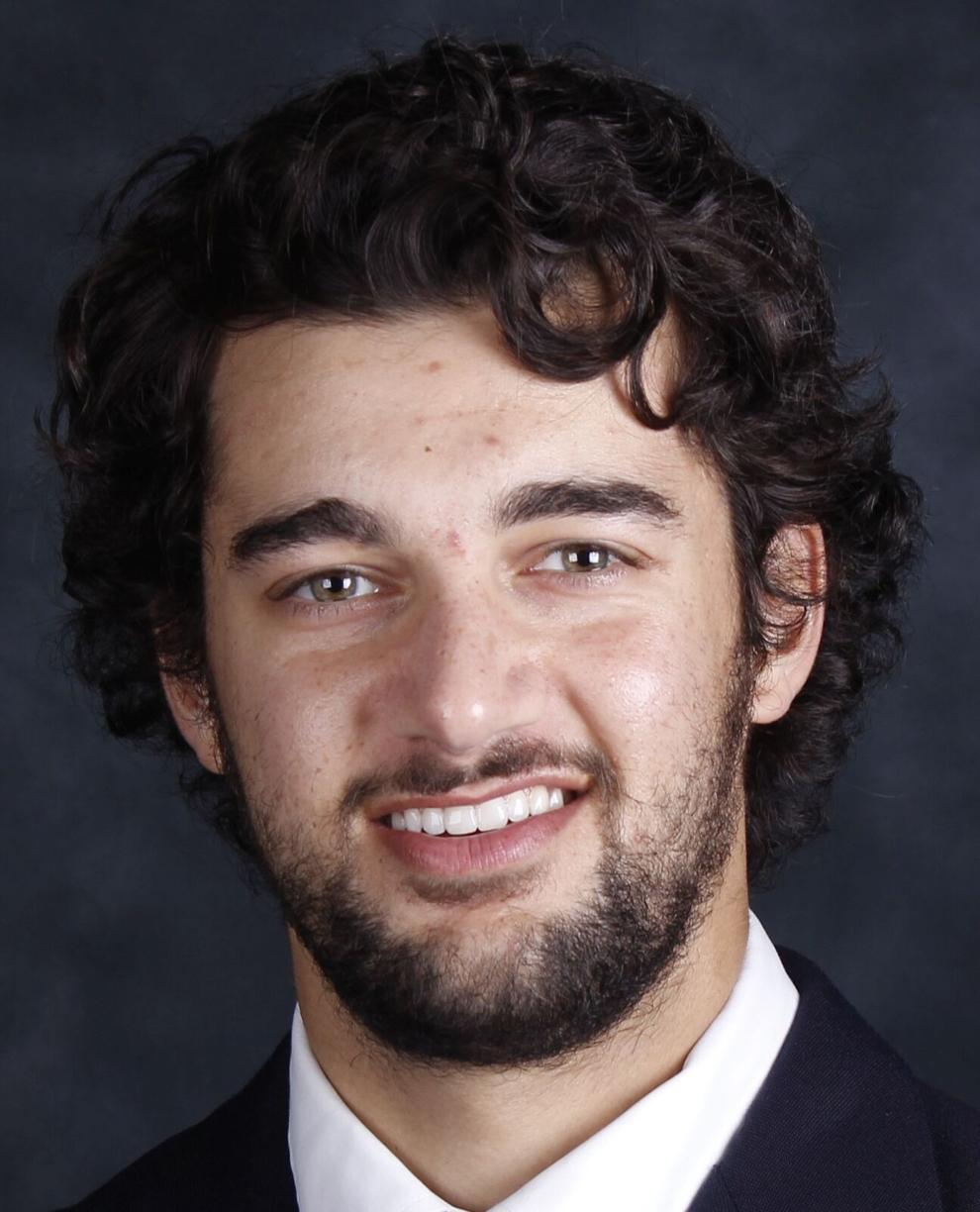 The bright side for the 14th-ranked Badgers, he said, is that the schedule won't allow much of an opportunity to let losses to No. 6 Michigan on Thursday and Friday linger.
They return to LaBahn Arena on Monday and Tuesday to face No. 10 Penn State in a quick turnaround for both teams.
It's the first time in more than 31 years that UW has been scheduled to play four regular-season games in the span of six days.
"We don't have too much time to really sulk and go over the mistakes too much," Beydoun said after a 2-1 overtime loss on Friday. "Just make quick adjustments and come back Monday."
Penn State also played on Thursday and Friday, losing twice to No. 11 Minnesota in Minneapolis. Their road trip will bring them to Madison with an 0-2 record for the first time in nine seasons with a varsity program.
UW was able to take one Big Ten standings point from the series against the Wolverines for getting to overtime on Friday but there was more there for the taking. The Badgers scored first in both games.
"I don't think we should be disappointed in ourselves by any means," coach Tony Granato said. "I think there's lots of things to build off of this weekend."
One is that with its depth challenged for the first time this season, UW held its own.
The Badgers knew they were going to have to make up for second-line center Dylan Holloway's presence for the final 10 games of the opening half of the season after he departed for Canada's World Junior Championship evaluation camp.
For essentially the last four regulation periods of the Michigan series, they also had to go on without first-line center Ty Pelton-Byce, who suffered a head injury when he collided with the boards in the opening 20 seconds of the third period Thursday.
It was unclear as of Friday night how long Pelton-Byce, a senior, will be out of the lineup. The Badgers should know more Sunday about his availability for the Penn State series, Granato said.
Both Holloway and Pelton-Byce started the season on the top power-play unit, which continued to produce without them. It has scored once in all four games.
A reconfigured group of centers that on Friday included Brock Caufield, Tarek Baker, Dominick Mersch and Owen Lindmark all had good moments, Granato said.
"You lose two centers and you're still able to find a way to win the majority of the faceoffs and control the middle of the ice for big parts of the weekend," he said. "So I think that was really positive for those guys to step up and play well."
The tight window between series is part of the unusual, pandemic-delayed schedule for Big Ten hockey this season. The Badgers were slated to play their first 12 games over 27 days before going on break for exams and the holidays.
The last time the Badgers had four games scheduled over six days was February 1989. They split two home contests against Northern Michigan before being swept at Minnesota.
The injury concern back then was with freshman goaltender Curtis Joseph and a broken finger. Against Michigan, the Badgers tried to rally around forwards being put in new, more demanding parts.
"We knew that there were some key guys missing but we know that everybody on this team can play and fill in any role," Beydoun said.
Get ready for Wisconsin Badgers men's hockey season with State Journal's in-depth coverage
Wisconsin State Journal reporter Todd D. Milewski breaks down everything Badgers fans need to know about the University of Wisconsin men's hockey team, the competition the Badgers face in the Big Ten, and other stories to watch during the 2020-21 season.