The days of the big-name schools being locks to get into the NCAA men's hockey tournament are long gone.
Still, the 2018-19 season made that fact stand out in stark clarity as it applies to three of the biggest from the Big Ten Conference.
The University of Wisconsin, Minnesota and Michigan all watched the NCAAs from afar. Only the Golden Gophers managed a winning record of the three most-accomplished Big Ten teams by national title banners.
To find the previous time that trio all missed the NCAA tournament in the same season, you have to go back before the conference realignment.
No, not the one in 2013 that split apart Western leagues; the one in 1984 that created Hockey East out of teams from the Eastern College Athletic Conference.
And it's not getting easier for the Big Ten's version of old money. Not with Penn State challenging to reach new levels and Ohio State and Notre Dame doing so in recent years.
After putting three teams in the NCAA tournament in 2017 and four in 2018, only the Buckeyes and Fighting Irish made it last season.
The Nittany Lions will be trying to become the third different team to win the Big Ten regular-season title in the past three years after Minnesota won the first four.
Here are five items of interest around the league in 2019-20:
1. Why not Penn State?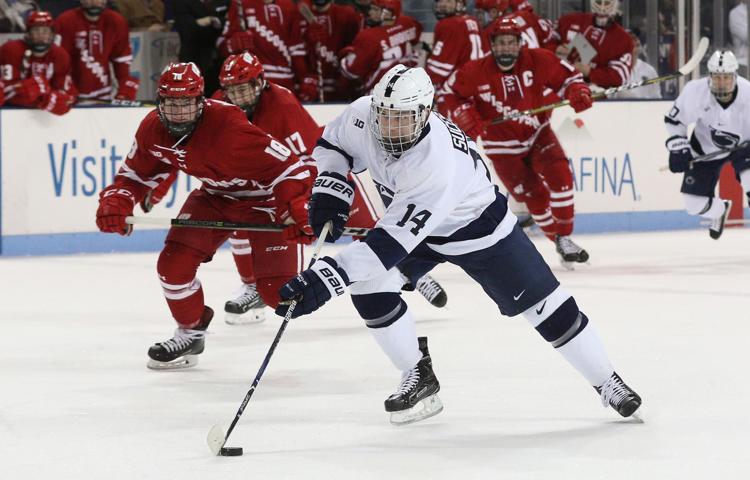 In just seven seasons as a varsity program and six in the Big Ten, Penn State has racked up an impressive list of accomplishments. Two appearances in the NCAA tournament (2017, 2018) and a Big Ten playoff championship (2017) are right at the top.
Is this the season the Nittany Lions break through with a regular-season crown? They have the returning talent to make it happen: The top four returning scorers from Big Ten teams play for Penn State.
Junior Alex Limoges leads that group after a 50-point season that both tied for the national best and went under the radar. He wasn't even selected for honorable mention All-Big Ten status.
With first-team All-Big Ten pick Evan Barratt, 19-goal producer Nate Sucese (above) and Badgers overtime nemesis Liam Folkes in the fold, the Nittany Lions return a Big Ten-best 82% of both their goal-scoring and point total from last season.
Coach Guy Gadowsky's team will need to do better than 56th of 60 teams nationally in defense — last year's ranking — to make it happen, but the pieces are in place for Penn State to make a run.
2. On the move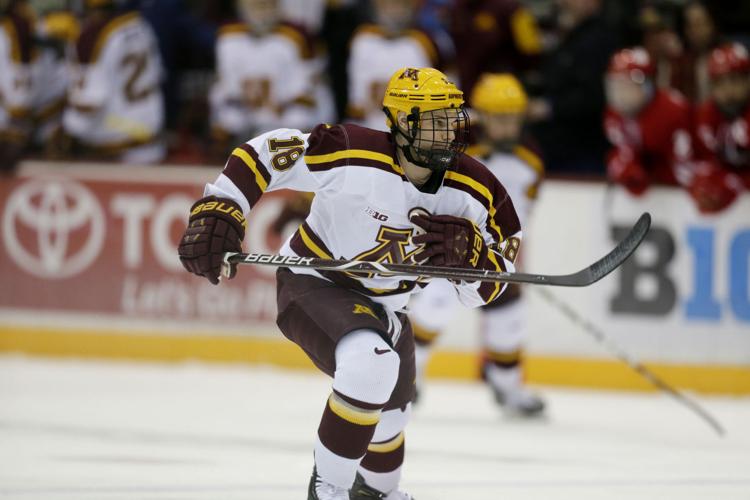 Four of the seven Big Ten teams have new players with previous college hockey experience, and a couple are familiar faces around the league.
Minnesota added goaltender Jack LaFontaine, who excelled in the British Columbia Hockey League last season after two less-than-stellar seasons at Michigan.
And Penn State brought in former Minnesota defenseman Clayton Phillips (above), a third-round NHL draft pick of the Pittsburgh Penguins in 2017. Phillips had a waiver of the traditional transfer year approved, so he's eligible to play this season.
The Badgers are intrigued by the possibilities with forward Ty Pelton-Byce over the next two seasons after a transfer from Harvard.
And Michigan has two transfer forwards from Rensselaer among a group of seven newcomers: Jacob Hayhurst as a graduate transfer for his final season of eligibility and Emil Öhrwall with three seasons left.
3. Not on the move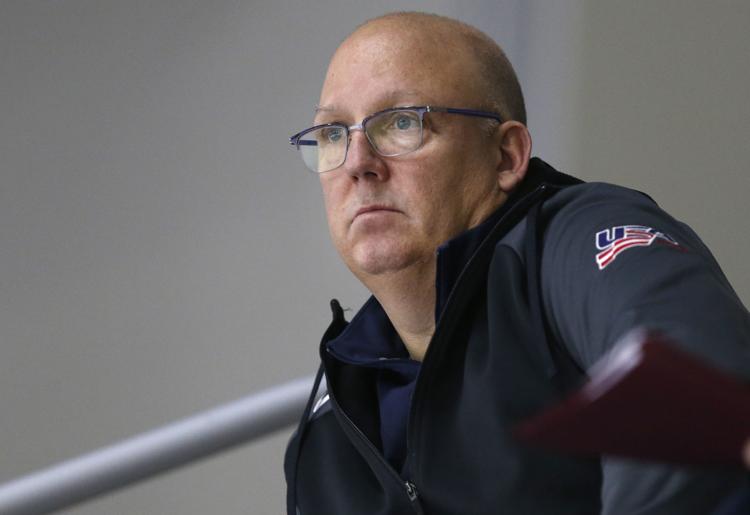 When the Big Ten held a media event in the weeks before opening its inaugural men's hockey season in 2013, the head coaches of the six teams that then were part of the league posed for a group photo.
Only two remain: Gadowsky at Penn State and Steve Rohlik at Ohio State.
Still, the 2019 offseason provided a few months of stability with Big Ten coaches. For the first time in four years, there were no head coaching changes with the programs.
There was only one change among paid assistant coaches, too: Kris Mayotte moved from Providence to Michigan to replace Brian Wiseman, who became an assistant coach with the NHL's Edmonton Oilers.
Some coaches will have to deal with a lot of player change, however. At Minnesota, Bob Motzko (above) enters his second season as coach with a big roster turnover. Twelve players are gone from last season, two via early departure, and 12 are coming in.
4. Change at the top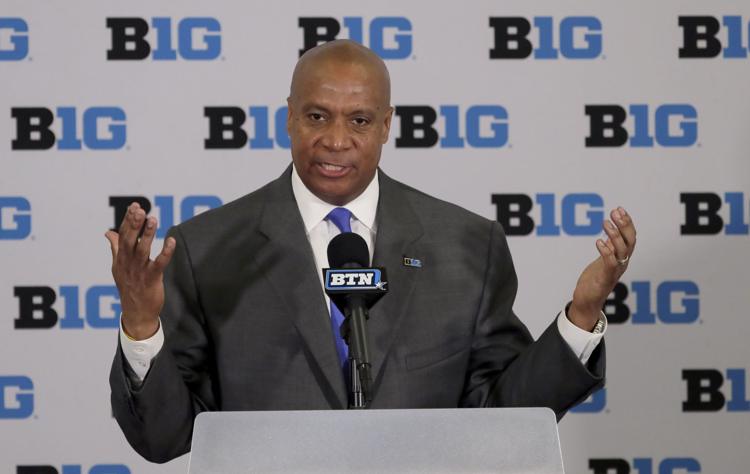 A new Big Ten commissioner enters at a time when men's hockey league members have made behind-the-scenes calls for a more hockey-specific presence in a leadership role.
Former Minnesota Vikings chief operating officer Kevin Warren (above) takes over from Jim Delany in 2020 as leader of the conference that sponsors 28 sports. While deputy commissioner Brad Traviolia is in charge of the men's hockey league, some around men's hockey programs have privately hoped for more vocal leadership out of the conference on national issues.
The National Collegiate Hockey Conference and commissioner Josh Fenton have been out front on many issues impacting college hockey, including a rewrite of NCAA recruiting rules that went into effect this year. With high-profile schools in the Big Ten, that hasn't always gone over well.
NCHC teams, however, have won the past four national championships, so maybe it's a case of to the victor go the spoils.
5. Facility makeovers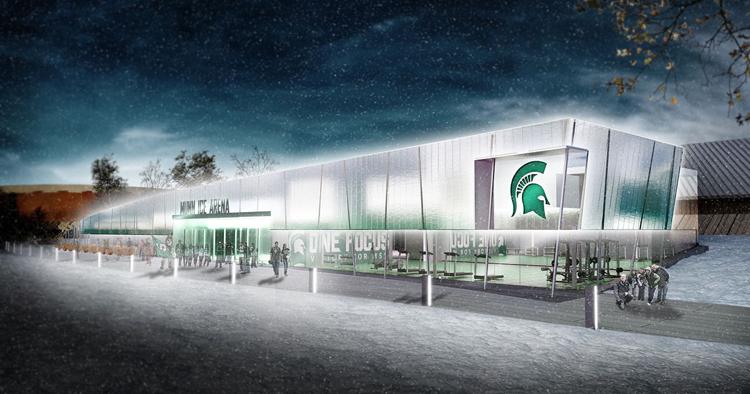 With facilities playing a big role in attracting recruits, two Big Ten schools got the go-ahead in the offseason for renovation projects focused on player amenities.
At Michigan State, construction is underway on an $18.8 million expansion of Munn Ice Arena that is expected to be complete by next fall. The addition — shown in the above rendering — will include a new team suite with training areas and weight room. At ground level, it'll have a new public entrance to the building that opened in 1974.
Minnesota got approval for a $1.85 million remake of team space at 3M Arena at Mariucci that will include a new weight room and offices. The home locker room at Mariucci, which opened in 1993, was renovated in 2016.
A $42 million, multi-sport project to add weight training, nutrition and academic space at UW's Kohl Center has been in design development and isn't scheduled to be completed until at least 2023.