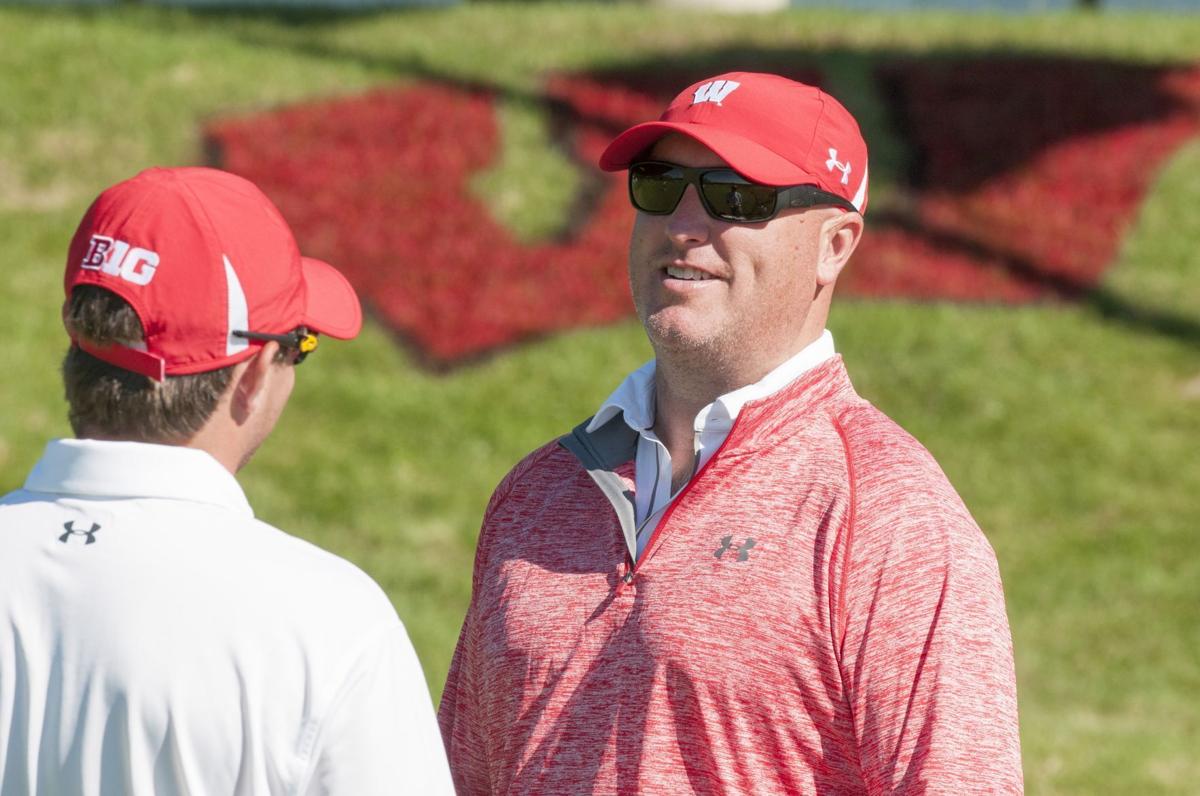 Michael Burcin said he will resign after 10 seasons as University of Wisconsin men's golf coach.
Burcin said he's leaving UW to spend more time with his family. His last day is May 31, and UW said it soon will begin a search for a new coach.
The Badgers have finished last of 14 teams at the last two Big Ten tournaments. This year's event wrapped up Sunday in Carmel, Indiana. UW was 10th in 2018.
Burcin took over the UW job in 2011 after being an assistant coach at South Carolina. The Badgers' highest finish in nine Big Ten tournaments during his tenure was a tie for fifth in 2015.
UW recorded four of the top five season scoring averages in program history under Burcin. Former Badgers player Jordan Hahn, who made his PGA Tour debut last week, had UW's best individual season in 2018-19 with a season average of 71.69.
Check out the State Journal's complete coverage of Barry Alvarez's retirement announcement
The Wisconsin State Journal is providing our readers with comprehensive coverage of Barry Alvarez's retirement from his position as athletic director at the University of Wisconsin.
From a look back at Alvarez's football coaching days and the changes the department has made since he came to Madison in 1990, to an examination of what lies ahead in the university's search for a successor, we have you covered with all the latest updates and in-depth analysis of this landmark moment in Badgers history.
To continue to support journalism like this and gain full access to all of our Badgers' coverage throughout the year, please consider a digital subscription. To all of our current subscribers, we thank you for your continued support of local journalism!