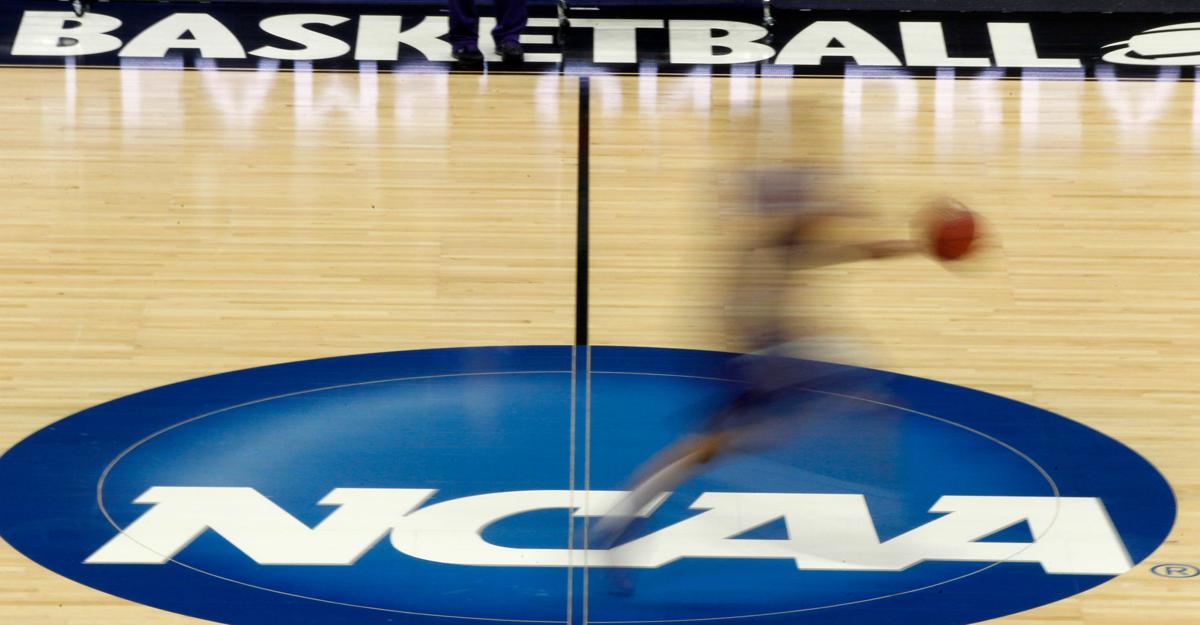 The NCAA has started clearing the path for athletes to return to campus for voluntary workouts during the COVID-19 pandemic.
The Division I Council voted Wednesday to allow the workouts for football and basketball players starting June 1, ending a moratorium on athletic activities in those sports.
The return of athletes in other sports will be taken up at a later date.
The University of Wisconsin and others in the Big Ten Conference are under separate restrictions on organized team activities imposed by the league through June 1. There was no immediate word whether the Big Ten moratorium would be allowed to expire or be extended.
While the school consults with the city and county on reopening plans, it's not bound to the Forward Dane order because it's a unit of a state agency, Lucas said.
Forward Dane set a course for progression through phases of loosening restrictions designed to slow the spread of the novel coronavirus. Decisions on advancing to the next phase are based on metrics related to test results, crisis care, contact tracing and more.
Gym and recreational facilities have been closed until the county reaches Phase 1, no sooner than Tuesday. Capacities are limited on a sliding scale through the phases, with further restrictions on areas where contact sports take place.
The plan also includes limits on the number of people at mass gatherings, starting at 10 for indoor events and 25 for outdoor events in the first phase. Any events beyond the Phase 3 limits of 100 people indoors or 250 outdoors are on hold by the public health agency's order until "widespread protections" from COVID-19 — potentially including a vaccine, according to the website tracking metrics — are available.
"UW Athletics is aware of the planning phases incorporated into the Forward Dane plan from Public Health Madison and Dane County as it relates to gatherings," Lucas said. "UW-Madison participates in an ongoing partnership with local and state health authorities. Currently, the Big Ten Conference is evaluating plans for a return to competition, with the health and safety of student-athletes and spectators as its most important consideration."
Officials from Public Health Madison and Dane County didn't provide information in response to a question Wednesday about how UW falls into the Forward Dane plan.
UW athletes have been on their own for workouts since the Big Ten shut down organized team activities on March 13, one day after the rest of the 2019-20 college sports season was shelved.
Under NCAA rules, athletes — including incoming freshmen — are allowed to take part in voluntary summer weight training and conditioning sessions supervised by a strength coach for up to eight hours a week.
Ohio State is ready to open the 15,000-square-foot Woody Hayes Athletic Center to athletes starting June 8, athletic director Gene Smith said Wednesday. About 10 players at a time would be allowed to work out on a staggered schedule with social distancing and other hygiene precautions in place. Some coaches returned to the complex on a limited basis this week.
Scott Woodward, the athletic director at LSU, said his school was preparing to welcome back its athletes after the Southeastern Conference's closure of athletic facilities to students is slated to end May 31.
Like UW-Madison, LSU will offer summer classes online. It doesn't have plans to reopen its campus to the general student population at least until the fall semester.
The opening of workouts comes amid questions of how college sports will take place in the fall — if at all — because of the coronavirus.
Smith said he believes the Buckeyes could safely play home football games with 20,000 to 30,000 fans at Ohio Stadium, which seats about 105,000. Masks and other precautions would be required, he said, and he didn't know how spectators would be chosen.
Miami President Julio Frenk told CNN he hopes the Hurricanes can play this fall and that safety would be the top priority.
"They will probably play in empty stadiums, like so many other sports," Frenk said.
Also Wednesday, the Division I Council voted to table implementation of a one-time transfer waiver until the 2021-22 season.
In April, the NCAA Board of Governors lifted a moratorium on transfer legislation for the upcoming legislative cycle. But it didn't agree with proposed changes from a working group that recommended a one-time waiver for athletes in five sports where they're not allowed to compete immediately after a transfer: football, men's and women's basketball, men's hockey and baseball.
The council intends to adopt modernized rules governing eligibility after transfer by January.
---
The Associated Press contributed to this report.
Be the first to know
Get local news delivered to your inbox!