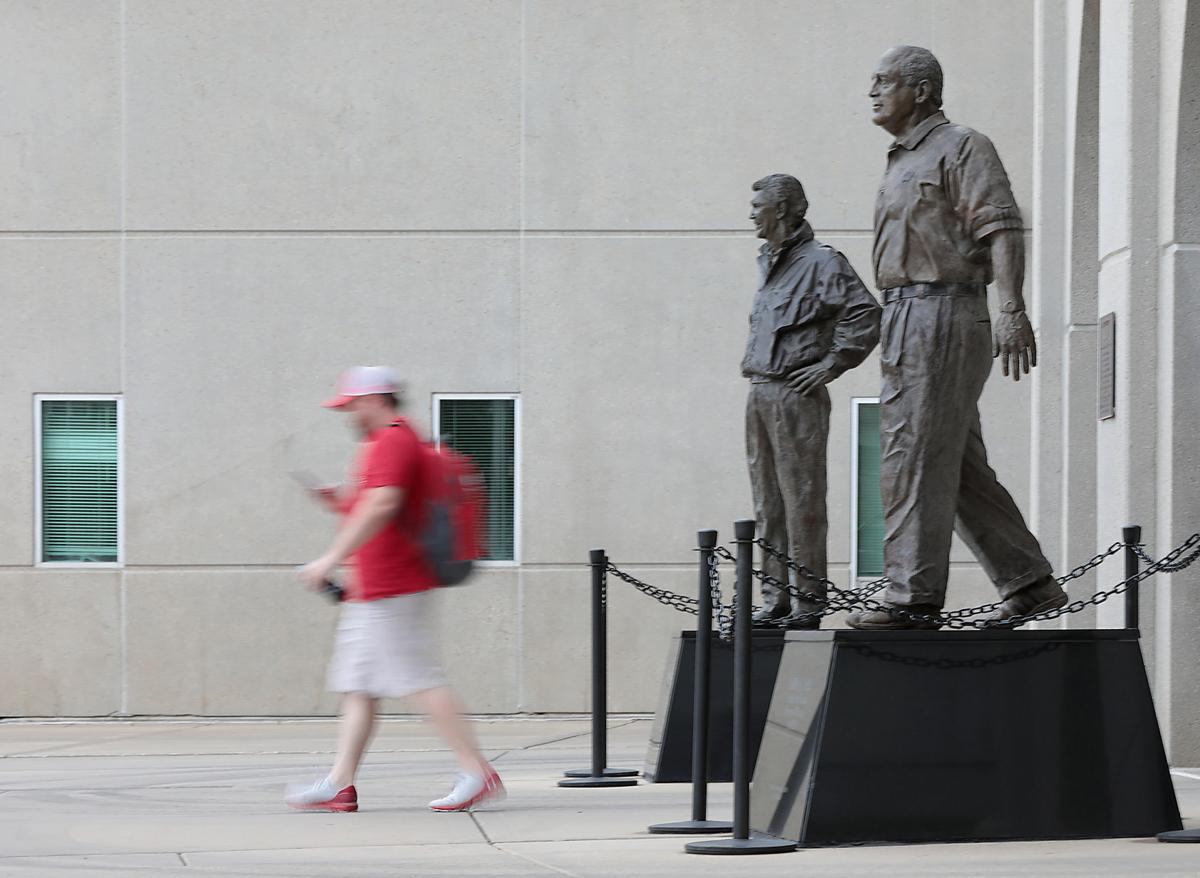 The University of Wisconsin System Board of Regents will meet Wednesday morning to approve a contract for a new Badgers athletic director.
The board is scheduled to meet at 9 a.m. Wednesday for a closed session to finalize the hiring process, according to an agenda sent to media members.
Badgers athletic director Barry Alvarez is retiring at the end of June and Chancellor Rebecca Blank said she hoped to have a successor named by early June for the position running the $130 million athletics enterprise.
A nine-person search committee met four times, most recently May 19, to consider candidates. The final decision rested with Blank.
The Board of Regents has to approve all athletics contracts valued over $500,000 annually. Alvarez was paid $1.55 million per year.
Alvarez, 74, announced his retirement plans on April 6. He arrived at UW in 1990 to rebuild a football program that had gone 9-36 over the previous four seasons. He stepped aside 15 seasons later with the most wins in program history (119), along with three Big Ten titles and three Rose Bowl victories, and was named to the College Football Hall of Fame in 2010.
He took over from Pat Richter as athletic director in 2004.
This story will be updated.
Check out the State Journal's complete coverage of Barry Alvarez's retirement announcement
The Wisconsin State Journal is providing our readers with comprehensive coverage of Barry Alvarez's retirement from his position as athletic director at the University of Wisconsin.
From a look back at Alvarez's football coaching days and the changes the department has made since he came to Madison in 1990, to an examination of what lies ahead in the university's search for a successor, we have you covered with all the latest updates and in-depth analysis of this landmark moment in Badgers history.
To continue to support journalism like this and gain full access to all of our Badgers' coverage throughout the year, please consider a digital subscription. To all of our current subscribers, we thank you for your continued support of local journalism!