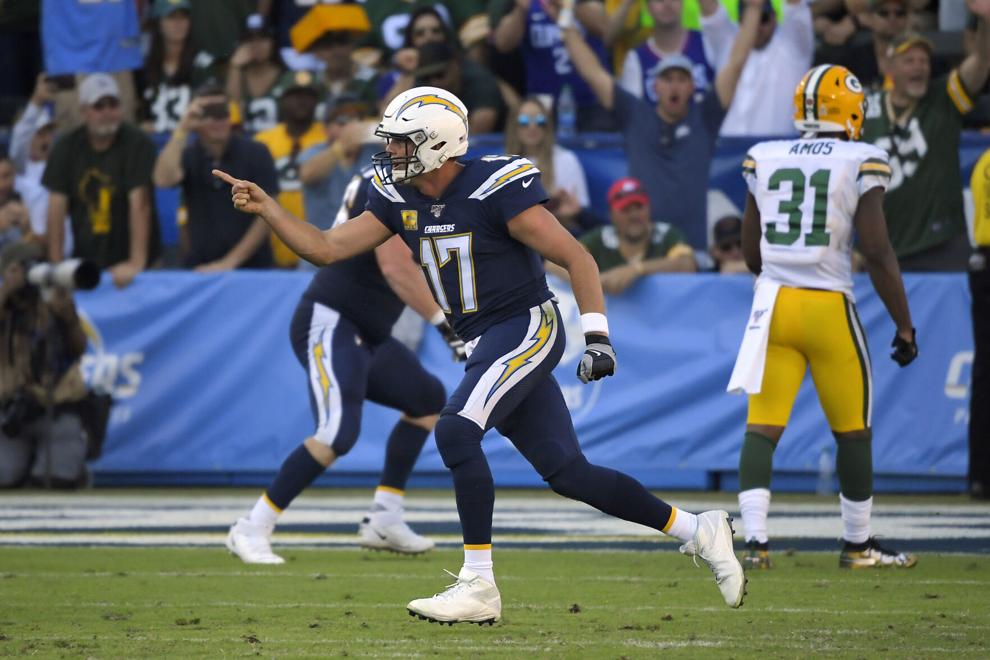 The last time the Green Bay Packers saw Philip Rivers (above), he was wearing a Los Angeles Chargers uniform and was turning back the clock on them in a 26-11 victory in which Rivers was 21 of 28 for 294 yards with a 108.3 quarterback rating. That was last year, as the Chargers handed the Packers one of their three regular-season losses, and now Rivers is leading the Indianapolis Colts and the Green Bay defense is hoping to avoid a rerun with the potential Pro Football Hall of Famer, who ranks fifth all-time in NFL history in passing yards.
"Last year we just went out there and we were lethargic and just played bad," Packers veteran safety Adrian Amos recalled. "(Rivers) is very smart, his pre-snap checks and everything are the tops in the league, so he gets them in the right call at all times, and that's something that we need to be aware of, especially on the back end."
Rivers is just the latest veteran quarterback in the general vicinity of the big 4-0 — he turns 39 next month — that the Packers have faced this season, having already battled the New Orleans Saints' Drew Brees (40) and the Tampa Bay Buccaneers' Tom Brady (43). Unlike their win over Jacksonville last week, when they were able to confuse rookie sixth-round pick Jake Luton, the Packers know Rivers won't be hoodwinked as easily. In fact, Amos said he consults the Packers' own veteran quarterback — soon-to-be 37-year-old Aaron Rodgers — for ideas on how to throw off a guy who's played so long.
"When it comes to coverages and not making it easy on them with looks and things like that, they've seen almost everything," Amos said. "There's certain things I can go ask Aaron about. 'Especially veteran quarterbacks that have seen it all, what gives them trouble? And what can we do to make it hard on them?' Because that's what you want to do on defense — you don't want to give those guys that are soon-to-be Hall of Famers, that can get in a rhythm really fast, you want to make that as hard as possible."
At the same time, Packers defensive coordinator Mike Pettine said the last thing the Packers want to do is to expend unnecessary energy in a fruitless search for something that will trick Rivers, who comes into the game with a 93.6 passer rating, into mistakes.
"There's a reason he'll go down as one of the best. He's so good at being prepared, and he knows what you're in before you know what you're in sometimes," Pettine said. "We have to be on point. We can't get caught up too much in that chess match, either. We have to be able to line up and just (play) fundamental football, beat blocks and release from blocks and all those things. We don't want to get caught up too much in the mental part. It's important, but at the same time, it's going to come down to winning our one-on-ones. But it's always a challenge to go against Philip, just because of how good he is."