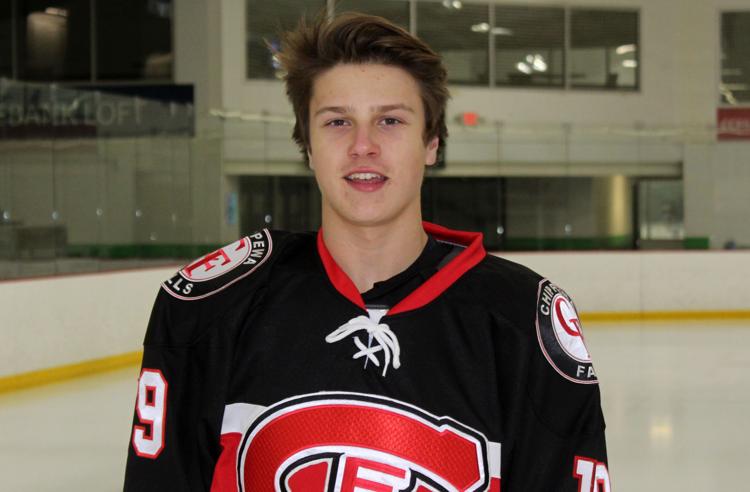 SUPERIOR — The Chi-Hi boys hockey team scored the final two goals in a 4-3 come-from-behind victory over Superior on Saturday afternoon.
The victory is the first-ever win for the Cardinals on the road against the Spartans.
Trailing 3-2 after a goal from George Hansen three minutes into the third period, the Cardinals (6-2) answered less than a minute later when Trevor Bowe tied the game back up on a goal with an assist from Owen Krista. Isaac Small put Chi-Hi ahead with less than four minutes to go with a goal on an assist from Krista.
Ben Carlson and Lucas Williams each scored two goals in the second period as the Cardinals and Spartans (1-2) ended the second tied at two. Williams opened the scoring early in the second to stake the Spartans to a 1-0 lead before Carlson scored twice 11 seconds apart to give Chi-Hi a 2-1 advantage. Williams quickly netted his second goal of the second less than two minutes later.
Zach LeMay stopped 27 shots in goal for the Cardinals.
Chi-Hi is back in action on Tuesday at home against Tomah.
Amery 5, Regis/Altoona/ McDonell 4
At Amery, the Warriors earned a tight Middle Border Conference win.
Drew Goettl scored two goals for R/A/M (6-7, 0-5) with Jackson Jones and Evan Gustafson each adding one goal.
Regis/Altoona/McDonell hosts Somerset on Tuesday.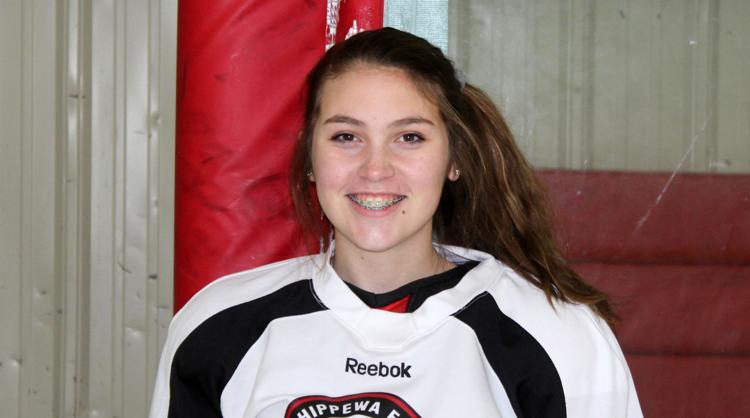 Chippewa Falls/Menomonie 2, Bay Area 1 (OT)
At Menomonie, Kendall Rudiger's power-play goal in overtime lifted the Sabers over the Bears.
Rudiger netted the game winner at the 4:50 mark of the extra frame on an assist from Joey Schemenauer for the Sabers (4-2-1).
Emme Bergh tied the game at one in the third period on her unassisted power-play goal at 12:40 after the Bears (2-1-1) took a 1-0 lead in the first period on Jordan Brady's goal.
Caroline O'Dell stopped 21 shots in net in the victory.
Chippewa Falls/Menomonie plays at St. Croix Valley on Tuesday.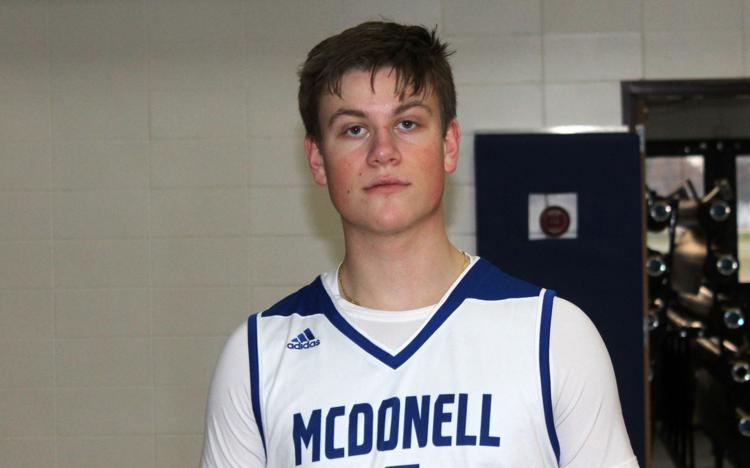 McDonell 70, Marshfield Columbus 58
At Marshfield, the Macks hit nine 3-pointers in a nonconference win over the Dons.
Logan Hughes had 22 points to lead the way for McDonell (5-3) and was joined in double figures by Jake Siegenthaler with 16 points and Tanner Opsal with 12.
Eden Jacobsen and Grant Olson each scored 17 points for Marshfield Columbus (8-2).
McDonell plays at Osseo-Fairchild on Monday.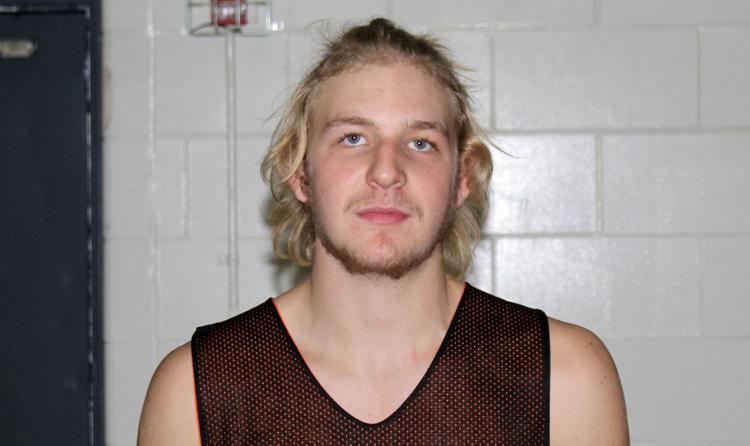 At Ladysmith, the Lumberjacks topped the Blackhawks in a Heart O'North matchup.
Dalton Cook and Connor Crane had 15 points each and combined for four of the team's nine 3-pointers for the Blackhawks (0-1, 0-1).
Brady Ingersoll led all scorers with 17 points for Ladysmith (4-3, 3-3).
Bloomer hosts Ladysmith on Tuesday.