The McDonell volleyball team opened the season with a four-set victory (26-24, 19-25, 25-21, 25-20) over Marshfield Columbus on Tuesday evening at McDonell.
Destiny Baughman led the Macks (1-0) with 15 kills while adding 13 digs. Lauryn Deetz and Sydney Flanagan each had 15 digs, Marley Hughes chipped in with a pair of blocks and Sidney Rice and Kait Ortmann had 13 and eight kills respectively.
Maggie Craker had a team-best 37 assists to go with 19 digs and four aces in the victory.
"It was a good match, it was a hard-fought match on both sides," McDonell coach Kat Hanson said of the win. "We changed strategy, things in the middle of it and the kids adapted well. They had to dig in and pick up our level of play a little bit and we had to earn our points. We weren't given anything tonight, we had to work hard to earn them."
McDonell begins Western Cloverbelt Conference play on Thursday at Eau Claire Regis.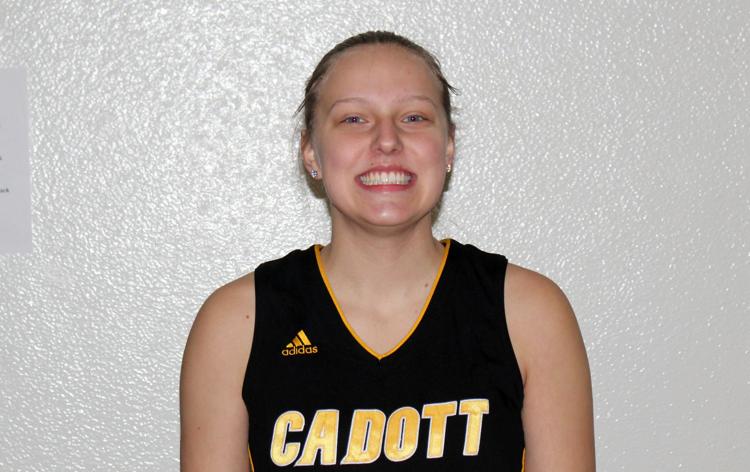 Cadott 3, Neillsville 1At Neillsville, the Hornets won the final two sets to grab a nonconference win over the Warriors (25-19, 21-25, 25-18, 25-22).
Jada Kowalczyk and Makenna Barone each had 11 kills while Kowalczyk added 12 digs and Barone chipped in with four blocks. Lexxie Rowe had seven kills and five blocks, Elly Eiler had seven kills and five blocks, Haylee Rowe led the team with 39 assists and Lauryn Goettl had 25 assists for the victorious Hornets.
Cadott (1-0) hosts Altoona on Tuesday.
Cornell 3, Birchwood 0At Cornell, the Chiefs swept the Bobcats in an East Lakeland Conference opener (25-18, 25-16, 25-12).
Jayda Turchen had seven digs, six kills and five aces for Cornell (1-0, 1-0) while Makya Heatherington had a team-best 10 digs, eight assists, five kills and three aces. Michaiah Galster added eight assists, six kills and three aces.
Cornell plays at New Auburn on Thursday.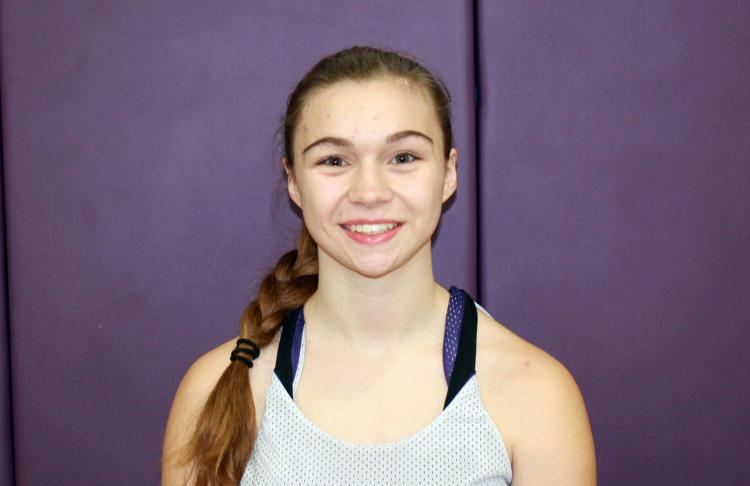 Bruce 1At Holcombe, the Chieftains lost the first set but prevailed against the Red Raiders in an East Lakeland Conference opener (22-25, 25-8, 25-8, 25-14).
Josie Elmberg and Karlee Anders led the Chieftains (1-0, 1-0) with six and five kills, respectively. Allison Golat-Hattamer had a team-high 18 assists while Anders led the team with 22 digs and Annabelle Wincek was close behind with 20.
Lake Holcombe is off until hosting Cornell next Tuesday.
River Falls 4, Chi-Hi 0At River Falls, the Cardinals fell to the Wildcats in a Big Rivers Conference season opener.
Steel Brooke made 13 saves in net for the Cardinals (0-1, 0-1).
Chi-Hi hosts River Falls on Thursday.
Cadott boys second at Neillsville/Granton inviteAt Neillsville, the Hornet boys finished second to the hosts at the Neillsville/Granton invitational.
Peter Weir led the Hornets by taking third place in 18 minutes, 12.1 seconds. Tad Weiss finished sixth, Zach Morgal was 10th, Evan Freed finished 13th and Sage Handrick came home 28th to round out the scoring runners for the team as it finished with 50 points, trailing only Neillsville/Granton (43). Neillsville/Granton's Taytor Lowry won the boys race in 17:38.3, less than a second in front of teammate Skylar Drinka.
Meadow Barone finished fifth in the girls race to pace the Hornets as the team took third in team scoring with 59 points, trailing Loyal/Greenwood (36) and Neillsville/Granton (55). Lucy LIndeman (ninth), Kaileigh Tice (11th), Jessica Klucas (17th) and Jaycee Stephens (19th) were the other scoring runners for Cadott. Loyal/Greenwood's Savannah Schley won the race in 21:39.2.
Bloomer boys win in SpoonerAt Spooner, the Blackhawk boys continued to find victory by finishing as the top team at the Spooner invite.
The 'Hawks won with 23 team points, a strong total thanks to having five of the first seven finishing runners. Lucas Anderson (18:34.5) and Anders Michaelsen (19:17.0) finished second and third, respectively, to lead the way. Jdaen Ryan (fifth), Jaden Halom (sixth) and Evan Rogge (seventh) also finished the course in less than 20 minutes as the Blackhawks were well out in front of Ladysmith (57) for first. Barron's Marcus Peterson won the race in 18:10.9.
Kylie Culver and Grace Anderson led the Bloomer girls by finishing 17th and 18th, respectively. Brooke Wittrock was 24th, Georgia McManus came home 26th and Taylor Revoir finished 29th as the girls were fifth in team scoring with 113 points as Hayward (40) edged Cameron (42) for first. Barron's Fran Peterson won the race in 20:33.7.
Get in the game with our Prep Sports Newsletter
Sent weekly directly to your inbox!