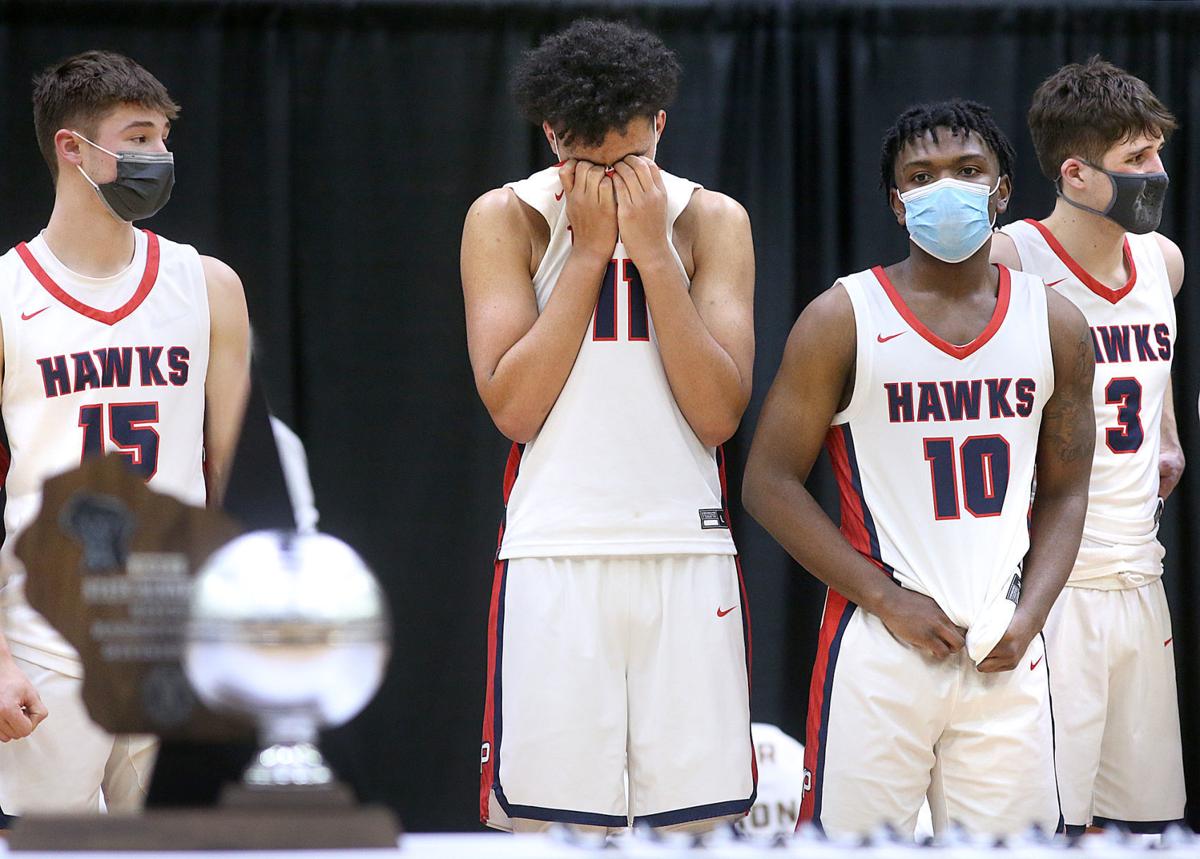 LA CROSSE — They gathered in the lane under the basket they shot at during the second half and put down a silver ball in front of them.
Seven dropped to knee as coaches and teammates stood behind them. Medals dangled around their necks as they started stone-faced at someone taking a team picture.
At that moment, all of them were still trying to figure out what had just happened on the La Crosse Center floor. The Prairie School boys basketball team was on its way to winning a WIAA Division 4 title less than 60 minutes ago, but it all fell apart during a 14-point second half.
The Hawks lost a big lead to Oshkosh Lourdes Academy and then the game when Nathan Slagter beat the buzzer with a shot under the basket to give the Knights a 43-41 championship victory.
"It happened slow," Prairie coach Jason Atanasoff said of watching his team lose what peaked as a 19-point lead in the first half and reached 17 in the second. "They got it to 10, then they got it to three, then they hit a 3 to tie it up. We burned three timeouts during all of this, and then it went back and forth."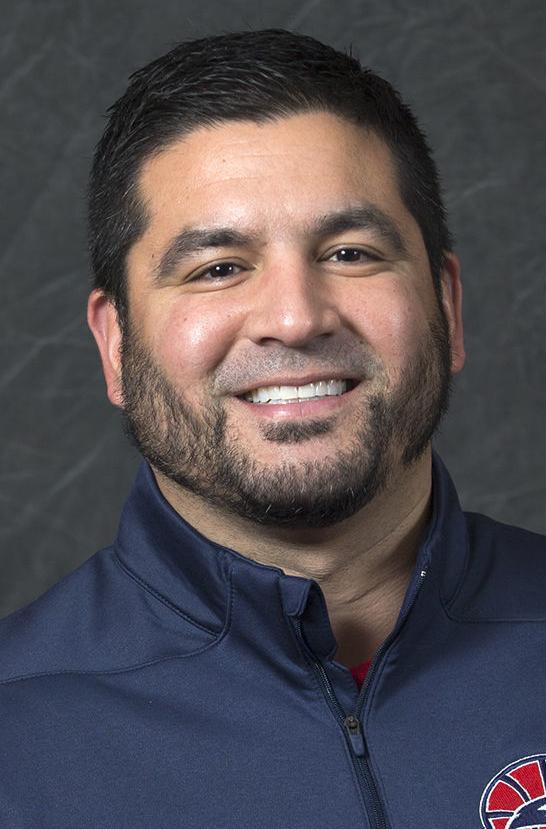 "... You could kind of feel it (slipping away), but I wouldn't say I ever lost confidence in my team. We've been in plenty of these situations this year and, more often than not, found a way to get it done."
Second-seeded Lourdes (25-5) got it done in the end by converting offensive rebounds on their final two possessions after Jacob Fallico gave the top-seeded Hawks (24-4) a 41-39 lead on a 3-pointer with 2 minutes, 2 seconds remaining.
The Knights didn't shoot the ball well at all in the first half, but picked things up in the second.
Senior Preston Ruedinger, however, missed a jump shot in an attempt to tie the game. Teammate Joshua Bauer was there for the rebound and easy basket with 1:45 to go as Lourdes forced the tie.
Prairie moved the ball and found Kody Krekling open for a 3-point attempt at the other end. Krekling, who made one earlier, missed the mark, and the Knights pulled down the rebound.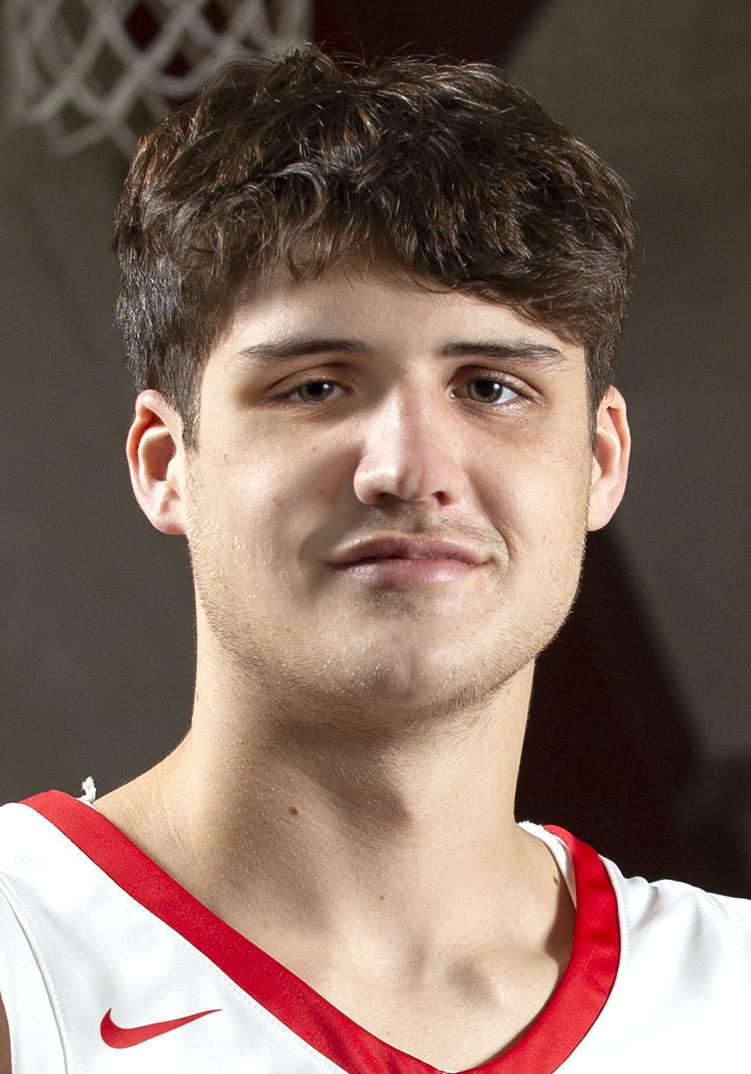 "Kody got a good look at a 3, and he's been hitting them all year," Atanasoff said. "Unfortunately, that one didn't fall, and they held it."
Bauer missed a 3-pointer from the left corner, but Ruedinger pulled down the rebound, and the Knights called a timeout with 39 seconds left.
Ruedinger fed Slagter with a bounce pass into the left side of the lane, and Slagter's winning shot just eclipsed Antuan Nesbitt's right hand as he went for the block.
"I felt like I was really close," Nesbitt said of the attempted block. "I saw (Slagter) come off the screen and (Ruedinger) step up, so I decided to rotate over. He (shot) a really high floater, and I jumped. I was really close to the ball, but I wasn't able to get it."
Nesbitt scored a team-high 12 points for the Hawks, while Asanjai Hunter added 11 and Krekling 10. Ruedinger and Bauer scored 13 apiece to lead Lourdes.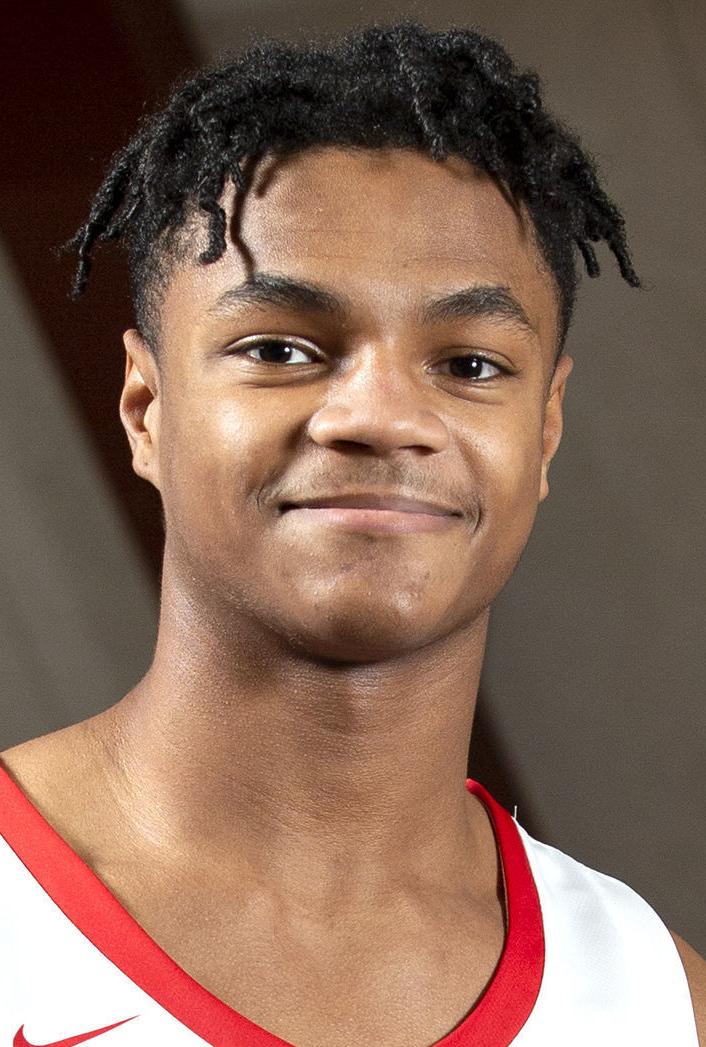 It was an unlikely ending to a game that went the opposite way for the entire first half.
The Hawks scored the first 15 points by rebounding well, forcing turnovers and getting into transition. Prairie scored the 14th and 15th of those points on a Nesbitt slam dunk that was set up by Krekling off a rebound.
Nesbitt later set up Hunter and Krekling for easy baskets after rebounds and one-handed passes down the court for a 23-4 advantage with 9:14 left in the half.
But as soon as the Knights started making their second-half push, the Prairie offense became much more deliberate. Part of that was due to Nesbitt and Hunter picking up their fourth fouls within about 90 seconds of each other.
Ruedinger, who scored two points on 1-for-9 shooting with Hunter all over him in the first half, followed Hunter's fourth foul with a 3-pointer and jump shot to give Lourdes its first lead at 35-33 with 5:38 left.
"I got them back in," Atanasoff said of Hunter and Nesbitt. "But I think it really did take away some of our aggressiveness defensively.
"We also got a little stale on offense, but credit Lourdes for really getting after it defensively. They made some key shots at the end."