Beaver Dam has risen one spot, to No. 4, in the latest Associated Press Division 2 girls basketball state rankings released Tuesday.
The Golden Beavers (16-2) are currently on a 10-game win streak after losing back-to-back games to Division 2 No. 1 Reedsburg (17-0) and Division 4 No. 3 Milwaukee Academy of Science in early December.
Sun Prairie (12-3) fell three spots to No. 9 in the Division 1 rankings this week, after a last-second 47-45 loss to Verona on Saturday.
Here's how voters, consisting of sports reporters and broadcasters across the state, voted this week:
---
GIRLS BASKETBALL ASSOCIATED PRESS WEEKLY STATE RANKINGS
Here is The Associated Press Wisconsin girls basketball poll for the week of January 25, with first-place votes in parentheses, record, total points and last week's ranking, as voted upon by a statewide panel of sports writers and broadcasters:
Division 1
School;Record;Points;Last Week
1. Hortonville (11);16-1;110;1
2. Kettle Moraine;14-2;90;2
3. Brookfield East;15-1;85;3
4. Appleton East;13-3;66;7
Others receiving votes: Kaukauna 10, Brookfield Central, Verona Area 7, Wausau West 6, Janesville Craig 2, Green Bay East 1.
---
Division 2
School;Record;Points;Last Week
1. Reedsburg (11);17-0;110; 1
6. New Berlin Eisenhower;11-3;53;6
Others receiving votes: McFarland 2, New Berlin West 1, Waukesha West 1, South Milwaukee 1.
---
Division 3
School;Record;Points;Last Week
1. Waupun (11);16-0;110;1
3. Prairie du Chien;15-1;89;3
8. Milwaukee School of Languages;10-3;28;5
9. Martin Luther;13-4;13;9
Others receiving votes: Wrightstown 10, Catholic Memorial 9, Berlin 3, Amherst 1, Xavier 1, Lake Country Lutheran 1, Lake Mills 1.
---
Division 4
School;Record;Points;Last Week
1. Mineral Point (11);17-0;110;1
2. La Crosse Aquinas;13-2;86;4
3. Milwaukee Academy of Science;13-3;80;3
4. Westfield Area;17-1;72;5
5. Osseo-Fairchild;15-1;62;2
8. Saint Mary Catholic;15-1;38;10
10. Neillsville;13-2;14;7
Others receiving votes: The Prairie School 13, Cadott 4, Ladysmith 2, Mishicot 1, Auburndale 1.
---
Division 5
School;Record;Points;Last Week
1. Randolph (10);17-0;108;1
3. McDonell Central;13-2;80;3
5. Blair-Taylor;13-1;60;6
7. Sheboygan Area Luth.;14-2;42;8
Others receiving votes: Argyle 8, Oakfield 7, Athens 7, Prairie Farm 3.
Girls basketball preview: 10 players you need to know in the Badger East Conference
Kylie Wittnebel, jr., F, Beaver Dam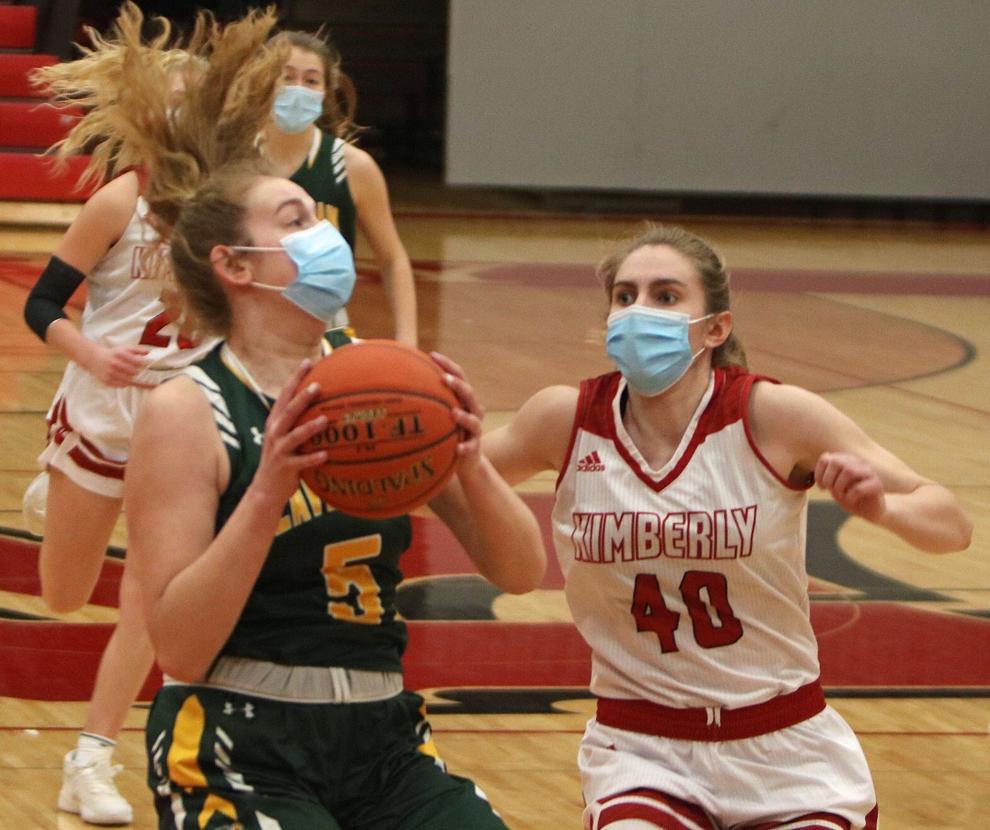 The 6-foot forward averaged 8.0 points a game in 25 games, finishing fourth on the Golden Beavers. That makes her the top returning scorer on a perennial powerhouse after the loss of several key seniors, including two all-state players. She has the opportunity to be a breakout candidate for a program that has been as consistently dominant as any in southcentral Wisconsin over the past five years.
Gabby Wilke, so., G/F, Beaver Dam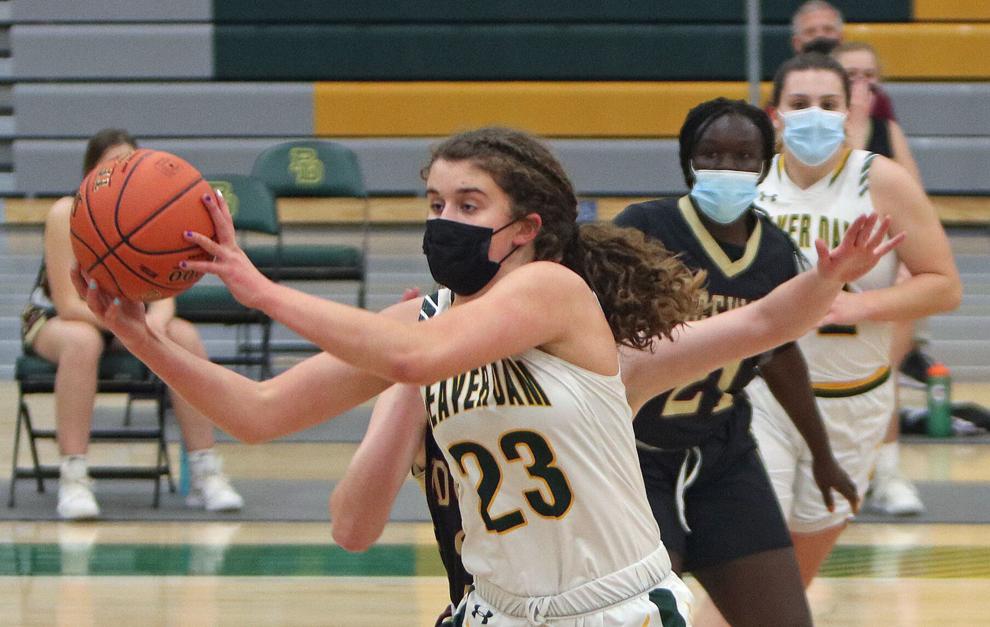 Behind Wittnebel, Wilke is the next leading returning scorer for the Golden Beavers with 7.8 points per game last season. The 6-foot-2 sophomore already has offers from five Division I colleges including North Dakota, Milwaukee and Green Bay. If the Golden Beavers are to continue their 54-game conference winning streak and return to state, Wilke and Wittnebel will need to lead.
Jaelyn Derlein, jr., G, DeForest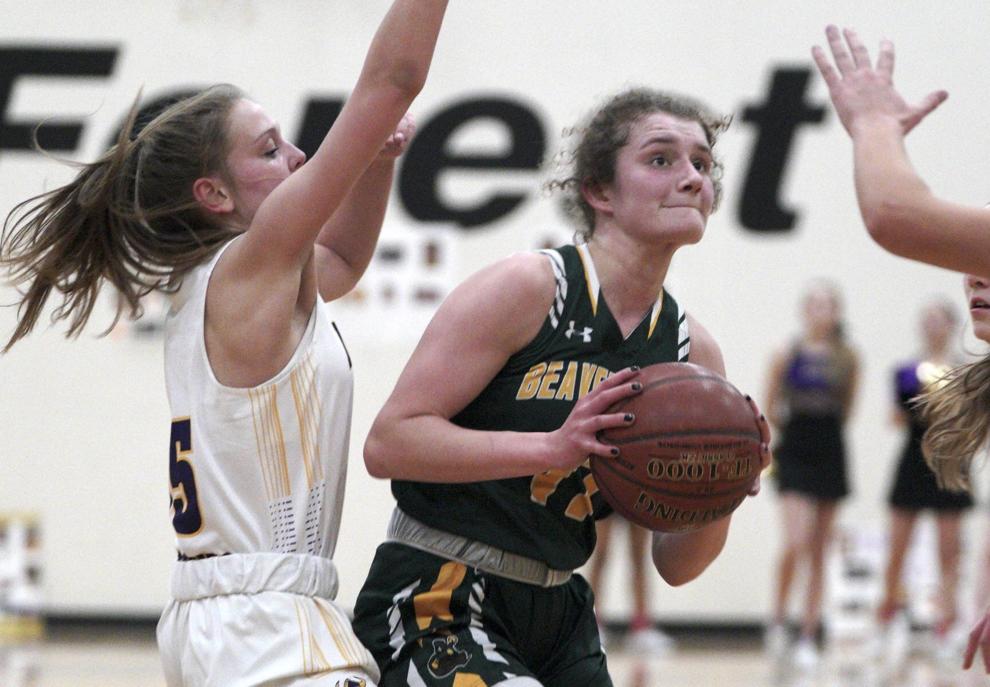 The junior earned State Journal all-area honorable mention last season after averaging 10.8 points and 3.1 rebounds per game. This followed a 2019-20 season in which she earned an all-conference honorable mention as a freshman. But it was a tale of two different seasons for the Norskies, who went 21-4 in Derlein's rookie campaign and 8-7 last year in a COVID-shortened season. 
Taylor Marquart, sr., G, Fort Atkinson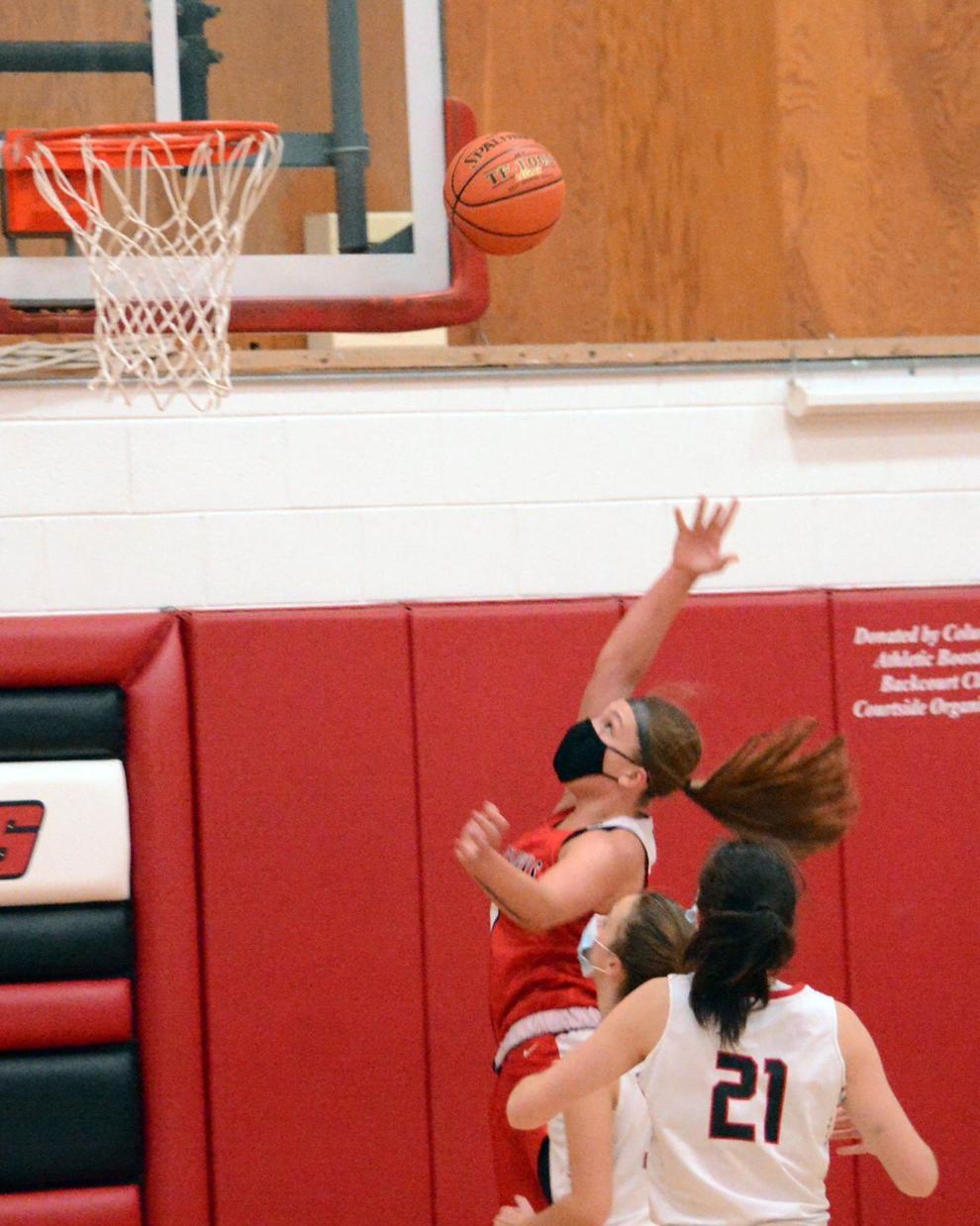 The 5-foot-10 senior was the third-leading scorer in last season's Badger South Conference, averaging 13.9 points per game, which accounted for nearly a third of her team's 45 points per game. Marquart, an Angelina College (Texas) commit, will have a large role to play if the Blackhawks are to show improvement from an 8-15 record last season.
Tyla Staude, sr., G/F, Fort Atkinson
Staude is the other half of the Blackhawks' returning dynamic scoring duo, as her 12.7 points per game would have led almost every other team in the conference last season. This effort from the 5-foot-8 senior followed a sophomore season that earned her an all-conference honorable mention when she averaged 11.4 points in 23 games played.
Avery Poole, sr., G, Monona Grove
Poole is expected to take on an increased role for the Silver Eagles, who have an opening at point guard. She's the leading returning player in scoring (9.2) and assists (1.0). The then-junior also averaged 3.1 rebounds and 0.5 steals per game. Seeing Poole take another step or two would go a long way if Monona Grove is to bounce back from last year's 3-5 record.
Ava Loftus, sr., G, Stoughton
The 5-foot-8 senior led Stoughton in scoring last season (11.6 points), averaging more than double the next closest player on the team. A Minnesota State-Moorhead commit, Loftus also led the way in rebounding (4.2) and steals per game (1.5), plus was tied for second in assists (1.1). She'll aim to turn around a Vikings team that went 2-8 last season.
Lily Gifford, sr., G, Watertown
Already an established defensive presence with 2.5 steals per game last season, the 5-foot-10 senior is expected to improve on her 5.1 points per game with the team's top three scorers from 2020-21 gone. Gifford, who committed to Loras College in August, also averaged 2.2 rebounds, 1.9 assists and 0.9 blocks per contest.
Lauren Meudt, sr., G, Waunakee
The 5-foot-10 senior has proven herself a threat on both ends of the court. She is the Warriors' second-leading returning scorer with 8.6 points per game, and on defense she swiped an impressive 2.6 steals per game. Meudt also averaged 3.6 rebounds and 1.1 assists per contest.
Ashley Sawicki, sr., F, Waunakee
A towering presence at 6-foot-2, the senior nearly averaged a double-double with 11.4 points and nine rebounds per game last season. She is Waunakee's top returning scorer and led last year's team in rebounding and blocks per game (1.0) to go along with 1.1 steals per game. She currently has a college offer from St. Cloud State.