Scott Parker is rarely surprised.
But even the longtime Chi-Hi boys hockey coach was stunned to see what was lined up on Saturday evening at Chippewa Ice Arena as the 1987-88 Cardinals team and Parker were honored during the team's contest against Sun Prairie.
Nearly all members of the program's first state qualifying team made the trip back to Chippewa Falls, coming from around the country. It was the chance for many people to reconnect with former teammates they had not seen in three decades. The team was introduced during the first intermission and Parker was also presented with an award by the team in honor of his three-plus decades leading the Cardinal program.
The 1987-88 season still stands out to Parker to this day. Not just because it was the program's first trip to the state's biggest stage. Not because it was Parker's first season as a head coach after being an assistant coach and a rich college playing career at UW-Eau Claire prior to that. But because it's a team he still refers to today.
"They all had their own personalities and it was a real magical time," Parker said of the team. "It's hard to get that magic in the bottle and that's what we're trying to do now is every year I coach I try to recreate that to get them going. Sometimes you have the talent and sometimes you don't."
The Cardinals finished the season with 17-6-1 record, defeating Rice Lake 6-1 in the sectional finals to advance to state before falling to eventual state champion Madison Memorial in the semifinals.
Assistant coach Chris Ahles and several others made the trip from Lino Lakes, Minnesota, and said what made the team great was its all-around ability.
"We were good in all three phases of the game," Ahles said. "We were pretty good on special teams — a good power play and a good (penalty) kill — we had a nice D core and we had a couple special forwards that could put the puck in the net and so we weren't lacking in any major part of the game. We had very good goaltending."
Ahles met Parker while playing for the Blugolds earlier in the 1980s when the team won the 1984 National Association of Intercollegiate Athletics national championship with a 6-1 victory over Michigan-Dearborn under coach Wally Akervik. Parker earned Most Valuable Player honors for the tournament for his work anchoring the Blugold defense.
Ahles said Parker was able to walk the fine line of making his team work hard, yet having the respect and admiration of his players. Of all the great memories made that season, one stands out for Ahles and it came as the team was ready to leave Chi-Hi for Madison.
"They had lined the hallways with students and had a teepee V (made with their arms) and we're going under it and they're all patting us on the back," Ahles said. "I'll never forget that moment going through the high school. It was just fantastic."
Under Parker, Ahles and the late Randy Schoof, the Cardinals soared to new heights that season and set the tone for a program that returned to state a season later after winning its first Big Rivers Conference championship before making three trips in the 1990s.
"I just got done talking about that team to my team and how they were really good at defining roles," Parker said of the 1987-88 team. "That first line we had was very dynamic, very fast but then the other lines were shutdown lines or they chipped in a goal here or there. It wasn't just a one-line team."
Mike Elkin was a senior defenseman on the 1987-88 team and said the work Parker had the team put in paid dividends.
"He did a tremendous job," Elkin said of Parker. "We were always hard workers, but he pushed us to a limit of really working us hard to where we even questioned it a little bit. We won a big game early in the year and then it was sort of game on. Then we believed in him, he believed in us and when you're positive and you believe in each other, a lot of great things can happen."
Elkin later returned as an assistant coach under Parker and is a current co-head coach for the Neenah/Hortonville/Menasha co-op. Over the years Elkin and others have gotten the chance to coach for and against the children of former teammates. But for Elkin and others, Saturday's get together wasn't just about old teammates being able to see each other — it was about families being able to see each other as well.
The Chi-Hi program has yearly awards named after standouts from that 87-88 team with The Mike Elkin Award for most dedicated player and the Johnny Altmann Award for most valuable offensive player.
The 1987-88 team members spoke to this year's Chi-Hi squad prior to the contest and even shared a few stories from their time on the ice. Some of them have certainly heard them before — five of those players have kids on this year's team.
They no doubt had many important things to share.
And Parker appreciated everything they had to say.
"I didn't really plan on still being the coach 30-some years later but here I am and I guess it's great that I'm here because there's still that connection. And when we have the current players on the ice and their dads taking pictures it makes it full circle," Parker said. "I'm really lucky that way when we have guys that come back and visit. We're very fortunate."
Sun Prairie at Chi-Hi boys hockey 1-19-19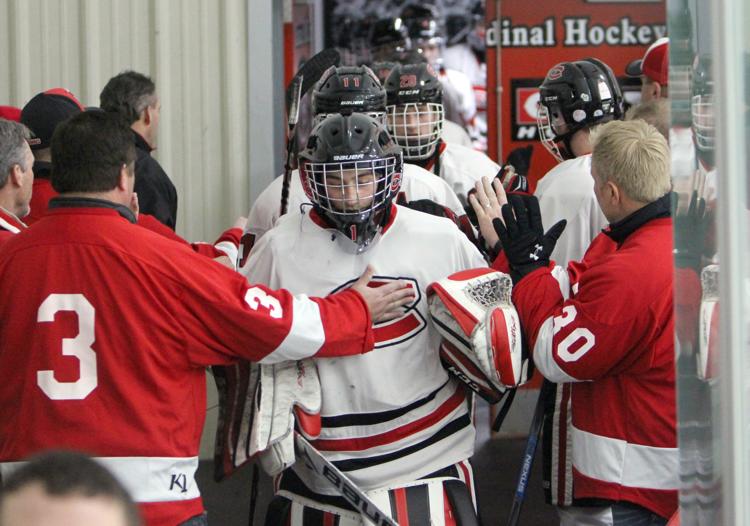 Sun Prairie at Chi-Hi boys hockey 1-19-19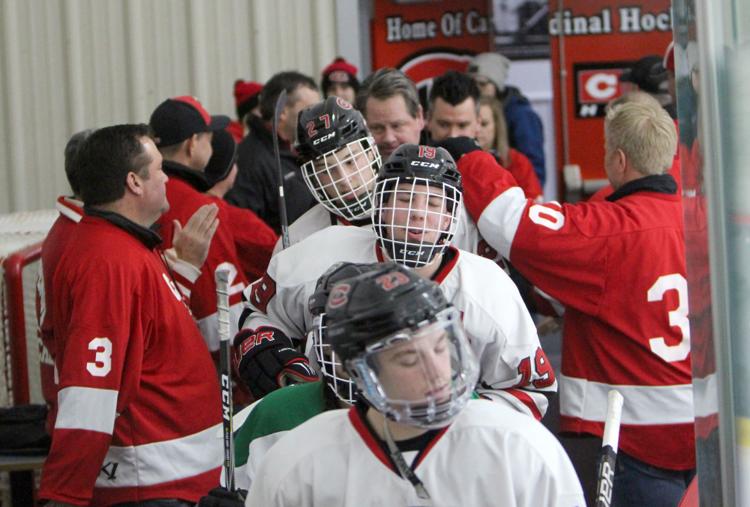 Sun Prairie at Chi-Hi boys hockey 1-19-19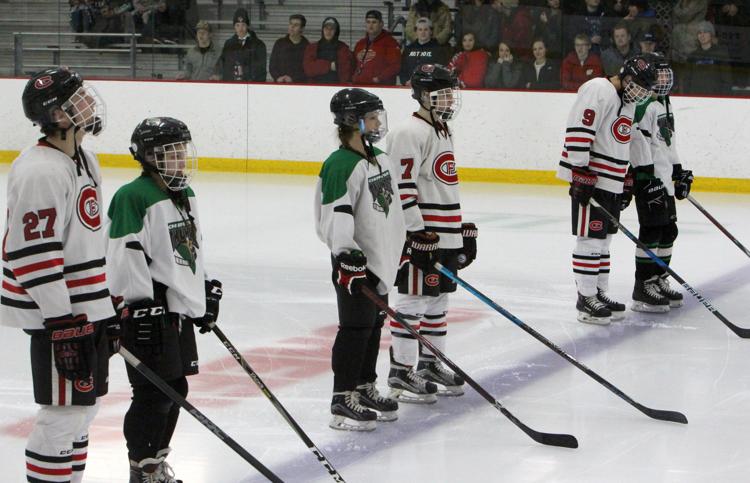 Sun Prairie at Chi-Hi boys hockey 1-19-19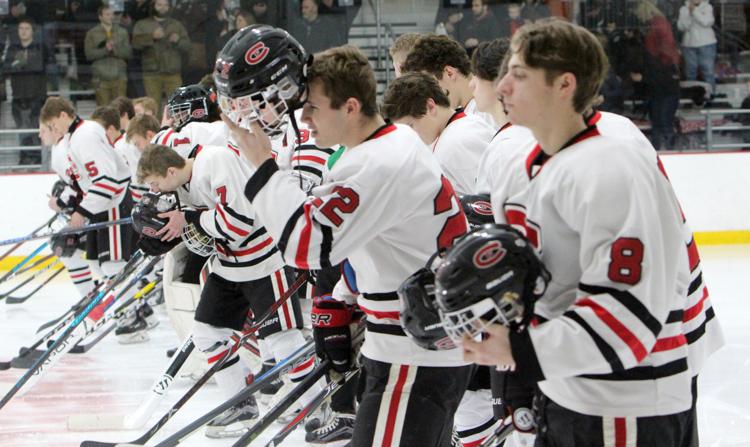 Sun Prairie at Chi-Hi boys hockey 1-19-19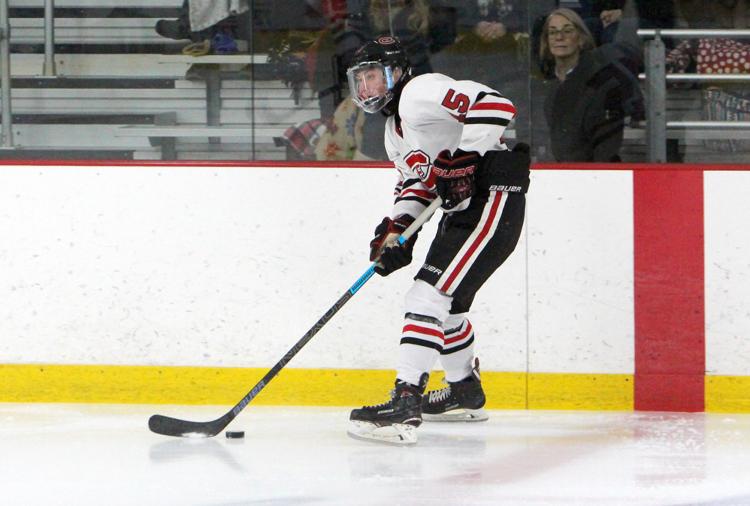 Sun Prairie at Chi-Hi boys hockey 1-19-19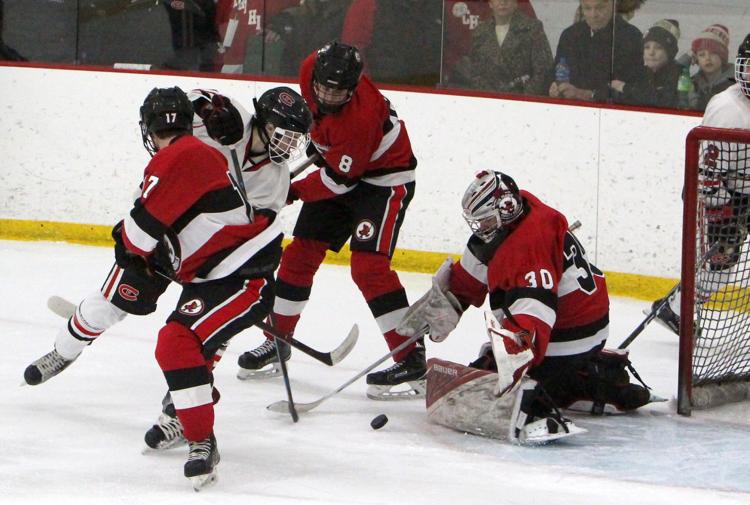 Sun Prairie at Chi-Hi boys hockey 1-19-19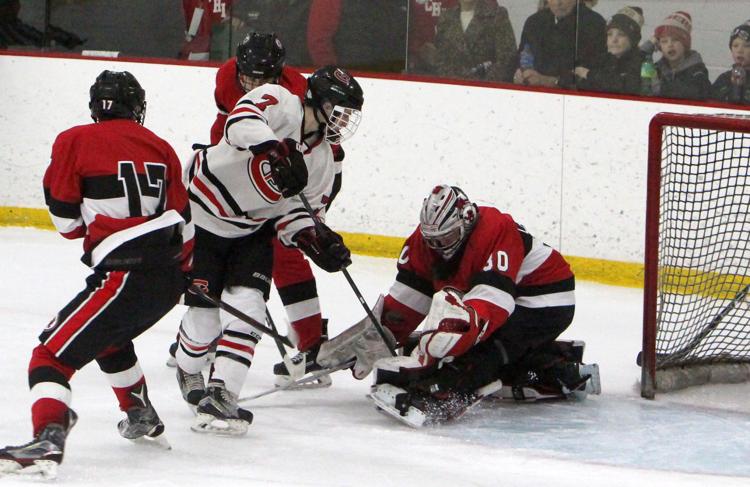 Sun Prairie at Chi-Hi boys hockey 1-19-19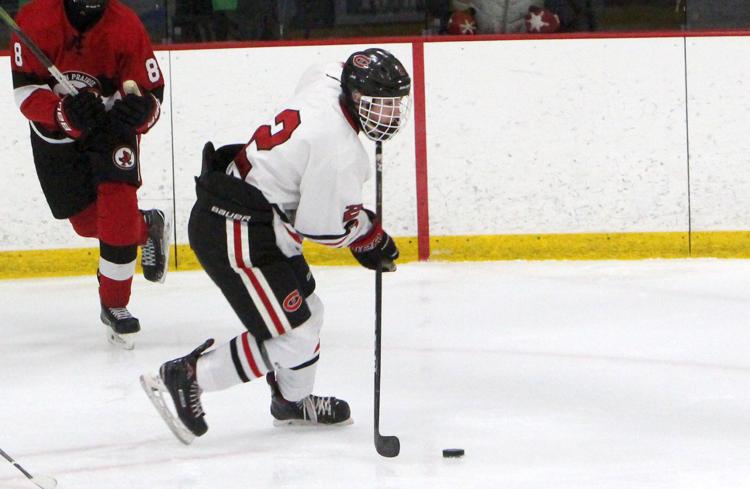 Sun Prairie at Chi-Hi boys hockey 1-19-19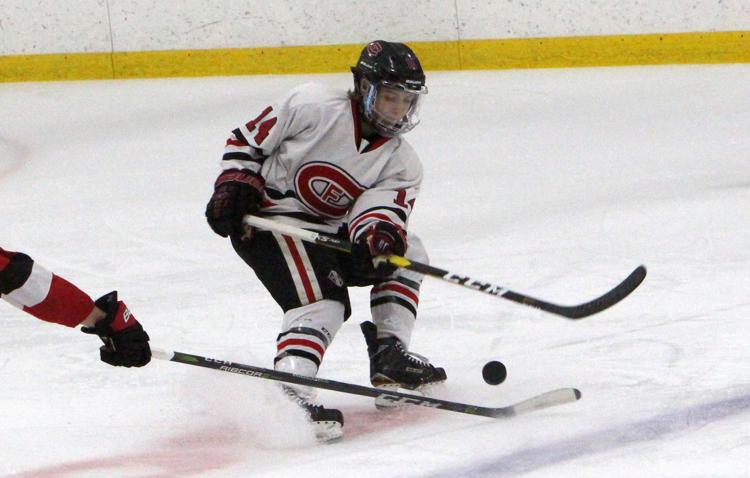 Sun Prairie at Chi-Hi boys hockey 1-19-19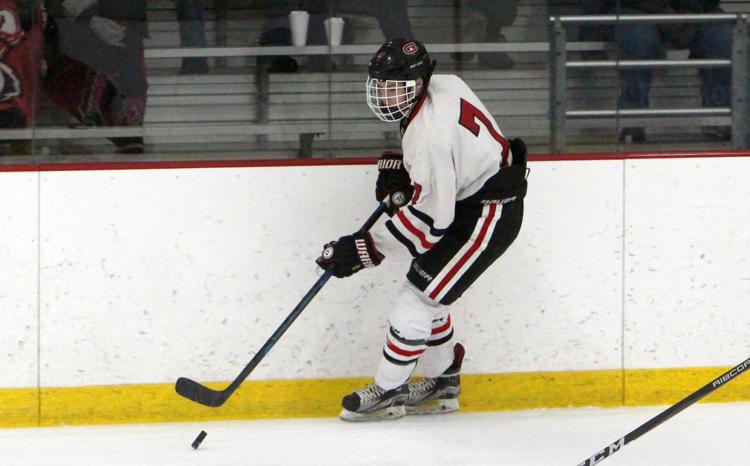 Sun Prairie at Chi-Hi boys hockey 1-19-19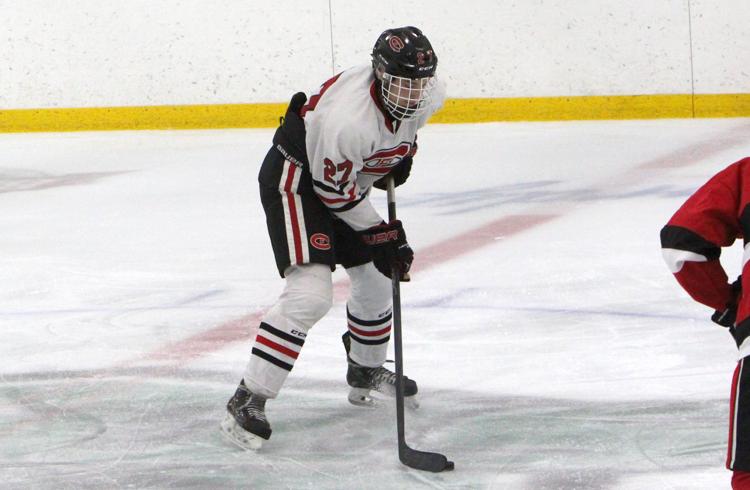 Sun Prairie at Chi-Hi boys hockey 1-19-19
Sun Prairie at Chi-Hi boys hockey 1-19-19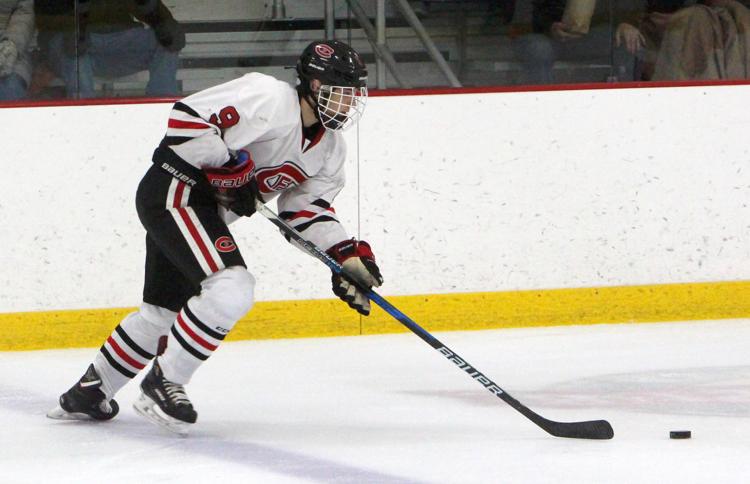 Sun Prairie at Chi-Hi boys hockey 1-19-19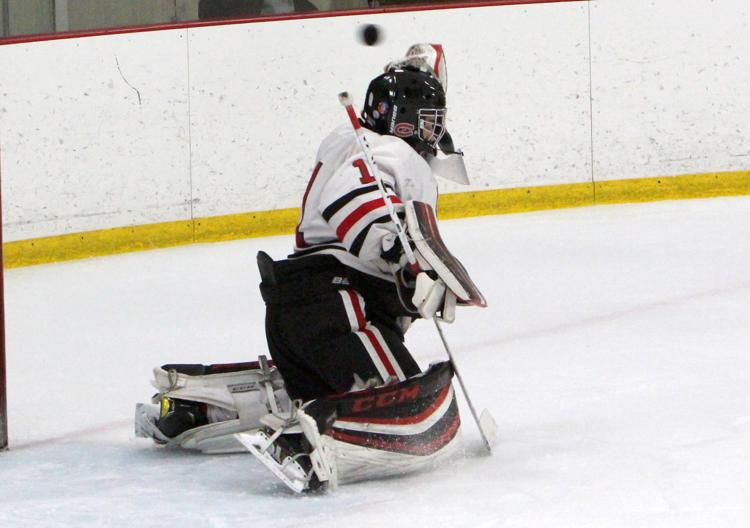 Sun Prairie at Chi-Hi boys hockey 1-19-19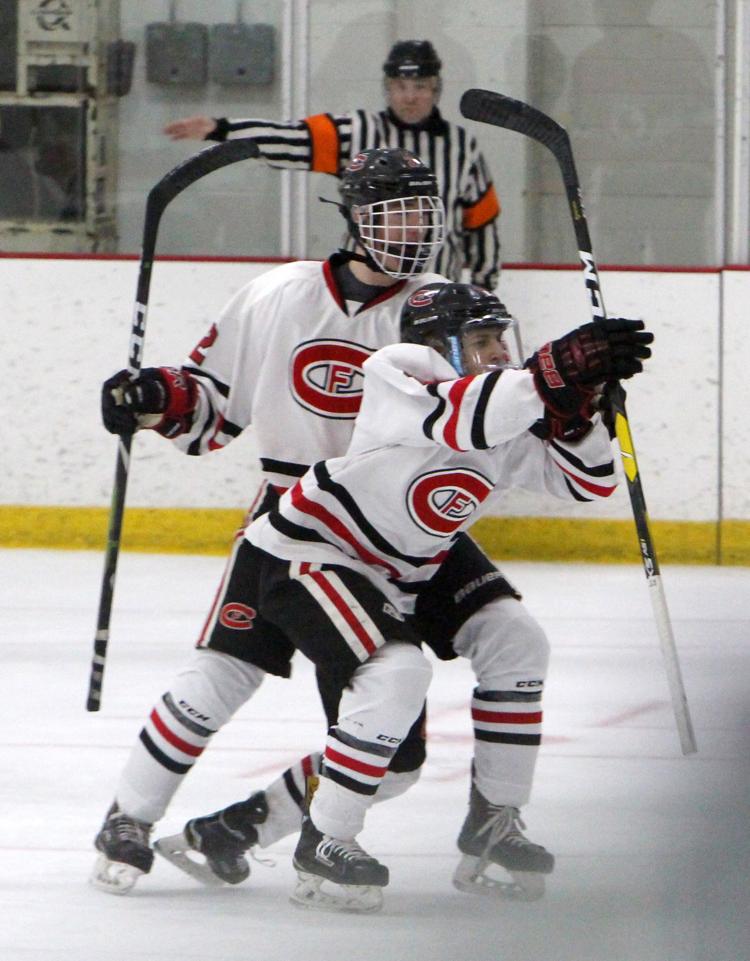 Sun Prairie at Chi-Hi boys hockey 1-19-19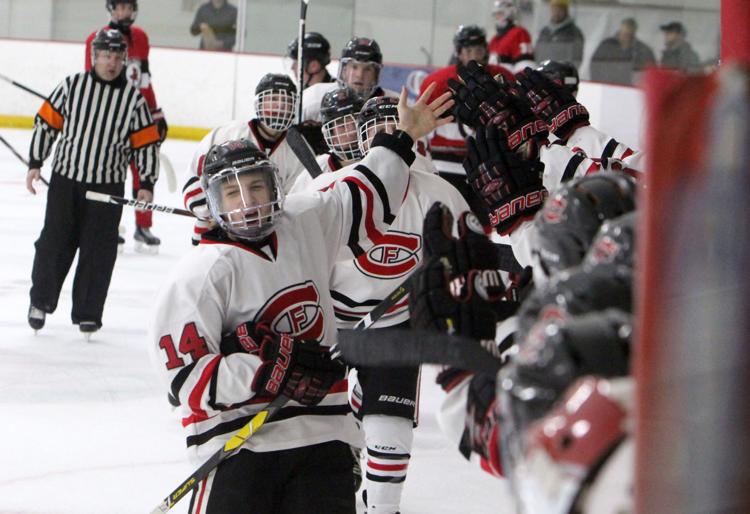 Sun Prairie at Chi-Hi boys hockey 1-19-19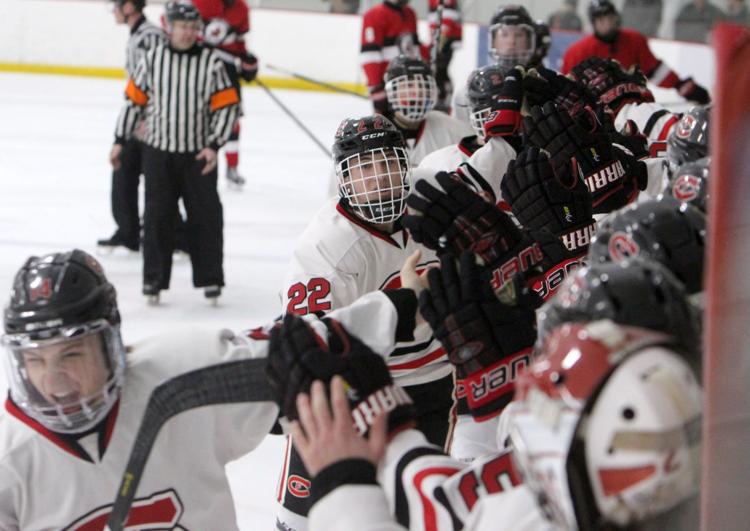 Sun Prairie at Chi-Hi boys hockey 1-19-19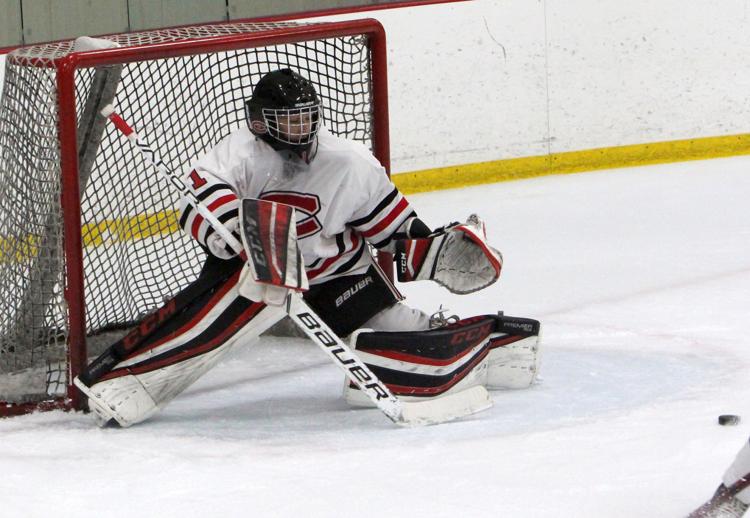 Sun Prairie at Chi-Hi boys hockey 1-19-19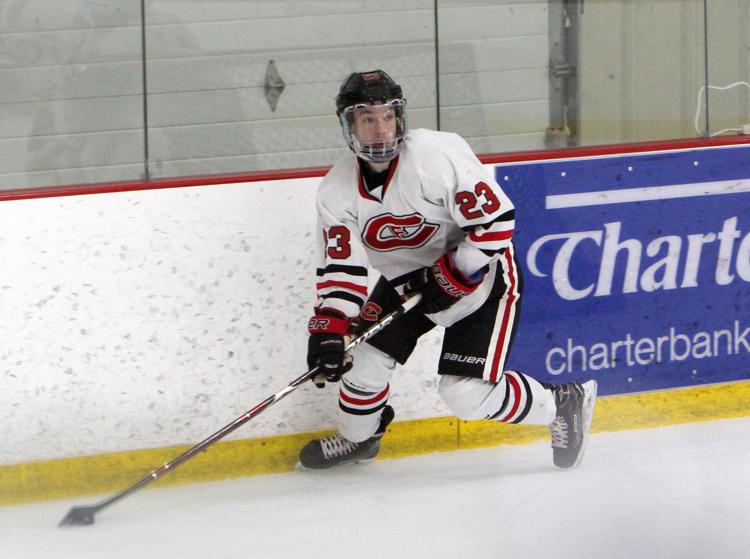 Sun Prairie at Chi-Hi boys hockey 1-19-19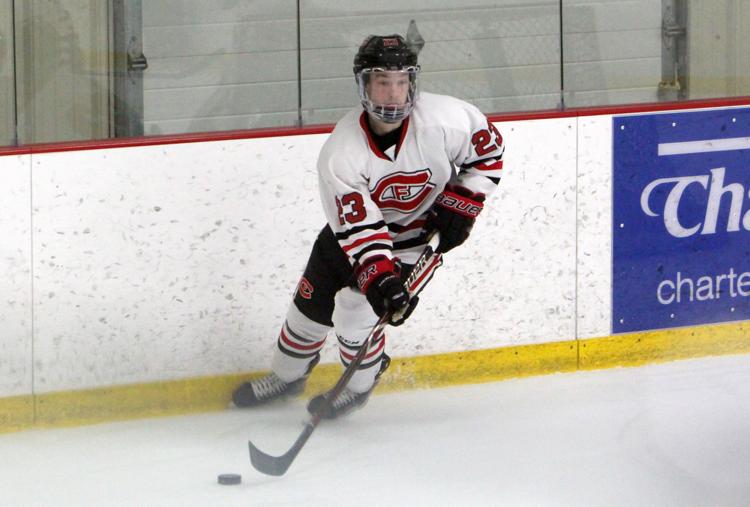 Sun Prairie at Chi-Hi boys hockey 1-19-19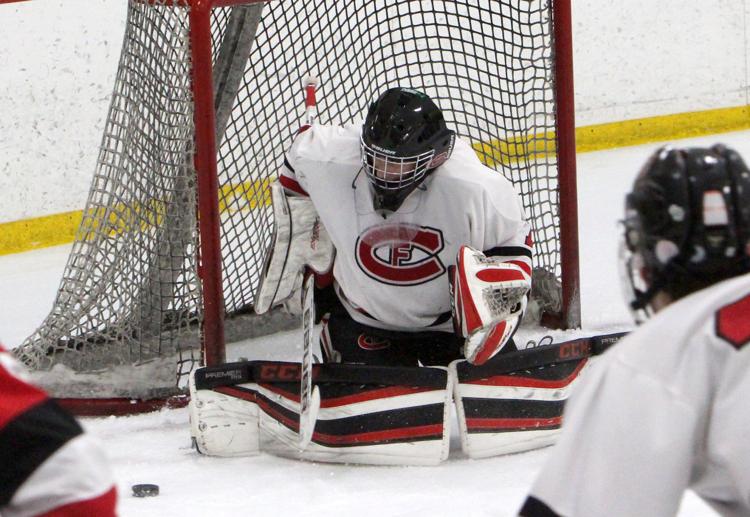 Sun Prairie at Chi-Hi boys hockey 1-19-19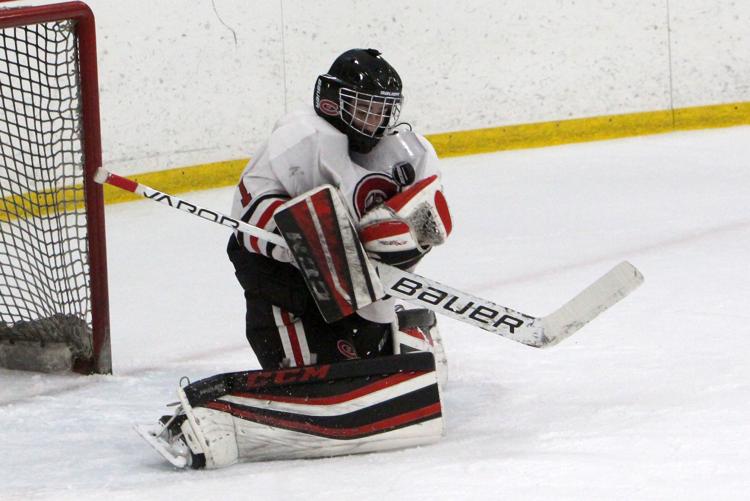 Sun Prairie at Chi-Hi boys hockey 1-19-19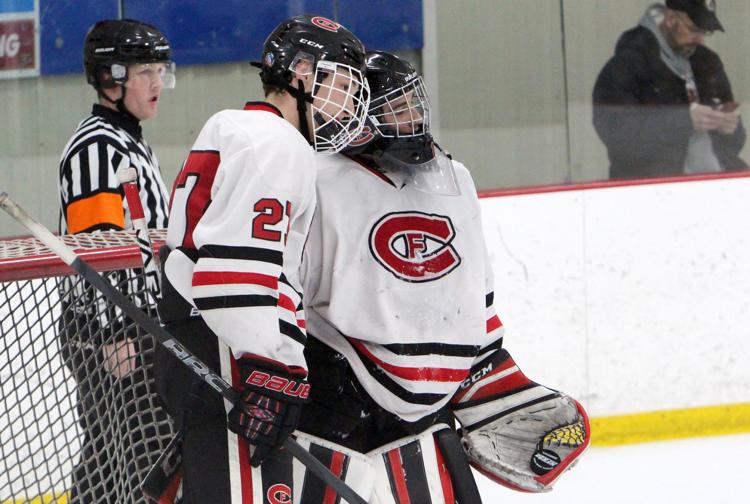 Sun Prairie at Chi-Hi boys hockey 1-19-19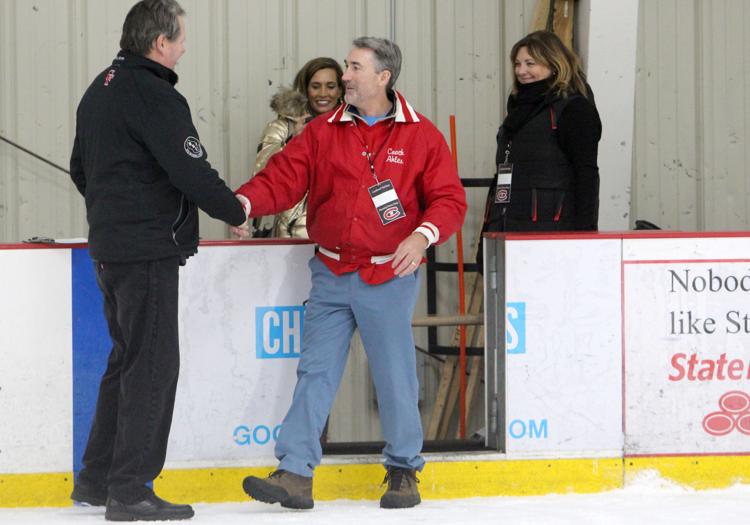 Sun Prairie at Chi-Hi boys hockey 1-19-19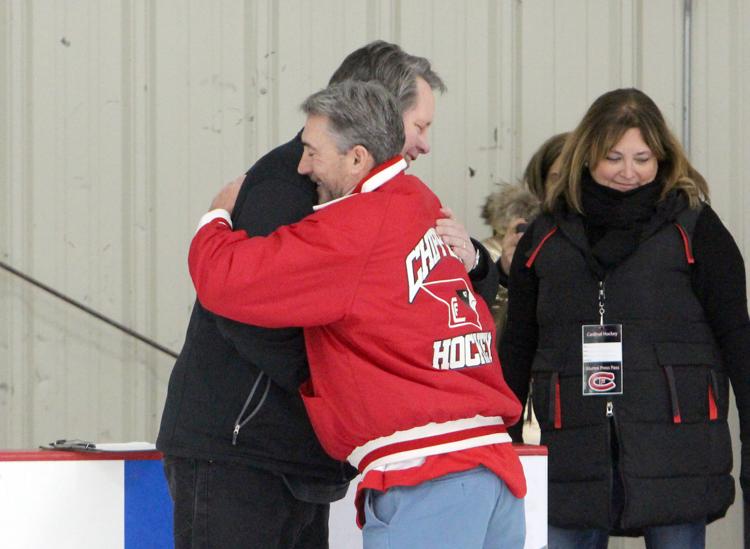 Sun Prairie at Chi-Hi boys hockey 1-19-19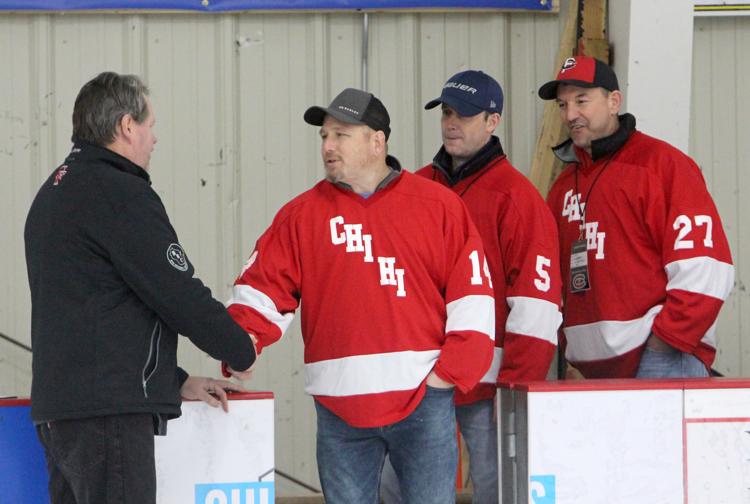 Sun Prairie at Chi-Hi boys hockey 1-19-19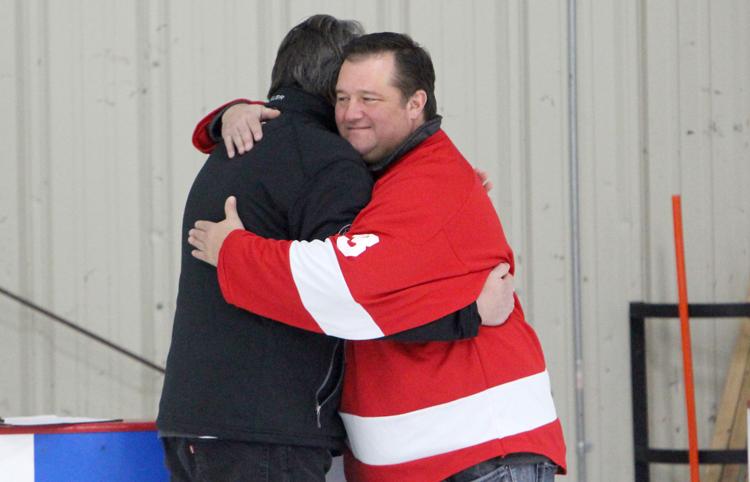 Sun Prairie at Chi-Hi boys hockey 1-19-19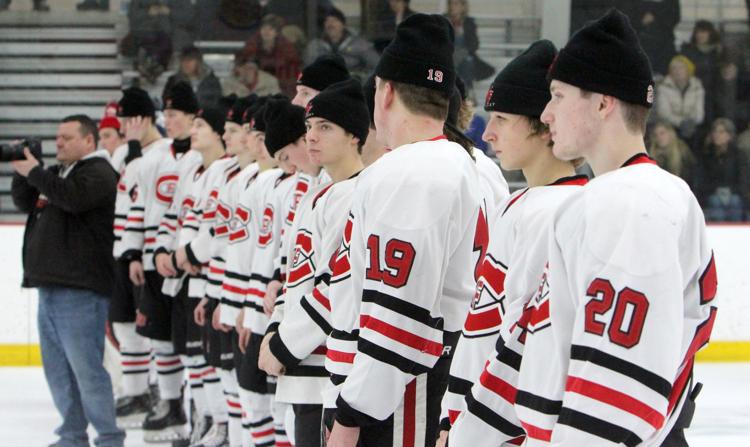 Sun Prairie at Chi-Hi boys hockey 1-19-19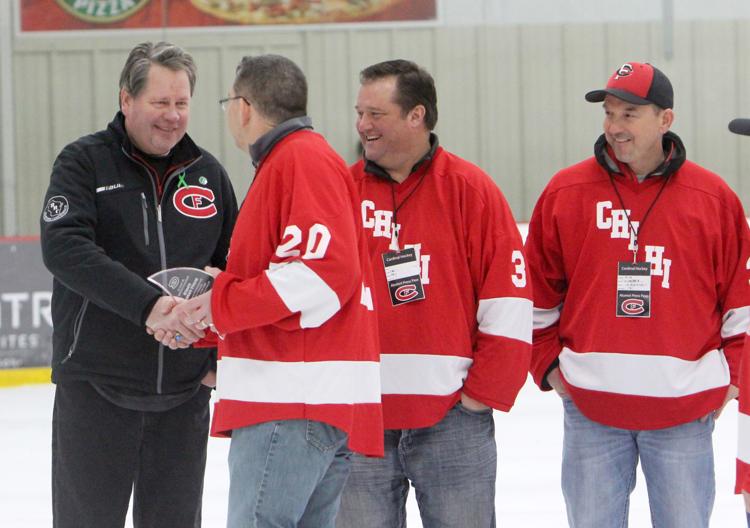 Sun Prairie at Chi-Hi boys hockey 1-19-19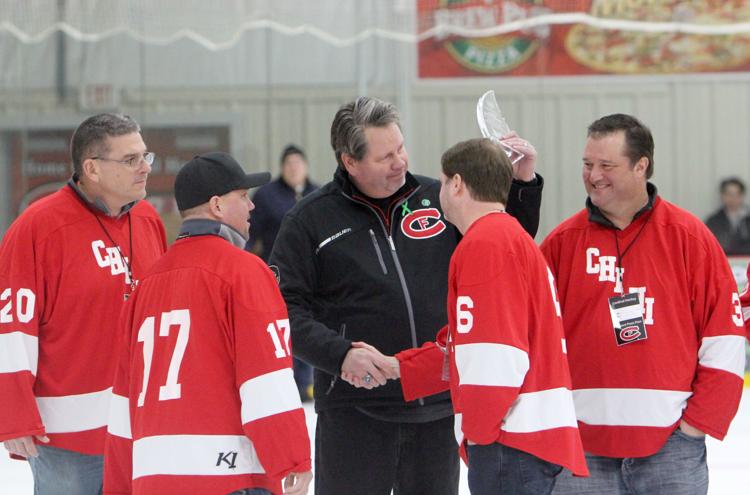 Sun Prairie at Chi-Hi boys hockey 1-19-19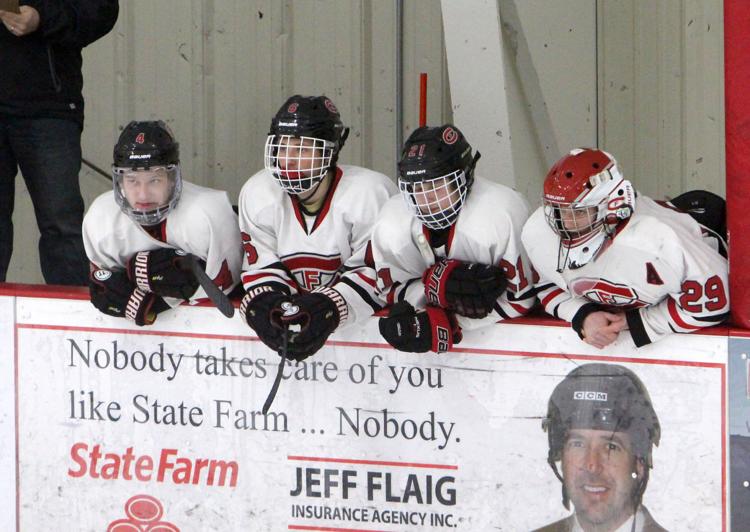 Sun Prairie at Chi-Hi boys hockey 1-19-19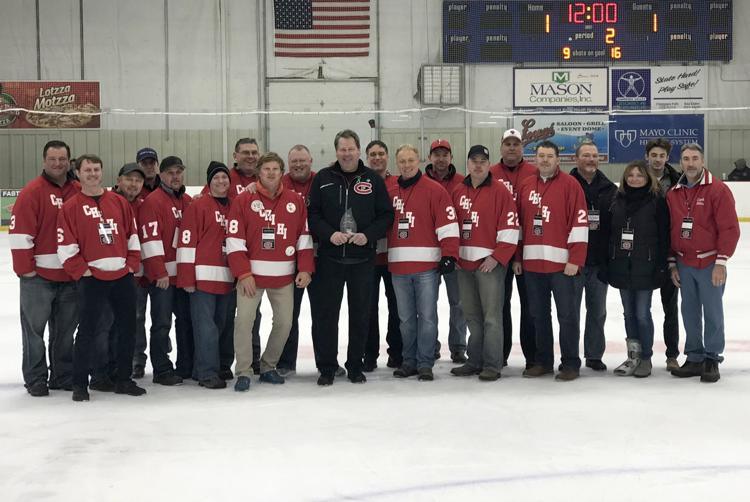 Sun Prairie at Chi-Hi boys hockey 1-19-19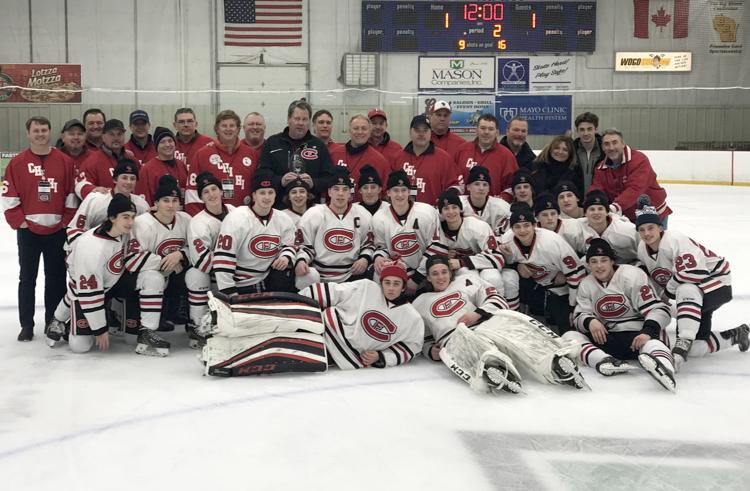 Sun Prairie at Chi-Hi boys hockey 1-19-19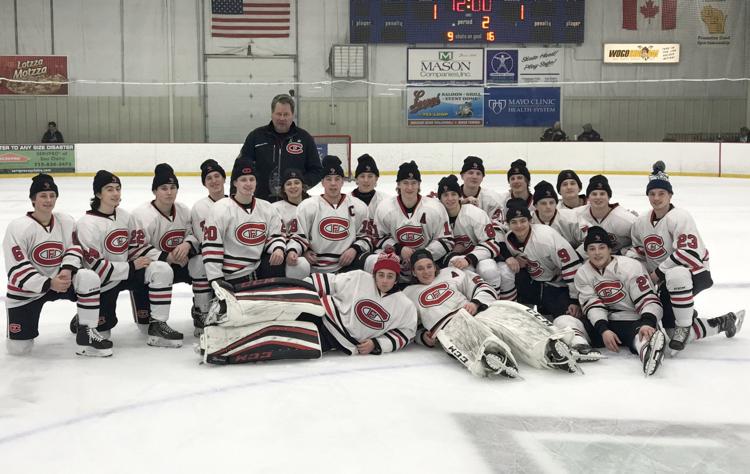 "We were good in all three phases of the game. We were pretty good on special teams – a good power play and a good (penalty) kill – we had a nice D core and we had a couple special forwards that could put the puck in the net and so we weren't lacking in any major part of the game. We had very good goaltending." Chris Ahles, 1987-88 Chi-Hi boys hockey assistant coach