If it happens on a volleyball court, there's a pretty good chance Maggie Craker can execute it at a high level.
The McDonell junior setter has been the facilitator for the Macks since walking into the gym as a freshman. She's grown up from a talented youngster to a savvy veteran and unanimous all-state player.
And she still has a season to go.
Craker is the 2019 Chippewa County Volleyball Player of the Year after a season in which she hit several milestones and helped her team win a Division 4 regional championship.
Always a setter
Craker was first introduced to the sport of volleyball competitively in third grade when her mother, Molly, signed Maggie up to play at the Chippewa Falls YMCA. It didn't take Maggie long to find her calling as a setter but it was also the speed and excitement of the game that hooked her.
"I really like the competitive edge of the sport of volleyball and then just being able to be loud on the court and it's a very fast-paced game as well," Craker said.
As a freshman Craker stepped onto the court with an elite Macks team, one with no shortage of talent and with lofty expectations. But while Craker was the youngest regular on the team, she never felt intimidated to be there but welcomed it as she did what she could to be the best setter she could be.
"I remember Megan Baier, Abby Opsal, Grace Mrozinski, Shannon Horan and Liz Rietschel they were all very welcoming to me, so that helped me grow not only as a player but (for us) as a team and (me as a) person," Craker said. "I team think that team was very welcoming when I was a freshman."
Craker earned first team All-Chippewa County and second team All-Western Cloverbelt Conference accolades as the Macks went 44-5 overall and fell to eventual Division 4 state champion Clayton in a five-set sectional semifinal thriller. But in those tough moments and while surrounded by an impressive array of talent, Craker showed she belonged.
"Starting as a freshman she obviously had a huge role starting at 14 years old when we put her on a very talented team as someone that runs our offense and she's progressed from there," McDonell coach Kat Hanson said. "We can trust her with our offense, trust her to make decisions in big moments and she's really stepped up and become a leader, especially this year."
Craker continued growing in her sophomore season, earning first team Wisconsin Volleyball Coaches Association Division 4 All-State, All-Western Cloverbelt and All-Chippewa County first team honors as the Macks fell in the regional finals.
The next step
Complacency is something Hanson doesn't need to worry about when it comes to Craker.
The highly motivated Craker is always finding ways to improve her game, whether it's on the basketball court, softball diamond or volleyball court. Craker is an all-conference basketball and softball player, finishing second in last winter's WIAA 3-Point Challenge in Green Bay. She also was the softball team's starting third baseman when the Macks repeated as Division 5 state champions in 2018.
"It's easy to get complacent and she's not the type of athlete (to get complacent)," Hanson said of Craker. "She's someone that always looks to get better and likes to do things right. It's fun for her to see herself improve as well."
You have free articles remaining.
Keep reading for FREE!
Enjoy more articles by signing up or logging in. No credit card required.
Craker did a lot of things right this fall on her way to being named the Western Cloverbelt Conference Player of the Year and and a unanimous selection onto the Division 4 all-state team.
"I think Maggie Craker is one of the best setters and volleyball players in our area," Fall Creek coach Matt Prissel said of Craker following an Oct. 10 matchup with the Macks. "I have nothing but positives to say about her. She's an all-conference talent in any conference around our area and you can print that."
Craker had 1,141 assists for the season, eclipsing the 3,000-assist plateau for her career early in the season. But as Craker has grown she's contributed more to the team than just setting. She logged 595 digs and 32 blocks on defense and 145 kills on offense, becoming an all-around force teams need to contend with at all times.
"I think that (versatility) is pretty important, especially as a setter because you have to be able to do everything," Craker said. "Defense and hitting too are very fun for me to do."
Hanson said the team has discussed moving Craker to a hitting position full time, but her ability to control a game and touch the ball each possession as setter is too valuable to lose.
"Athletically she takes over the game at times and causes a lot of problems for opponents," Hanson said.
Another year
The good news for Hanson and the program is the Macks have Craker and a talented group of underclassmen together for another year next fall.
Those underclassmen will be playing in winter and summer leagues together to continue sharpening their game and building more chemistry, fully intending on entering next season ready to do some serious damage. As Craker has grown Hanson has been able to put more things on her plate and expand on many techniques and strategies.
"There's so many layers to what a setter can do and the knowledge that comes behind that," Hanson said.
Craker's junior season was a successful one in many ways. McDonell finished 36-11 and won a Division 4 regional championship before falling to eventual state champion Clear Lake in the sectional semis, the second time in three years the second-ranked Macks lost to a top-ranked team on its way to a state championship.
"Maggie's a very competitive athlete and I think the sting of losing at the end of a season and not getting to ideally where you want to finish your season, I think motivates her even more," Hanson said. "So I think that just plain in itself is going to improve her skill."
Craker has already done plenty to help her team be successful. But with another season to go, she and her team are ready to work hard to push it to the next level.
"We have offense and defense," Craker said. "It's just a matter of putting them together and making it work."
Eau Claire Regis at McDonell volleyball 9-12-19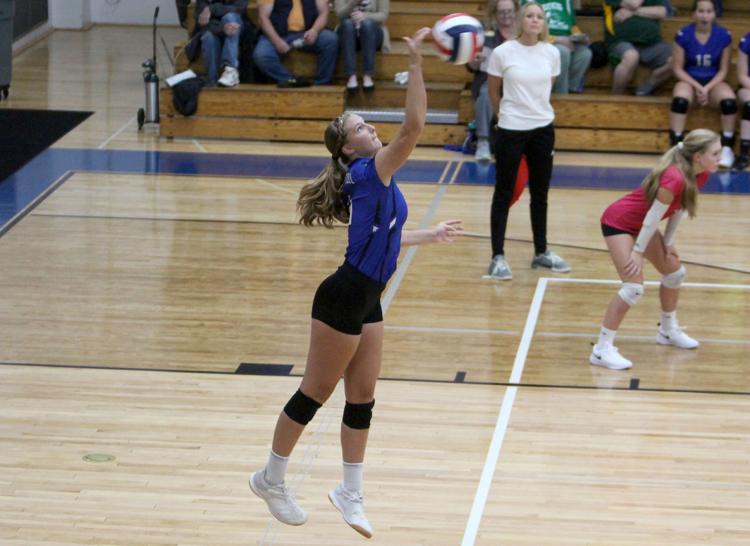 Eau Claire Regis at McDonell volleyball 9-12-19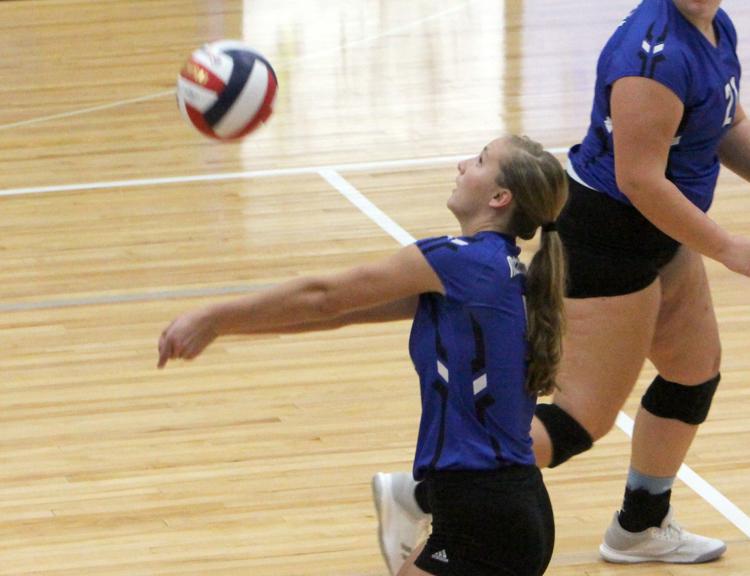 Eau Claire Regis at McDonell volleyball 9-12-19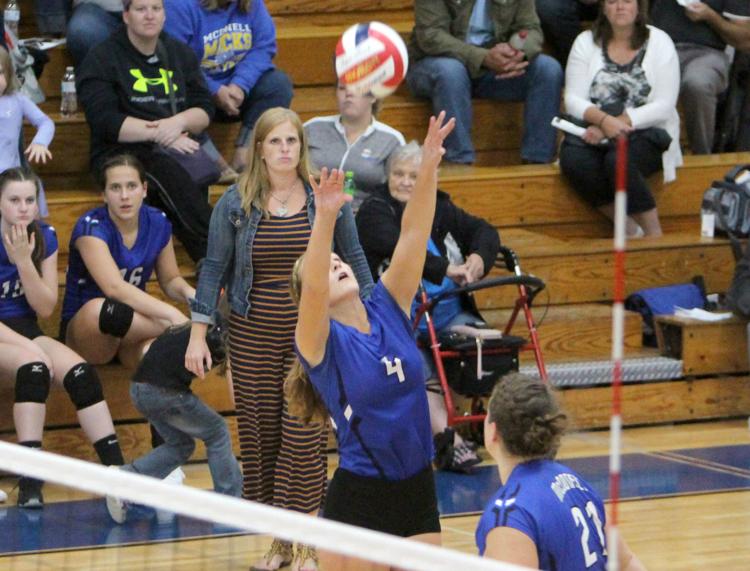 Eau Claire Regis at McDonell volleyball 9-12-19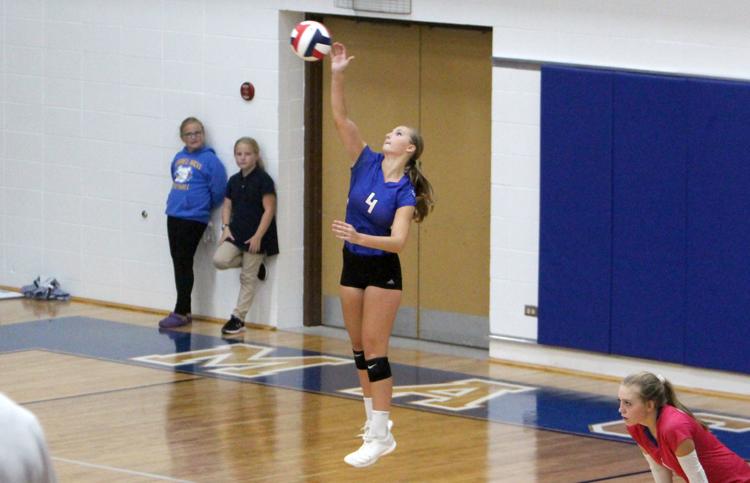 Eau Claire Regis at McDonell volleyball 9-12-19
Eau Claire Regis at McDonell volleyball 9-12-19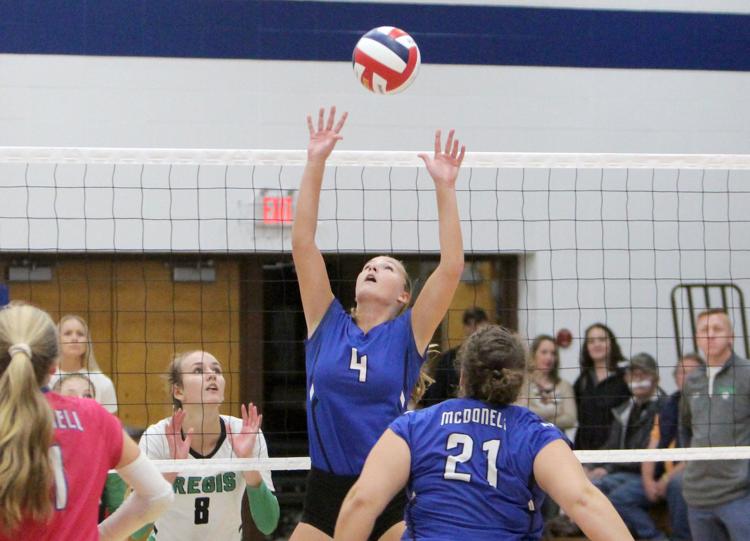 Eau Claire Regis at McDonell volleyball 9-12-19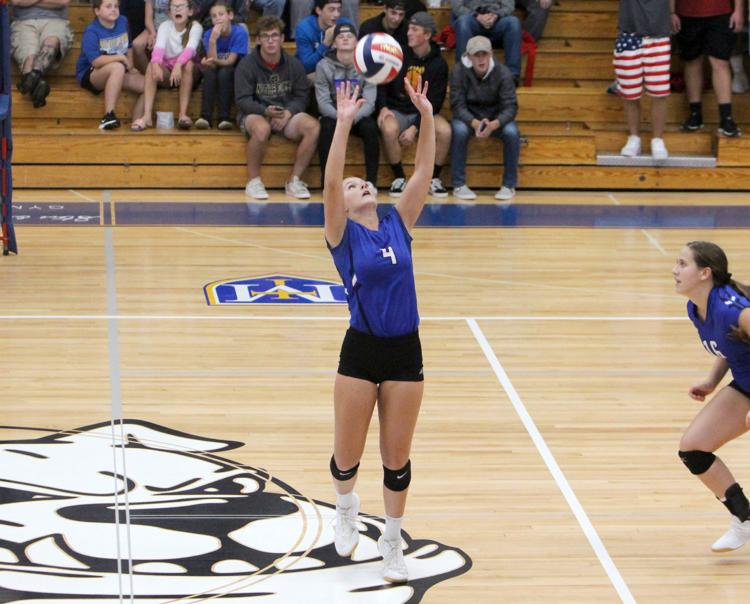 McDonell at Fall Creek volleyball 10-10-19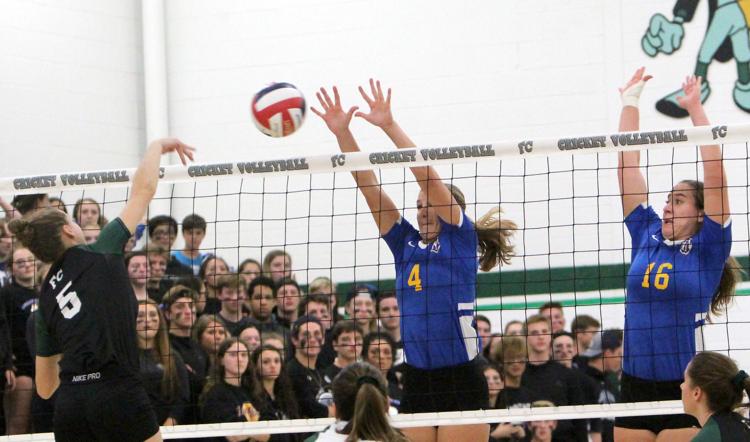 McDonell at Fall Creek volleyball 10-10-19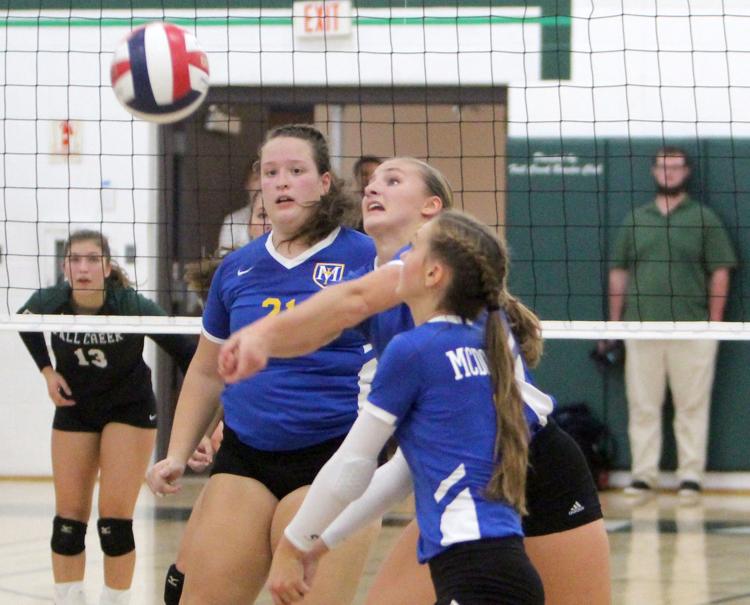 McDonell at Fall Creek volleyball 10-10-19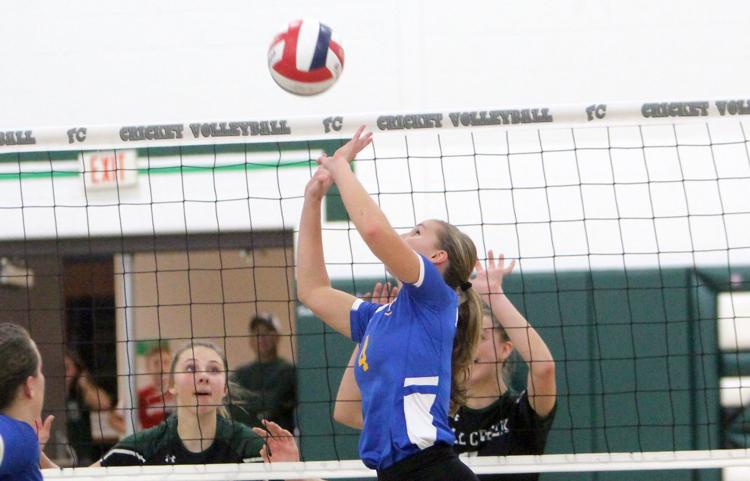 McDonell at Fall Creek volleyball 10-10-19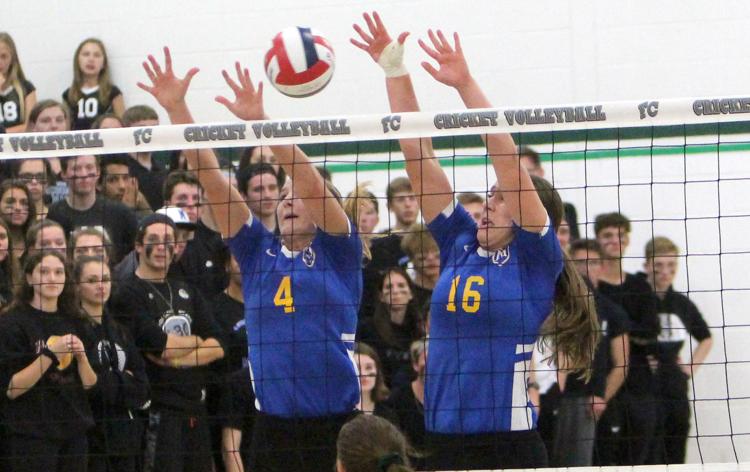 McDonell at Fall Creek volleyball 10-10-19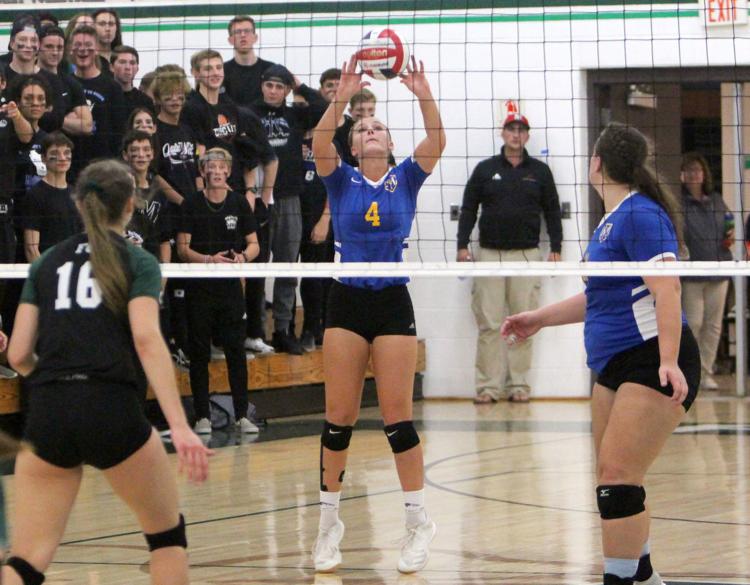 Lake Holcombe at McDonell volleyball 10-22-19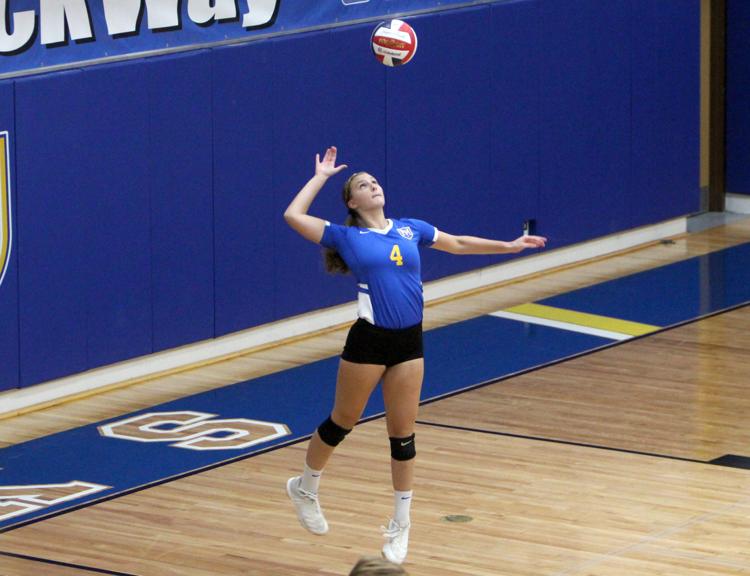 Lake Holcombe at McDonell volleyball 10-22-19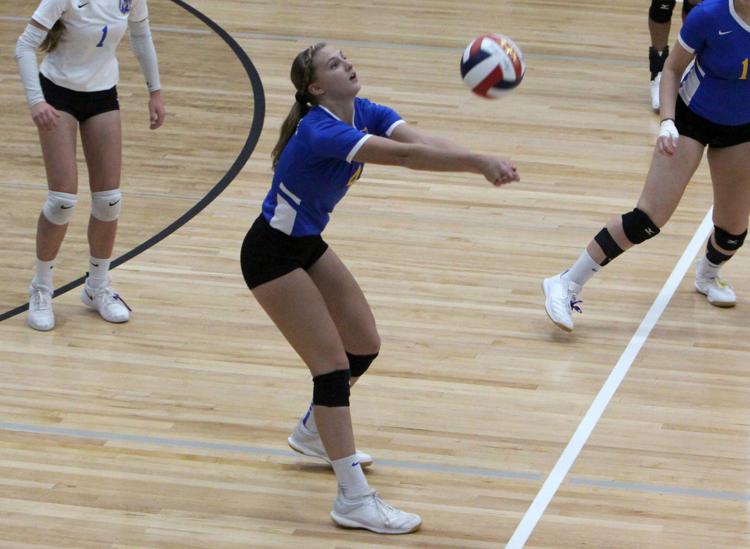 Lake Holcombe at McDonell volleyball 10-22-19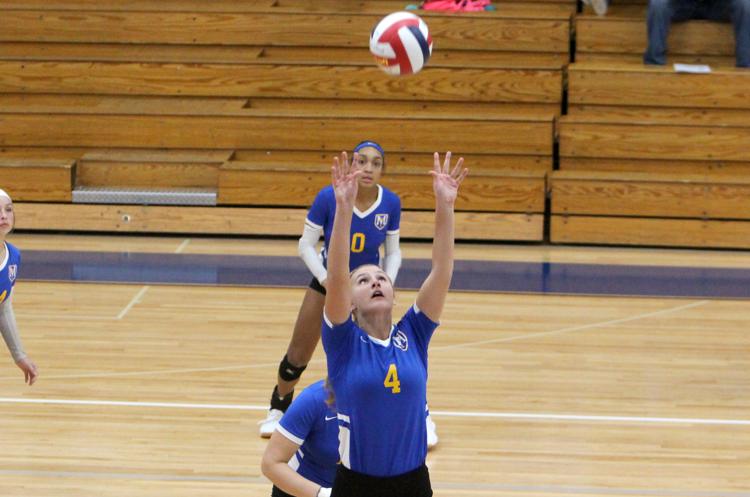 Lake Holcombe at McDonell volleyball 10-22-19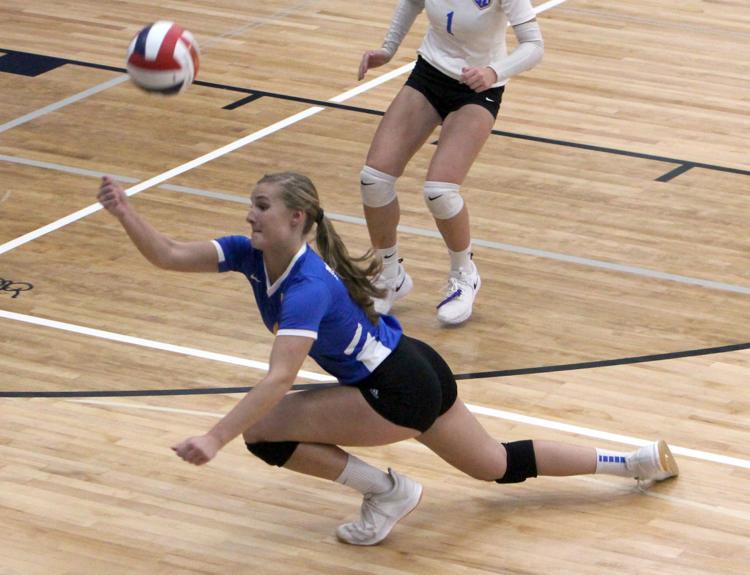 Lake Holcombe at McDonell volleyball 10-22-19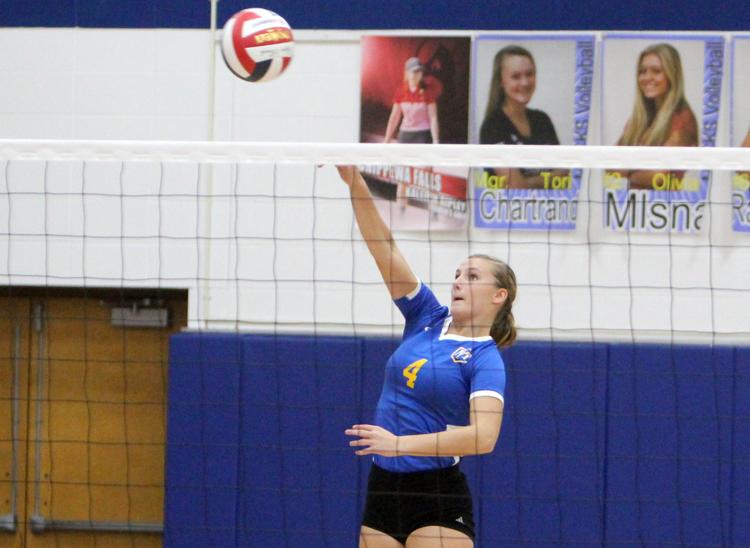 Eau Claire Immanuel Lutheran at McDonell volleyball 10-26-19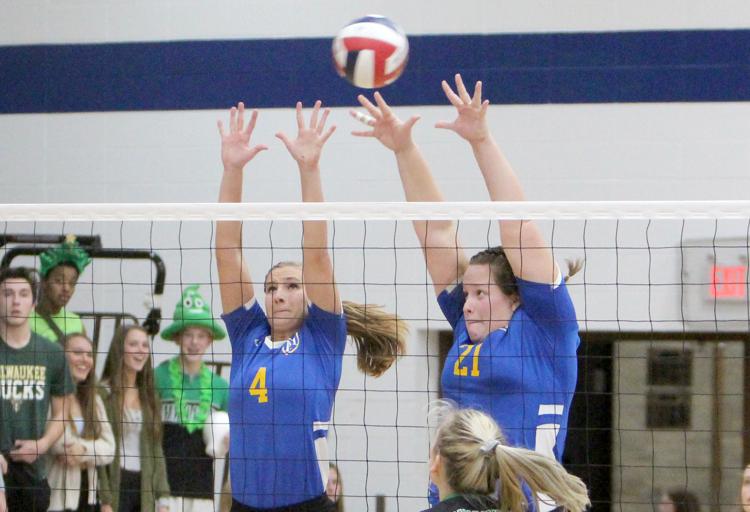 McDonell volleyball at Clear Lake 10-31-19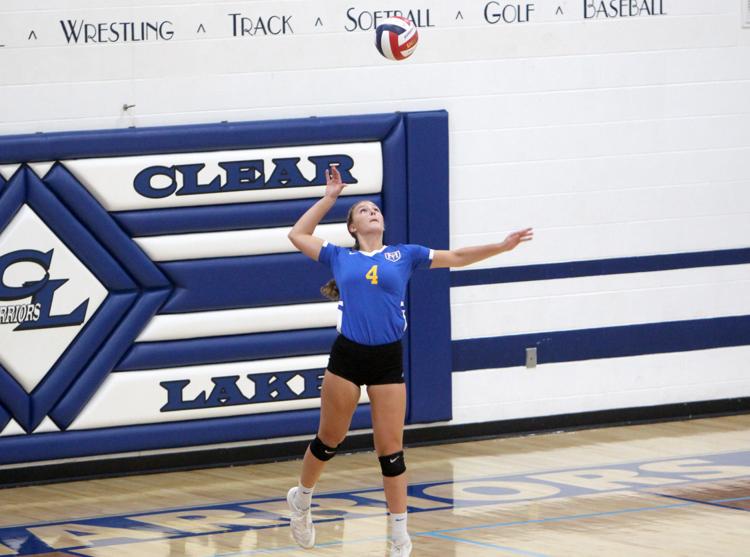 McDonell volleyball at Clear Lake 10-31-19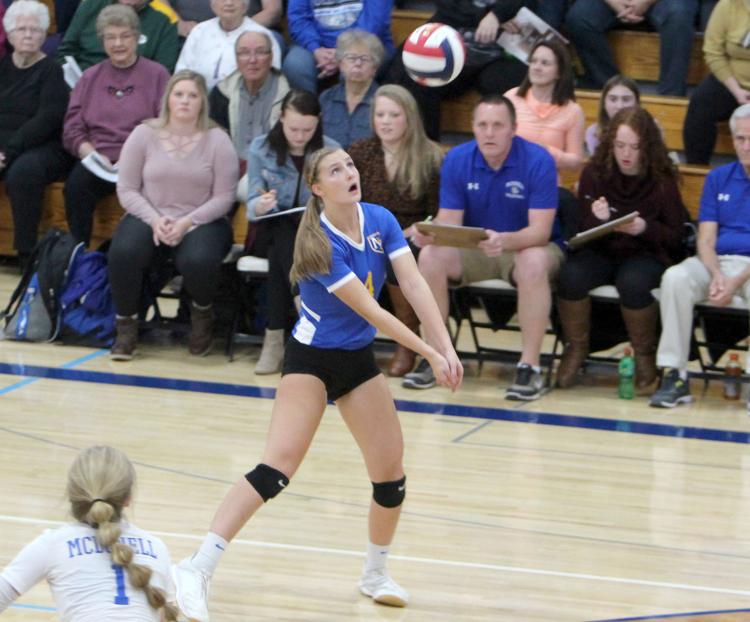 McDonell volleyball at Clear Lake 10-31-19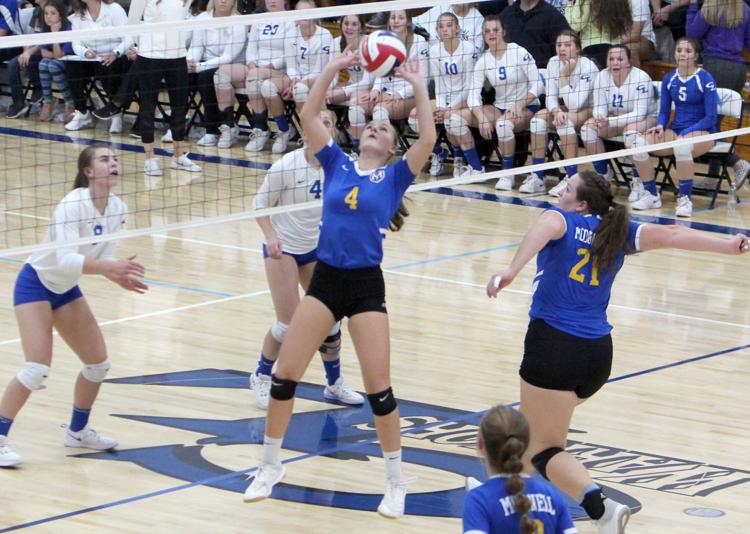 McDonell volleyball at Clear Lake 10-31-19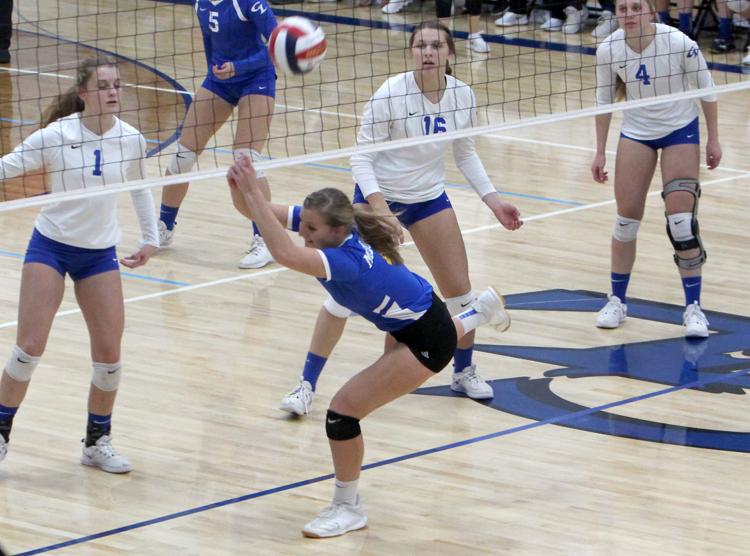 McDonell volleyball at Clear Lake 10-31-19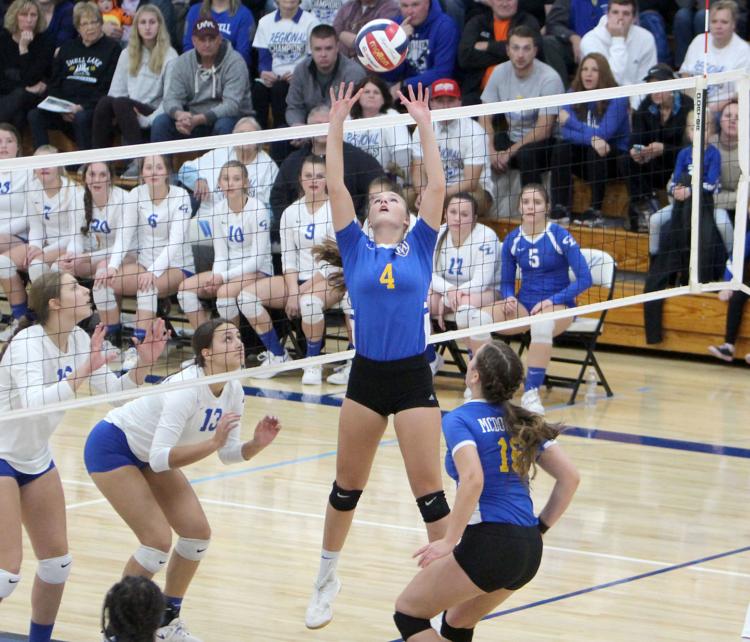 McDonell volleyball at Clear Lake 10-31-19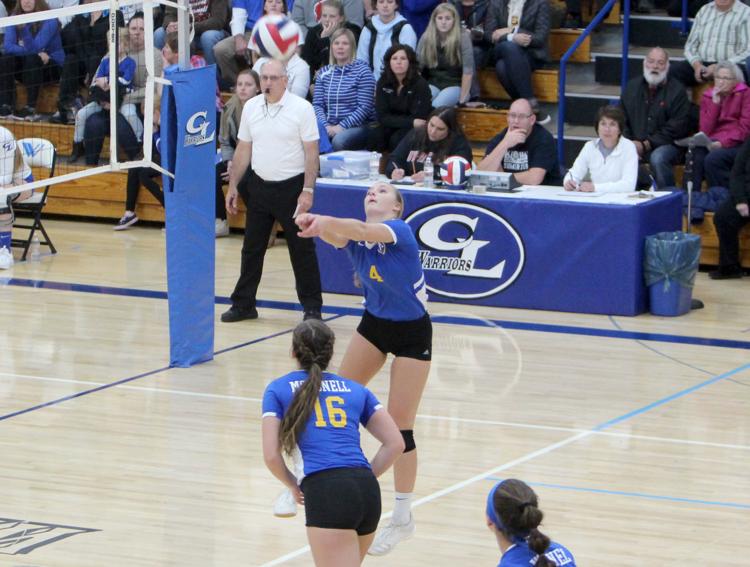 McDonell volleyball at Clear Lake 10-31-19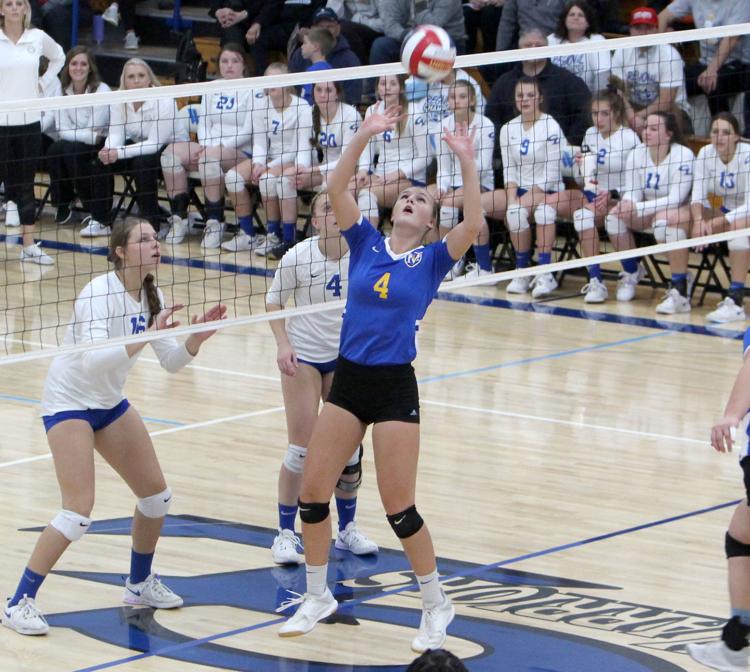 McDonell volleyball at Clear Lake 10-31-19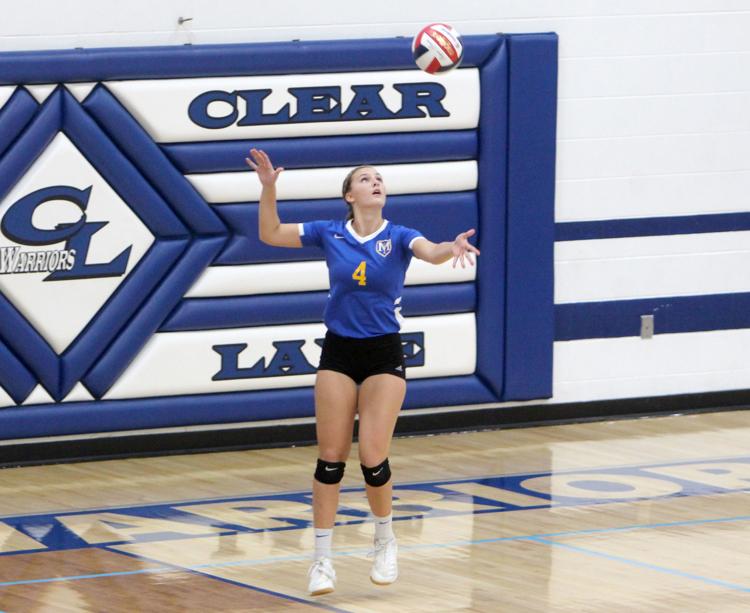 McDonell volleyball at Clear Lake 10-31-19