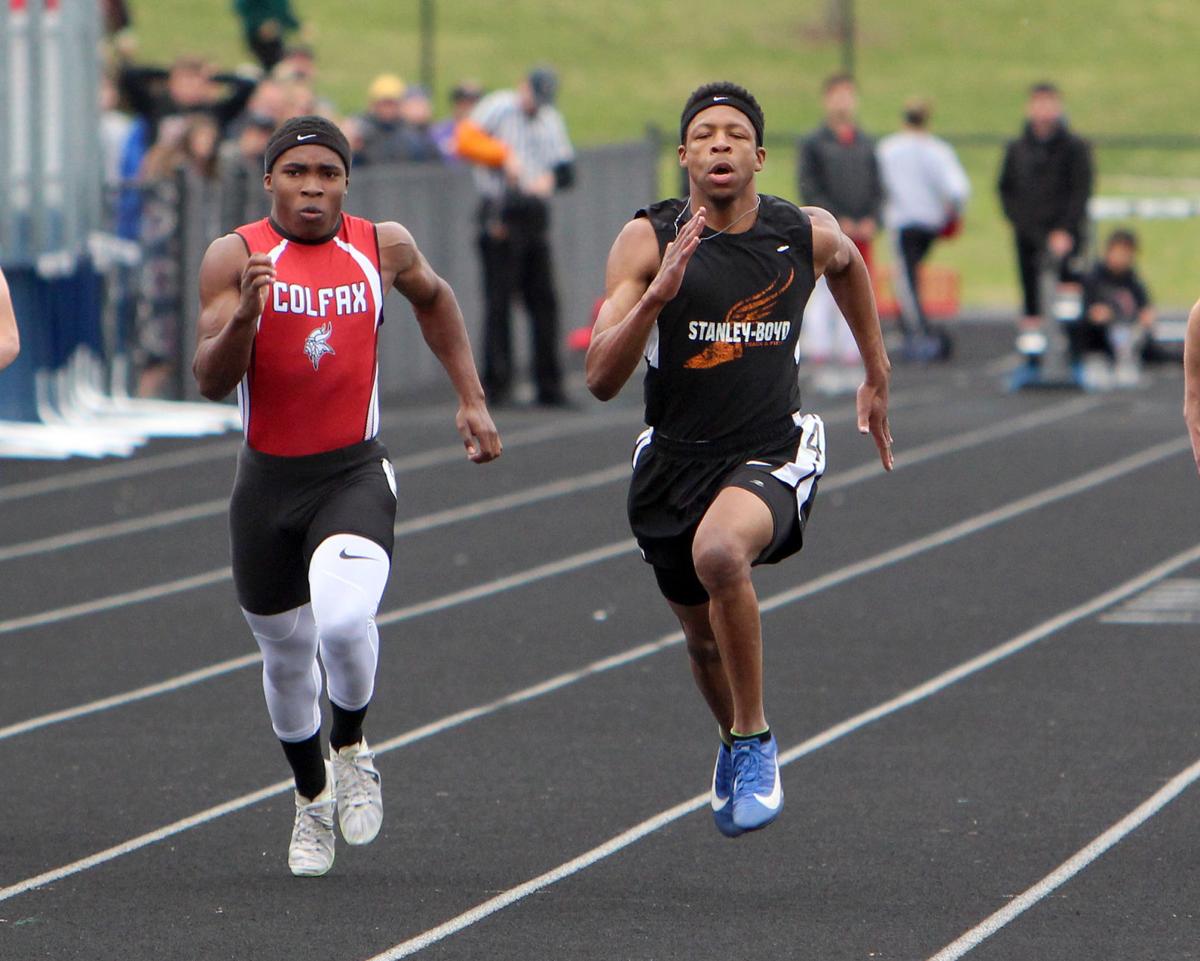 Looking Back is a weekly series from The Chippewa Herald, taking a peak at the goings on in the Chippewa County sports world during this week one, five, 10, 20 and 30 years ago.
One Year Ago (2019)
May 17: Dylan Davis, Nelson Wahl and Ethan Tegels had two hits apiece to lead the Cadott baseball team to a 9-4 nonconference win over Lake Holcombe/Cornell. Wyatt Viegut had three hits including two doubles and Tate Sauerwein added two hits for the Knights.
May 20: Chi-Hi pole vaulters Ross Kaz and Nadia Detlaff swept Division 1 regional championships in Menomonie. JD Czech won regional championships in the discus and shot put and Ella Behling won the 800 to lead a strong group of Cardinals advancing to sectionals.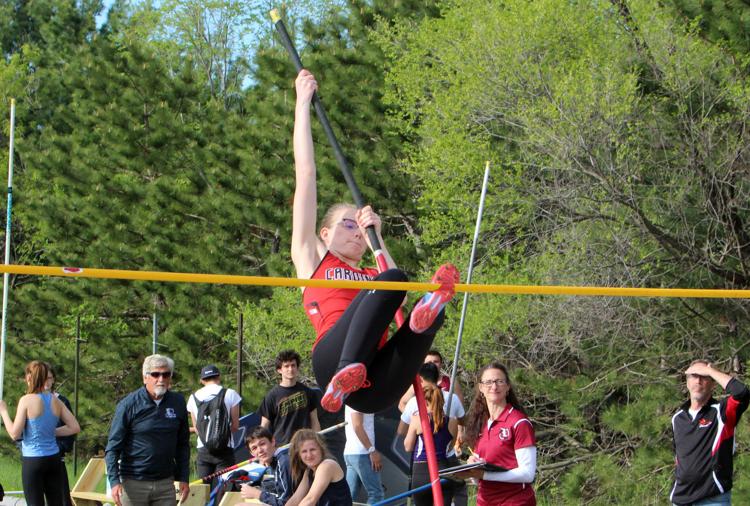 May 20: Tucker Kempe and Cole Michaelsen each won two regional championships for the Bloomer track and field team at a Division 2 regional hosted by the Blackhawks. Overall the Blackhawks had 26 event finishes in the top four to advance to sectionals.
May 21: Calley Olson threw a five-inning no-hitter for the Bloomer softball team in a 10-0 win over Barron in the Division 3 regional semifinals. Olson struck out 13 and walked one and the offense gave her plenty of support as Sammy Buchholtz was 2-for-2 with a double and two RBIs.
May 22: Chi-Hi sophomore Sean Martin advanced to the Division 1 state boys tennis tournament by virtue of winning his opening match at sectionals. Martin defeated Wisconsin Rapids' Harrison Sullivan 6-2, 6-1 before falling in the semifinals.
Five Year Ago (2015)
May 16: The Chi-Hi softball team finished 2-1 at its home invitational, defeating state-ranked Stevens Point 2-1 and Watertown 8-4 while falling to Union Grove 12-2.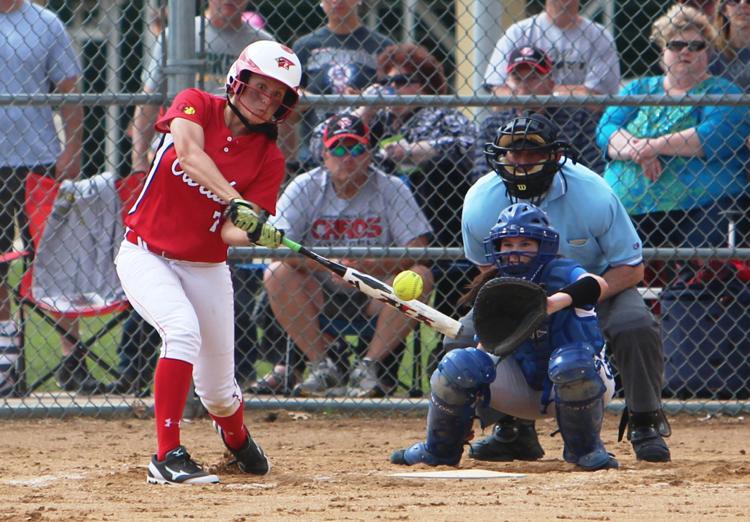 May 17: Austin LeMay finished 4-for-5 with a home run and three runs batted in for the Tilden Tigers in a 7-2 Chippewa River Baseball League victory over Cadott. Jarrett Yuknis was 2-for-3 for the Tigers.
May 18: Lizzy Schimke struck out a combined 12 batters across two games to lead the Thorp softball team to a sweep of Altoona by scores of 15-0 and 15-1 to clinch at least a share of the Western Cloverbelt Conference title.
May 19: The Chi-Hi and McDonell softball teams clinched conference titles as Chi-Hi swept Rice Lake 8-5 and 10-7 to win the outright Big Rivers Conference title and McDonell swept Eau Claire Regis 12-1 and 17-1 to clinch a share of the Western Cloverbelt title.
May 19: Devin Speltz' walk-off walk lifts the McDonell baseball team to a 2-1 victory over Eau Claire Regis. James Davis allowed one earned run in a complete-game win. Two days later the Macks defeated Cadott 13-0 in five innings to clinch a share of the Western Cloverbelt title.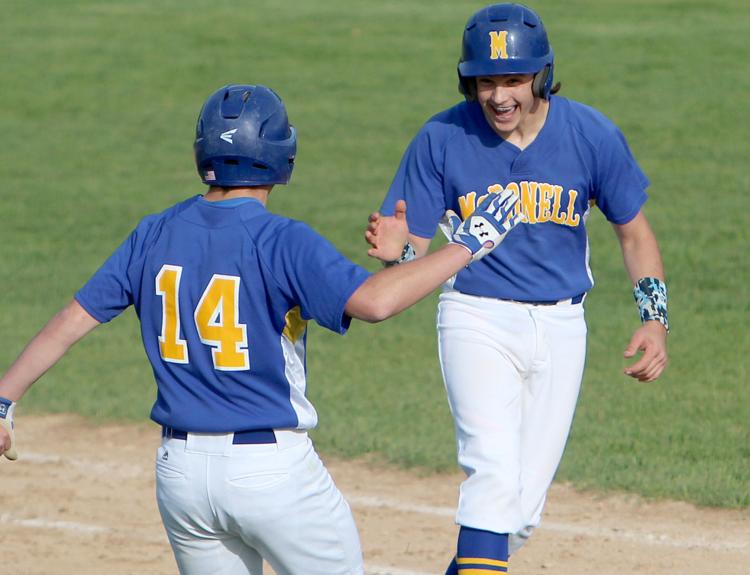 May 21: The Bloomer boys golf team won the Heart O'North Conference championship, winning the tournament with a 320 to finish four strokes ahead of Hayward. The team also finished four season points in front of the Hurricanes for the title. Noah Price led Bloomer with a 78, one stroke ahead of teammates Colin Berseth and Aaron Price.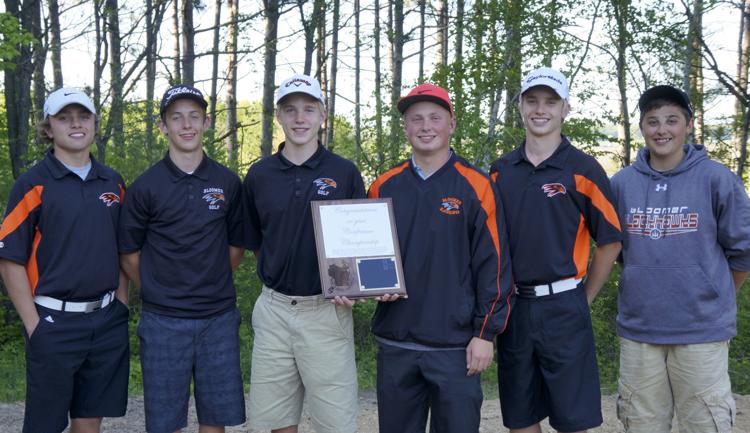 May 22: Carl Krumenauer pitched six strong innings to lead the Chi-Hi baseball team to an 11-1 victory in six innings over Rice Lake. Krumenauer added three hits at the plate as the Chi-Hi offense scored five runs in the third inning and three runs in the fifth and sixth innings each to take control.
Ten Years Ago (2010)
May 16: The Tilden Tigers and Osseo Merchants combined for eight home runs as the Merchants defeated the Tigers 13-10 in a Chippewa River Baseball League contest. Six different players blasted homers for Osseo while Jon Schoch and Luke McDonell each went deep for the Tigers.
May 17: Bloomer pitcher K'trina Ruff twirled a five-inning no hitter in a 10-0 softball victory over Cumberland. Ruff struck out 11 batters while Alishia Koehler and Jamie Poirier each had two runs batted in.
May 18: Shelby and Marissa Mahr helped push the Stanley-Boyd girls track and field team to a Western Cloverbelt Conference championship in Gilman. Marissa Mahr won the league title in the 100 and 300 hurdles as well as the 200 and triple jump. Shelby Mahr finished second in the discus and shot put and was third in the long jump.
May 18: The Chi-Hi and Bloomer softball teams wrapped up conference titles. The Cardinals swept a doubleheader with Eau Claire Memorial to wrap up the team's seventh league title in nine years after earning victories by a score of 6-2 and 13-4. Bloomer locked up the outright league title with a 13-1 win over Chetek as Sabra Meinen allowed three hits and one walk with three strikeouts.
May 20: The Stanley-Boyd boys golf team took three of the top-four spots to win the Cloverbelt Conference Championship tournament at Wild Ridge Golf Course in Eau Claire. Brett Sorenson shot a 76 to lead the way while Mason May carded an 81 and Eric Morello finished an 82 to take third and fourth, respectively.
20 Years Ago (2000)
May 16: The Chi-Hi boys track and field team captured the program's first Big Rivers Conference title since 1991 by dominating the BRC Championships in New Richmond. The Cardinals claimed seven events overall and had 20 top-four finishes to finish well in front of River Falls by a 174.5-116.5 margin. Junior Scott Hogseth was unanimously voted the meet's MVP by the league's coaches.
May 19: The Chi-Hi baseball team executed a double steal to perfection to swipe an 8-7 win over Sparta at Cardinal Field. Matt Seaholm stole home after Brandon Cooley stole second, a rally sparked by a three-run home run from Curt Hanson one inning earlier.
May 20: The McDonell baseball team earned a 4-2 victory over La Crosse Aquinas in eight innings to advance to the WISAA state tournament. Matt Bowe pitched all eight innings in the win over the Blugolds with Matt Adams driving in two runs. McDonell rolled past Madison Abundant Life 10-0 in five innings earlier in the day with Bobby Swoboda tossing a one-hitter.
May 20: The McDonell girls track and field team won the Central Wisconsin Catholic Conference championship with Katie Schofield named the conference's runner of the year and Steve Roesler was named the league's coach of the year for the second year in a row. McDonell set five school records in the win, registering 19 personal or season best efforts as they finished with 195 points, well in front of Marshfield Columbus (100) for first.
May 22: Stanley-Boyd's Brooke Wozniak earned three Division 2 regional track and field championships with wins in the shot put, discus and triple jump at Ellsworth.
30 Years Ago (1990)
May 17: The Chi-Hi track and field teams swept the Big Rivers Conference championships in Menomonie with the boys more than doubling up the hosts with a 182 points and the girls scoring 141 points, well in front of Menomonie in second place at 86. Tim Bollom was named the boys MVP and Kelly Walrath earned MVP honors for the girls.
May 17: The Chi-Hi softball team powered through nasty weather to sweep Rice Lake 11-8 and 8-5 to earn the outright Big Rivers Conference championship. The Cardinals trailed by five runs in game one before rallying for the win and then Melissa Seidlitz's two-run triple in the 10th inning of game two helped the Cards complete the sweep.
May 18: The Gilman baseball team slugged four home runs, including two from Kris Gunderson, to earn a 6-4 victory over Prentice in the Class C subregionals. Steve Mengel and Tom Wallschlaeger also went deep in the win.
May 20: Tim Bowe and Eric Fouts helped push the McDonell boys track and field team to a second-place finish at the WISAA Class B state tournament. Bowe won the 100, 200 and 400 while Fouts was second in the 300 hurdles and long jump and fifth in the 100 hurdles.
May 21: The Chi-Hi track and field team swept both Class A regional titles with plenty of victories. Scott Spaeth, Steve Treptow and Tim Bollom each won two events and Ryan Hebert added a victory as the Cards finished with 148, well in front of Hudson in second (77). Kelly Walrath won two events, Sara Walrath won the 1,600, Brenda Dejno was victorious in the discus and the 1,600 relay of Kelly Walrath, Stacy Rowan, Jen Hartsough and Sara Walrath won their race.
May 21: The Cadott boys track team ran away to a Class B regional title as Scott Irwin won three events and Mac Sawicki took first in two events. The Hornets had 113 points to finish in front of Neillsville (88) at the top of the standings.
Get in the game with our Prep Sports Newsletter
Sent weekly directly to your inbox!