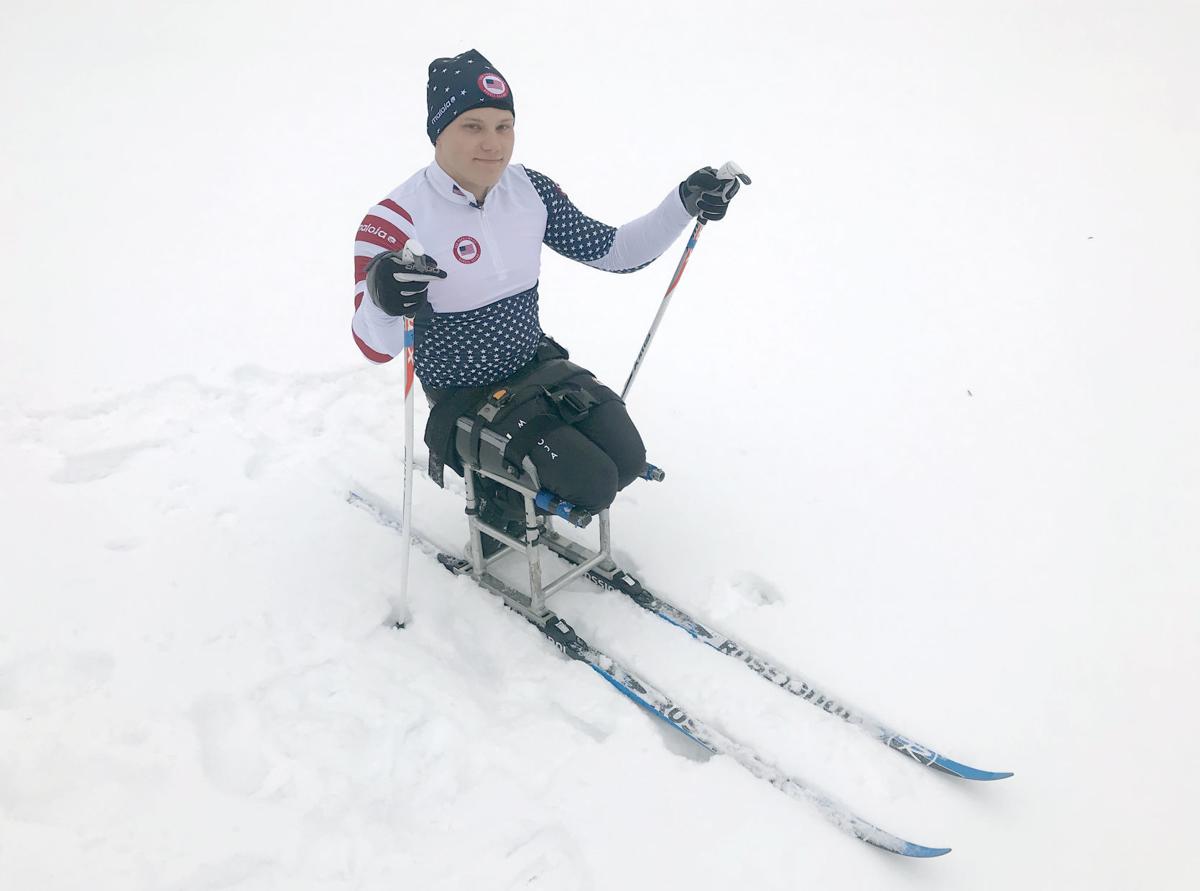 A lot has changed for Ty Wiberg in two years.
It was at that time the now Chi-Hi senior was first introduced to the sport of para nordic skiing. He quickly fell in love with it and showed a knack for it.
Fast forward to last weekend and Wiberg earned a rare honor when he was chosen to represent the United States at the World Para Nordic Skiing World Cup event hosted in Finsterau, Germany next month.
"I knew it was a possibility in the back of my mind, but I never really thought it was going to happen," Wiberg said of being selected for the honor.
Para nordic skiing is different from standard skiing as it included both biathlon and cross country style events during the competition.
Wiberg is already a decorated athlete at Chi-Hi, being a part of three straight men's wheelchair state track and field team championship teams, the last two years teaming up with Dorian Anderson to take those titles. It was at a track and field meet where he was first introduced to para nordic skiing through BethAnn Chamberlain. Wiberg made the trip to Minnesota to try to the sport and quickly knew he found something.
LA CROSSE — Dorian Anderson and Ty Wiberg used consistent performances to pile up points on …
"I hopped in a ski and I kind of just fell in love with it from there," Wiberg said.
Wiberg joined the local Chippewa Valley Nordic ski team and continued to train and hone his craft with the help of the club as well as Chamberlain.
That led Wiberg into last week's US Nationals in Utah, where he opened some eyes as well as doors for the chance to ski next month in Germany.
"It was kind of intimidating but I had to go in with the mindset that I've been training for this, I'm going to do my best and I'm going to learn as much as I can from the other athletes, especially the national team members that were there," Wiberg said of competing at nationals. "I wanted to learn the most from them I could."
Wiberg learned the importance of patience as he competed in the 5K, 1K sprint and 6K biathlon events at the five-day competition. But it was after he was finished that he learned what his next step would be when his coach asked him a simple question — 'Do you have a passport?'
Then Wiberg knew what was happening and was understandably emotional over what he had just achieved.
Ty Wiberg's love for alpine skiing received an extra boost on Thursday.
But now for Wiberg the training ramps up even more. The senior said he will be skiing 5-6 times per week to go with three days of weight training to prepare him to compete.
The national event showed him what he needs to improve on and Wiberg believes he has the time to correct those flaws to put forth an even stronger effort when he's battling the best in the world.
Finsterau is located in east Germany, close to the Czech Republic border and roughly two-and-a-half hours from Munich. The World Para Nordic Skiing World Cup schedule features four races for the 2019-20 season with four stops including Finsterau before the finals are held in Ostersund, Sweden later this year.
Wiberg was born with spina bifida, a birth defect that leaves him with no feeling below his knees.
But Wiberg has not allowed that to hinder him.
His competitiveness and will to win has already led him to four individual and three team state championships in track and field and despite being relatively new to para nordic skiing, he's already shown he belongs with the world's best.
As when he competed at nationals, Wiberg is going in with his eyes wide open and ready to learn, knowing he's going to have the best to see and compete against.
"The ultimate goal going to Germany is just to soak up the environment," Wiberg said. "The best in the world are going to be there. I'm going to go, have fun, do my best and leave it all out there."
Get in the game with our Prep Sports Newsletter
Sent weekly directly to your inbox!