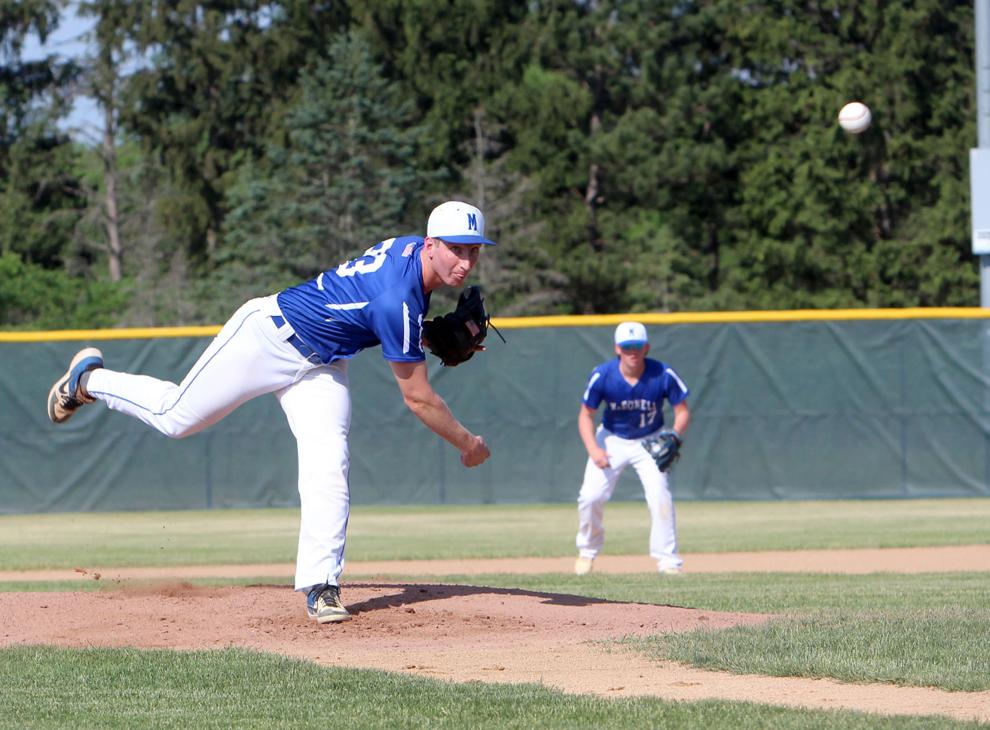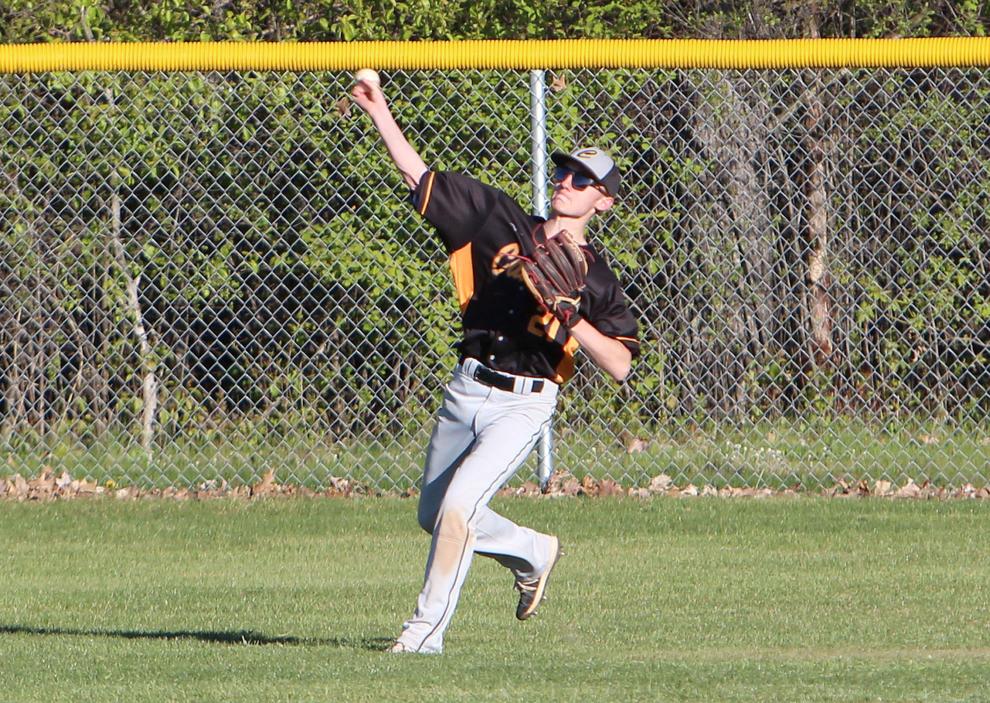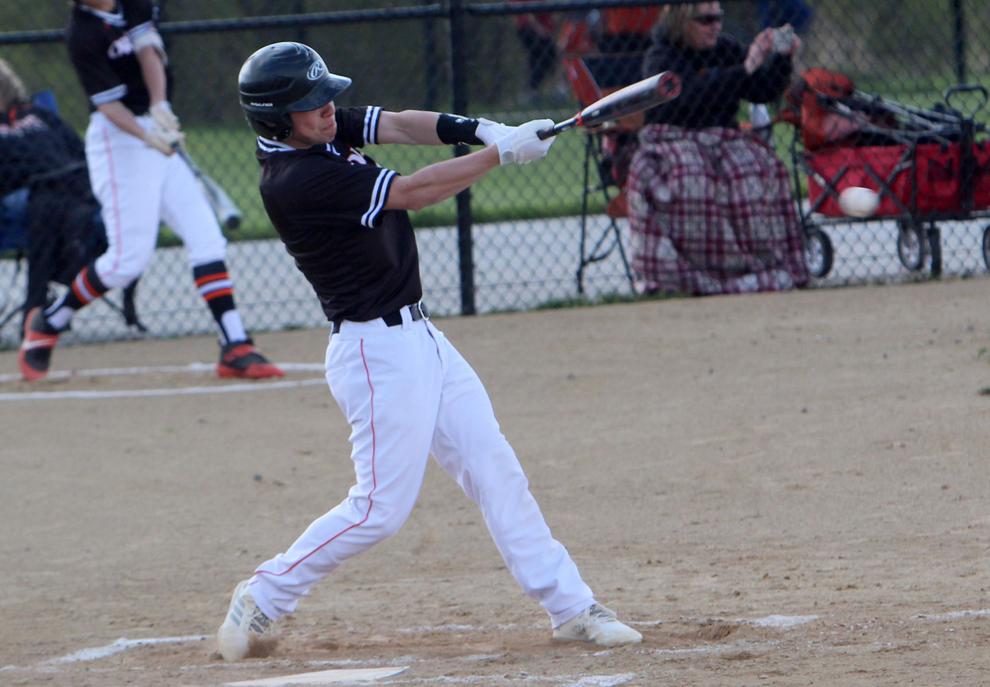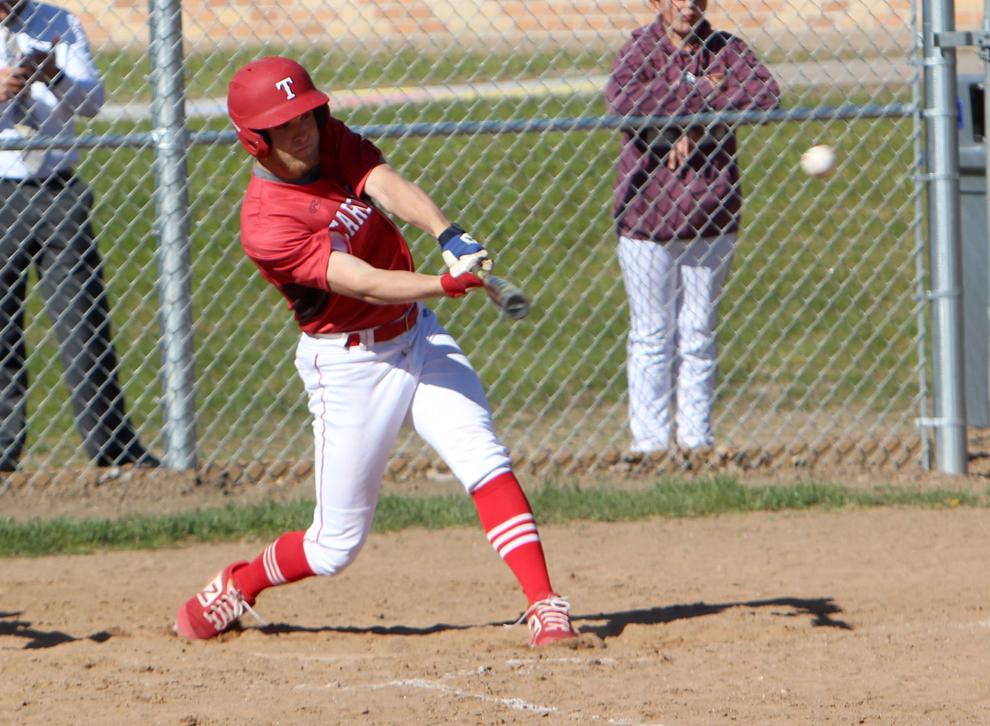 McDonell junior Noah Hanson, Cadott senior Dylan Davis, Stanley-Boyd senior Carter Vait and Thorp/Gilman sophomore Aiden Rosemeyer have each earned All-Western Cloverbelt Conference first team honors for the 2021 season.
The quartet are four of the 10 players chosen as members of the first team.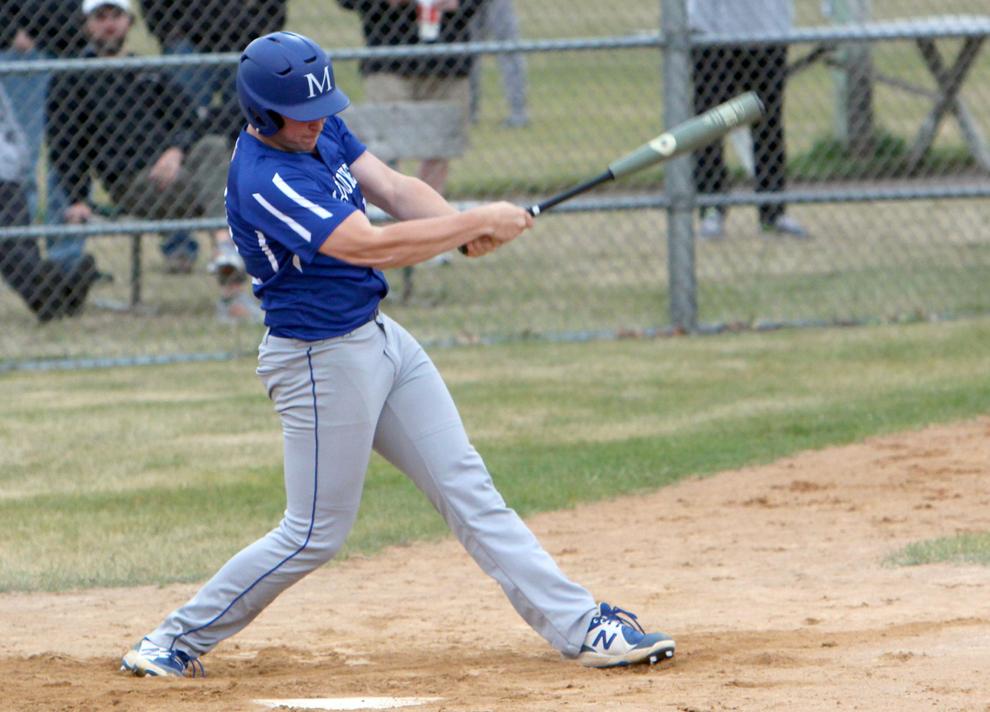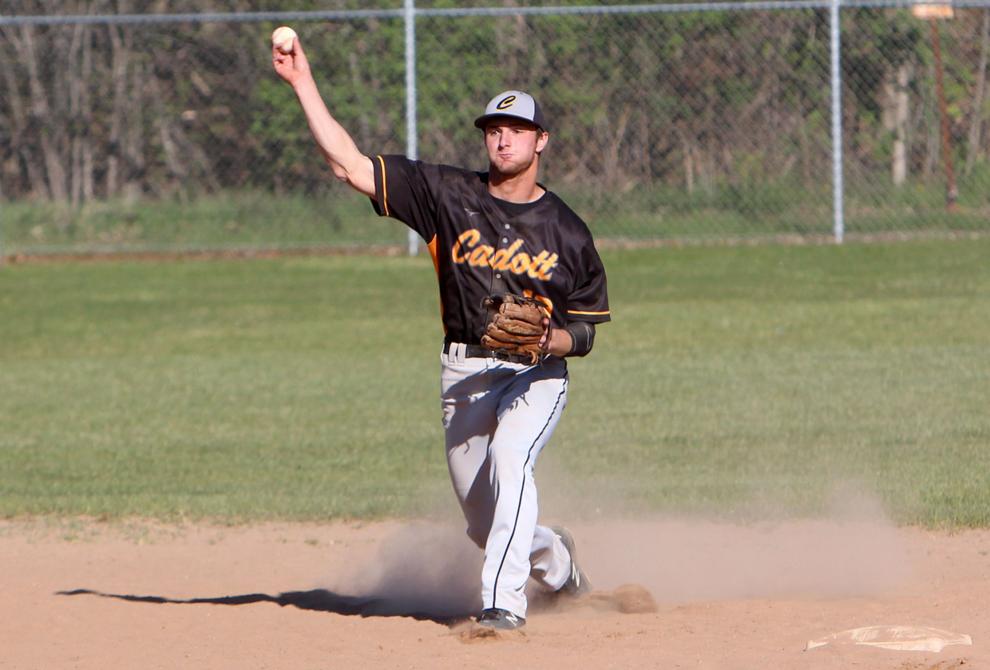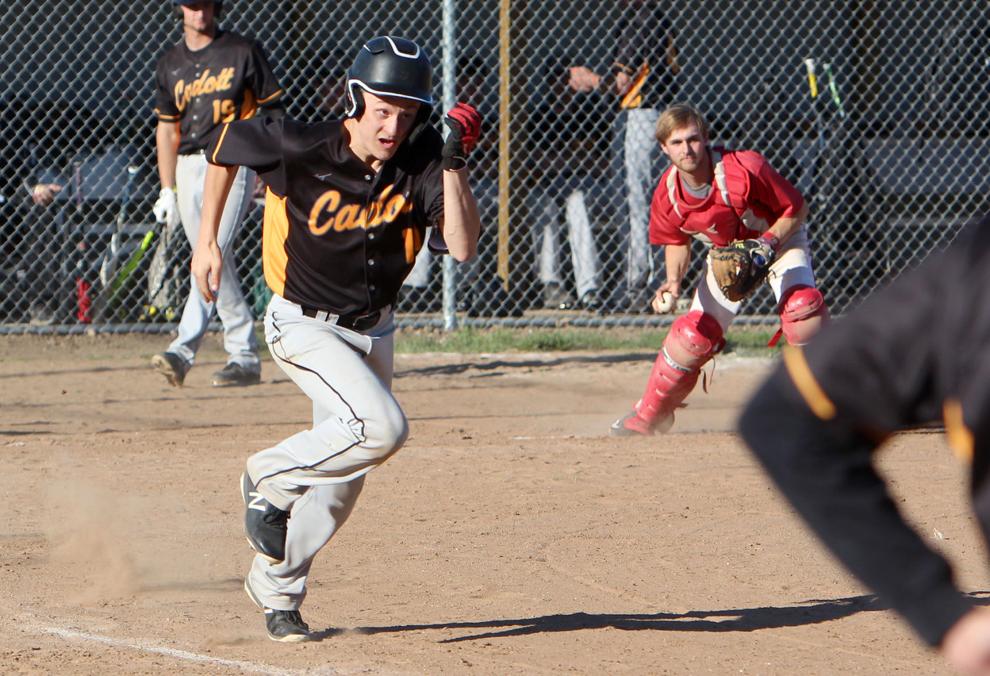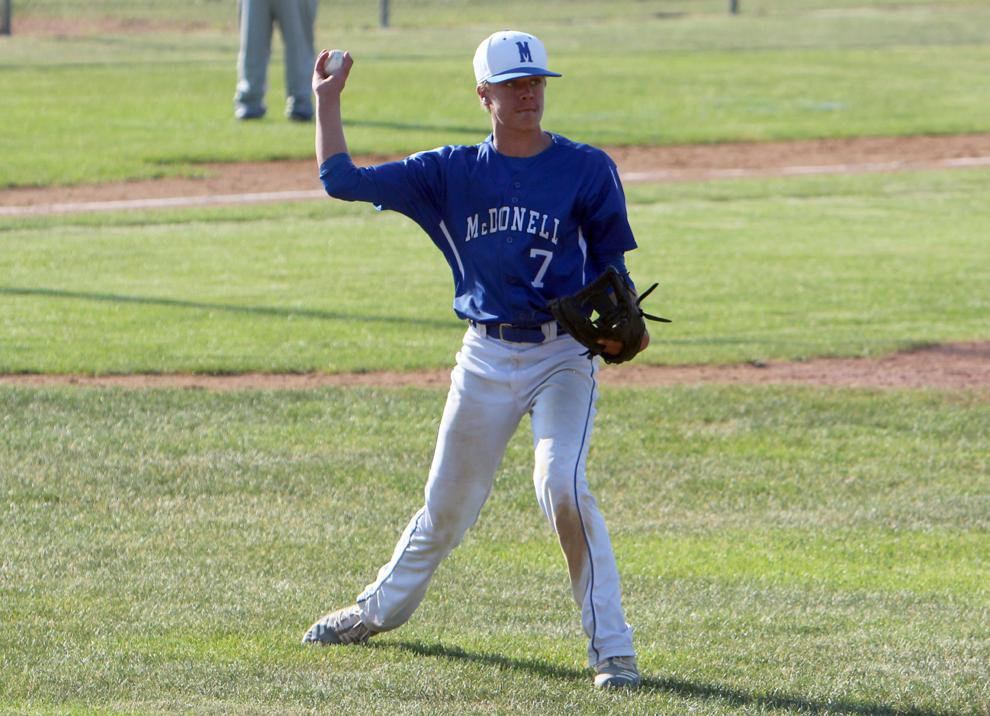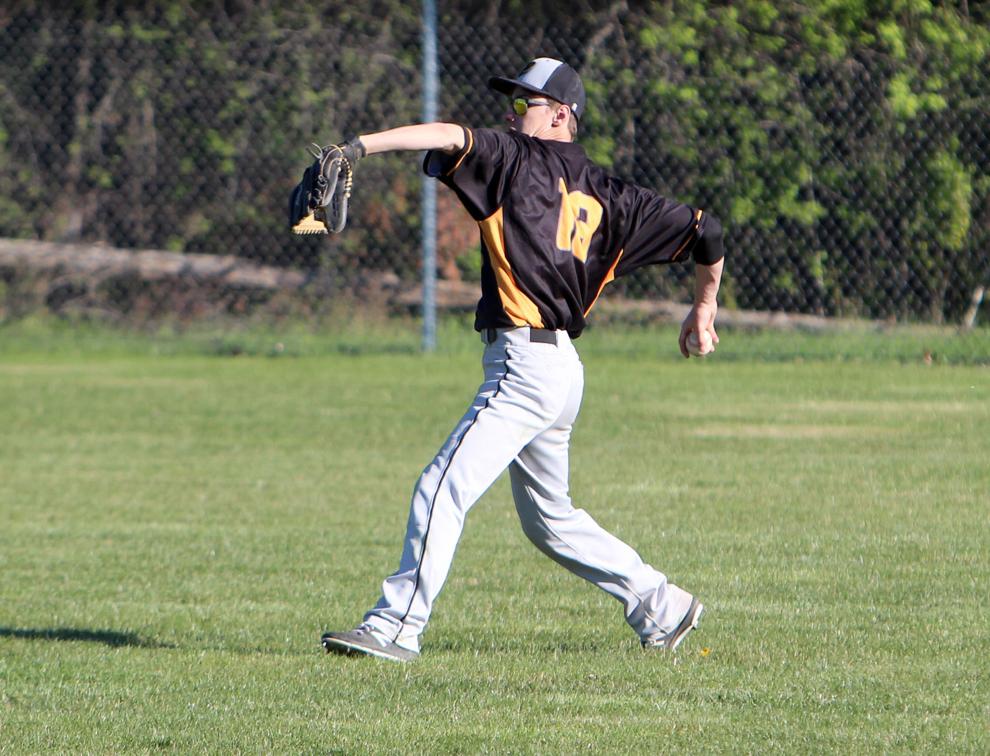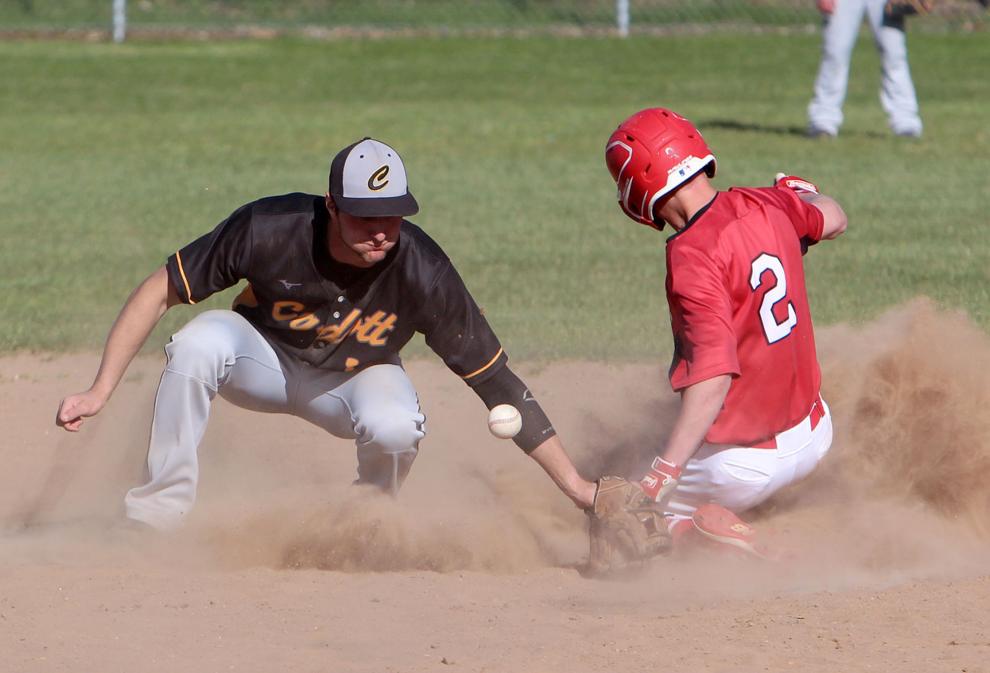 McDonell senior Tanner Opsal, Cadott senior Nelson Wahl and Thorp/Gilman seniors Kade Kroeplin and Brayden Boie were each selected to the second team while McDonell sophomore Eddie Mittermeyer, Cadott senior Ryan Swenson, and Thorp/Gilman senior Charlie Hauser and junior Gavin Boie were picked as honorable mentions.
Altoona sophomore Evan Gustafson was selected as the Western Cloverbelt Conference Player of the Year.
All-Western Cloverbelt Conference
First Team—Evan Gustafson, Altoona; Dylan Bauer, Altoona; Dylan Davis, Cadott; Brandon Jaenke, Fall Creek; Lucas Costley, Fall Creek; Noah Hanson, McDonell; Garrett Koxlien, Osseo-Fairchild; Cole Selvig, Eau Claire Regis; Carter Vait, Stanley-Boyd; Aiden Rosemeyer, Thorp/Gilman.
Second Team—Trent Cornell, Altoona; CJ Varsho, Altoona; Colin Boyarski, Altoona; Nelson Wahl, Cadott; Jack Riemenschneider, Fall Creek; Parker Coach; Fall Creek; Tanner Opsal, McDonell; Sam Knickerbocker, Eau Claire Regis; Kade Kroeplin, Thorp/Gilman; Brayden Boie, Thorp/Gilman.
Honorable Mention—Ben Kuenkel, Altoona; Ryan Swenson, Cadott; Luke Olson, Fall Creek; Eddie Mittermeyer, McDonell; Brice Shimon, Osseo-Fairhchild; Wyatt Ramseier, Osseo-Fairchild; Blayde Lecher, Eau Claire Regis; Ale Leis, Eau Claire Regis; Charlie Hauser, Thorp/Gilman; Gavin Boie, Thorp/Gilman.
Photos: McDonell at Stanley-Boyd baseball 5-6-21
McDonell at Stanley-Boyd baseball 5-6-21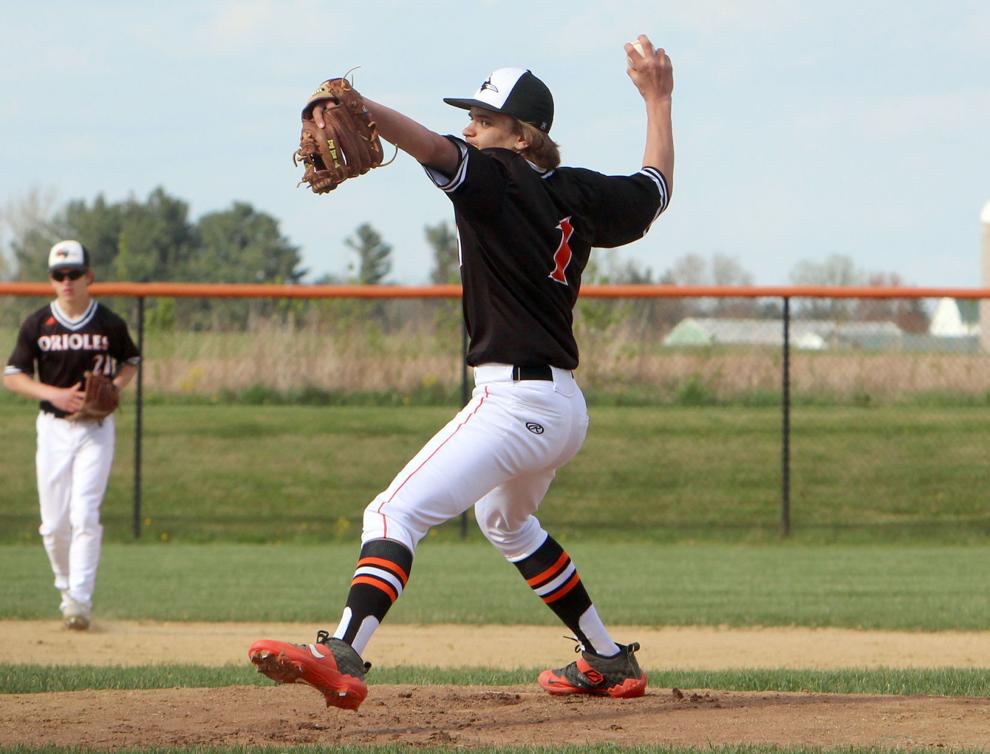 McDonell at Stanley-Boyd baseball 5-6-21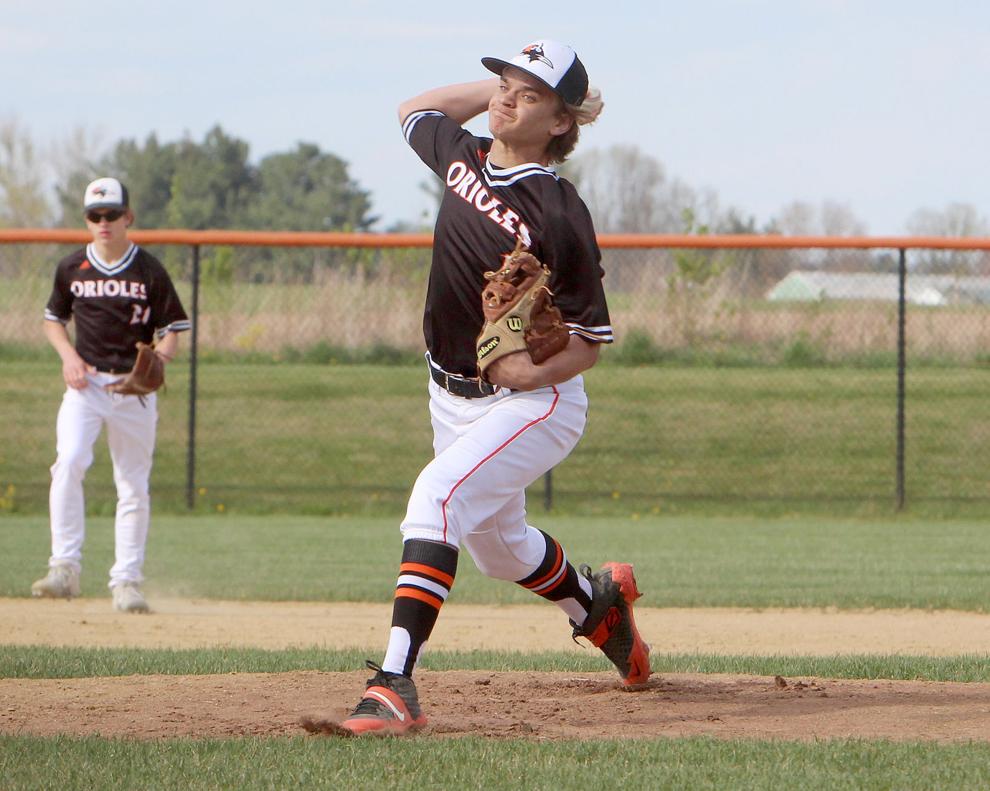 McDonell at Stanley-Boyd baseball 5-6-21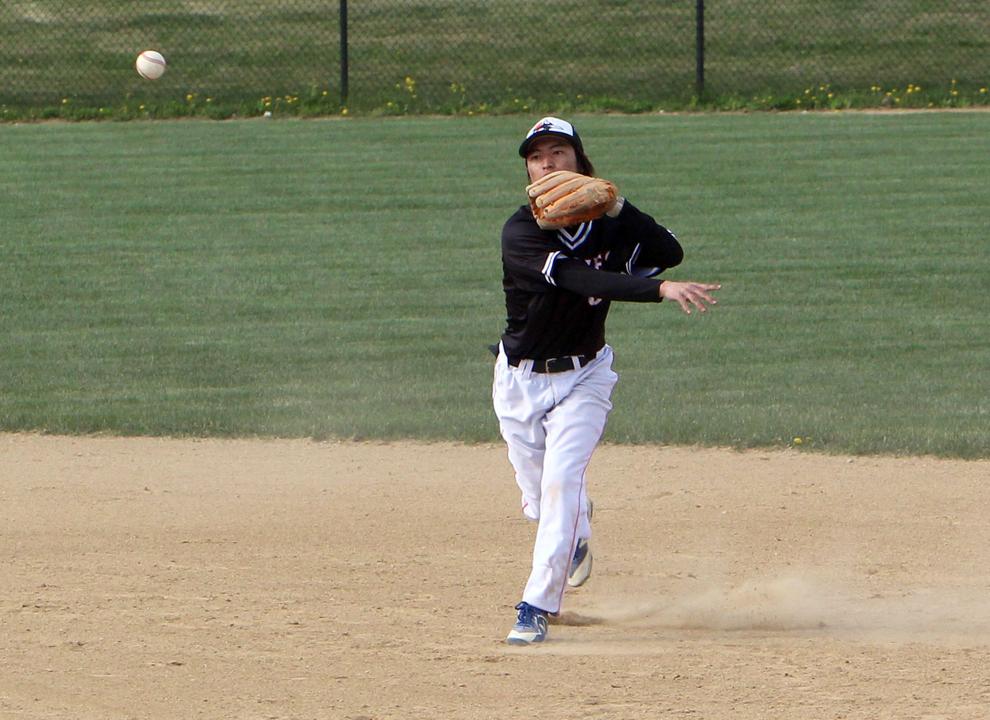 McDonell at Stanley-Boyd baseball 5-6-21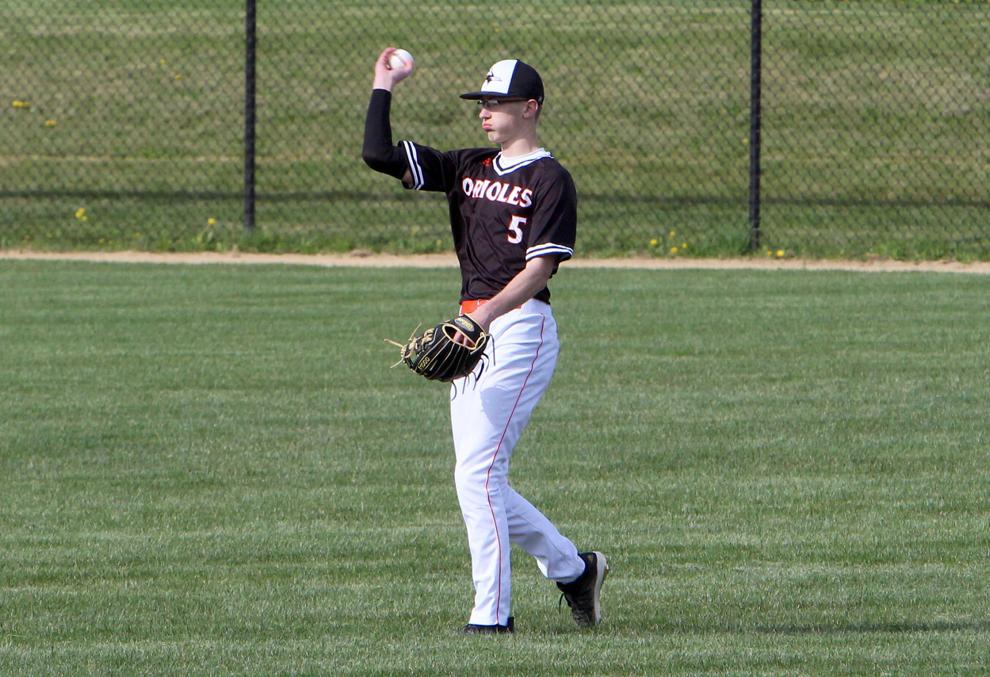 McDonell at Stanley-Boyd baseball 5-6-21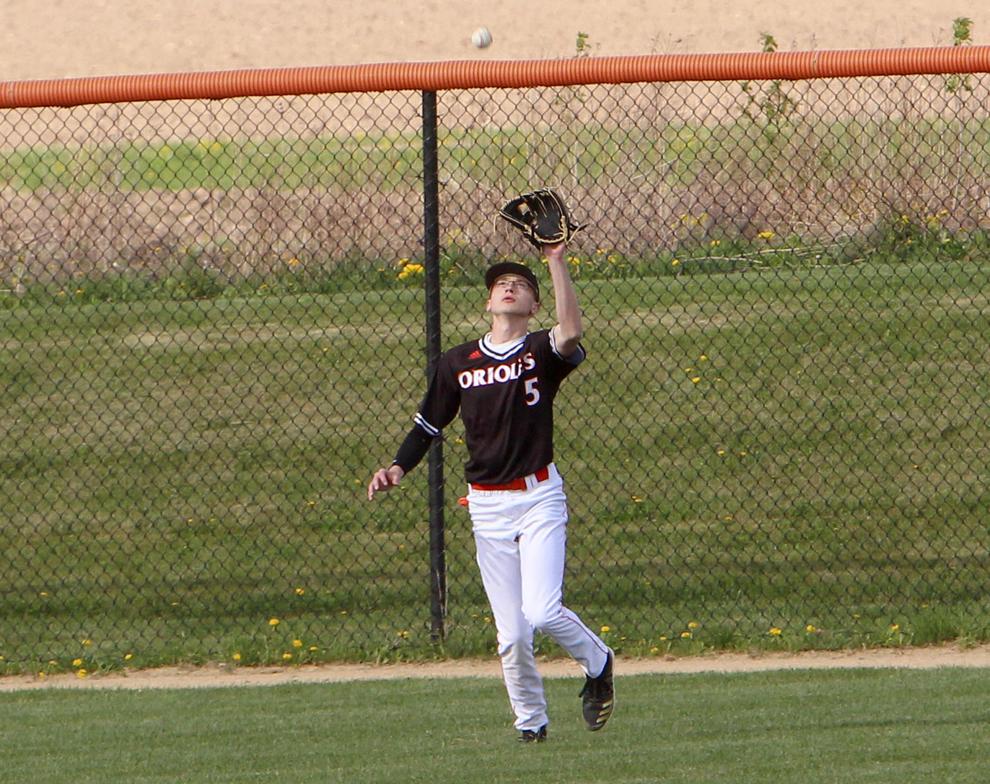 McDonell at Stanley-Boyd baseball 5-6-21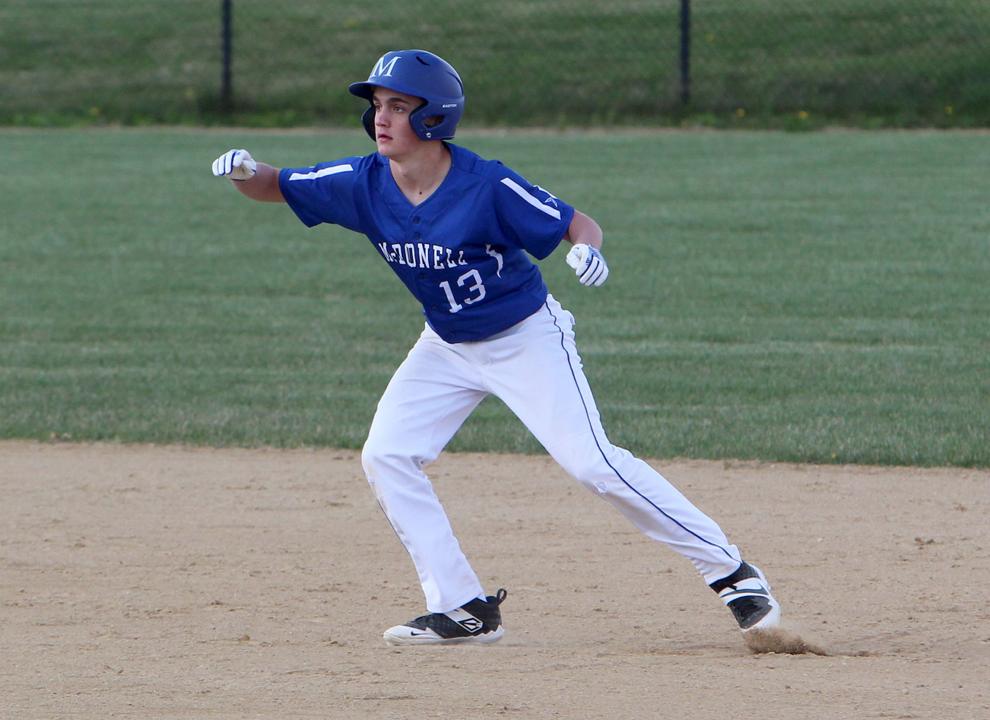 McDonell at Stanley-Boyd baseball 5-6-21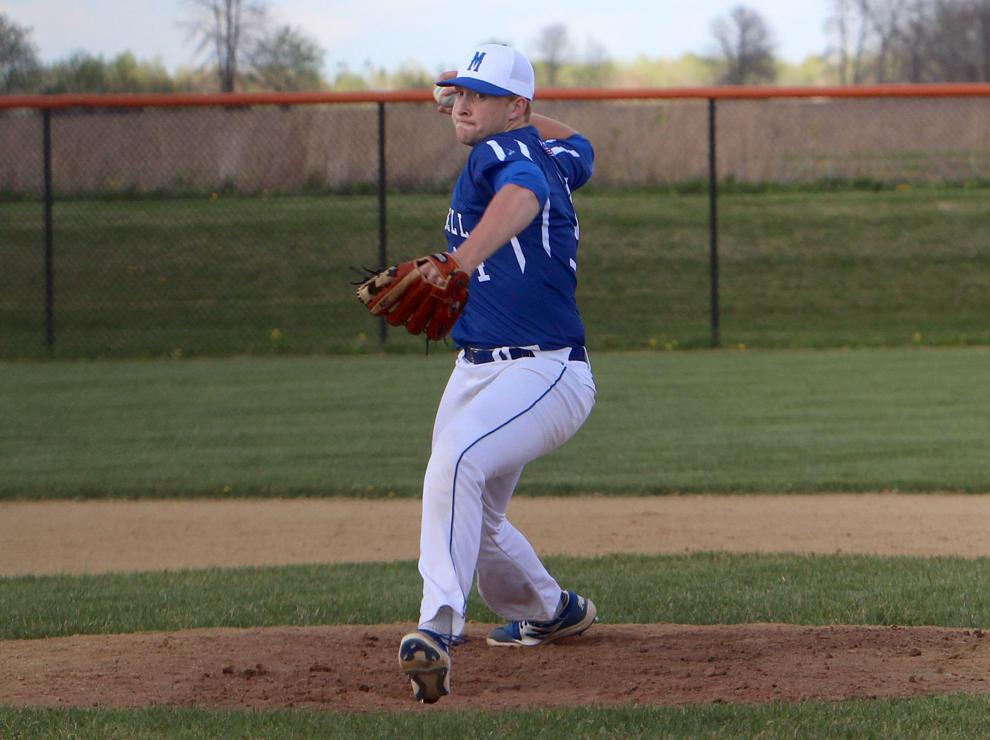 McDonell at Stanley-Boyd baseball 5-6-21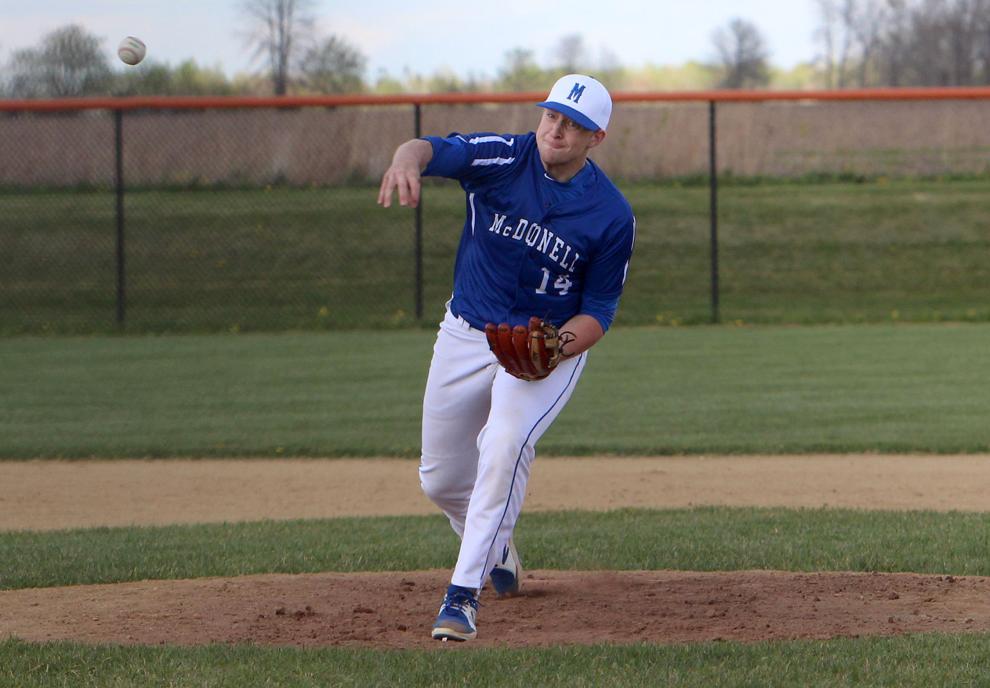 McDonell at Stanley-Boyd baseball 5-6-21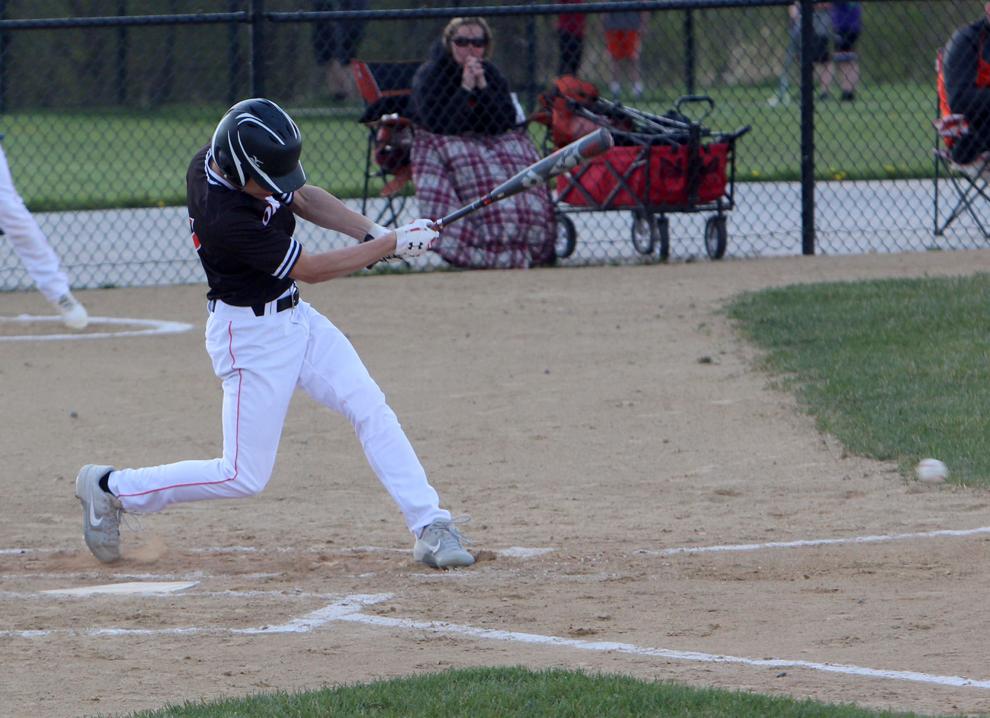 McDonell at Stanley-Boyd baseball 5-6-21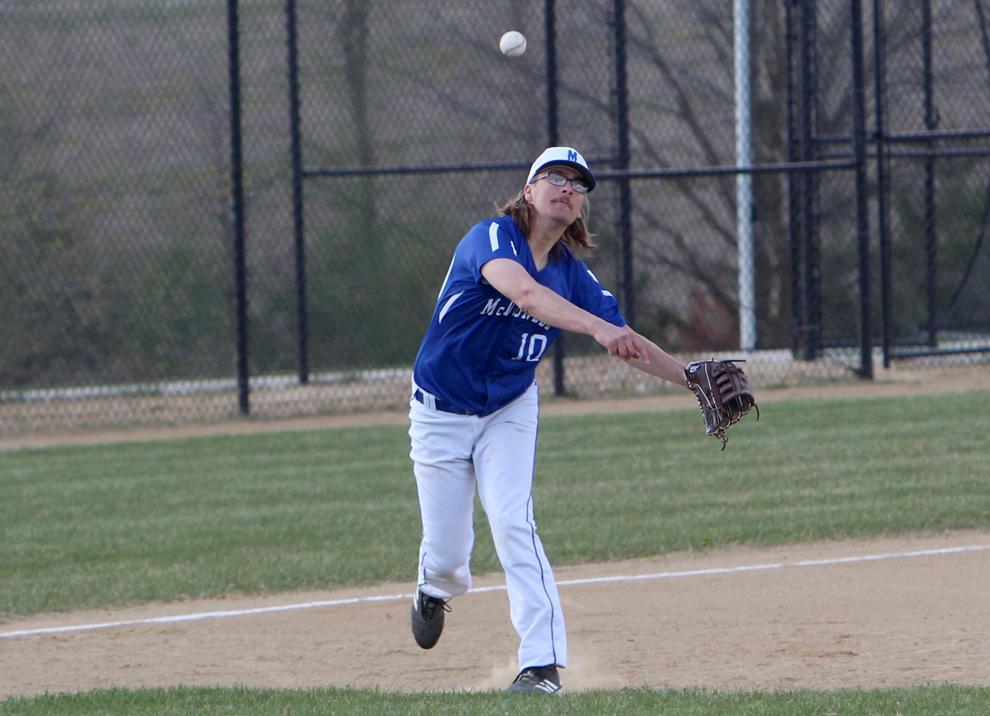 McDonell at Stanley-Boyd baseball 5-6-21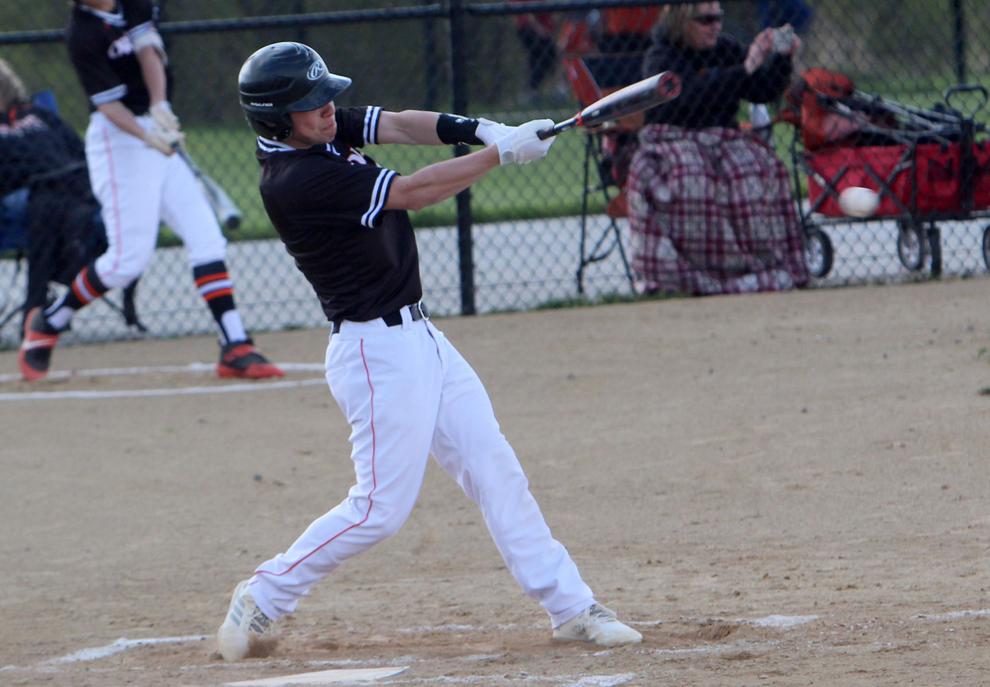 McDonell at Stanley-Boyd baseball 5-6-21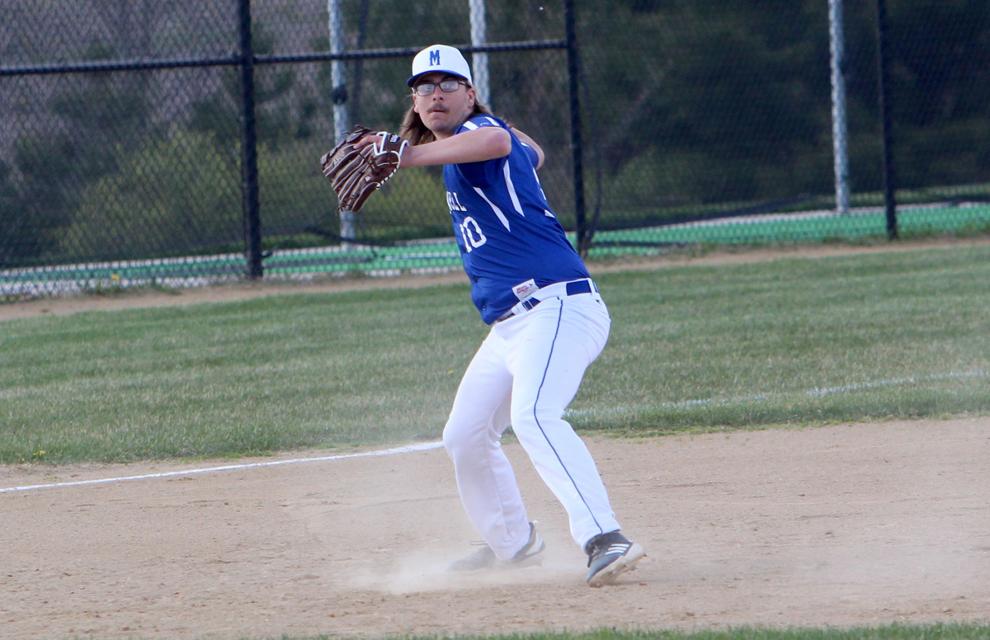 McDonell at Stanley-Boyd baseball 5-6-21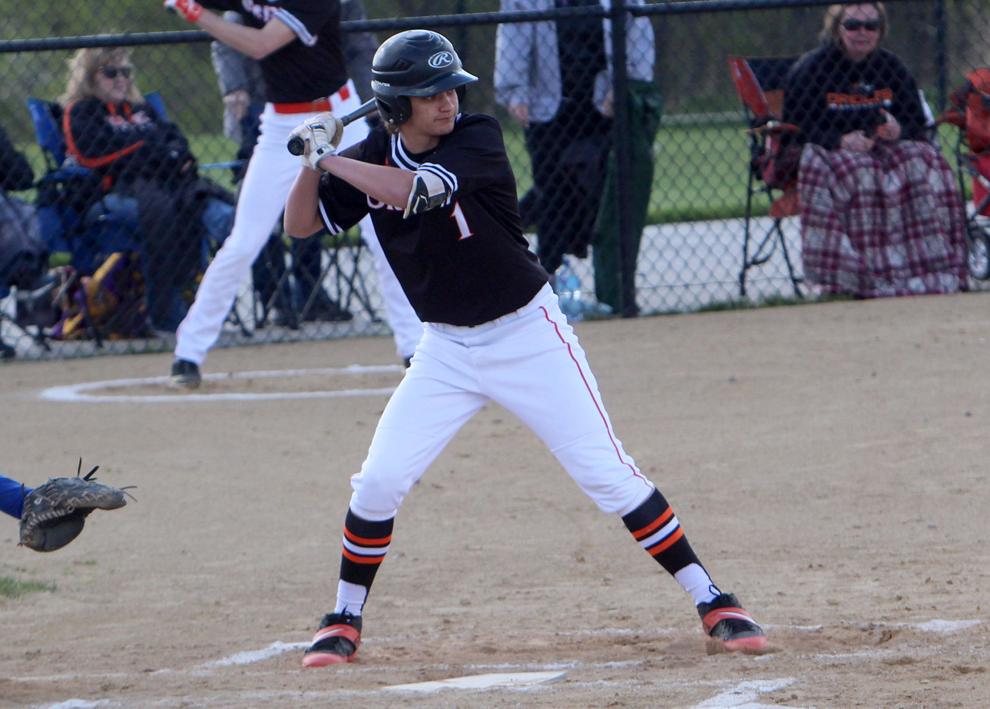 McDonell at Stanley-Boyd baseball 5-6-21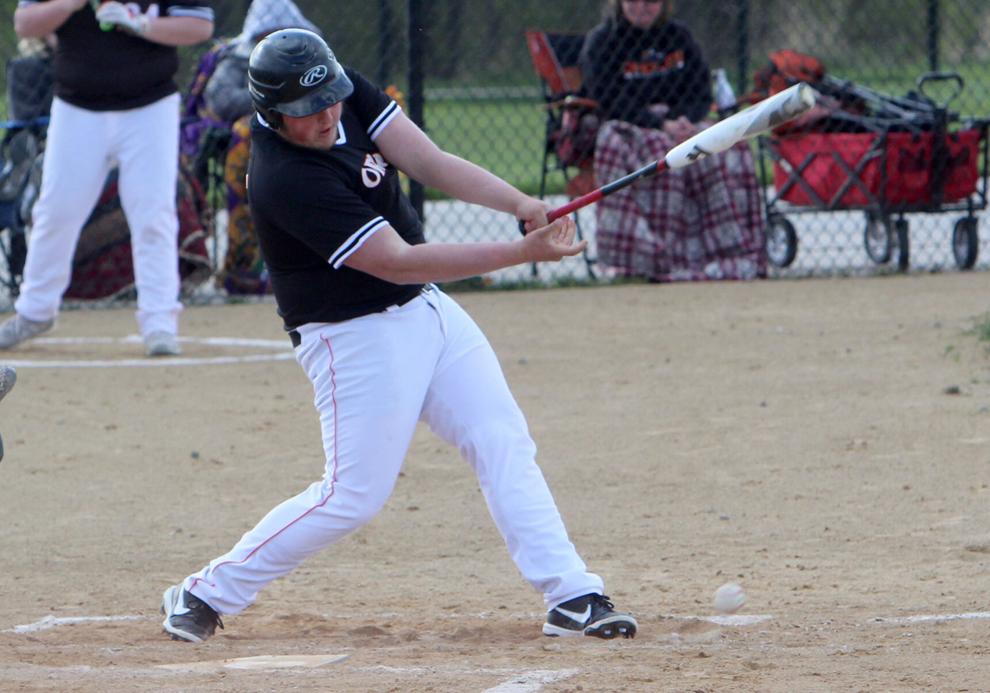 McDonell at Stanley-Boyd baseball 5-6-21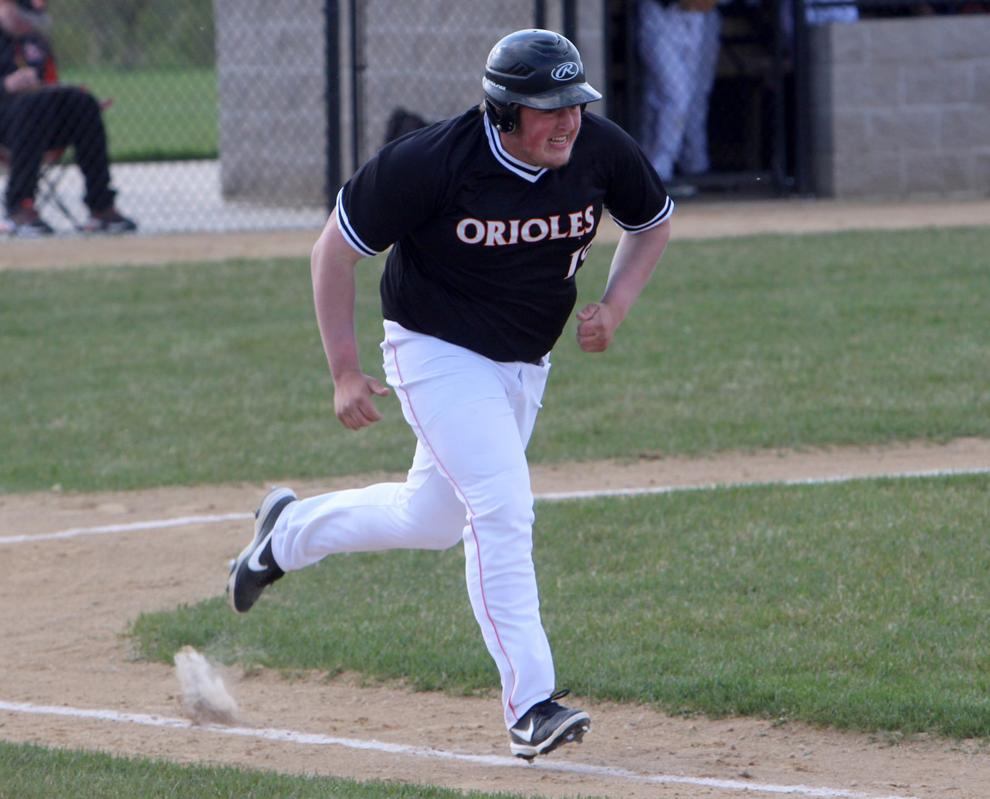 McDonell at Stanley-Boyd baseball 5-6-21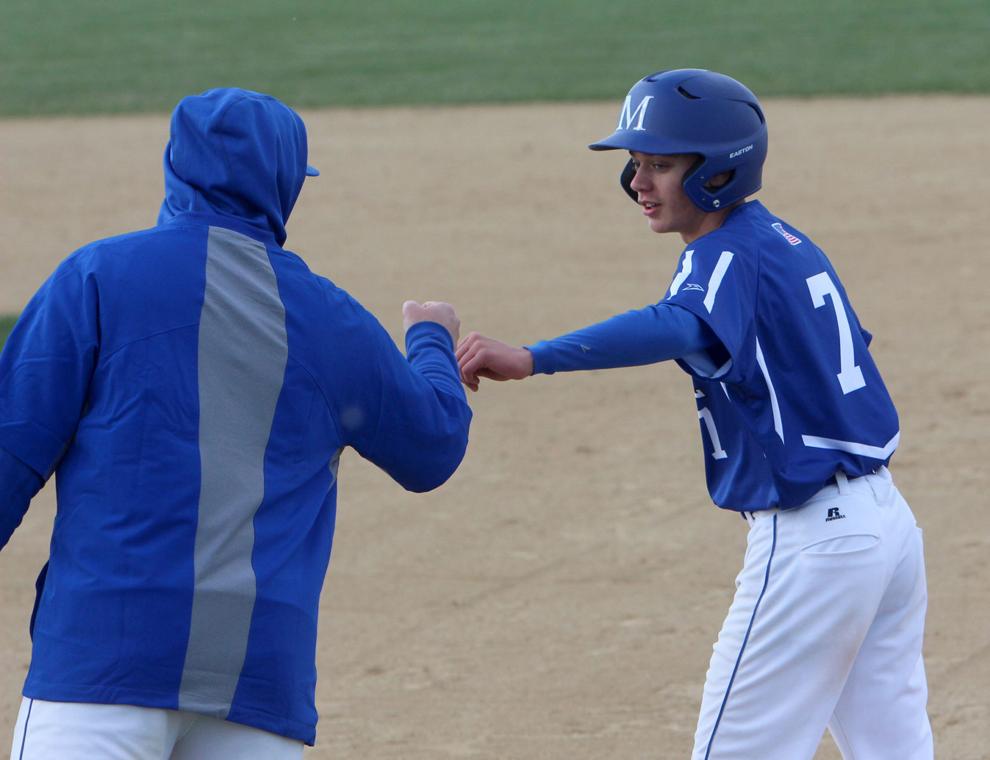 McDonell at Stanley-Boyd baseball 5-6-21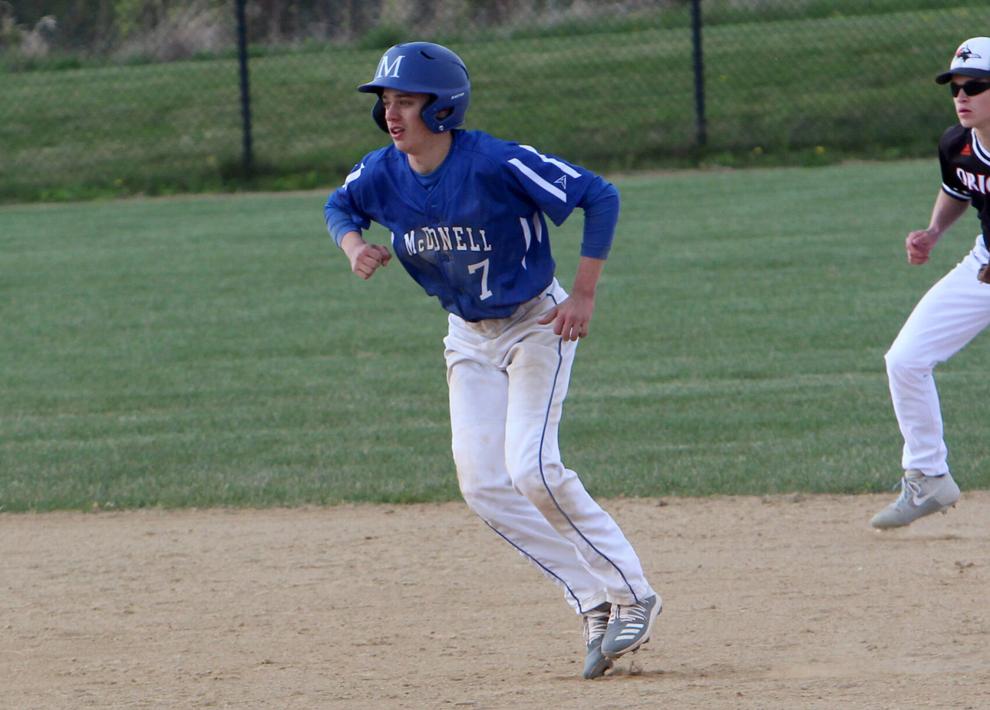 McDonell at Stanley-Boyd baseball 5-6-21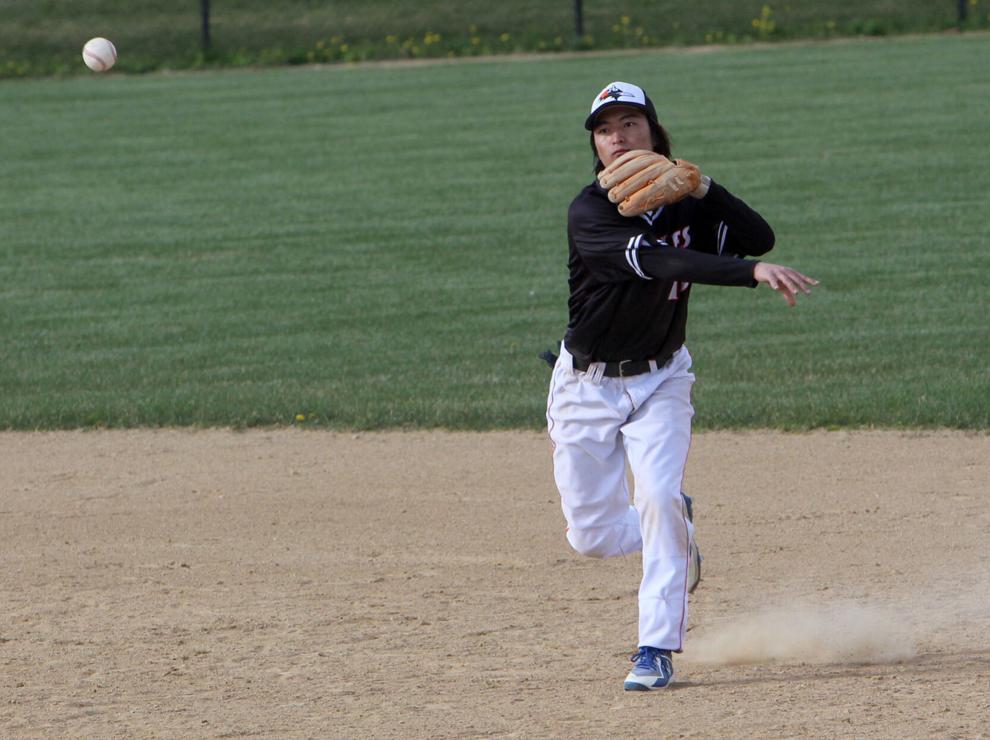 McDonell at Stanley-Boyd baseball 5-6-21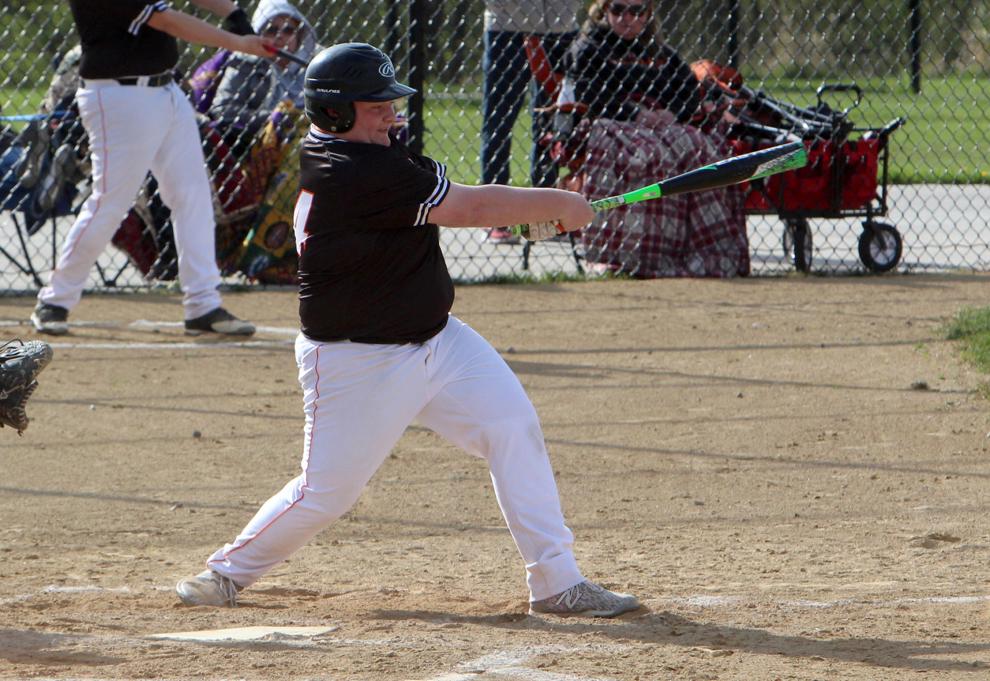 McDonell at Stanley-Boyd baseball 5-6-21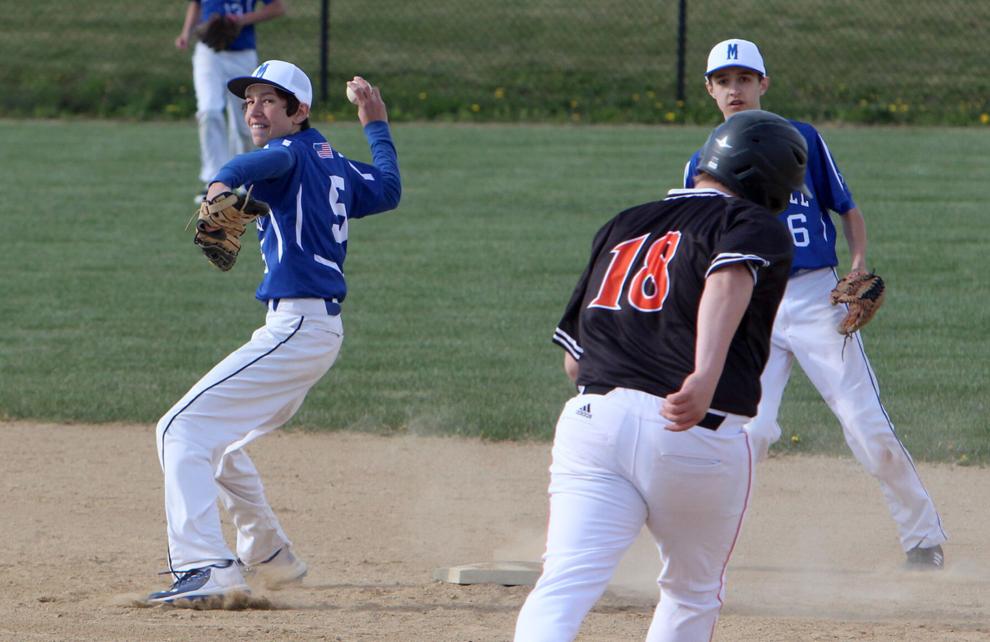 McDonell at Stanley-Boyd baseball 5-6-21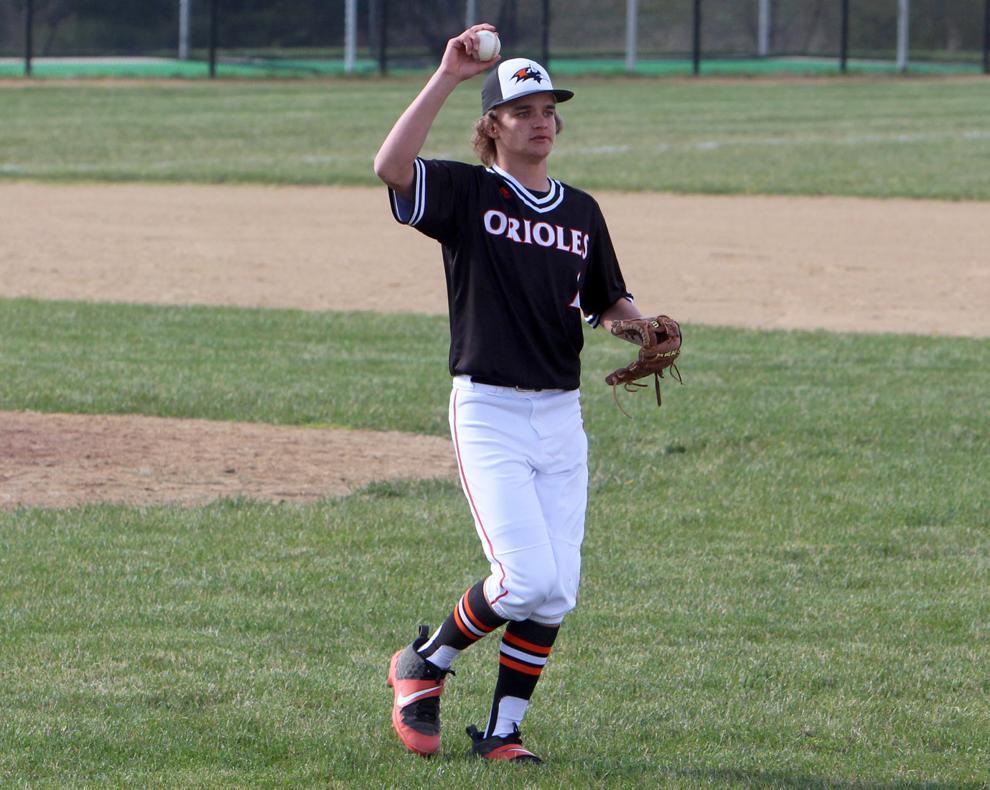 McDonell at Stanley-Boyd baseball 5-6-21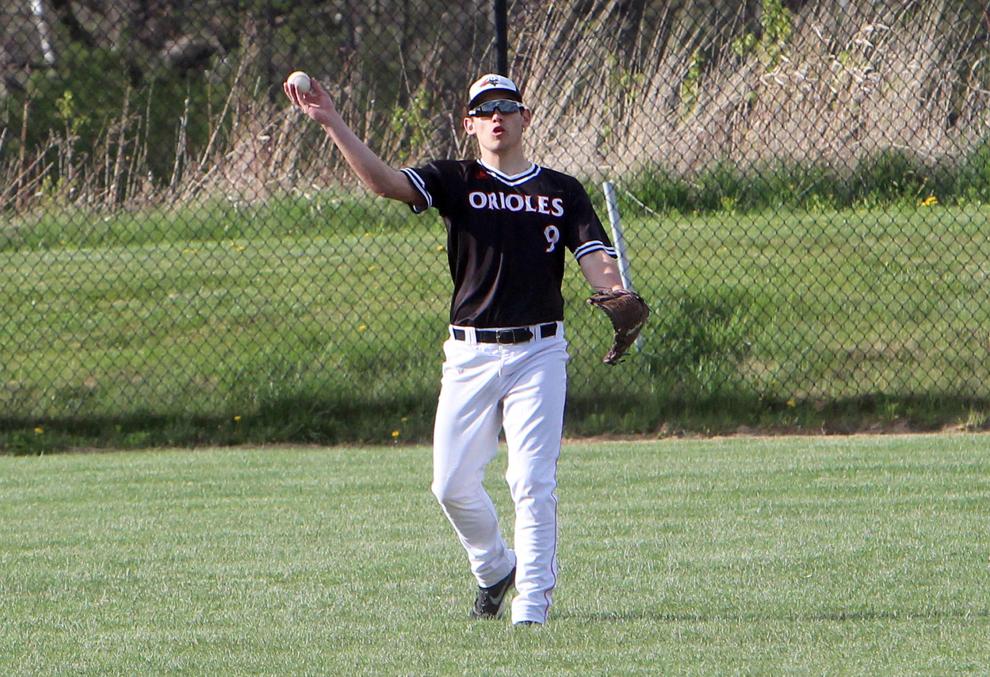 McDonell at Stanley-Boyd baseball 5-6-21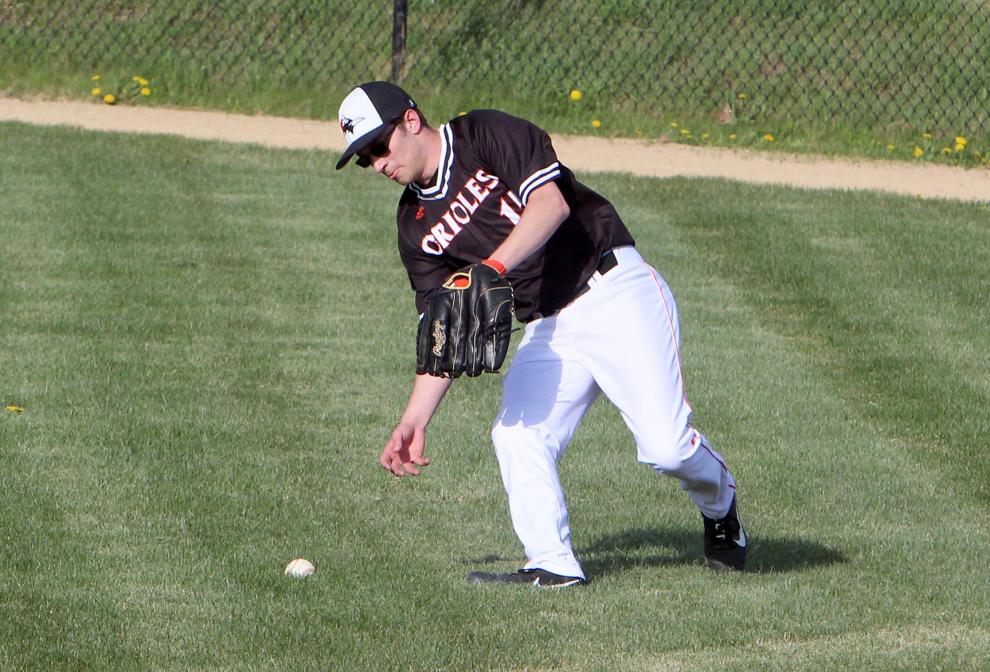 McDonell at Stanley-Boyd baseball 5-6-21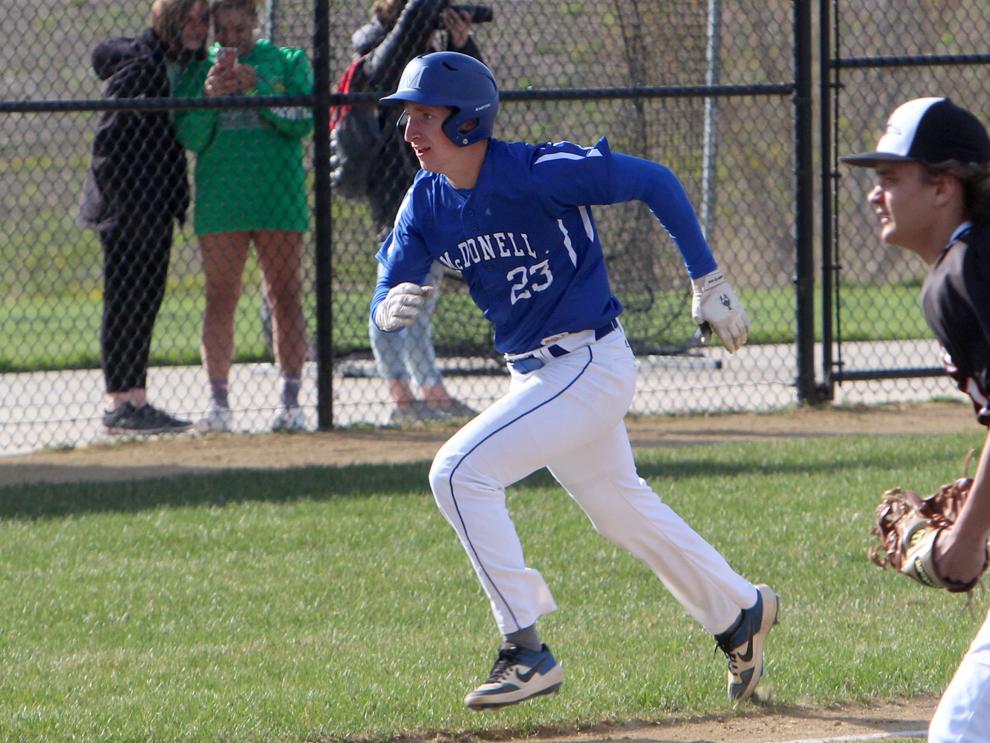 Photos: Thorp/Gilman at Cadott baseball 5-11-21
Thorp/Gilman at Cadott baseball 5-11-21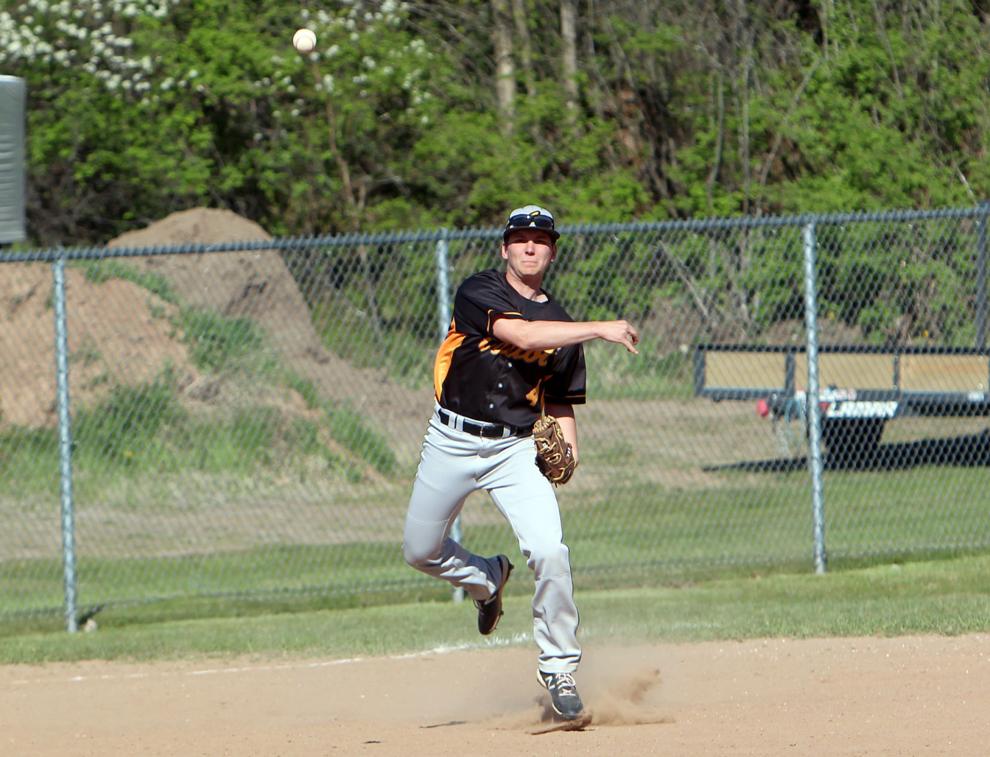 Thorp/Gilman at Cadott baseball 5-11-21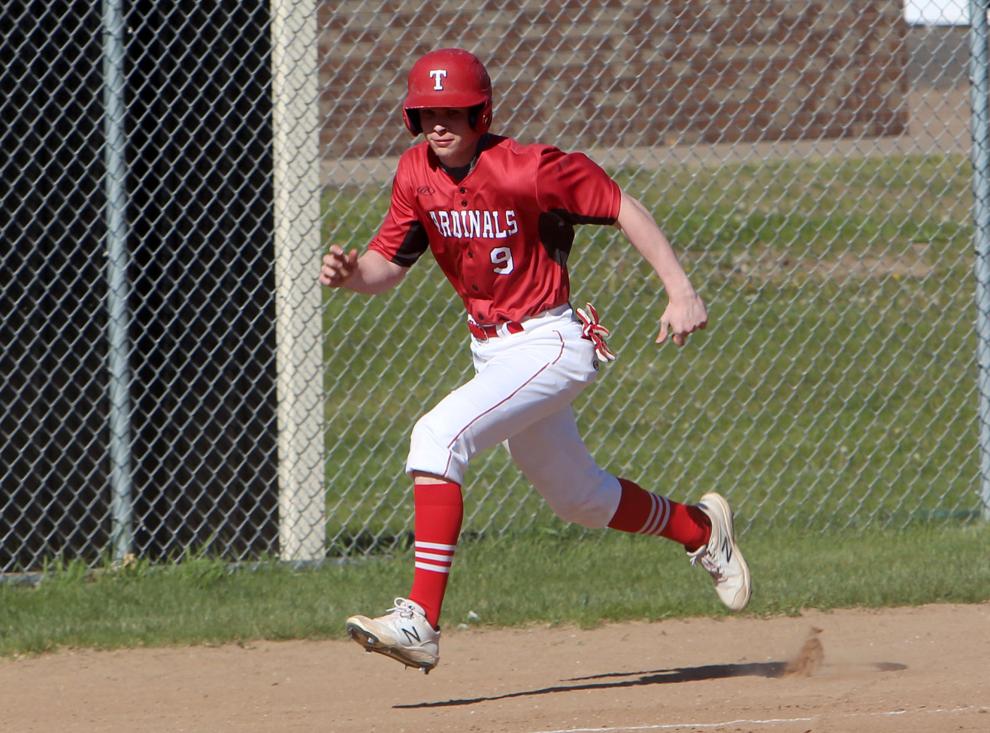 Thorp/Gilman at Cadott baseball 5-11-21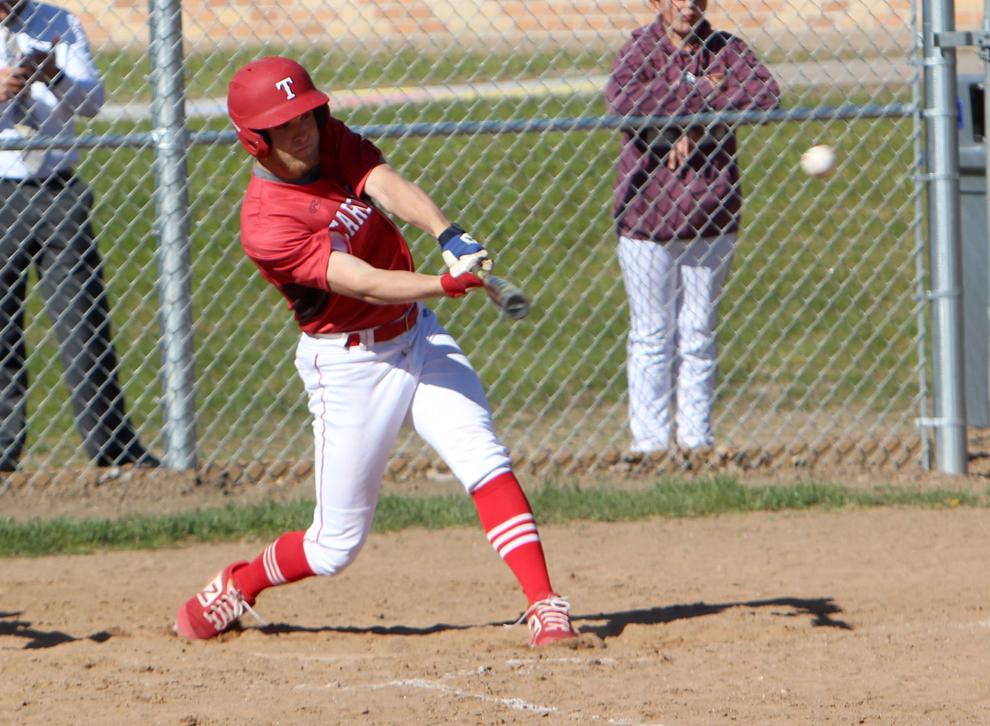 Thorp/Gilman at Cadott baseball 5-11-21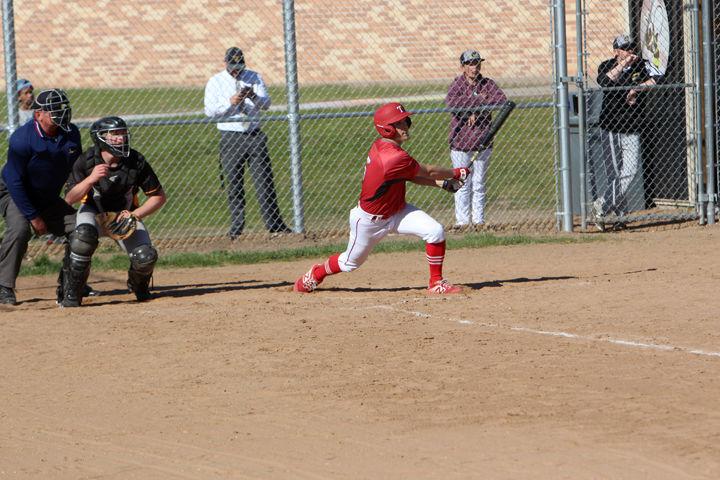 Thorp/Gilman at Cadott baseball 5-11-21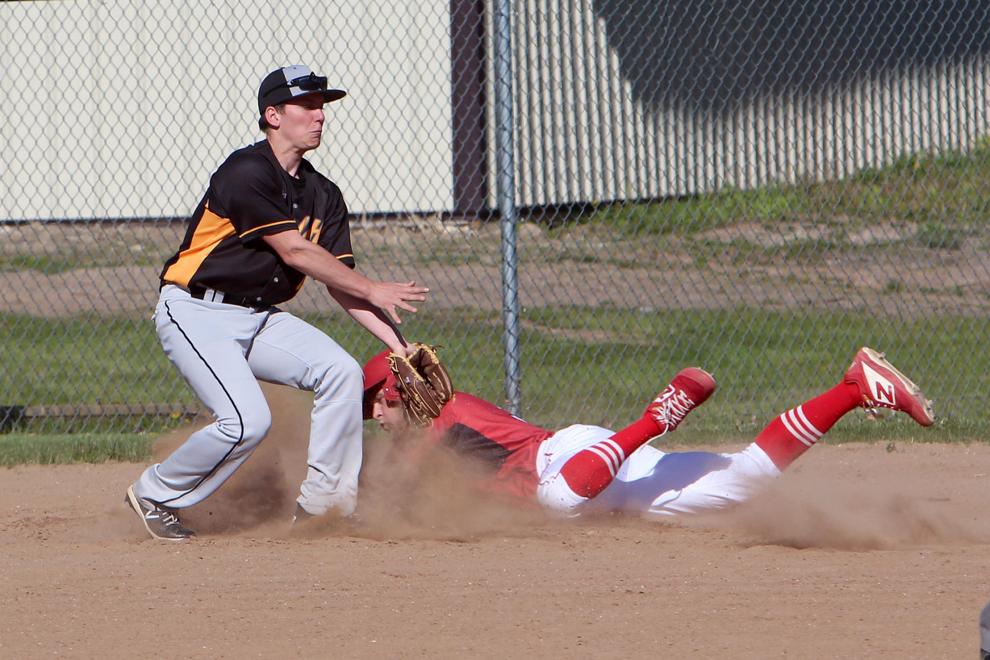 Thorp/Gilman at Cadott baseball 5-11-21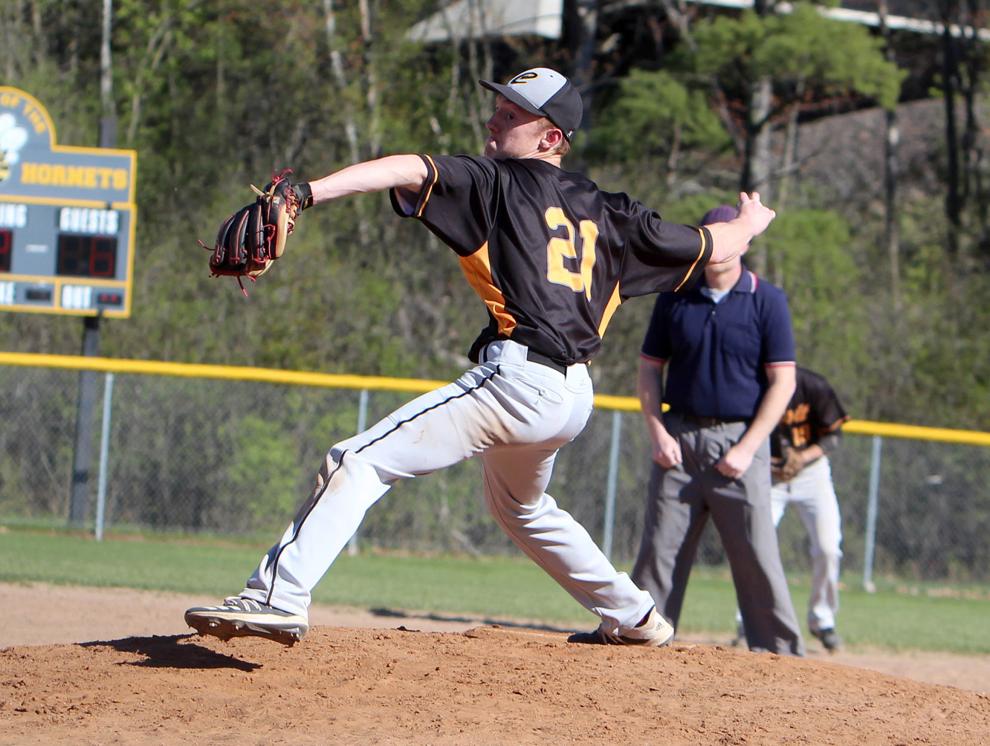 Thorp/Gilman at Cadott baseball 5-11-21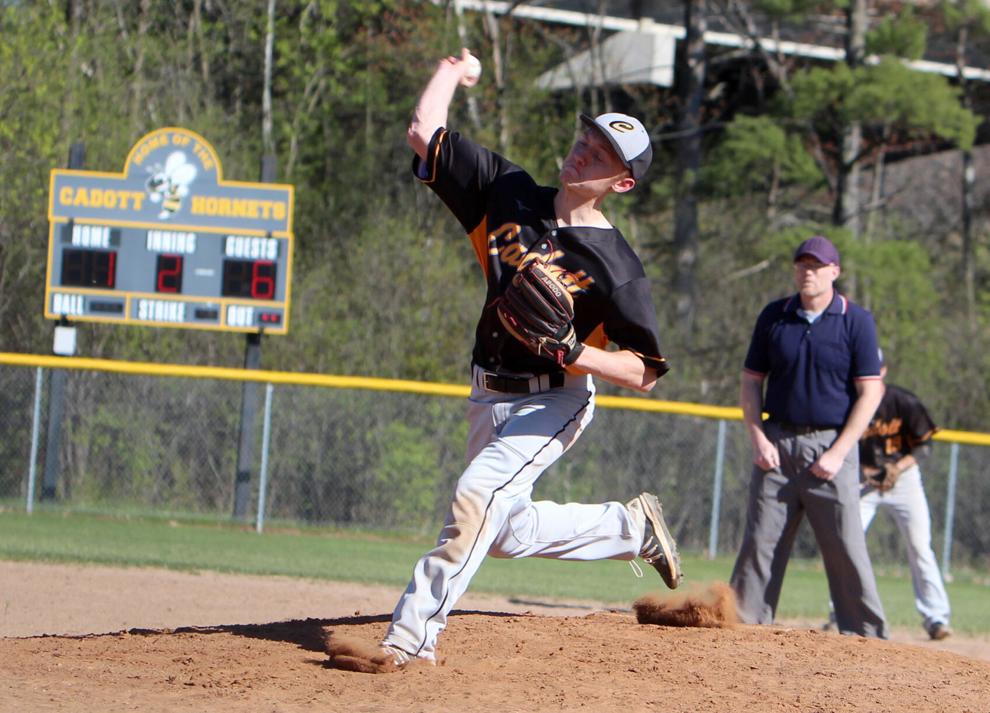 Thorp/Gilman at Cadott baseball 5-11-21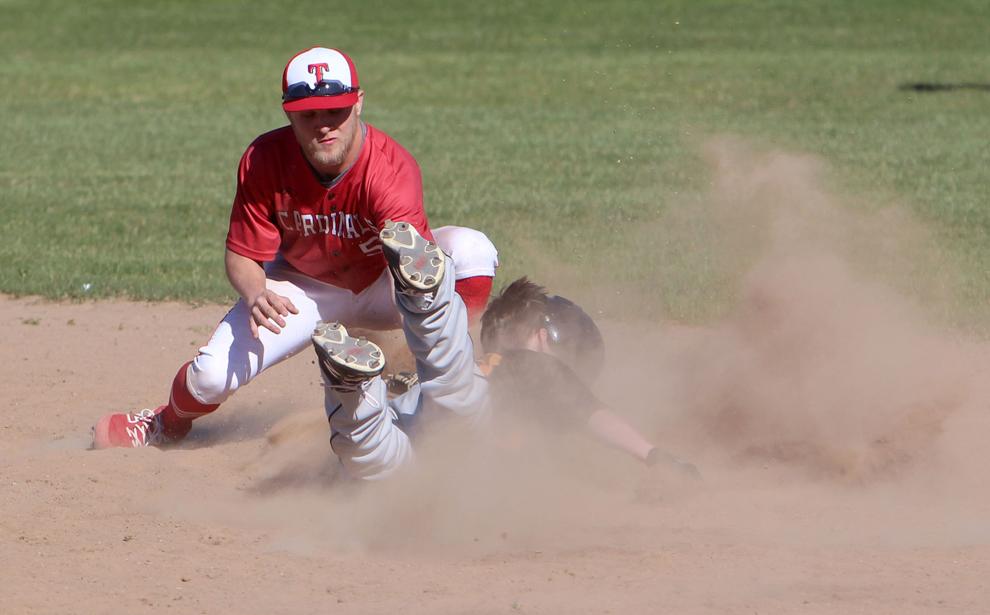 Thorp/Gilman at Cadott baseball 5-11-21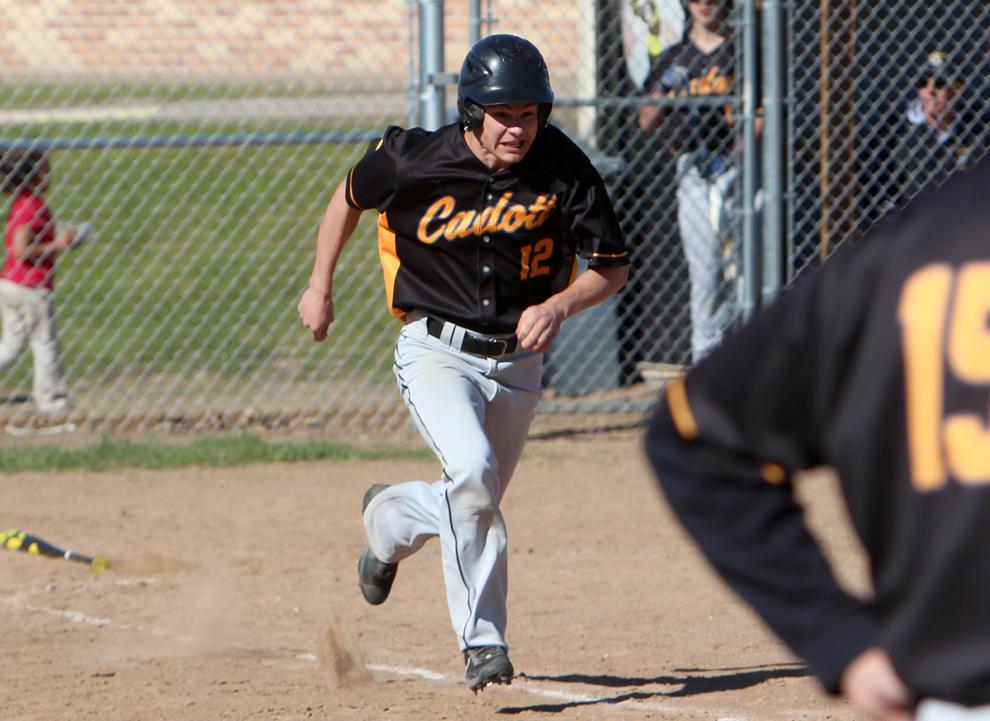 Thorp/Gilman at Cadott baseball 5-11-21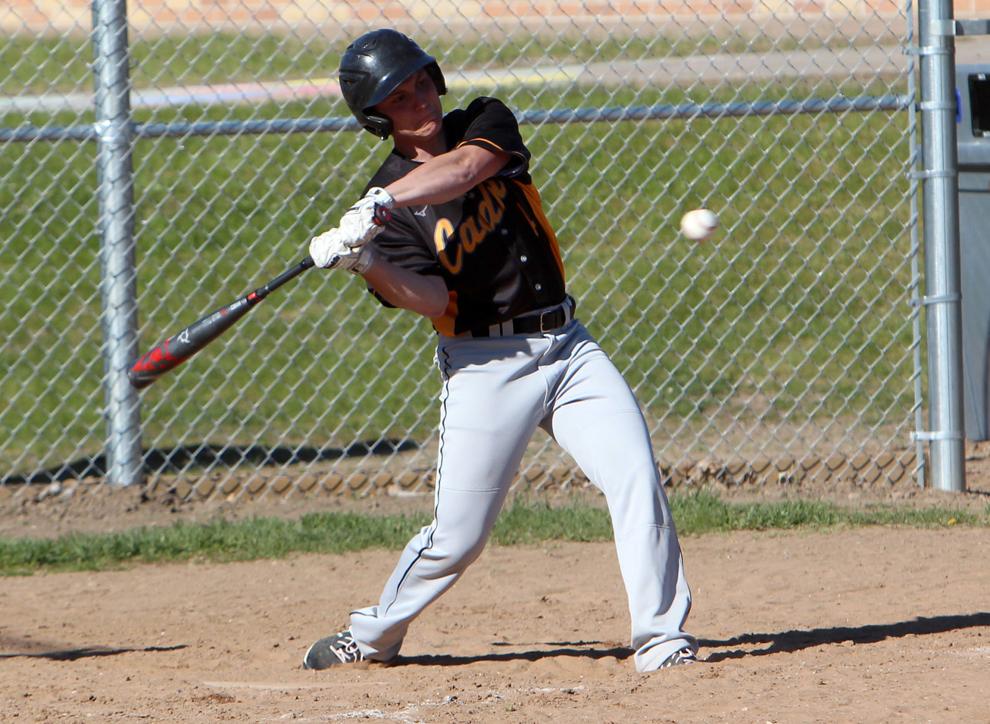 Thorp/Gilman at Cadott baseball 5-11-21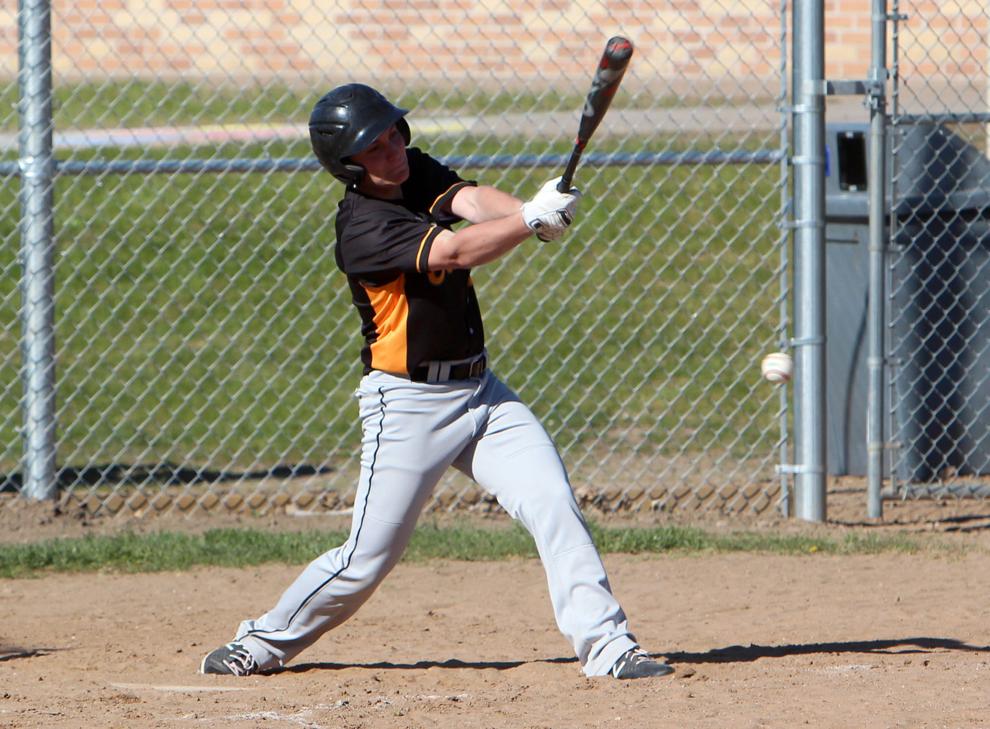 Thorp/Gilman at Cadott baseball 5-11-21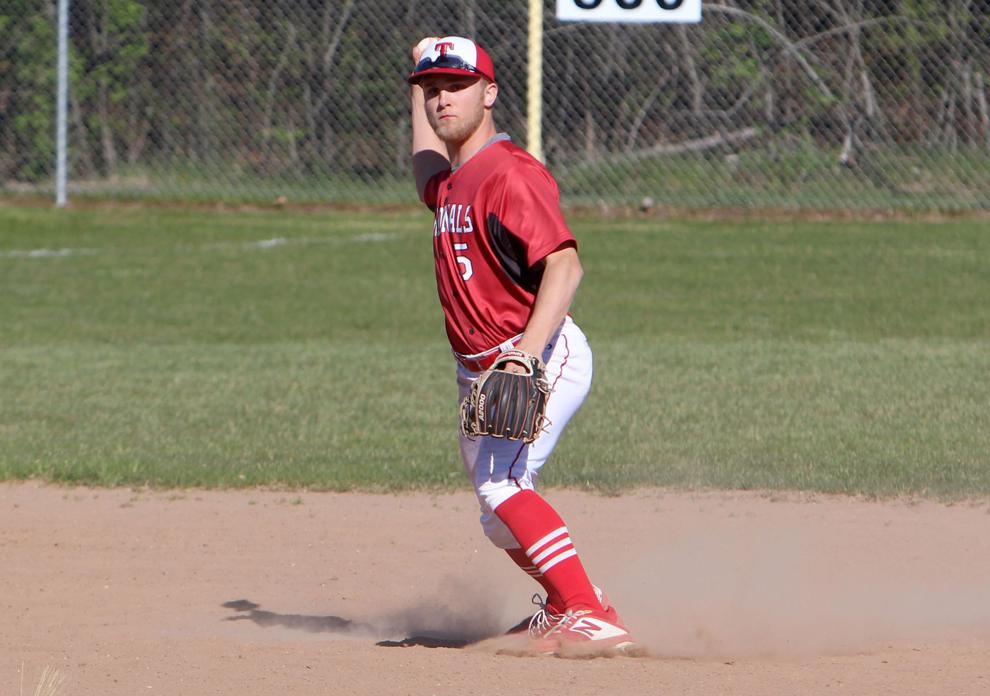 Thorp/Gilman at Cadott baseball 5-11-21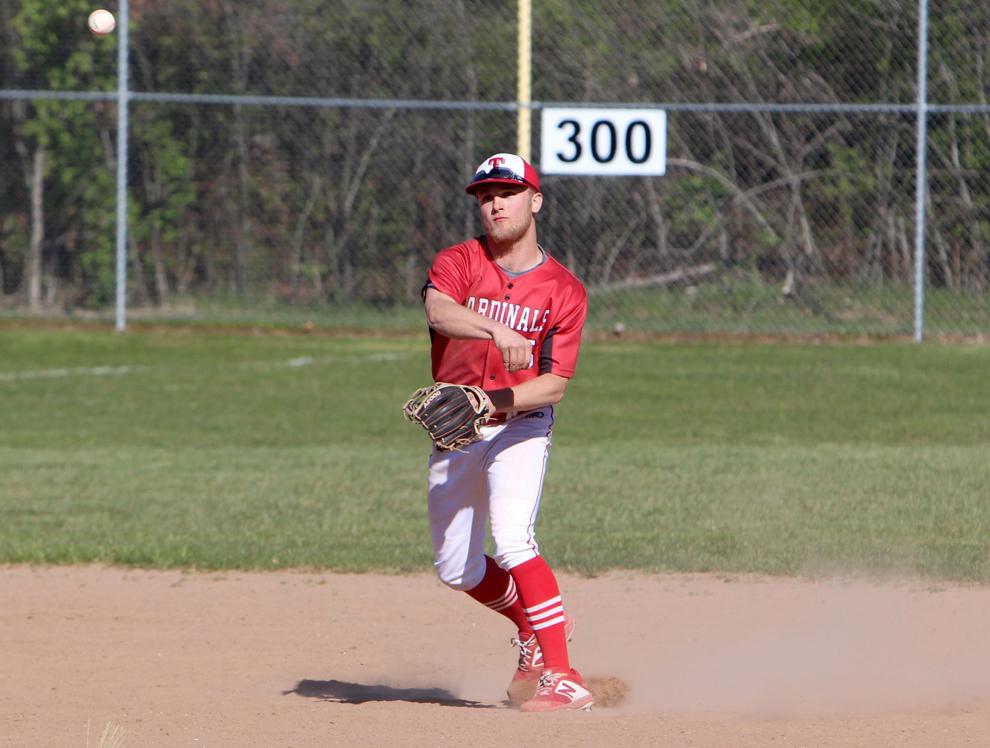 Thorp/Gilman at Cadott baseball 5-11-21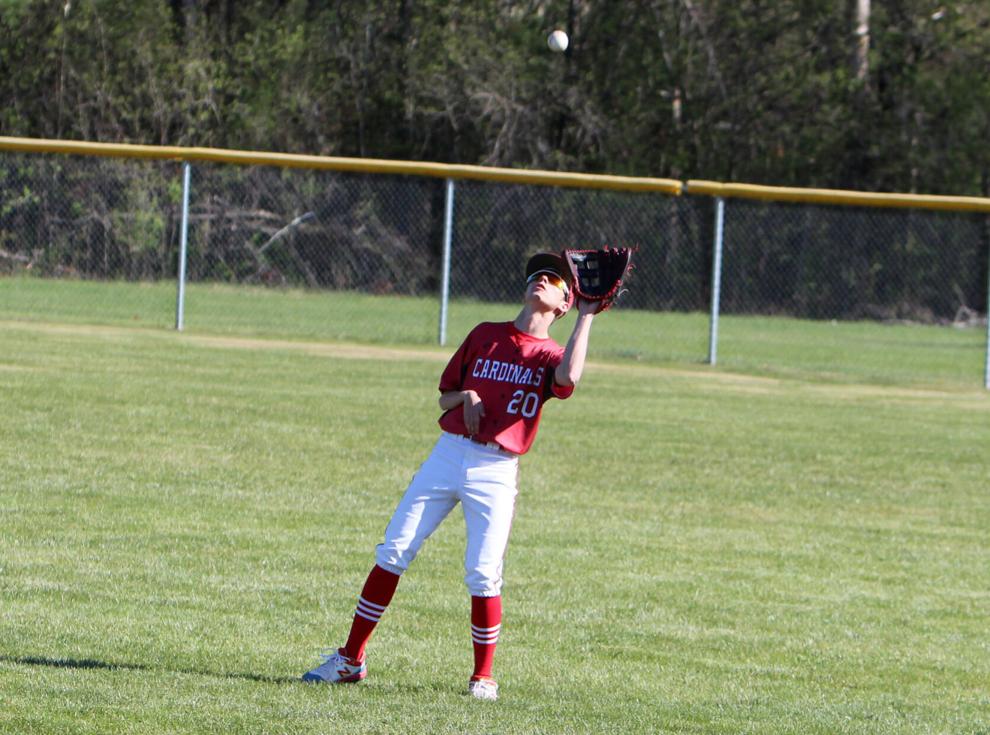 Thorp/Gilman at Cadott baseball 5-11-21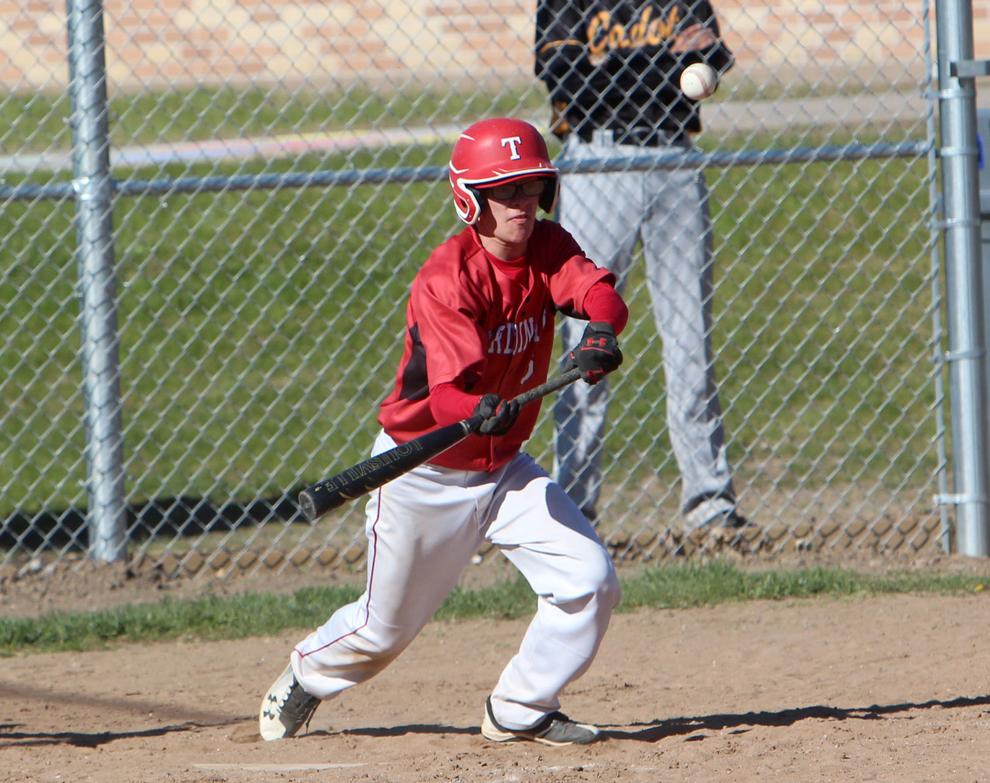 Thorp/Gilman at Cadott baseball 5-11-21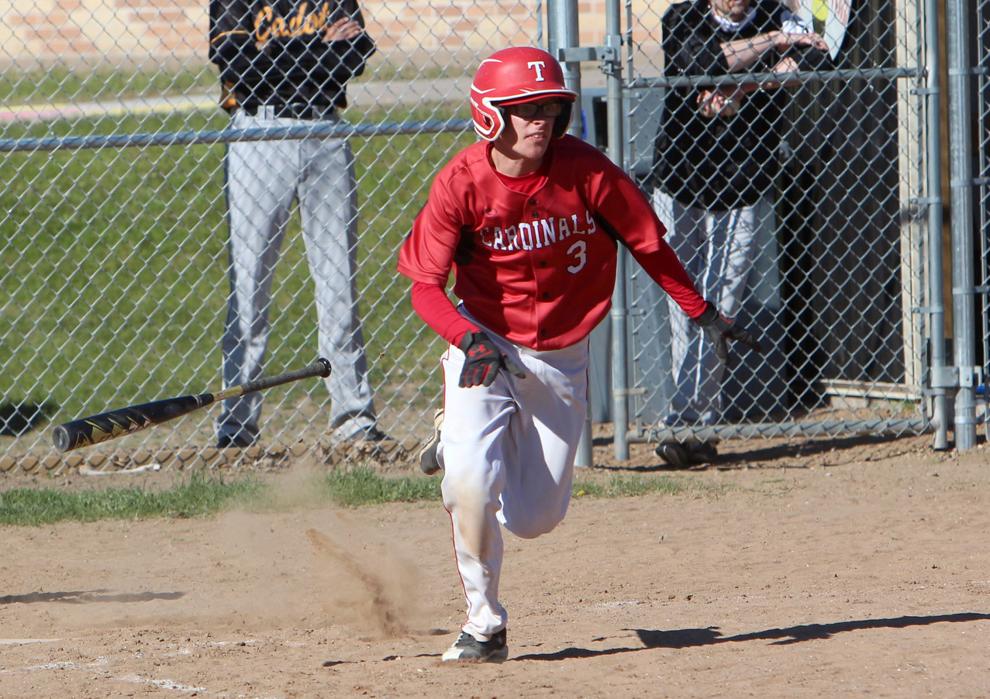 Thorp/Gilman at Cadott baseball 5-11-21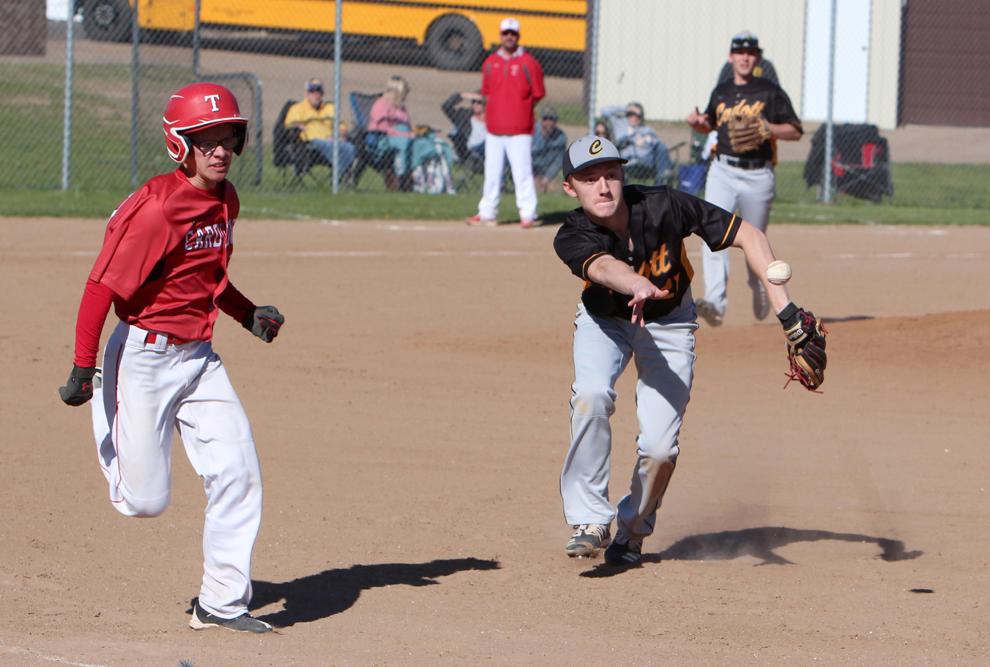 Thorp/Gilman at Cadott baseball 5-11-21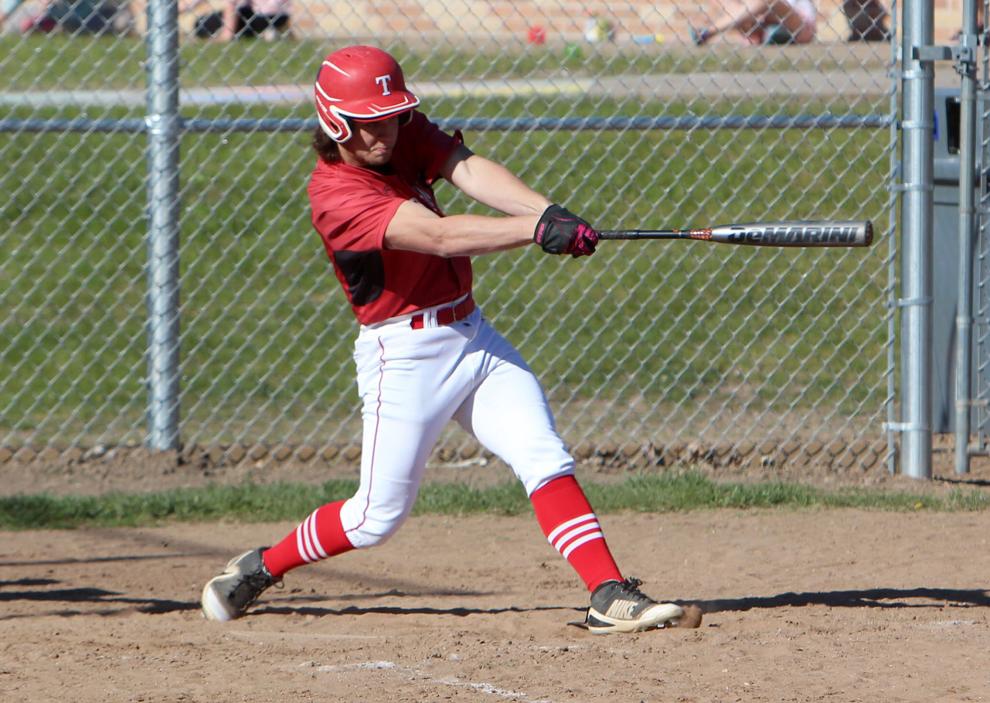 Thorp/Gilman at Cadott baseball 5-11-21
Thorp/Gilman at Cadott baseball 5-11-21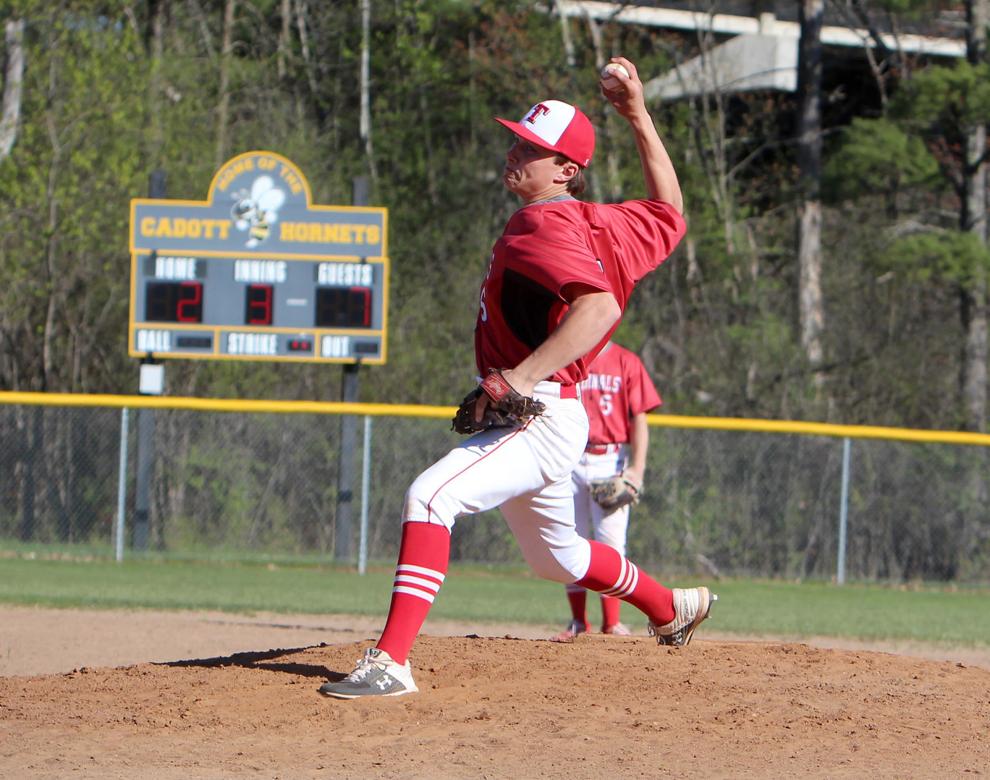 Thorp/Gilman at Cadott baseball 5-11-21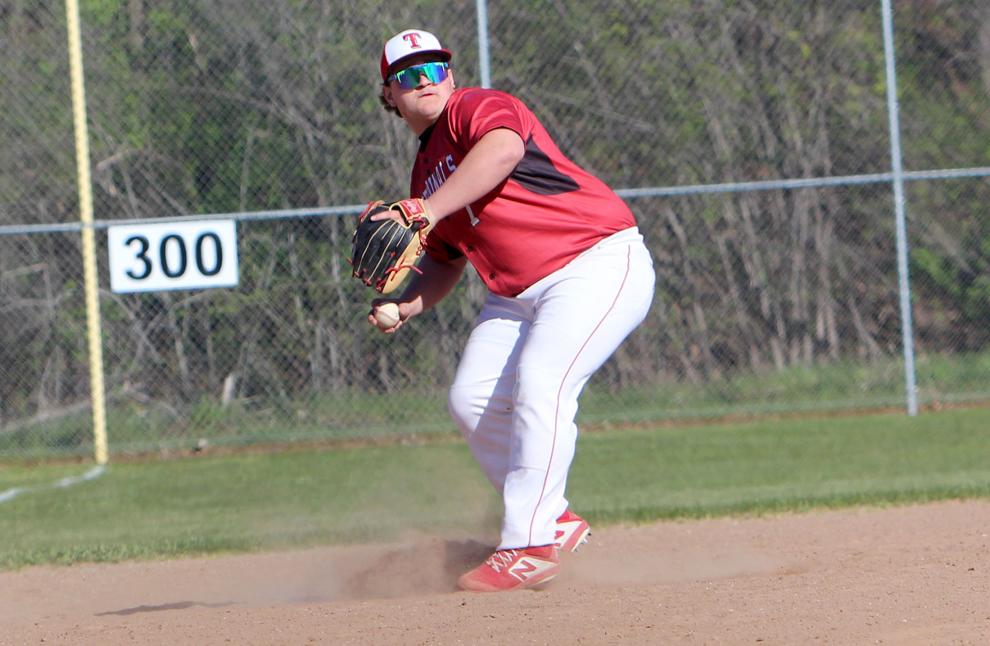 Thorp/Gilman at Cadott baseball 5-11-21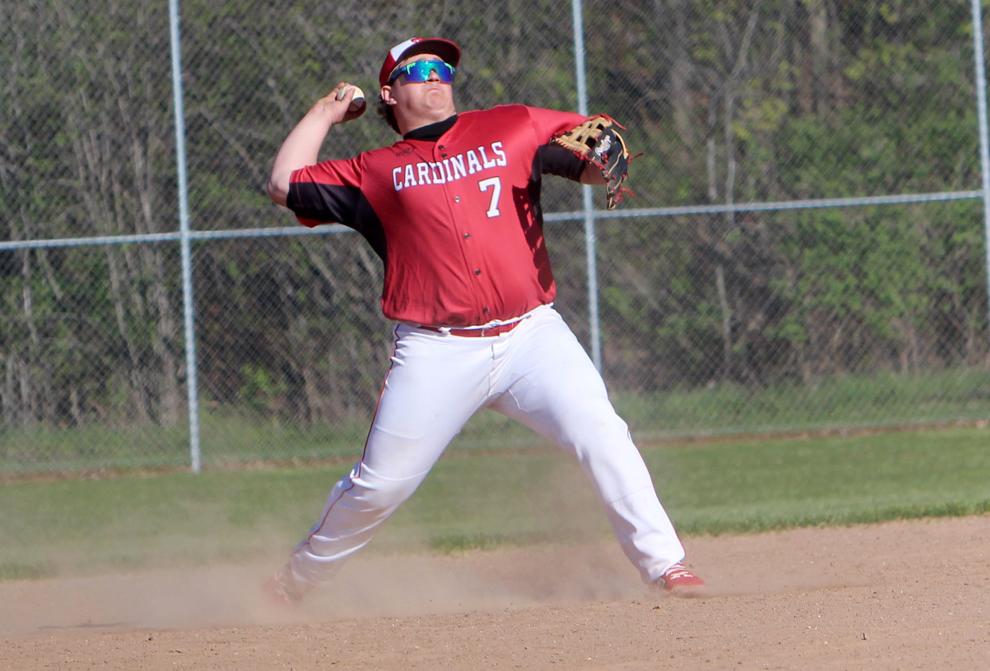 Thorp/Gilman at Cadott baseball 5-11-21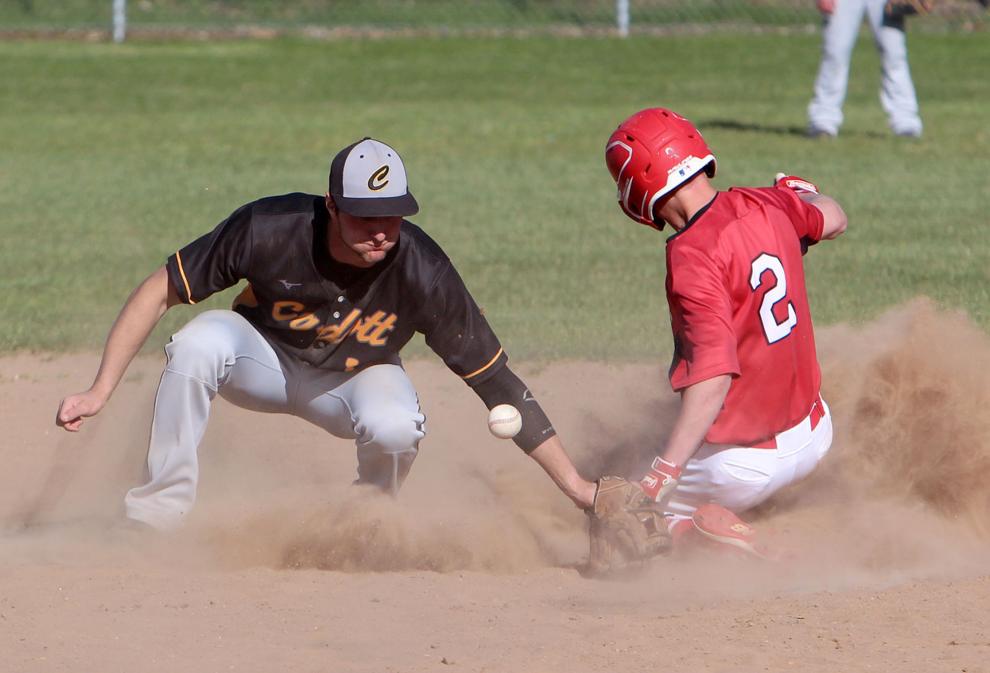 Thorp/Gilman at Cadott baseball 5-11-21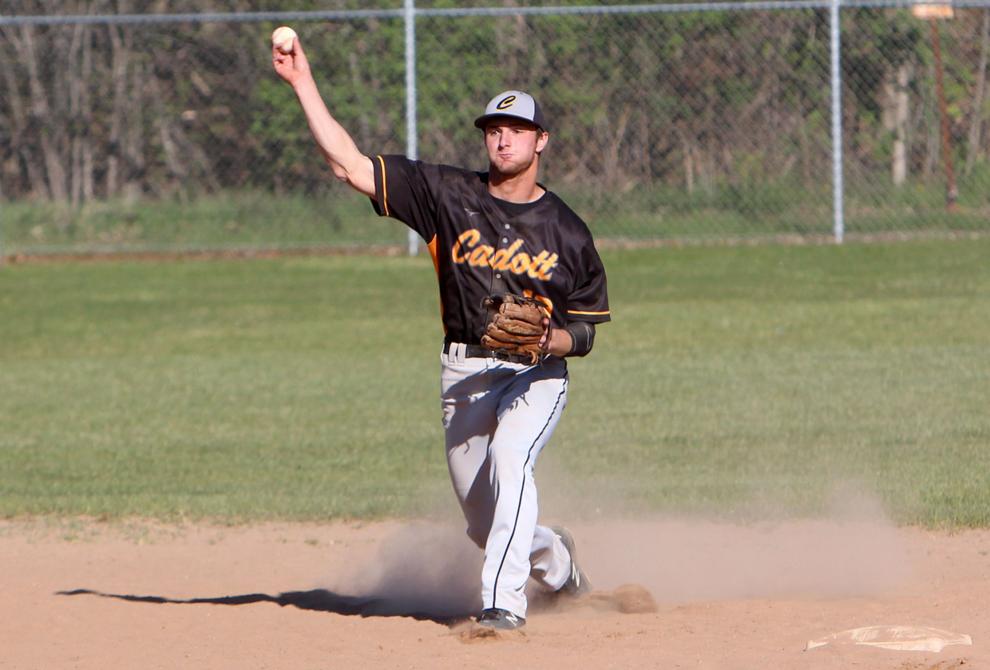 Thorp/Gilman at Cadott baseball 5-11-21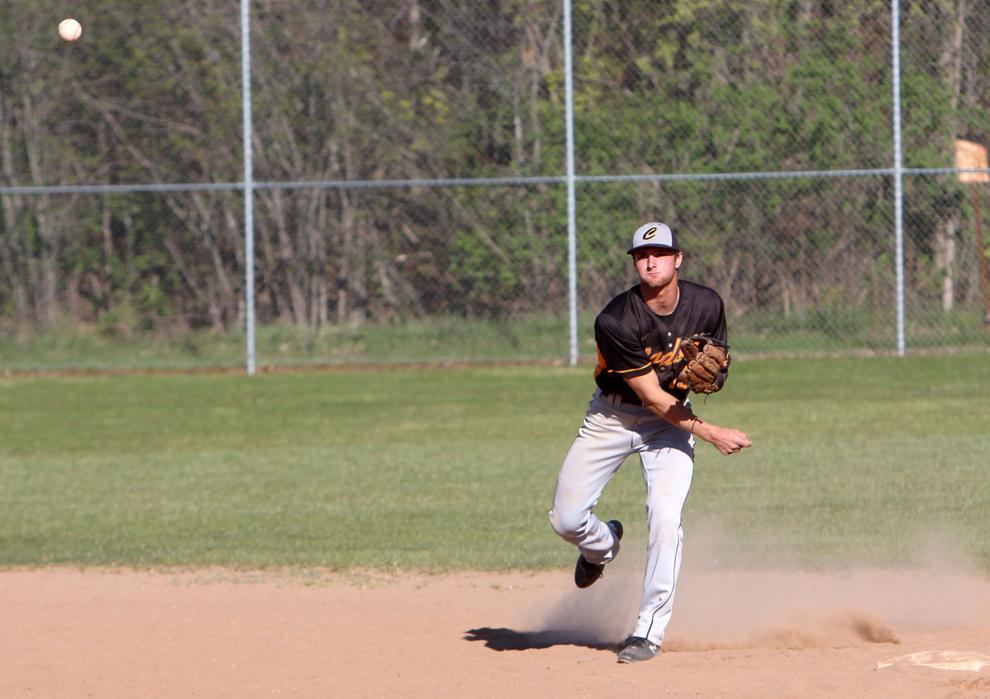 Thorp/Gilman at Cadott baseball 5-11-21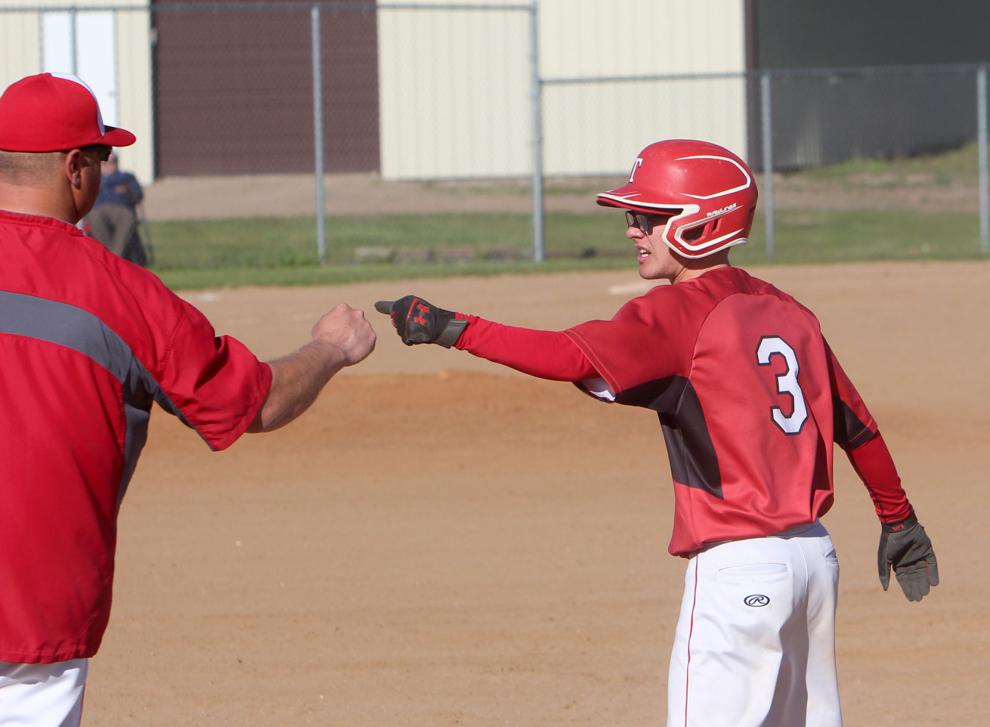 Thorp/Gilman at Cadott baseball 5-11-21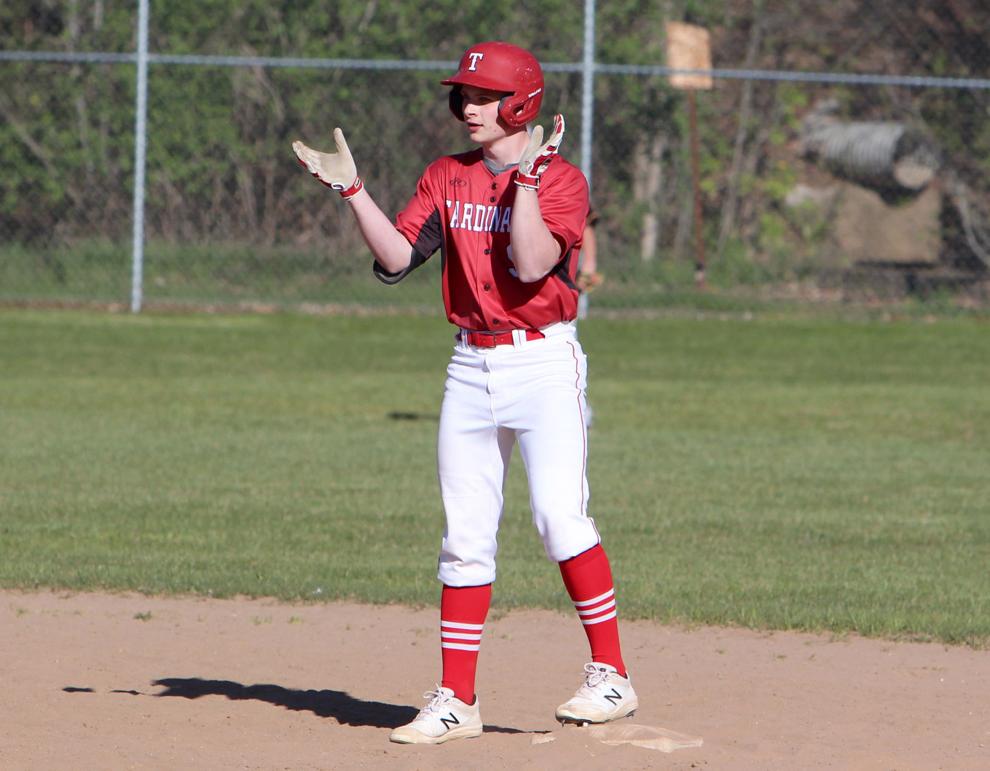 Thorp/Gilman at Cadott baseball 5-11-21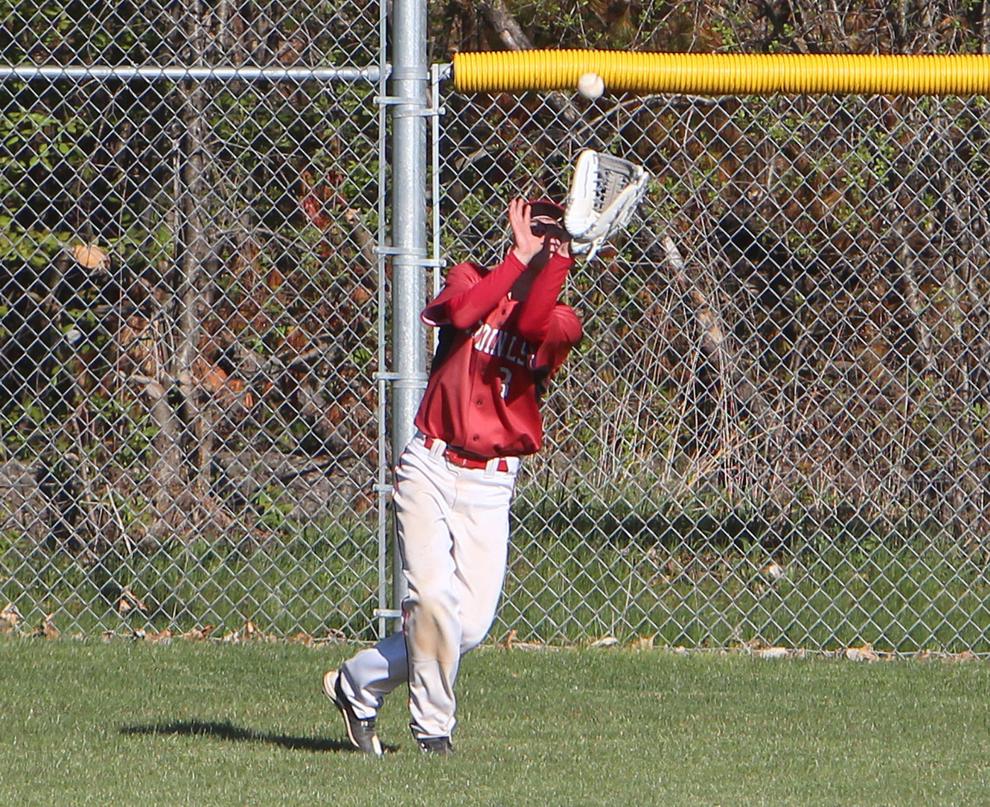 Thorp/Gilman at Cadott baseball 5-11-21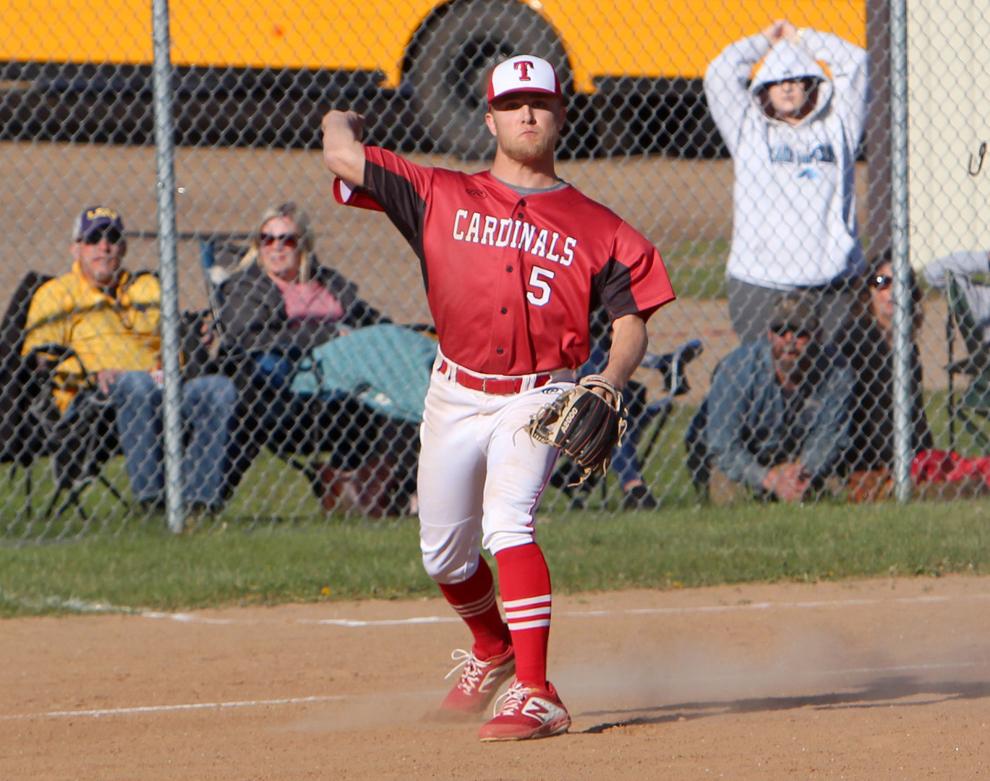 Thorp/Gilman at Cadott baseball 5-11-21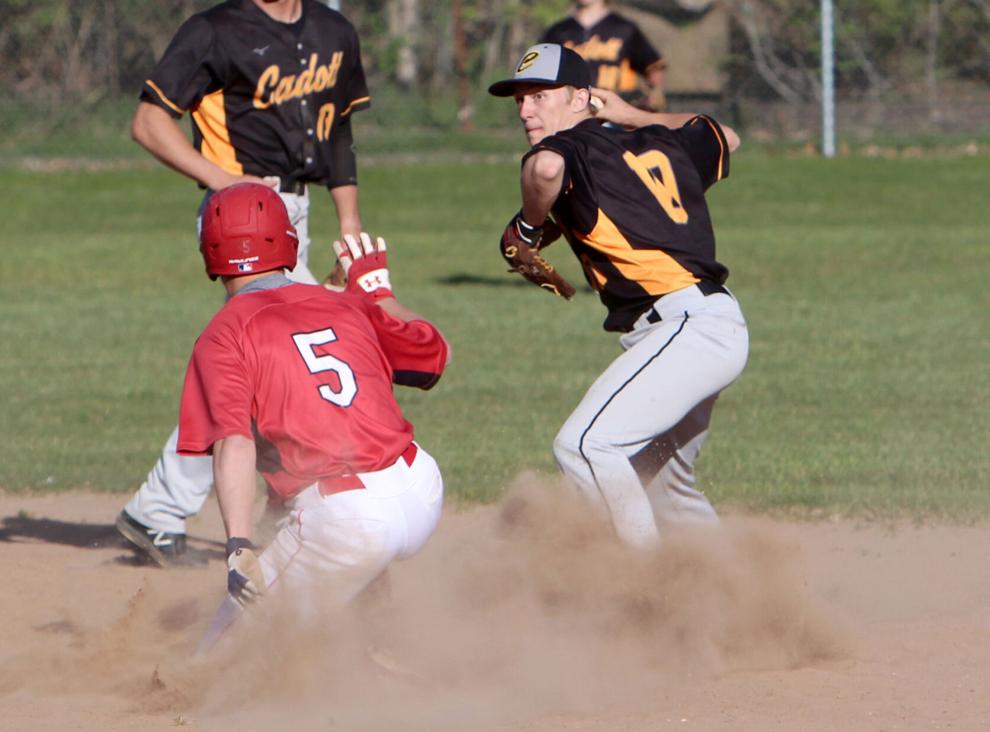 Thorp/Gilman at Cadott baseball 5-11-21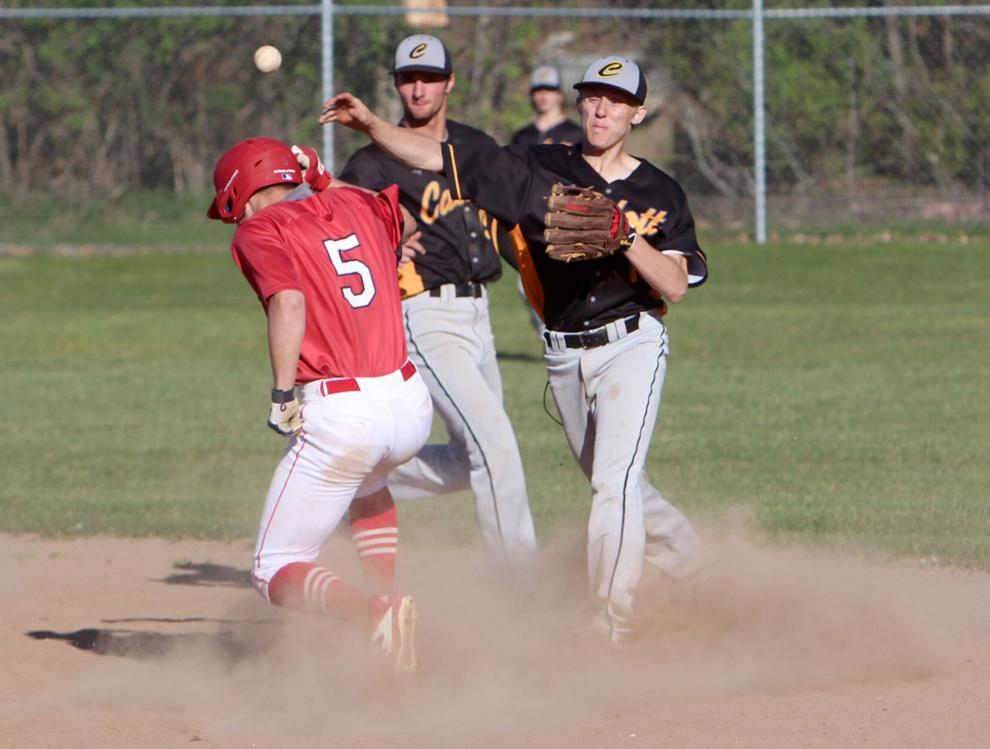 Thorp/Gilman at Cadott baseball 5-11-21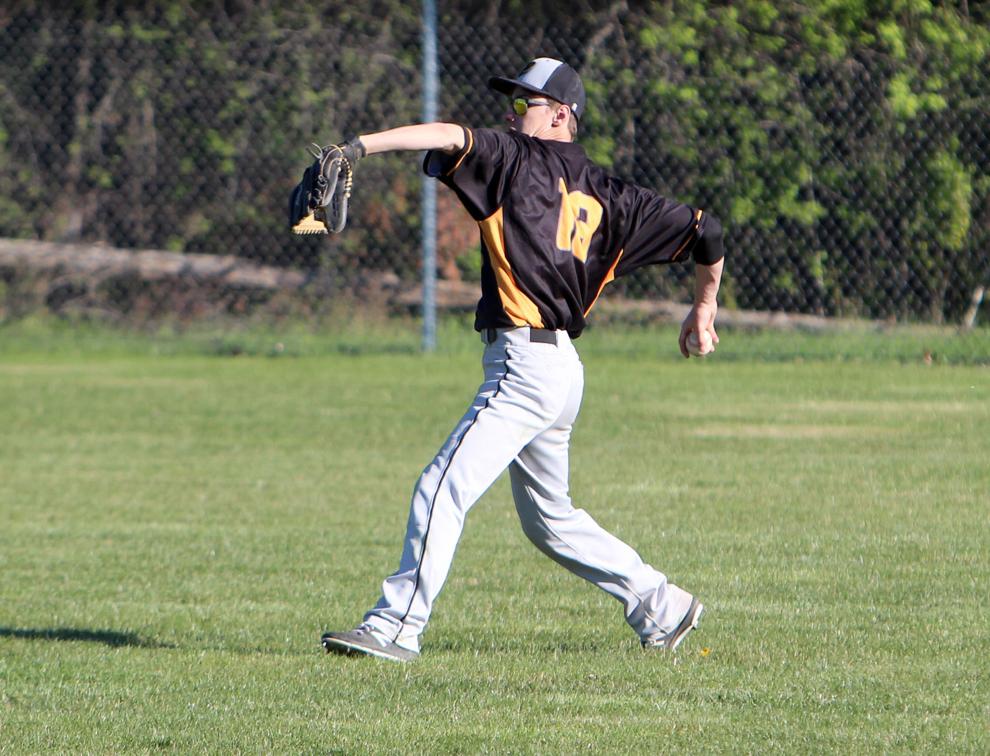 Thorp/Gilman at Cadott baseball 5-11-21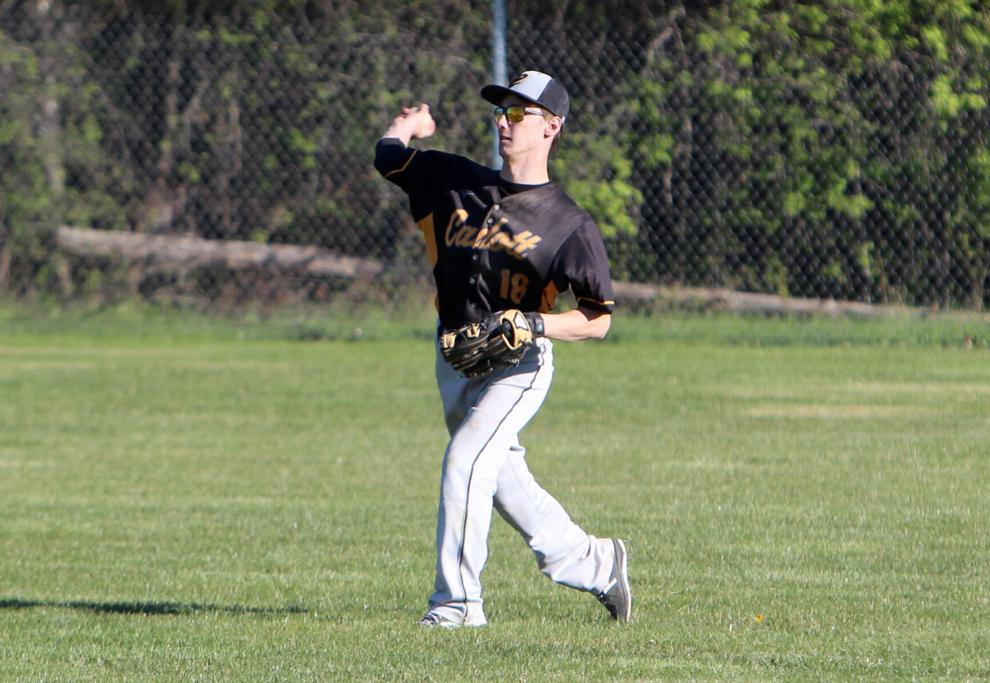 Thorp/Gilman at Cadott baseball 5-11-21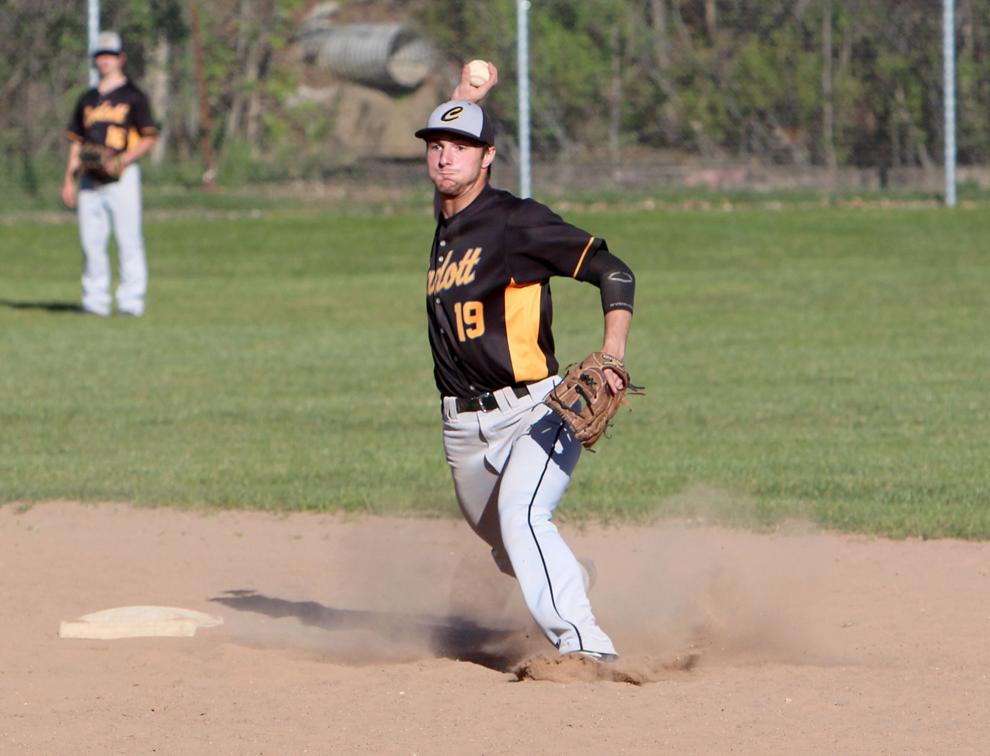 Thorp/Gilman at Cadott baseball 5-11-21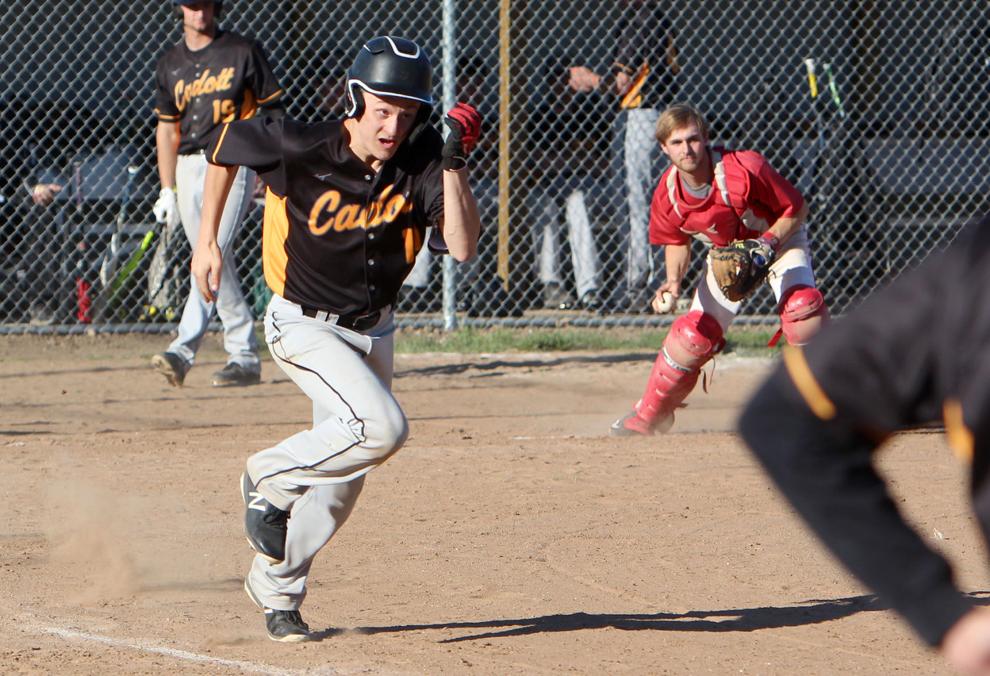 Thorp/Gilman at Cadott baseball 5-11-21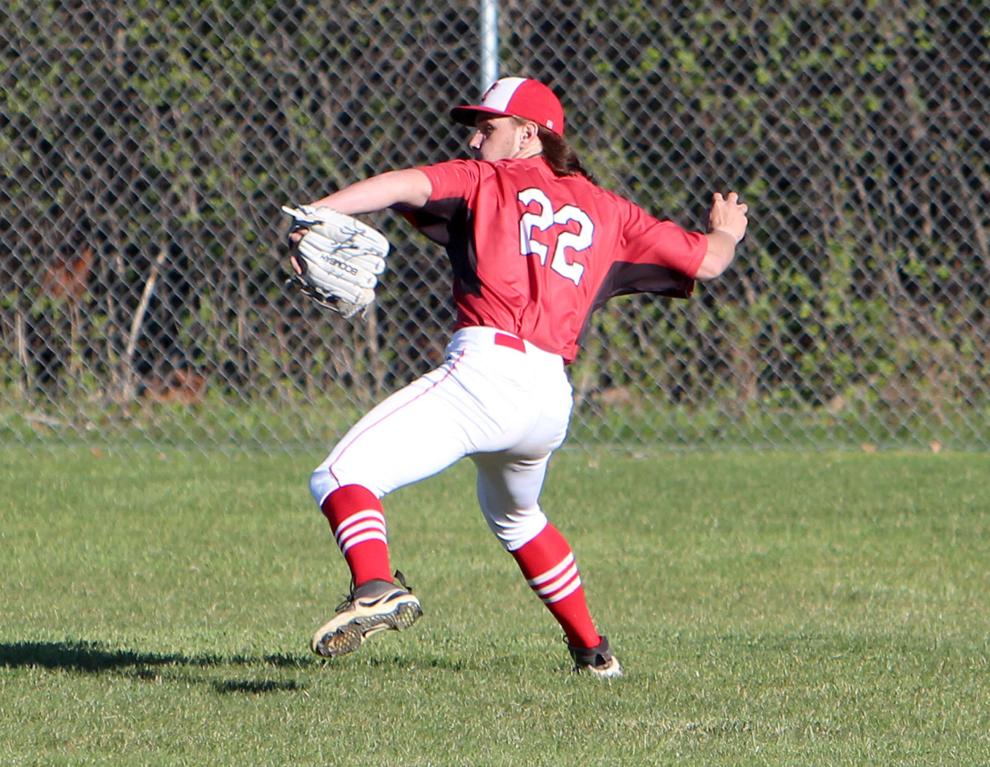 Thorp/Gilman at Cadott baseball 5-11-21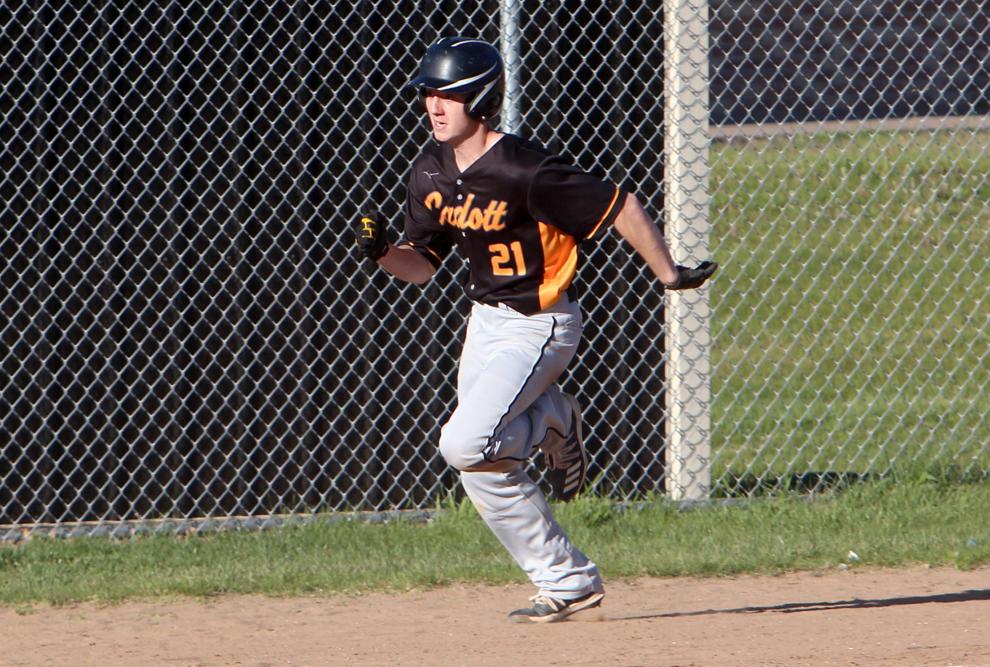 Thorp/Gilman at Cadott baseball 5-11-21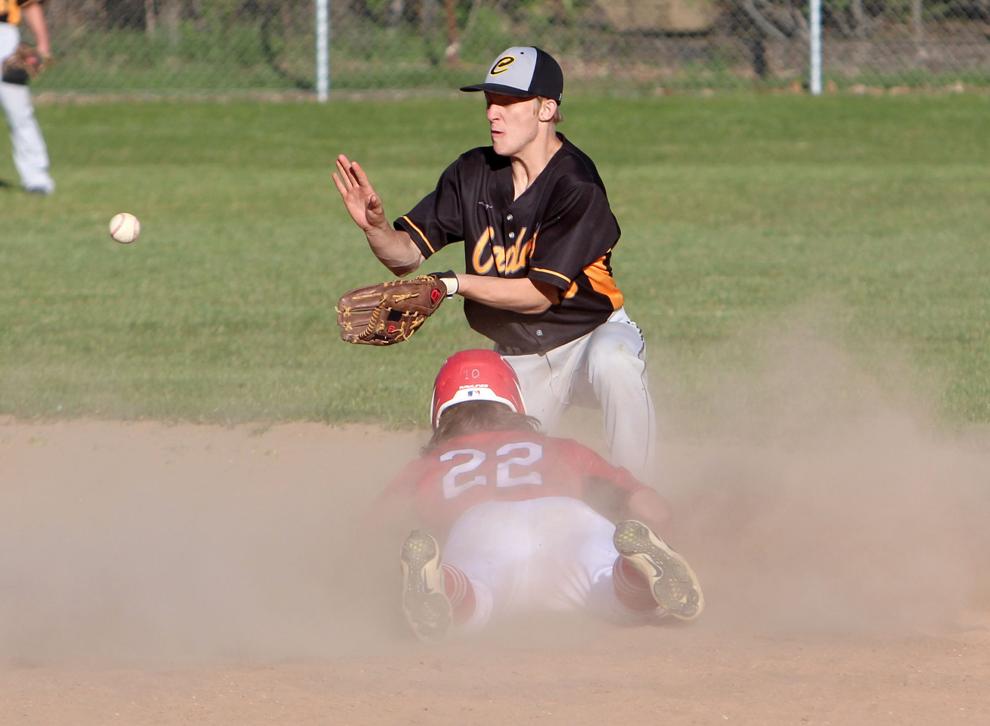 Thorp/Gilman at Cadott baseball 5-11-21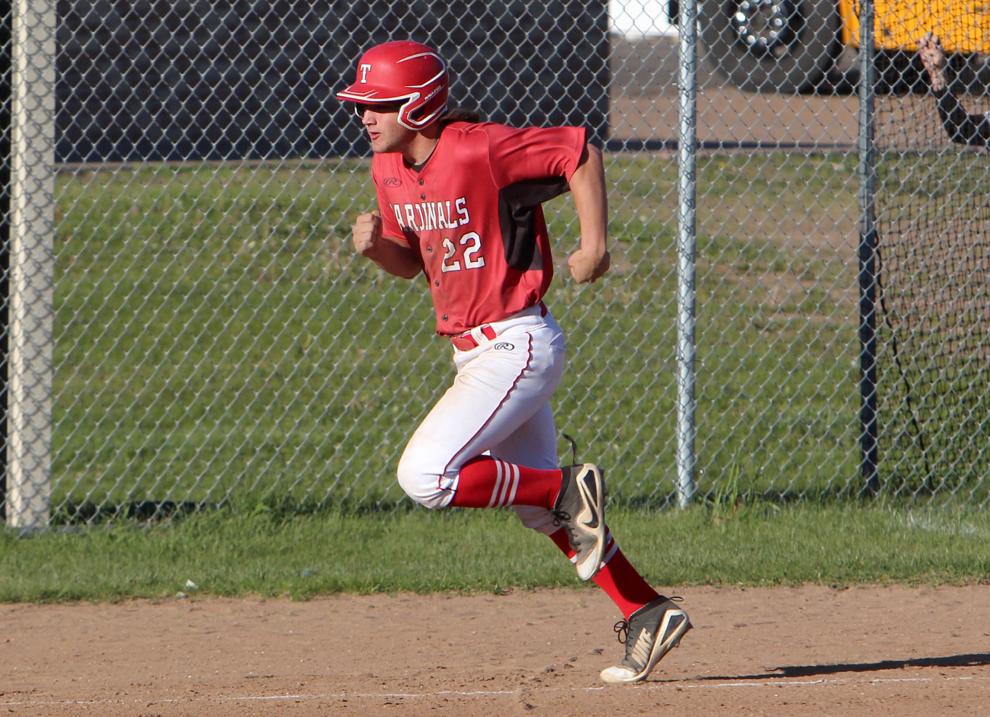 Thorp/Gilman at Cadott baseball 5-11-21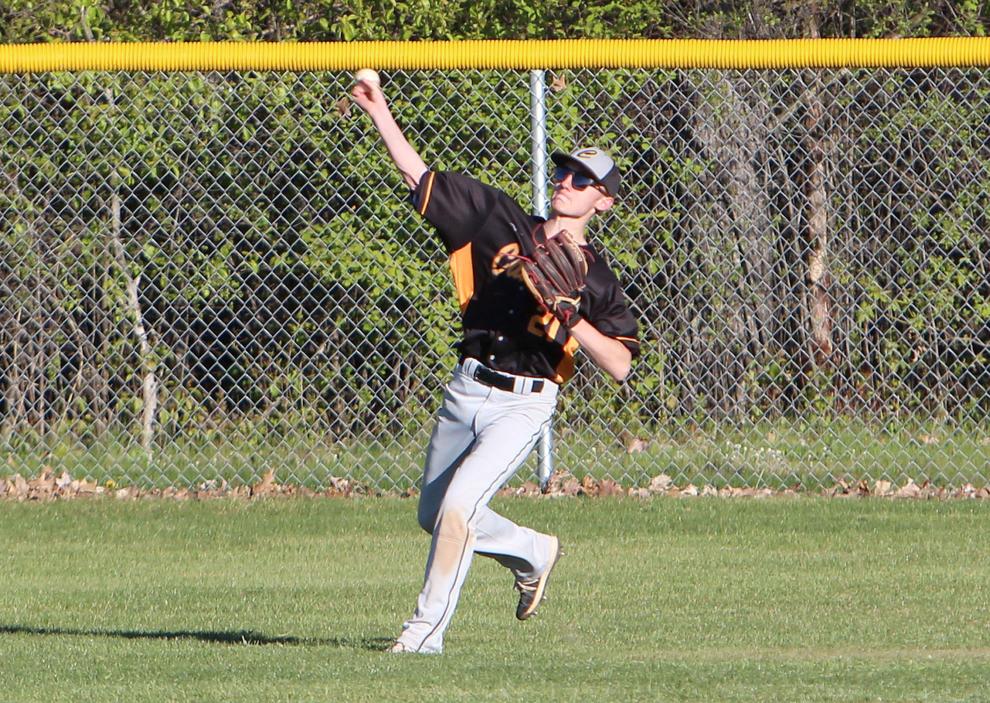 Thorp/Gilman at Cadott baseball 5-11-21
Thorp/Gilman at Cadott baseball 5-11-21