It hasn't been an objective.
But rather, a result of doing things well.
No matter how you look at it, the McDonell boys basketball team has quickly become one of the top 3-point shooting teams in the area.
The Macks (6-4, 3-2) have won four of five games entering Thursday's contest at Eau Claire Regis.
McDonell is averaging a Chippewa County high 8.3 3-pointers per game, with at least nine in each of its last five contests.
The team has the county's top 3-point marksmen with junior guard JD Bohaty with 29 made buckets from distance. Senior forward Charlie Bleskachek is tied with Stanley-Boyd guard LJ Schmelzer for second with 24 and senior guard Cory Hoglund is tenth with 15.
First-year coach Adam Schilling was aware his team had shooting talent when he took over the program. McDonell struggled to find the basket early in the season, failing to score more than 64 points in its first five games. Since then the team has scored at least 70 in four of its last five games.
"If you watched us from the beginning of the year to now, I think we've done a better job moving the ball around the perimeter, getting touches inside," Schilling said. "If we don't have a 1-on-1 inside we're kicking it out to pretty good shooters. I think the spacing has gotten better."
Bohaty quickly worked his way into an important role for the team after averaging fewer than three points a contest in 2017-18. The 6-foot-4 Bleskachek has thrived by becoming more of a stretch player away from the bucket. The senior has already more than doubled his made 3-pointers from a season ago and Schilling said Bleskachek has benefited from drawing larger defenders on the perimeter and taking advantage of it.
"He's important as far as spacing the floor," Schilling said of Bleskachek. "Cory and Jaebin (Bourget) and some of our guards are able to get in the lane, draw the attention and then kick it out to our shooters. It's a good mix."
McDonell's guard rotation has been a bit in flux due to injury until recently, when Bourget returned to the lineup. Fellow guard Trent Witkowski missed the start of the season as well, but Friday's 73-60 victory over Altoona was the first time this season Schilling felt his team was full strength. The Macks responded by hitting 11 threes.
But those injuries allowed the chance for others to see the floor and the first-year coach believes that will pay big dividends in the second half.
"Now we've got more depth in our guard spot now," Schilling said. "People like Jake Siegenthaler stepped in and played really well when those guys were out. Now he's another guy to come in and hit threes if we need it. Our depth overall has really improved."
McDonell has hit at least 10 3-pointers in four games this season, already one more than the team did last season when it finished runner-up to Bangor at the Division 5 state tournament.
Schilling hasn't made too many changes since taking over for Archie Sherbinow, but has emphasized more movement from passing on offense as opposed to from dribble drives.
That has helped lead to more chances from distance that the Macks have been able to capitalize on.
"The biggest thing we've been working on in practice is moving without the ball," Schilling said. "Moving quickly and then once we get people running at us we're working on driving in the lane and kicking it out. The progression is we've worked really hard in practice on some of the things we saw on film and we've tried to correct those things. They're very smart kids, they catch on quickly.
"It just took us a little time getting comfortable with what we were trying to do on offense."
Chippewa County Boys Basketball Standings
*NOTE: All standings and statistics are entering Monday
Big Rivers Conference Boys Basketball Standings
| Team | W | L | W | L |
| --- | --- | --- | --- | --- |
| Eau Claire Memorial | 4 | 2 | 7 | 4 |
| Eau Claire North | 4 | 2 | 8 | 3 |
| Hudson | 4 | 2 | 7 | 4 |
| River Falls | 4 | 2 | 8 | 4 |
| Chippewa Falls | 3 | 3 | 4 | 8 |
| Menomonie | 2 | 4 | 6 | 6 |
| Rice Lake | 0 | 6 | 5 | 6 |
Thursday's Game
Menomonie at Rice Lake
Friday's Games
Eau Claire North at Chippewa Falls
Hudson at Eau Claire Memorial
Saturday's Game
River Falls at Ashland
Western Cloverbelt Conference Boys Basketball Standings
| Team | W | L | W | L |
| --- | --- | --- | --- | --- |
| Osseo-Fairchild | 6 | 0 | 10 | 1 |
| Altoona | 4 | 2 | 5 | 6 |
| Eau Claire Regis | 4 | 2 | 8 | 3 |
| Fall Creek | 3 | 3 | 6 | 4 |
| McDonell | 3 | 3 | 6 | 5 |
| Stanley-Boyd | 2 | 4 | 3 | 7 |
| Thorp | 2 | 4 | 5 | 6 |
| Cadott | 0 | 6 | 2 | 7 |
Tuesday's Games
Cadott at McDonell
Fall Creek at Stanley-Boyd
Eau Claire Regis at Thorp
Osseo-Fairchild at Altoona
Friday's Games
McDonell at Stanley-Boyd
Cadott at Eau Claire Regis
Altoona at Thorp
Osseo-Fairchild at Fall Creek
Saturday's Game
McDonell at Clear Lake
Heart O'North Conference Boys Basketball Standings
| Team | W | L | W | L |
| --- | --- | --- | --- | --- |
| Northwestern | 7 | 0 | 10 | 2 |
| Bloomer | 6 | 1 | 9 | 2 |
| Cumberland | 5 | 2 | 9 | 3 |
| Hayward | 4 | 3 | 6 | 6 |
| Barron | 2 | 5 | 3 | 8 |
| Spooner | 2 | 5 | 4 | 7 |
| Chetek-Weyerhaeuser | 1 | 6 | 1 | 10 |
| Ladysmith | 1 | 6 | 1 | 10 |
Tuesday's Games
Webster at Hayward
Barron at Unity
Friday's Games
Bloomer at Cumberland
Barron at Ladysmith
Hayward at Spooner
Northwestern at Chetek-Weyerhaeuser
East Lakeland Conference Boys Basketball Standings
| Name | W | L | W | L |
| --- | --- | --- | --- | --- |
| Flambeau | 5 | 0 | 7 | 3 |
| Birchwood | 4 | 1 | 8 | 2 |
| Lake Holcombe | 5 | 2 | 6 | 5 |
| Bruce | 2 | 2 | 5 | 5 |
| New Auburn | 1 | 3 | 2 | 8 |
| Cornell | 1 | 5 | 2 | 11 |
| Winter | 0 | 5 | 1 | 9 |
Tuesday's Games
New Auburn at Cornell
Shell Lake at Birchwood
Bruce at Winter
Thursday's Games
Lake Holcombe at Lac Courte Oreilles
Hurley at Winter
Friday's Games
Flambeau at New Auburn
Bruce at Birchwood
Chippewa County Boys Basketball Scoring Leaders
| Name | Games | Total | Points Per Game |
| --- | --- | --- | --- |
| Kaden Kinney, Lake Holcombe | 11 | 192 | 17.5 |
| Cory Hoglund, McDonell | 11 | 190 | 17.3 |
| Brock Flater, Lake Holcombe | 11 | 183 | 16.6 |
| LJ Schmelzer, Stanley-Boyd | 10 | 165 | 16.5 |
| Mason Poehls, Cadott | 9 | 148 | 16.4 |
| Kaden Crank, Lake Holcombe | 11 | 173 | 15.7 |
| Tyler Robarge, Chippewa Falls | 12 | 185 | 15.4 |
| Bradley Sarauer, Bloomer | 11 | 166 | 15.1 |
| Ethan Patz, New Auburn | 10 | 141 | 14.1 |
| Charlie Bleskachek, McDonell | 11 | 150 | 13.6 |
Chippewa County Boys Basketball 3-Point Leaders
| Name | Total |
| --- | --- |
| JD Bohaty, McDonell | 30 |
| LJ Schmelzer, Stanley-Boyd | 29 |
| Charlie Bleskachek, McDonell | 27 |
| John Bleskacek, Bloomer | 23 |
| Nolan Hutzler, Chippewa Falls | 21 |
| Michael Pederson, New Auburn | 21 |
| Mason Poehls, Cadott | 21 |
| Brock Flater, Lake Holcombe | 20 |
| Joe Reuter, Chippewa Falls | 20 |
| Cory Hoglund, McDonell | 19 |
Chippewa County Boys Basketball Team Statistics
| Team | Points For | Points Against | Difference | Free Throw % | 3-Pointers |
| --- | --- | --- | --- | --- | --- |
| Bloomer | 56.7 | 38.6 | 18.1 | .588 | 5 |
| McDonell | 60.5 | 56.5 | 4 | .714 | 8.5 |
| Lake Holcombe | 65.5 | 66.5 | -1 | .611 | 4.6 |
| Chippewa Falls | 57.8 | 60.5 | -2.7 | .595 | 5 |
| New Auburn | 49.7 | 55.2 | -5.5 | .538 | 2.5 |
| Cadott | 50.8 | 61.9 | -11.1 | .589 | 5.7 |
| Stanley-Boyd | 51.9 | 65.9 | -14 | .652 | 4.4 |
| Cornell | 45.2 | 63.8 | -18.6 | .522 | 2.9 |
Chippewa County Girls Basketball Standings
Big Rivers Conference Girls Basketball Standings
| Team | W | L | W | L |
| --- | --- | --- | --- | --- |
| Chippewa Falls | 6 | 0 | 9 | 3 |
| Hudson | 4 | 2 | 7 | 4 |
| Menomonie | 4 | 2 | 10 | 3 |
| Eau Claire Memorial | 2 | 4 | 6 | 7 |
| Eau Claire North | 2 | 4 | 5 | 8 |
| River Falls | 2 | 4 | 5 | 7 |
| Rice Lake | 1 | 5 | 3 | 9 |
| | | | | |
Tuesday's Games
D.C. Everest at Chippewa Falls
Eau Claire Memorial at Superior
Rice Lake at Ashland
Thursday's Game
Rice Lake at Menomonie
Friday's Games
Chippewa Falls at Eau Claire North
Eau Claire Memorial at Hudson
Ellsworth at River Falls
Saturday's Games
Hudson at Superior
Eau Claire North at New Richmond
Western Cloverbelt Conference Girls Basketball Standings
| Team | W | L | W | L |
| --- | --- | --- | --- | --- |
| Eau Claire Regis | 9 | 0 | 10 | 3 |
| Altoona | 6 | 3 | 7 | 7 |
| Fall Creek | 6 | 3 | 6 | 5 |
| Osseo-Fairchild | 6 | 3 | 8 | 6 |
| McDonell | 5 | 4 | 7 | 6 |
| Cadott | 2 | 7 | 5 | 7 |
| Stanley-Boyd | 1 | 8 | 4 | 10 |
| Thorp | 1 | 8 | 2 | 11 |
Tuesday's Game
Cadott at Mondovi
Thursday's Games
McDonell at Fall Creek
Osseo-Fairchild at Cadott
Thorp at Stanley-Boyd
Altoona at Eau Claire Regis
Saturday's Game
McDonell at Clear Lake
Heart O'North Conference Girls Basketball Standings
| Name | W | L | W | L |
| --- | --- | --- | --- | --- |
| Bloomer | 8 | 0 | 11 | 1 |
| Northwestern | 6 | 2 | 11 | 2 |
| Hayward | 5 | 2 | 5 | 5 |
| Ladysmith | 5 | 2 | 8 | 4 |
| Chetek-Weyerhaeuser | 3 | 5 | 4 | 10 |
| Barron | 2 | 5 | 2 | 10 |
| Spooner | 1 | 6 | 1 | 11 |
| Cumberland | 0 | 9 | 0 | 13 |
Tuesday's Games
Bloomer at Ladysmith
Barron at Chetek-Weyerhaeuser
Hayward at Cumberland
Northwestern at Spooner
Thursday's Games
Chetek-Weyerhaeuser at Bloomer
Hayward at Northwestern
Friday's Game
Bloomer at Cameron
Saturday's Game
Hayward at La Crosse Aquinas
East Lakeland Conference Girls Basketball Standings
| Name | W | L | W | L |
| --- | --- | --- | --- | --- |
| Birchwood | 5 | 1 | 7 | 4 |
| Flambeau | 5 | 1 | 5 | 7 |
| Lake Holcombe | 5 | 2 | 8 | 4 |
| Bruce | 2 | 3 | 5 | 6 |
| Cornell | 2 | 4 | 3 | 10 |
| New Auburn | 1 | 4 | 1 | 9 |
| Winter | 0 | 5 | 2 | 9 |
Tuesday's Games
New Auburn at Cornell
Webster at Lake Holcombe
Bruce at Winter
Shell Lake at Birchwood
Flambeau at Cameron
Thursday's Game
Lake Holcombe at Lac Courte Oreilles
Friday's Games
Flambeau at New Auburn
Bruce at Birchwood
Winter at South Shore
Chippewa County Girls Basketball Scoring Leaders
| Name | Games | Total | Points Per Game |
| --- | --- | --- | --- |
| Caelan Givens, Chippewa Falls | 12 | 247 | 20.6 |
| Abby Wampler, McDonell | 10 | 165 | 16.5 |
| Brooke Lechleitner, Lake Holcombe | 10 | 163 | 16.3 |
| Aaliyah McMillan, Chippewa Falls | 12 | 186 | 15.5 |
| Arianna Mason, Stanley-Boyd | 14 | 213 | 15.2 |
| Nadia Rada, New Auburn | 10 | 145 | 14.5 |
| Maggie Craker, McDonell | 13 | 186 | 14.3 |
| Allison Golat-Hattamer, Lake Holcombe | 12 | 145 | 12.1 |
| Sierra Raine, Bloomer | 12 | 139 | 11.6 |
| Lily Hoel, Stanley-Boyd | 14 | 160 | 11.4 |
Chippewa County Girls Basketball 3-Point Leaders
| Name | Total |
| --- | --- |
| Maggie Craker, McDonell | 33 |
| Arianna Mason, Stanley-Boyd | 29 |
| Aaliyah McMillan, Chippewa Falls | 27 |
| Elle Kramschuster, Bloomer | 18 |
| Kaitlyn Tice, Cadott | 18 |
| Anna Geissler, McDonell | 17 |
| Emma Elmberg, Lake Holcombe | 16 |
| Abby Wampler, McDonell | 16 |
| Marissa Gustafson, Stanley-Boyd | 13 |
| Vanessa Jenneman, Bloomer | 10 |
| Zoey Rada, New Auburn | 10 |
| Emma Seibel, Bloomer | 10 |
Chippewa County Girls Basketball Team Statistics
| Team | Points For | Points Against | Difference | Free Throw % | 3-Pointers |
| --- | --- | --- | --- | --- | --- |
| Bloomer | 54.3 | 31.1 | 23.2 | .536 | 5 |
| Chippewa Falls | 60.3 | 53.1 | 7.2 | .701 | 4.3 |
| Lake Holcombe | 48.2 | 44.7 | 3.5 | .404 | 2.8 |
| McDonell | 56.4 | 54 | 2.4 | .660 | 5.7 |
| Cadott | 41.1 | 42.6 | -1.5 | .438 | 5 |
| Stanley-Boyd | 49.4 | 52.4 | -3 | .534 | 3.8 |
| Cornell | 34.4 | 47.5 | -13.1 | .412 | 1.3 |
| New Auburn | 35.9 | 52.5 | -16.6 | .385 | 2.3 |
Chippewa County Boys and Girls Hockey Standings
Big Rivers Conference Boys Hockey Standings
| Team | W | L | T | W | L | T |
| --- | --- | --- | --- | --- | --- | --- |
| Eau Claire North | 6 | 1 | 0 | 10 | 6 | 1 |
| Chippewa Falls | 5 | 2 | 0 | 9 | 5 | 1 |
| Eau Claire Memorial | 5 | 2 | 0 | 6 | 6 | 2 |
| Hudson | 5 | 2 | 0 | 10 | 3 | 1 |
| River Falls | 2 | 5 | 0 | 6 | 10 | 0 |
| Rice Lake | 0 | 5 | 0 | 0 | 12 | 0 |
| Menomonie | 0 | 6 | 0 | 5 | 10 | 0 |
Tuesday's Games
Hudson at Mahtomedi (Minn.)
Wisconsin Rapids at Eau Claire North
Thursday's Games
Menomonie at Chippewa Falls
River Falls at Hudson
Rice Lake at Eau Claire Memorial
Friday's Game
Eau Claire Memorial at Wausau West
Saturday's Games
Sun Prairie at Chippewa Falls
Superior at Hudson
River Falls at New Richmond
Menomonie at Somerset
Big Rivers Conference Girls Hockey Standings
| Team | W | L | T | W | L | T |
| --- | --- | --- | --- | --- | --- | --- |
| Eau Claire Area | 2 | 1 | 0 | 13 | 3 | 0 |
| Hudson | 2 | 1 | 0 | 8 | 6 | 0 |
| St. Croix Valley | 2 | 1 | 0 | 12 | 4 | 0 |
| Chippewa Falls/Menomonie | 0 | 3 | 0 | 6 | 9 | 2 |
Tuesday's Games
Viroqua at Eau Claire Area
St. Croix Valley at Western Wisconsin
Thursday's Games
Eau Claire Area at Chippewa Falls/Menomonie
Hudson at St. Croix Valley
Saturday's Games
Hudson at St. Paul United (Minn.)
Superior at Eau Claire Area
Fall Creek at McDonell boys basketball 12-14-18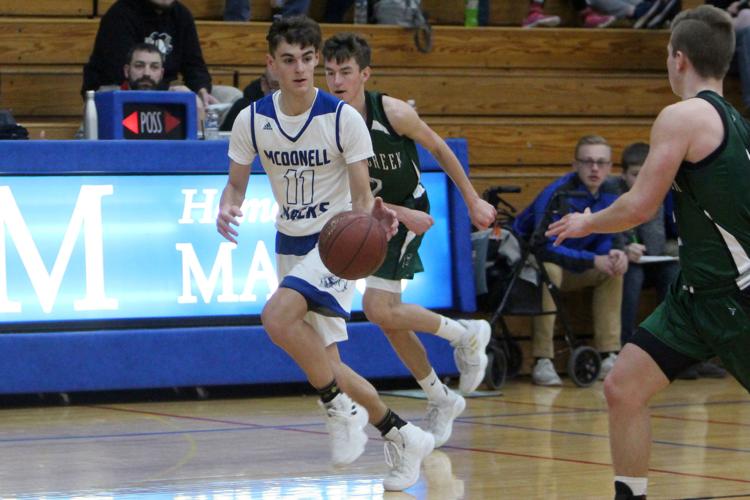 Fall Creek at McDonell boys basketball 12-14-18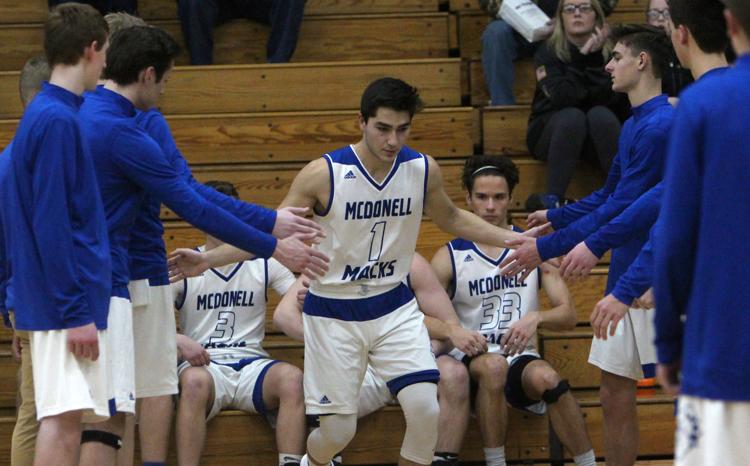 Fall Creek at McDonell boys basketball 12-14-18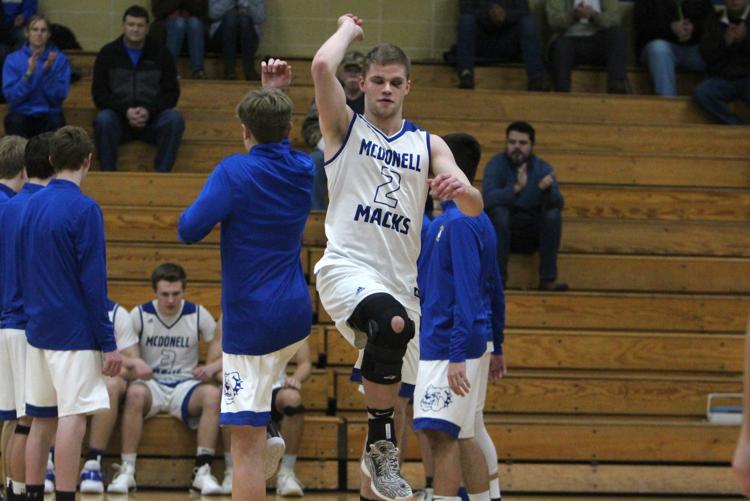 Fall Creek at McDonell boys basketball 12-14-18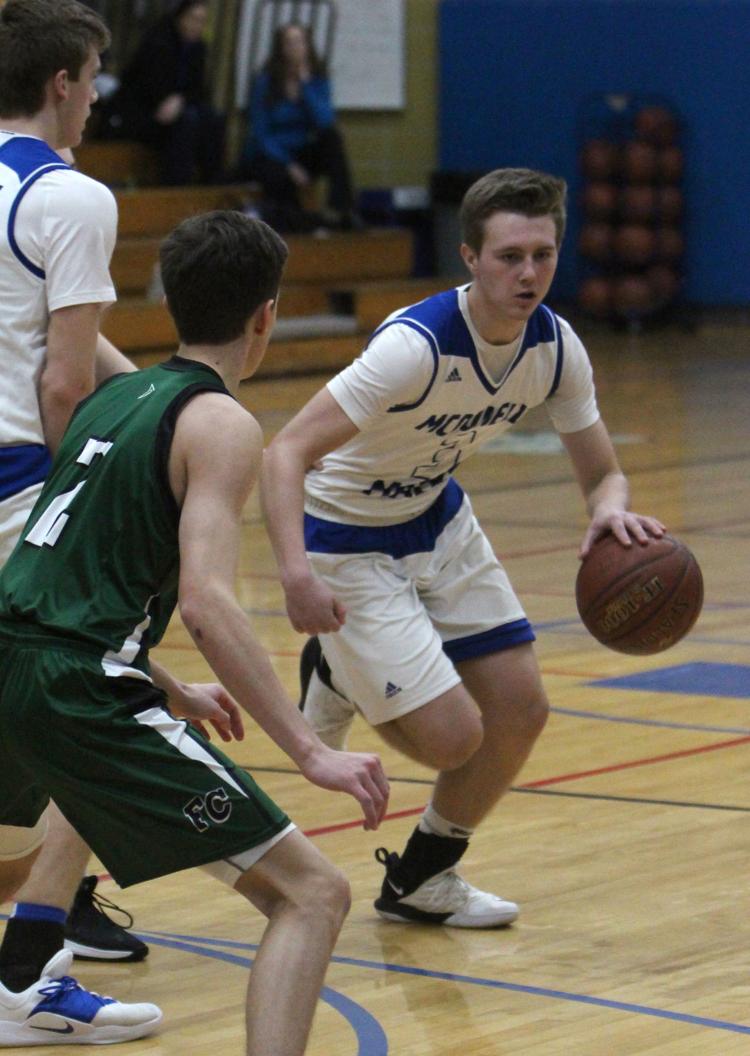 Fall Creek at McDonell boys basketball 12-14-18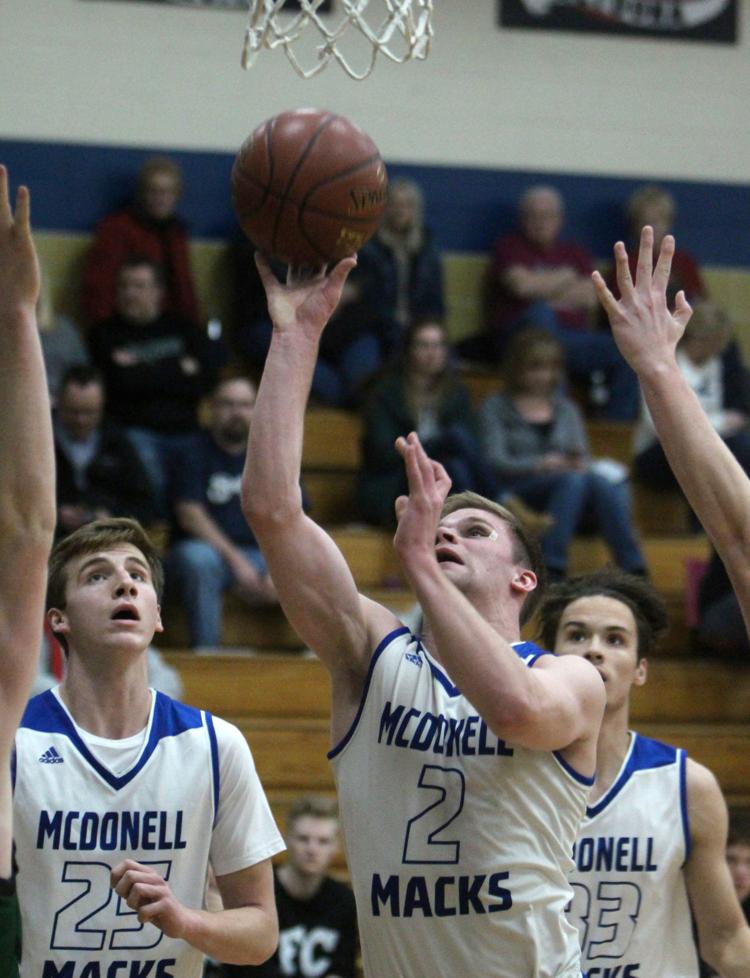 Fall Creek at McDonell boys basketball 12-14-18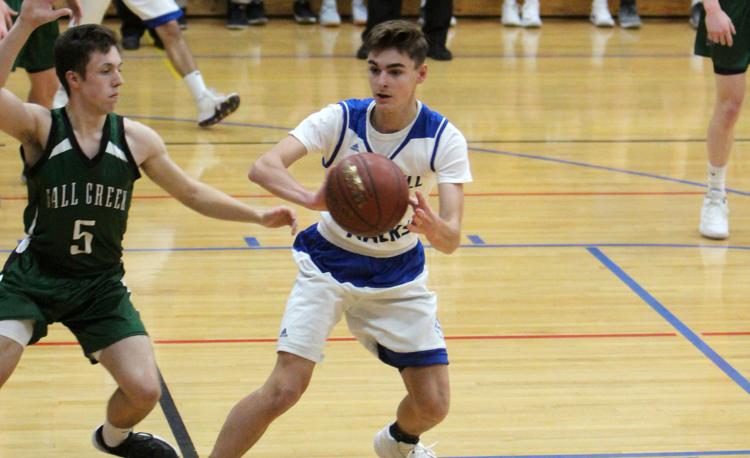 Fall Creek at McDonell boys basketball 12-14-18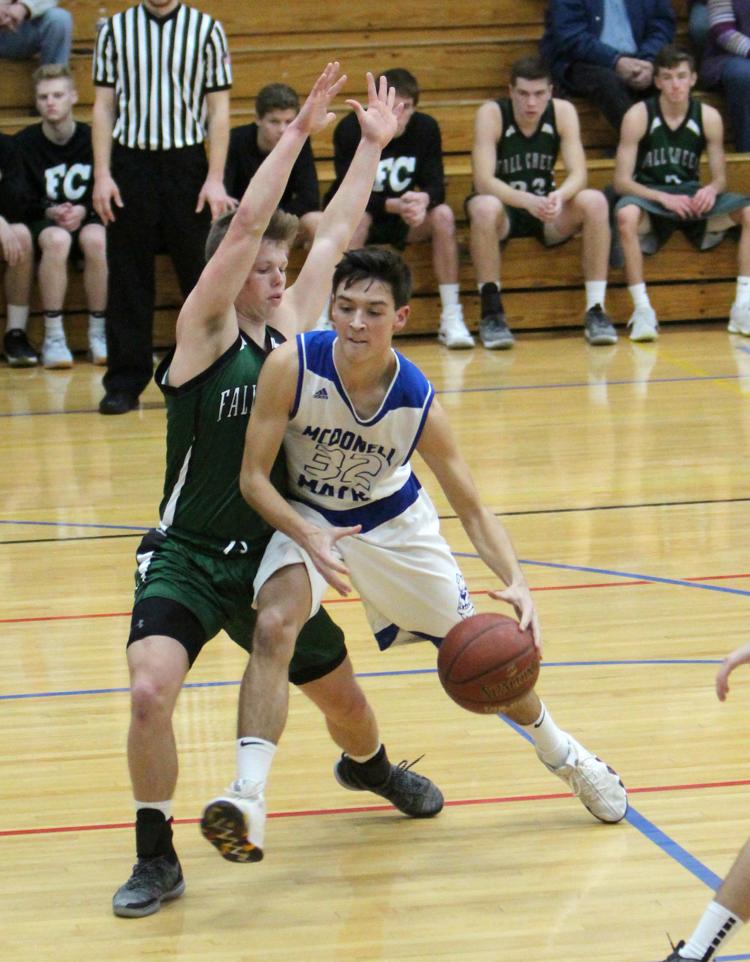 Fall Creek at McDonell boys basketball 12-14-18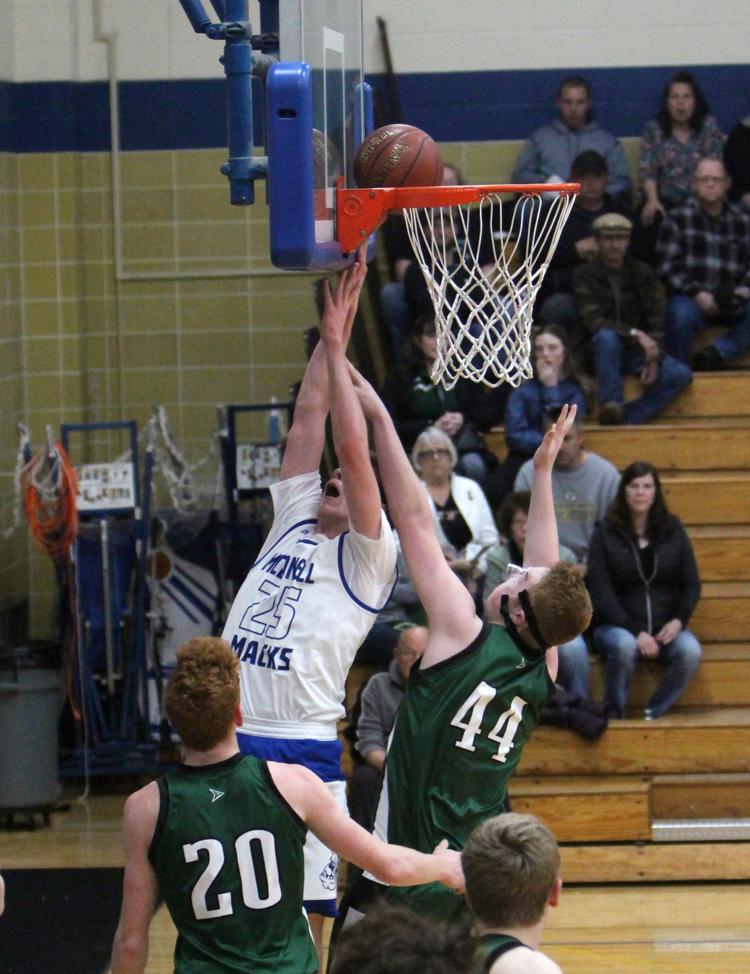 Fall Creek at McDonell boys basketball 12-14-18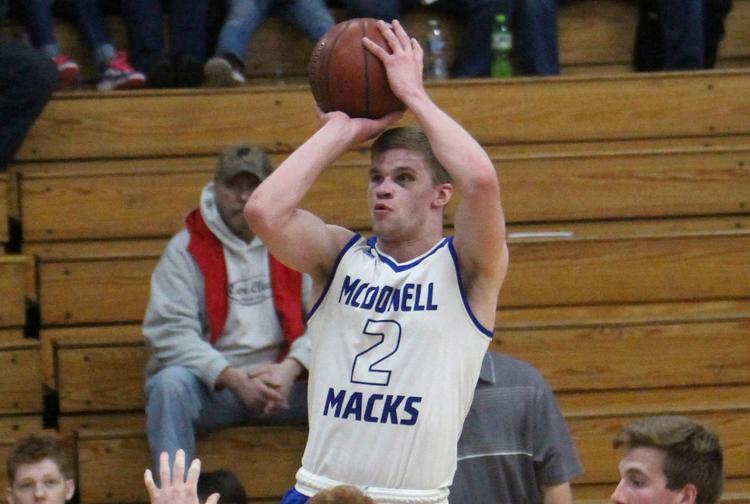 Fall Creek at McDonell boys basketball 12-14-18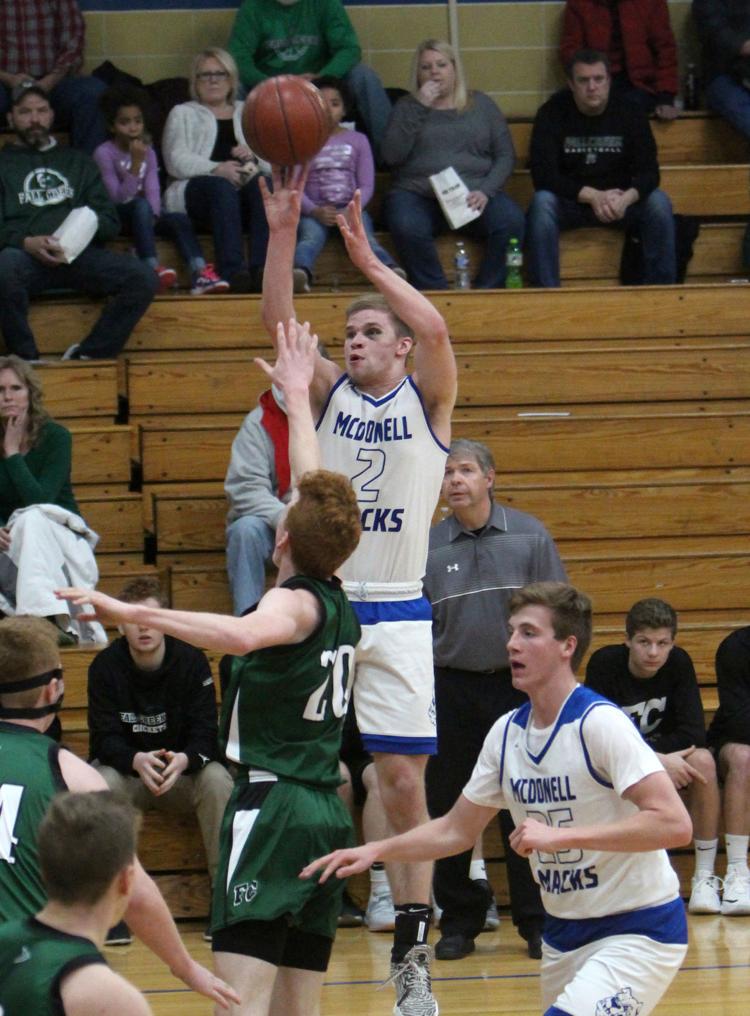 Fall Creek at McDonell boys basketball 12-14-18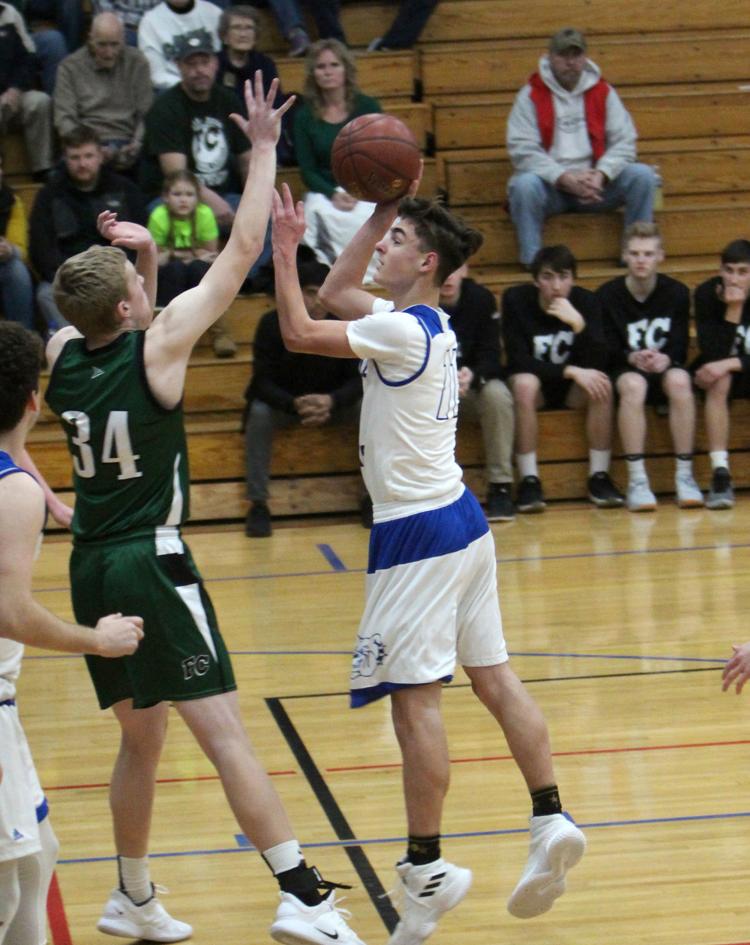 Fall Creek at McDonell boys basketball 12-14-18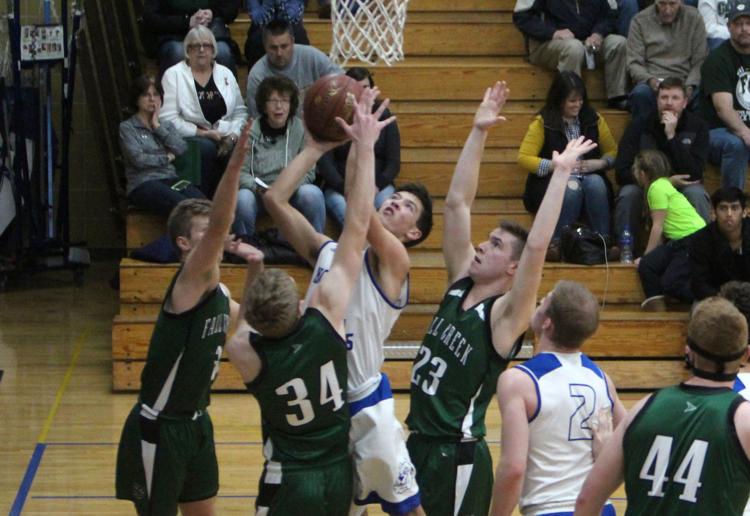 Fall Creek at McDonell boys basketball 12-14-18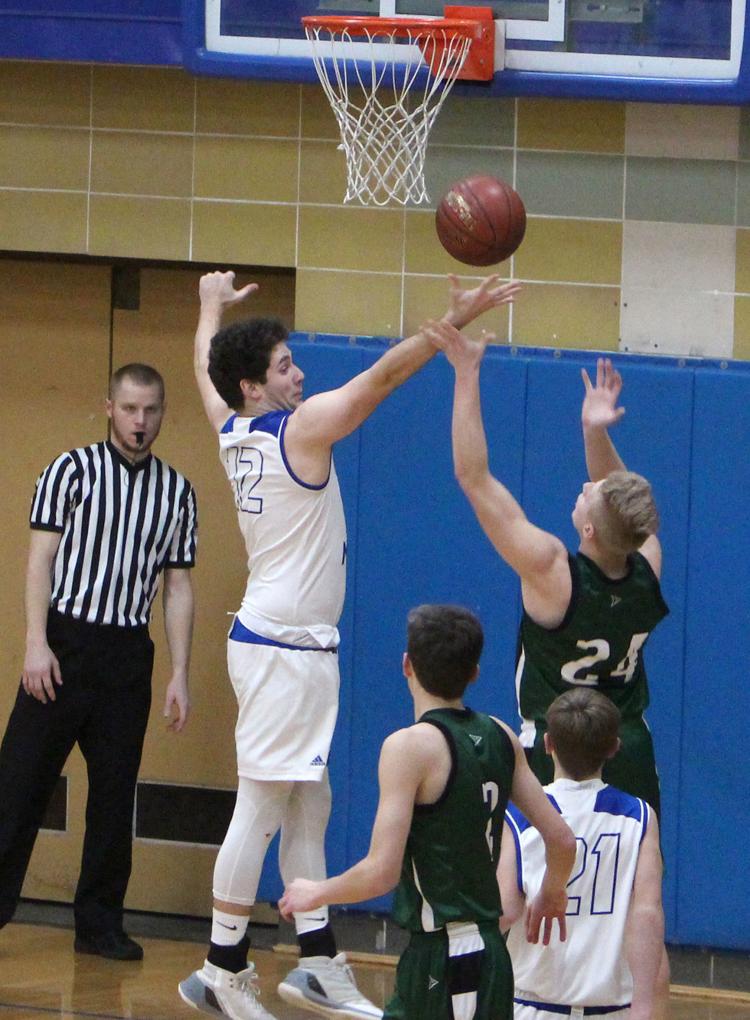 Fall Creek at McDonell boys basketball 12-14-18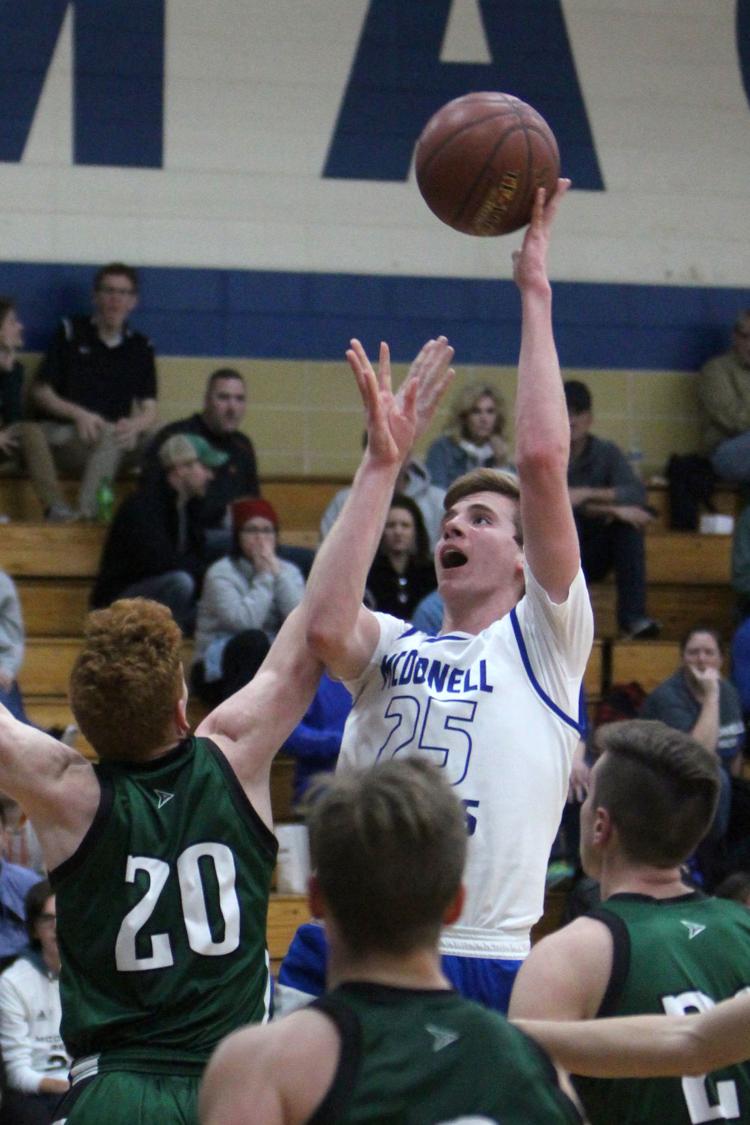 Fall Creek at McDonell boys basketball 12-14-18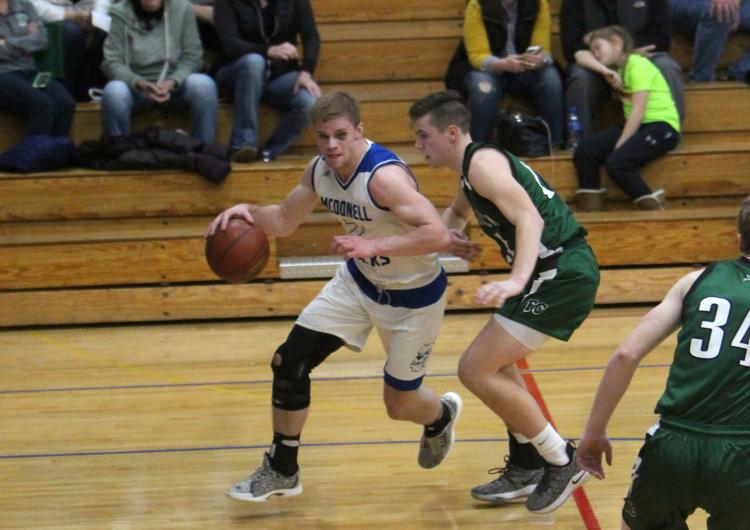 Fall Creek at McDonell boys basketball 12-14-18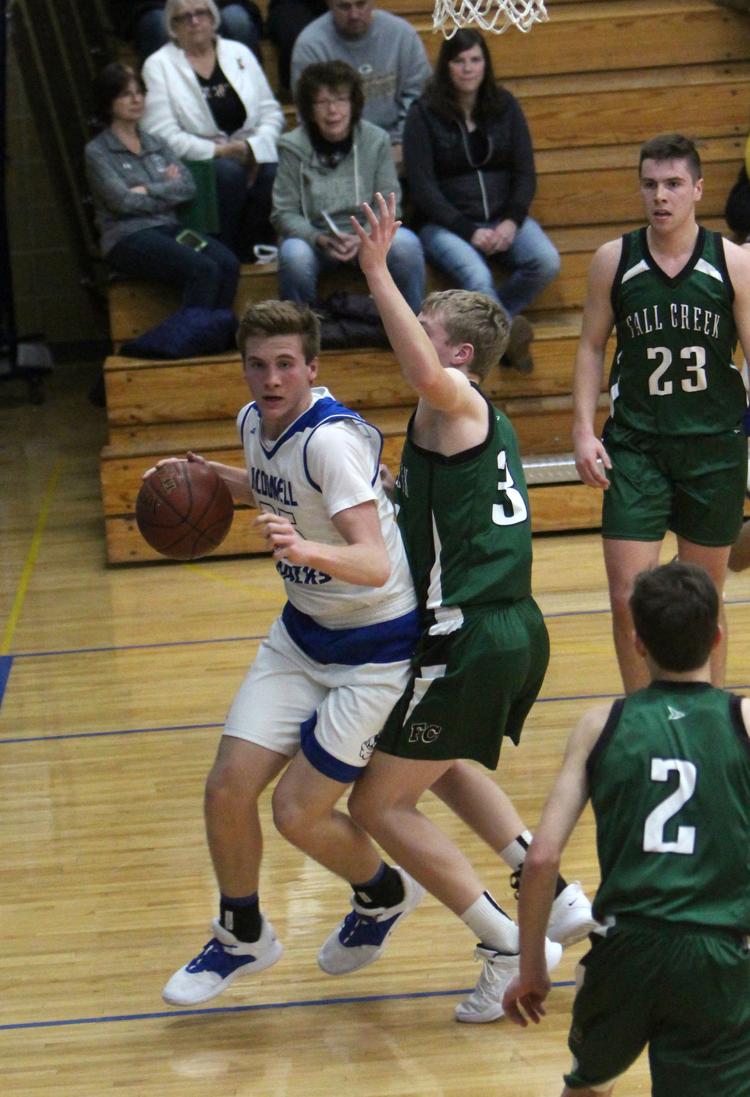 Fall Creek at McDonell boys basketball 12-14-18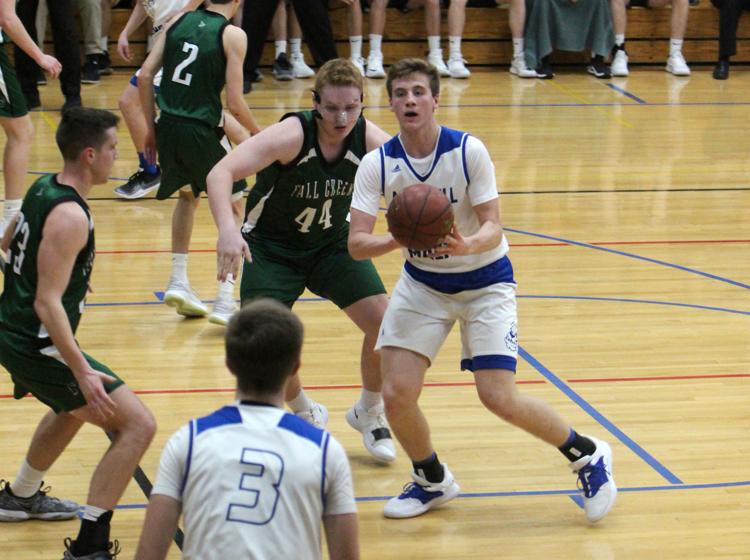 Fall Creek at McDonell boys basketball 12-14-18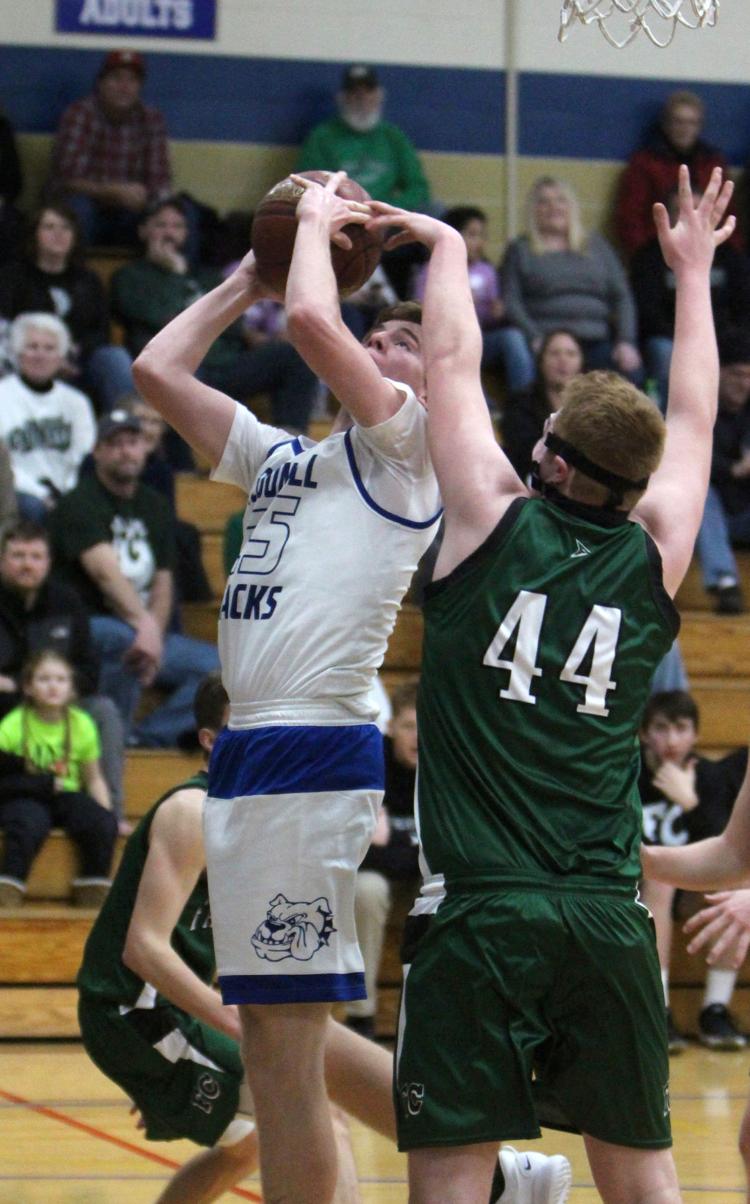 Fall Creek at McDonell boys basketball 12-14-18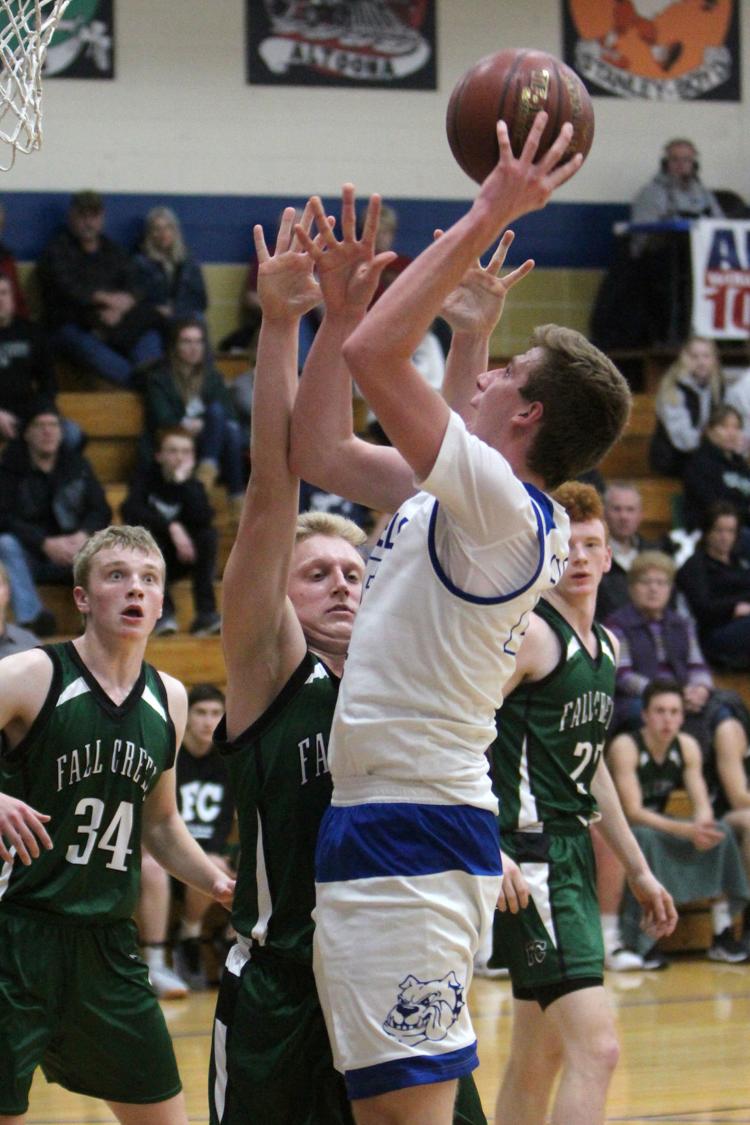 Fall Creek at McDonell boys basketball 12-14-18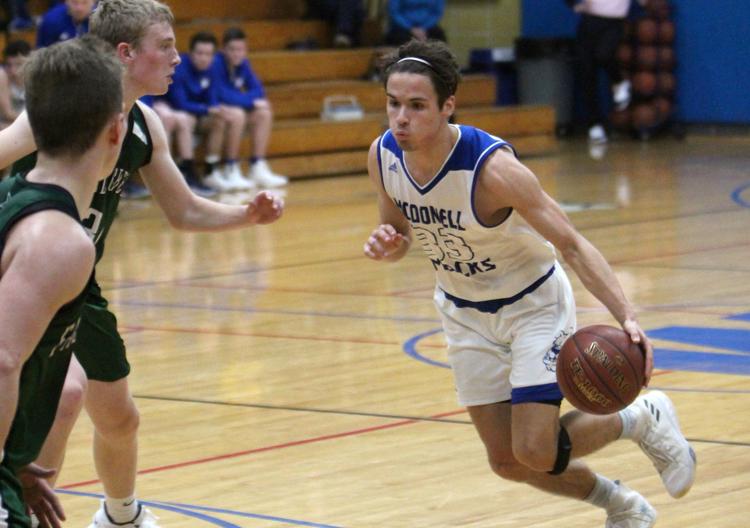 Fall Creek at McDonell boys basketball 12-14-18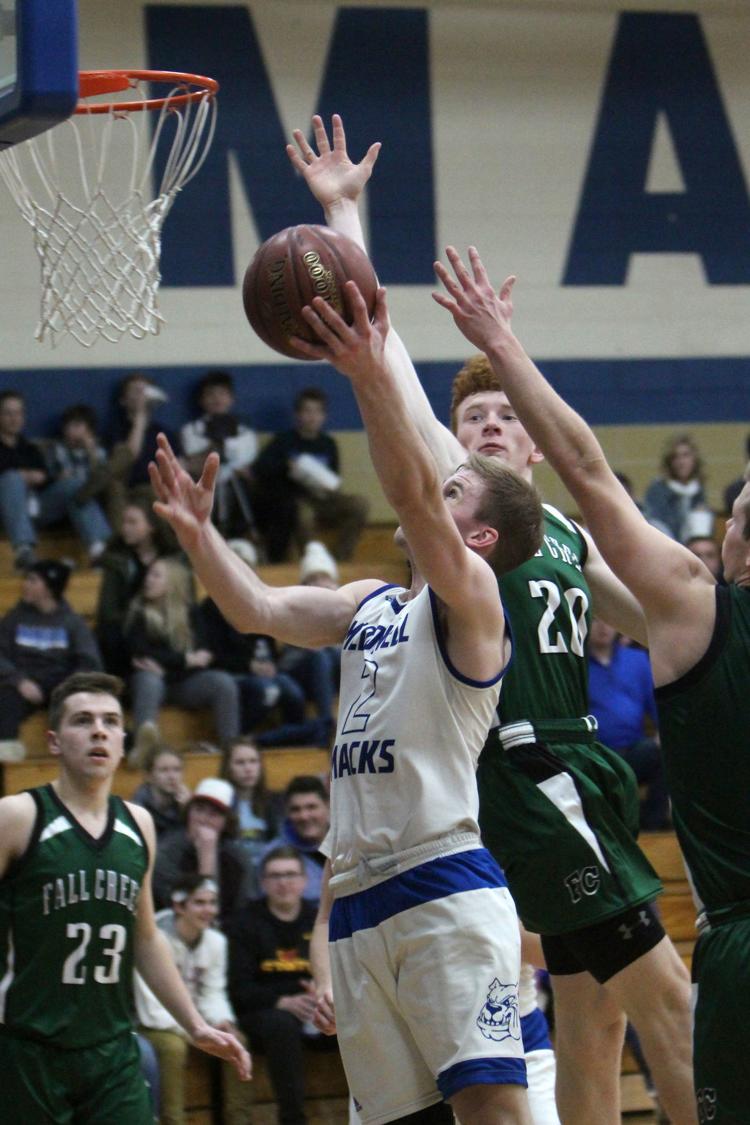 Fall Creek at McDonell boys basketball 12-14-18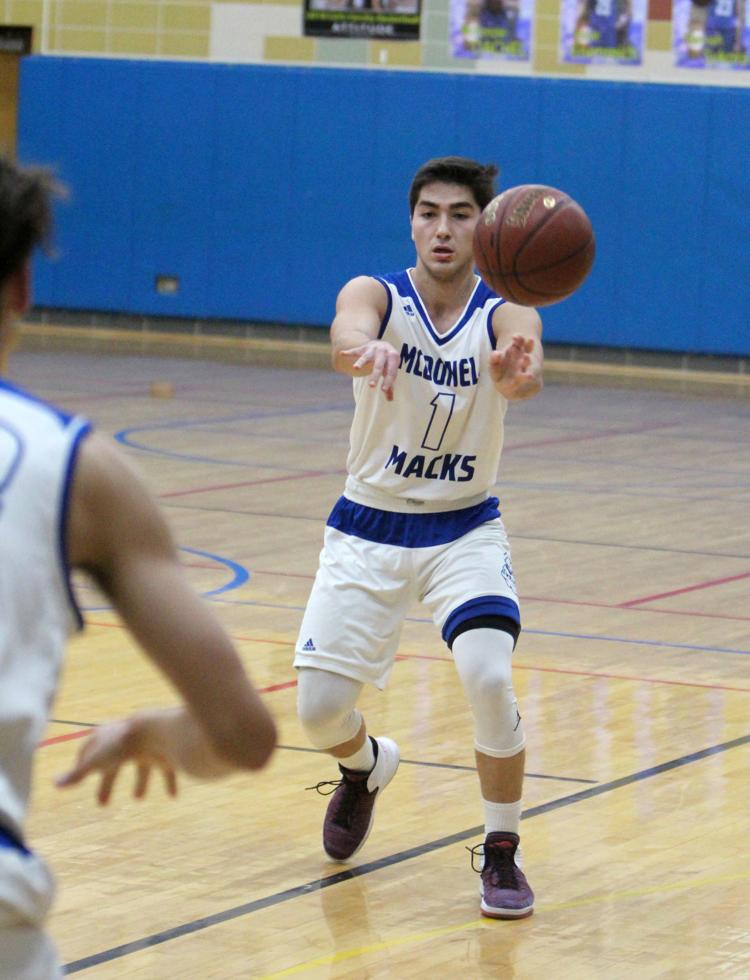 Fall Creek at McDonell boys basketball 12-14-18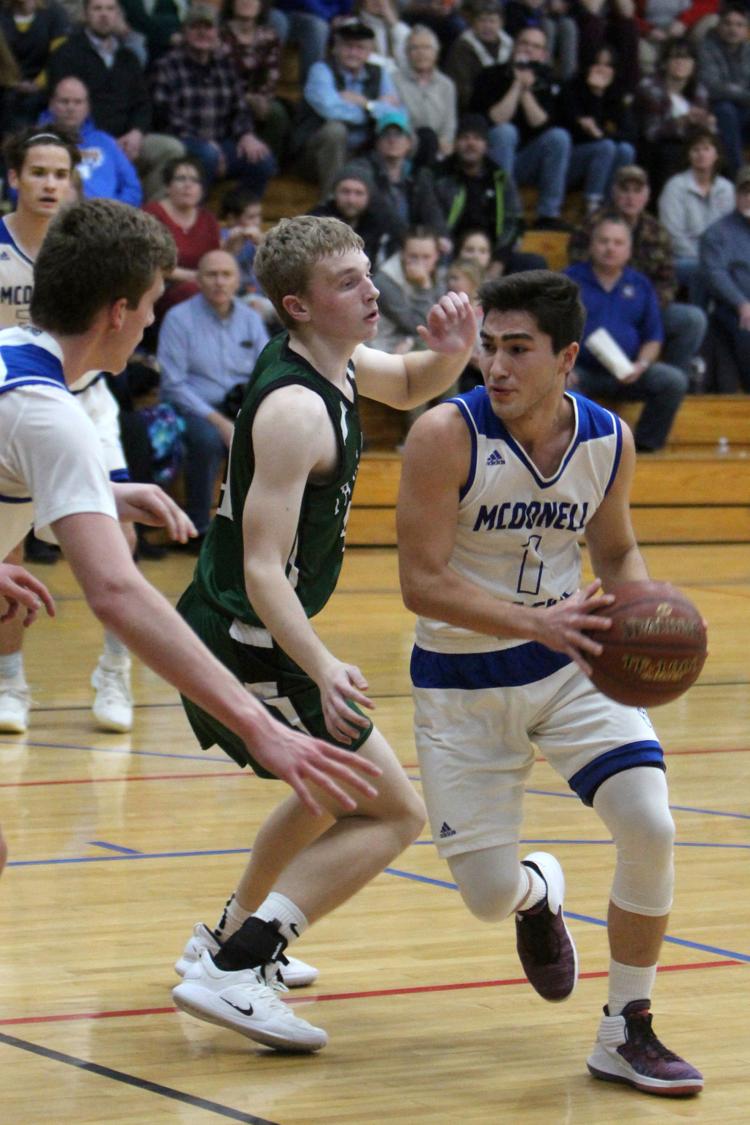 Fall Creek at McDonell boys basketball 12-14-18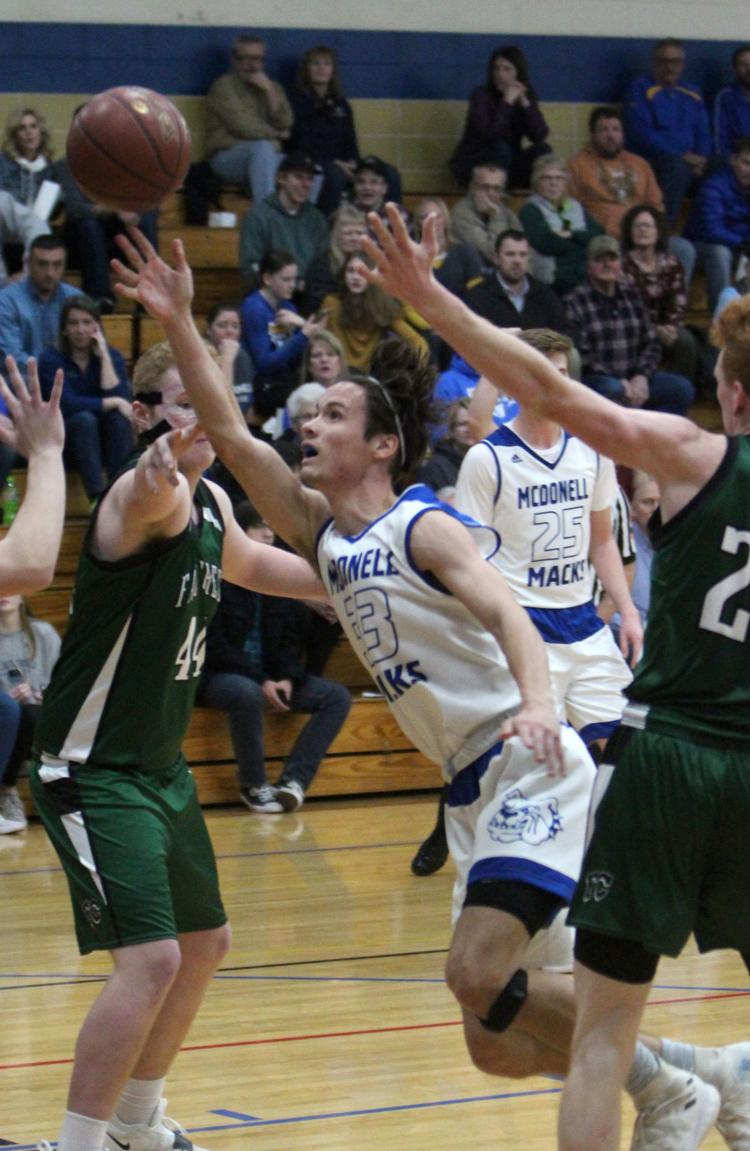 Fall Creek at McDonell boys basketball 12-14-18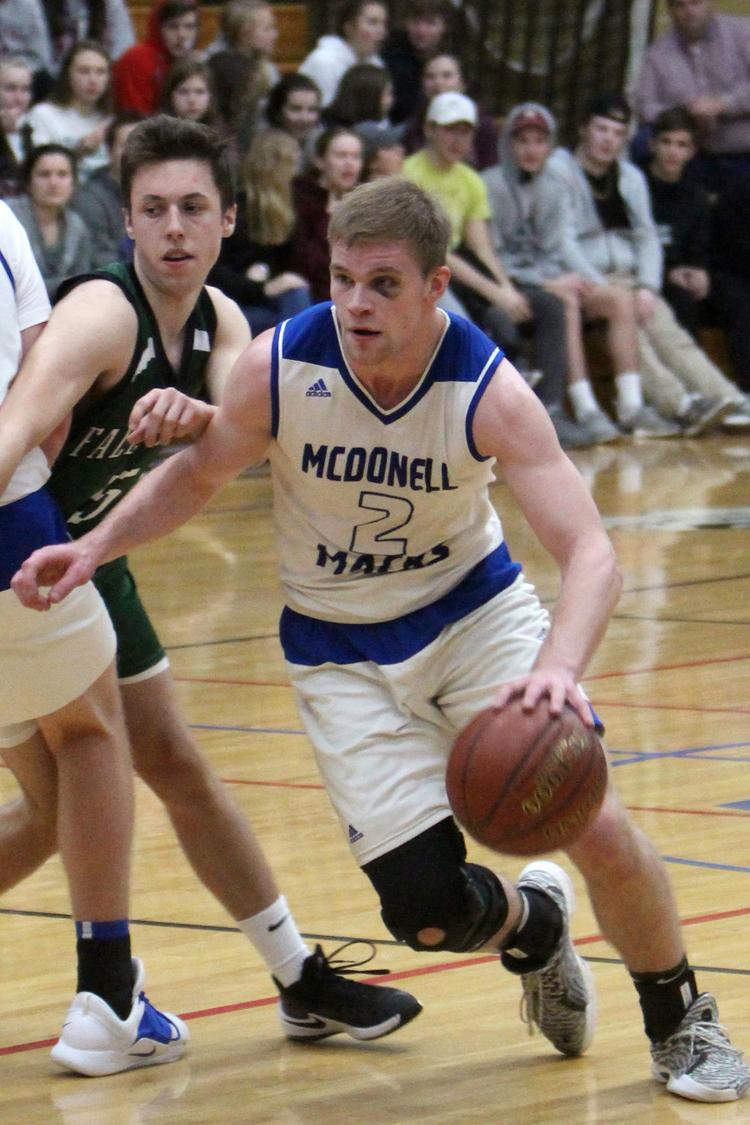 Fall Creek at McDonell boys basketball 12-14-18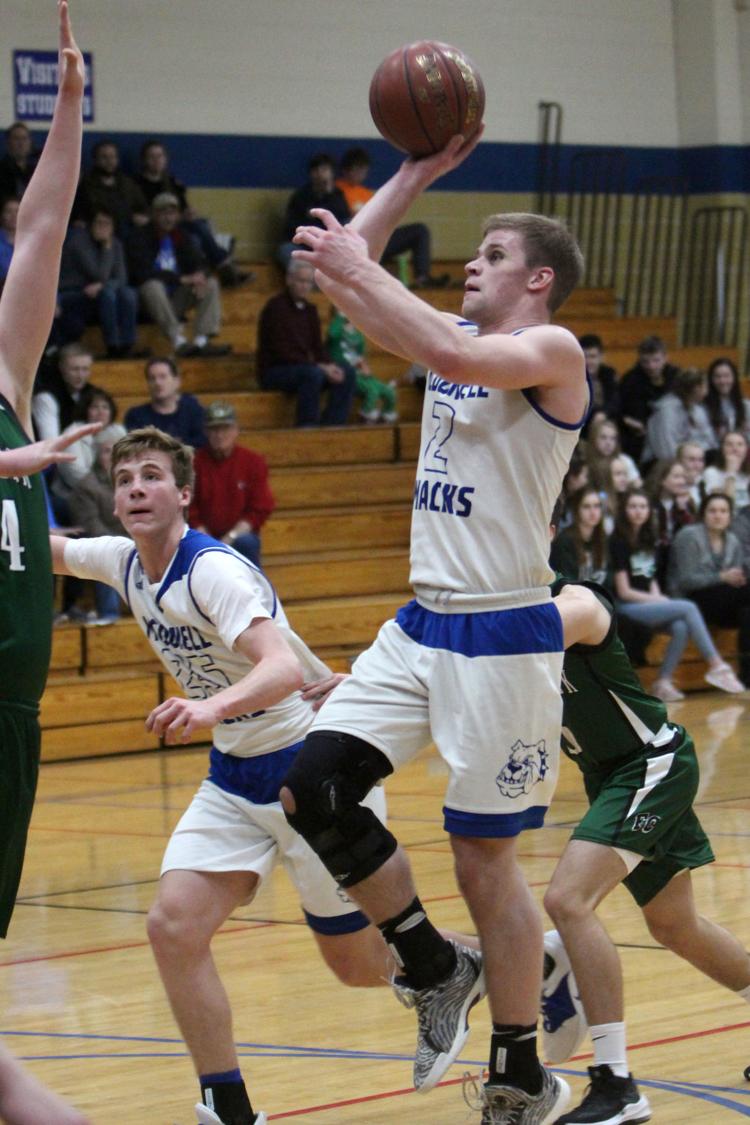 Fall Creek at McDonell boys basketball 12-14-18
Fall Creek at McDonell boys basketball 12-14-18