The McDonell boys basketball team will not have the chance to play at the state tournament for a fifth year in a row.
The Macks had their season come to an end on Thursday evening, but not after a defeat. McDonell defeated Thorp 47-35 in a Division 5 sectional semifinal matchup in Osseo, but in the hours following their game learned with the rest of the state the WIAA would be canceling the rest of the postseasons for the remaining boys and girls basketball programs.
That means Friday and Saturday's state girls basketball semifinal and championship games did not happen. It means Saturday's sectional final matchup for McDonell versus Luck in Superior is a no-go, snapping a string of trips to Madison for the program that dates back longer than any players on the roster have been in high school.
The WIAA announced on Thursday evening it is canceling the remaining girls basketball state and boys basketball sectional and state tournament events in response to the evolving concerns over the spread of COVID-19. That means the final two days of the girls basketball state tournament and boys basketball sectional finals and state tournament games will not be played.
But McDonell received one more chance to play in front of its fans on Friday when the school hosted a short pick-up game in the Steve and Deb Roesler Gymnasium at the high school, the final on-court basketball activity for the Macks of the season while also honoring other achievements for school athletes and students from the winter.
The Macks split into two teams to play two 12-minute halves. The teams were coached by managers Vincent Van Sleet and Carter Grill, who entered the game in the final minutes to play.
The student sections divided with freshmen and seniors on one side and juniors and sophomores on another. Cheers between sides were rowdy, breaking out the staple chants often heard at basketball games while not being afraid to get after each other with cheers when the team they were cheering for was on the advantage.
Stout defense led the McDonell boys basketball team to a 47-35 Division 5 sectional semifinal victory over Thorp on Thursday evening in Osseo.
Seniors Eion Kressin, JD Bohaty, Caleb Thornton and Trent Witkowski said Friday's event went a long way to giving the team closure following the abrupt end to the season.
"I think it just allowed us to get an end to the season, as opposed to finishing on a one-out game in the sectional semifinals," Witkowski said of the scrimmage. "This was more of a finisher, and I know players and all the students were looking forward to this."
It was a unique conclusion to a whirlwind few days for the Macks and players across the state and nation as well. Growing concerns over the spread of COVID-19 lead to the postponement of cancellation of events, most notably starting Wednesday evening when the National Basketball Association put its season on hiatus after Utah Jazz center Roby Gobert reportedly became the first player in the league to test positive for the coronavirus. More leagues followed suit on Thursday while the WIAA announced it would be limiting attendance at Thursday's Division 3 and 4 girls basketball state semifinals in Green Bay and boys basketball sectional semifinals statewide to 88 fans per team.
"I think it was the best way to end the season, in a way to get everyone together one last time and celebrate the season we had," Kressin said. "It's nice to see all the students together again, obviously not having that (Thursday) night (against Thorp) was weird. It was nice having them together."
Jacob Dietz's basket with less than a second to go was the difference as the Neenah boys basketball team edged Chi-Hi 49-47 on Thursday evening in a Division 1 sectional semifinal matchup in Marshfield.
Chi-Hi, McDonell and Thorp were all in action on Thursday evening as the Macks beat Thorp in a Western Cloverbelt Conference rubber match while Chi-Hi fell to Neenah 49-47 in a Division 1 matchup in Marshfield. The WIAA learned on Thursday evening before boys basketball games were played that the Kohl Center in Madison would be unavailable to host the tournament. The venue has been the host for the tournament each year since opening in 1998. The organization sent out a press release at 11:15 p.m. on Thursday evening informing the media and state of its decision.
McDonell worked through and up-and-down regular season but was playing its best during the postseason coming off impressive wins over Clear Lake and Thorp.
"It was really put into us that we're defined by what we do at the end of the season and in the playoffs so we really brought it the last four games that we got to play," Thornton said.
The Macks end the season with a 19-7 overall record while advancing to the program's sixth straight sectional final.
"We had a lot of ups and downs throughout the year, we got in a slump near the end of conference play where we lost four of our five but we finished out on top," Bohaty said. "That means a lot."
"I just think it's been a really good year," McDonell coach Adam Schilling said. "The kids and seniors were good examples for everybody and it's a special group of guys. I'm going to miss them."
McDonell boys basketball scrimmage 3-13-20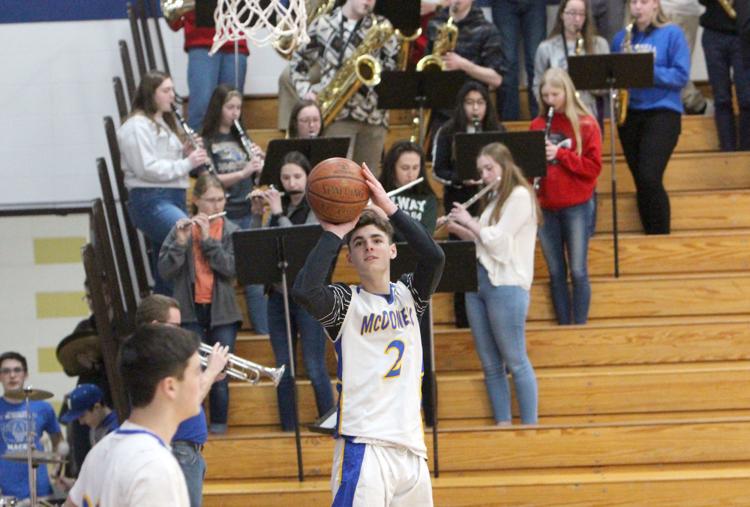 McDonell boys basketball scrimmage 3-13-20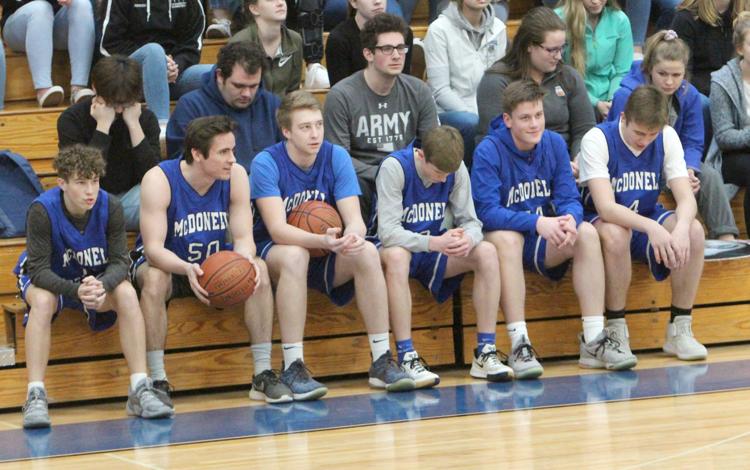 McDonell boys basketball scrimmage 3-13-20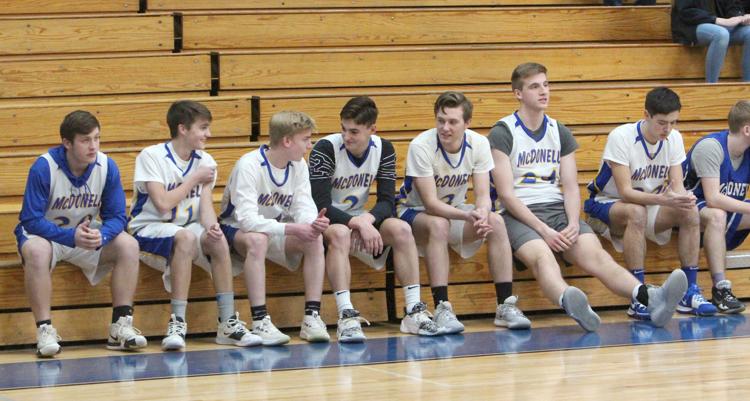 McDonell boys basketball scrimmage 3-13-20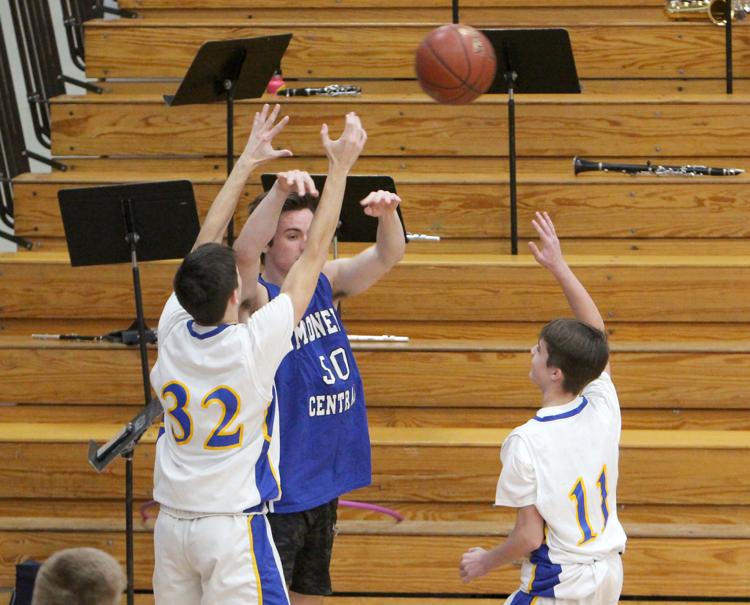 McDonell boys basketball scrimmage 3-13-20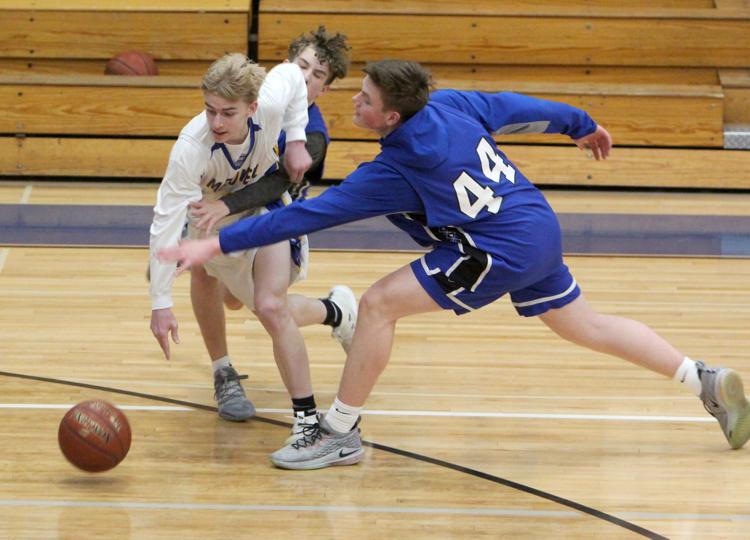 McDonell boys basketball scrimmage 3-13-20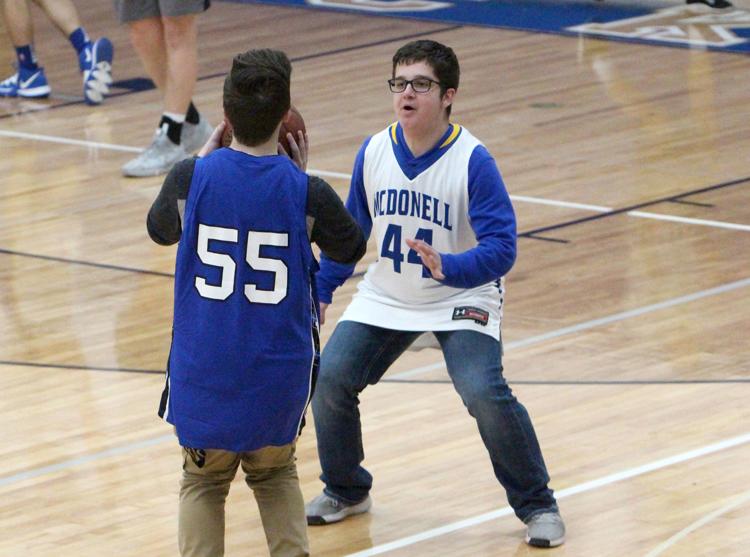 McDonell boys basketball scrimmage 3-13-20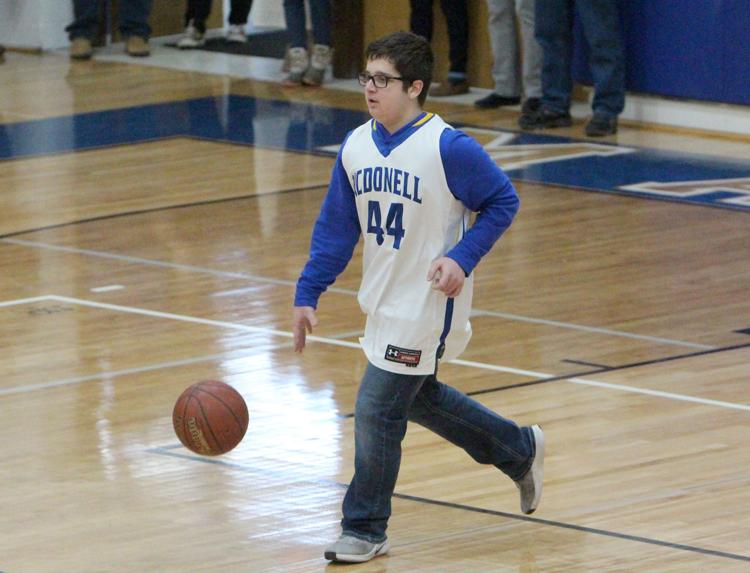 McDonell boys basketball scrimmage 3-13-20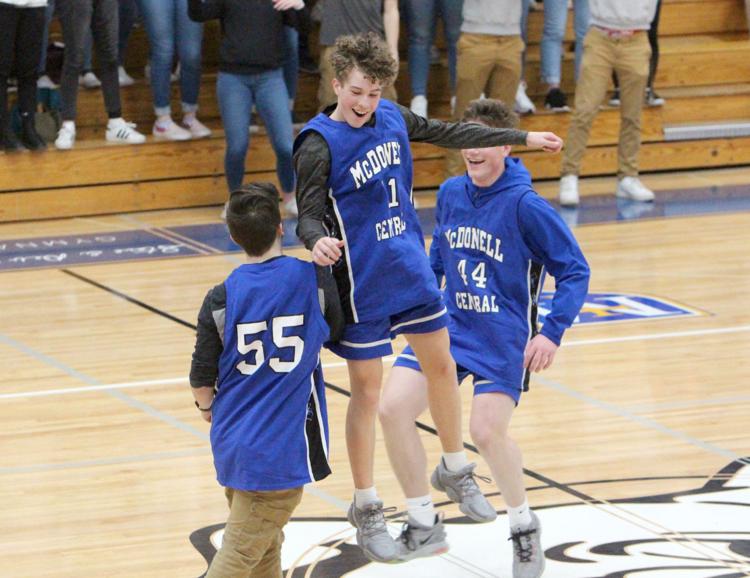 McDonell boys basketball scrimmage 3-13-20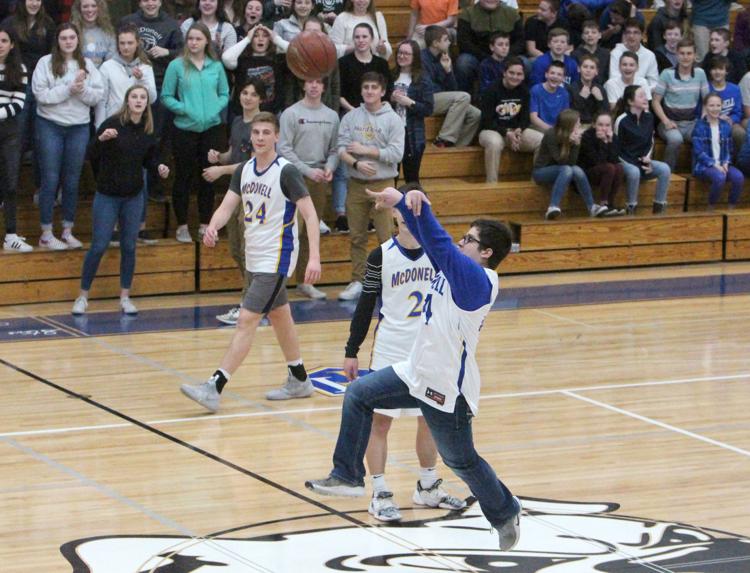 McDonell boys basketball scrimmage 3-13-20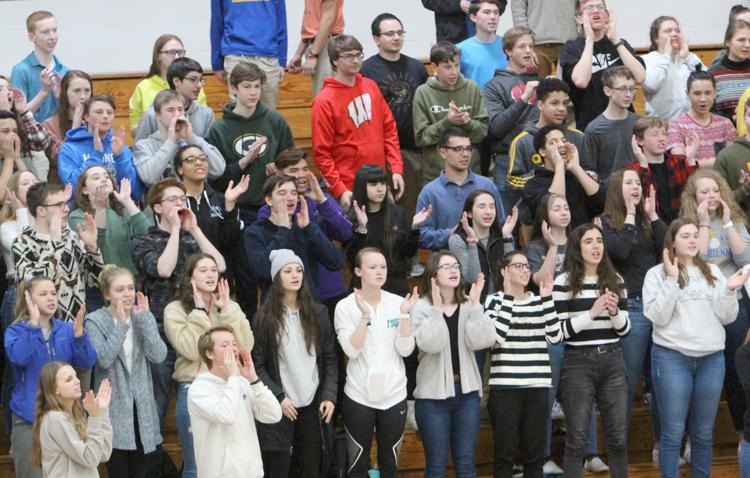 McDonell boys basketball scrimmage 3-13-20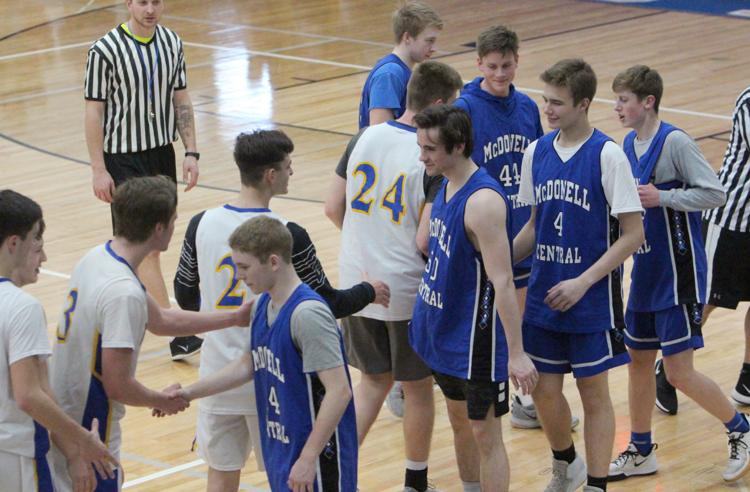 McDonell boys basketball scrimmage 3-13-20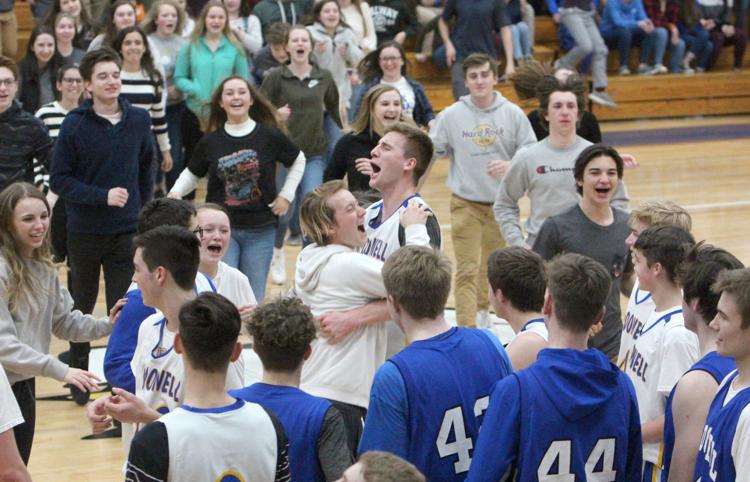 McDonell boys basketball scrimmage 3-13-20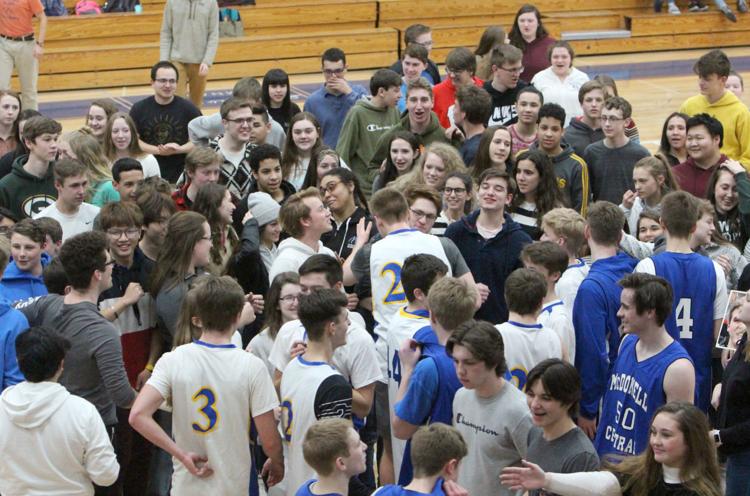 Concerned about COVID-19?
Sign up now to get the most recent coronavirus headlines and other important local and national news sent to your email inbox daily.