Bloomer looks to improve to 4-0 and Lake Holcombe/Cornell seeks another victory over a ranked foe while Cadott, Stanley-Boyd and New Auburn look to get back into the win column during the fourth week of the prep football season.
Hayward at Bloomer
Records: Hayward (2-1, 2-1), Bloomer (3-0, 3-0)
Previous Matchup: Bloomer 56, Hayward 20 (2018)
All-Time Series: Bloomer leads 46-12-2
Matchup: The Blackhawks return home to host the Hurricanes in a Heart O'North Conference matchup...Hayward is coming off a 56-8 win over Cameron last week. The Hurricanes routed Barron in their season opener 42-18 and were blanked at Northwestern 49-0 in week two...Running back Nate Sorensen leads the Hayward offense. Sorensen has run for 383 yards and five touchdowns on 45 attempts so far this season. Quarterback Mason Chipman has completed 19 of 38 passes for 209 yards, three touchdowns and four interceptions...Bloomer has won nine of the previous 10 meetings against Hayward...Bloomer blanked Hayward 12-0 in the first matchup of the series on Sept. 29, 1950.
Cadott at Neillsville/Granton
Records: Cadott (1-2, 1-2), Neillsville/Granton (2-1, 1-1)
Previous Matchup: Cadott 22, Neillsville/Granton 6 (2018)
All-Time Series: Neillsville leads 32-28-1 (Cadott leads over Neillsville/Granton 3-0)
Matchup: The Hornets travel to Neillsville to face the Wardogs in a Cloverbelt Conference battle...Neillsville/Granton has won two of its first three games, earning a season-opening 41-6 win over Fall Creek and defeating Colfax 41-0 last week...Quarterback Braden Trunkel is 11 of 15 for 217 yards and two touchdowns through the air. Running backs Jonah Zoschke (242 rushing yards, five touchdowns) and Tommy Friemoth (185 rushing yards, four TDs) lead the Wardog offense...Neillsville/Granton has already won more games this season than the program has in any year since Neillsville finished 3-6 before the co-op in 2010...Cadott has won six in a row against Neillsville and the all three meetings since the Neillsville/Granton co-op formed.
Spencer/Columbus at Stanley-Boyd
Records: Spencer/Columbus (1-2, 1-1), Stanley-Boyd (2-1, 1-1)
Previous Matchup: Spencer/Columbus 40, Stanley-Boyd 6 (2018)
All-Time Series: Stanley-Boyd leads 7-3
You have free articles remaining.
Matchup: The Orioles host the Rockets in a Cloverbelt matchup at Oriole Park...Spencer/Columbus earned its first victory of the season last week with a 55-0 shutout over Fall Creek. The Rockets lost to Stratford (41-0) and Osseo-Fairchild (38-37) to open the season...Running backs Eden Jacobson (355 rushing yards, five TDs) and Austin Bacon (295 rushing yards, six TDs) lead the Spencer/Columbus offense...The teams have split their previous four meetings...Stanley-Boyd won the first meeting 37-0 on Sept. 12, 2008.
Turtle Lake at Lake Holcombe/Cornell
Records: Turtle Lake (3-0, 1-0), Lake Holcombe/Cornell (1-2, 1-0)
Previous Matchup: Turtle Lake 52, Lake Holcombe/Cornell 16 (2017)
All-Time Series: Turtle Lake leads 4-1
Matchup: The unbeaten Lakers head for Holcombe to meet the Knights in a Lakeland Conference matchup...Turtle Lake is ranked fifth in the latest WisSports.net Division 7 state coaches poll...Turtle Lake opened league play with a 32-20 win over Grantsburg last Friday. The Lakers beat Hurley (44-16) and Pepin/Alma (26-6) during nonconference competition...Quarterback Adam Waite (33 of 45, 532 passing yards and four TDs) and running back Lucas Torgerson (308 rushing yards, six TDs and 17 receptions, 260 yards and two TDs) lead a prolific Turtle Lake offense...Turtle Lake has won four of five meetings with the Knights since the formation of the Lake Holcombe/Cornell co-op. LH/C's lone victory was a 28-26 win on Oct. 9, 2015.
Prairie Farm at New Auburn
Records: Prairie Farm (2-1, 0-0), New Auburn (2-1, 0-1)
Previous Matchup: Prairie Farm 48, New Auburn 0 (2018)
All-Time Series: Prairie Farm leads 37-24-1
Matchup: The Trojans host the Panthers in an 8-Man South Lakeland Conference encounter...The Panthers have alternated sizable wins and losses thus far this season. Prairie Farm opened the season with a 46-0 win over Washburn/Bayfield/Solon Springs and defeated Winter/Birchwood 48-6 last week. The Panthers lost to Siren 44-0 on Aug. 30...This Friday's matchup will be the final one for the foreseeable future between the two longtime foes. New Auburn leaves the Lakeland Conference for football next season to join a yet-to-be-named conference with McDonell, New Auburn and Gilman, among other teams. New Auburn has played more games against Prairie Farm than any other foe with this Friday's game being matchup number 63...New Auburn faced the Panthers in the program's second-ever game, earning an 18-17 win on Sept. 26, 1944.
NOTE: All games are Friday at 7 p.m. unless otherwise noted. All non-Chippewa County statistics are courtesy of WisSports.net.
Chippewa County Prep Football Standings
Big Rivers Conference Football Standings
| Big Rivers Conference | W | L | W | L |
| --- | --- | --- | --- | --- |
| Menomonie | 2 | 0 | 4 | 0 |
| Superior | 2 | 0 | 4 | 0 |
| Chippewa Falls | 1 | 1 | 1 | 3 |
| Eau Claire Memorial | 1 | 1 | 3 | 1 |
| Hudson | 1 | 1 | 1 | 3 |
| River Falls | 1 | 1 | 2 | 2 |
| Eau Claire North | 0 | 2 | 0 | 4 |
| Rice Lake | 0 | 2 | 0 | 4 |
Eau Claire Memorial at Chippewa Falls
Menomonie at Eau Claire North
Cloverbelt Conference Football Standings
| Cloverbelt | W | L | W | L |
| --- | --- | --- | --- | --- |
| Eau Claire Regis | 4 | 0 | 4 | 0 |
| Colby | 3 | 0 | 3 | 1 |
| Spencer/Columbus | 2 | 1 | 2 | 2 |
| Cadott | 2 | 2 | 2 | 2 |
| Osseo-Fairchild | 2 | 2 | 2 | 2 |
| Neillsville/Granton | 1 | 2 | 2 | 2 |
| Stanley-Boyd | 1 | 2 | 2 | 2 |
| Altoona | 1 | 3 | 1 | 3 |
| Fall Creek | 0 | 4 | 0 | 4 |
Neillsville/Granton at Spencer/Columbus
Osseo-Fairchild at Mondovi
Altoona at Eau Claire Regis
Heart O'North Conference Football Standings
| Heart O'North | W | L | W | L |
| --- | --- | --- | --- | --- |
| Bloomer | 4 | 0 | 4 | 0 |
| Northwestern | 4 | 0 | 4 | 0 |
| Cumberland | 3 | 1 | 3 | 1 |
| Hayward | 2 | 2 | 2 | 2 |
| Ladysmith | 2 | 2 | 2 | 2 |
| Saint Croix Falls | 2 | 2 | 2 | 2 |
| Spooner | 2 | 2 | 2 | 2 |
| Chetek-Weyerhaeuser | 1 | 3 | 1 | 3 |
| Barron | 0 | 4 | 0 | 4 |
| Cameron | 0 | 4 | 0 | 4 |
Chetek-Weyerhaeuser at Hayward
Saint Croix Falls at Spooner
Lakeland Conference Football Standings
| Lakeland | W | L | W | L |
| --- | --- | --- | --- | --- |
| Lake Holcombe/Cornell | 2 | 0 | 2 | 2 |
| Unity | 2 | 0 | 3 | 1 |
| Webster | 2 | 0 | 3 | 0 |
| Clear Lake | 1 | 1 | 3 | 1 |
| Turtle Lake | 1 | 1 | 3 | 1 |
| Elmwood/Plum City | 0 | 2 | 1 | 3 |
| Grantsburg | 0 | 2 | 1 | 3 |
| Flambeau | 0 | 2 | 1 | 3 |
Flambeau at Lake Holcombe/Cornell
Elmwood/Plum City at Turtle Lake
8-Man South Lakeland Football Standings
| 8-Man South Lakeland | W | L | W | L |
| --- | --- | --- | --- | --- |
| Luck | 2 | 0 | 4 | 0 |
| Frederic | 1 | 0 | 2 | 2 |
| Prairie Farm | 1 | 0 | 3 | 1 |
| Alma Center Lincoln | 1 | 1 | 2 | 2 |
| Bruce | 1 | 1 | 3 | 1 |
| Clayton | 0 | 2 | 1 | 3 |
| New Auburn | 0 | 2 | 2 | 2 |
Alma Center Lincoln at New Auburn
Cloverwood Conference Football Standings
| Cloverwood | W | L | W | L |
| --- | --- | --- | --- | --- |
| Abbotsford | 2 | 0 | 4 | 0 |
| Athens | 2 | 0 | 3 | 1 |
| Greenwood | 2 | 0 | 4 | 0 |
| Thorp | 1 | 1 | 2 | 2 |
| Loyal | 0 | 1 | 0 | 3 |
| Wis. Rapids Assumption | 0 | 1 | 0 | 3 |
| Gilman | 0 | 2 | 2 | 2 |
| Owen-Withee | 0 | 2 | 0 | 4 |
| | | | | |
Wis. Rapids Assumption at Athens
2019 Chippewa County Passing Leaders
| Passing | Comp. | Att. | Yards | TD | INT |
| --- | --- | --- | --- | --- | --- |
| Isaiah LaGesse, Bloomer | 42 | 67 | 851 | 11 | 1 |
| Tanner Opsal, McDonell | 50 | 85 | 696 | 5 | 6 |
| Carsen Hause, Stanley-Boyd | 47 | 85 | 397 | 3 | 1 |
| Hayden Goodman, Chi-Hi | 28 | 60 | 238 | 2 | 3 |
| Kaden Kinney, LH/C | 13 | 34 | 159 | 3 | 0 |
2019 Chippewa County Rushing Leaders
| Rushing | Att. | Yards | TD |
| --- | --- | --- | --- |
| Nick Walker, New Auburn | 40 | 443 | 5 |
| Brady Spaeth, Cadott | 87 | 439 | 6 |
| Tate Sauerwein, LH/C | 71 | 403 | 4 |
| Leif Iverson, Bloomer | 43 | 362 | 4 |
| Caleb Edinger, New Auburn | 40 | 272 | 4 |
| Tanner Opsal, McDonell | 65 | 242 | 6 |
| Ben Steinmetz, Chi-Hi | 40 | 242 | 3 |
| Nelson Wahl, Cadott | 64 | 223 | 1 |
| Carter Rubenzer, Bloomer | 24 | 190 | 3 |
| Domonic Johnson, New Auburn | 37 | 185 | 4 |
2019 Chippewa County Receiving Leaders
| Receiving | Catches | Yards | TD |
| --- | --- | --- | --- |
| Kendren Gullo, McDonell | 20 | 341 | 3 |
| Leif Iverson, Bloomer | 10 | 258 | 3 |
| Noah Hanson, McDonell | 10 | 169 | 1 |
| Ethan Rothbauer, Bloomer | 6 | 161 | 3 |
| Carter Rubenzer, Bloomer | 10 | 143 | 0 |
| Dalton Grambo, Bloomer | 10 | 134 | 2 |
| Cooper Nichols, Stanley-Boyd | 9 | 128 | 1 |
| Dale Tetrault, McDonell | 11 | 103 | 1 |
| Tyler Bohland, Chi-Hi | 9 | 99 | 1 |
| Ben Carani, Chi-Hi | 9 | 88 | 2 |
2019 Chippewa County Scoring Leaders
| Scoring | Points |
| --- | --- |
| Leif Iverson, Bloomer | 53 |
| Tanner Opsal, McDonell | 40 |
| Brady Spaeth, Cadott | 40 |
| Ethan Rothbauer, Bloomer | 36 |
| Tate Sauerwein, LH/C | 32 |
| Cooper Nichols, Stanley-Boyd | 30 |
| Nick Walker, New Auburn | 30 |
| Carter Rubenzer, Bloomer | 27 |
| Kaden Kinney, LH/C | 26 |
| Domonic Johnson, New Auburn | 26 |
| Nick Walker, New Auburn | 18 |
2019 Chippewa County Team Offense Leaders
| Team Offense | Games | Rushing YPG | Passing YPG | Total YPG |
| --- | --- | --- | --- | --- |
| Bloomer | 4 | 196.5 | 213.8 | 409.3 |
| McDonell | 3 | 102.7 | 232.7 | 335.4 |
| New Auburn | 4 | 311.8 | 12.3 | 324.1 |
| Lake Holcombe/Cornell | 4 | 173.3 | 59.8 | 233.1 |
| Stanley-Boyd | 4 | 129.3 | 99.8 | 229.1 |
| Cadott | 4 | 157.3 | 39.5 | 196.8 |
| Chippewa Falls | 4 | 121.3 | 59.5 | 180.8 |
2018 Chippewa County Team Defense Leaders
| Team Defense | Games | Rushing YPG | Passing YPG | Total YPG |
| --- | --- | --- | --- | --- |
| New Auburn | 1 | 4 | 130 | 134 |
| Cadott | 4 | 109.8 | 64.5 | 174.3 |
| Lake Holcombe/Cornell | 4 | 111.5 | 68.3 | 179.8 |
| Bloomer | 4 | 172 | 102.3 | 274.3 |
| Stanley-Boyd | 4 | 188.8 | 89.5 | 278.3 |
| Chippewa Falls | 4 | 189.3 | 125 | 314.3 |
| McDonell | 3 | 217.7 | 134.3 | 352 |
Stanley-Boyd football at Eau Claire Regis 9-5-19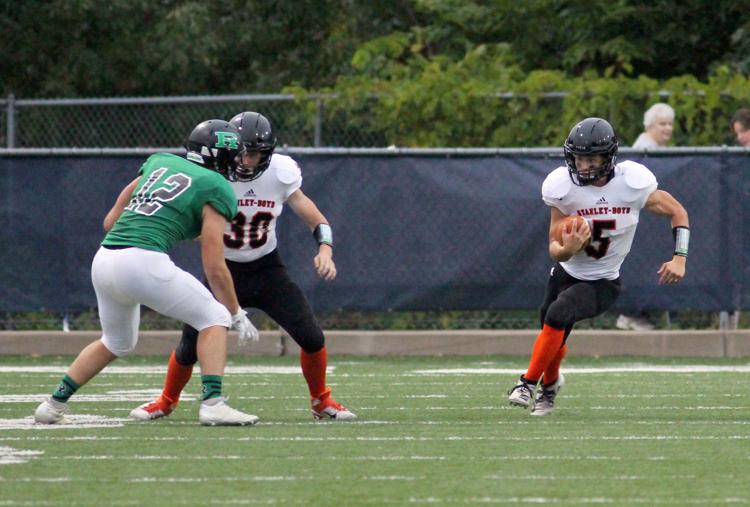 Stanley-Boyd football at Eau Claire Regis 9-5-19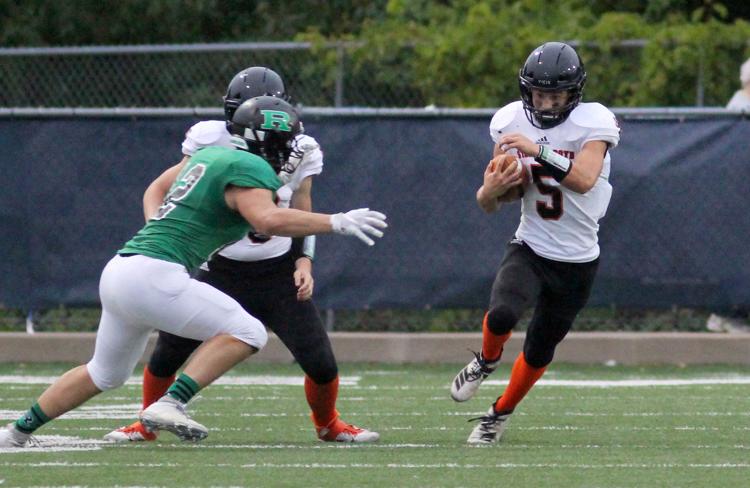 Stanley-Boyd football at Eau Claire Regis 9-5-19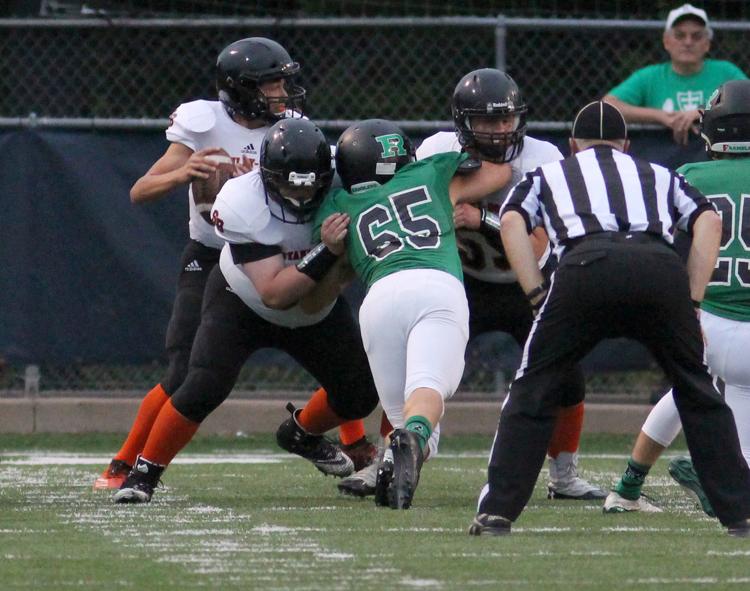 Stanley-Boyd football at Eau Claire Regis 9-5-19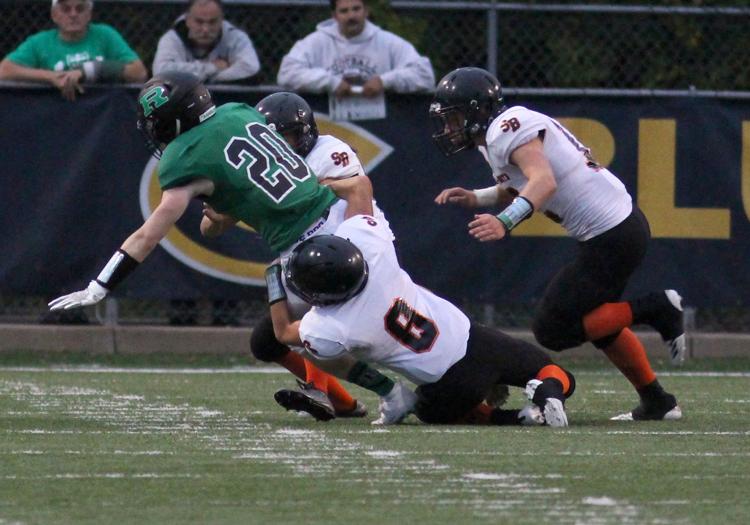 Stanley-Boyd football at Eau Claire Regis 9-5-19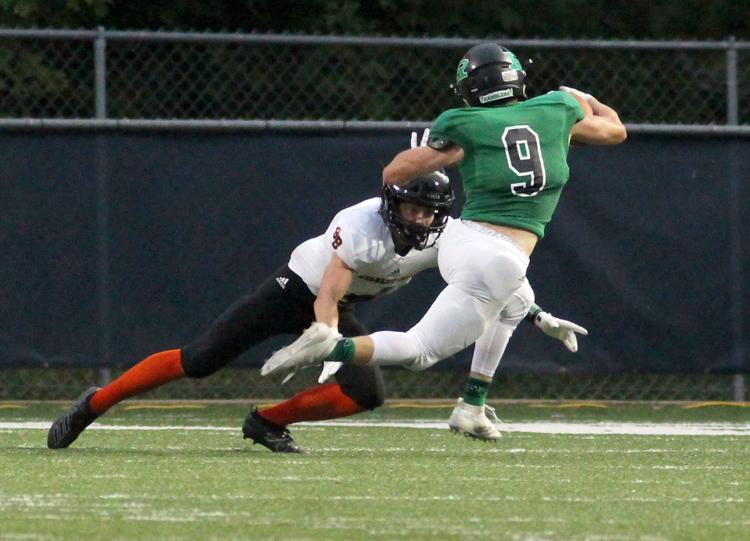 Stanley-Boyd football at Eau Claire Regis 9-5-19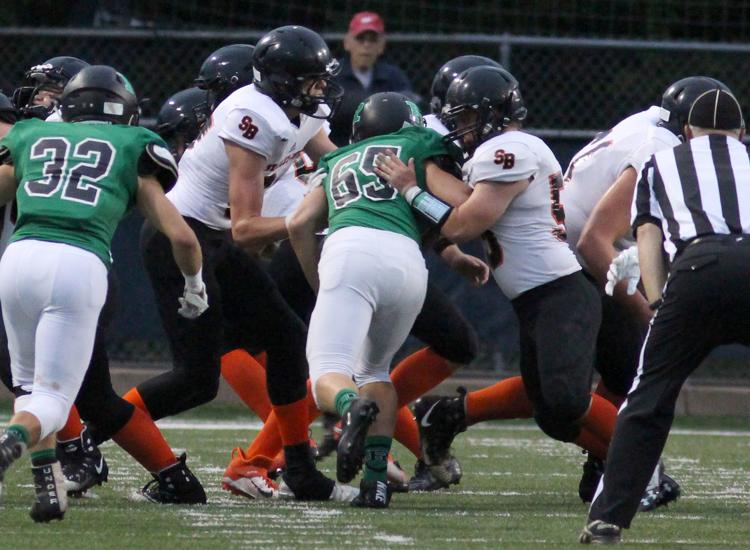 Stanley-Boyd football at Eau Claire Regis 9-5-19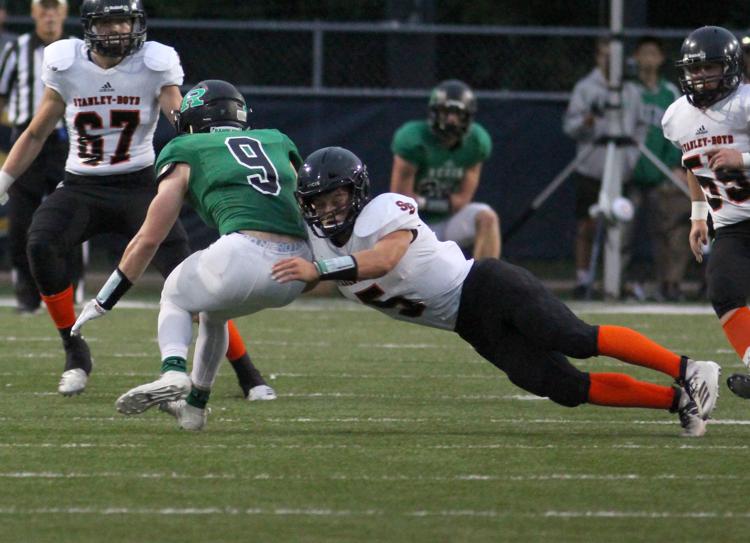 Stanley-Boyd football at Eau Claire Regis 9-5-19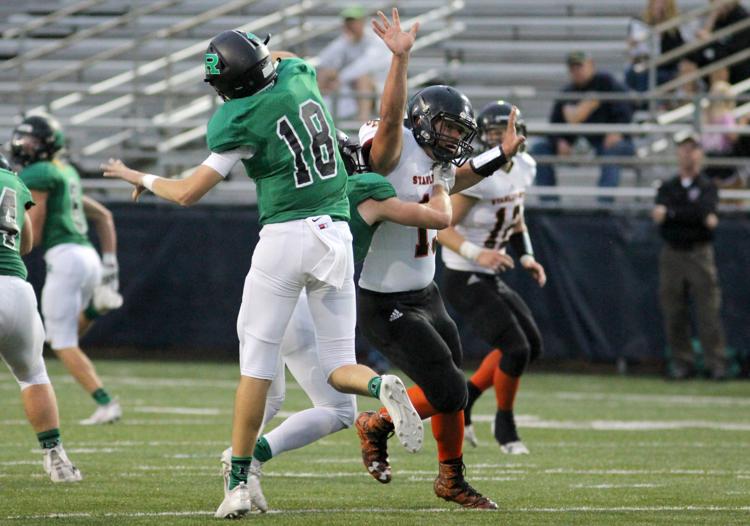 Stanley-Boyd football at Eau Claire Regis 9-5-19
Stanley-Boyd football at Eau Claire Regis 9-5-19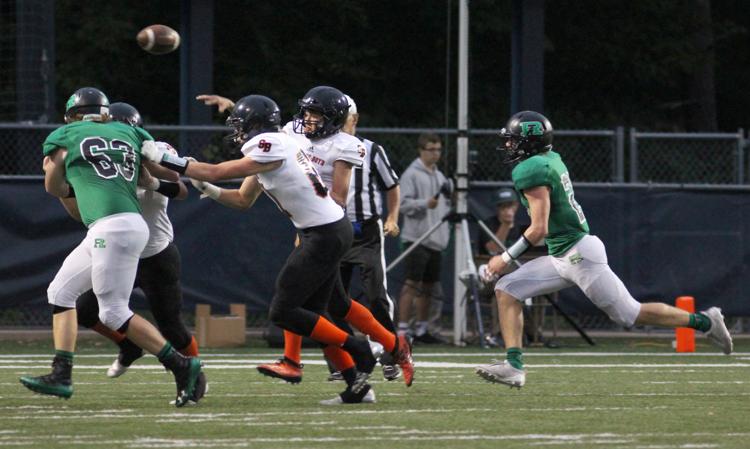 Stanley-Boyd football at Eau Claire Regis 9-5-19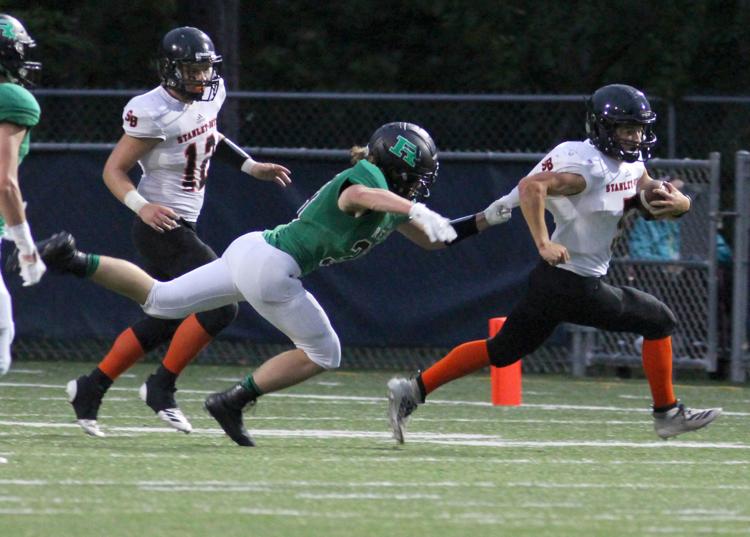 Stanley-Boyd football at Eau Claire Regis 9-5-19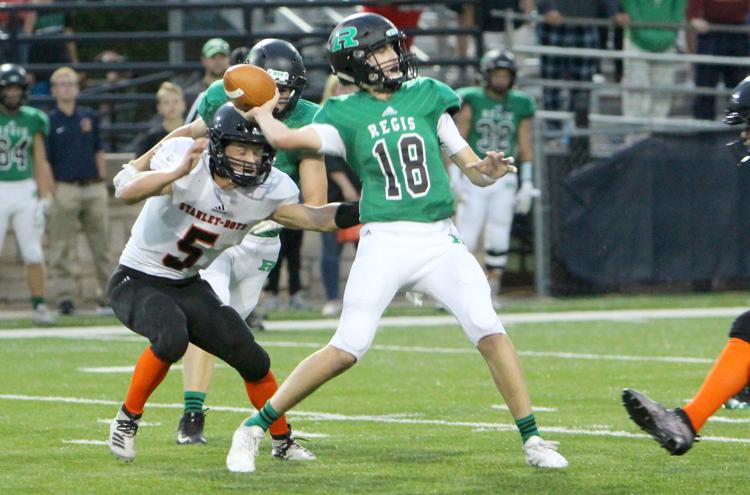 Stanley-Boyd football at Eau Claire Regis 9-5-19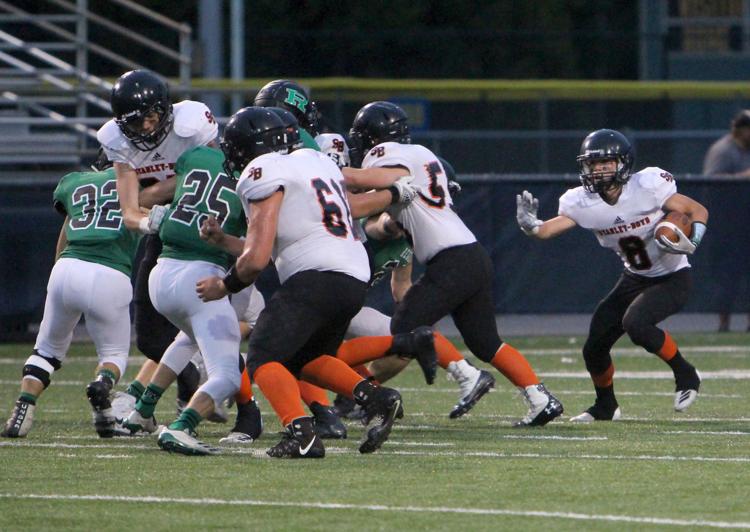 Stanley-Boyd football at Eau Claire Regis 9-5-19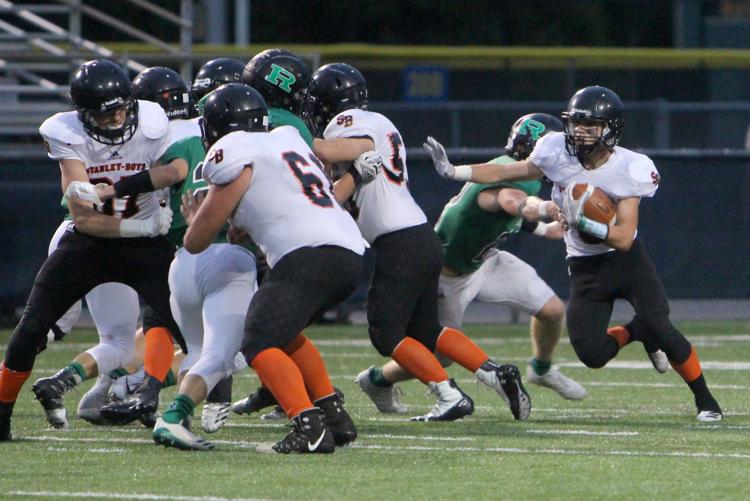 Stanley-Boyd football at Eau Claire Regis 9-5-19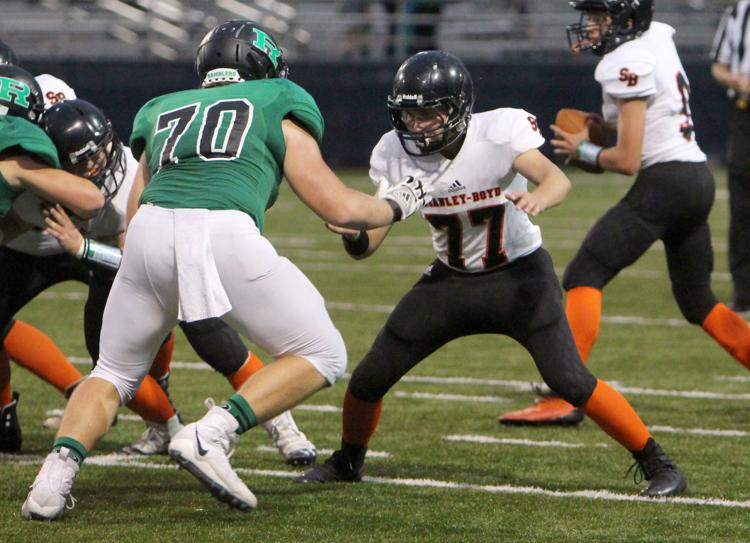 Stanley-Boyd football at Eau Claire Regis 9-5-19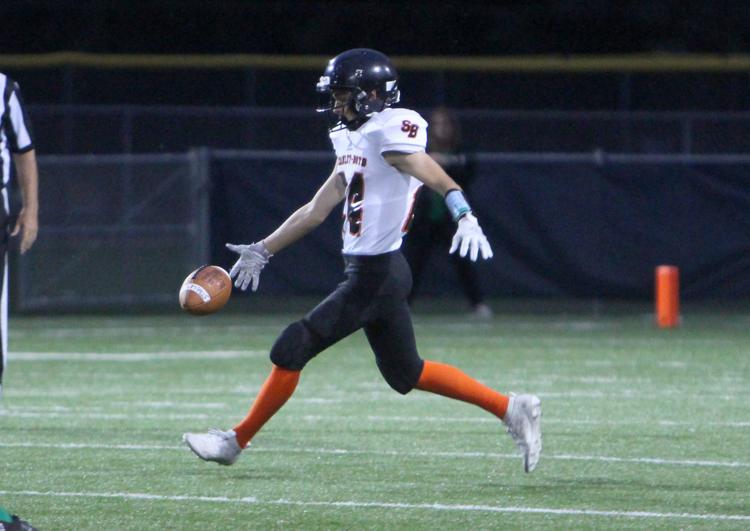 Stanley-Boyd football at Eau Claire Regis 9-5-19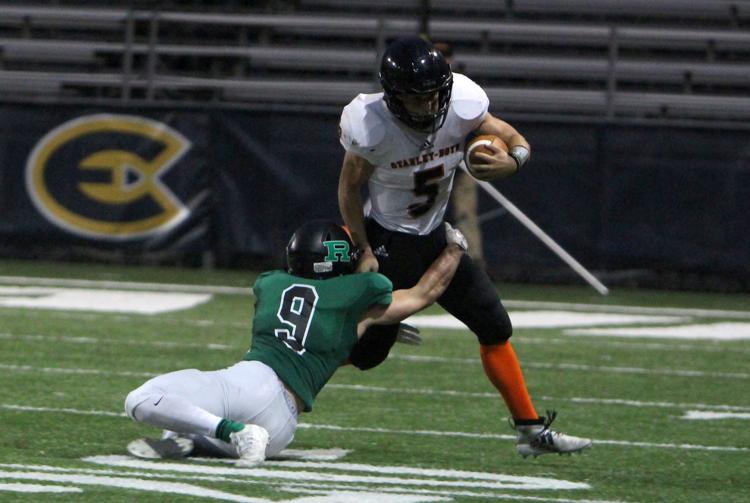 Stanley-Boyd football at Eau Claire Regis 9-5-19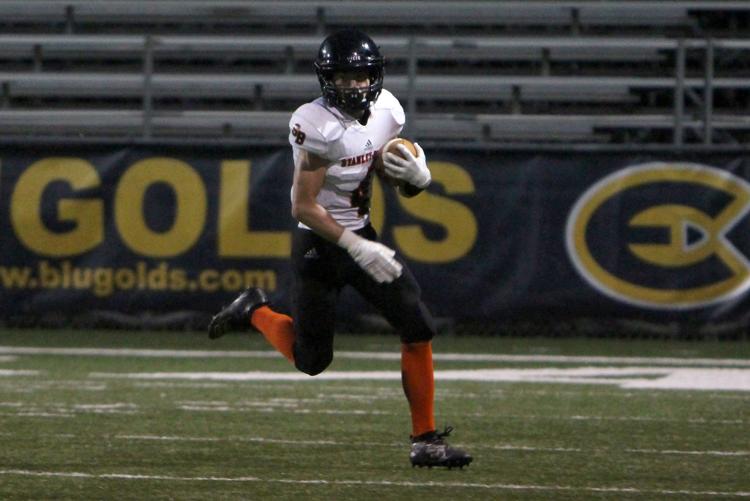 Stanley-Boyd football at Eau Claire Regis 9-5-19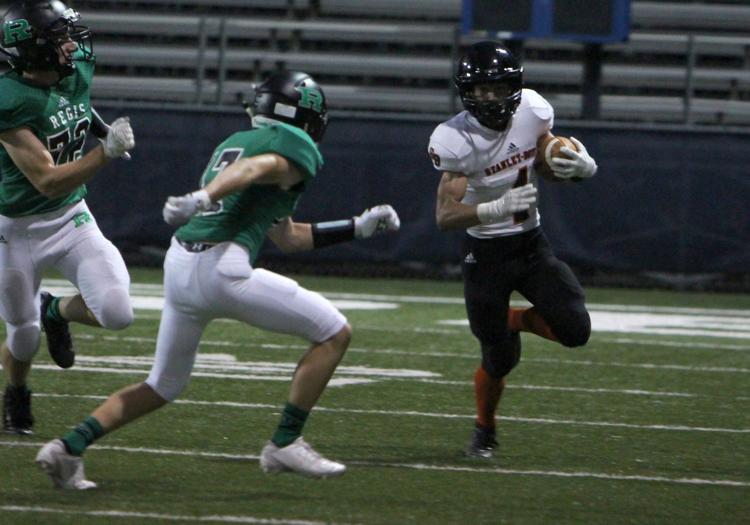 Stanley-Boyd football at Eau Claire Regis 9-5-19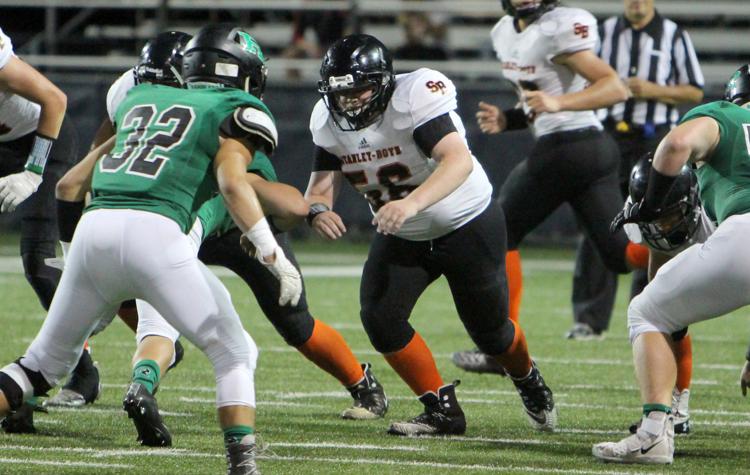 Stanley-Boyd football at Eau Claire Regis 9-5-19
Stanley-Boyd football at Eau Claire Regis 9-5-19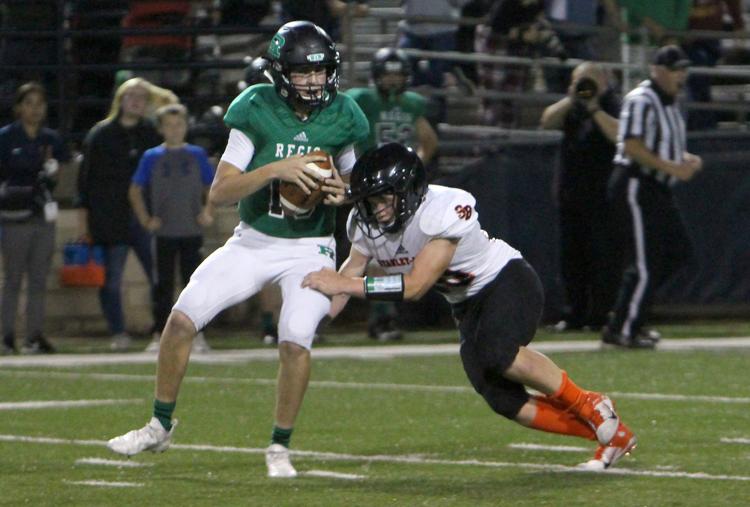 Stanley-Boyd football at Eau Claire Regis 9-5-19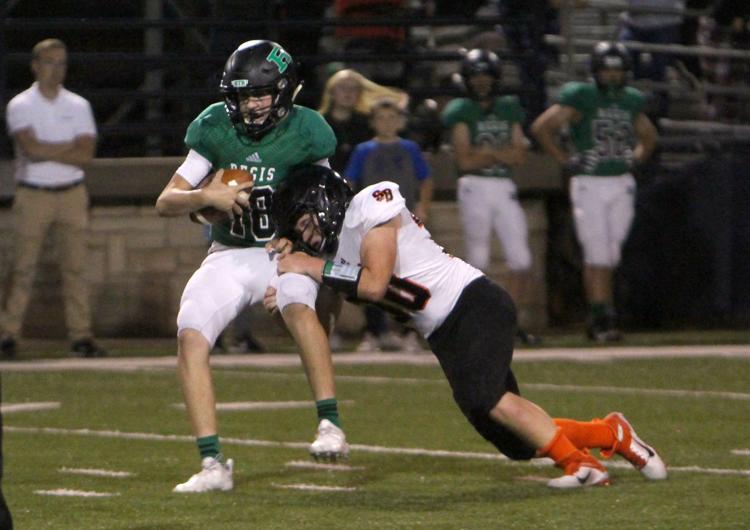 Stanley-Boyd football at Eau Claire Regis 9-5-19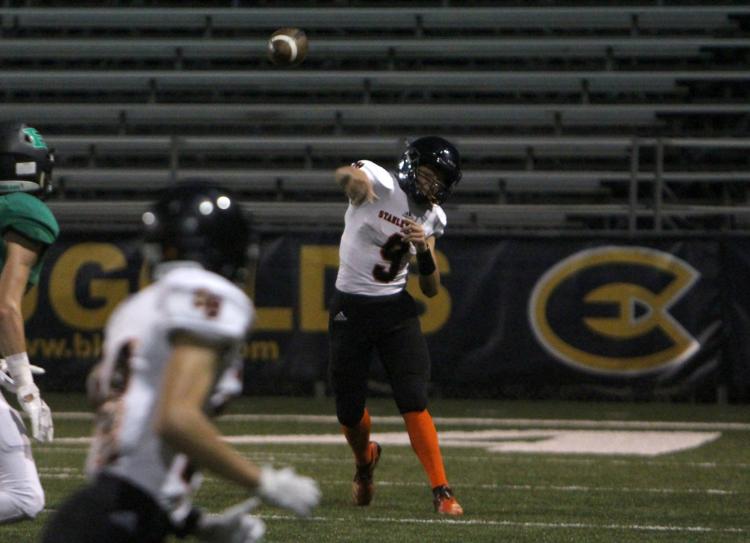 Stanley-Boyd football at Eau Claire Regis 9-5-19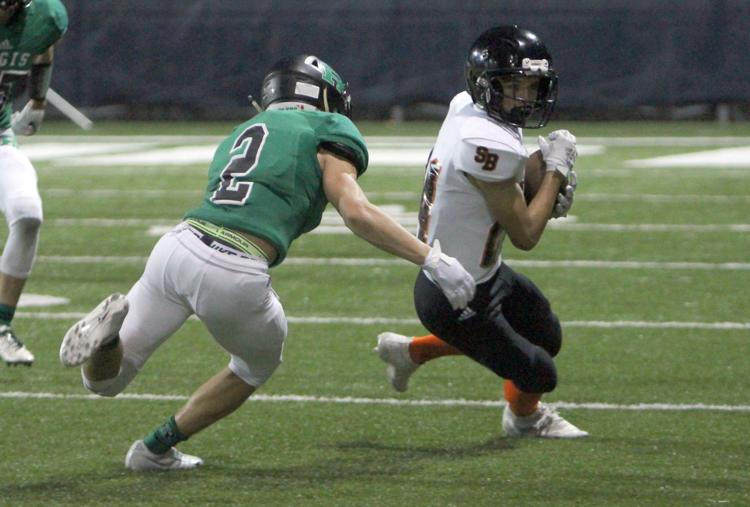 Stanley-Boyd football at Eau Claire Regis 9-5-19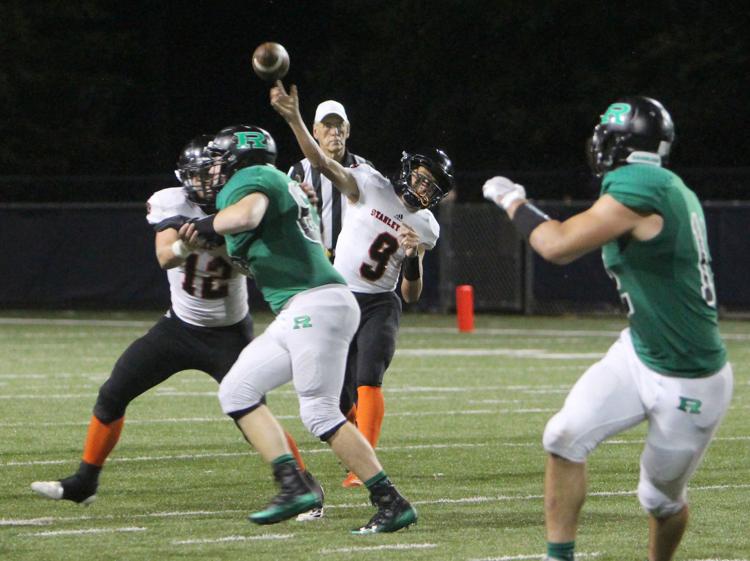 Stanley-Boyd football at Eau Claire Regis 9-5-19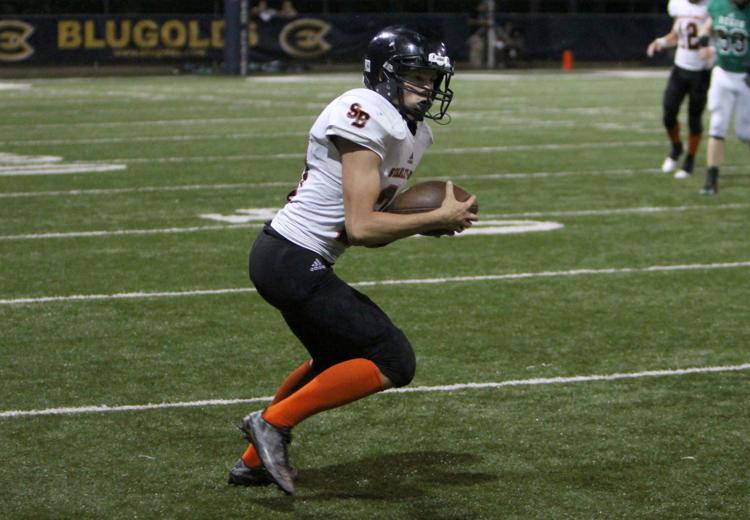 Stanley-Boyd football at Eau Claire Regis 9-5-19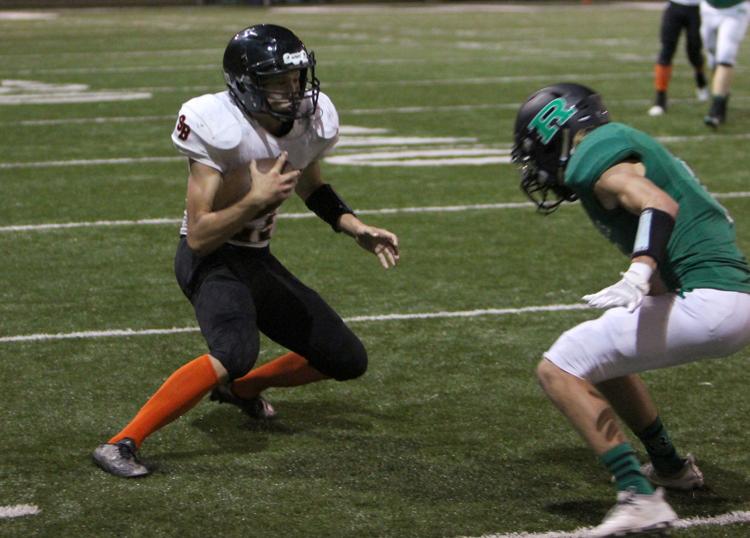 Stanley-Boyd football at Eau Claire Regis 9-5-19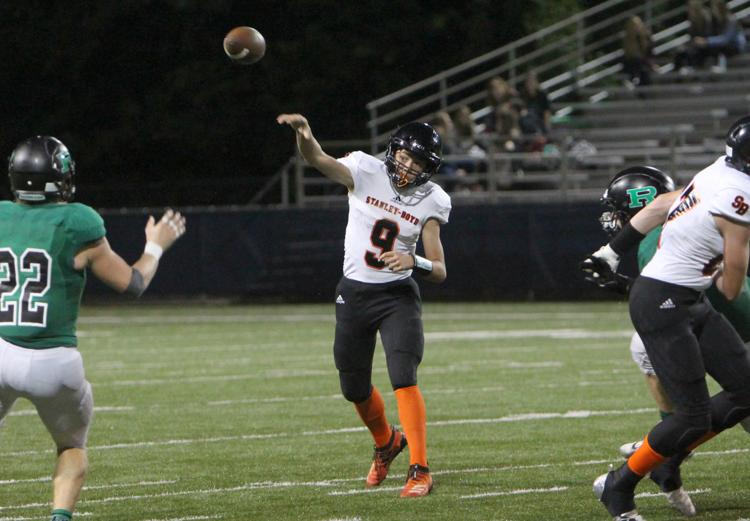 Stanley-Boyd football at Eau Claire Regis 9-5-19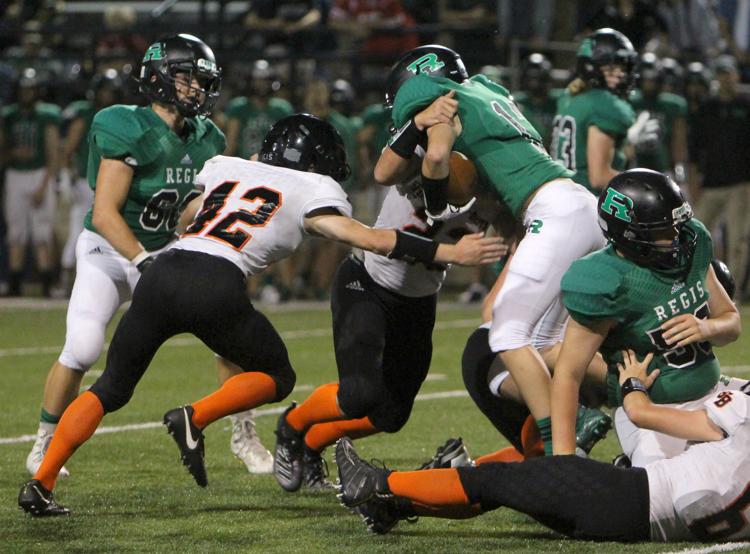 Stanley-Boyd football at Eau Claire Regis 9-5-19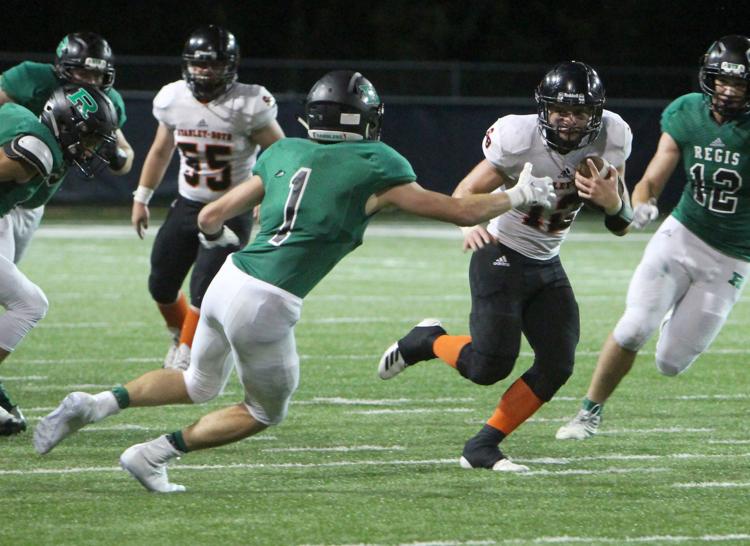 Stanley-Boyd football at Eau Claire Regis 9-5-19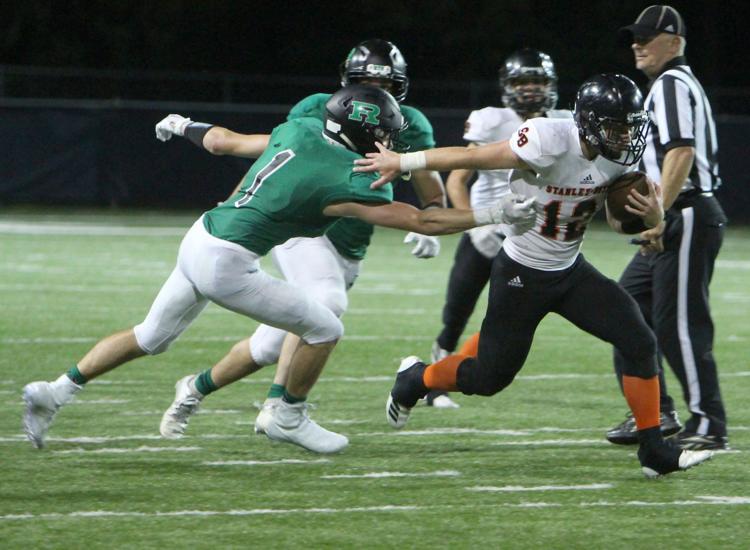 Stanley-Boyd football at Eau Claire Regis 9-5-19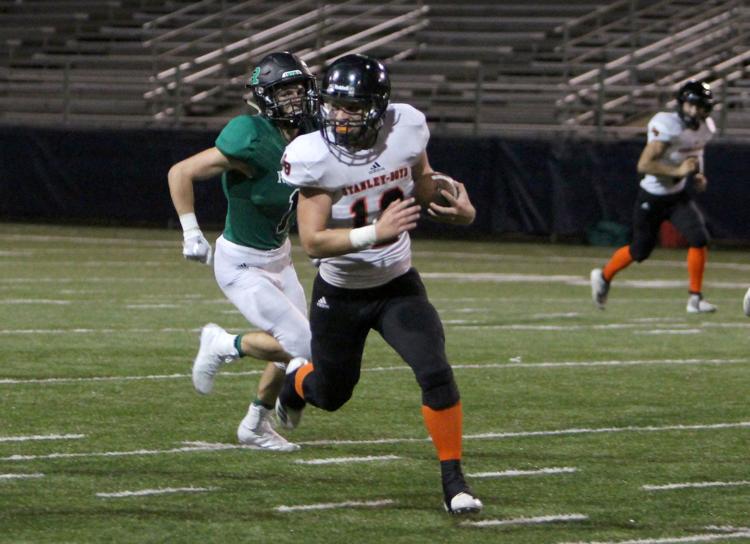 Stanley-Boyd football at Eau Claire Regis 9-5-19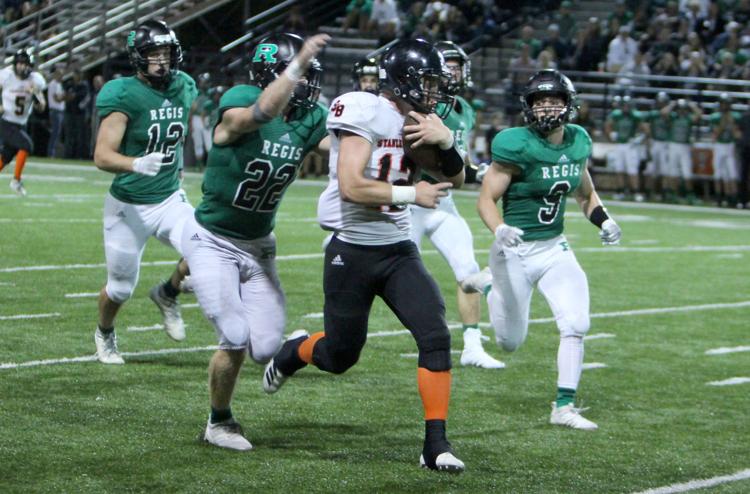 Stanley-Boyd football at Eau Claire Regis 9-5-19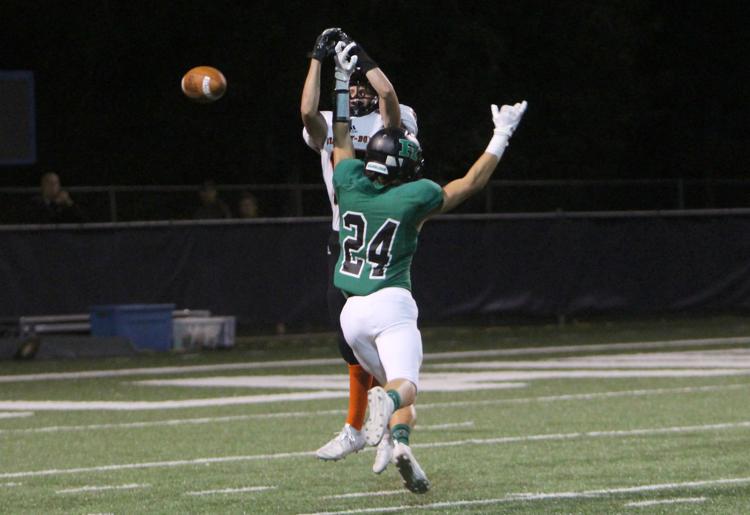 Stanley-Boyd football at Eau Claire Regis 9-5-19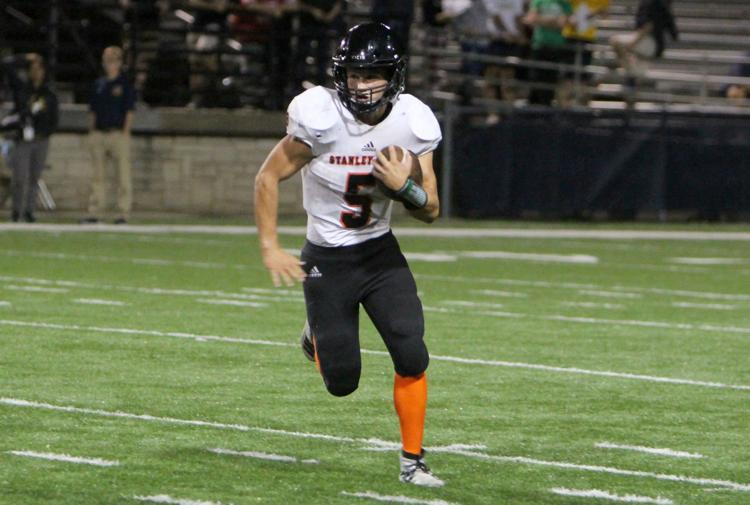 Stanley-Boyd football at Eau Claire Regis 9-5-19
Stanley-Boyd football at Eau Claire Regis 9-5-19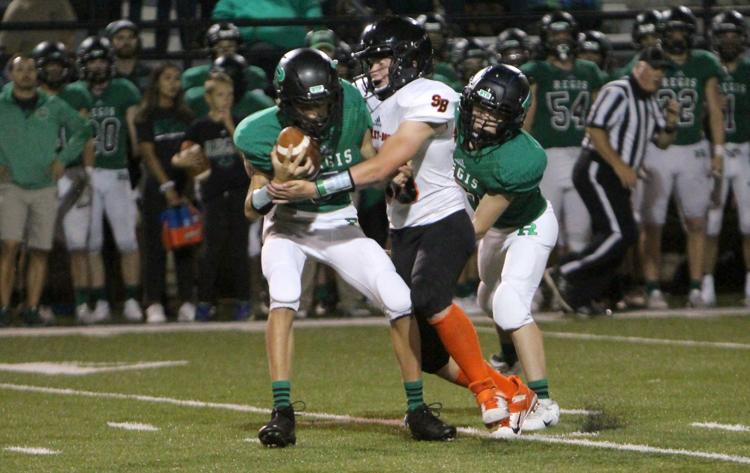 Stanley-Boyd football at Eau Claire Regis 9-5-19