Stanley-Boyd, Bloomer and New Auburn are Chippewa County's final three unbeaten football teams. The Orioles, Blackhawks and Trojans are all in action this week against conference rivals among a full slate of county action.
Stanley-Boyd at Eau Claire Regis
Previous Matchup: Eau Claire Regis 44, Stanley-Boyd 7 (2018)
All-Time Series: Eau Claire Regis leads 7-6
Matchup: The Orioles (2-0, 1-0) travel to Carson Park in Eau Claire to face the Ramblers (2-0, 2-0) on Thursday evening at 7 p.m. in a Cloverbelt clash...The Ramblers are fifth in the latest Associated Press Small Schools state poll and first in the latest WisSports.net Division 6 state coaches poll. The Orioles are eighth in the latest WisSports.net Division 5 state coaches poll...The Ramblers have earned convincing wins over Cadott (57-0) and Fall Creek (55-16) to start the season...Running back Tristan Root has run for 112 yards and three touchdowns on just five carries. Gus Theisen had 59 rushing yards and three touchdowns while Hayden Reinders has two rushing scores as a part of a balanced Regis ground game...Regis has won two of the last three against the Orioles while Stanley-Boyd has been victorious in five of the previous seven meetings...The first matchups between the two programs was a 29-0 Stanley-Boyd victory in a nonconference game on Sept. 12, 1980.
Bloomer at Spooner
Previous Matchup: Bloomer 30, Spooner 6 (2018 Playoffs)
All-Time Series: Bloomer leads 64-22-5
Matchup: The Blackhawks (2-0, 2-0) hit the road for the first time this year, traveling to Spooner to face the Rails (1-1, 1-1) in a Heart O'North Conference game...Spooner picked up its first win of the season last Friday with a 50-20 triumph over Cameron. The Rails lost to defending conference champion Northwestern 28-14 in week one...Bloomer has won 12 in a row against Spooner, including twice last season. The Blackhawks earned a 28-14 win in the third week of the regular season before winning 30-6 in the opening round of the Division 5 playoffs...The two programs have met 91 times on the gridiron, the first of those meetings was a 19-3 victory for Spooner on Oct. 6, 1923.
Osseo-Fairchild at Cadott
Previous Matchup: Osseo-Fairchild 42, Cadott 12 (2018)
All-Time Series: Osseo-Fairchild leads 25-5
You have free articles remaining.
Matchup: The Hornets (1-1, 1-1) host the Thunder (1-1) in a Cloverbelt matchup...Osseo-Fairchild edged Spencer/Columbus 38-37 last Friday for the team's first win of the season. The Thunder opened the season with a 46-6 loss at Colby in week one...Osseo-Fairchild brings a potent passing game to the field. Quarterback Jackson Johnson has completed 21 of 33 passes for 367 yards and five touchdowns through the first two weeks. Bret Kostka has caught five of those passes for 206 yards and five touchdowns...Osseo-Fairchild has won 11 in a row against Cadott. The last victory in the series for the Hornets was a 32-14 triumph on Sept. 9, 2005...Osseo-Fairchild won the first-ever meeting 21-12 on Sept. 19, 1986.
Lake Holcombe/Cornell at Clear Lake
Previous Matchup: Clear Lake 33, Lake Holcombe/Cornell (2017)
All-Time Series: Clear Lake leads 4-1
Matchup: The Knights (1-1) open Lakeland Conference play at Clear Lake (2-0) against the Warriors...Clear Lake is ranked eighth in the latest WisSports.net Division 7 state poll. This week marks the second straight week the Knights have faced a team ranked in the coaches poll. Almond-Bancroft was ranked eighth last week and is tenth this week...Clear Lake has sizable wins over Glenwood City (30-0) and Boyceville (34-14) in its first two games...The Warriors have had plenty of success running the ball early in the season. Running back Ivan Ruble has 192 yards and two touchdowns while Angel Guillen has 111 yards and three scores...The Warriors have won four of five matchups between the programs since Lake Holcombe/Cornell formed its co-op. The lone win for the Knights was a 50-20 victory on Sept. 4, 2015.
New Auburn at Bruce
Previous Matchup: Bruce 62, New Auburn 6 (2018)
All-Time Series: New Auburn leads 22-20
Matchup: The Trojans (2-0) face the Red Raiders (2-0) in a battle of 8-Man South Lakeland Conference unbeatens...Bruce has victories over Winter/Birchwood (34-16) and Washburn/Bayfield/South Shore (38-22) to open the season...Dexter Roatch ran for 125 yards and a touchdown while Chris Brockman had 68 rushing yards and a touchdown in Bruce's season-opening victory at Winter/Birchwood...Bruce has won four of the last five matchups with New Auburn...New Auburn won the first game between the two programs, a 41-6 victory on Oct. 31, 1944.
NOTE: All games start at 7 p.m. on Friday unless otherwise noted. All non-Chippewa County stats are courtesy of WisSports.net.
Chippewa County Prep Football Standings
Big Rivers Conference Football Standings
| Big Rivers Conference | W | L | W | L |
| --- | --- | --- | --- | --- |
| Menomonie | 5 | 1 | 7 | 1 |
| River Falls | 5 | 1 | 6 | 2 |
| Hudson | 4 | 2 | 4 | 4 |
| Superior | 4 | 2 | 6 | 2 |
| Eau Claire Memorial | 3 | 3 | 5 | 3 |
| Chippewa Falls | 2 | 4 | 2 | 6 |
| Rice Lake | 1 | 5 | 1 | 7 |
| Eau Claire North | 0 | 6 | 0 | 8 |
Eau Claire North at Chippewa Falls
Hudson at Eau Claire Memorial
Cloverbelt Conference Football Standings
| Cloverbelt | W | L | W | L |
| --- | --- | --- | --- | --- |
| Eau Claire Regis | 7 | 0 | 8 | 0 |
| Colby | 6 | 1 | 6 | 2 |
| Osseo-Fairchild | 4 | 3 | 4 | 4 |
| Spencer/Columbus | 4 | 3 | 4 | 4 |
| Neillsville/Granton | 3 | 4 | 4 | 4 |
| Stanley-Boyd | 3 | 4 | 4 | 4 |
| Cadott | 3 | 5 | 3 | 5 |
| Altoona | 2 | 5 | 2 | 6 |
| Fall Creek | 0 | 7 | 0 | 8 |
Spencer/Columbus at Eau Claire Regis
Stanley-Boyd at Fall Creek
Osseo-Fairchild at Neillsville/Granton
Heart O'North Conference Football Standings
| Heart O'North | W | L | W | L |
| --- | --- | --- | --- | --- |
| Northwestern | 8 | 0 | 8 | 0 |
| Cumberland | 7 | 1 | 7 | 1 |
| Bloomer | 6 | 2 | 6 | 2 |
| Hayward | 6 | 2 | 6 | 2 |
| Saint Croix Falls | 4 | 4 | 4 | 4 |
| Chetek-Weyerhaeuser | 3 | 5 | 3 | 5 |
| Spooner | 3 | 5 | 3 | 5 |
| Ladysmith | 2 | 6 | 2 | 6 |
| Barron | 1 | 7 | 1 | 7 |
| Cameron | 0 | 8 | 0 | 8 |
Barron at Chetek-Weyerhaeuser
Cameron at Saint Croix Falls
Lakeland Conference Football Standings
| Lakeland | W | L | W | L |
| --- | --- | --- | --- | --- |
| Unity | 6 | 0 | 7 | 1 |
| Lake Holcombe/Cornell | 5 | 1 | 5 | 3 |
| Grantsburg | 4 | 2 | 5 | 3 |
| Clear Lake | 3 | 3 | 5 | 3 |
| Turtle Lake | 3 | 3 | 5 | 3 |
| Webster | 2 | 4 | 3 | 4 |
| Elmwood/Plum City | 1 | 5 | 2 | 6 |
| Flambeau | 0 | 6 | 1 | 7 |
Lake Holcombe/Cornell at Unity
Elmwood/Plum City at Flambeau
Clear Lake at Turtle Lake
8-Man South Lakeland Football Standings
| 8-Man South Lakeland | W | L | W | L |
| --- | --- | --- | --- | --- |
| Luck | 5 | 0 | 8 | 0 |
| Frederic | 4 | 1 | 5 | 3 |
| Bruce | 3 | 2 | 6 | 2 |
| Alma Center Lincoln | 2 | 3 | 3 | 5 |
| Prairie Farm | 2 | 3 | 4 | 4 |
| New Auburn | 1 | 4 | 3 | 4 |
| Clayton | 1 | 5 | 2 | 6 |
New Auburn at Washburn/Bayfield/South Shore
Alma Center Lincoln at Bruce
Cloverwood Conference Football Standings
| Cloverwood | W | L | W | L |
| --- | --- | --- | --- | --- |
| Abbotsford | 6 | 0 | 8 | 0 |
| Loyal | 5 | 1 | 6 | 2 |
| Athens | 4 | 2 | 5 | 3 |
| Gilman | 4 | 2 | 6 | 2 |
| Greenwood | 3 | 3 | 5 | 3 |
| Thorp | 2 | 4 | 3 | 5 |
| Wis. Rapids Assumption | 0 | 6 | 0 | 8 |
| Owen-Withee | 0 | 6 | 0 | 8 |
| | | | | |
Wis. Rapids Assumption at Greenwood
Abbotsford at Owen-Withee
2019 Chippewa County Passing Leaders
| Passing | Comp. | Att. | Yards | TD | INT |
| --- | --- | --- | --- | --- | --- |
| Isaiah LaGesse, Bloomer | 88 | 144 | 1,549 | 17 | 4 |
| Tanner Opsal, McDonell | 94 | 168 | 1,329 | 11 | 14 |
| Carsen Hause, Stanley-Boyd | 103 | 178 | 1,082 | 6 | 8 |
| Hayden Goodman, Chi-Hi | 57 | 111 | 574 | 4 | 6 |
| Kaden Kinney, LH/C | 21 | 48 | 322 | 5 | 0 |
2019 Chippewa County Rushing Leaders
| Rushing | Att. | Yards | TD |
| --- | --- | --- | --- |
| Brady Spaeth, Cadott | 151 | 960 | 12 |
| Nick Walker, New Auburn | 81 | 901 | 9 |
| Tate Sauerwein, LH/C | 113 | 719 | 9 |
| Leif Iverson, Bloomer | 81 | 562 | 9 |
| Nelson Wahl, Cadott | 103 | 467 | 5 |
| Carter Rubenzer, Bloomer | 62 | 426 | 6 |
| Ben Steinmetz, Chi-Hi | 68 | 416 | 6 |
| Caleb Edinger, New Auburn | 52 | 376 | 4 |
| Tanner Opsal, McDonell | 112 | 368 | 7 |
| Cooper Nichols, Stanley-Boyd | 56 | 311 | 1 |
2019 Chippewa County Receiving Leaders
| Receiving | Catches | Yards | TD |
| --- | --- | --- | --- |
| Kendren Gullo, McDonell | 41 | 647 | 6 |
| Leif Iverson, Bloomer | 26 | 508 | 6 |
| Noah Hanson, McDonell | 28 | 427 | 4 |
| Cooper Nichols, Stanley-Boyd | 38 | 394 | 2 |
| Ethan Rothbauer, Bloomer | 16 | 361 | 4 |
| Carter Rubenzer, Bloomer | 19 | 263 | 1 |
| Ben Steinmetz, Chi-Hi | 20 | 233 | 2 |
| Lucas Smith, Stanley-Boyd | 12 | 192 | 0 |
| Dalton Grambo, Bloomer | 14 | 187 | 3 |
| Tyler Bohland, Chi-Hi | 15 | 148 | 0 |
2019 Chippewa County Scoring Leaders
| Scoring | Points |
| --- | --- |
| Leif Iverson, Bloomer | 105 |
| Brady Spaeth, Cadott | 80 |
| Tate Sauerwein, LH/C | 75 |
| Nick Walker, New Auburn | 54 |
| Carter Rubenzer, Bloomer | 53 |
| Ben Steinmetz, Chi-Hi | 48 |
| Michael Karlen, Stanley-Boyd | 47 |
| Tanner Opsal, McDonell | 46 |
| Kendren Gullo, McDonell | 44 |
| Kaden Kinney, LH/C | 44 |
2019 Chippewa County Team Offense Leaders
| Team Offense | Games | Rushing YPG | Passing YPG | Total YPG |
| --- | --- | --- | --- | --- |
| Bloomer | 7 | 201.3 | 221.3 | 422.6 |
| New Auburn | 7 | 296.7 | 14.1 | 362.8 |
| Stanley-Boyd | 7 | 157 | 154.9 | 311.9 |
| McDonell | 6 | 79 | 228.2 | 307.2 |
| Lake Holcombe/Cornell | 7 | 198.4 | 76.4 | 274.8 |
| Cadott | 7 | 203.3 | 33.6 | 236.9 |
| Chippewa Falls | 7 | 124.7 | 82 | 206.7 |
2018 Chippewa County Team Defense Leaders
| Team Defense | Games | Rushing YPG | Passing YPG | Total YPG |
| --- | --- | --- | --- | --- |
| Lake Holcombe/Cornell | 7 | 92.9 | 77.1 | 170 |
| Cadott | 7 | 166.7 | 63.1 | 229.9 |
| Bloomer | 7 | 162.4 | 98.4 | 260.8 |
| New Auburn | 3 | 116.3 | 162.3 | 278.6 |
| Stanley-Boyd | 7 | 201.7 | 85.3 | 287 |
| Chippewa Falls | 7 | 234.6 | 114.7 | 349.3 |
| McDonell | 6 | 298.3 | 89.5 | 387.8 |
Saint Croix Falls at Bloomer football 8-23-19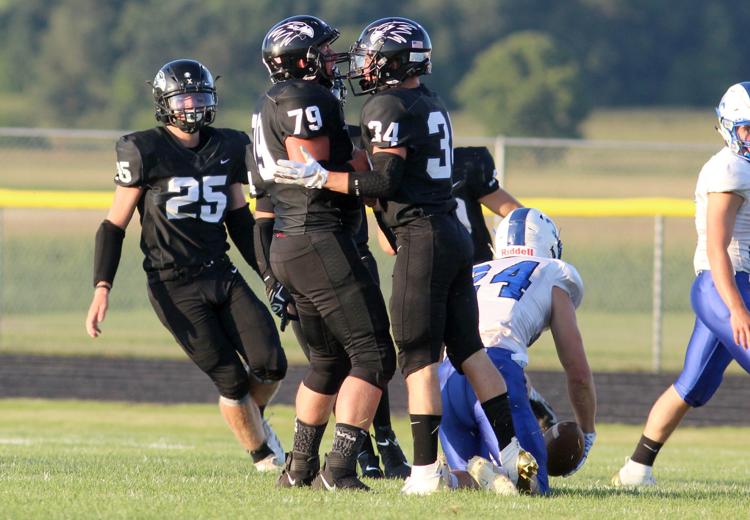 Saint Croix Falls at Bloomer football 8-23-19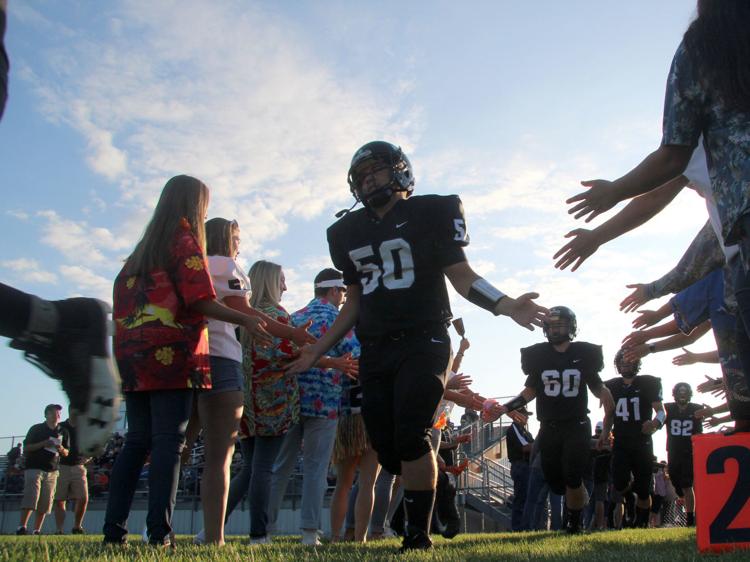 Saint Croix Falls at Bloomer football 8-23-19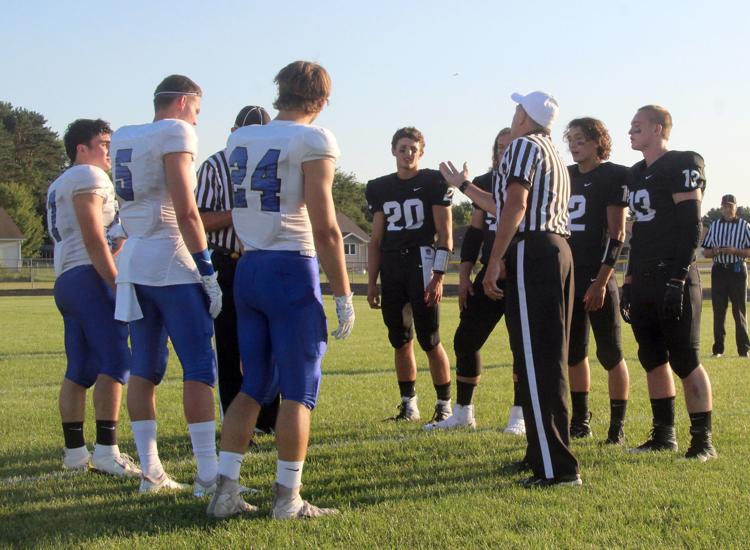 Saint Croix Falls at Bloomer football 8-23-19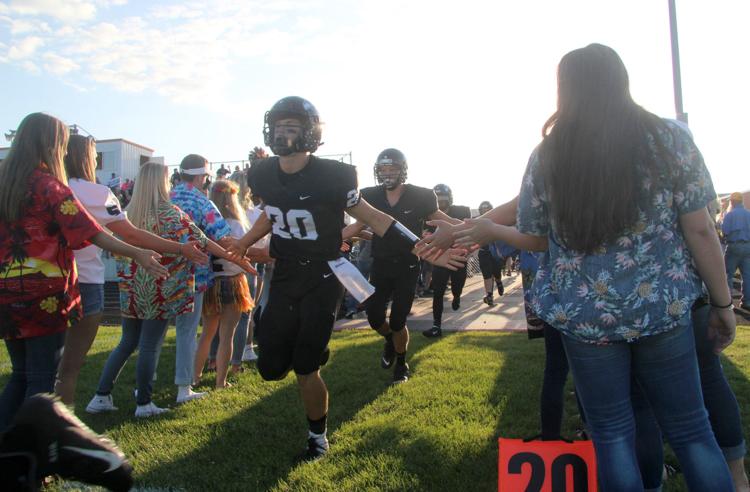 Saint Croix Falls at Bloomer football 8-23-19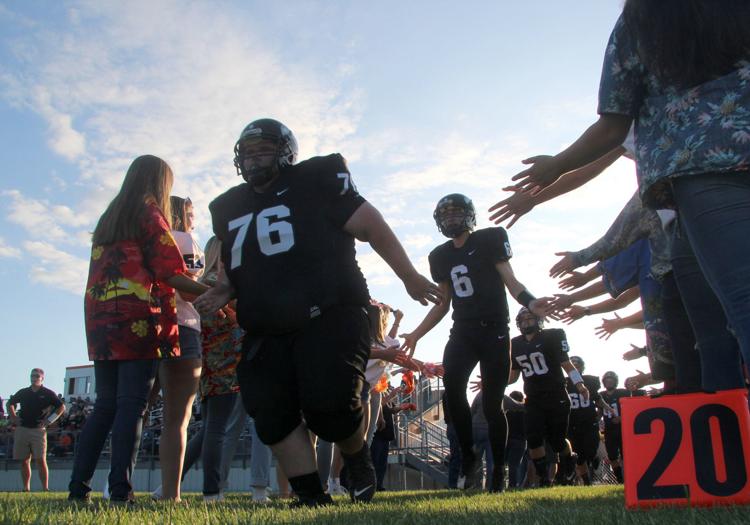 Saint Croix Falls at Bloomer football 8-23-19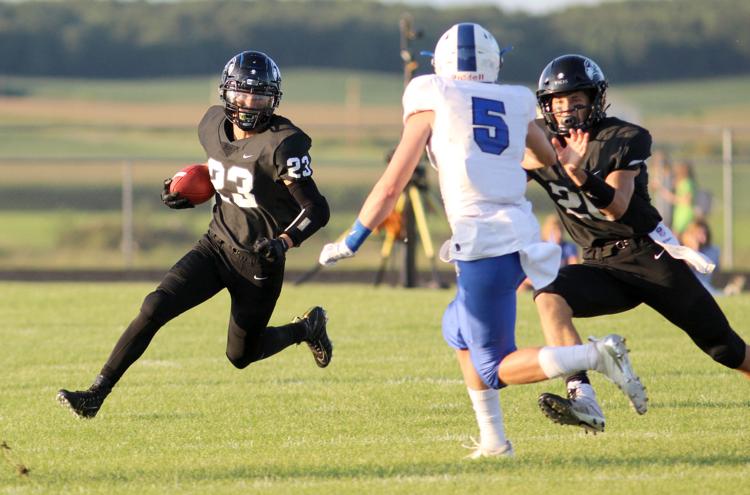 Saint Croix Falls at Bloomer football 8-23-19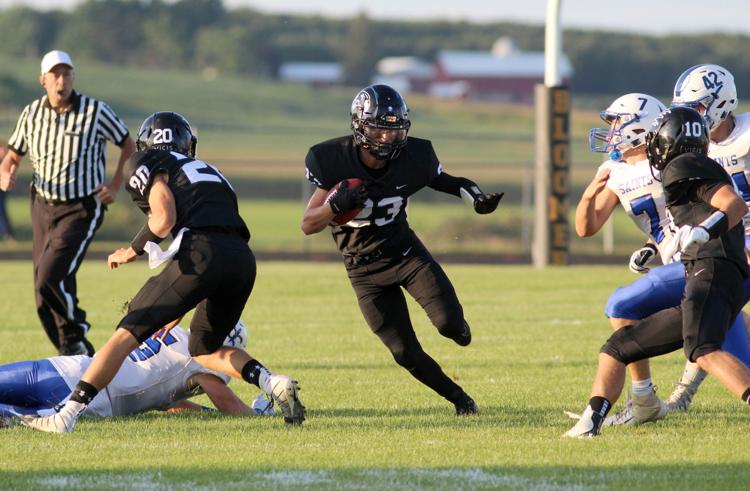 Saint Croix Falls at Bloomer football 8-23-19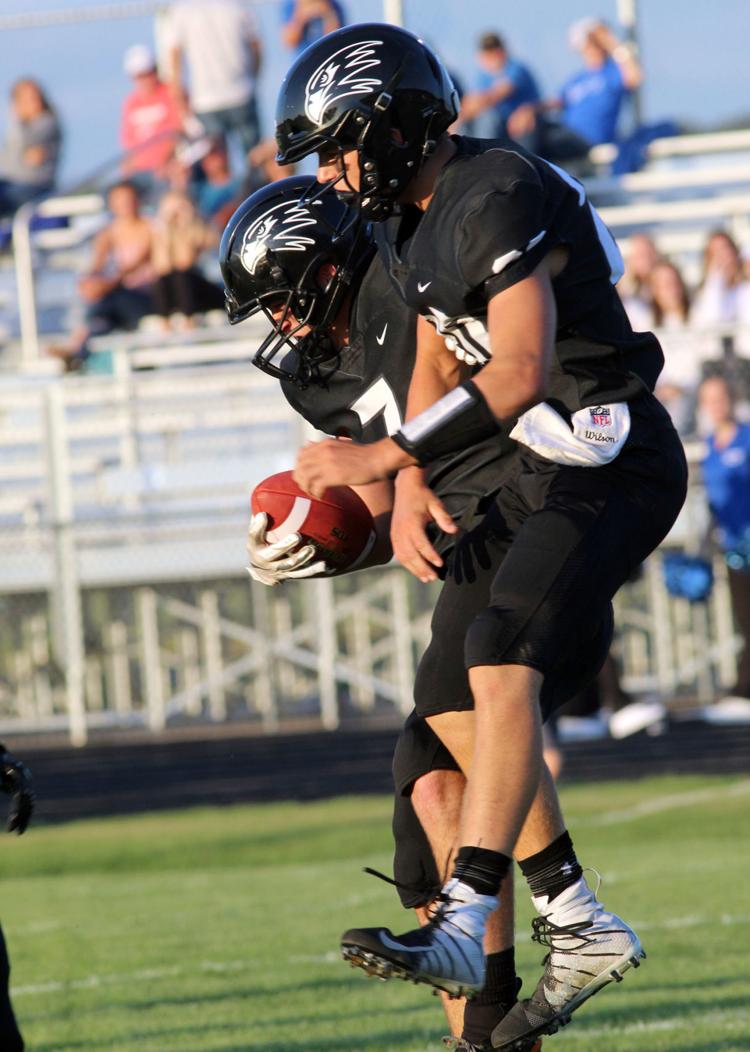 Saint Croix Falls at Bloomer football 8-23-19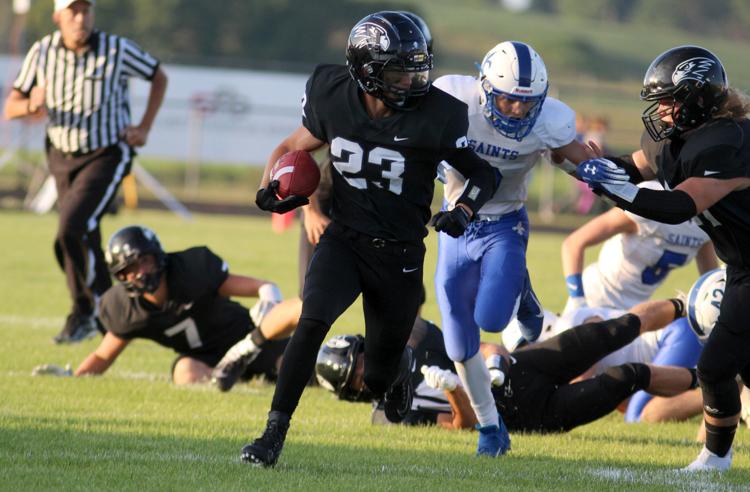 Saint Croix Falls at Bloomer football 8-23-19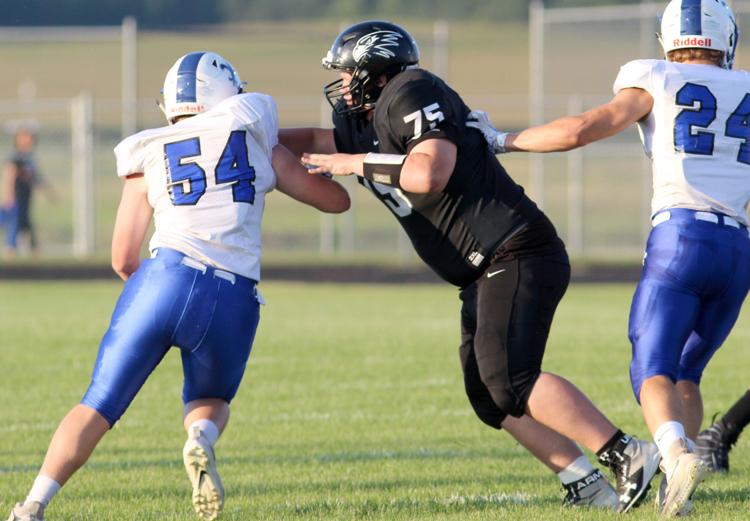 Saint Croix Falls at Bloomer football 8-23-19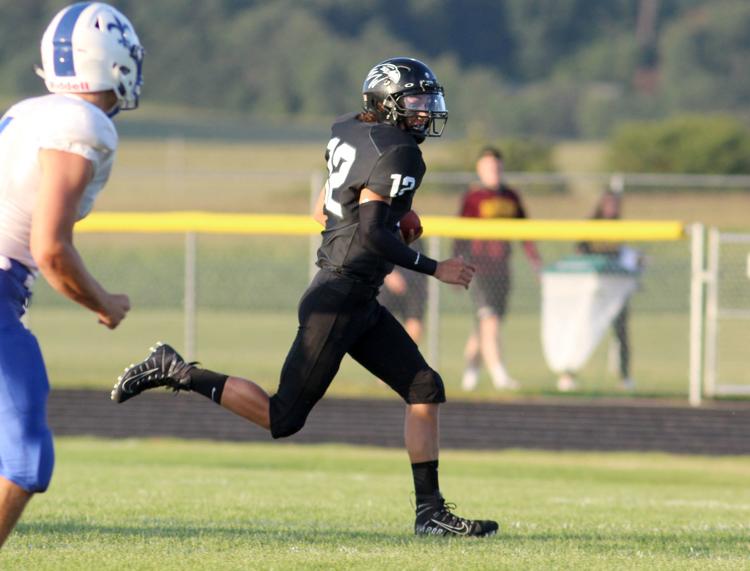 Saint Croix Falls at Bloomer football 8-23-19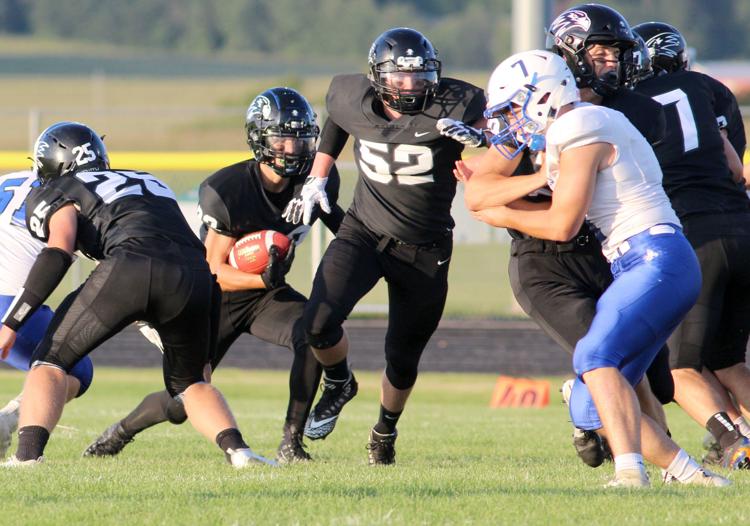 Saint Croix Falls at Bloomer football 8-23-19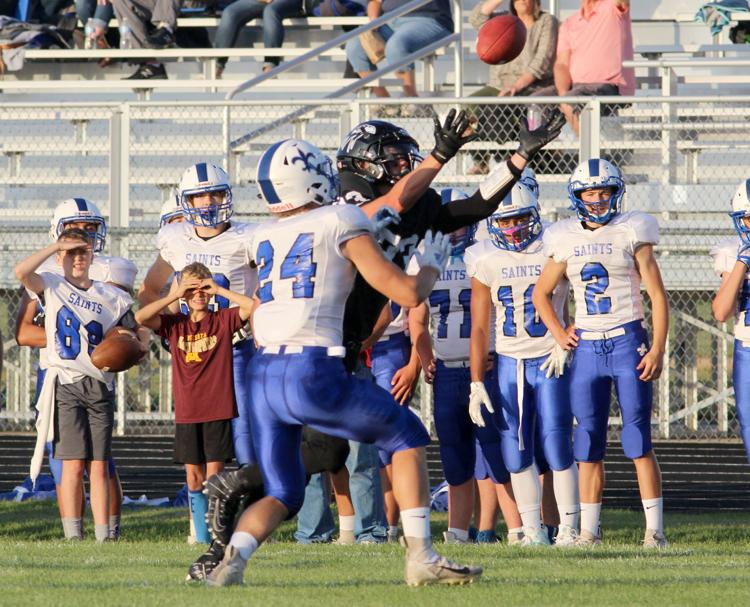 Saint Croix Falls at Bloomer football 8-23-19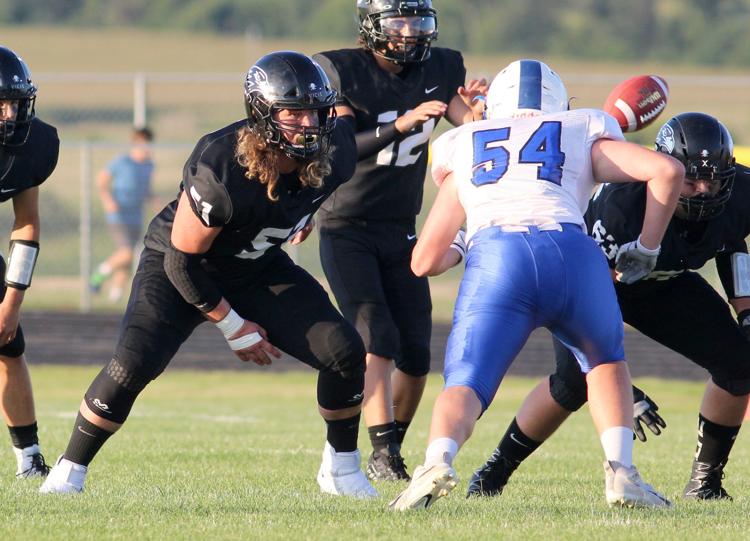 Saint Croix Falls at Bloomer football 8-23-19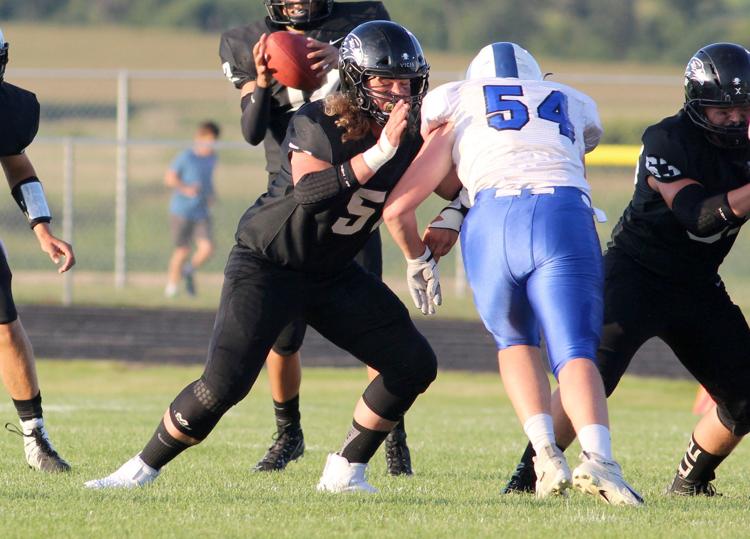 Saint Croix Falls at Bloomer football 8-23-19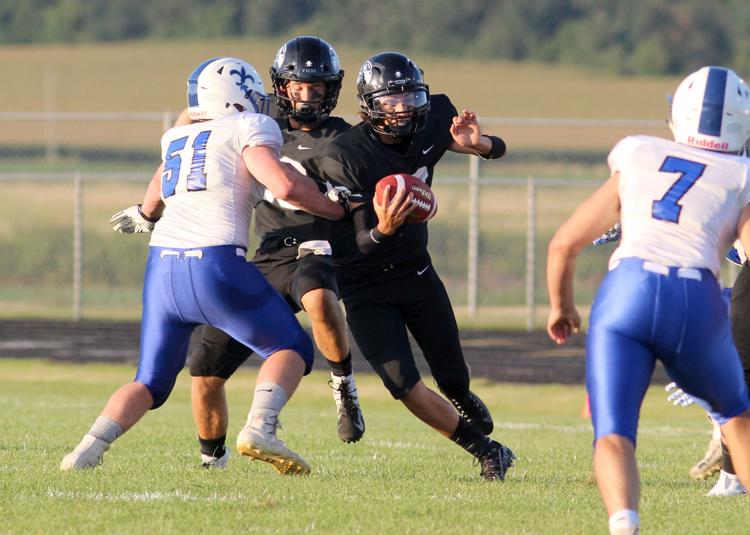 Saint Croix Falls at Bloomer football 8-23-19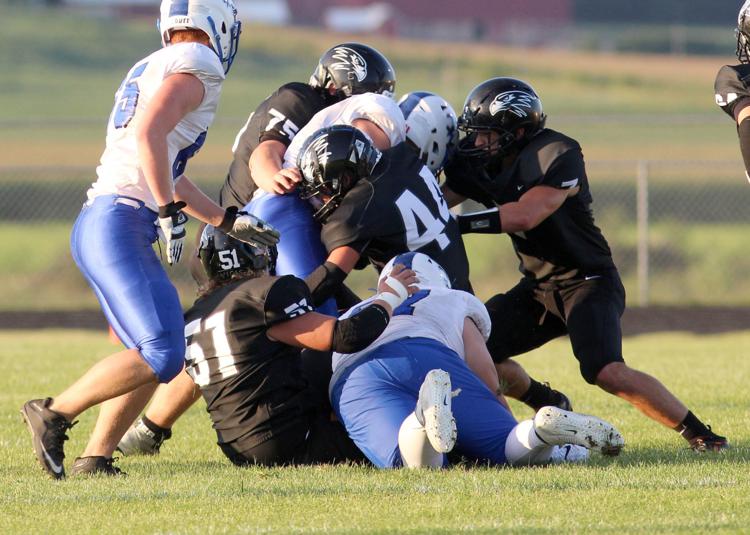 Saint Croix Falls at Bloomer football 8-23-19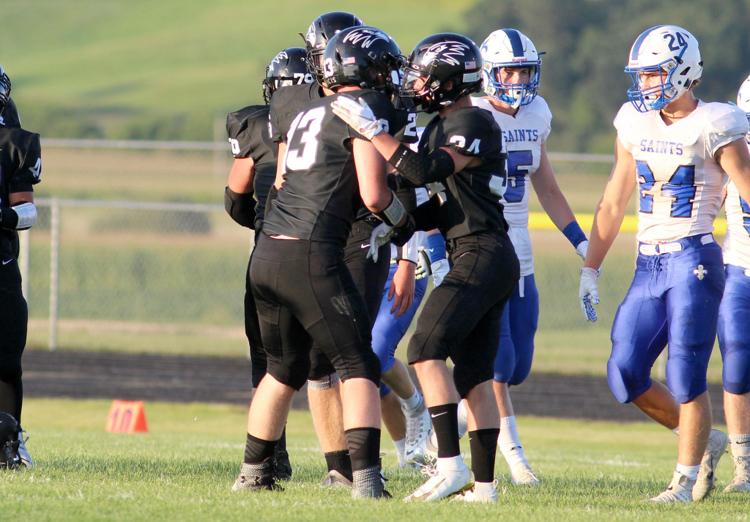 Saint Croix Falls at Bloomer football 8-23-19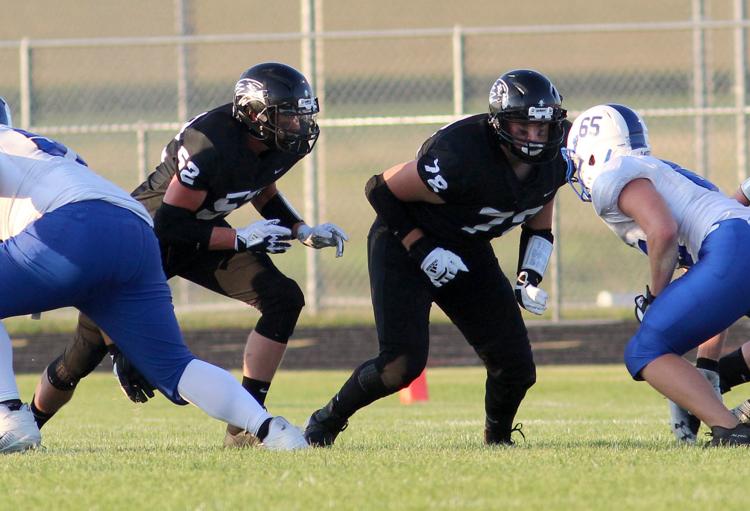 Saint Croix Falls at Bloomer football 8-23-19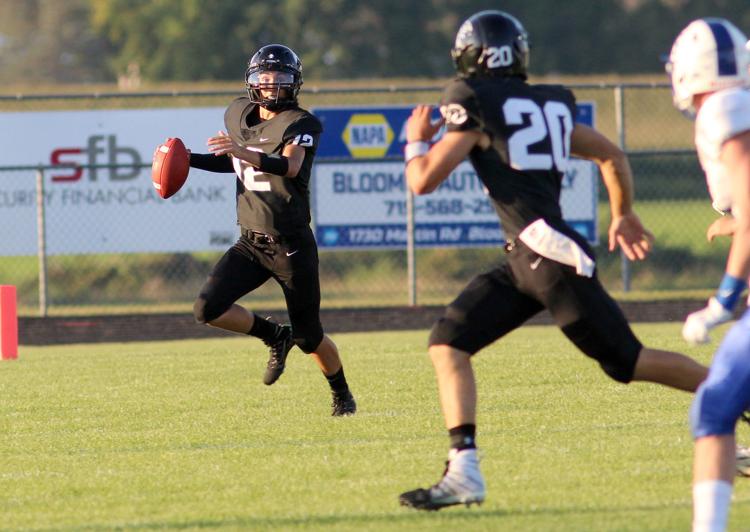 Saint Croix Falls at Bloomer football 8-23-19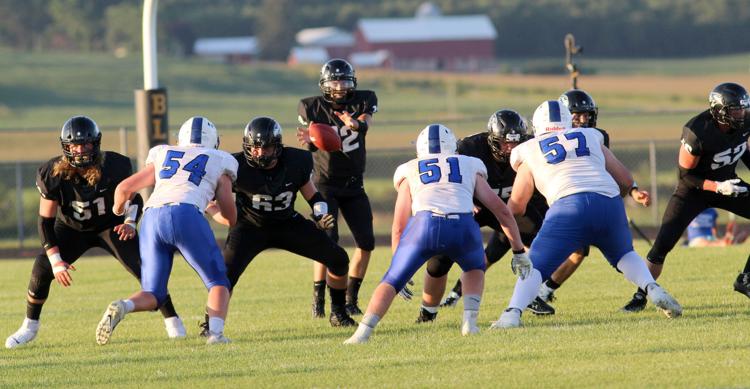 Saint Croix Falls at Bloomer football 8-23-19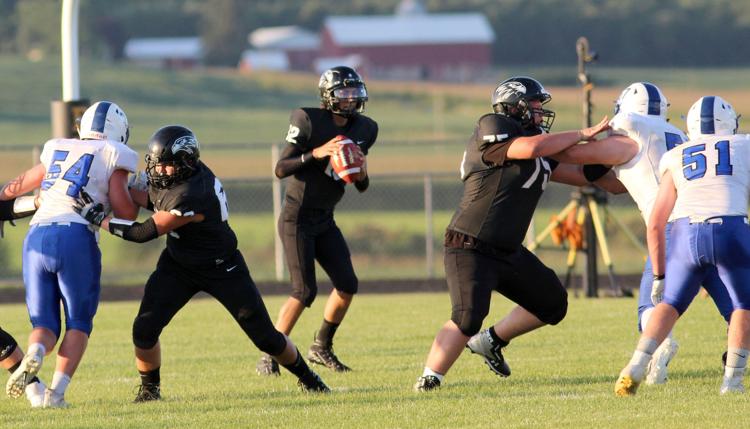 Saint Croix Falls at Bloomer football 8-23-19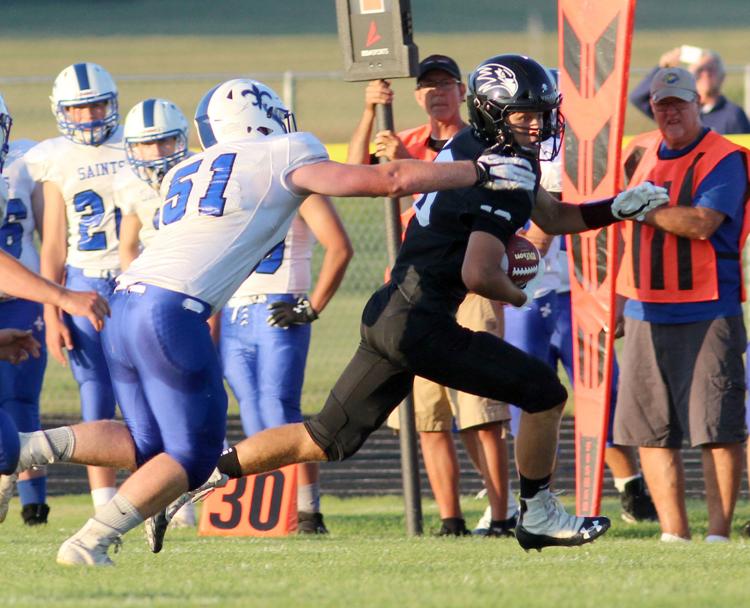 Saint Croix Falls at Bloomer football 8-23-19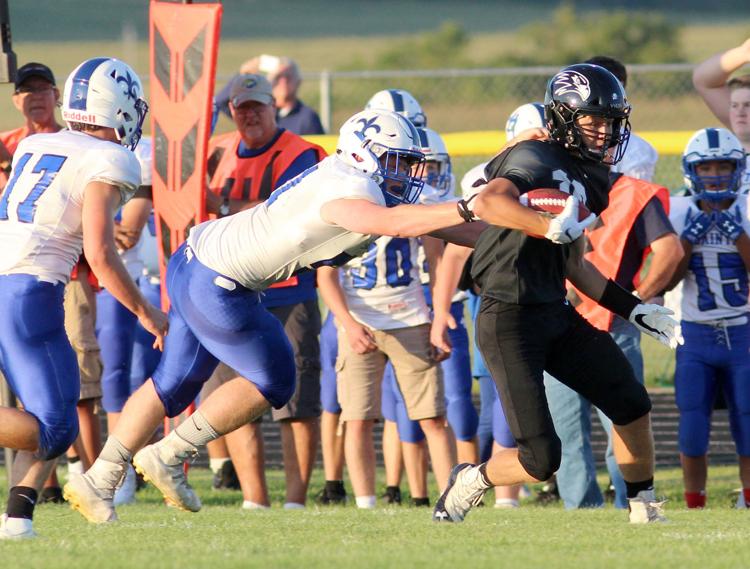 Saint Croix Falls at Bloomer football 8-23-19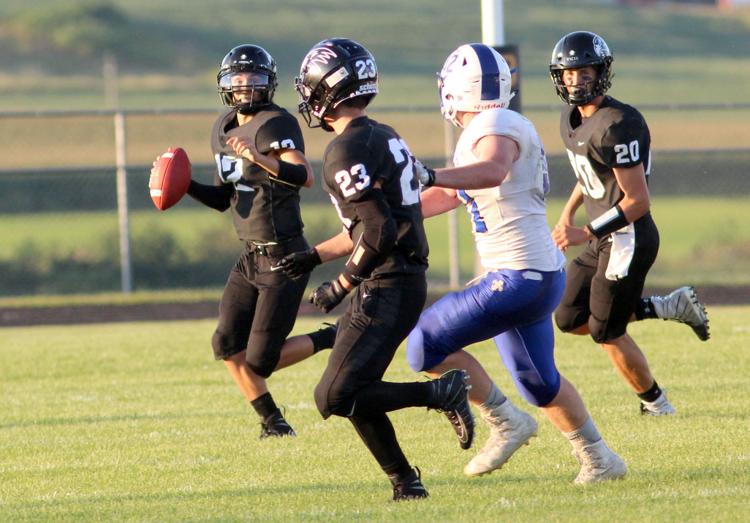 Saint Croix Falls at Bloomer football 8-23-19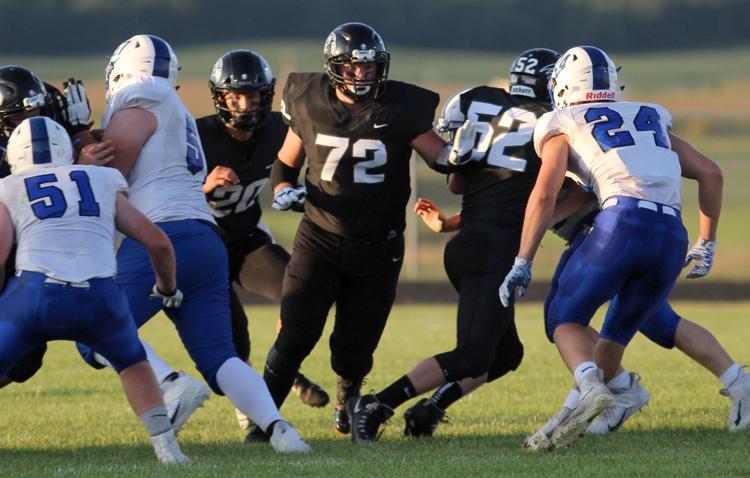 Saint Croix Falls at Bloomer football 8-23-19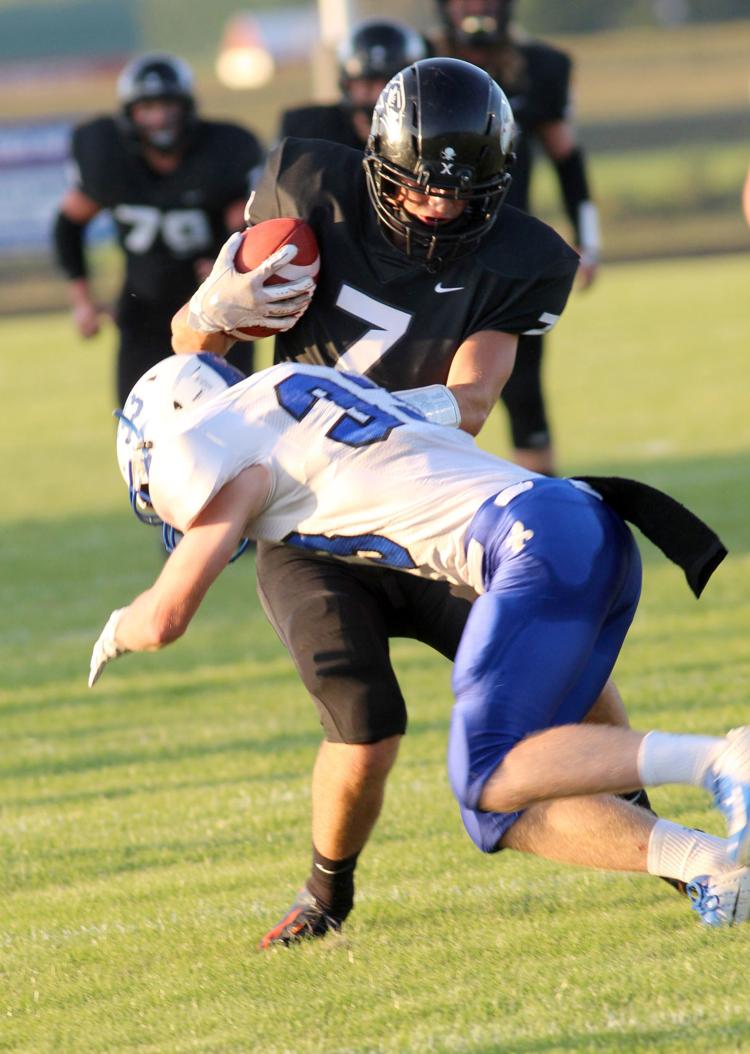 Saint Croix Falls at Bloomer football 8-23-19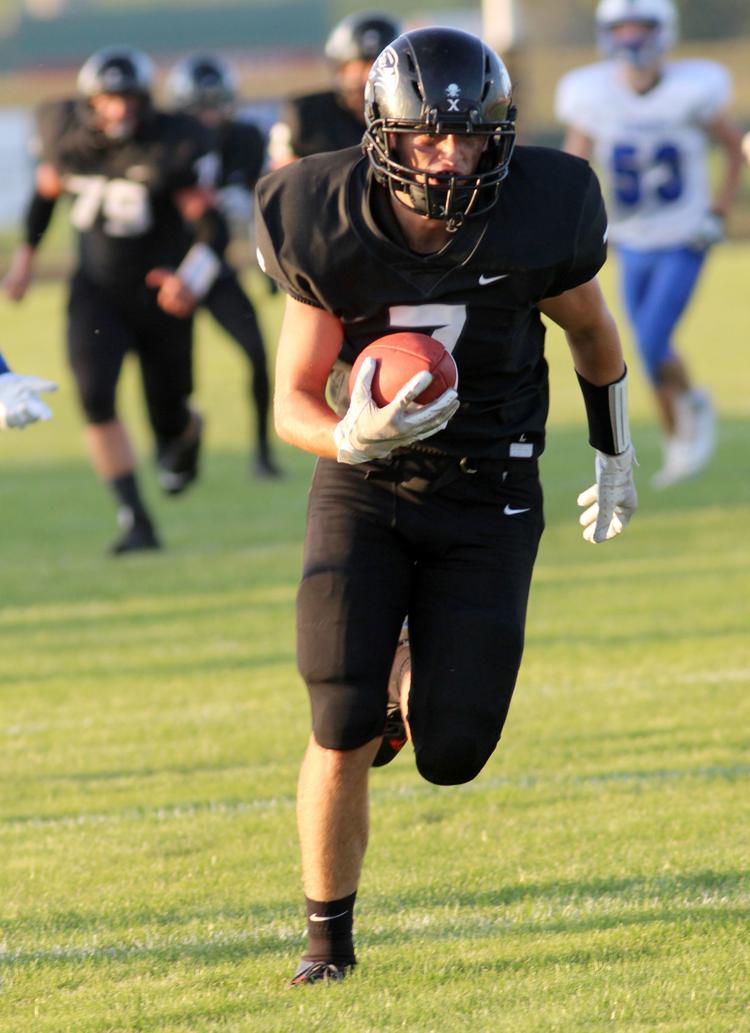 Saint Croix Falls at Bloomer football 8-23-19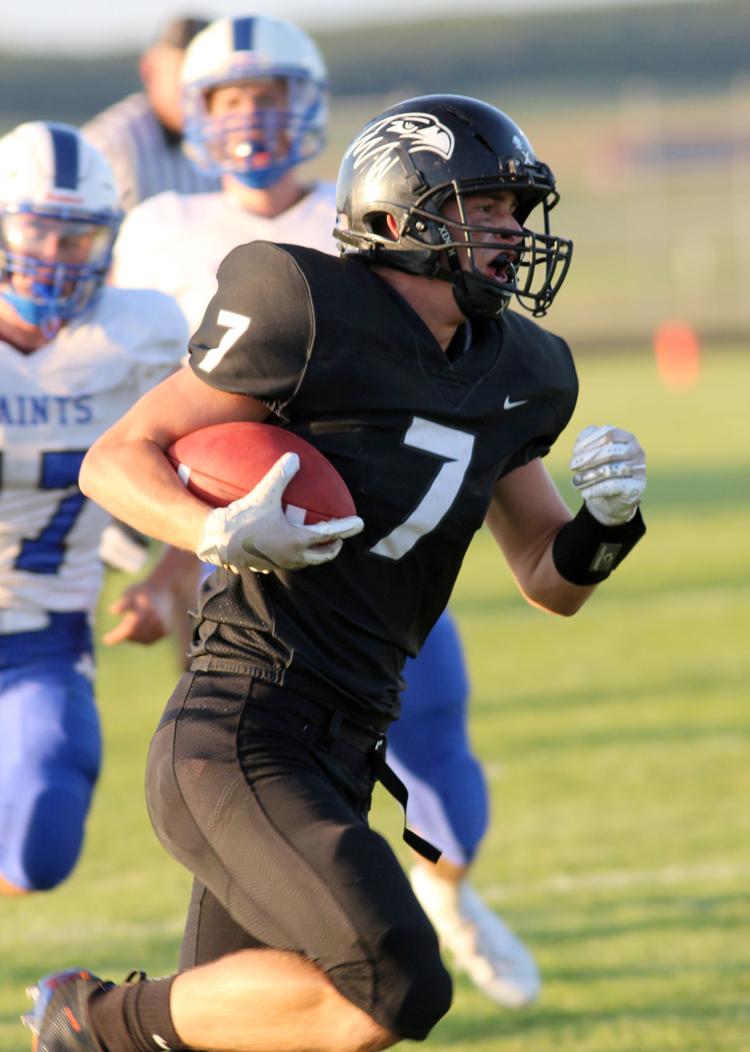 Saint Croix Falls at Bloomer football 8-23-19
Saint Croix Falls at Bloomer football 8-23-19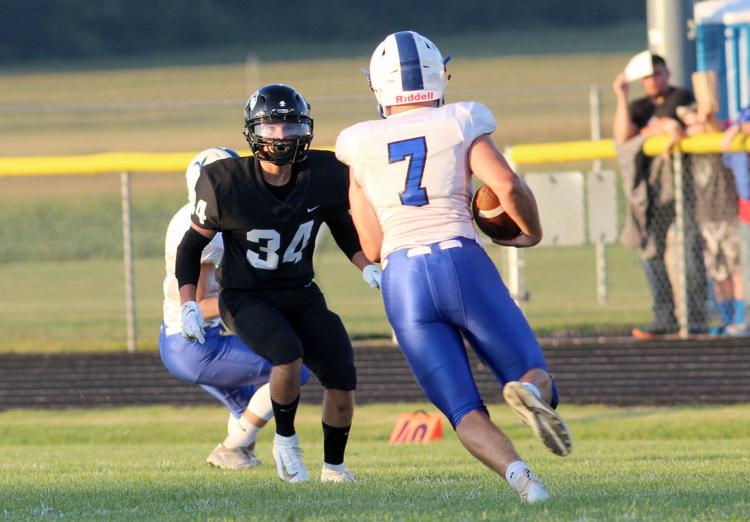 Saint Croix Falls at Bloomer football 8-23-19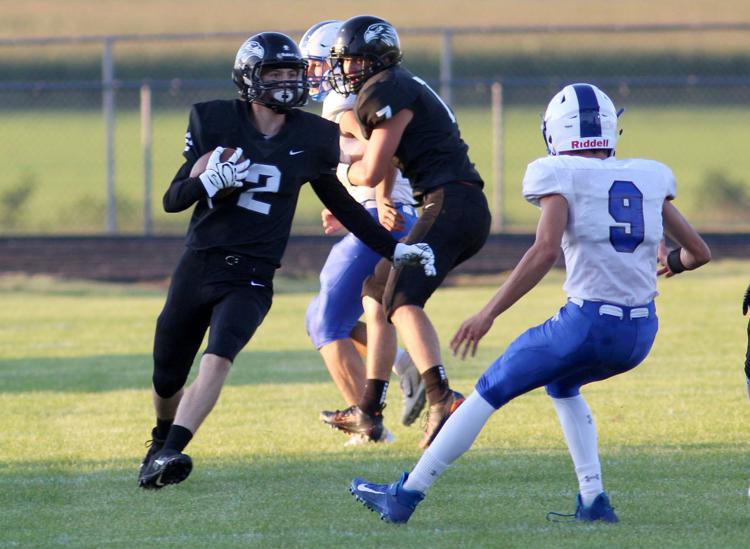 Saint Croix Falls at Bloomer football 8-23-19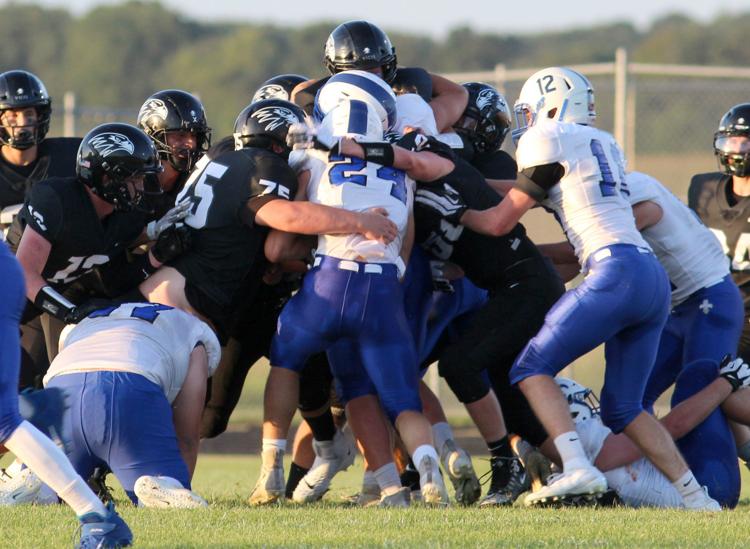 Saint Croix Falls at Bloomer football 8-23-19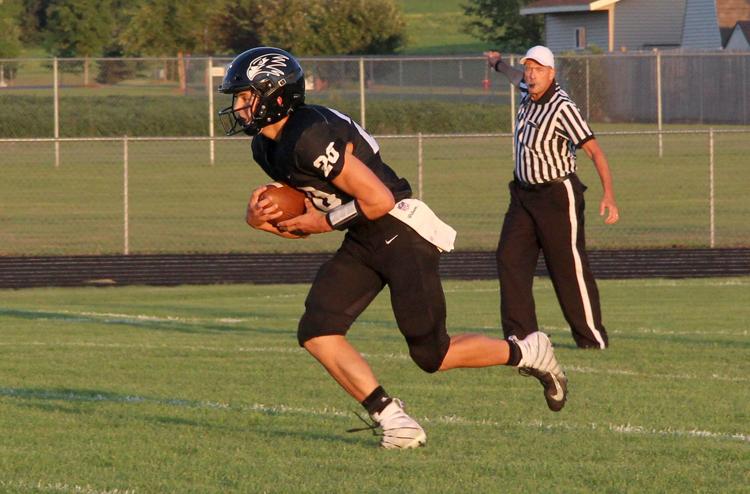 Saint Croix Falls at Bloomer football 8-23-19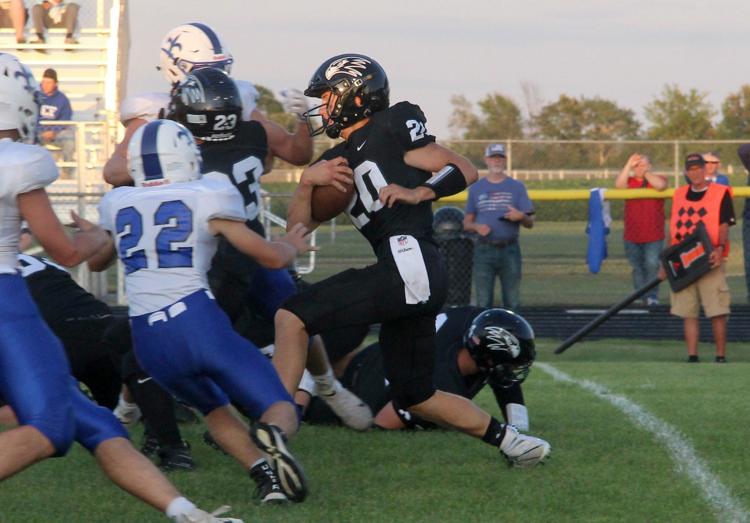 Saint Croix Falls at Bloomer football 8-23-19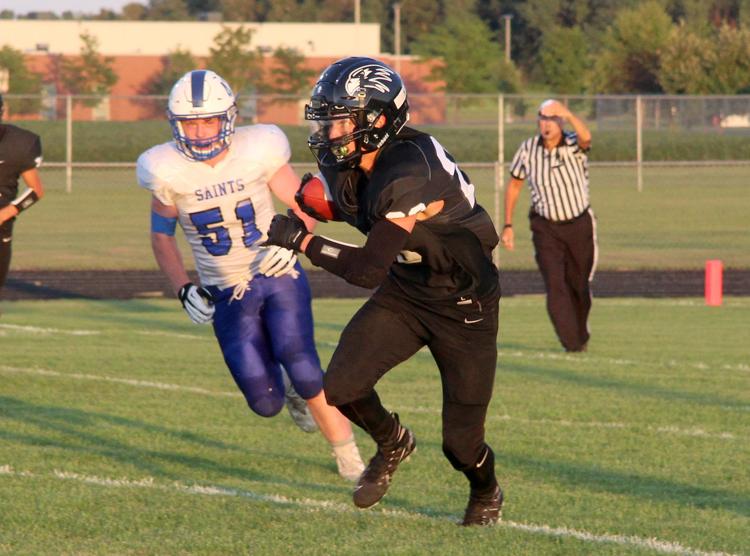 Saint Croix Falls at Bloomer football 8-23-19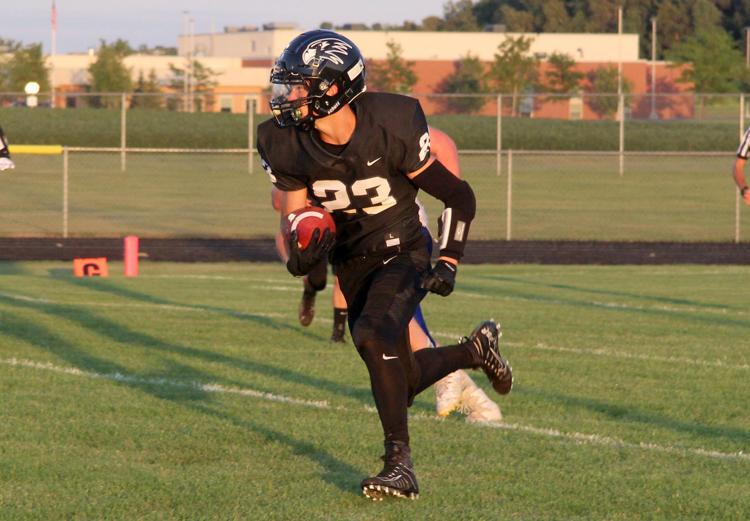 Saint Croix Falls at Bloomer football 8-23-19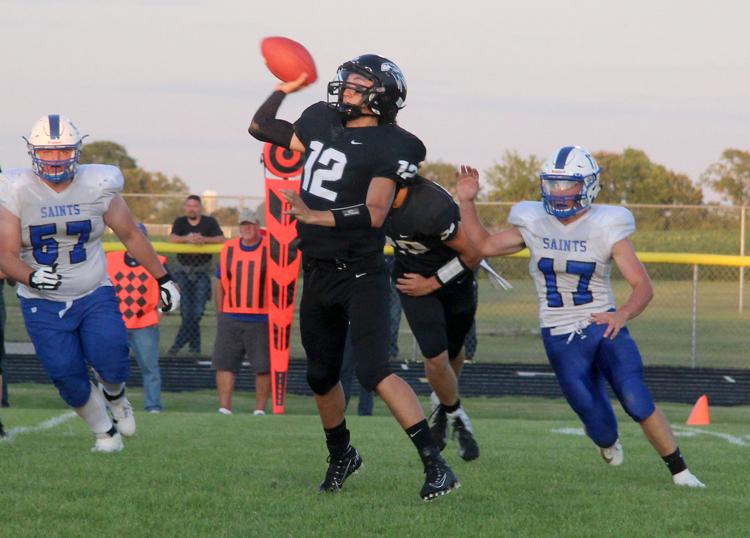 Saint Croix Falls at Bloomer football 8-23-19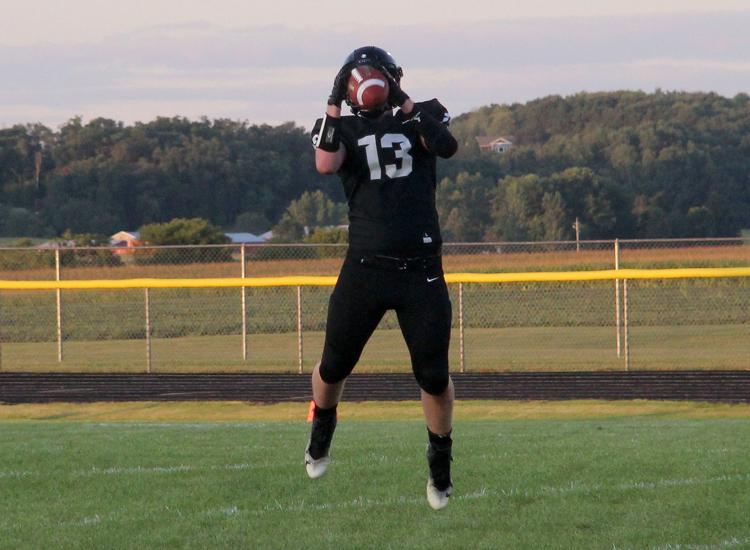 Saint Croix Falls at Bloomer football 8-23-19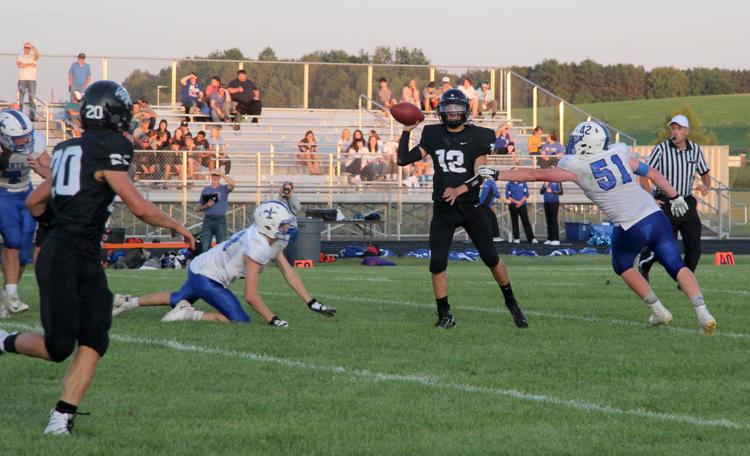 Saint Croix Falls at Bloomer football 8-23-19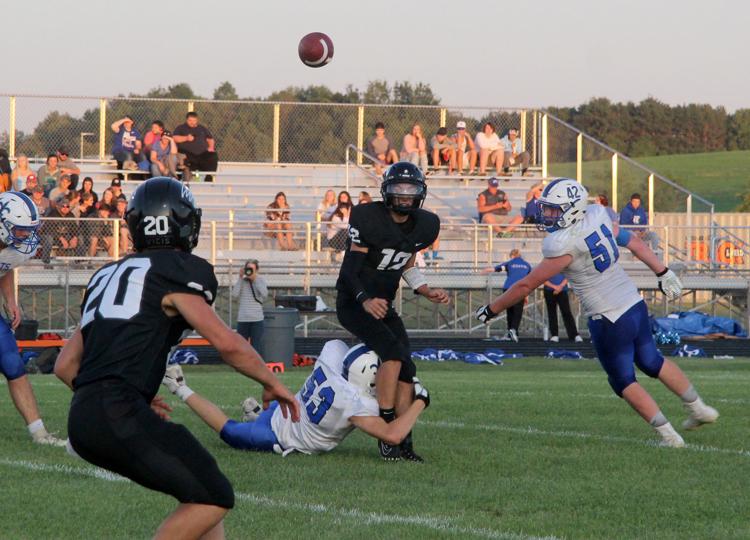 Saint Croix Falls at Bloomer football 8-23-19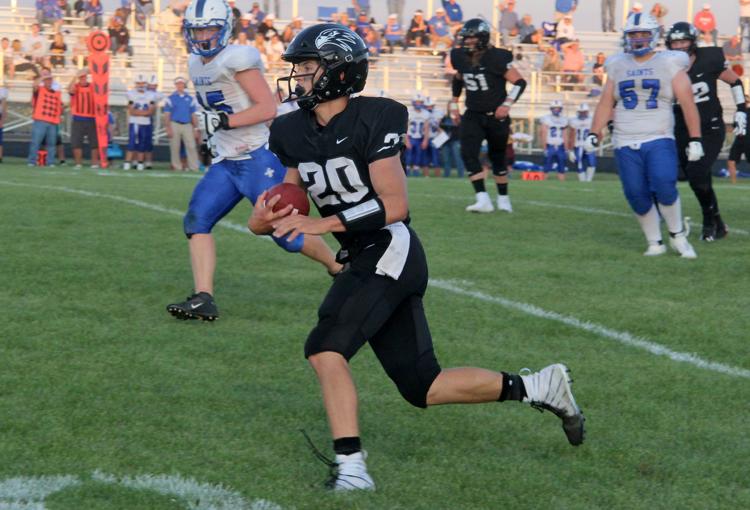 Saint Croix Falls at Bloomer football 8-23-19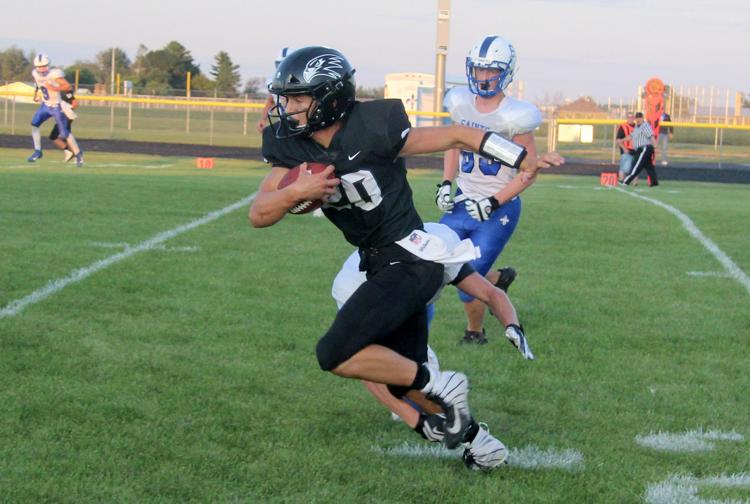 Saint Croix Falls at Bloomer football 8-23-19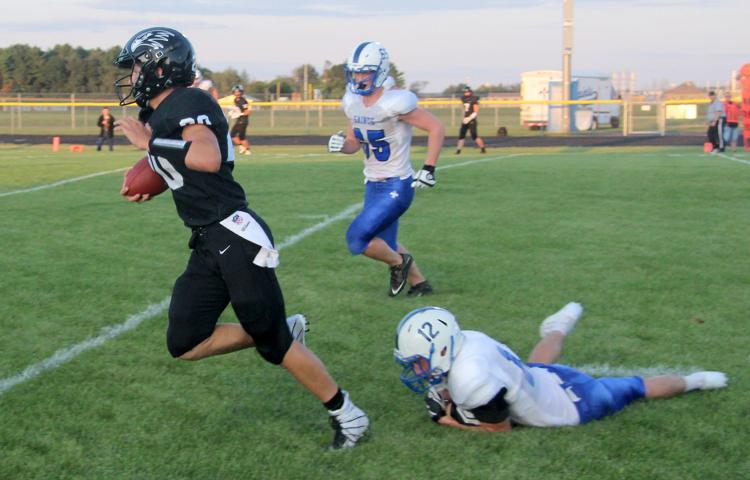 Saint Croix Falls at Bloomer football 8-23-19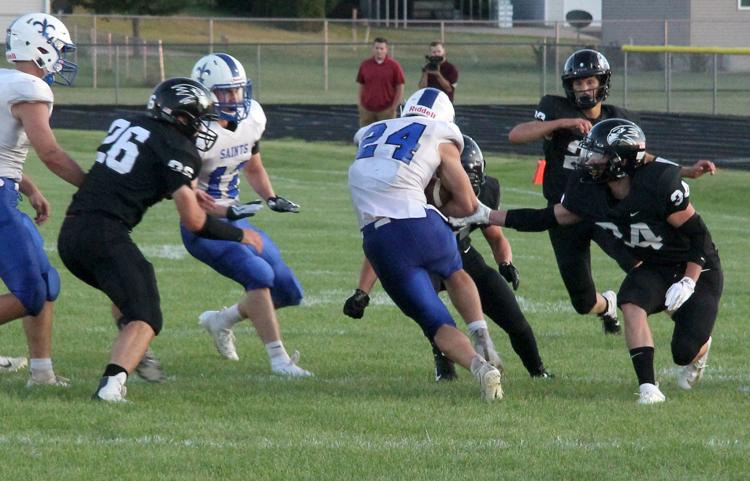 Saint Croix Falls at Bloomer football 8-23-19
Saint Croix Falls at Bloomer football 8-23-19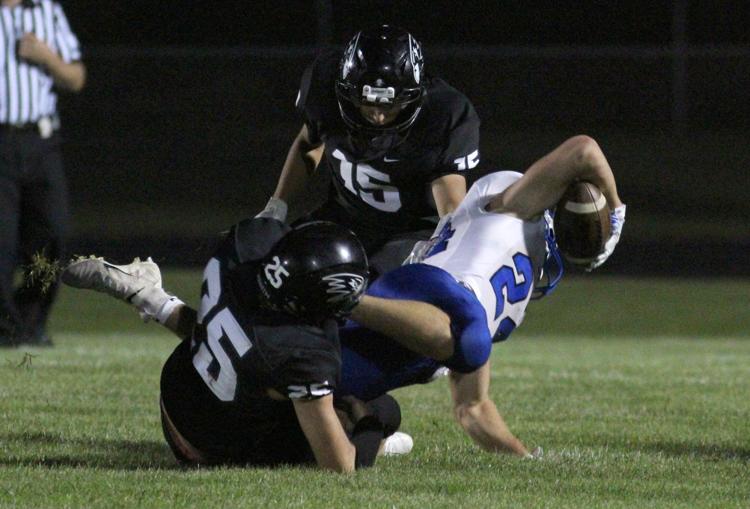 Saint Croix Falls at Bloomer football 8-23-19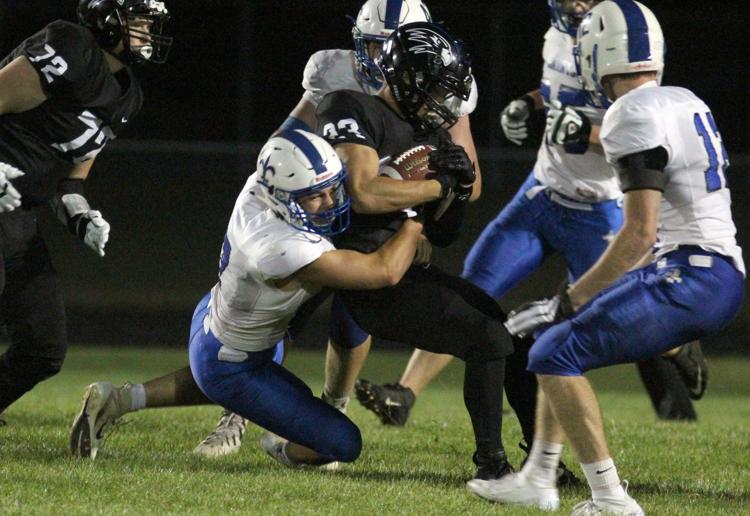 Saint Croix Falls at Bloomer football 8-23-19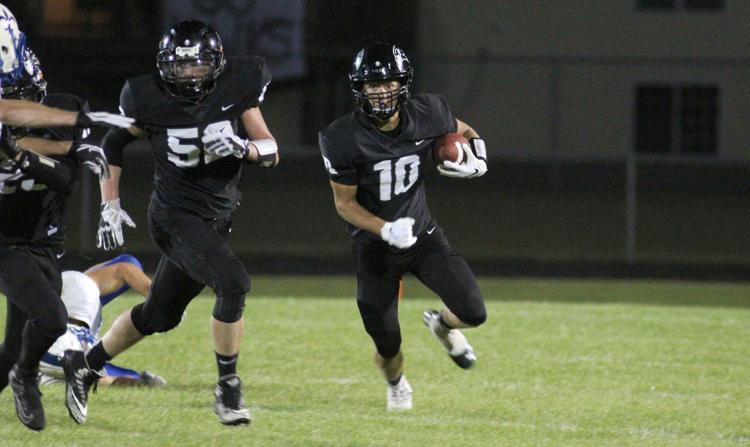 Saint Croix Falls at Bloomer football 8-23-19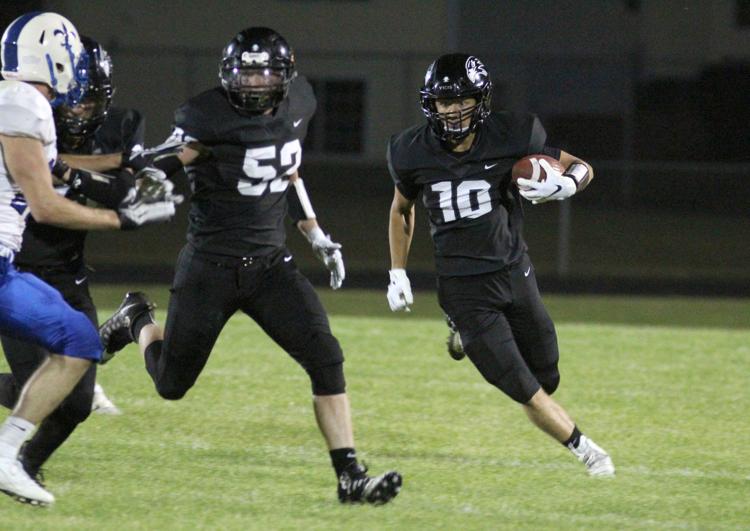 Saint Croix Falls at Bloomer football 8-23-19