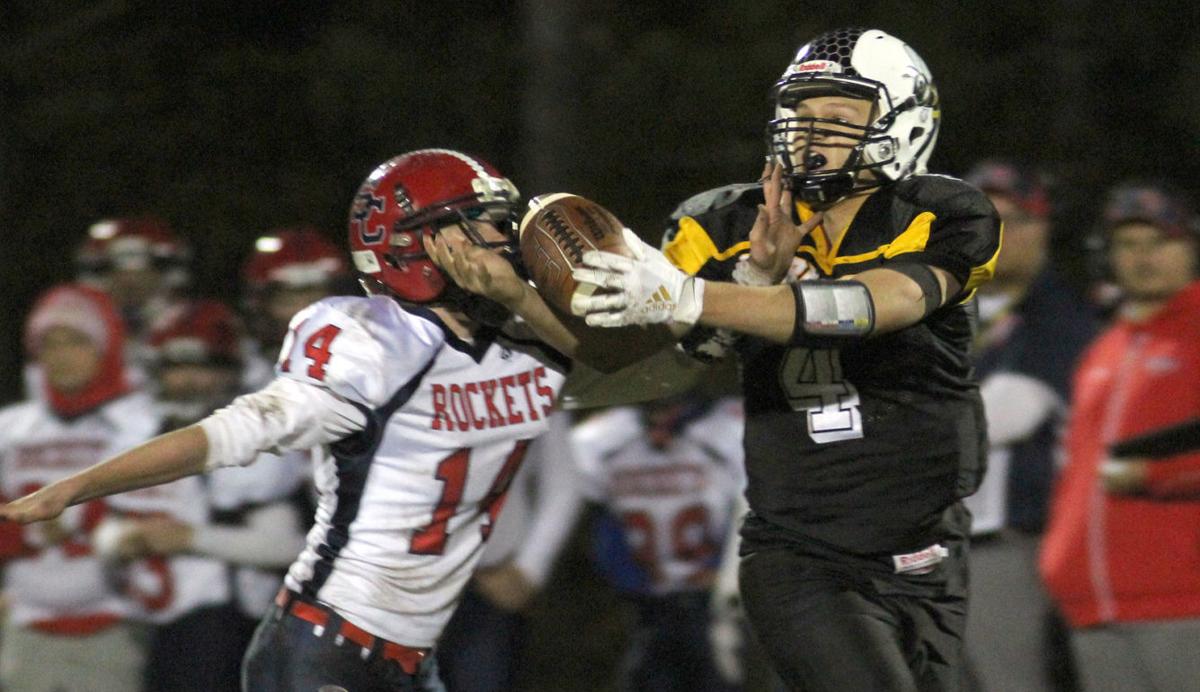 CADOTT — A football game between two smashmouth teams was highlighted late by some important plays through the air as Spencer/Columbus held off Cadott for a 28-22 Cloverbelt Conference win on Friday evening.
The Hornets (3-4, 3-4) twice thought they may have the chance at a game-tying drive in the final minutes after pulling within six points on a 22-yard touchdown pass from Mason Poehls to Gavin Tegels with three minutes and eight seconds to go.
Poehls came out of a pile with the football on the ensuing onside kick attempt but the officials had already ruled Spencer/Columbus had recovered. The Rockets (4-3, 4-2) picked up one first down in an effort to drain the remaining time but the Hornets stopped Spencer/Columbus' efforts, setting up a fourth and nine with a little over a minute to go.
The Rockets threw a pass that was incomplete, but the Hornets were called for pass interference, giving Spencer/Columbus a first down and the chance to drain what was left on the clock.
Spencer/Columbus led by two scores on three different occasions, but each time the Hornets would have a response.
"I'm just really proud of the way they fought and didn't quit," Cadott coach Jeff Goettl said.
Austin Bacon broke free on touchdown runs of 49 and 65 yards in the second quarter to stake the Rockets to a 14-0 advantage before Brady Spaeth broke free on a big run of his own as his 62-yard scored closed Cadott to within 14-8 entering halftime.
Cole Timmler scored on a 24-yard run in the third as the Rockets reestablished a two-score lead. But Josh Briggs found the end zone on a 9-yard run and add the ensuing 2-point conversion to bring Cadott within six at 22-16 with 1:29 left in the third.
Eden Jacobson scored on a 10-yard run with 7:55 to go, putting Spencer/Columbus out front 28-16.
"I was really proud of guys stepping up and making plays, playing good football when we needed to in the right moments," Spencer/Columbus coach Jason Gorst said.
Cadott moved down the field on its next possession, but a fourth and 16 heavy to the end zone was intercepted and it looked as though the Rockets would be able to run out the clock. But Cadott quickly got the ball back as the team forced and recovered its third fumble of the game, giving the Hornets possession inside Rocket territory. Two plays later Cadott was in the end zone when Poehls hit Tegels on a 22-yard pass on third-and-long as Poehls' high-arching pass found its way between multiple Spencer/Columbus defenders into Tegels' arms to give the Hornets life in the final minutes.
"He's a heck of an athlete," Goettl said of Tegels. "Great hands. Big guy."
Spaeth ran for 125 yards on 15 carries while Nelson Wahl and Briggs added 35 and 20 rushing yards, respectively. Bacon ran for 204 yards and Jacobson added 136 as the Rockets outgained the Hornets by a 425-244 total yardage margin.
"I think Cadott is a football program on the rise and they're much improved," Gorst said. "We did anticipate that coming into the game so it's not like that surprised us. They've done a nice job with their weight room culture and the culture of their program. They're just a very classy program, so credit to their coaches and guys for coming out and playing a very physical brand of football.
"I'm happy with our effort and glad we were able to come out with a win."
The path to the postseason gets a little more murky for the Hornets following Friday's defeat. Cadott plays at Colby next Friday and can become playoff eligible with a victory. Colby (5-2, 5-1) currently sits second in the Cloverbelt standings after suffering its first conference loss of the season on Friday in a 40-9 loss to Cloverbelt leading Eau Claire Regis.
"It'll be a tough match. Colby's going to be tough," Goettl said.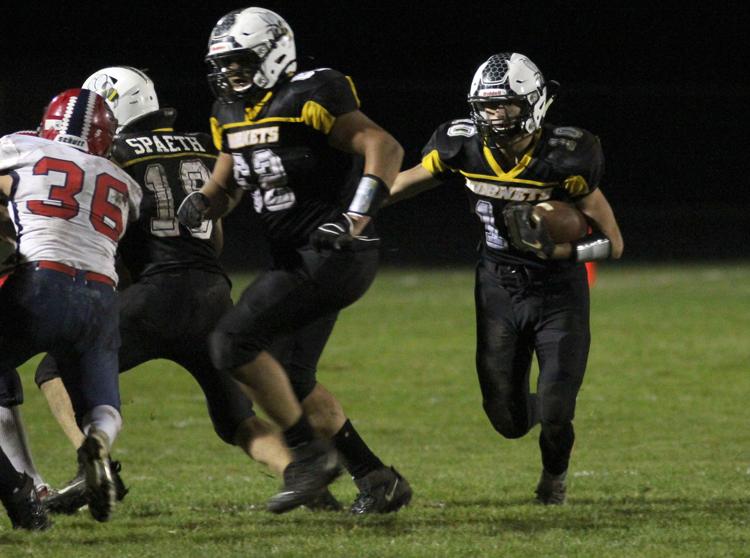 Get in the game with our Prep Sports Newsletter
Sent weekly directly to your inbox!