A lot has changed for the Cloverbelt Conference as a part of the Wisconsin Interscholastic Athletic Association's statewide realignment plan which takes effect this fall.
But as the league says goodbye to four programs and welcomes three new ones to the fold, one thing that shouldn't change is the high caliber of competition seen week in and week out.
Altoona, Cadott, Colby and Spencer/Columbus depart for other conferences while Durand, Elk Mound and Mondovi join the Cloverbelt as a part of a statewide realignment plan focused on greater competitive, enrollment and geographical equality.
"In general I think it's long overdue," Stanley-Boyd coach Jeff Koenig said of realignment. "There's a lot of equity issues and balance issues with the competitiveness throughout the state – not just in our local area but throughout the state – and I know a lot of schools have been asking for help for years. We've always been fortunate that our conference is really based along Highway 29 and travel has been easy. Going to watch opponents or scouting has been easy and I know from working with other conferences that's not the case."
Durand, Elk Mound and Mondovi move to the Cloverbelt from the Dunn-St. Croix, another conference that will see large-scale changes starting this fall. Each of those schools have been perennial contenders within the Dunn-St. Croix and will now make the transition.

"I think our initial reaction as a program is the Cloverbelt is an extremely tough football conference when you look at Regis, Stanley-Boyd all the way down the whole conference," Elk Mound coach Dave Lew said. "It's a big challenge but that's something we as a program thought would be a good thing for us trending with the numbers that we have now and success that we've had in the past. We're excited. It's exciting but it's also scary and it's also sad that we're leaving the Dunn-St. Croix where we have a tremendous relationship with those schools and the tradition."
Elk Mound (345 enrollment for 2019-20 school year) becomes the largest school in the conference, albeit by one student over Neillsville/Granton with all other schools but Eau Claire Regis (220) within 82 students. Altoona (421) previously was the largest school in the league but moves to the Coulee Conference while Cadott (248) moves to the Dunn-St. Croix, Colby (280) joins the Marawood and Spencer/Columbus (354) becomes a part of the Large Central Wisconsin Conference.
With uniform 8-team conferences across the state, the first and second weeks are reserved for nonconference games. Some teams were able to maintain lost rivalries games with nonconference matchups — Stanley-Boyd plays at Cadott and Eau Claire Regis hosts Altoona in week one — but not all were able to continue matching up. The Orioles will not see Colby in the regular season for the first time since 1977.
Ditto for the new faces of the league with many losing their former Dunn-St. Croix foes from the schedule. A more uniform schedule across the state has made finding nonconference games simpler than in years past. When the Cloverbelt had nine teams, one team per week had a nonconference game to fill, a task that was tougher to find later in the year when most leagues are playing conference games. Stanley-Boyd had a week nine game in 2014 against Phillips canceled due to competitive inequity as the Orioles were coming off a Division 5 state championship season, a game that ultimately became a bye leading into the playoffs.
"That's been huge," Koenig said of the nonconference scheduling consistency. "We've been a team traditionally that we've said is kind of a slow starter and we've been fortunate come playoff times that we've been able to get going on full cylinders. But even at the beginning of the conference schedule, playing tough conference matchups right way we have some great nonconference games schedule—I think they're going to be some great football games – but just not starting out with a conference game is going to be enormous compared to what we've had the last few years."
The Cloverbelt boasts a rich history of success with six teams that played in the league last season advancing to at least one state championship game with four of those (Colby, Eau Claire Regis, Spencer/Columbus, Stanley-Boyd) doing so since 2011.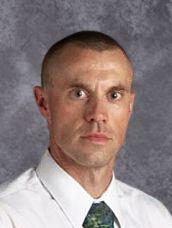 "I think our league is going to stay a very competitive league," Eau Claire Regis coach Bryant Brenner said. "The Cloverbelt going back many, many years has always been one of the strongest small-school leagues and I think it will continue to be a strong league. I think it's going to continue to produce teams that make deep runs into the playoffs."
The news faces in the league bring recent success to the table. Mondovi is fresh off a trip to the Division 6 semifinals where the Buffaloes fell to eventual state champion Fond Du Lac St. Mary's Springs, who edged Eau Claire Regis 7-0 in the title game. Durand has qualified for the playoffs in four of the last five seasons while Elk Mound has advanced to the playoffs five years in a row.
"You look at other schools that have went to other conferences and we're going to a really, really good football conference from top to bottom so now we have to compete and our kids know that," Lew said. "We've talked about that the level, we've just jumped and in order for us to compete and in order for us to be a better football program we're going to have to find another level to play at every week and that starts with preparing – preparing all year long, preparing in the summer, preparing mentally to play in a conference that is from top to bottom so, so strong in football right now."
A few of the teams will be new this fall, but the well-deserved reputation of success and strength of the Cloverbelt should remain as solid as ever.
"I think our conference is going to be really solid top to bottom," Koenig said. "Some high-quality teams are being brought in. It's going to be tough to get to that .500 mark for playoffs and if you do get there it's going to mean something. These teams coming in are solid, they're proven winners in their own conference and it's going to really be a great schedule to see how things shape up."
Get in the game with our Prep Sports Newsletter
Sent weekly directly to your inbox!