EAU CLAIRE — Early mistakes and uncapitalized upon opportunities hindered the Stanley-Boyd football team on Thursday in a 42-8 defeat against unbeaten and top-ranked Eau Claire Regis at Carson Park.
The Orioles (2-1, 1-1) struggled early offensively, going three and out on each of their first four drives as the Ramblers (3-0, 3-0) raced out to a 35-0 halftime lead on the way to the win. Tristan Root punctuated Regis' first two scoring drives with touchdown runs before Hayden Reinders and Ben Rooney powered their way into the end zone to stake Regis to a 28-0 lead with 5:48 left before halftime. Quarterback Bennett Seelen connected with David Haselwander for a 36-yard scoring pass for the team's final score of a furious first half. Regis outscored Cadott and Fall Creek by a 98-0 margin in the first half of lopsided wins to start the season and continued to be strong early on Thursday.
"We just didn't take advantage of opportunities," Stanley-Boyd coach Jeff Koenig said. "It's a dropped ball here, it's a penalty there and a misread and we have lots of mistakes and we just need to get better.
"I will say throughout the game I thought we did get better and they played faster. They played with more confidence. It's just still been an adjustment period."
Carsen Hause threw for 90 yards on 13 of 27 passing and a fourth-quarter touchdown to Cooper Nichols for Stanley-Boyd. Bo Chwala had a team-high 44 rushing yards on six carries with Nichols adding 34 as the Oriole were dealt their first loss of the season after starting with victories over Altoona and Marathon.
Gus Theisen led Regis with 84 rushing yards on three carries, 79 coming on a scoring run in the fourth quarter.
The Ramblers entered the game ranked first in the latest WisSports.net Division 6 state coaches poll and looked the part in the win. The Orioles were ranked eighth in the Division 5 poll.
Seelen completed 2 of 4 passes for 68 yards and a score, giving the Ramblers another dimension to go with a ground game that ran for 229 yards with 13 different ballcarriers.
You have free articles remaining.
"We're not there yet. We're a work in progress," Eau Claire Regis coach Bryant Brenner said. "There's some areas we have to improve on, you saw that a little bit tonight. But you also saw some growth tonight. We were able to complete some passes. The two Haselwander boys (Aaron and David) caught a pass and we caught a two-point conversion pass.
"I think that's an area we're going to continue to work on. We work really hard on that part of our game."
The Hause-to-Nichols connection came on Stanley-Boyd's final offensive drive of the game, capping a 11-play, 75-yard push with a score.
The Orioles have a young roster this season with just six seniors overall, but Koenig said the bottom line was his team just needs to execute better and feels it will going forward.
"I know they're a young team, but I don't like that excuse because it is varsity football and they have to be ready," Koenig said. "They have three games (of) experience and we have to get better. We did get better as the game went on but we have a long way to go for a tough Cloverbelt schedule."
The Orioles return home next week to host Spencer/Columbus at Oriole Park on Friday, Sept. 13.
"I love 'em. I love coaching them. They're fun to work with," Koenig said of his team. "I hate it when they're this sad from a loss but you've got to learn from it and get better."
Stanley-Boyd football at Eau Claire Regis 9-5-19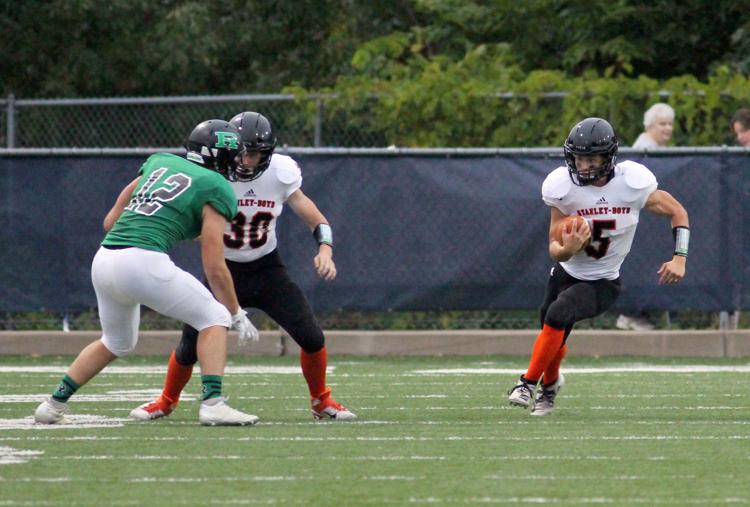 Stanley-Boyd football at Eau Claire Regis 9-5-19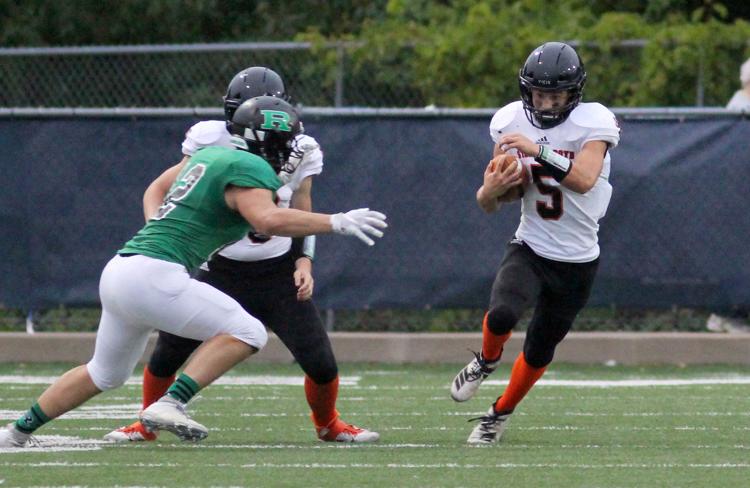 Stanley-Boyd football at Eau Claire Regis 9-5-19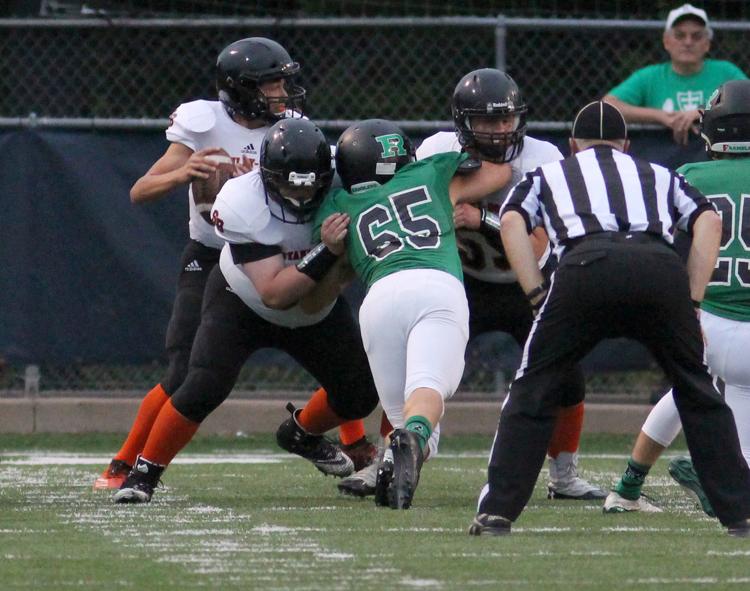 Stanley-Boyd football at Eau Claire Regis 9-5-19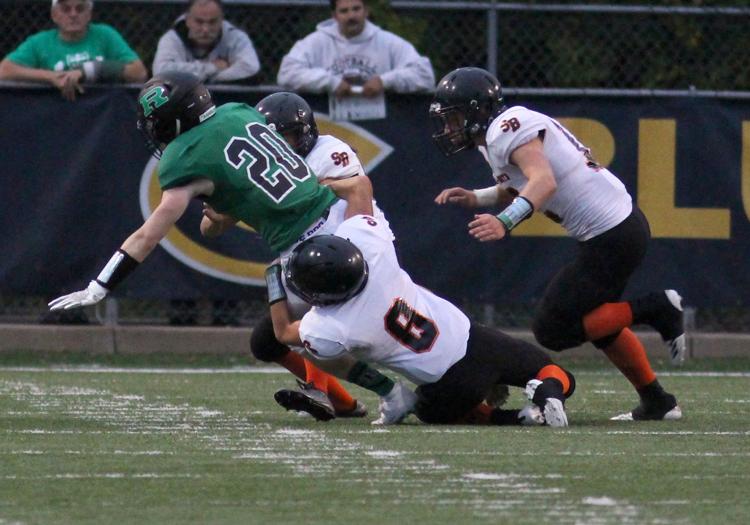 Stanley-Boyd football at Eau Claire Regis 9-5-19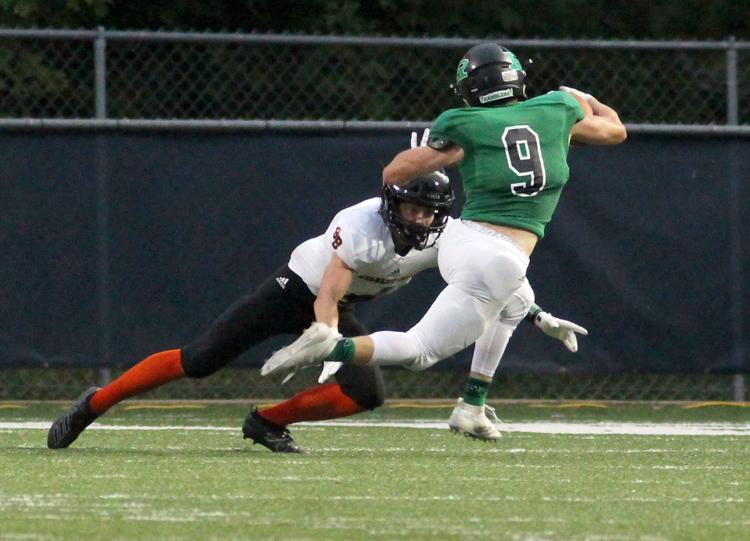 Stanley-Boyd football at Eau Claire Regis 9-5-19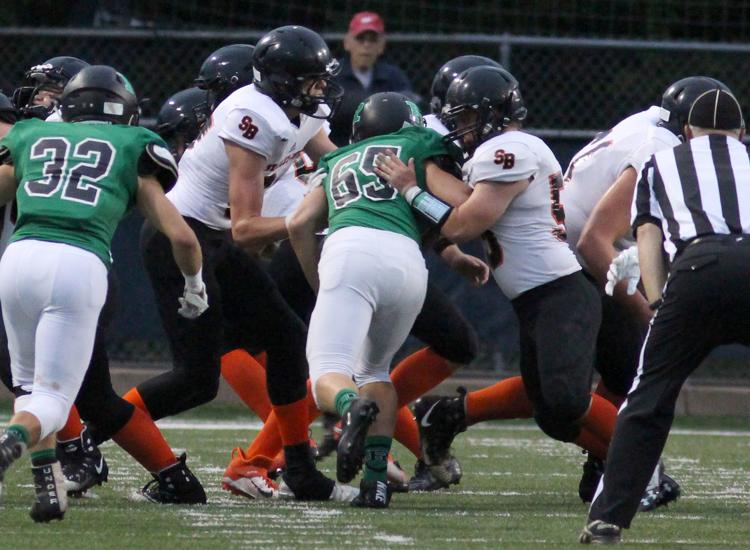 Stanley-Boyd football at Eau Claire Regis 9-5-19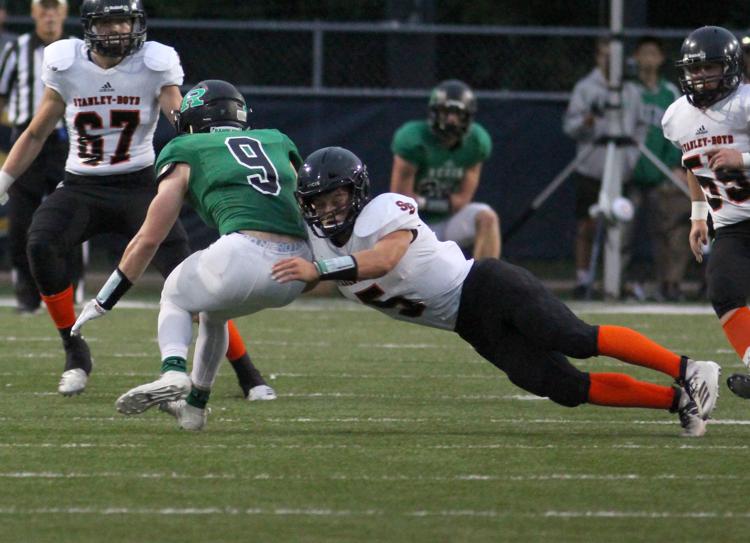 Stanley-Boyd football at Eau Claire Regis 9-5-19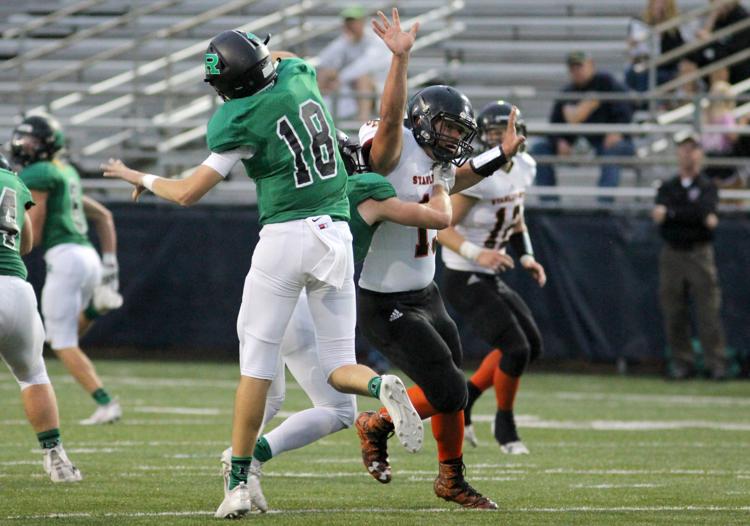 Stanley-Boyd football at Eau Claire Regis 9-5-19
Stanley-Boyd football at Eau Claire Regis 9-5-19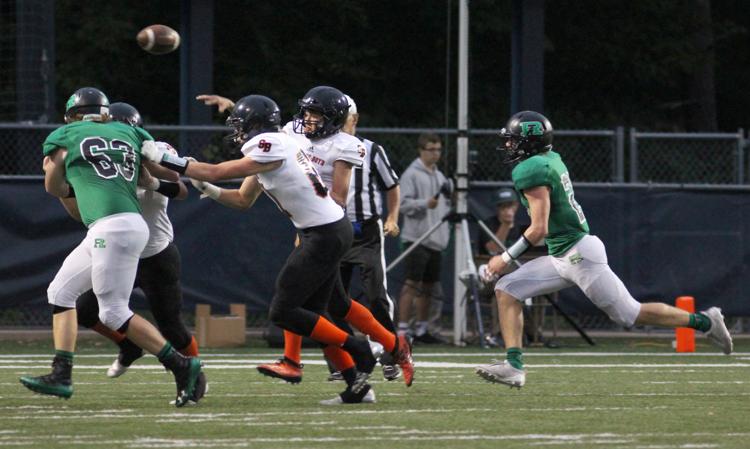 Stanley-Boyd football at Eau Claire Regis 9-5-19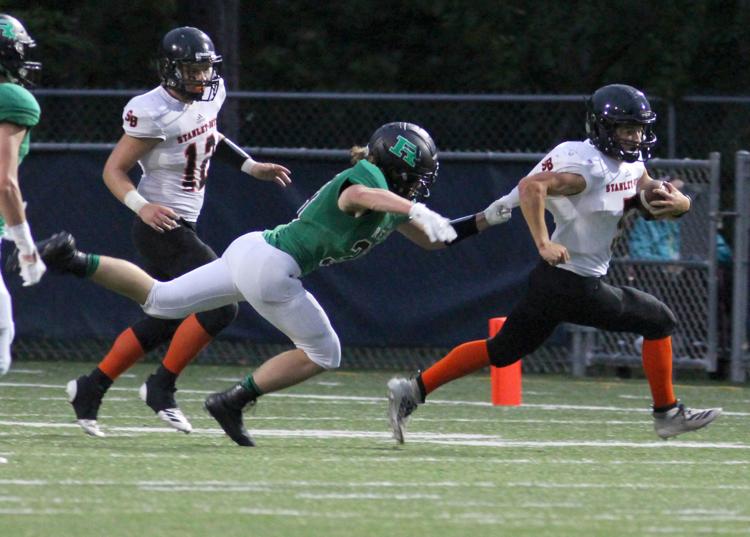 Stanley-Boyd football at Eau Claire Regis 9-5-19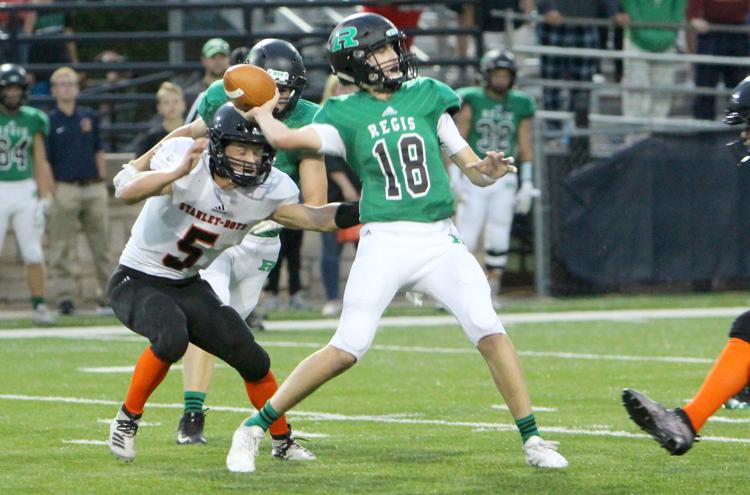 Stanley-Boyd football at Eau Claire Regis 9-5-19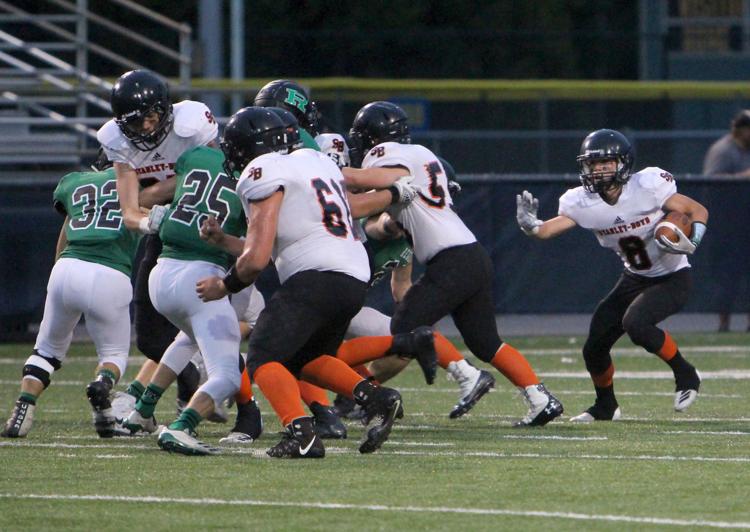 Stanley-Boyd football at Eau Claire Regis 9-5-19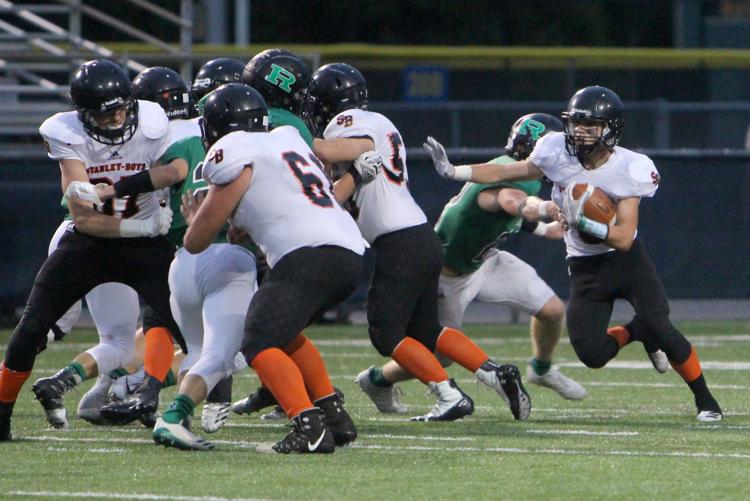 Stanley-Boyd football at Eau Claire Regis 9-5-19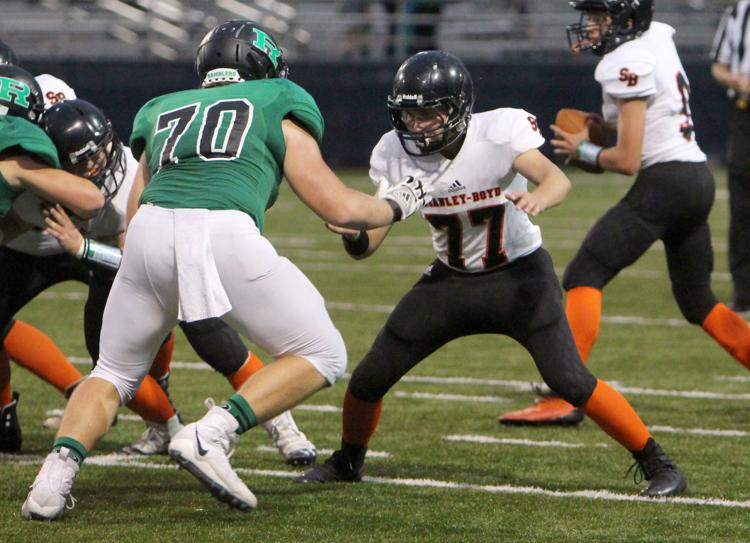 Stanley-Boyd football at Eau Claire Regis 9-5-19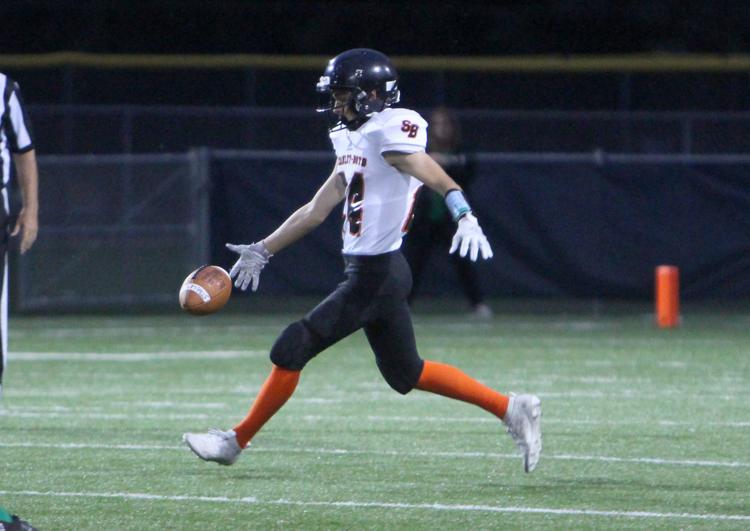 Stanley-Boyd football at Eau Claire Regis 9-5-19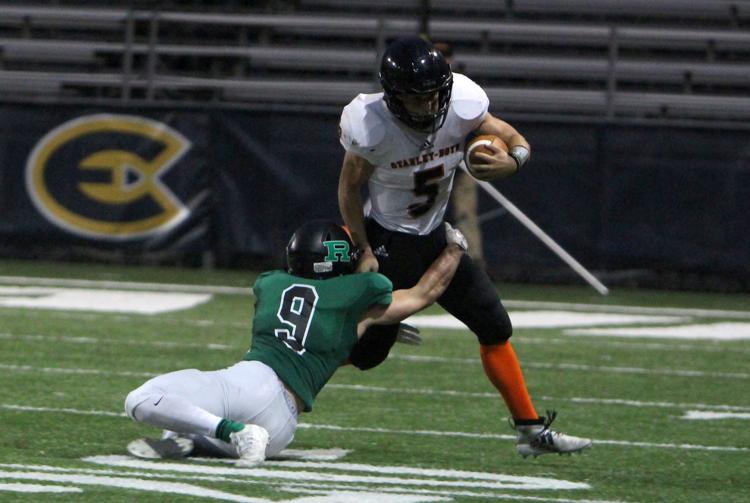 Stanley-Boyd football at Eau Claire Regis 9-5-19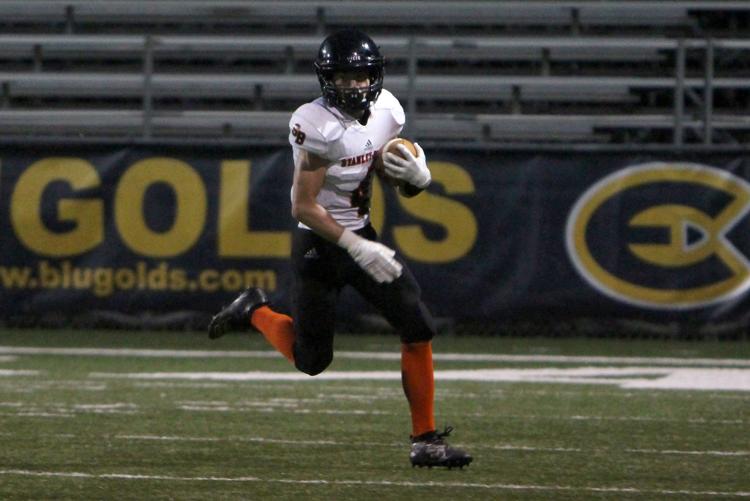 Stanley-Boyd football at Eau Claire Regis 9-5-19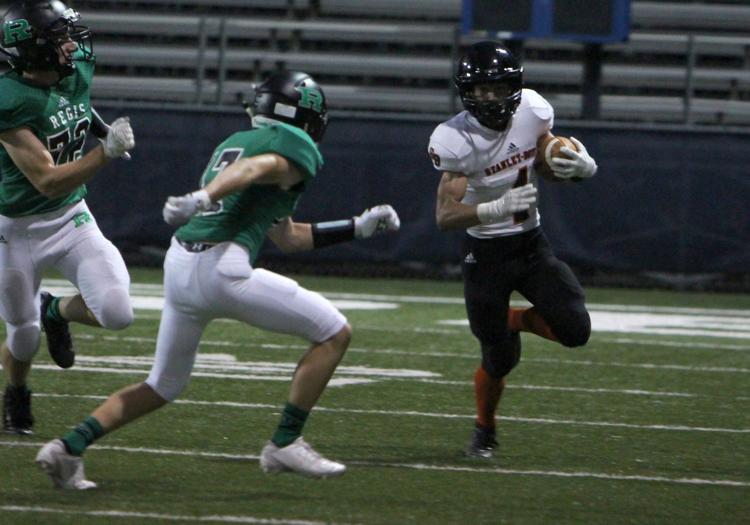 Stanley-Boyd football at Eau Claire Regis 9-5-19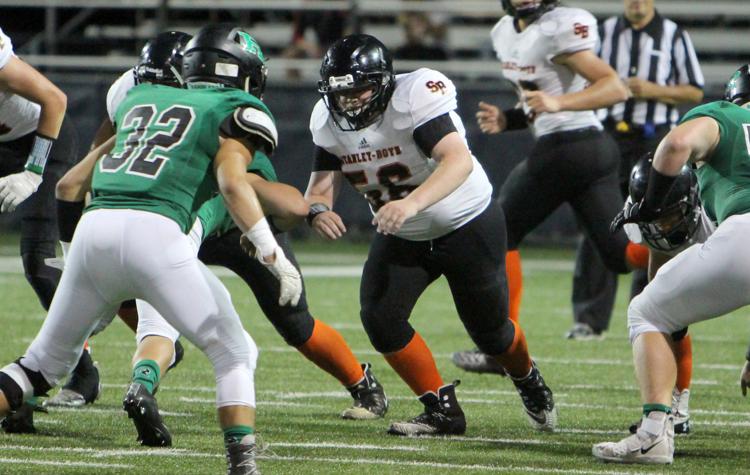 Stanley-Boyd football at Eau Claire Regis 9-5-19
Stanley-Boyd football at Eau Claire Regis 9-5-19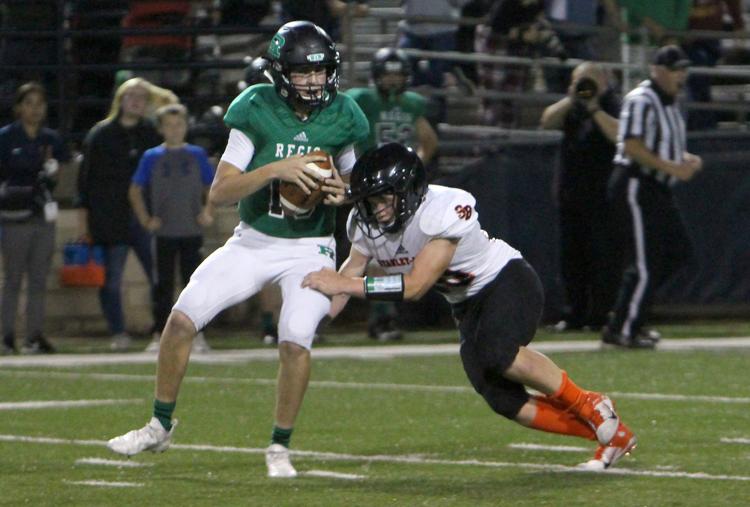 Stanley-Boyd football at Eau Claire Regis 9-5-19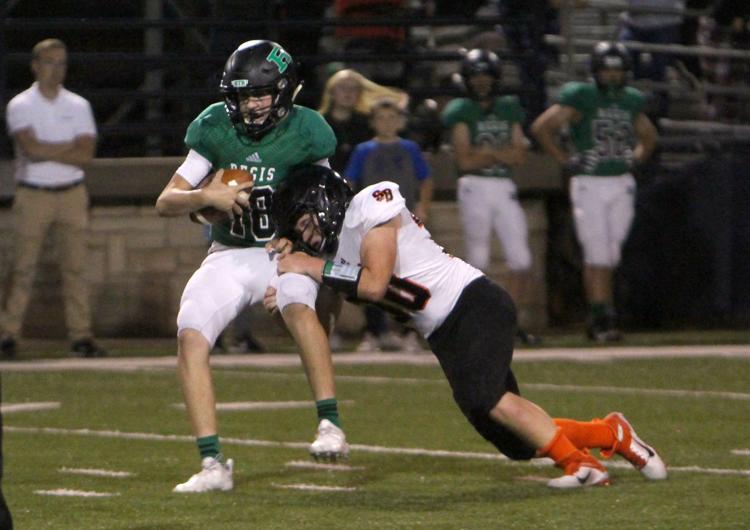 Stanley-Boyd football at Eau Claire Regis 9-5-19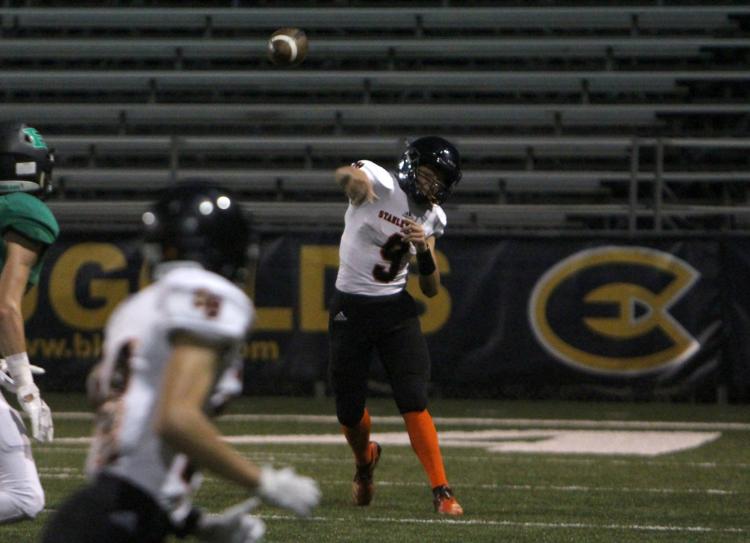 Stanley-Boyd football at Eau Claire Regis 9-5-19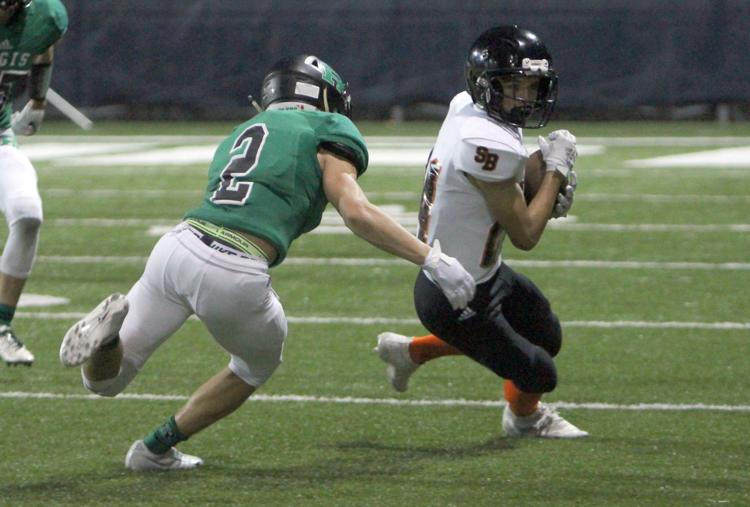 Stanley-Boyd football at Eau Claire Regis 9-5-19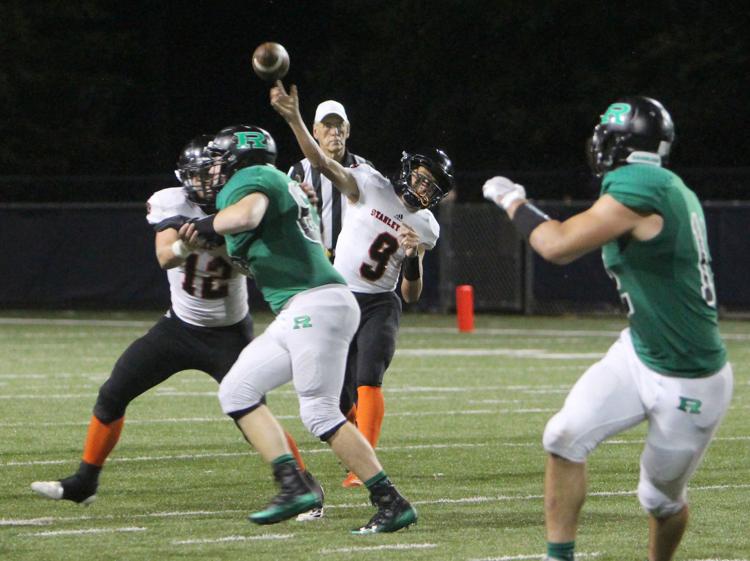 Stanley-Boyd football at Eau Claire Regis 9-5-19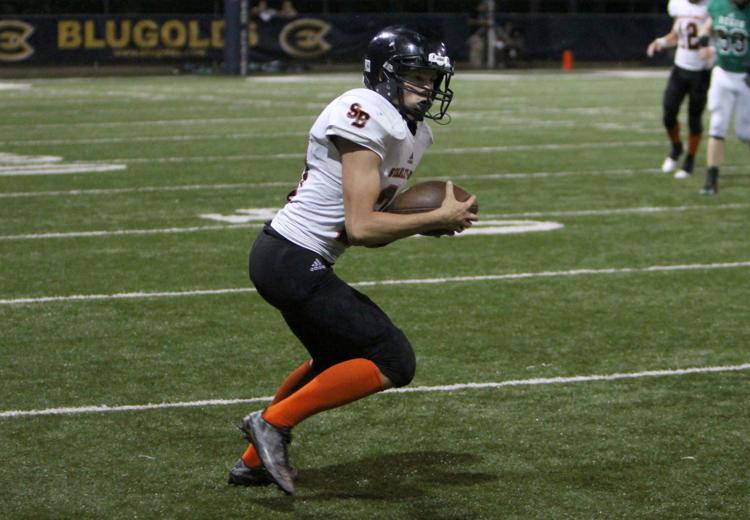 Stanley-Boyd football at Eau Claire Regis 9-5-19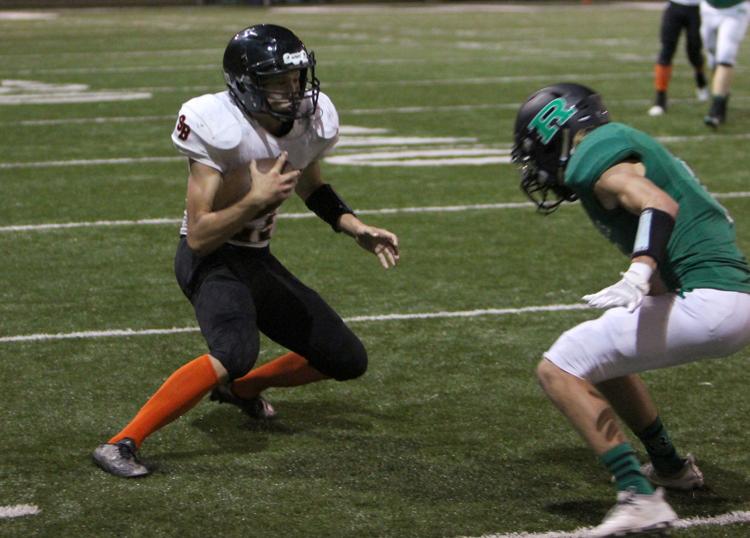 Stanley-Boyd football at Eau Claire Regis 9-5-19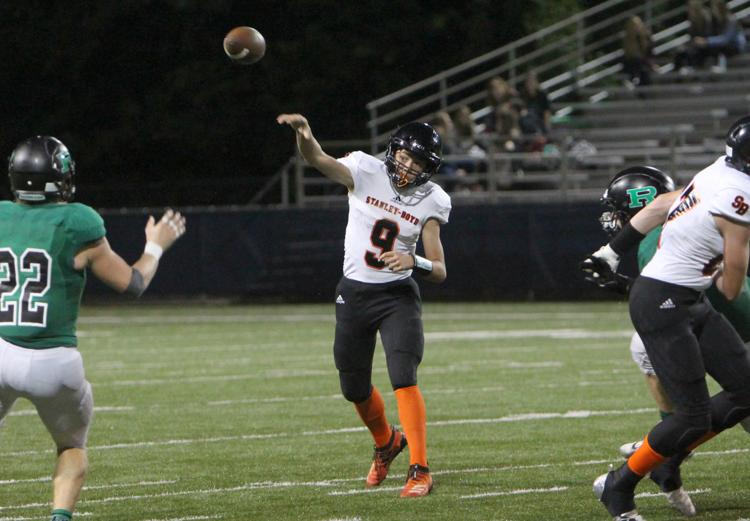 Stanley-Boyd football at Eau Claire Regis 9-5-19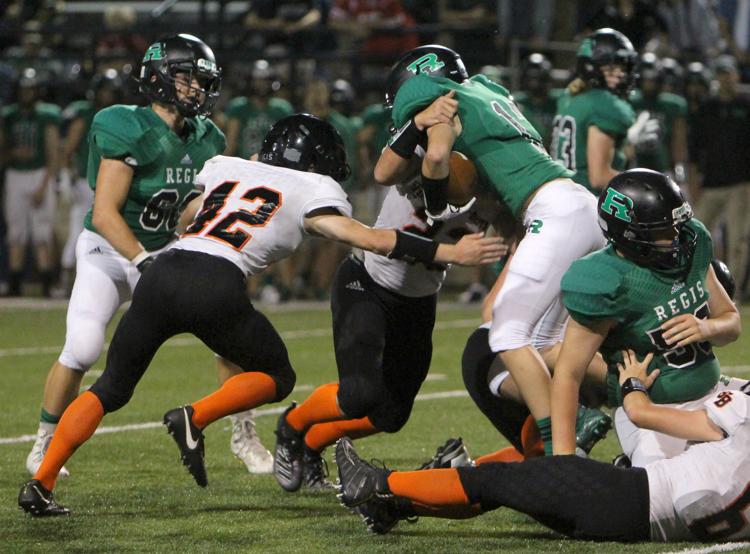 Stanley-Boyd football at Eau Claire Regis 9-5-19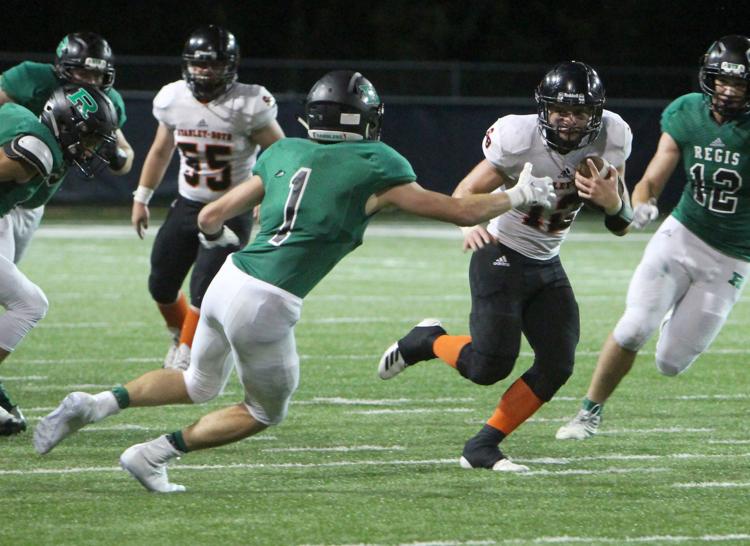 Stanley-Boyd football at Eau Claire Regis 9-5-19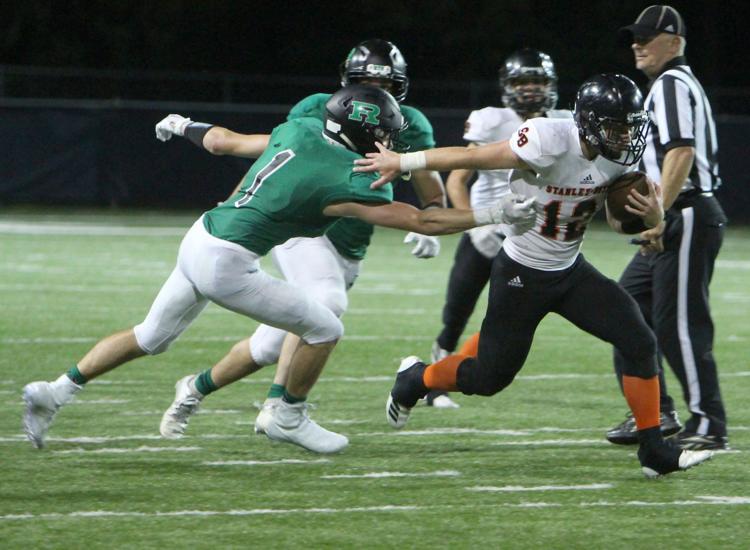 Stanley-Boyd football at Eau Claire Regis 9-5-19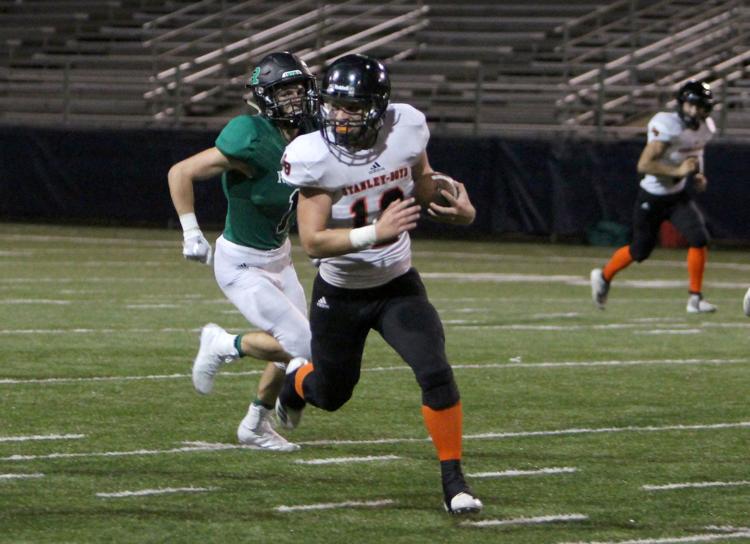 Stanley-Boyd football at Eau Claire Regis 9-5-19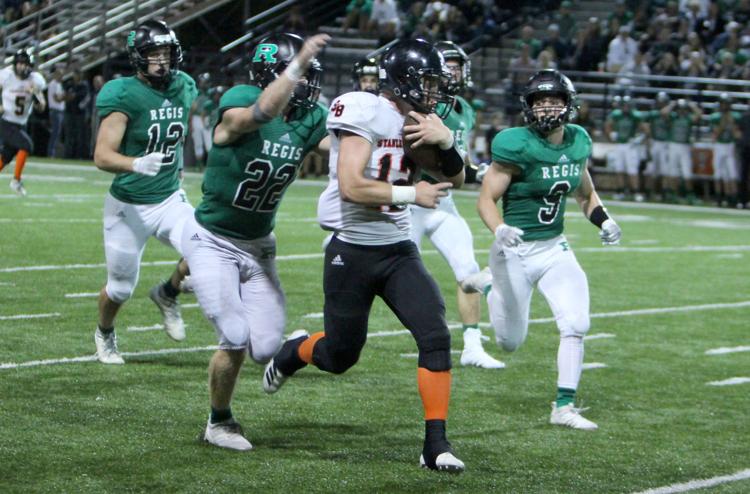 Stanley-Boyd football at Eau Claire Regis 9-5-19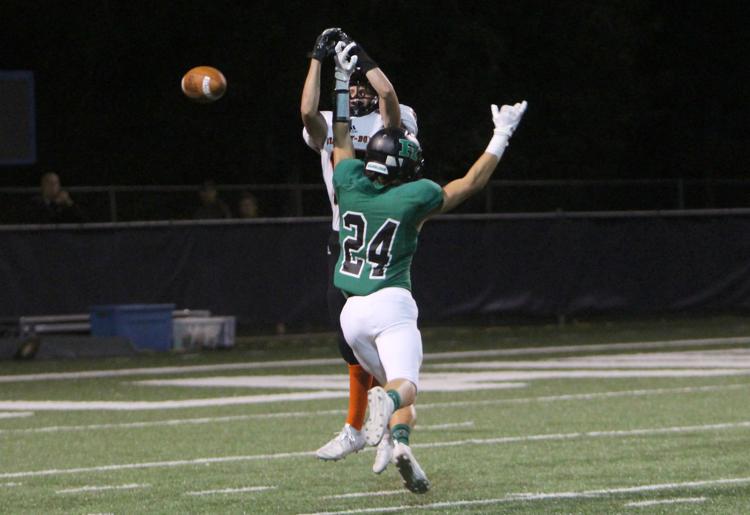 Stanley-Boyd football at Eau Claire Regis 9-5-19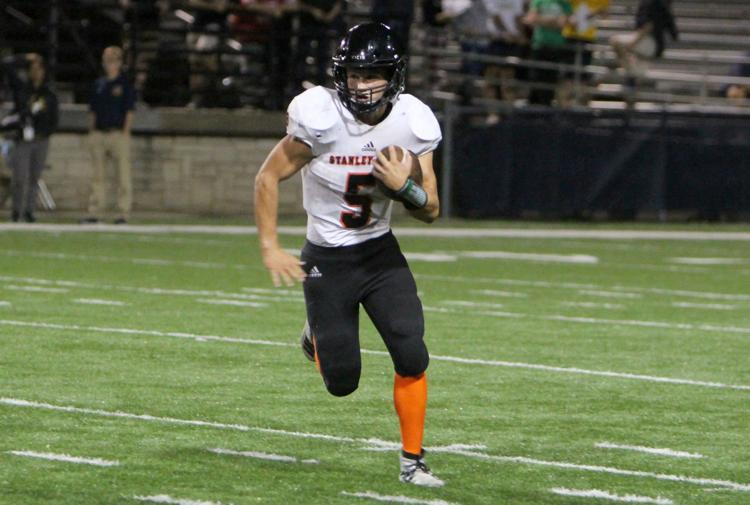 Stanley-Boyd football at Eau Claire Regis 9-5-19
Stanley-Boyd football at Eau Claire Regis 9-5-19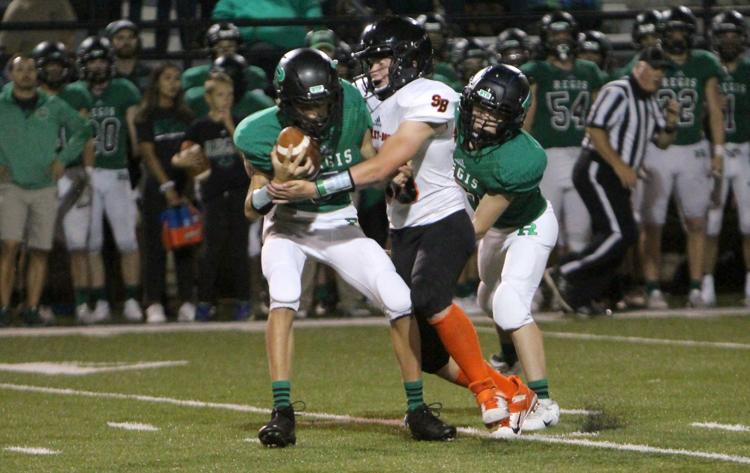 Stanley-Boyd football at Eau Claire Regis 9-5-19