Robin Rosemeyer has been around the game of football for a long time.
But even a two-time state championship coach knows when he has some things to learn.
Rosemeyer's Gilman program is making the move to 8-man football beginning this season as they join with McDonell, New Auburn, Bruce, Alma Center Lincoln and Phillips in the newly-created CWC West Conference.
Gilman came to the decision for the move last summer, citing decreasing attendance in the district. The Pirates played out their final season of 11-man last fall and it was a good one as the team posted a 9-3 overall record, finishing second to Abbotsford in the Cloverwood Conference standings and making a run to the Division 7 quarterfinals in the postseason with wins over Pittsville and Almond-Bancroft before falling to eventual state runner-up Edgar in the third round.

The plan for Rosemeyer and the program was to turn their full attention to 8-man after the season and dig in throughout the offseason to get ready. But the COVID-19 pandemic turned the world upside down starting in mid-March, canceling a football clinic Rosemeyer was looking forward to that would help him. Thursday's decision by the WIAA to postpone the start of the prep football until Sept. 7 gives the team more time to prepare, but also less margin for error once the season starts.
Rosemeyer has spent time studying the 8-man game online and has also reached out to other coaches who have shared film and the changes have taken some getting used to.
"It just makes it hard to fathom — when you've been coaching 11-man so long — just to get used to what a play diagram looks like at the start and then knowing that anybody can wear any number, the end guy on the line of scrimmage is always eligible to catch a pass whether he's the center, guard, whatever," Rosemeyer said.
McDonell, New Auburn and Gilman are among the teams that will start a new era in the recently-created CWC West conference for 8-man football beginning with the upcoming season.
The 8-man game is more engineered to offense, making success on defense even more important.
"From talking to other coaches offense is a little bit easier because you kind of have freedom to do whatever you want," Rosemeyer said. "Defense is the tough one because offense has the freedom to do whatever they want."
The Pirates graduated all-conference linemen Brad Copenhaver and Joe Olson as well as linebacker Kirklan Thompson, quarterback/linebacker Gabe Gunderson, lineman Ethan Grunseth and defensive back Ethan Person but should still be set up well to battle with underclassmen firepower returning.
First team all-conference running back/defensive back Kade Kroeplin ran for 772 yards and eight touchdowns a year ago while catching 18 passes for 399 yards and four scores to lead the team, according to WisSports.net. All-conference running back Brayden Boie had 654 rushing yards and nine touchdowns, all-conference receiver Bryson Keepers hauled in 17 passes for 228 yards and four touchdowns and Julian Krizan earned all-conference honors as a linebacker a season ago.
"We're kind of set up for it right now pretty good because we do have some skill kids and I say that because that's what other teams say is important to have is the speed and things like that and I think we have that," Rosemeyer said. "They were fast in 11-man and I've got to believe they're going to be fast in 8-man and so we're fortunate in that way that we will have some ability that will make up for a lack of knowledge a little bit because we have some kids that can make plays."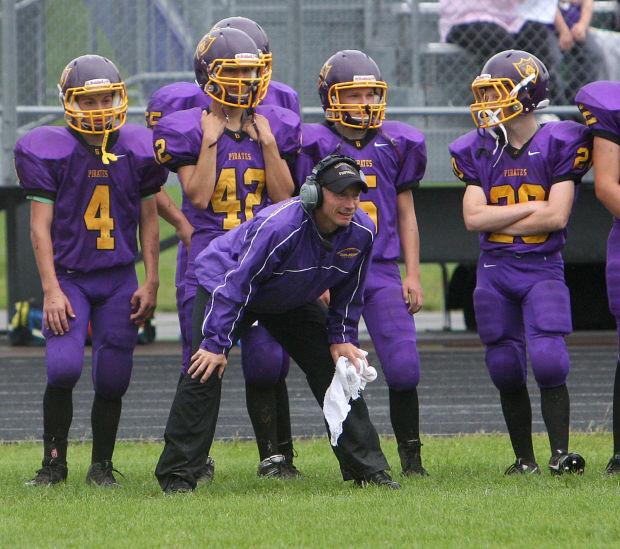 Rosemeyer said there is a growing curiosity in the community in regards to 8-man football and while many in the area were introduced to it while watching recent state title games at Oriole Park in Stanley or Dorais Field in Chippewa Falls, others are wondering what the game is all about.
"There's still a lot of questions from the community which means I guess they've got to come out and watch us play so they get some answers and hopefully we have an answer for them," Rosemeyer said.
Prep Football Conference Realignment Series
The Wisconsin Football Coaches Association's plan for statewide realignment goes into effect this fall. Check out stories on how it will impact conferences in the Chippewa Valley.
Get in the game with our Prep Sports Newsletter
Sent weekly directly to your inbox!