Most prep football teams will spend this fall familiarizing themselves with new teams as a part of the Wisconsin Football Coaches Association's statewide realignment plan going into effect.
Teams from the Heart O'North Conference will not have to worry about that.
Gridiron groups from Bloomer, Barron, Cameron, Cumberland, Chetek-Weyerhaeuser, Northwestern, Saint Croix Falls and Spooner already have an idea of what to expect from their fellow league mates, as they were all together as a part of the league in its 10-team version last year.
Hayward and Ladysmith have departed, but newer faces Cameron and Saint Croix Falls jumped into Heart O'North play a year before the realignment plan goes into effect.
"It's been a good change I think for us going to the Heart O'North," Saint Croix Falls coach Grant Belisle said.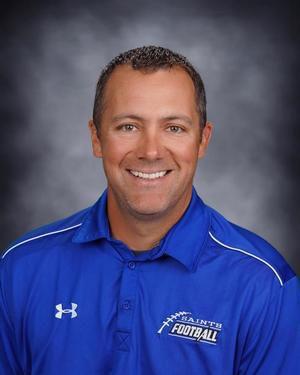 Statewide realignment from the WFCA has been a process years in the making, an effort to help with better balance in enrollment, geography and competitiveness.
Bloomer coach John Post said the additions of Saint Croix Falls and Cameron were 'logical' and had no issues with the new alignment of teams in the league.
"Quite honestly I think whatever it is is fine," Post said.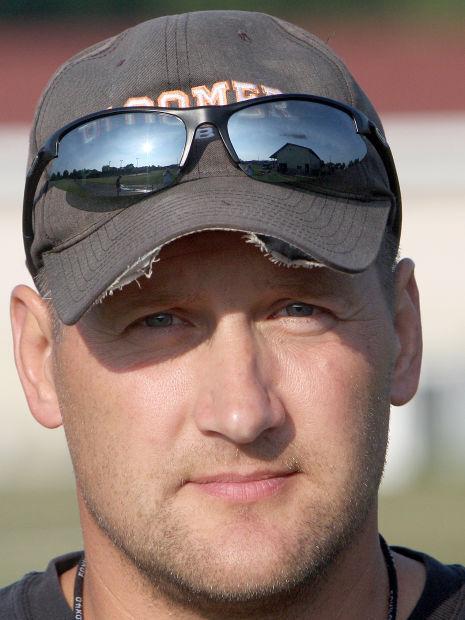 A pair of Heart O'North stalwarts depart however as Hayward leaves for the Great Northern Conference and Ladysmith heads to the Lakeland. Both schools had been a part of the league for football for at least 68 years prior to the move. Hayward had a 2019-20 school year enrollment size of 607 students when combined with nearby Lac Courte Oreilles, significantly larger than the next closest Heart O'North school Barron (419). The Hurricanes are the smallest school in the GNC based on those enrollment numbers, but are close in line with schools such as Medford (639) and Mosinee (626).
Ladysmith (279) was the third smallest enrollment in the Heart O'North before the move, but now is second to Rib Lake/Prentice (287) and in front of Grantsburg (258) and Unity (255).
Teams across the state will be in 8-team leagues, reserving the first two weeks of the year for nonconference games before seven league contests make up the remaining matchups of the 9-week regular season. With 10 teams in the conference last season, the Heart O'North played a full schedule of league games and Cumberland coach Corey Berghammer said the lack of nonconference matchups hurt HON teams during postseason seeding meetings.
"I think it's going to be better statewide for everybody and I'll be honest with you, last year when we went to a seeding meeting it hurt us by not having nonconference games," Berghammer said. "You wouldn't think it would but we had no comparable to anybody else we sat in a room with in a seeding meeting. By us just being a conference – and it wasn't just Cumberland – we kinda heard the same song and dance from everybody that were playoff eligible a little bit that was the one negative, us not having a nonconference schedule without comparables to anybody else that we sat in a room with."
Prior to Cameron and Saint Croix Falls joining in 2019, the Heart O'North had a two nonconference games to start its season and the league's coaches are happy to return to that format.
"I just think it's going to be good to have it back to what we had a couple years ago where we knew (weeks) 3-9 we were going to be in conference games," Berghammer said. "You know now you have to win this many conference games to get in and I think it's going to be a very competitive league going forward."
With all leagues now having the ability to schedule nonconference games in the first two weeks, it has opened up some intriguing new series' among teams in the area. Bloomer regains nonconference foe Somerset — a team the Blackhawks played early on each year from 2010-2018 — while also picking up Cloverbelt Conference powerhouse Eau Claire Regis in week two. Prior to 2019 the Blackhawks played Lakeland four years in a row, a school located two-and-a-half hours away in Minocqua.
Cumberland and Spooner are looking to keep respective rivals Ladysmith and Hayward on the schedule for nonconference games while Saint Croix Falls was able to add close-in-proximity rivals Grantsburg and Unity, two schools the Saints battled when all three were a part of the Lakeland Conference.
"I think playing Grantsburg and Unity is important for us, not only because of the proximity of the towns – we're neighbors – and the rivalries will be able to continue on," Belisle said. "We've played Grantsburg probably 100 times over the last 103 years. It's important to keep that tradition going."
Cameron joined the Heart O'North Conference in all sports last season and Saint Croix Falls is doing the same this year.
The move to the Heart O'North was important for Saint Croix Falls, a district that had quickly become the largest in its conference. The Saints finished 5-4 in the regular season and the program won its first playoff game in almost 30 years with a 35-21 victory at Elk Mound in the first round of the Division 5 playoffs.
"It seemed like we could never get over the hump with a playoff victory and the last one (before 2019) was 1991. So last year's playoff win – as silly as it sounds with maybe a program like Bloomer who wins two, three, four playoff games a year and some of these other programs – but for us that was a big deal and our kids are feeding off that," Belisle said. "They know it can happen. They expect it to happen now."
How a fall football season will look remains up in the air amid the ongoing COVID-19 pandemic. More is expected to be learned in the coming weeks as the WIAA is able to sketch out a clearer gameplan on how the fall might look.
But the teams of the Heart O'North already have a leg up on others leagues and more than anything, are just hoping there will be games to be played.
"Long story short for me, I'm glad we have games. I'm hoping we have a season and as everybody I'd like to get back to normal," Post said.
Get in the game with our Prep Sports Newsletter
Sent weekly directly to your inbox!