The McDonell football team hits the road for the second time in three weeks on Saturday when the Macks travel to White Lake/Elcho to face the Wolverines in a Saturday 8-man matinee at 1 p.m.
White Lake/Elcho earned its first victory of the year last Friday with a 64-24 triumph against Saint Mary Catholic. The Wolverines opened with a 32-18 defeat at Marion/Tigerton on Aug. 23.
"They've got some big play ability. The quarterback has a good arm," McDonell coach Jason Cox said of White Lake/Elcho. "They're try to pound you with run and then try to set up play action is what they're going to do offensively. So we have to stay disciplined in everything we do defensively."
White Lake/Elcho also plays an independent schedule and the two schools are actually located nearly 45 minutes apart. Elcho is north of Antigo while White Lake is east of Antigo and the trip to the contest in Elcho is one of McDonell's longest road excursions of the season.
The Macks (1-1) suffered their first loss of the season last Friday at Dorais Field, falling to Wausau Newman 51-12. Wausau Newman's potent offense was on display as the Cardinals scored 51 first-half points and quarterback Ben Bates threw for 243 yards and four touchdowns in the game. The Cardinals piled up nearly 500 yards of total offense and looked the part of a team that entered the game ranked second in the state in the WisSports.net State Coaches Poll.
You have free articles remaining.
"(We told them after the game) this game didn't go very well for us because we're not really on that level yet. This is something to emulate and shoot for," Cox said of the matchup with Newman. "We want to be able to play with a team like that in a couple of years so the guys just have to keep working hard so that one day they can be the Newmans of the world so that we are the team that other teams are worried about."
McDonell opened the year with a 42-40 win at Port Edwards and plays its next two games on the road. McDonell is off next week before returning to action at Chequamegon on Sept. 20. As the team starts to get into the heart of its schedule, Cox is looking for its effort to remain strong throughout a game while its fundamentals also remain at a high level.
"Now we're getting to the point where we can focus on executing better," Cox said, "doing the little things right, running crisp routes, having proper footwork all over the place so that when we go against good teams and we don't have room for error, we're much better prepared to compete with them instead of having to rely on athleticism and effort."
Chippewa County Prep Football Standings
Big Rivers Conference Football Standings
| Big Rivers Conference | W | L | W | L |
| --- | --- | --- | --- | --- |
| Menomonie | 2 | 0 | 4 | 0 |
| Superior | 2 | 0 | 4 | 0 |
| Chippewa Falls | 1 | 1 | 1 | 3 |
| Eau Claire Memorial | 1 | 1 | 3 | 1 |
| Hudson | 1 | 1 | 1 | 3 |
| River Falls | 1 | 1 | 2 | 2 |
| Eau Claire North | 0 | 2 | 0 | 4 |
| Rice Lake | 0 | 2 | 0 | 4 |
Eau Claire Memorial at Chippewa Falls
Menomonie at Eau Claire North
Cloverbelt Conference Football Standings
| Cloverbelt | W | L | W | L |
| --- | --- | --- | --- | --- |
| Eau Claire Regis | 4 | 0 | 4 | 0 |
| Colby | 3 | 0 | 3 | 1 |
| Spencer/Columbus | 2 | 1 | 2 | 2 |
| Cadott | 2 | 2 | 2 | 2 |
| Osseo-Fairchild | 2 | 2 | 2 | 2 |
| Neillsville/Granton | 1 | 2 | 2 | 2 |
| Stanley-Boyd | 1 | 2 | 2 | 2 |
| Altoona | 1 | 3 | 1 | 3 |
| Fall Creek | 0 | 4 | 0 | 4 |
Neillsville/Granton at Spencer/Columbus
Osseo-Fairchild at Mondovi
Altoona at Eau Claire Regis
Heart O'North Conference Football Standings
| Heart O'North | W | L | W | L |
| --- | --- | --- | --- | --- |
| Bloomer | 4 | 0 | 4 | 0 |
| Northwestern | 4 | 0 | 4 | 0 |
| Cumberland | 3 | 1 | 3 | 1 |
| Hayward | 2 | 2 | 2 | 2 |
| Ladysmith | 2 | 2 | 2 | 2 |
| Saint Croix Falls | 2 | 2 | 2 | 2 |
| Spooner | 2 | 2 | 2 | 2 |
| Chetek-Weyerhaeuser | 1 | 3 | 1 | 3 |
| Barron | 0 | 4 | 0 | 4 |
| Cameron | 0 | 4 | 0 | 4 |
Chetek-Weyerhaeuser at Hayward
Saint Croix Falls at Spooner
Lakeland Conference Football Standings
| Lakeland | W | L | W | L |
| --- | --- | --- | --- | --- |
| Lake Holcombe/Cornell | 2 | 0 | 2 | 2 |
| Unity | 2 | 0 | 3 | 1 |
| Webster | 2 | 0 | 3 | 0 |
| Clear Lake | 1 | 1 | 3 | 1 |
| Turtle Lake | 1 | 1 | 3 | 1 |
| Elmwood/Plum City | 0 | 2 | 1 | 3 |
| Grantsburg | 0 | 2 | 1 | 3 |
| Flambeau | 0 | 2 | 1 | 3 |
Flambeau at Lake Holcombe/Cornell
Elmwood/Plum City at Turtle Lake
8-Man South Lakeland Football Standings
| 8-Man South Lakeland | W | L | W | L |
| --- | --- | --- | --- | --- |
| Luck | 2 | 0 | 4 | 0 |
| Frederic | 1 | 0 | 2 | 2 |
| Prairie Farm | 1 | 0 | 3 | 1 |
| Alma Center Lincoln | 1 | 1 | 2 | 2 |
| Bruce | 1 | 1 | 3 | 1 |
| Clayton | 0 | 2 | 1 | 3 |
| New Auburn | 0 | 2 | 2 | 2 |
Alma Center Lincoln at New Auburn
Cloverwood Conference Football Standings
| Cloverwood | W | L | W | L |
| --- | --- | --- | --- | --- |
| Abbotsford | 2 | 0 | 4 | 0 |
| Athens | 2 | 0 | 3 | 1 |
| Greenwood | 2 | 0 | 4 | 0 |
| Thorp | 1 | 1 | 2 | 2 |
| Loyal | 0 | 1 | 0 | 3 |
| Wis. Rapids Assumption | 0 | 1 | 0 | 3 |
| Gilman | 0 | 2 | 2 | 2 |
| Owen-Withee | 0 | 2 | 0 | 4 |
| | | | | |
Wis. Rapids Assumption at Athens
2019 Chippewa County Passing Leaders
| Passing | Comp. | Att. | Yards | TD | INT |
| --- | --- | --- | --- | --- | --- |
| Isaiah LaGesse, Bloomer | 42 | 67 | 851 | 11 | 1 |
| Tanner Opsal, McDonell | 50 | 85 | 696 | 5 | 6 |
| Carsen Hause, Stanley-Boyd | 47 | 85 | 397 | 3 | 1 |
| Hayden Goodman, Chi-Hi | 28 | 60 | 238 | 2 | 3 |
| Kaden Kinney, LH/C | 13 | 34 | 159 | 3 | 0 |
2019 Chippewa County Rushing Leaders
| Rushing | Att. | Yards | TD |
| --- | --- | --- | --- |
| Nick Walker, New Auburn | 40 | 443 | 5 |
| Brady Spaeth, Cadott | 87 | 439 | 6 |
| Tate Sauerwein, LH/C | 71 | 403 | 4 |
| Leif Iverson, Bloomer | 43 | 362 | 4 |
| Caleb Edinger, New Auburn | 40 | 272 | 4 |
| Tanner Opsal, McDonell | 65 | 242 | 6 |
| Ben Steinmetz, Chi-Hi | 40 | 242 | 3 |
| Nelson Wahl, Cadott | 64 | 223 | 1 |
| Carter Rubenzer, Bloomer | 24 | 190 | 3 |
| Domonic Johnson, New Auburn | 37 | 185 | 4 |
2019 Chippewa County Receiving Leaders
| Receiving | Catches | Yards | TD |
| --- | --- | --- | --- |
| Kendren Gullo, McDonell | 20 | 341 | 3 |
| Leif Iverson, Bloomer | 10 | 258 | 3 |
| Noah Hanson, McDonell | 10 | 169 | 1 |
| Ethan Rothbauer, Bloomer | 6 | 161 | 3 |
| Carter Rubenzer, Bloomer | 10 | 143 | 0 |
| Dalton Grambo, Bloomer | 10 | 134 | 2 |
| Cooper Nichols, Stanley-Boyd | 9 | 128 | 1 |
| Dale Tetrault, McDonell | 11 | 103 | 1 |
| Tyler Bohland, Chi-Hi | 9 | 99 | 1 |
| Ben Carani, Chi-Hi | 9 | 88 | 2 |
2019 Chippewa County Scoring Leaders
| Scoring | Points |
| --- | --- |
| Leif Iverson, Bloomer | 53 |
| Tanner Opsal, McDonell | 40 |
| Brady Spaeth, Cadott | 40 |
| Ethan Rothbauer, Bloomer | 36 |
| Tate Sauerwein, LH/C | 32 |
| Cooper Nichols, Stanley-Boyd | 30 |
| Nick Walker, New Auburn | 30 |
| Carter Rubenzer, Bloomer | 27 |
| Kaden Kinney, LH/C | 26 |
| Domonic Johnson, New Auburn | 26 |
| Nick Walker, New Auburn | 18 |
2019 Chippewa County Team Offense Leaders
| Team Offense | Games | Rushing YPG | Passing YPG | Total YPG |
| --- | --- | --- | --- | --- |
| Bloomer | 4 | 196.5 | 213.8 | 409.3 |
| McDonell | 3 | 102.7 | 232.7 | 335.4 |
| New Auburn | 4 | 311.8 | 12.3 | 324.1 |
| Lake Holcombe/Cornell | 4 | 173.3 | 59.8 | 233.1 |
| Stanley-Boyd | 4 | 129.3 | 99.8 | 229.1 |
| Cadott | 4 | 157.3 | 39.5 | 196.8 |
| Chippewa Falls | 4 | 121.3 | 59.5 | 180.8 |
2018 Chippewa County Team Defense Leaders
| Team Defense | Games | Rushing YPG | Passing YPG | Total YPG |
| --- | --- | --- | --- | --- |
| New Auburn | 1 | 4 | 130 | 134 |
| Cadott | 4 | 109.8 | 64.5 | 174.3 |
| Lake Holcombe/Cornell | 4 | 111.5 | 68.3 | 179.8 |
| Bloomer | 4 | 172 | 102.3 | 274.3 |
| Stanley-Boyd | 4 | 188.8 | 89.5 | 278.3 |
| Chippewa Falls | 4 | 189.3 | 125 | 314.3 |
| McDonell | 3 | 217.7 | 134.3 | 352 |
Wausau Newman at McDonell 8-30-19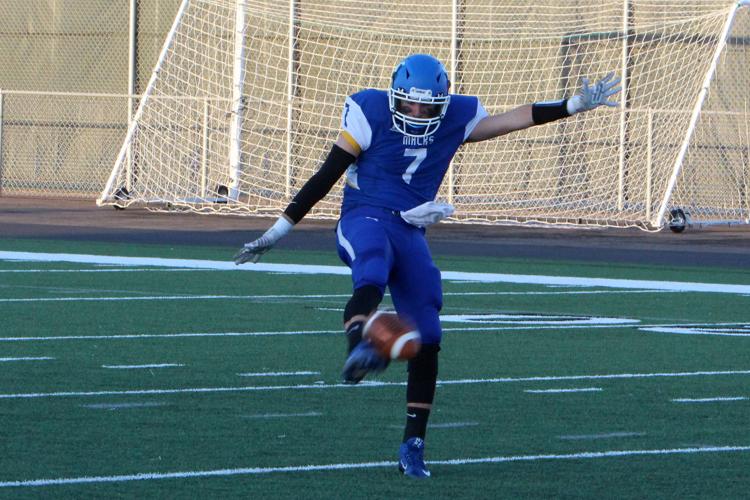 Wausau Newman at McDonell 8-30-19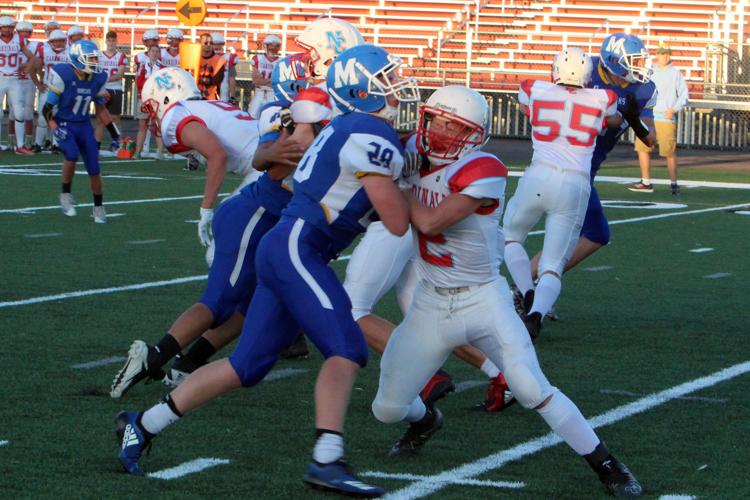 Wausau Newman at McDonell 8-30-19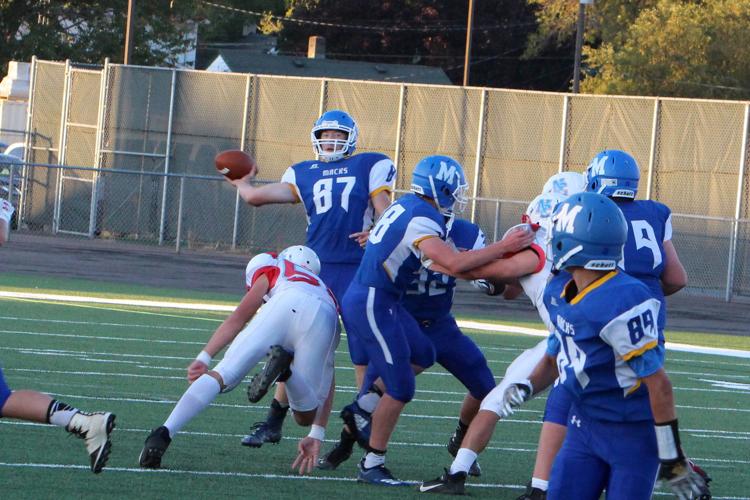 Wausau Newman at McDonell 8-30-19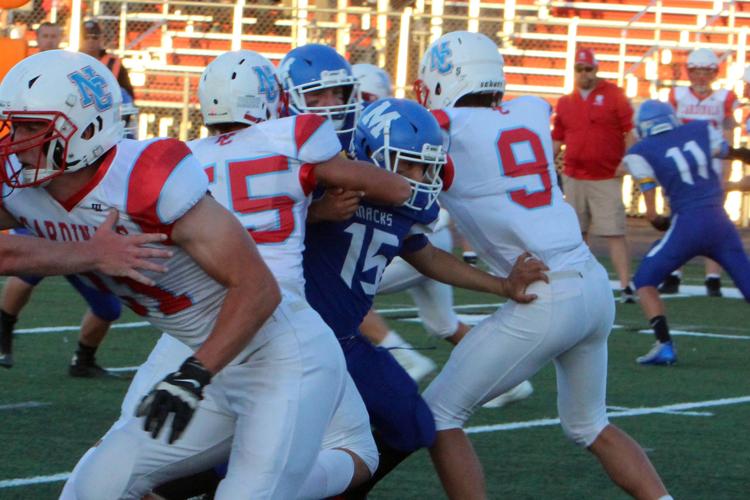 Wausau Newman at McDonell 8-30-19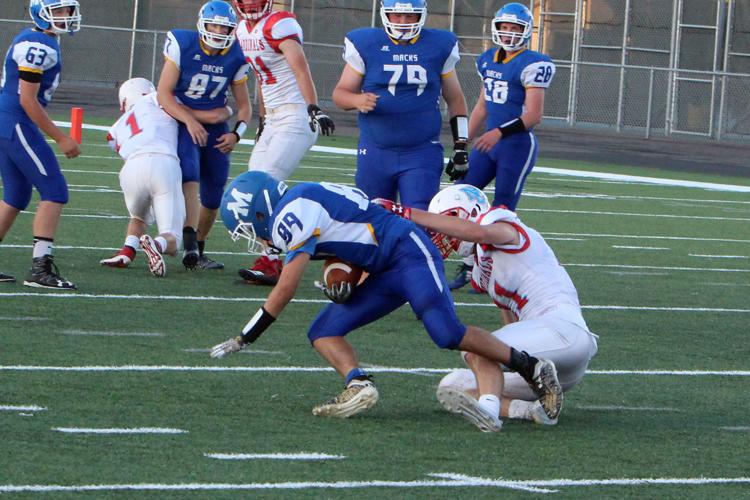 Wausau Newman at McDonell 8-30-19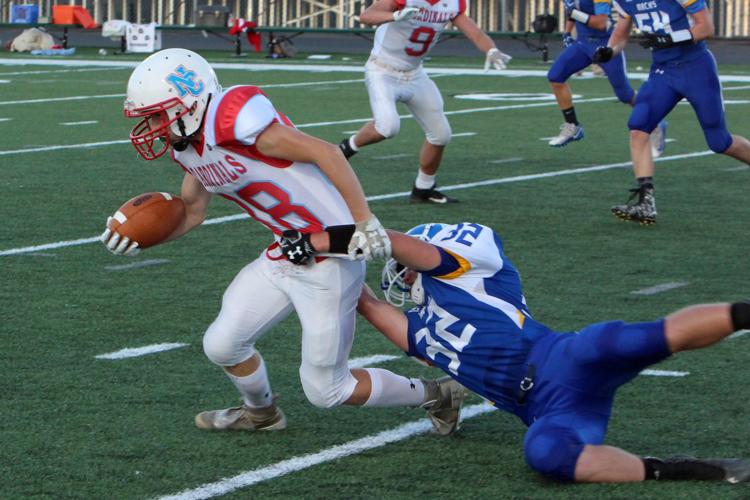 Wausau Newman at McDonell 8-30-19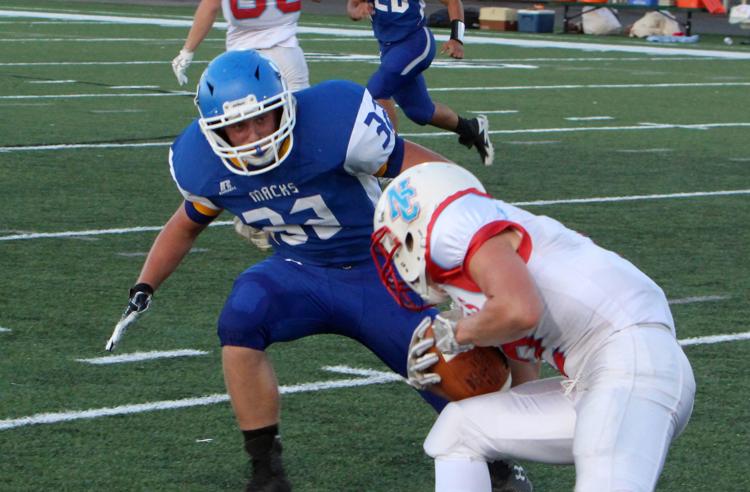 Wausau Newman at McDonell 8-30-19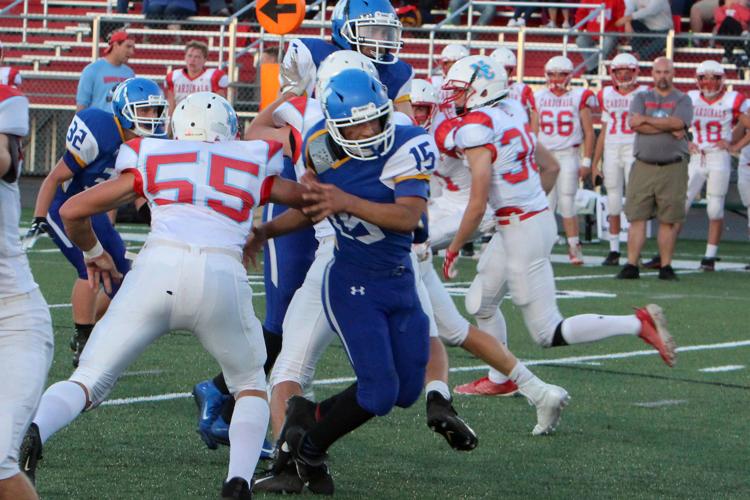 Wausau Newman at McDonell 8-30-19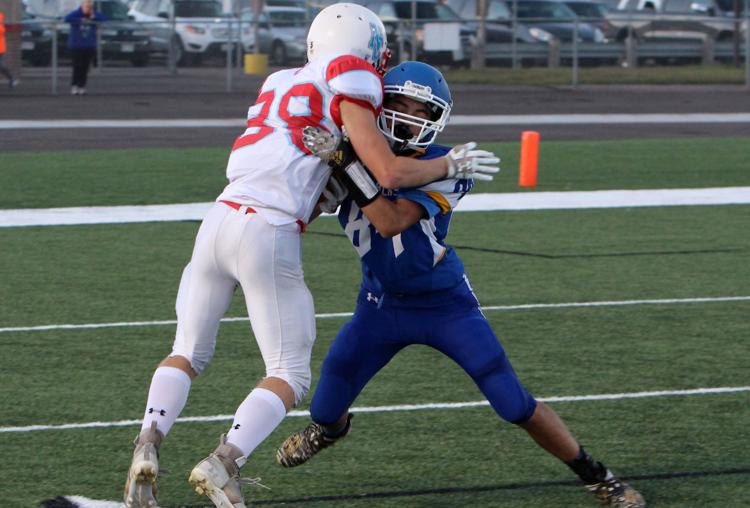 Wausau Newman at McDonell 8-30-19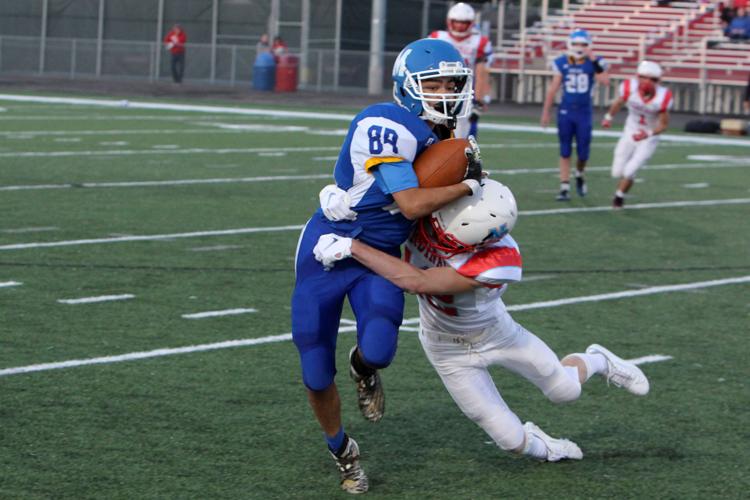 Wausau Newman at McDonell 8-30-19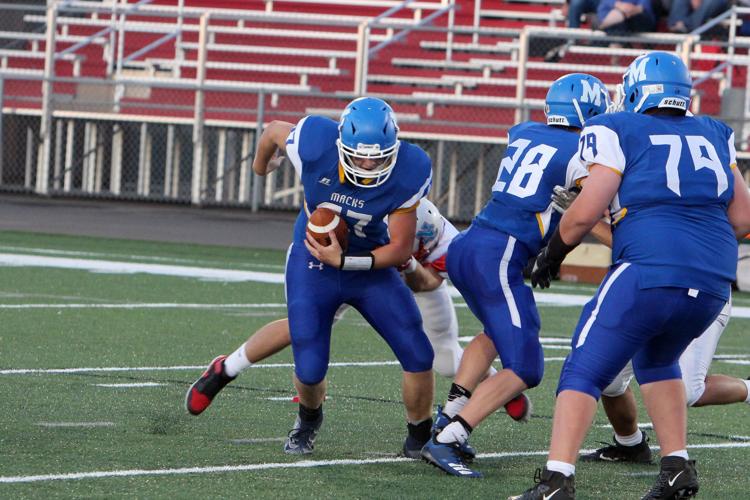 Wausau Newman at McDonell 8-30-19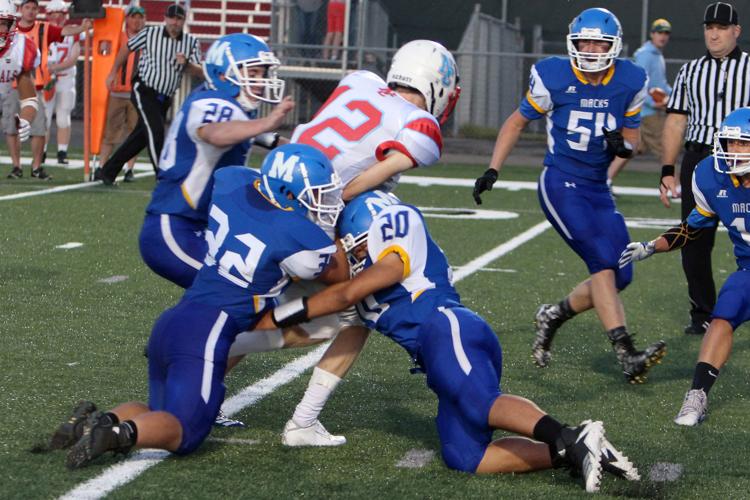 Wausau Newman at McDonell 8-30-19
Wausau Newman at McDonell 8-30-19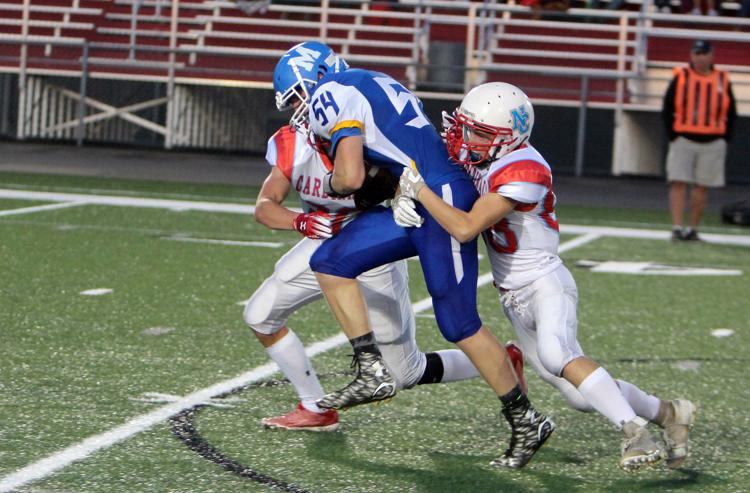 Wausau Newman at McDonell 8-30-19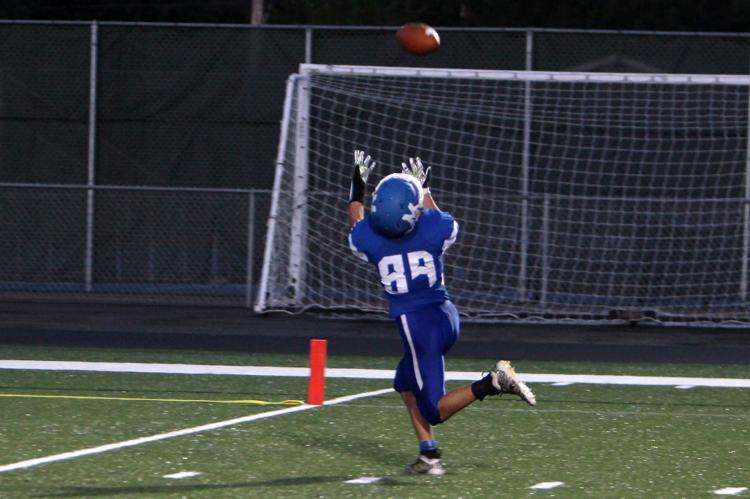 Wausau Newman at McDonell 8-30-19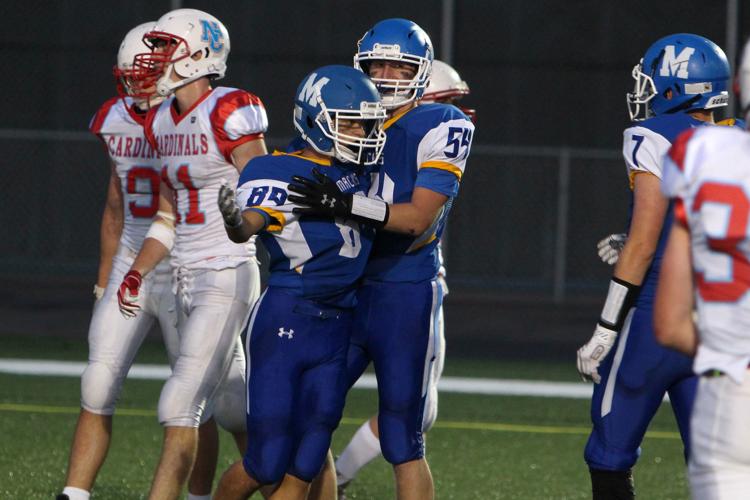 Wausau Newman at McDonell 8-30-19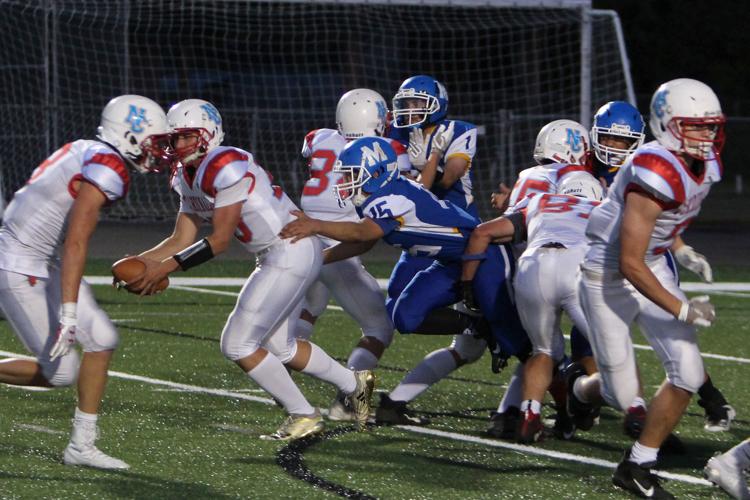 Wausau Newman at McDonell 8-30-19
Wausau Newman at McDonell 8-30-19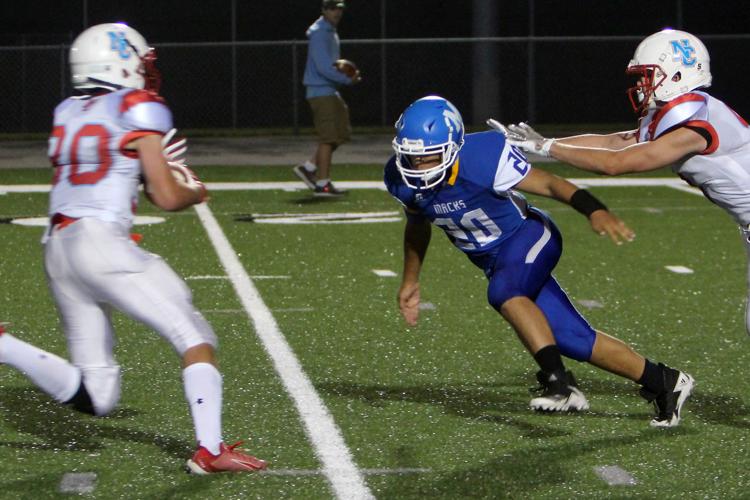 Wausau Newman at McDonell 8-30-19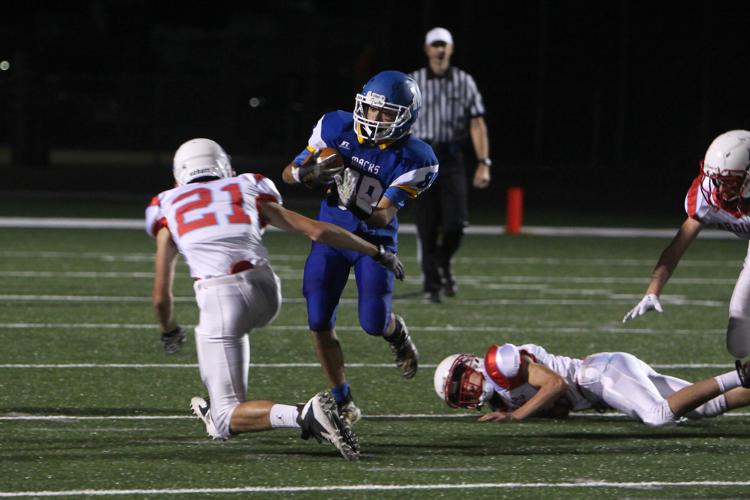 Wausau Newman at McDonell 8-30-19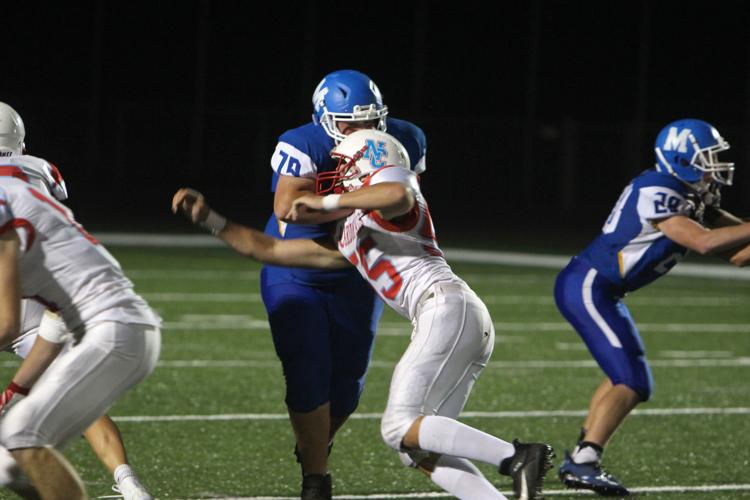 Wausau Newman at McDonell 8-30-19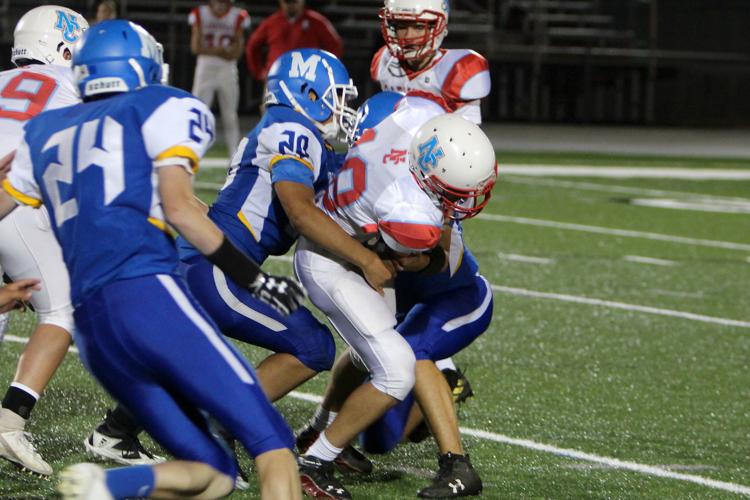 Wausau Newman at McDonell 8-30-19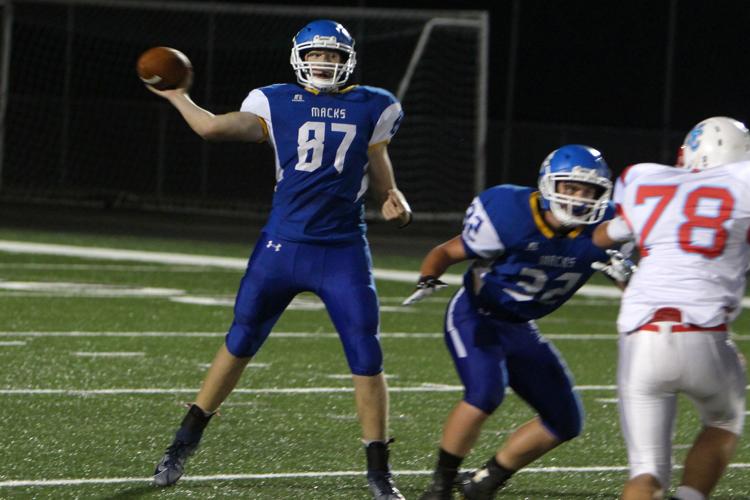 Wausau Newman at McDonell 8-30-19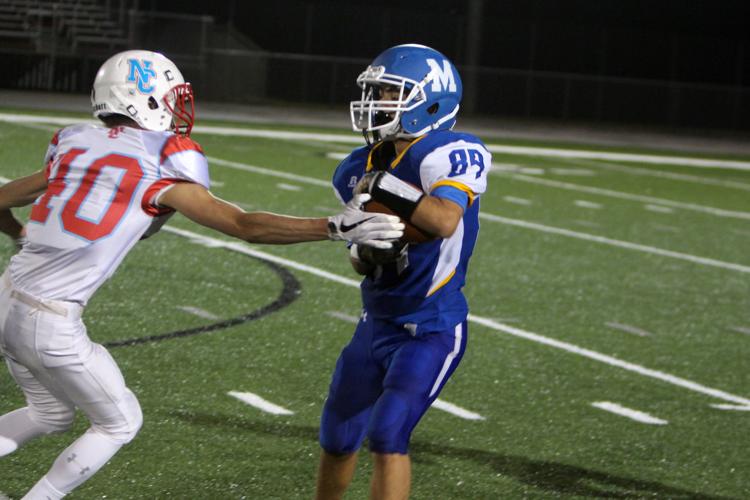 Wausau Newman at McDonell 8-30-19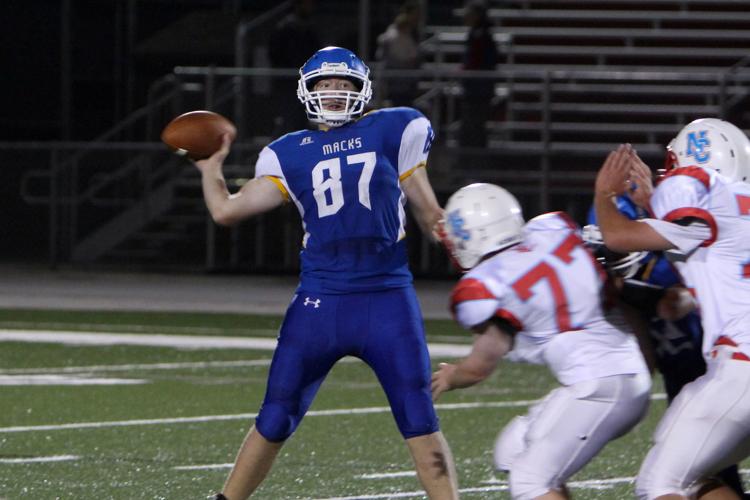 Wausau Newman at McDonell 8-30-19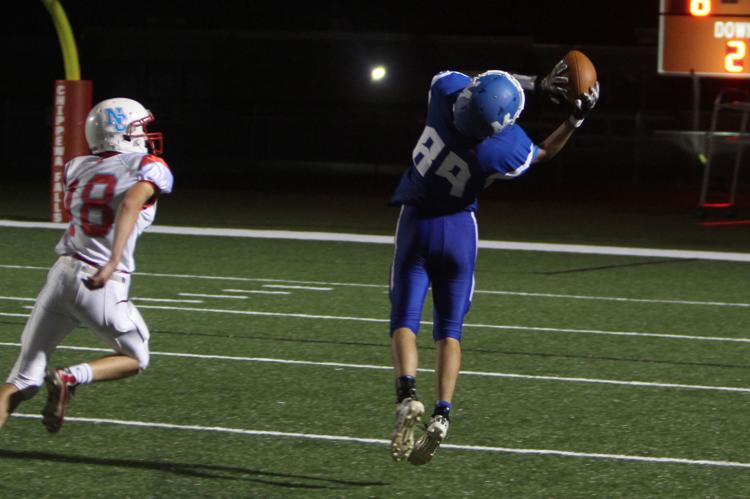 Wausau Newman at McDonell 8-30-19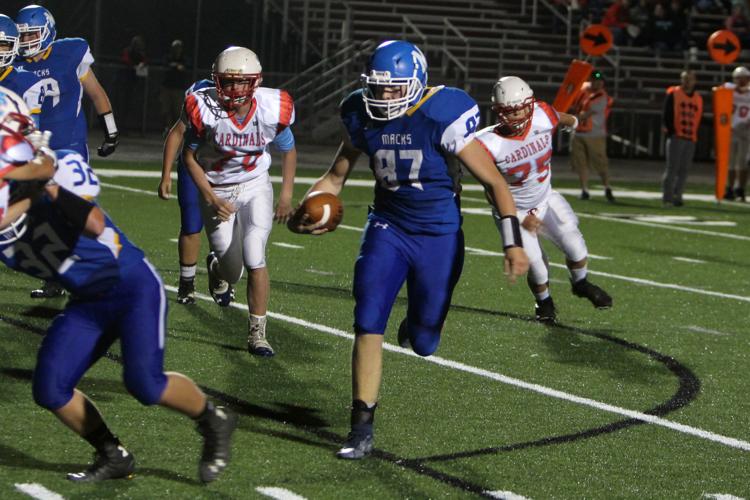 Wausau Newman at McDonell 8-30-19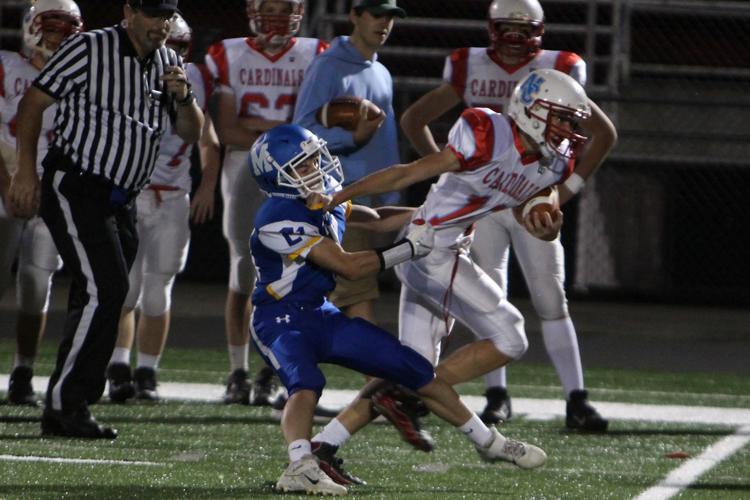 Wausau Newman at McDonell 8-30-19