NEW AUBURN — Tristen Harder, Brady Bischel, Wyatt Gotham and Aaron Hinton are a year older, stronger and smarter.
And so far that's been bad news for anyone opposing them in the trenches.
The New Auburn offensive linemen have been paving the way for a prolific Trojans running game early, using their size and smarts to help their team run for more than 800 yards through two games in a pair of lopsided 8-man victories.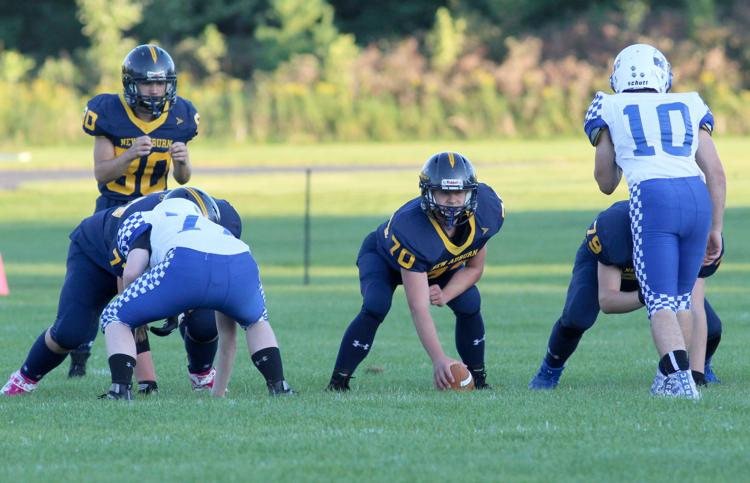 The varsity game is nothing new to the group, they all played during last season's 2-7 campaign and took their lumps as they got up to speed at the varsity level. But with added experience has come confidence and success.
"Last year (they) were very hesitant. This year they get a push," New Auburn coach Wayne North said of the line. "They get a push and we can run behind them and they're maintaining their blocks. Not only are they getting a push but they're maintaining the blocks and that's how our offense is set up to get crack, an opening and shoot through. They're also getting to the second level a lot better this year.
"Last year (it was) the first initial block and that's about it. Now our guys are getting to that second level to get that second block which is really making a big difference for us."
The 6-foot-1, 205-pound Hinton is the most experienced member of the line as one of only four seniors on the New Auburn roster and said the line doesn't care about recognition, only victory.
"We take a lot of pride in it," Hinton said of the run game. "Even if we don't get any recognition, we're fine with it because we're doing our job."
But make no mistake about it, New Auburn's running backs appreciate the work the big guys do. Junior Nick Walker had 196 yards and two scores in last Friday's 50-22 victory over Mellen and said the backfield has peace of mind knowing the holes will be there.
You have free articles remaining.
"When you've got that confidence to be able to run the ball, it's a lot easier to go forward instead of (thinking) am I going to get a block?" Walker said.
Bischel and Harder are juniors while the 270-pound Gotham is a sophomore, giving the team the makings of a strong line for the next few years. The team showed some big-time running ability late last year, including a 449-yard effort as a team in a 32-19 win over Washburn/Bayfield/Solon Springs near the end of the regular season. That potential has blossomed early this season and the team has noticed a considerable up tick in intensity and focus during practice, something that has transitioned into games.
"I think it's definitely that extra year as well as extra conditioning. We were pretty young last year," Harder said of the improvement.
New Auburn is off to its first 2-0 start since 2014 and a win Friday at Bruce would give the program its first 3-0 start since the team's 8-0 season in 1974 under coach Bill Mehls.
This year is the last for the program as a part of the Lakeland Conference. New Auburn and Bruce will join McDonell, Gilman and others in a yet-to-be-named league as a part of statewide realignment next season.
And with games scheduled further down the line with longtime foes like Prairie Farm, Clayton and Luck, the Trojans want to make a strong final impression in the league.
"We can definitely feel the intensity that everybody is giving to this team," Hinton said.
Chippewa County Prep Football Standings
Big Rivers Conference Football Standings
| Big Rivers Conference | W | L | W | L |
| --- | --- | --- | --- | --- |
| Menomonie | 2 | 0 | 4 | 0 |
| Superior | 2 | 0 | 4 | 0 |
| Chippewa Falls | 1 | 1 | 1 | 3 |
| Eau Claire Memorial | 1 | 1 | 3 | 1 |
| Hudson | 1 | 1 | 1 | 3 |
| River Falls | 1 | 1 | 2 | 2 |
| Eau Claire North | 0 | 2 | 0 | 4 |
| Rice Lake | 0 | 2 | 0 | 4 |
Eau Claire Memorial at Chippewa Falls
Menomonie at Eau Claire North
Cloverbelt Conference Football Standings
| Cloverbelt | W | L | W | L |
| --- | --- | --- | --- | --- |
| Eau Claire Regis | 4 | 0 | 4 | 0 |
| Colby | 3 | 0 | 3 | 1 |
| Spencer/Columbus | 2 | 1 | 2 | 2 |
| Cadott | 2 | 2 | 2 | 2 |
| Osseo-Fairchild | 2 | 2 | 2 | 2 |
| Neillsville/Granton | 1 | 2 | 2 | 2 |
| Stanley-Boyd | 1 | 2 | 2 | 2 |
| Altoona | 1 | 3 | 1 | 3 |
| Fall Creek | 0 | 4 | 0 | 4 |
Neillsville/Granton at Spencer/Columbus
Osseo-Fairchild at Mondovi
Altoona at Eau Claire Regis
Heart O'North Conference Football Standings
| Heart O'North | W | L | W | L |
| --- | --- | --- | --- | --- |
| Bloomer | 4 | 0 | 4 | 0 |
| Northwestern | 4 | 0 | 4 | 0 |
| Cumberland | 3 | 1 | 3 | 1 |
| Hayward | 2 | 2 | 2 | 2 |
| Ladysmith | 2 | 2 | 2 | 2 |
| Saint Croix Falls | 2 | 2 | 2 | 2 |
| Spooner | 2 | 2 | 2 | 2 |
| Chetek-Weyerhaeuser | 1 | 3 | 1 | 3 |
| Barron | 0 | 4 | 0 | 4 |
| Cameron | 0 | 4 | 0 | 4 |
Chetek-Weyerhaeuser at Hayward
Saint Croix Falls at Spooner
Lakeland Conference Football Standings
| Lakeland | W | L | W | L |
| --- | --- | --- | --- | --- |
| Lake Holcombe/Cornell | 2 | 0 | 2 | 2 |
| Unity | 2 | 0 | 3 | 1 |
| Webster | 2 | 0 | 3 | 0 |
| Clear Lake | 1 | 1 | 3 | 1 |
| Turtle Lake | 1 | 1 | 3 | 1 |
| Elmwood/Plum City | 0 | 2 | 1 | 3 |
| Grantsburg | 0 | 2 | 1 | 3 |
| Flambeau | 0 | 2 | 1 | 3 |
Flambeau at Lake Holcombe/Cornell
Elmwood/Plum City at Turtle Lake
8-Man South Lakeland Football Standings
| 8-Man South Lakeland | W | L | W | L |
| --- | --- | --- | --- | --- |
| Luck | 2 | 0 | 4 | 0 |
| Frederic | 1 | 0 | 2 | 2 |
| Prairie Farm | 1 | 0 | 3 | 1 |
| Alma Center Lincoln | 1 | 1 | 2 | 2 |
| Bruce | 1 | 1 | 3 | 1 |
| Clayton | 0 | 2 | 1 | 3 |
| New Auburn | 0 | 2 | 2 | 2 |
Alma Center Lincoln at New Auburn
Cloverwood Conference Football Standings
| Cloverwood | W | L | W | L |
| --- | --- | --- | --- | --- |
| Abbotsford | 2 | 0 | 4 | 0 |
| Athens | 2 | 0 | 3 | 1 |
| Greenwood | 2 | 0 | 4 | 0 |
| Thorp | 1 | 1 | 2 | 2 |
| Loyal | 0 | 1 | 0 | 3 |
| Wis. Rapids Assumption | 0 | 1 | 0 | 3 |
| Gilman | 0 | 2 | 2 | 2 |
| Owen-Withee | 0 | 2 | 0 | 4 |
| | | | | |
Wis. Rapids Assumption at Athens
2019 Chippewa County Passing Leaders
| Passing | Comp. | Att. | Yards | TD | INT |
| --- | --- | --- | --- | --- | --- |
| Isaiah LaGesse, Bloomer | 42 | 67 | 851 | 11 | 1 |
| Tanner Opsal, McDonell | 50 | 85 | 696 | 5 | 6 |
| Carsen Hause, Stanley-Boyd | 47 | 85 | 397 | 3 | 1 |
| Hayden Goodman, Chi-Hi | 28 | 60 | 238 | 2 | 3 |
| Kaden Kinney, LH/C | 13 | 34 | 159 | 3 | 0 |
2019 Chippewa County Rushing Leaders
| Rushing | Att. | Yards | TD |
| --- | --- | --- | --- |
| Brady Spaeth, Cadott | 87 | 439 | 6 |
| Tate Sauerwein, LH/C | 71 | 403 | 4 |
| Leif Iverson, Bloomer | 43 | 362 | 4 |
| Nick Walker, New Auburn | 31 | 319 | 3 |
| Tanner Opsal, McDonell | 65 | 242 | 6 |
| Ben Steinmetz, Chi-Hi | 40 | 242 | 3 |
| Caleb Edinger, New Auburn | 29 | 224 | 3 |
| Nelson Wahl, Cadott | 64 | 223 | 1 |
| Carter Rubenzer, Bloomer | 24 | 190 | 3 |
| Cooper Nichols, Stanley-Boyd | 30 | 181 | 1 |
2019 Chippewa County Receiving Leaders
| Receiving | Catches | Yards | TD |
| --- | --- | --- | --- |
| Kendren Gullo, McDonell | 20 | 341 | 3 |
| Leif Iverson, Bloomer | 10 | 258 | 3 |
| Noah Hanson, McDonell | 10 | 169 | 1 |
| Ethan Rothbauer, Bloomer | 6 | 161 | 3 |
| Carter Rubenzer, Bloomer | 10 | 143 | 0 |
| Dalton Grambo, Bloomer | 10 | 134 | 2 |
| Cooper Nichols, Stanley-Boyd | 9 | 128 | 1 |
| Dale Tetrault, McDonell | 11 | 103 | 1 |
| Tyler Bohland, Chi-Hi | 9 | 99 | 1 |
| Ben Carani, Chi-Hi | 9 | 88 | 2 |
2019 Chippewa County Scoring Leaders
| Scoring | Points |
| --- | --- |
| Leif Iverson, Bloomer | 53 |
| Tanner Opsal, McDonell | 40 |
| Brady Spaeth, Cadott | 40 |
| Ethan Rothbauer, Bloomer | 36 |
| Tate Sauerwein, LH/C | 32 |
| Cooper Nichols, Stanley-Boyd | 30 |
| Carter Rubenzer, Bloomer | 27 |
| Kaden Kinney, LH/C | 26 |
| Domonic Johnson, New Auburn | 26 |
| Kendren Gullo, McDonell | 22 |
| Nick Walker, New Auburn | 18 |
2019 Chippewa County Team Offense Leaders
| Team Offense | Games | Rushing YPG | Passing YPG | Total YPG |
| --- | --- | --- | --- | --- |
| Bloomer | 4 | 196.5 | 213.8 | 409.3 |
| New Auburn | 3 | 338 | 10 | 348 |
| McDonell | 3 | 102.7 | 232.7 | 335.4 |
| Lake Holcombe/Cornell | 4 | 173.3 | 59.8 | 233.1 |
| Stanley-Boyd | 4 | 129.3 | 99.8 | 229.1 |
| Cadott | 4 | 157.3 | 39.5 | 196.8 |
| Chippewa Falls | 4 | 121.3 | 59.5 | 180.8 |
2018 Chippewa County Team Defense Leaders
| Team Defense | Games | Rushing YPG | Passing YPG | Total YPG |
| --- | --- | --- | --- | --- |
| New Auburn | 1 | 4 | 130 | 134 |
| Cadott | 4 | 109.8 | 64.5 | 174.3 |
| Lake Holcombe/Cornell | 4 | 111.5 | 68.3 | 179.8 |
| Bloomer | 4 | 172 | 102.3 | 274.3 |
| Stanley-Boyd | 4 | 188.8 | 89.5 | 278.3 |
| Chippewa Falls | 4 | 189.3 | 125 | 314.3 |
| McDonell | 3 | 217.7 | 134.3 | 352 |
Mellen at New Auburn football 8-30-19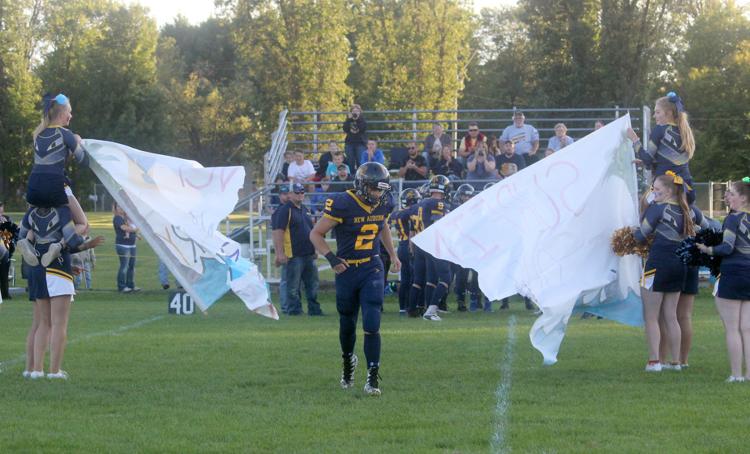 Mellen at New Auburn football 8-30-19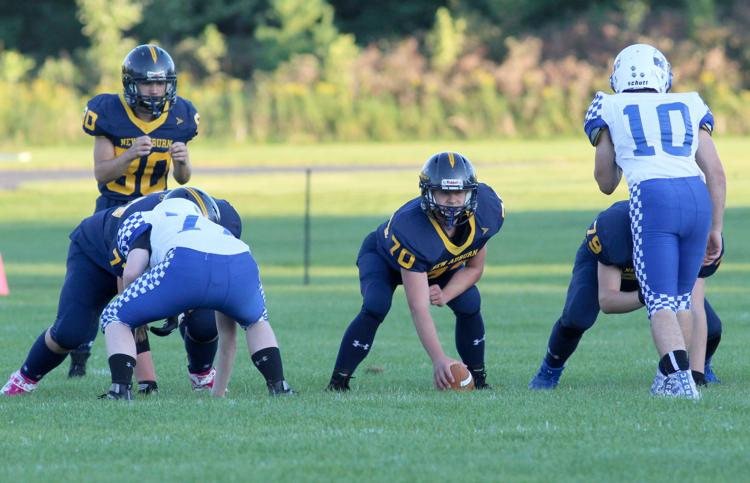 Mellen at New Auburn football 8-30-19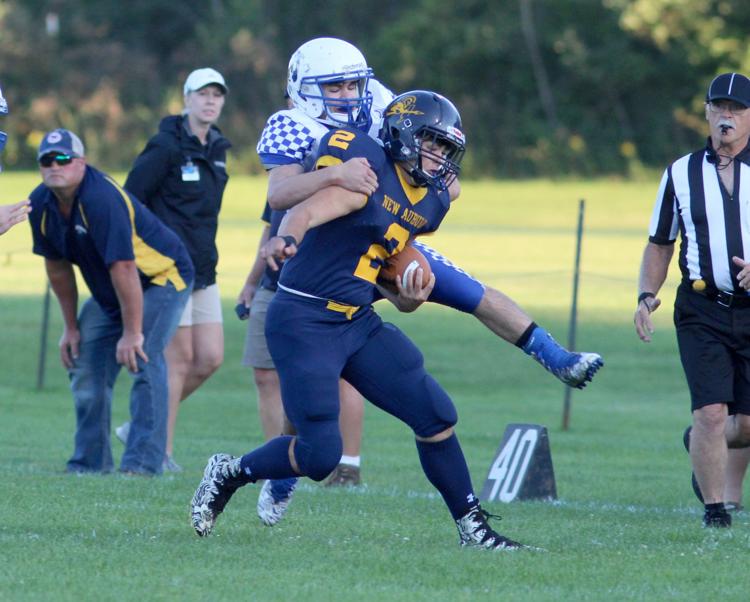 Mellen at New Auburn football 8-30-19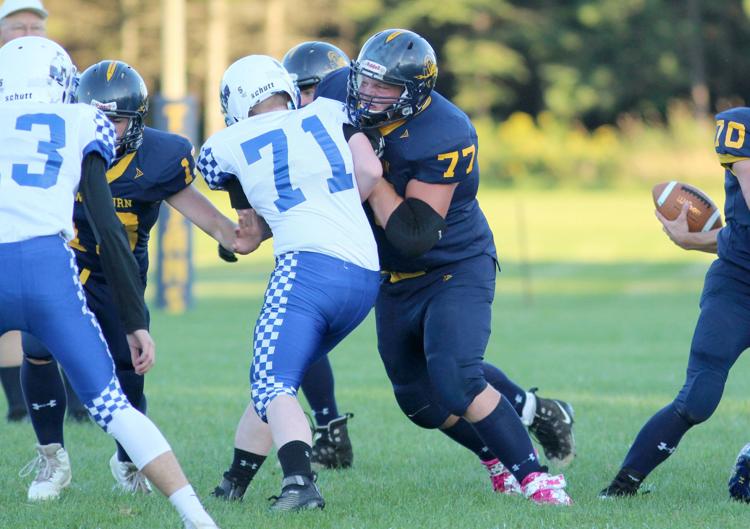 Mellen at New Auburn football 8-30-19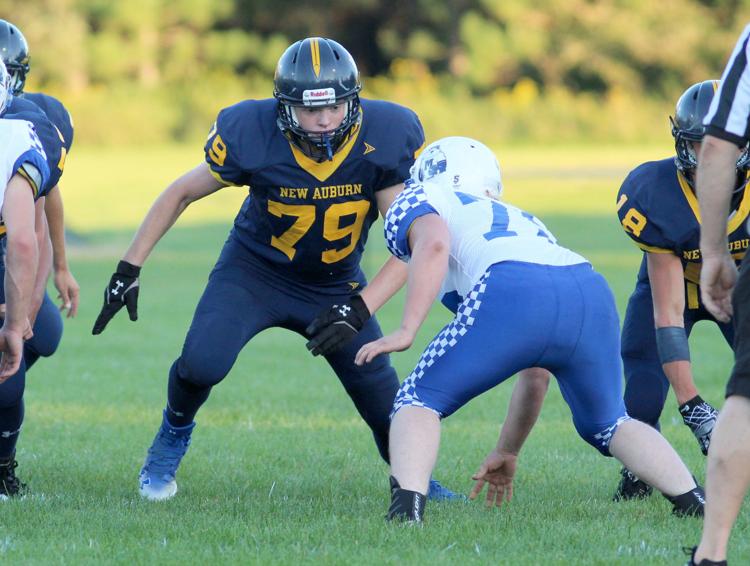 Mellen at New Auburn football 8-30-19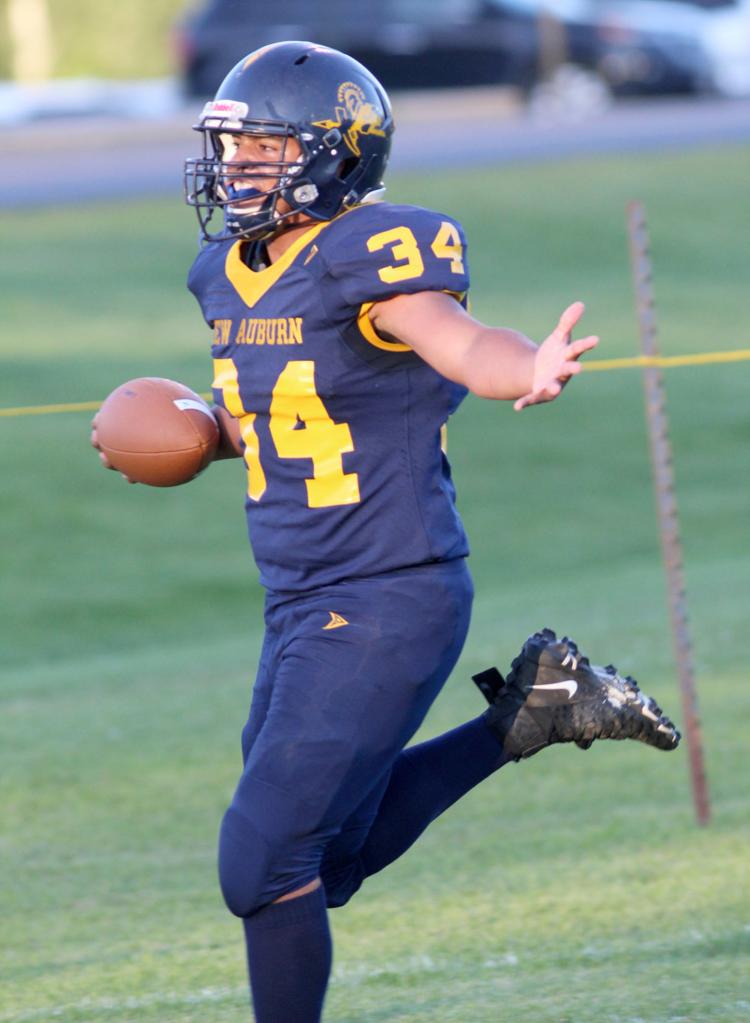 Mellen at New Auburn football 8-30-19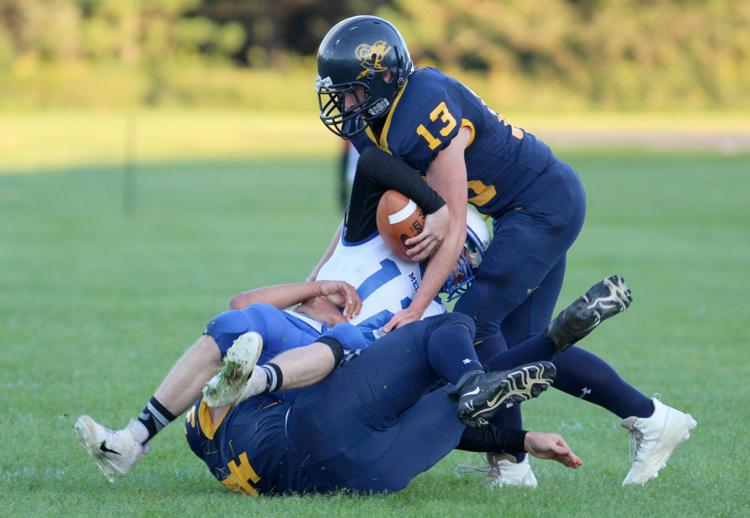 Mellen at New Auburn football 8-30-19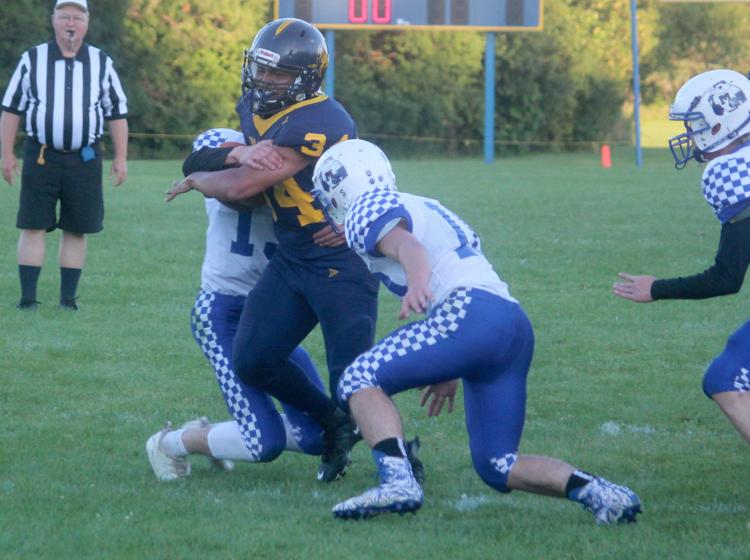 Mellen at New Auburn football 8-30-19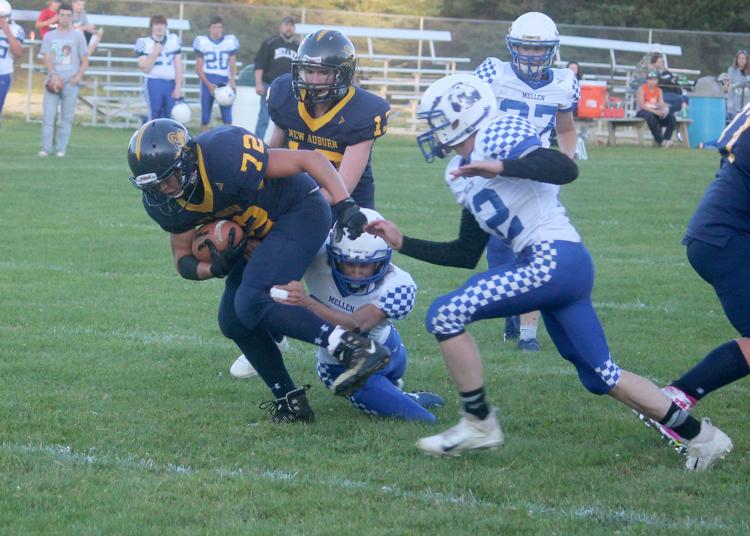 Mellen at New Auburn football 8-30-19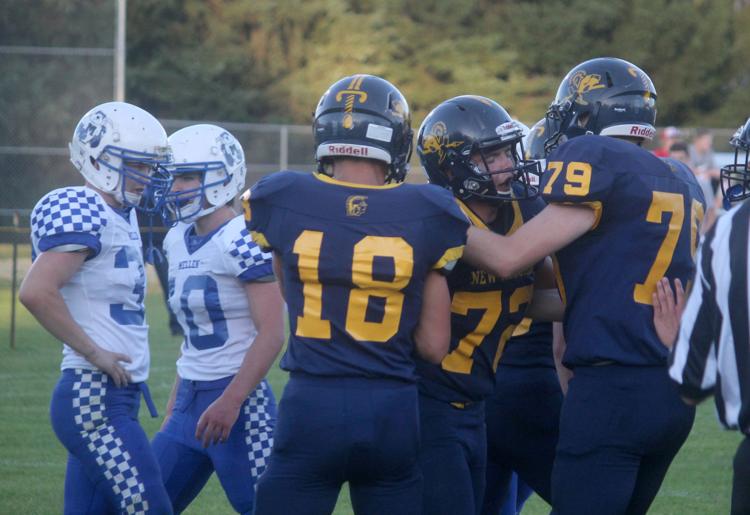 Mellen at New Auburn football 8-30-19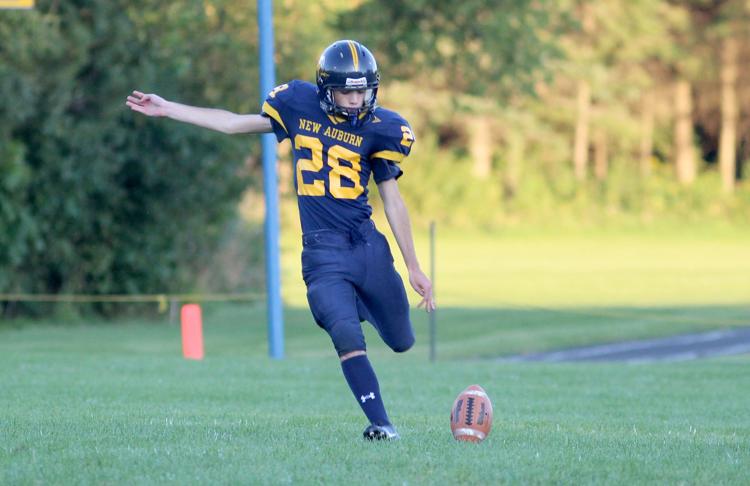 Mellen at New Auburn football 8-30-19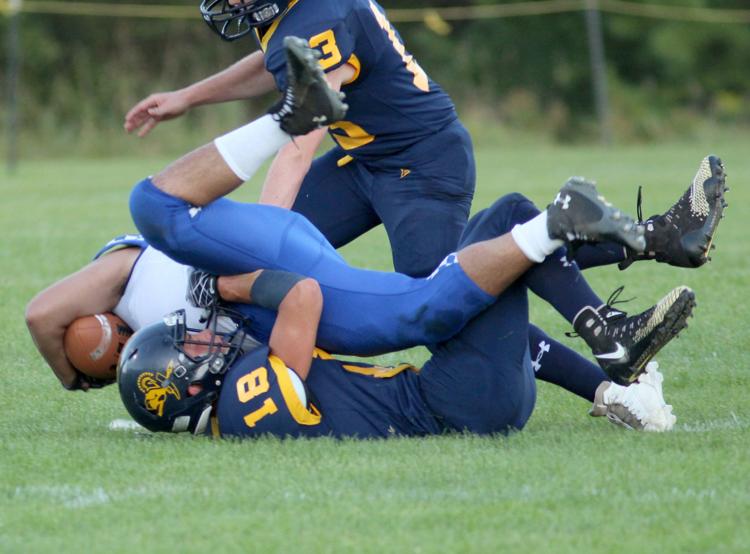 Mellen at New Auburn football 8-30-19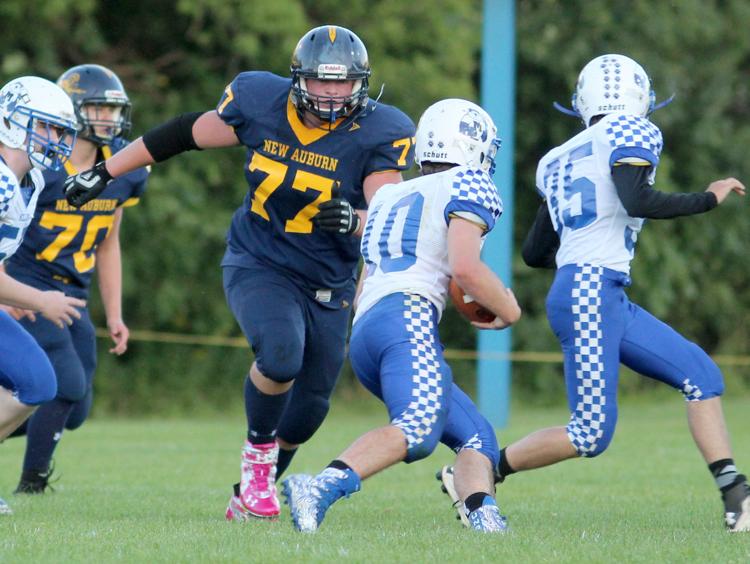 Mellen at New Auburn football 8-30-19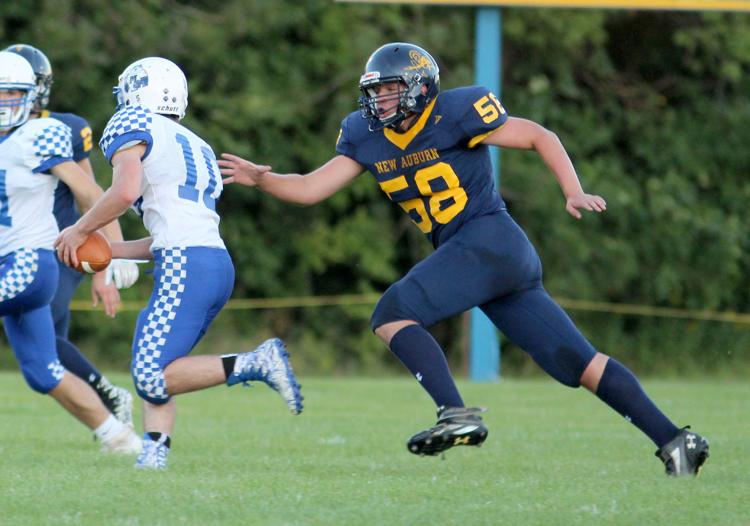 Mellen at New Auburn football 8-30-19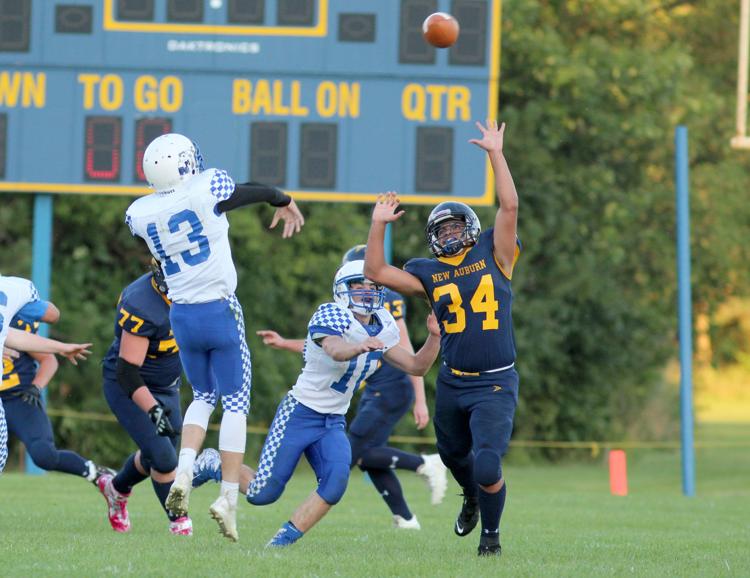 Mellen at New Auburn football 8-30-19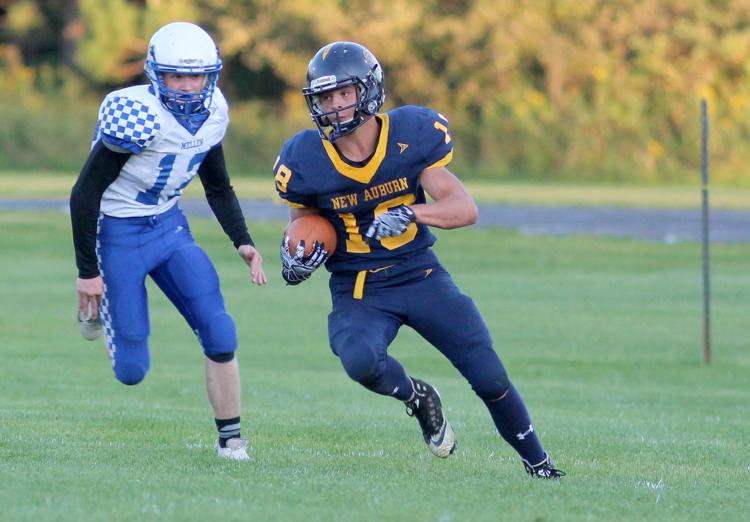 Mellen at New Auburn football 8-30-19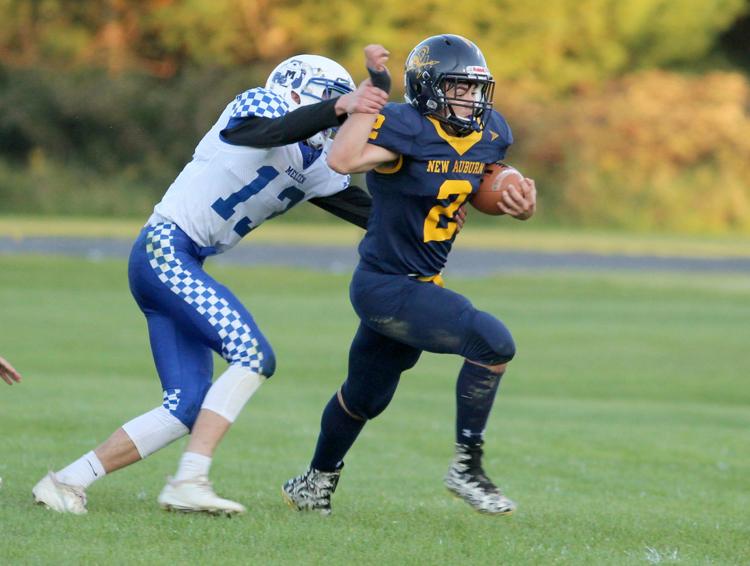 Mellen at New Auburn football 8-30-19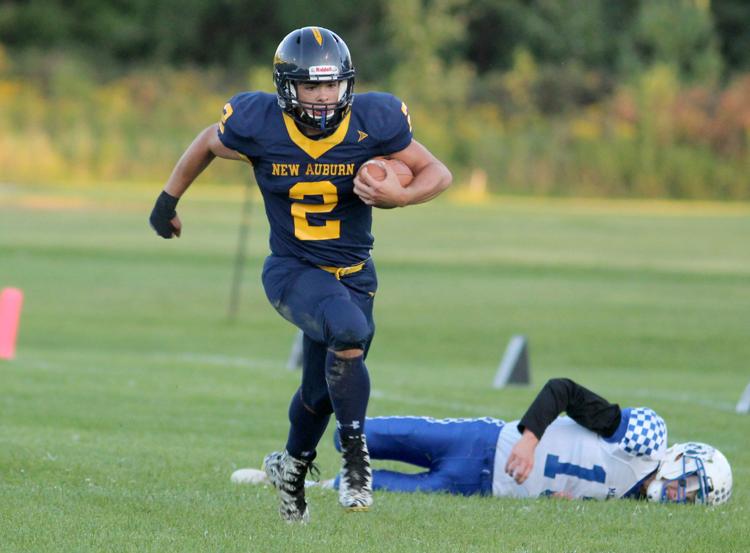 Mellen at New Auburn football 8-30-19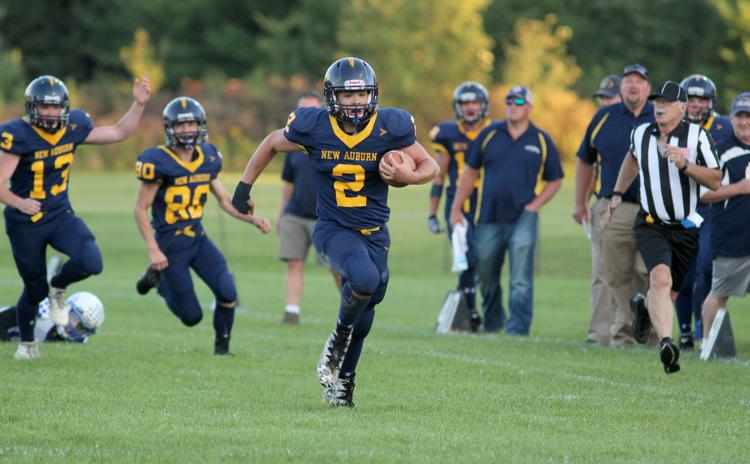 Mellen at New Auburn football 8-30-19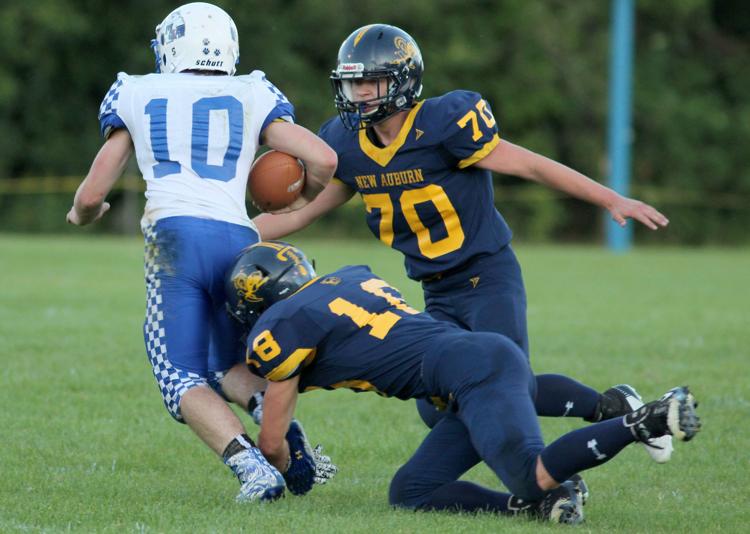 Mellen at New Auburn football 8-30-19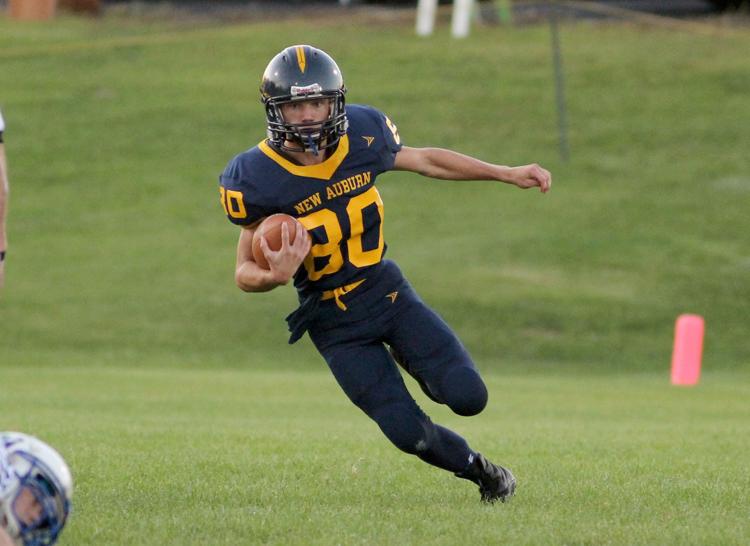 Mellen at New Auburn football 8-30-19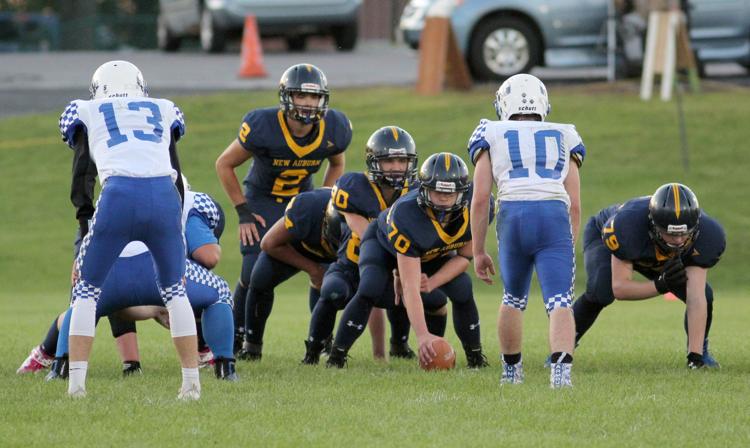 Mellen at New Auburn football 8-30-19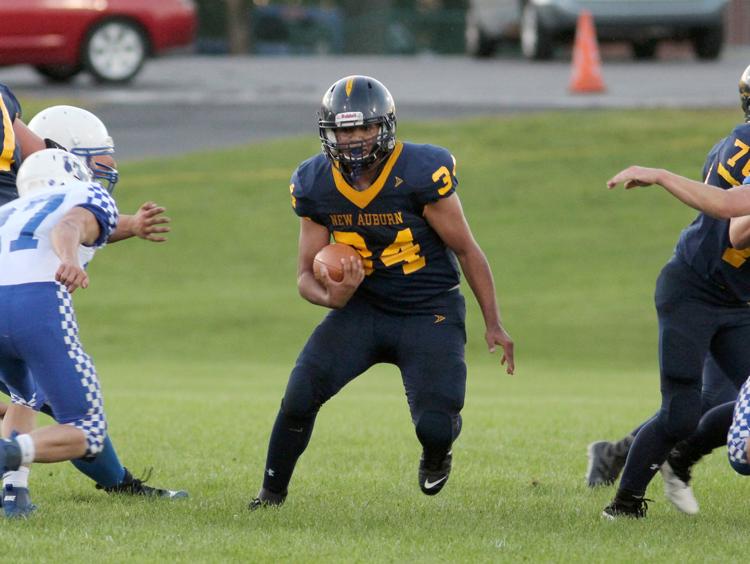 Mellen at New Auburn football 8-30-19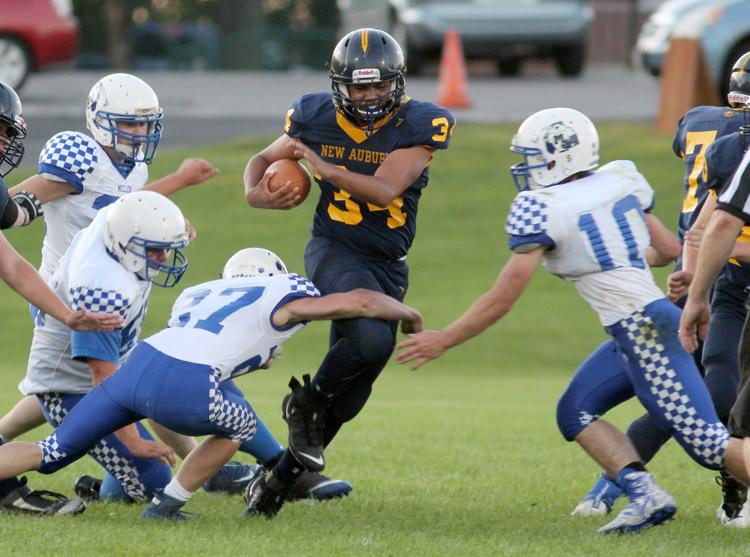 Mellen at New Auburn football 8-30-19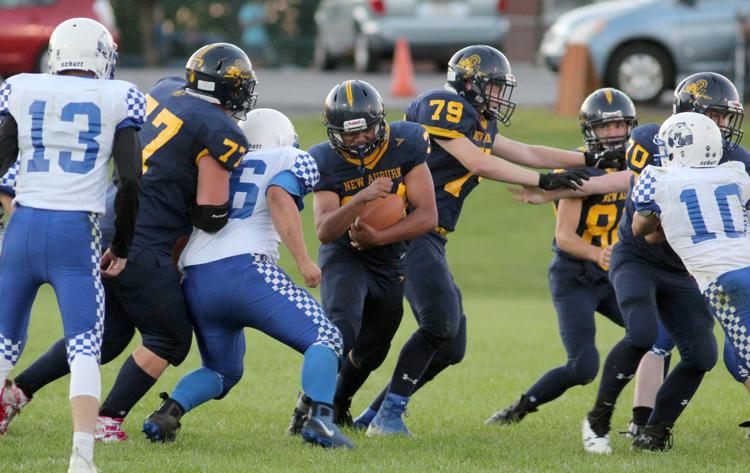 Mellen at New Auburn football 8-30-19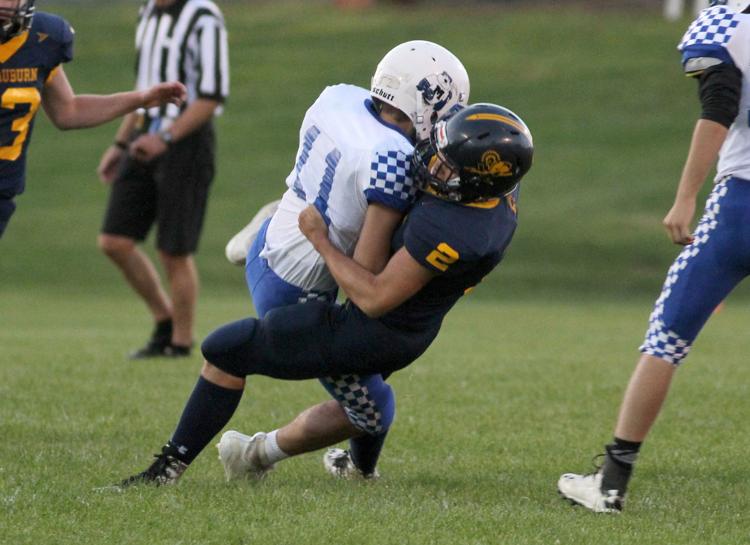 Mellen at New Auburn football 8-30-19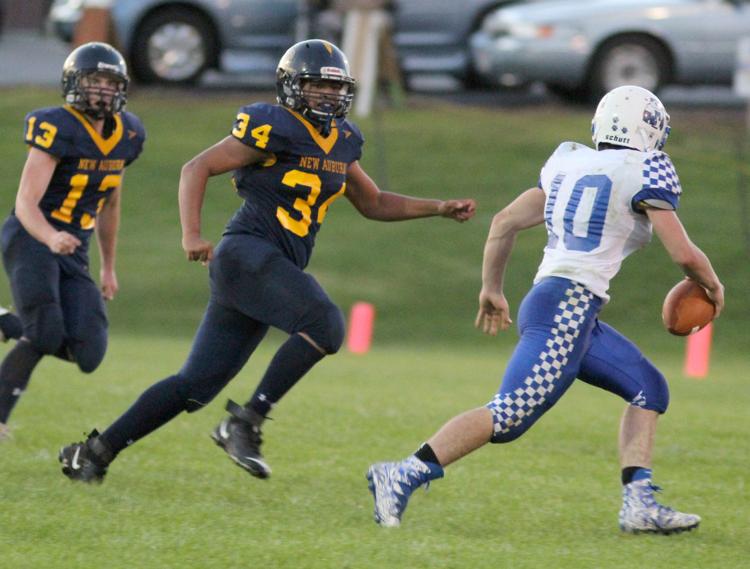 Mellen at New Auburn football 8-30-19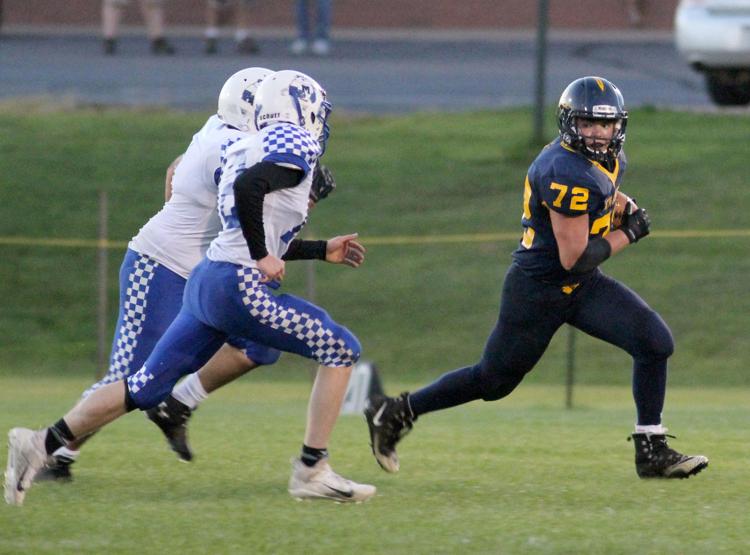 Mellen at New Auburn football 8-30-19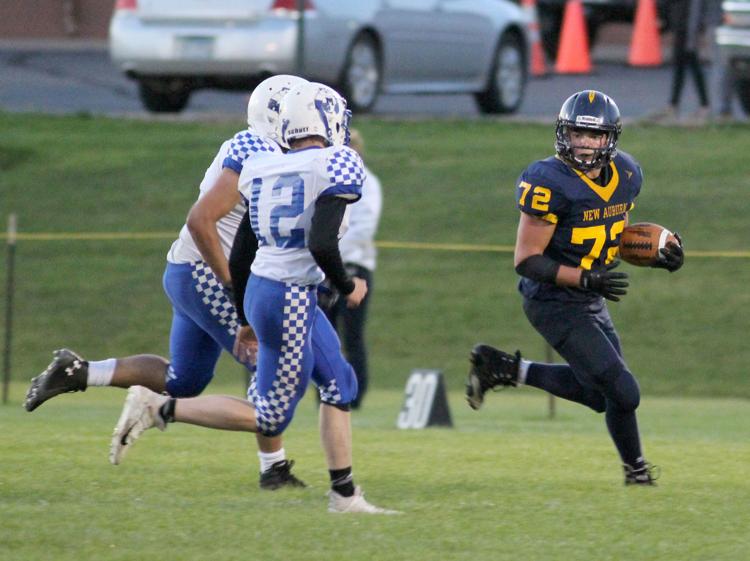 Mellen at New Auburn football 8-30-19