CADOTT — A quick conversation with any member of the Cadott football team will reveal what the Hornets want the defining characteristic of their team to be this season.
The Hornets return strength in pretty much every position group and have their sights set on contending in the Cloverbelt Conference and qualifying for the postseason for the first time since 2005.
Thirteen letterwinners return for Cadott including a number of all-conference competitors that give the Hornets a solid core.
Running back Brady Spaeth was second in the league in rushing a season ago with 947 rushing yards and the University of Minnesota wrestling recruit leads what could be a standout backfield of runners. Nelson Wahl led the conference in punt and kick return yardage as a second team all-conference selection and will join Spaeth and others as part of a diversified run game.
"We have really high hopes this year," second-year Cadott coach Jeff Goettl said. "We have a lot of our linemen back and our running backs back. Quarterback is the one spot we're trying to figure out. We graduated a really good quarterback."
Schedule
| Date | Opponent |
| --- | --- |
| Aug. 23 | Eau Claire Regis |
| Aug. 30 | at Altoona |
| Sept. 6 | Osseo-Fairchild |
| Sept. 13 | at Neillsville/Granton |
| Sept. 20 | at Stanley-Boyd |
| Sept. 27 | at Fall Creek |
| Oct. 4 | Spencer/Columbus |
| Oct. 11 | at Colby |
| Oct. 18 | Boyceville |
Second-team all-conference linebacker Ethan Tegels and defensive lineman Mitchell Drilling should anchor a defensive unit that has tweaked some things but will not shy away from hits.
"The guys had a really good weight room (commitment in the offseason)," Goettl said. "We're doing things a little bit different on defense that are going to help us out."
Cadott finished 3-6 a season ago with two conference losses (Altoona, Stanley-Boyd) by a combined 11 points. The team's three victories were the most for the program since a 4-5 record in 2007 and Drilling said the team's veteran core is committed to turning the program's fortunes around.
"Changing the culture around here and starting winning is something that needs to happen," Drilling said.
Overall player numbers are on the rise for the Hornets with this fall's roster of around 40 players being the most for Cadott since the team canceled most of its 2012 season and all of 2013 due to a low number of varsity-level players.
You have free articles remaining.
"We're excited about it," Goettl said of the growing numbers. "Every year there's been a little gradual increase in the numbers. I think every year we're doing a little bit better."
This fall will be a bittersweet with it being Cadott's final year in the Cloverbelt before moving to the Dunn-St. Croix Conference next season when the Wisconsin Football Coaches Association's state realignment plan goes into effect.
"The boys have put in a lot of work. They want to show the Cloverbelt," Goettl said. "This is their last year (in the conference), they're all pretty excited."
Cadott gets an early chance to make an impact, opening with defending league champion Eau Claire Regis on Aug. 23 before playing at Altoona on Aug. 30. The Hornets also have home games with Osseo-Fairchild (Sept. 6) and Spencer/Columbus (Oct. 4) before capping the regular season with a nonconference game with Boyceville (Oct. 18). Cadott will celebrate the 20th anniversary of the program's 1999 Division 4 state championship during the finale against the Bulldogs.
Injuries hurt the Hornets last year with five starters unable to play in early-season contests. Cadott is aiming for a healthier campaign but make no mistake, that doesn't mean they'll shy away from playing physical.
"I don't care if you say we're physical, we need to be even more physical," Drilling said. "Just make them cry or something."
Goettl believes that physical brand of football helped the team stay in more games a season ago and if the team can pair that with technique and execution, the sky is the limit.
"We're going to be extremely physical, and I think that is what kept us in a lot of games (last year). We've got some big, athletic kids this year," Goettl said. "Stronger and bigger than I've seen in six years. We've had a lot of improvements in that department."
Previous 10 Seasons
| Year | W | L | Playoffs | Coach |
| --- | --- | --- | --- | --- |
| 2018 | 3 | 6 | N/A | Jeff Goettl |
| 2017 | 2 | 7 | N/A | Steven Mengel |
| 2016 | 2 | 7 | N/A | Steven Mengel |
| 2015 | 1 | 8 | N/A | Jeff Chrusciel |
| 2014 | 1 | 8 | N/A | Jeff Chrusciel |
| 2013 | N/A | | | |
| 2012 | 0 | 2 | N/A | Perry Myren |
| 2011 | 2 | 7 | N/A | Perry Myren |
| 2010 | 1 | 8 | N/A | Pat Rothbauer |
| 2009 | 0 | 9 | N/A | Pat Rothbauer |
Cadott football practice 8-13-19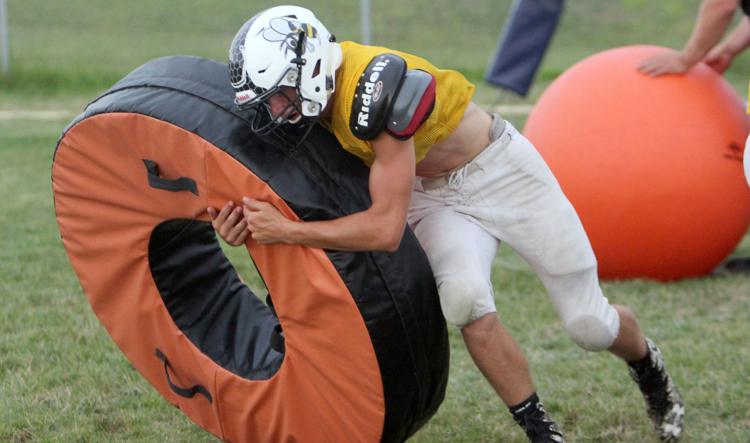 Cadott football practice 8-13-19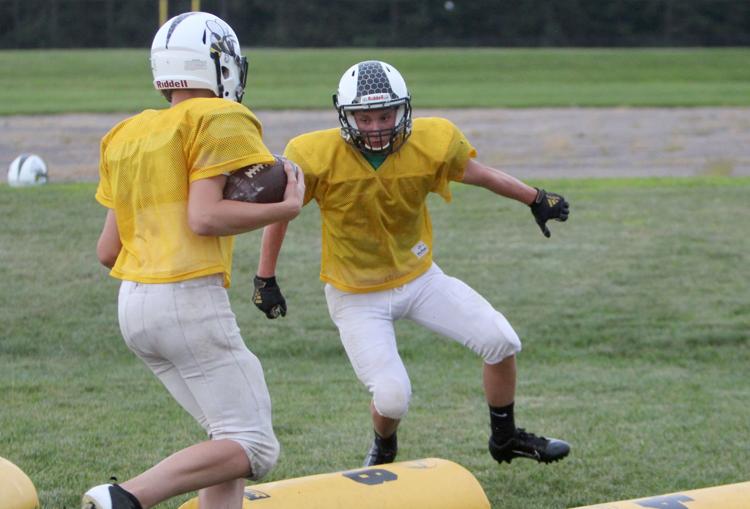 Cadott football practice 8-13-19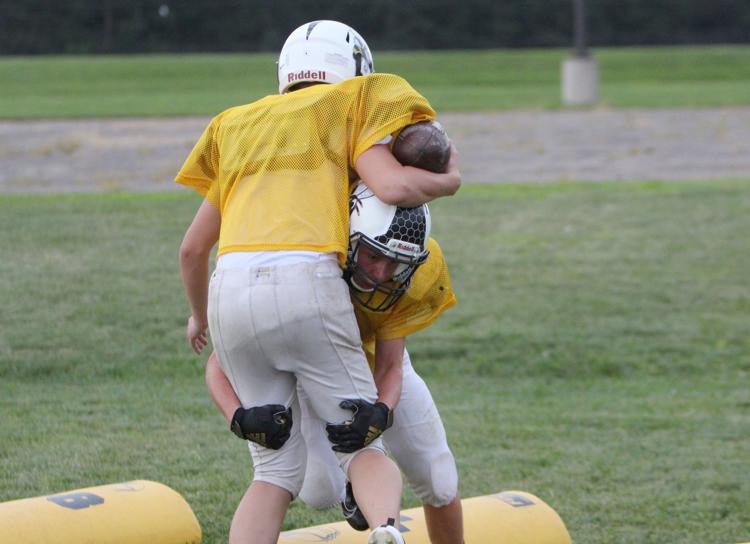 Cadott football practice 8-13-19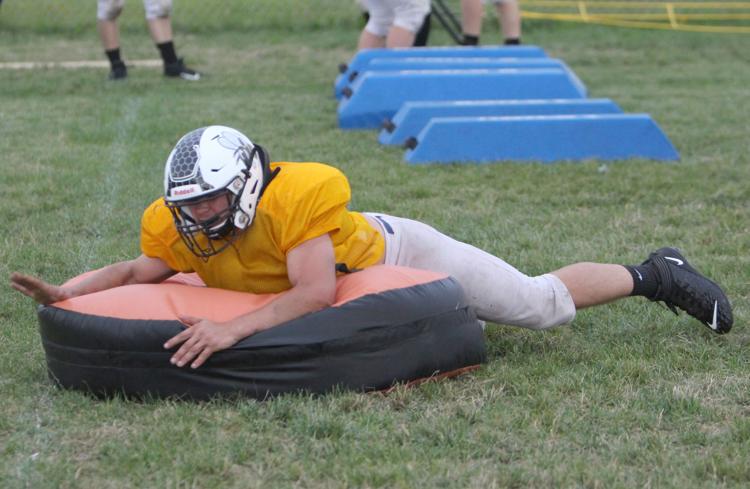 Cadott football practice 8-13-19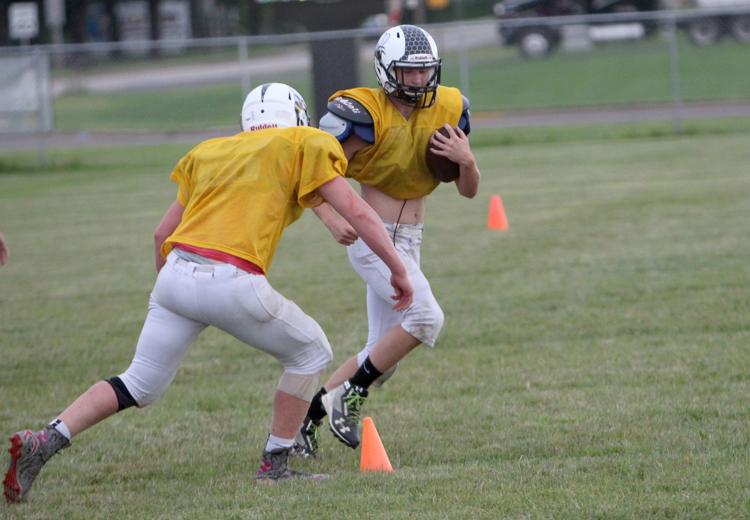 Cadott football practice 8-13-19
Cadott football practice 8-13-19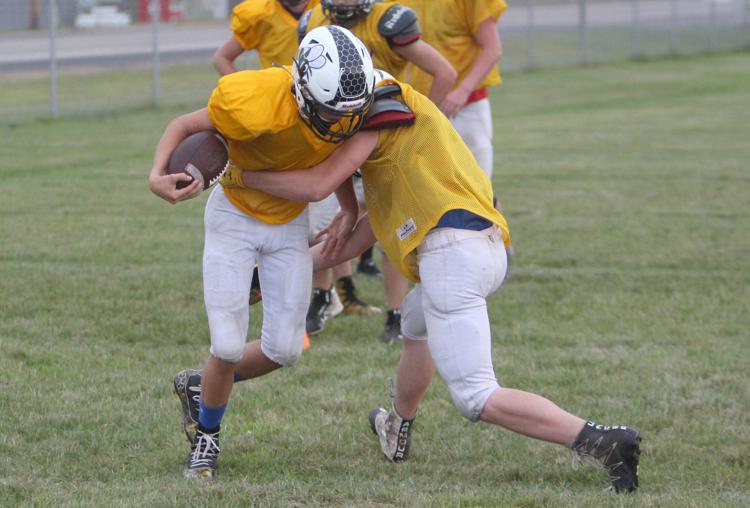 Cadott football practice 8-13-19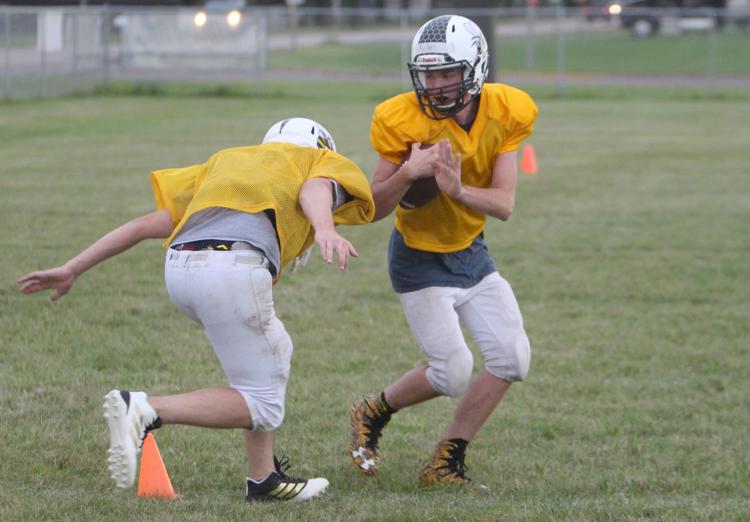 Cadott football practice 8-13-19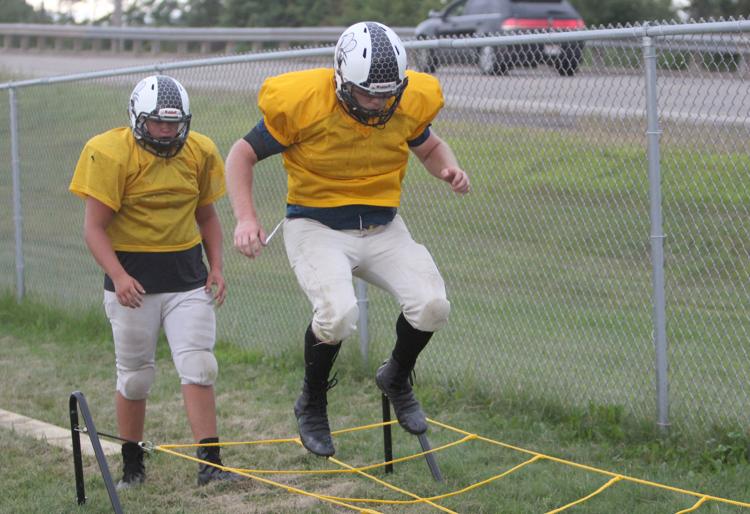 Cadott football practice 8-13-19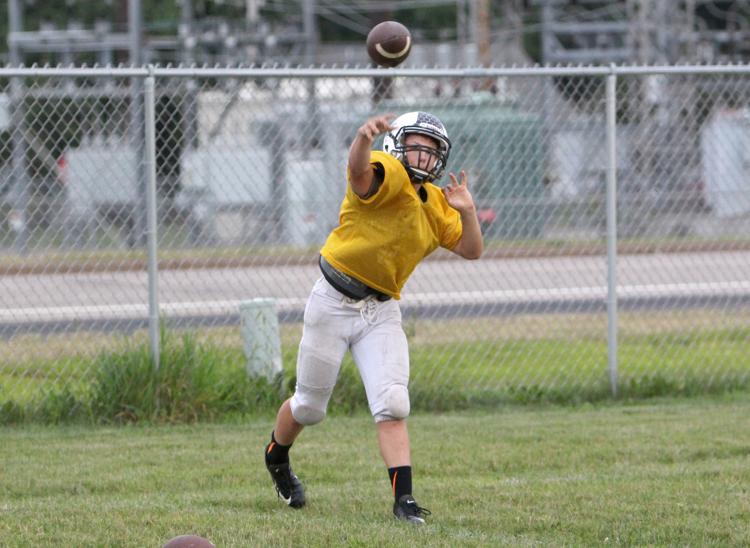 Cadott football practice 8-13-19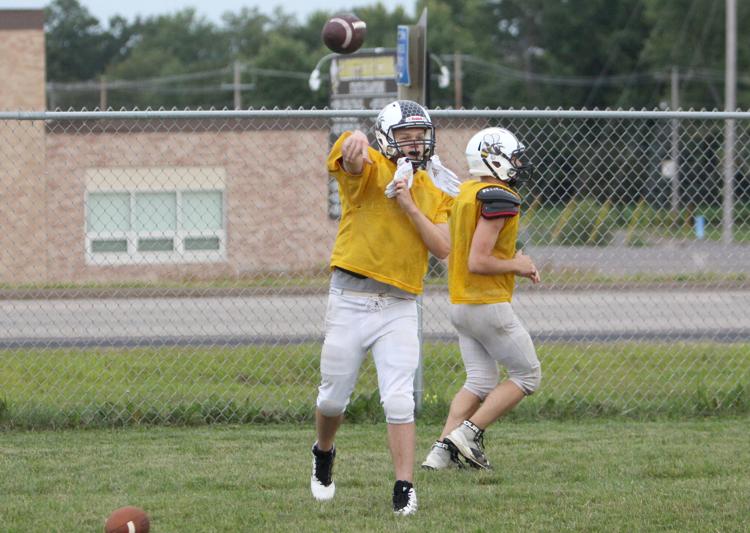 Cadott football practice 8-13-19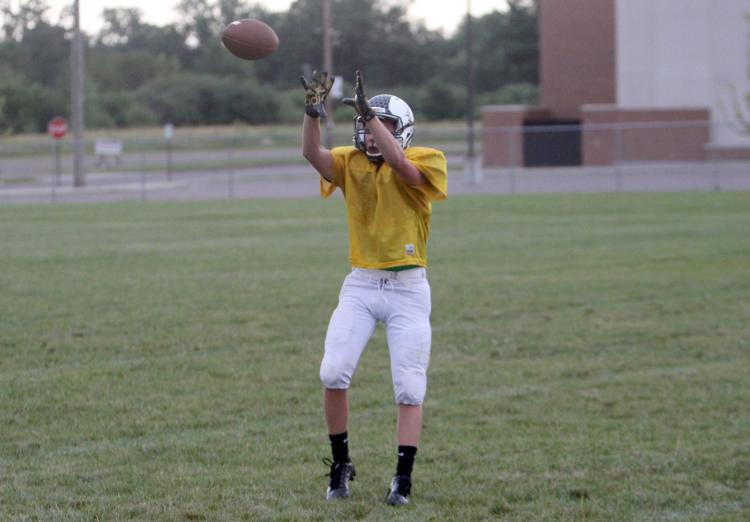 Cadott football practice 8-13-19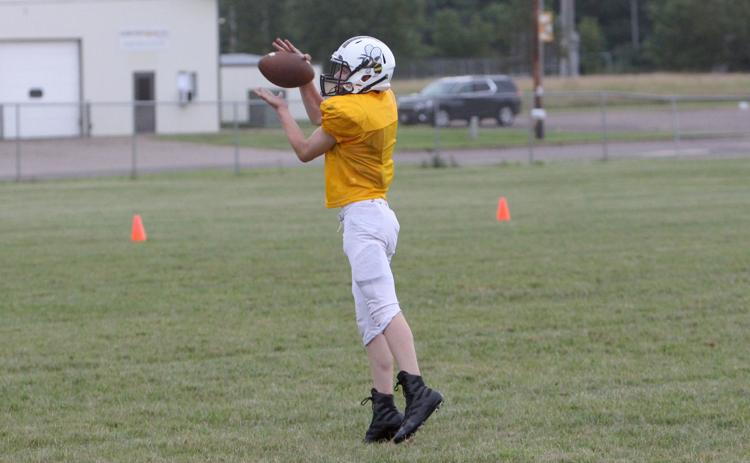 Cadott football practice 8-13-19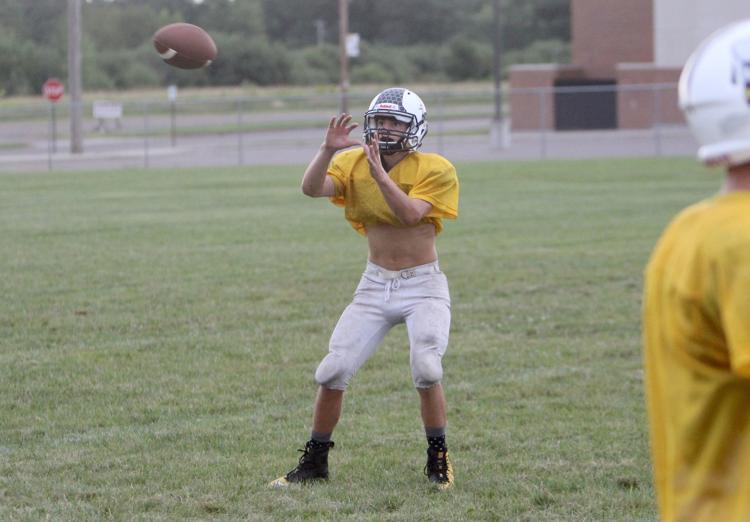 Cadott football practice 8-13-19