BLOOMER — The faces change, but the expectations stay the same.
The Bloomer football team faces some significant roster turnover from last year's team with just 12 letterwinners returning from a team that finished 8-3 and advanced to the second round of the WIAA Division 5 playoffs.
But despite many new faces working their way into the lineup this year, the goals for the team from longtime coach John Post will stay the same as always — the Blackhawks want to stay in the top half of the Heart O'North Conference and are aiming to make the playoffs.
"We've come in with a good background. Most of them played backup positions last year," Post said of his roster. "There are some starters, some guys that played significantly but for the most part we're pretty young. We're inexperienced."
Bloomer qualified for the playoffs for a 15th year in a row under Post in 2018, defeating Spooner in the first round before falling to top-seeded Spencer/Marshfield Columbus. Many of the players that saw their first varsity action last season did so when while the team was bit hard by the injury bug.
"Obviously, a guy would like to go win the state title, I think that's every program in the state. But the first goal is to get to the playoffs," Post said. "Last year, I can refer back to that, had we been healthy I think we were a very good team, but we were banged up since game three or four, and I think we just lost too many guys."
Quarterback Isaiah LaGesse threw for 198 yards and a touchdown and ran for 51 yards in abbreviated action while returning running back Leif Iverson ran for 371 yards and six touchdowns and caught eight passes for 153 yards. Dalton Cook, Landon Rego and Colton Buchli saw time in the backfield, and Dalton Grambo caught 10 passes for 191 yards and a pair of touchdowns, while Ethan Rothbauer played in four games for the offense.
"The kids that are returning are really special and they know what they're doing, they're helping the younger kids develop," LaGesse said. "Hopefully, the younger kids will take up and develop the way we want them to."
Josh Zettlemeier led the team in sacks (four) and was second in total tackles a season ago. Carter Rubenzer and Cal Lueck had 28 tackles apiece and played in all 11 games, and David Tallman made 13 tackles in five games played for the 'Hawks. Cook, Rothbauer, Buchli, Aaron Wurzer, Charles Herrick, Rego and Logan Nelson saw the field on defense in 2018 and could take on bigger roles this season.
You have free articles remaining.
But Post said the team has already made tweaks to its depth chart early on and that plenty of playing time is still up for grabs as the team hits the second week of practice.
"Every coach comes in with positions we know are probably filled but to be honest we made switches (recently) that we hadn't planned on," Post said. "There's a lot of positions in the air. You have those predetermined ideas, you have those ideas until you come in and when we get pads on (beginning Monday) is going to dictate a lot more."
Bloomer finished tied for second behind Northwestern atop the league standings last season and overall the Blackhawks have been a fixture near the top of the Heart O'North for a long time. Bloomer has won a league-high 26 conference championships and has finished fourth or better in 67 of its 77 seasons as a part of the league.
This year's league schedule adds St. Croix Falls and Cameron to the mix, meaning Bloomer's entire nine-game regular season slate is made up of league games beginning with St. Croix Falls at home on Aug. 23.
"We don't really know much about either of the (new) teams. We will do our best to get information but quite honestly, you do what you do and most teams do what they do, and you hope things work out," Post said of the changes to the Heart O'North. "Every defense is designed to stop every play and every offensive play is meant to score. I always tell kids if coaching were telling, we'd be state champions 20 years in a row. I'd just tell them to go win. That'd be easy.
"Coaching is not that, its teaching and its patience and its waiting. That's the hard part with anything."
Bloomer hosts Chetek-Weyerhaeuser in the second week (Aug. 30) and alternates away and home games the rest of the way with a potentially crucial matchup with Northwestern looming at home on Oct. 11.
Bloomer enters the season with plenty of questions, but their longtime coach believes his team has the players to help answer some of those concerns.
"I think there's going to be some potentially interesting things. Some kids came in very different players than they were last year with things they've done over the summer," Post said. "Like with every program you hope they keep getting faster, bigger and I think that we have some pleasant options."
Bloomer football practice 8-8-19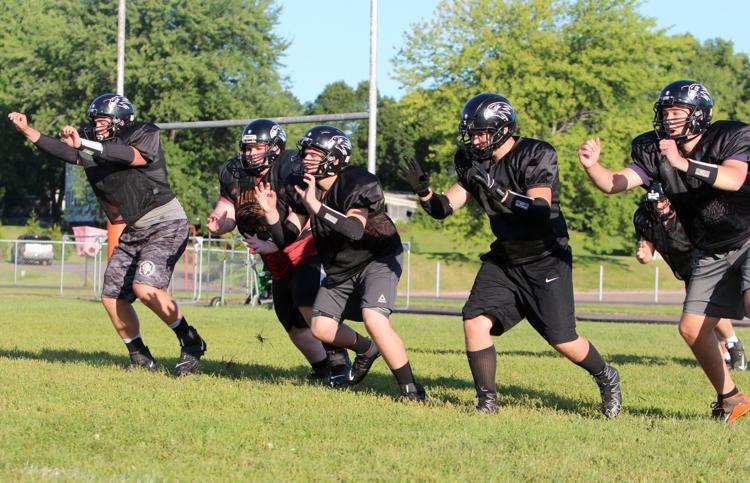 Bloomer football practice 8-8-19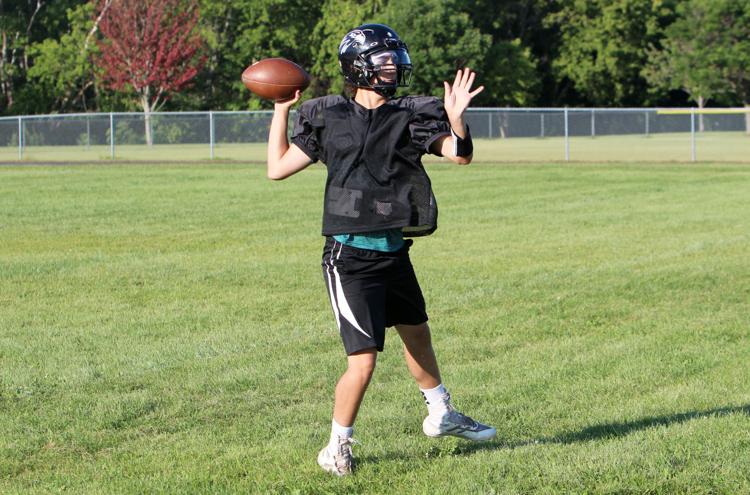 Bloomer football practice 8-8-19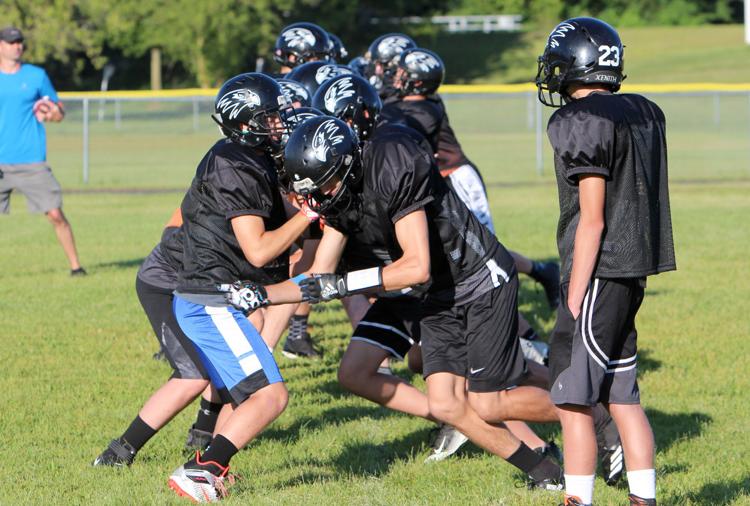 Bloomer football practice 8-8-19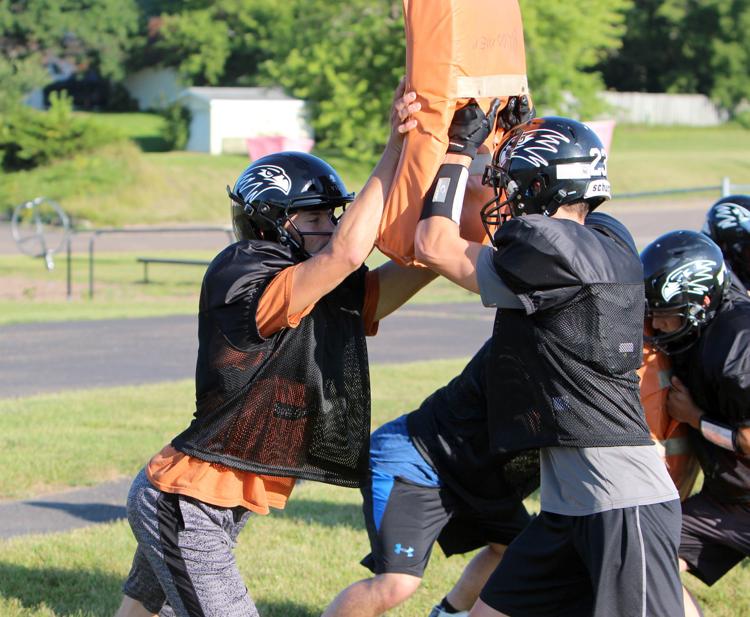 Bloomer football practice 8-8-19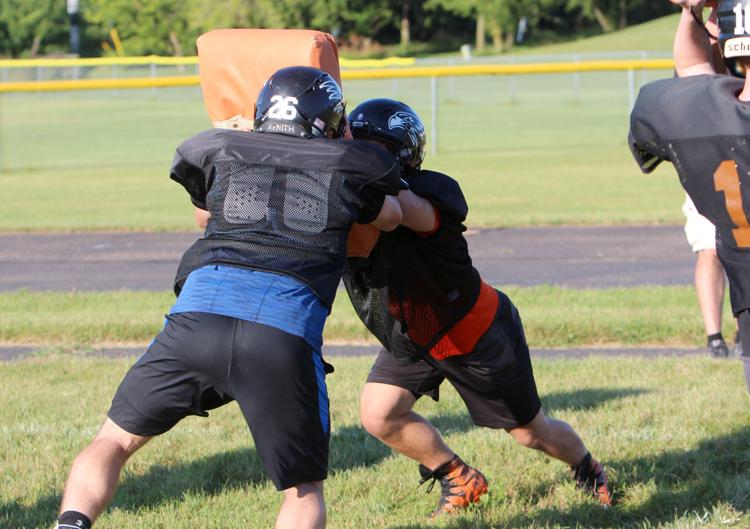 Bloomer football practice 8-8-19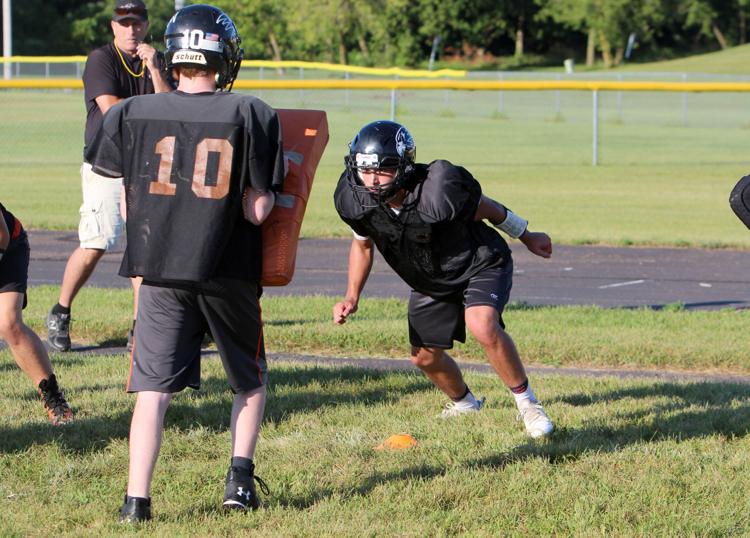 Bloomer football practice 8-8-19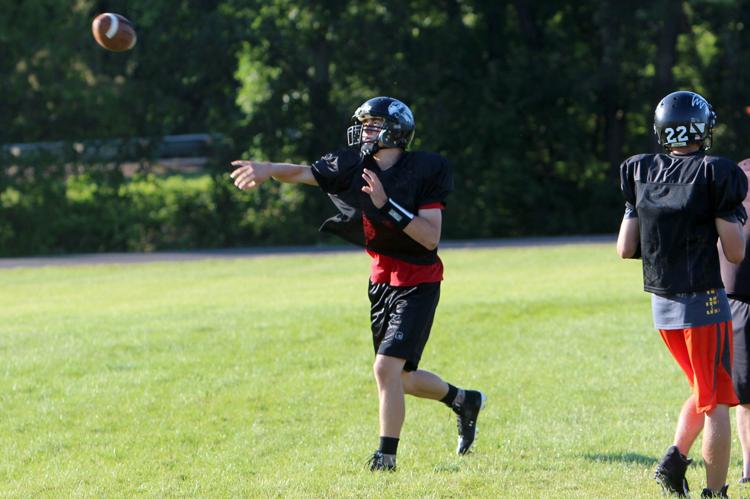 Bloomer football practice 8-8-19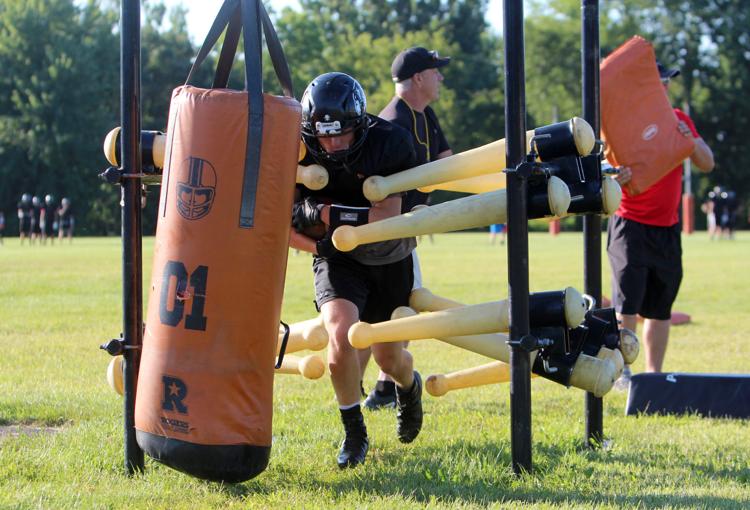 Bloomer football practice 8-8-19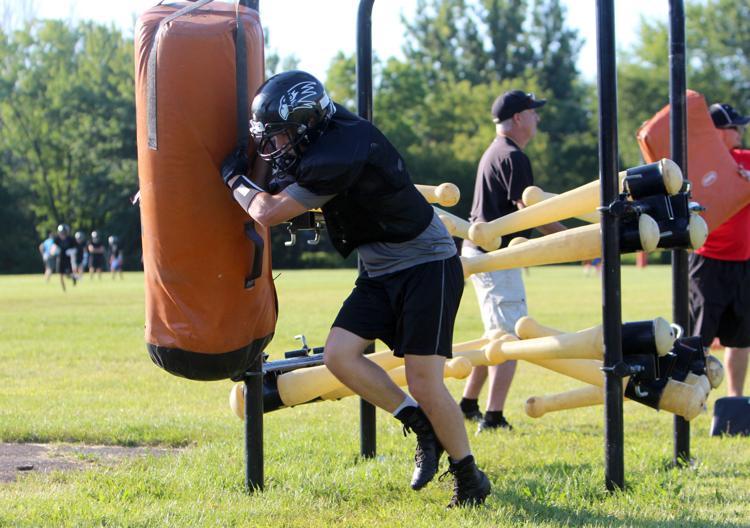 Bloomer football practice 8-8-19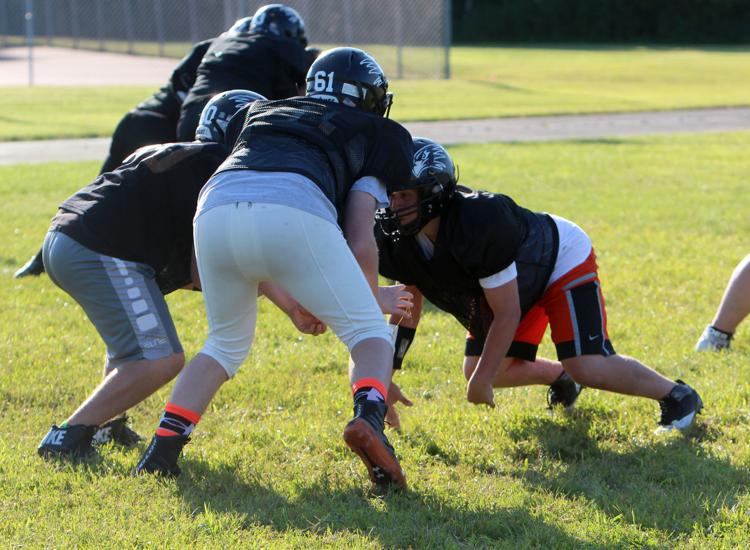 Bloomer football practice 8-8-19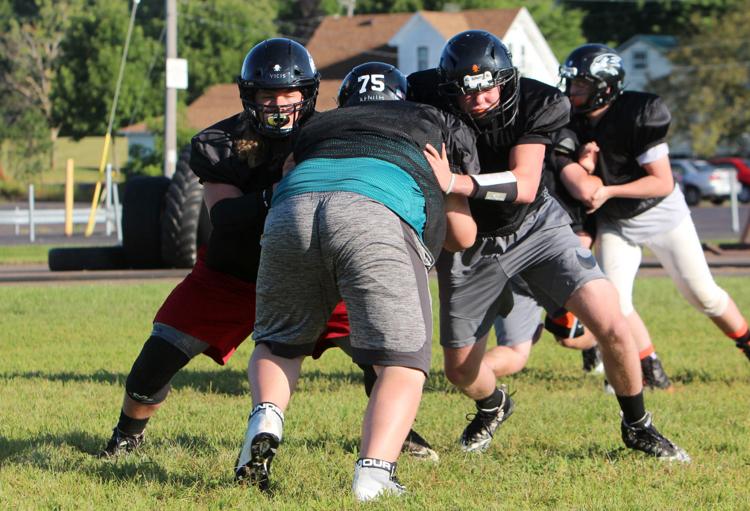 Bloomer football practice 8-8-19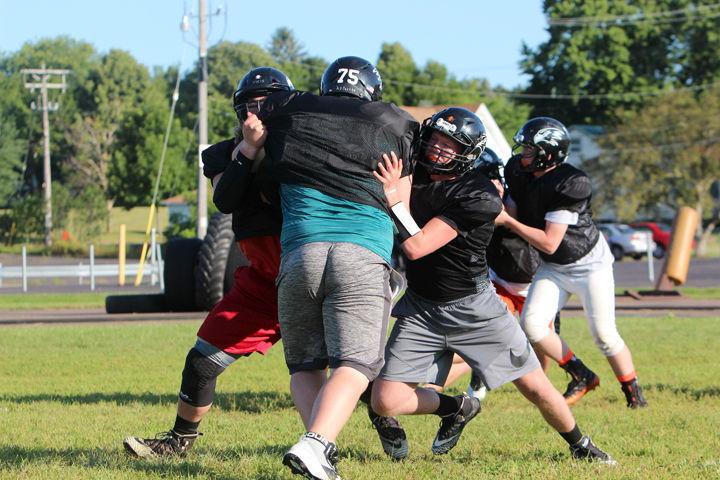 Bloomer football practice 8-8-19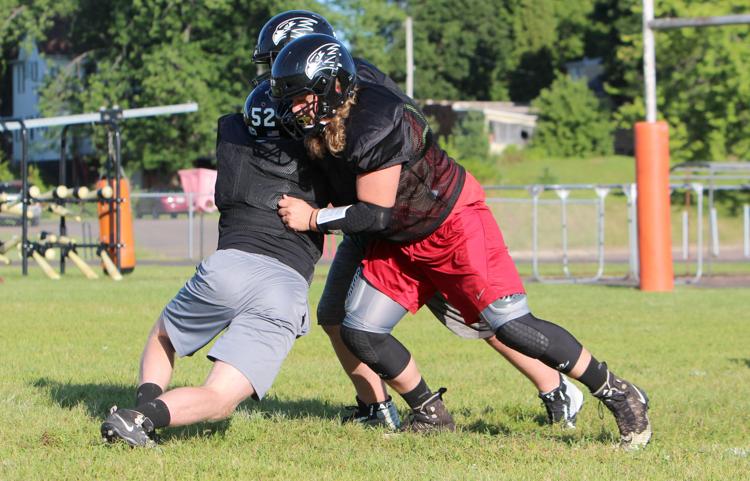 Bloomer football practice 8-8-19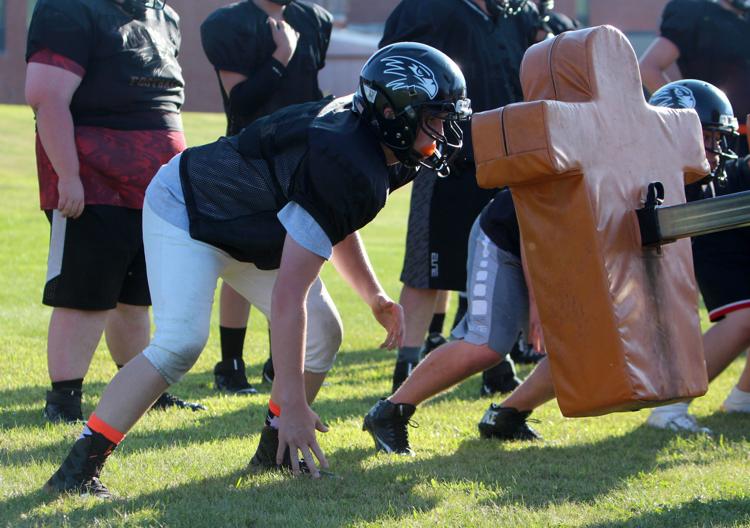 Bloomer football practice 8-8-19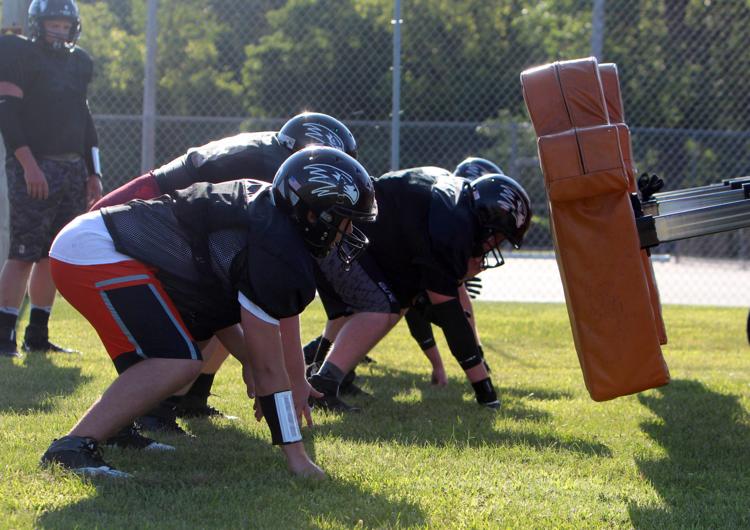 Bloomer football practice 8-8-19